Betty Ann Barr Boilesen

Growing up on the Farm
As retold by Doug Boilesen, son of Betty Ann Barr Boilesen
Betty was born on August 26, 1924 in Elba, Nebraska in 1924 on a 650 acre ranch by a river and lots of cottonwood trees.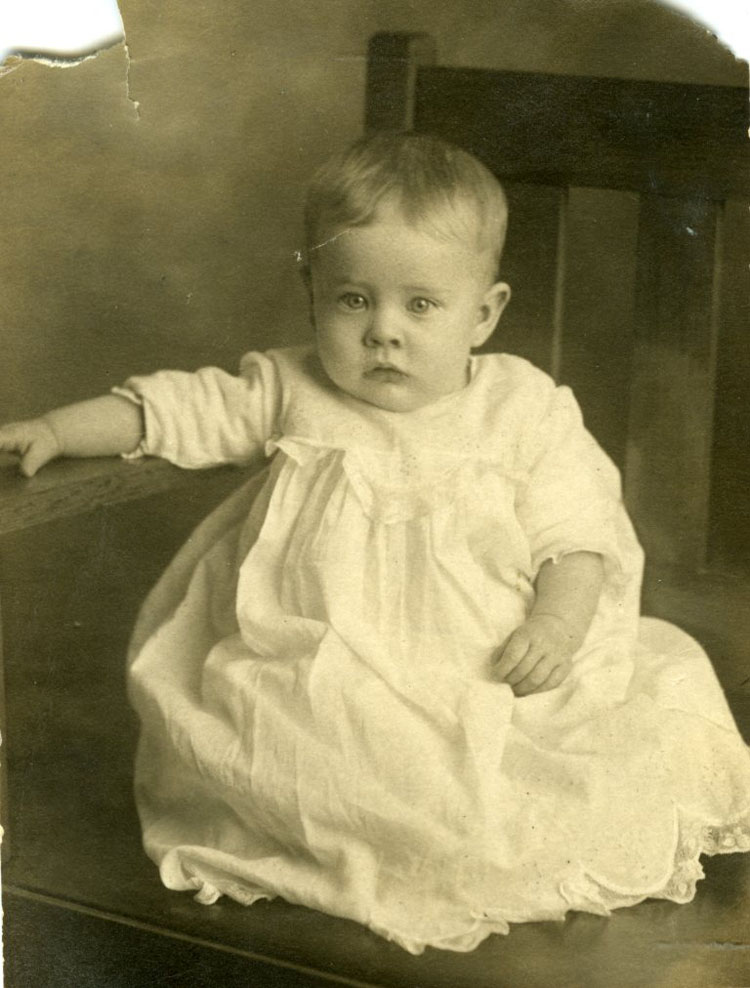 Baby Betty
In later years she would speak fondly of that river ranch which they unfortunately lost during the Depression.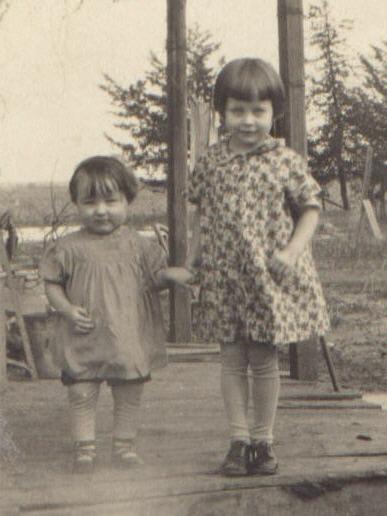 Betty on right holding young niece Marjorie's hand on farmhouse porch, ca. 1929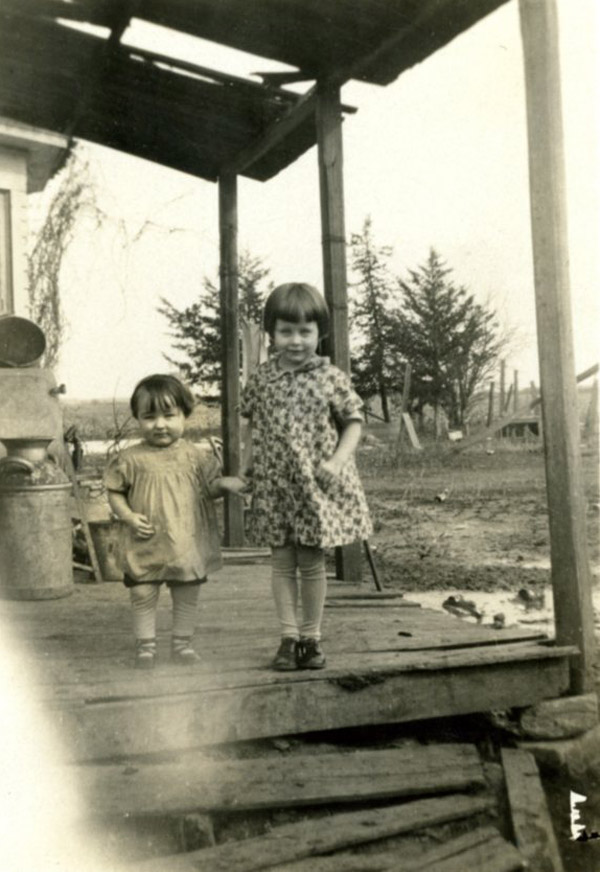 L-R Betty Ann and Nina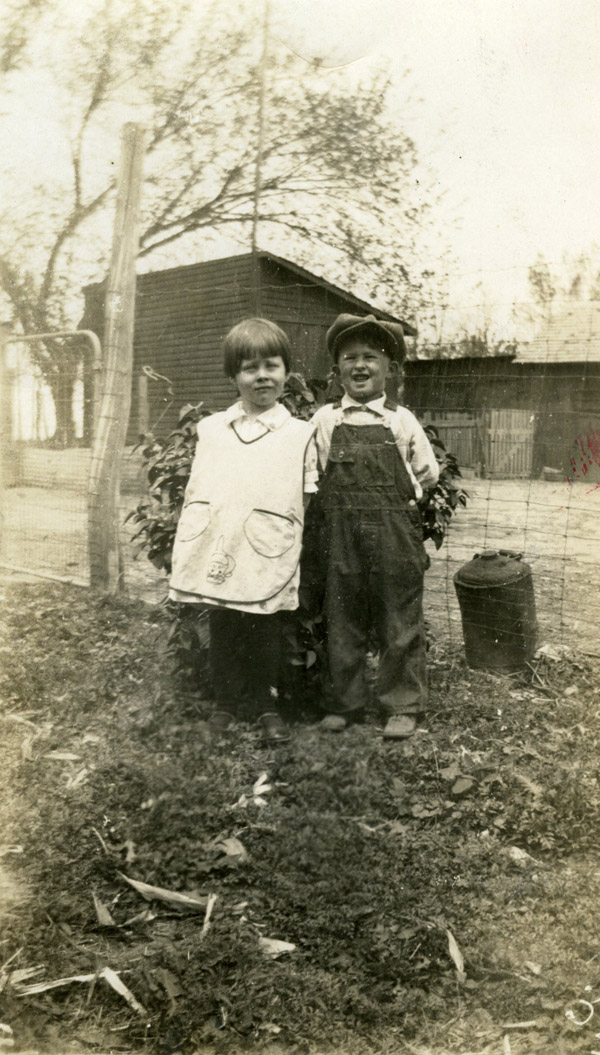 June 1929 on the farm (Betty on left)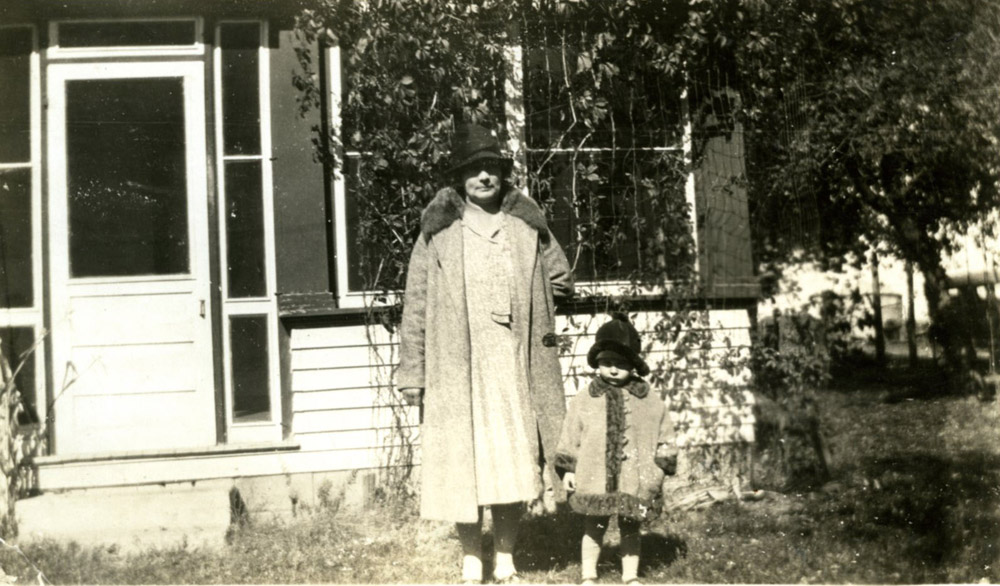 Anna and Betty on a visit, 1929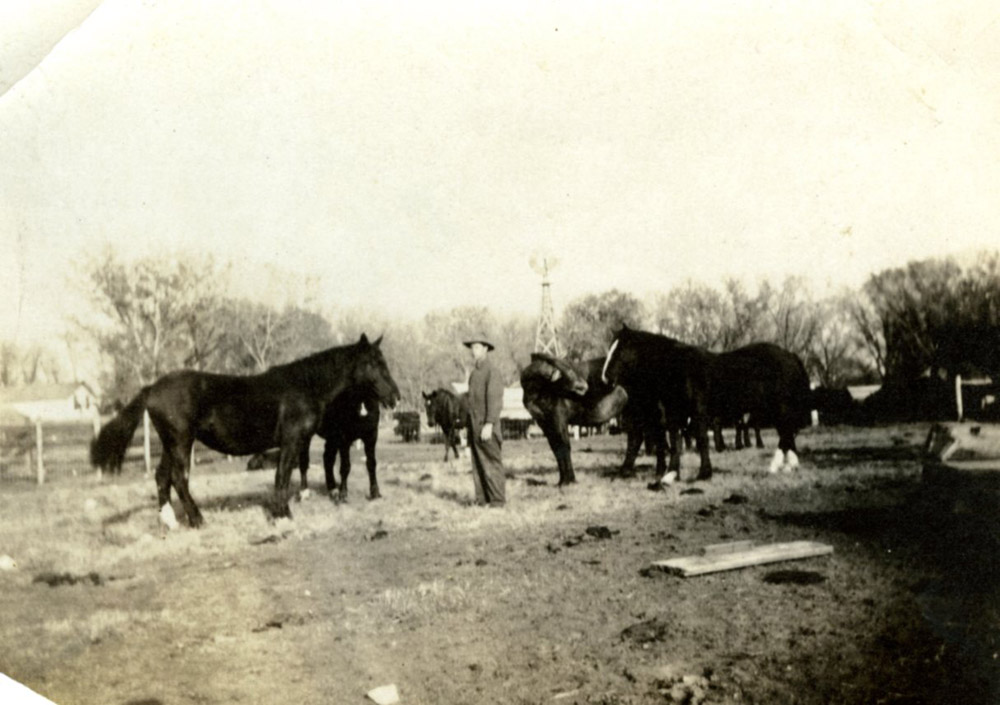 Betty's dad Manley with his horses on the Elba Ranch
They would move to another farm where Betty would go to school in Cotesfield until she went to Grand Island High School for her Junior and Senior years instead of Cotesfield High School since her mother thought she would get a better education in a larger school.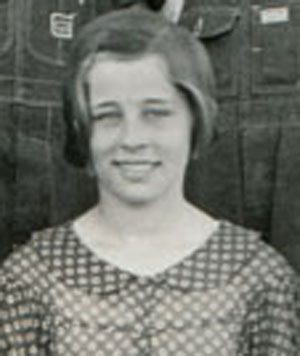 1934 as a student in Cotesfield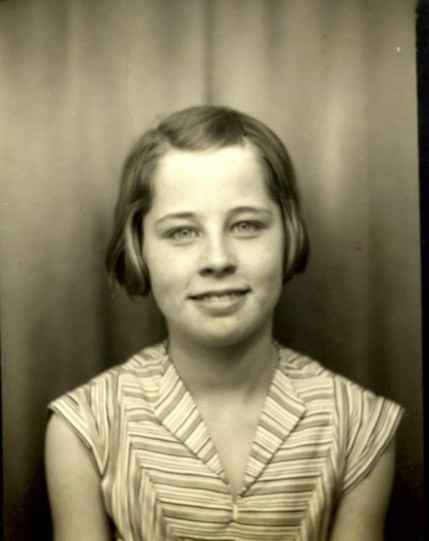 Fotomat circa 1935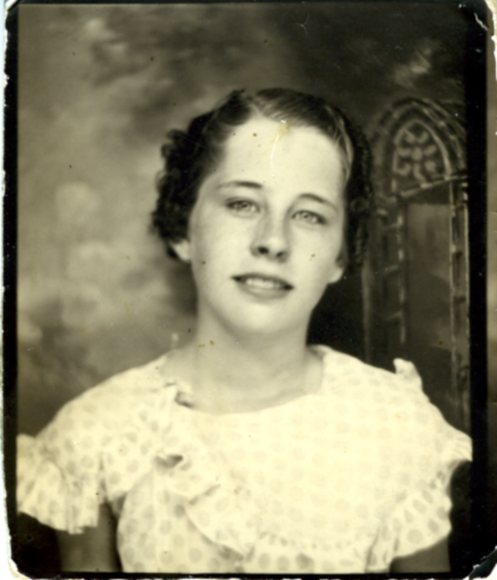 Fotomat 1937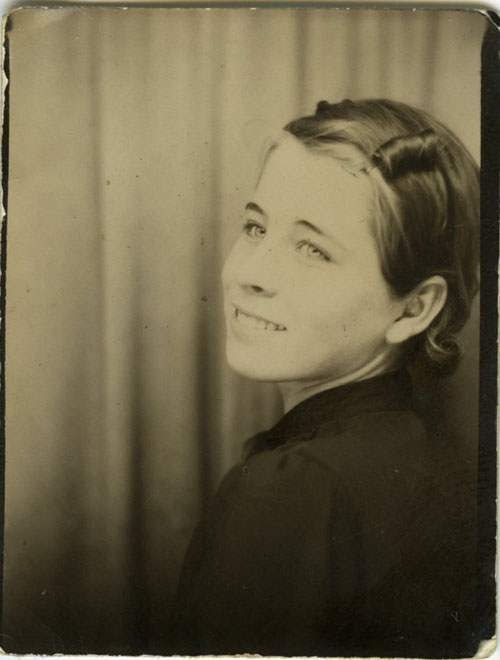 Fotomat 1938
Betty holding young child at Cotesfield school, 1937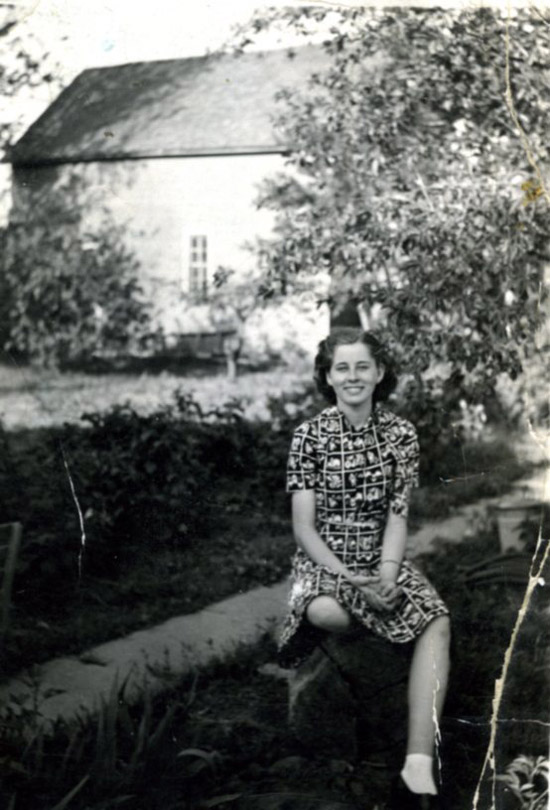 May 1939 (age 14)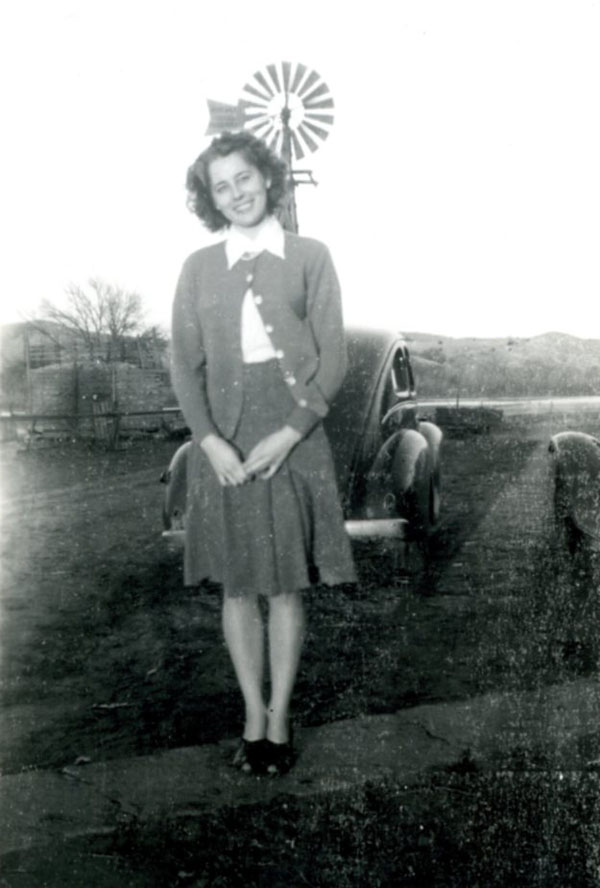 On the farm ca.1940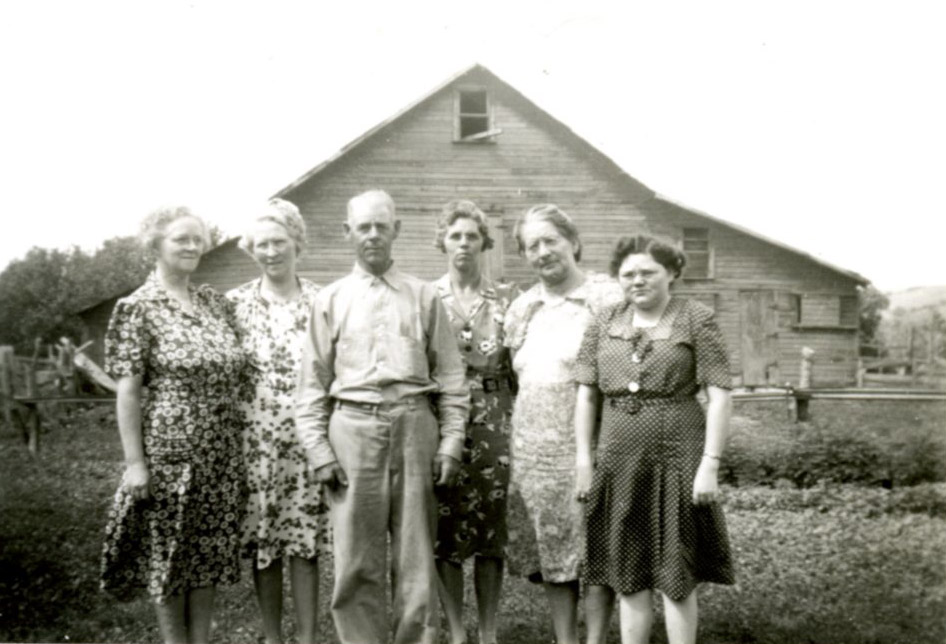 Manley and Anna's Elba Farm, February 1940
L-R Jessie B. Tucker, Mrs. Henry Barr (Maude), Manley Barr, Francel Airth Barr Philson, Anna Barr, Lila Tucker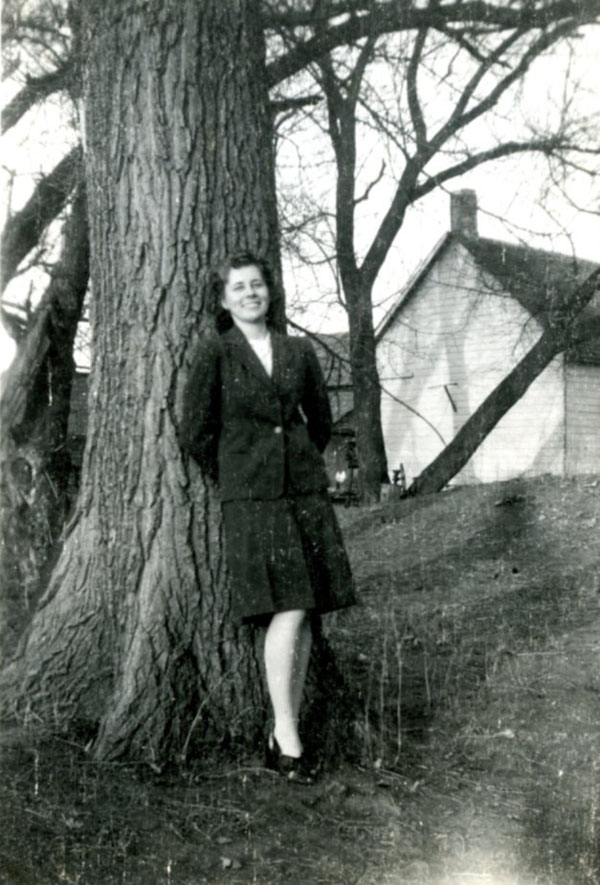 On the farm ca.1941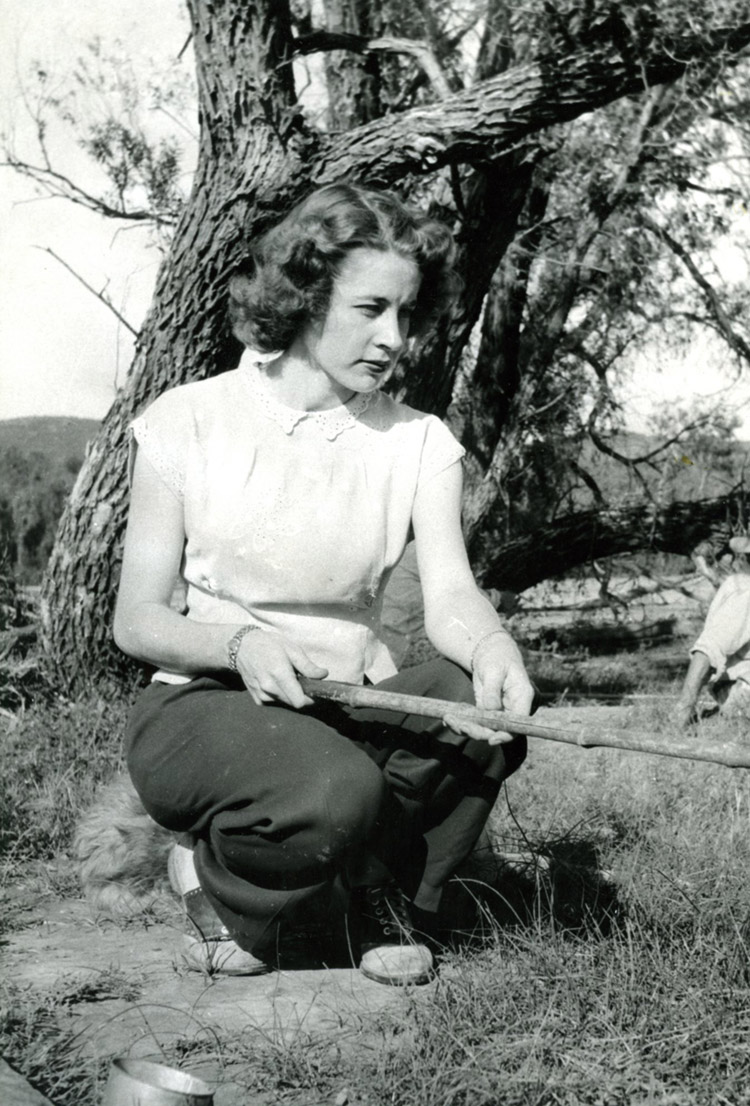 Fishing near the farm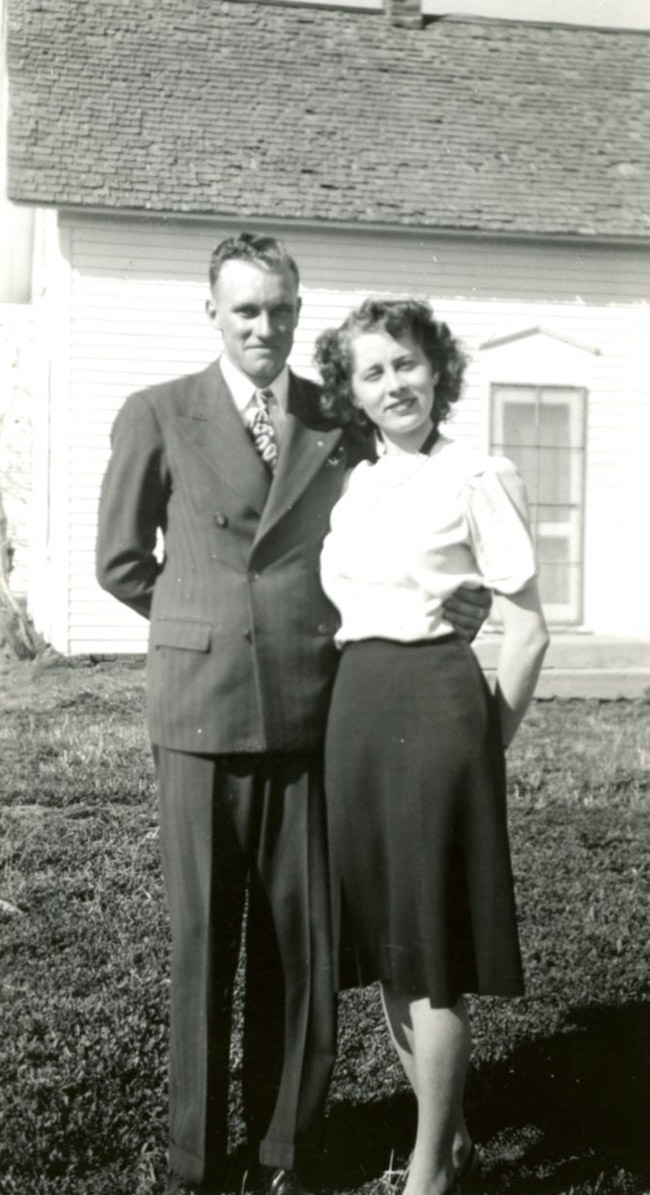 Visiting the farm