Anne Hathaway honors Meryl Streep
Anne Hathaway sings "She's Me Pal" in a tribute to Meryl Streep during the 34th Annual Kennedy Centre Honors.
This is definitely a six degrees of separation connection as a gramophone is simply part of the set design. But it's too good of a performance not to include as a memory of the recorded sound (and this show was after all recorded, courtesy of CBS).
Here's the link to that really memorable performance.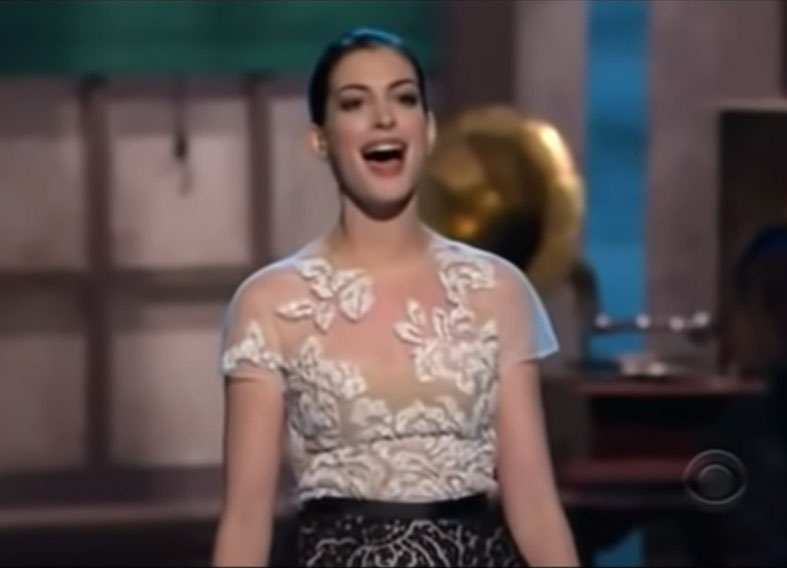 Another phonograph connection comes from a picture of Hathaway shopping for vinyl records at Atomic Records in Burbank (courtesy of Just Jared, Inc.)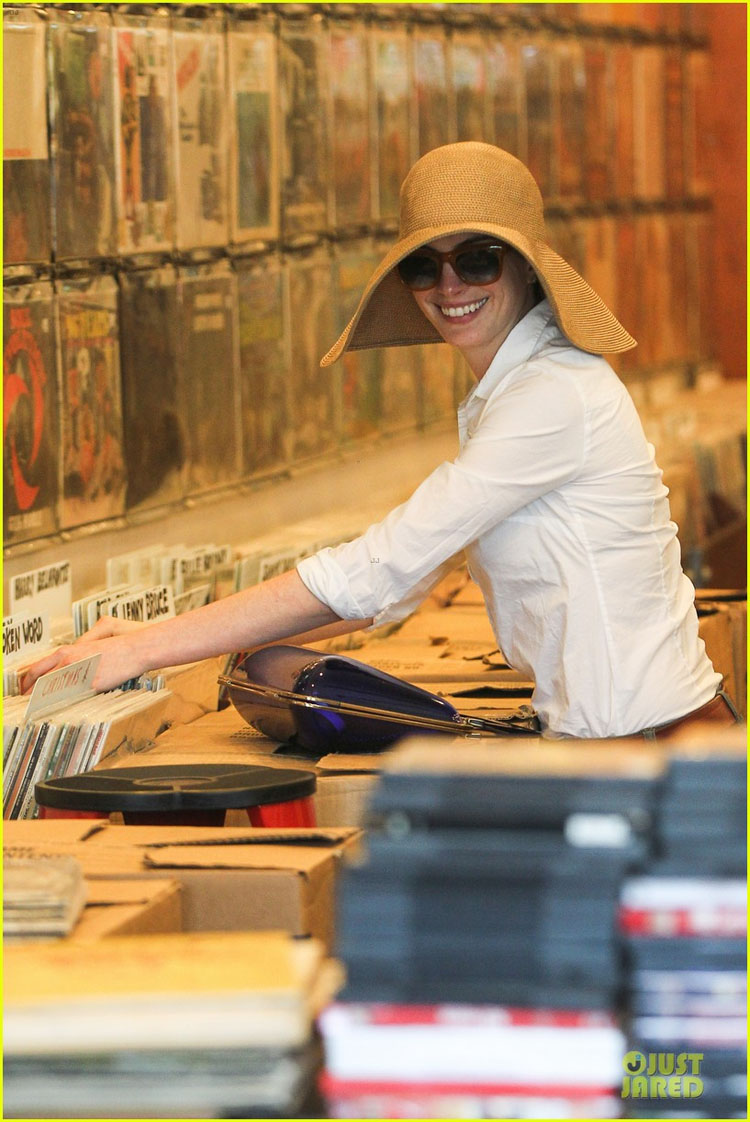 July 2013 (Just Jared, Inc.)
With enthusiasm for vinyl like this Anne is definitely an honorary member of Friends of the Phonograph.