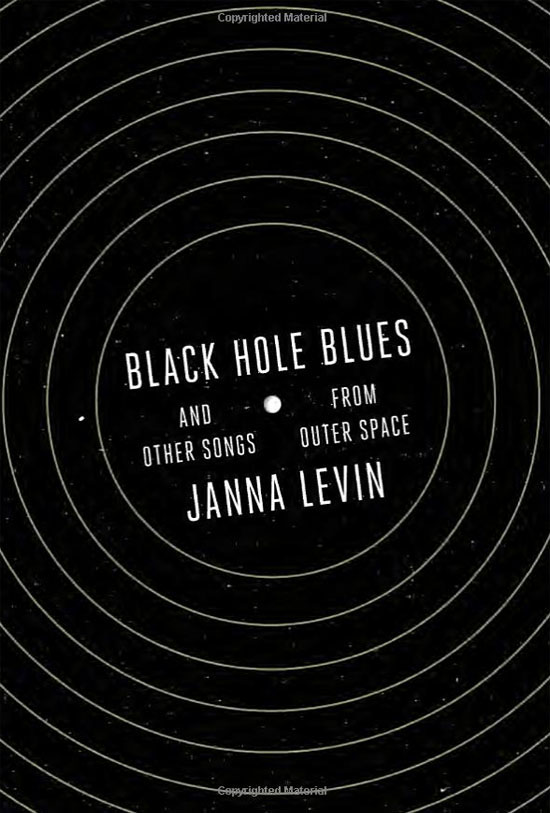 BLACK HOLE BLUES and Other Songs from Outer Space
by Janna Levin Copyright © 2016
Black Hole Blues and Other Songs from Outer Space is a book by astrophysicist and writer Janna Levin about something truly amazing, namely, recording the sound of a gravitational wave.
In 1877, when Thomas Edison invented his Phonograph that could record and playback sound, it was an event that was considered a wonder, a miracle, magical, unbelievable. It was the beginning of the revolution of recorded sound - the "Wonder of the Nineteenth Century" created by the "Wizard of Menlo Park."
I don't know if recording the sound of a gravitational wave is more magical and awesome in 2016 than capturing and hearing the first recordings of the human voice. Perhaps over the last 150 years we have been prepared by all of the science and technological changes so that we now expect the unexpected.
For me, trying to record the sound of a gravitational wave - a sound that could take a billion years to get here - is mind-bending, a great story and a must read.
The following is an excerpt from Chapter 1, "When Black Holes Collide" by Janna Levin that I think summarizes the awesome and epic quest that is now an accomplished fact:
"When black holes collide, they make a sound. No human has ever heard the sound of a gravitational wave. No instrument has indisputably recorded one."..."As much of this book is a chronicle of gravitational waves -- a sonic record of the history of the universe, a soundtrack to match the silent movie -- it is a tribute to the quixotic, epic, harrowing experimental endeavor, a tribute to a fool's ambition."