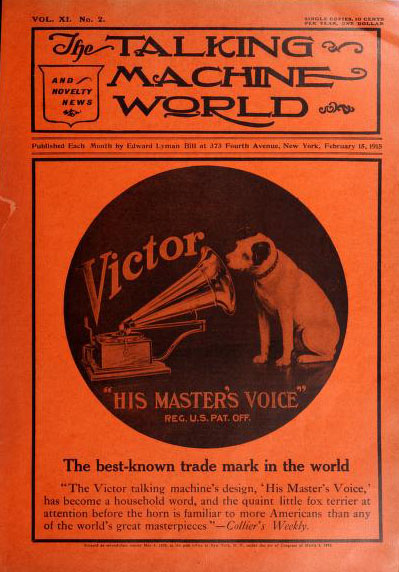 A PhonoLiterature Short Story, February 1915
Doug Boilesen, 2022

This story by Henry S. Kingwill, written for the phonograph trade magazine the Talking Machine World in 1915, is a World War I short story about a French boy named Jean Bouvet who used his phonograph to trick the Germans and delay their advance into his little French village of Argeuil.

Jean was a French shepherd boy who was crippled and could not join the French army. Instead, he herded goats and "helped his mother in the work of the little thatched-roof home that stood high up on the mountain road above the village."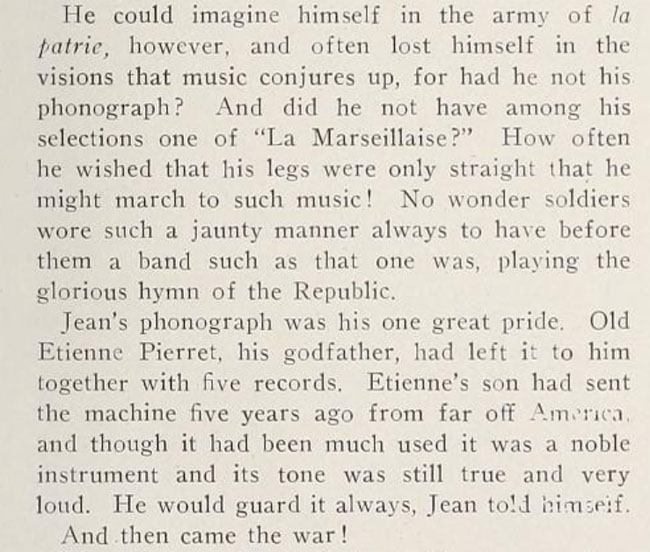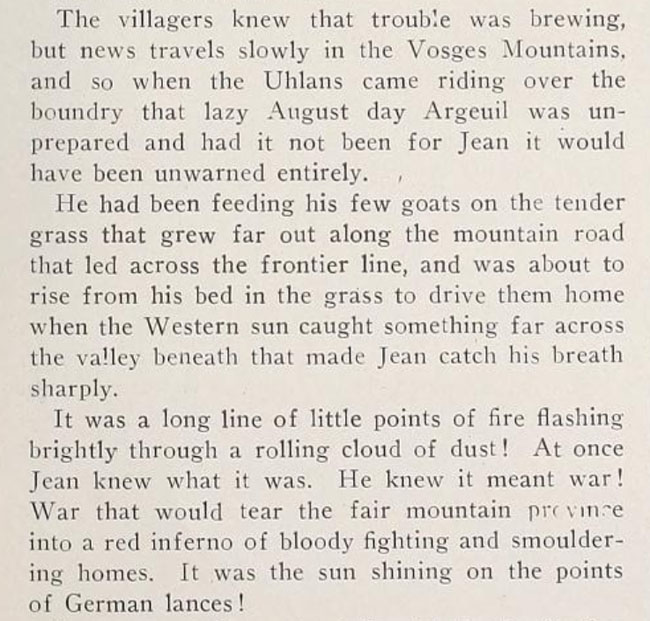 Jean realized that his village was unprepared and decided he must do something to protect this village. Three phonograph records would be enough. "Fanchon," a quick step, and "La Marseillaise."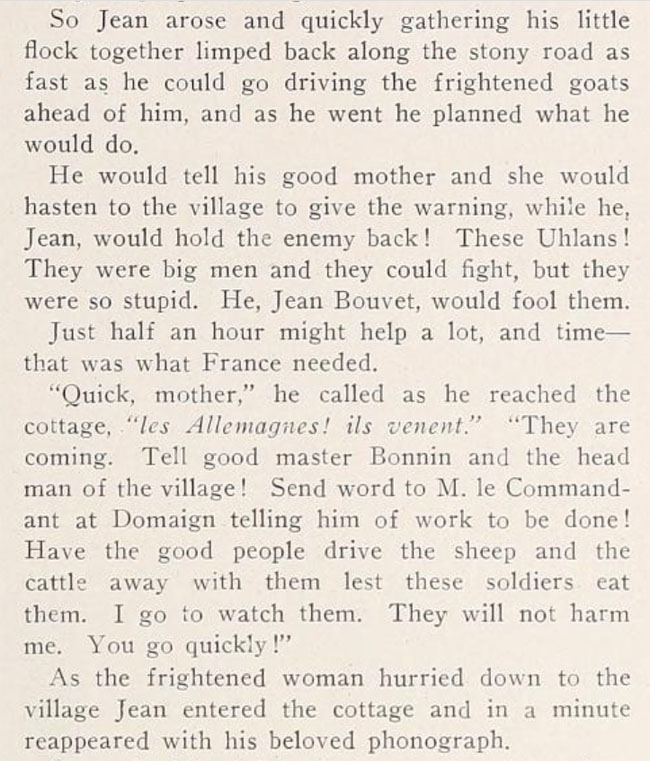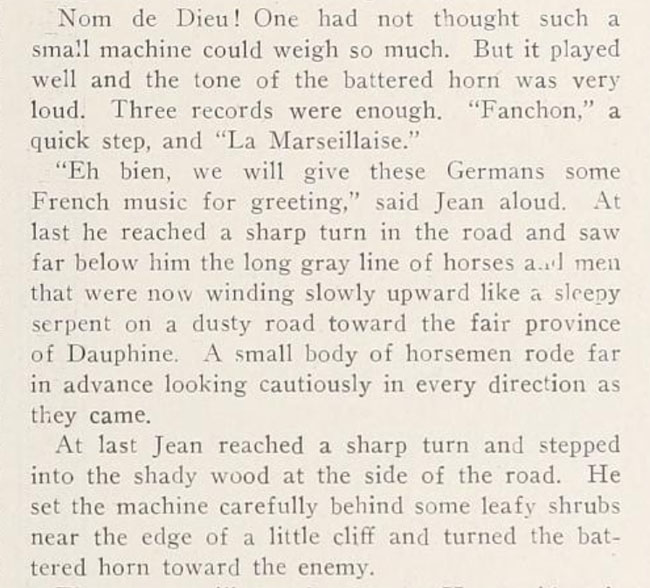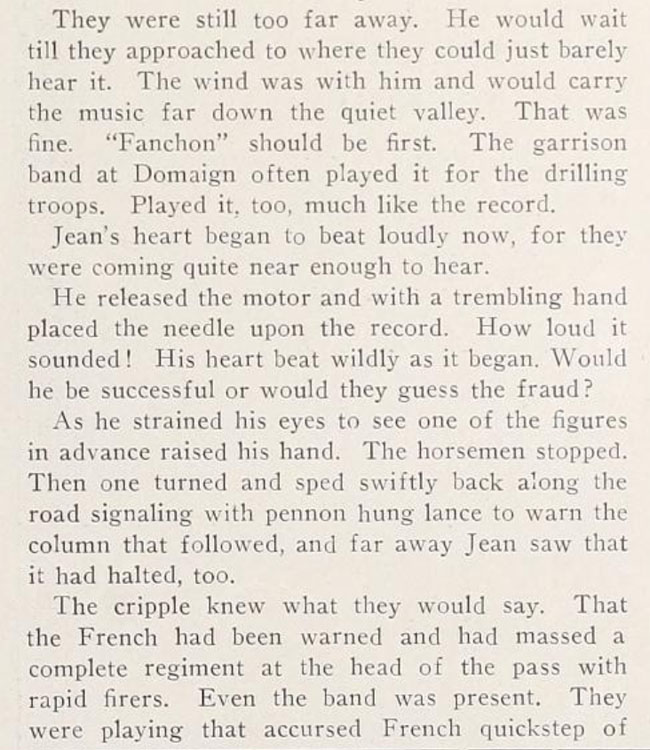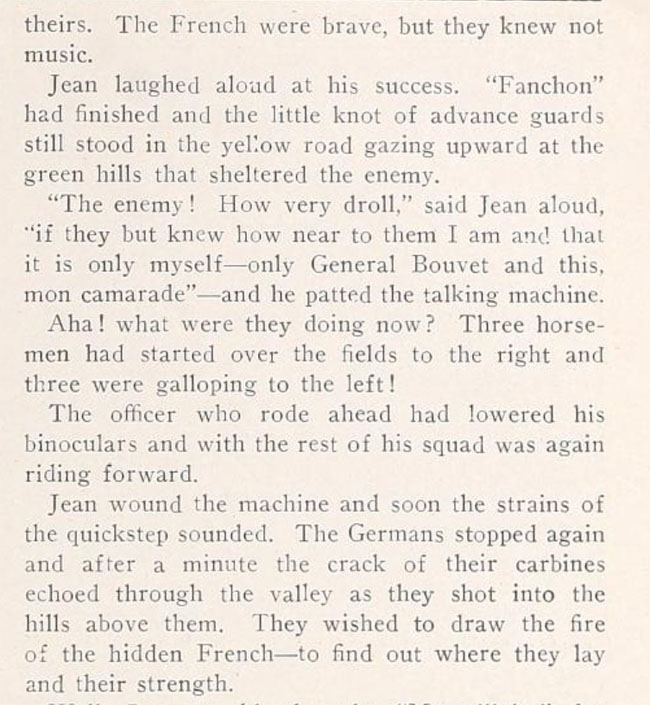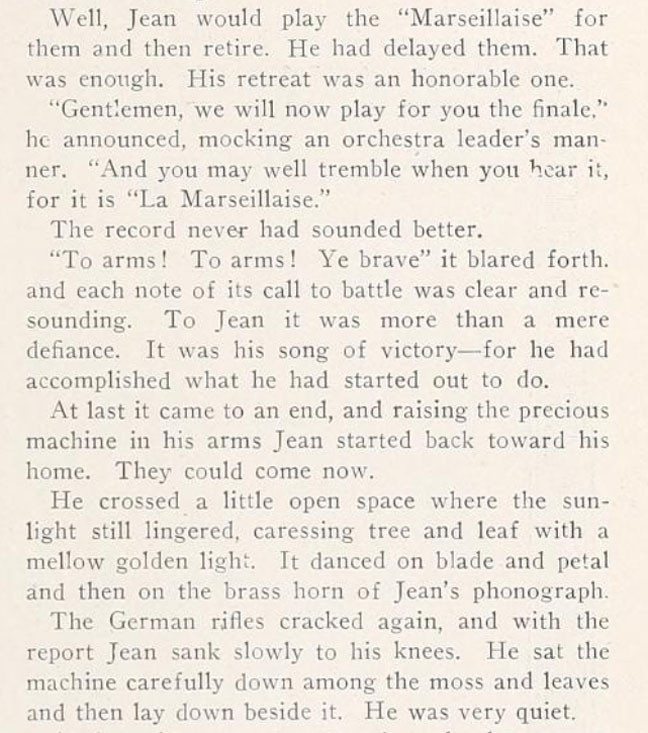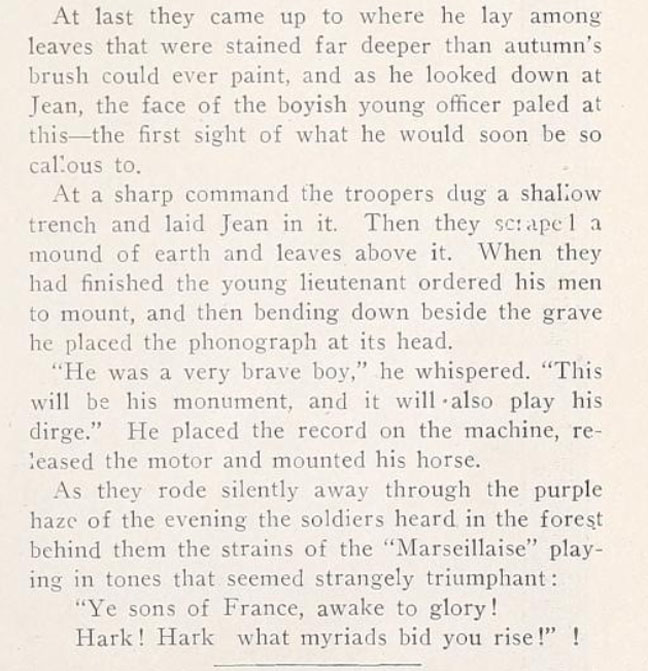 The Talking Machine World, February 15, 1915, p. 51
Listen to "La Marseillaise" (de Lisle) {In English}, performed by Thomas Chalmers, Edison Concert series 28289, 4-minute Edison Blue Amberol Record, recorded May 21, 1917 (Courtesy i78s.org)

View the full page of this story in the Talking Machine World.

Phonographia