Kitchen Disco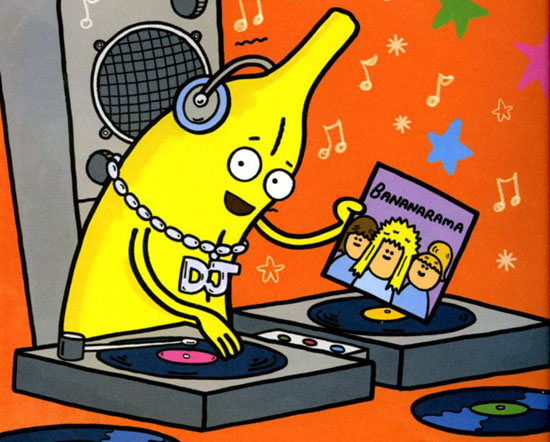 A Disc Jockey Named Banana and a Fruit Bowl of Fun
By Doug Boilesen, 2022

One hundred and forty-five years after the invention of the Phonograph by Thomas Edison the phonograph is still playing records.

Records spin on a turntable which has no memory of the audio and social revolutions that began with the phonograph.

Fruit dancing to Banana the D.J. likewise have no memory of the revolution and evolution of recorded sound.

All the fruit know is that it's a party every night and after everyone in the house has gone to bed they'll jump out of the fruit bowl and "dance all through the night!"

The lesson of this story?

With a phonograph playing its records all you have to do is "move your hips, shake your pips" and "sing along!"

And for good measure a thought can be given to the magic of the phonograph!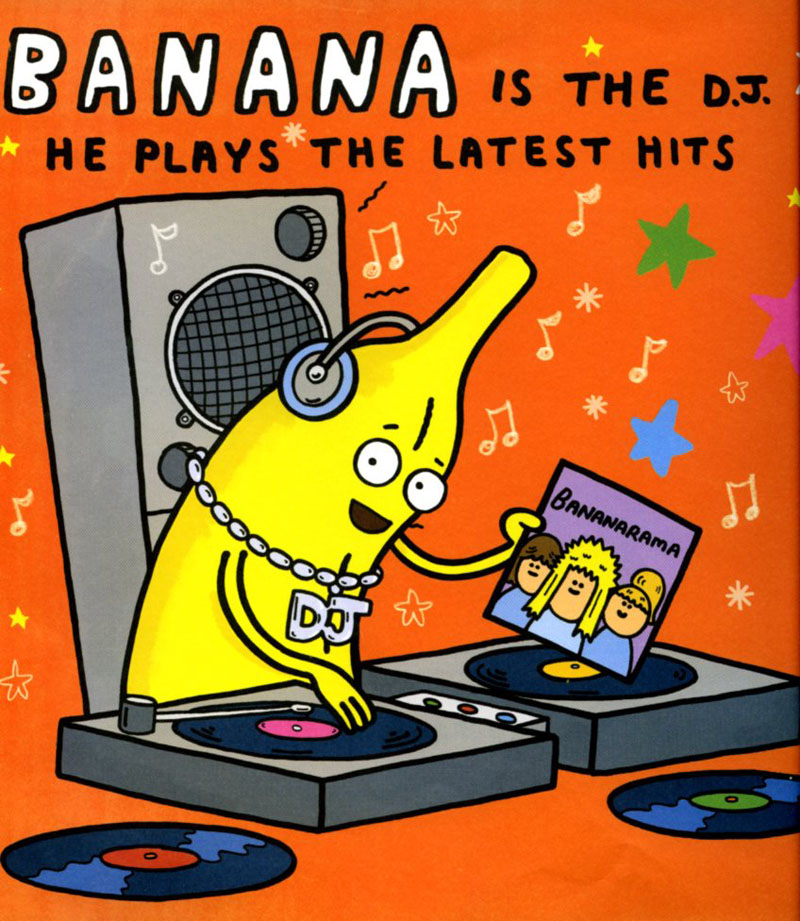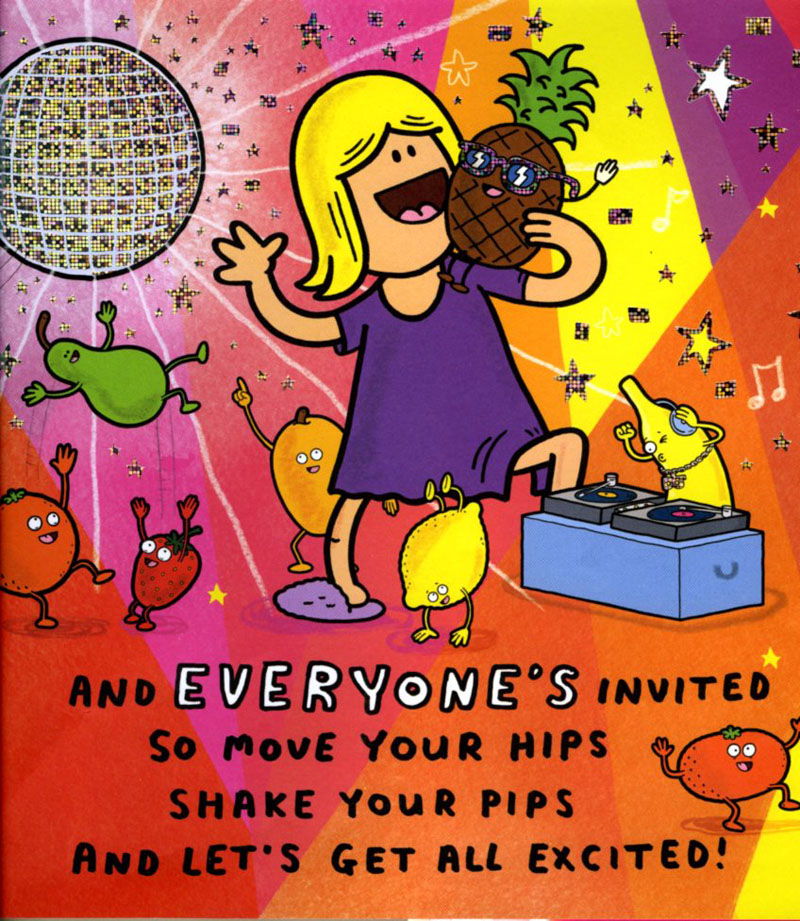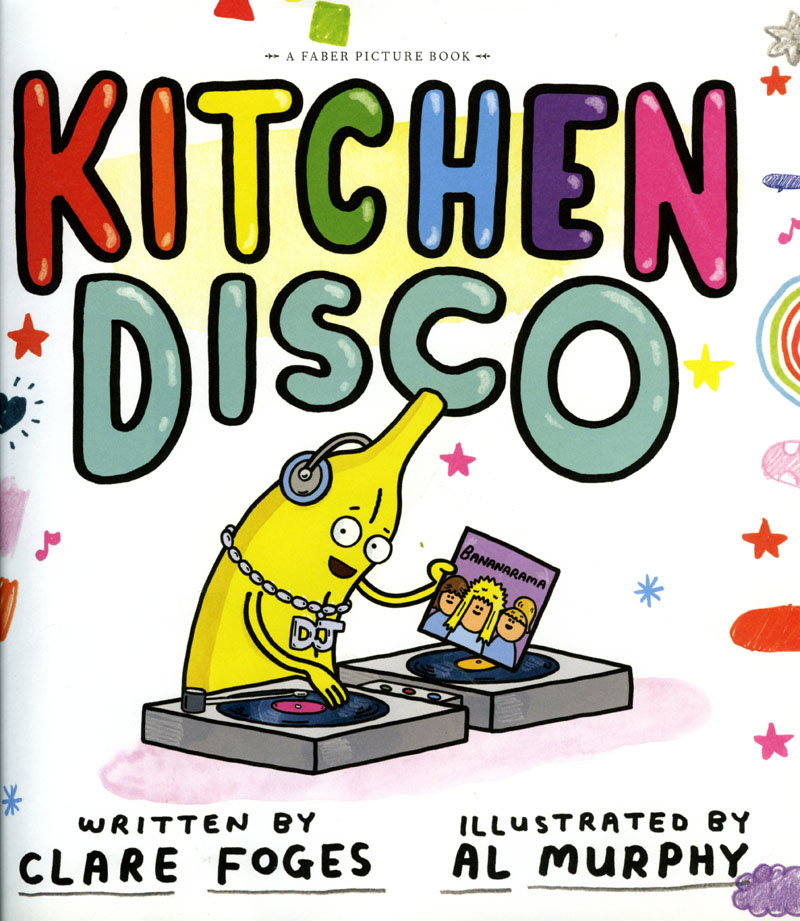 Kitchen Disco by Clare Foges & Al Murphy ©2017 Faber and Faber
Do you think Banana the D.J. would be surprised to learn that a record player was made in 1973 in honor of the banana family?

Electric Banana Stereo Phonograph 1973

That is all!

Phonographia