A Bibliography of Phonograph Album Cover Books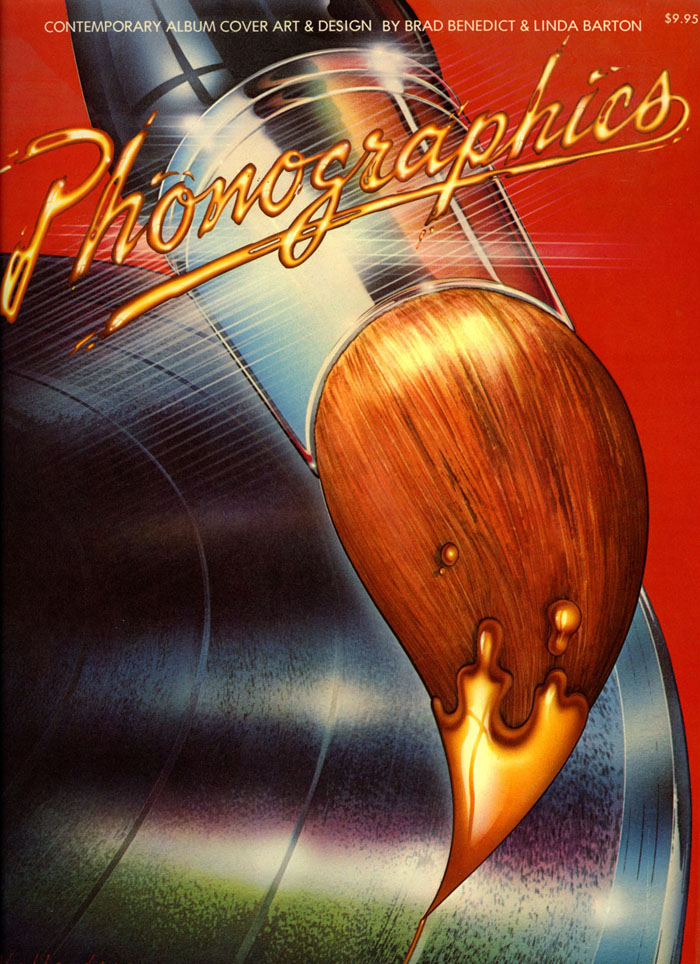 Phonographics by Brad Benedict & Linda Barton, Collier Books, New York ©1977
"Phonographics is a representive collection of the best work from the last decade" (1967 to 1977). "One hundred and fifty-eight full-color reproductions illustration the incredible range and excitement of this burgeoning art form." Text from back cover of Phonographics.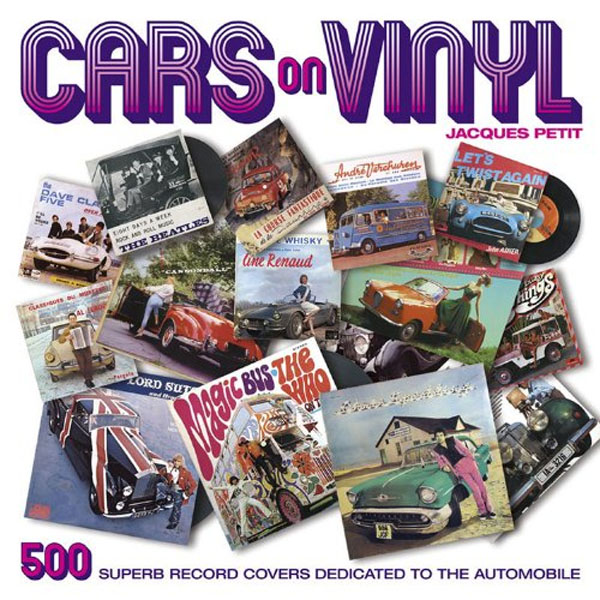 Cars on Vinyl by Jacques Petit, Haynes Publishing ©2006 Editions DRIVERS, Toulouse, France; Cars of Vinyl by Jacques Petit, text by Jean-Claude Amihat first published in 2006 Editions DRIVERS. English edition published November 2009 by Haynes Publishing, UK
"500 Superb record covers dedicated to the automobile."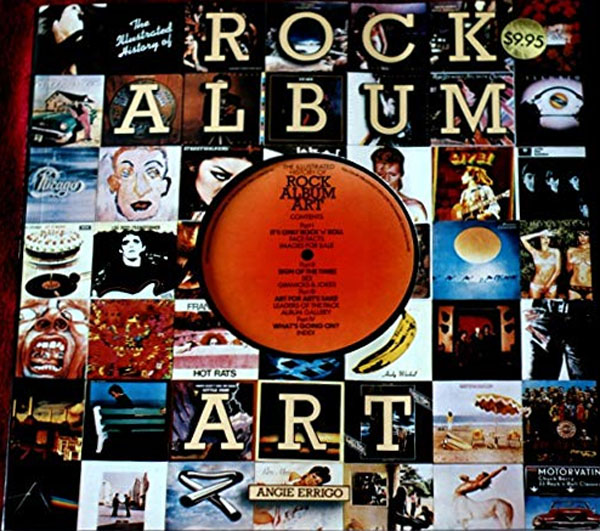 The Illustrated History of Rock Album Art by Angie Errigo and Steve Leaning, ©1979 Octopus/Mayflower
"Reflected in the art on rock album covers is the history of rock and roll itself. Album art is explicitly commercial but it has managaed to encapsulate the important developments and thems of the rock movement...The story of the rock album cover is one of a fascinating visual accompaniment to the music itself."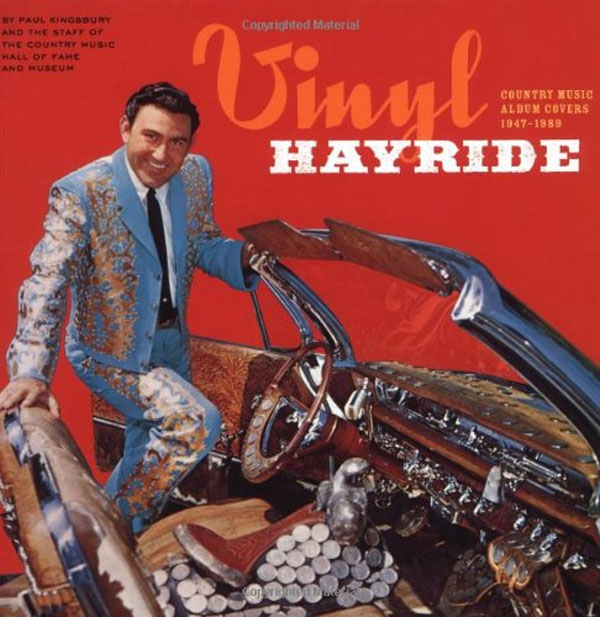 Vinyl Hayride: Country Music Album Covers 1947 - 1989 by Paul Kingsbury and the staff of the Country Music Hall of Fame and Museum, ©2003 Chronicle Books, San Francisco
"A sweeping kaleidoscope of rhinestones, neon, flashy cars, and guitars, Vinyl Hayride: Country Music Album Covers 1947-1989 surveys the album art of the entire genre...capturing "the very heart and soul of country music."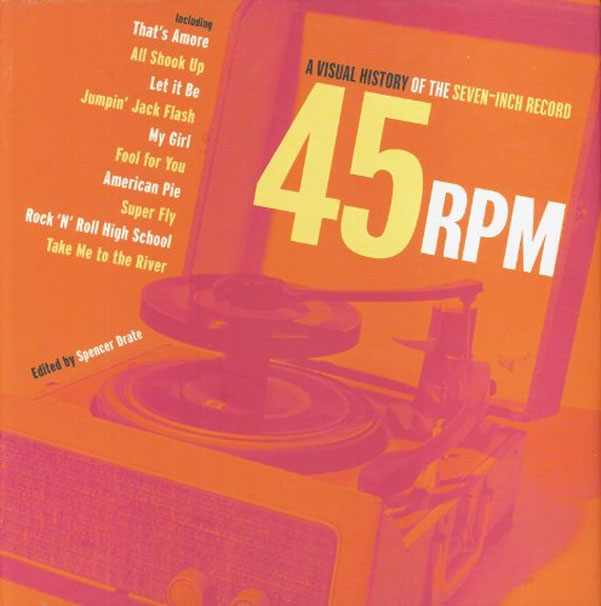 A Visual History of the Seven-Inch Record 45 RPM edited by Spencer Drate, MJF Books, New York, ©2003 by Princeton Architectural Press
"Though the graphics on the larger LP jackets may be better known, the smaller 45s gave the artists an opportunity to try out their wildest ideas, using color, form, texture, and typography in bold new ways. Even Picasso and Dali designed sleeves for 45s!"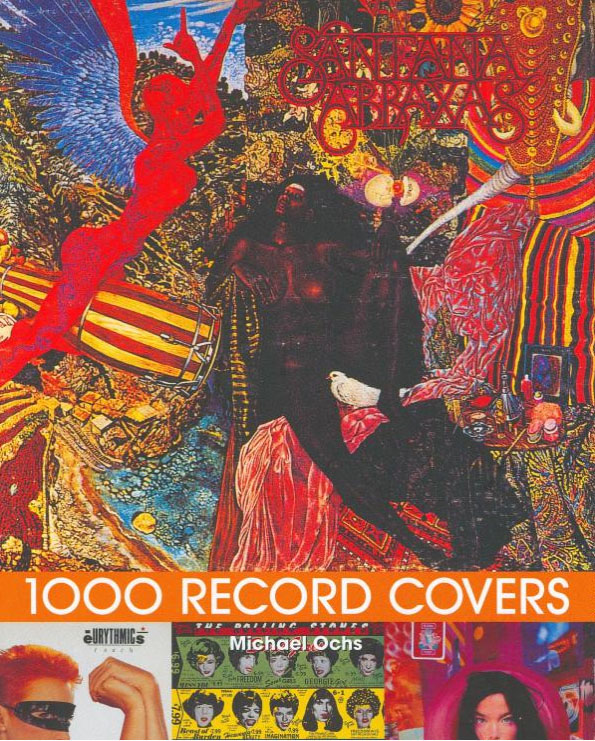 1000 Record Covers by Michael Ochs, ©2002 TASCHEN GmbH
"This edition of Record Covers presents a selection of the best rock album covers of the 60s to 90s from music archivist, disc jockey, journalist, and former record-publicity executive Michael Ochs's enormous private collection. Both a trip down memory lane and a study in the evolution of cover art, this is a sweeping look at an underappreciated art form."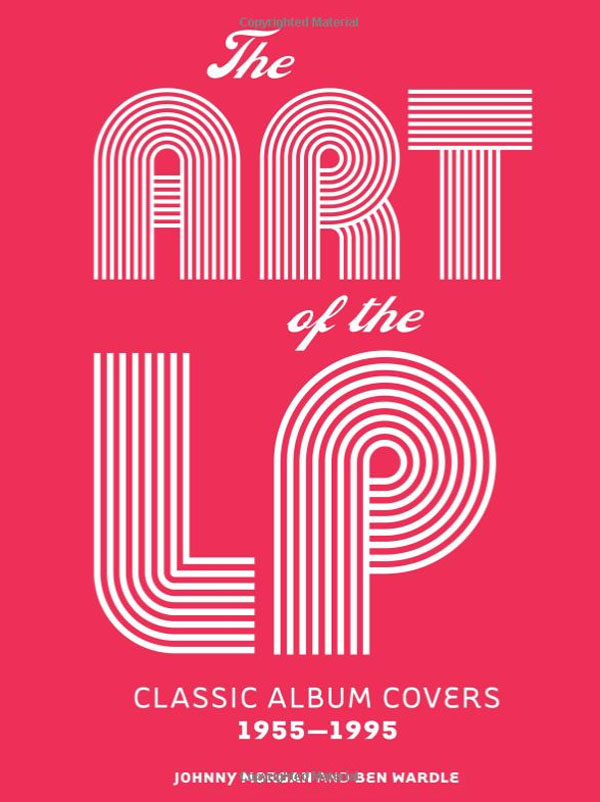 The Art of the LP: Classic Album Covers 1955-1995 by Johnny Morgan and Ben Wardle, ©2010 Essential Works Limited, Sterling Publishing, New York
"Sexy, provocative, playful, beautiful: from their earliest days, LP covers have been objects of art and fascination. This celebration of album artistry presents more than 350 of the best covers, and departs from the usual approach by organizing the images by visual theme. Many of us remember the iconic album-cover images that defined our collective and individual histories—such as the smoldering pinup girl on the Cars' Candy-O, the plaintive baby following a dollar bill through water on Nirvana's Nevermind, and Andy Warhol's controversial zippered pants on the Rolling Stones' Sticky Fingers. From perennial classics to lesser-known gems, here is the LP art that shook, rattled, and rolled us through music's early formative years."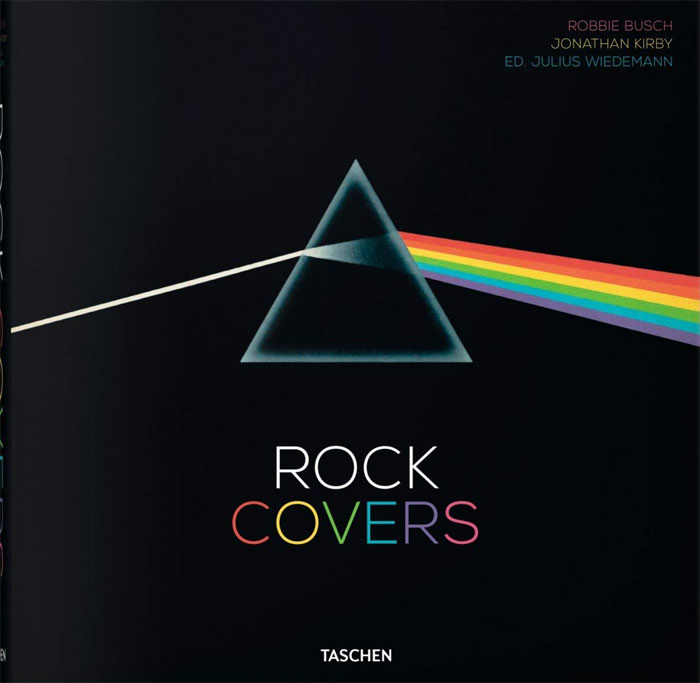 Rock Covers by Robbie Busch, Jonathan Kirby and Edited by Julius Wiedemann, published by TASHEN, ©2014
"Album art is indelibly linked to our collective musical memories; when you think of your favorite albums, you picture the covers. Many photographers, illustrators, and art directors have become celebrities from their album artworks-the best examples of which will go down in history as permanent fixtures in popular culture.
Paying tribute to this art form, Rock Covers brings you a compilation of more than 750 remarkable album covers, from legendary to rare record releases."