Riverside Museum - Glasgow

Memories of the Phonograph

Doug Boilesen 2023

The Riverside Museum in Glasgow, Scotland is a must see if you enjoy museums. There is no gallery dedicated to the phonograph, however, there is one exhibit for Glasgow Record Shops of the 1980's to 1995.

Here's the Museum's description of that exhibit:

This display will transport music fans back to a golden era for the city's record stores. Among the exhibition's main attractions are: gold discs from The Bluebells and Simple Minds; a fan-made, record shop bags connected to some of Glasgow's best-loved vinyl venues; rare club flyers, including the Volcano's legendary 'Partick Passport'; and a 1956 Lambretta LD 150 scooter bought by Alex Kapranos, lead singer of Franz Ferdinand, to toast his first record deal.

Spinning Around: Glasgow's Remarkable Record Shops, 1980-1995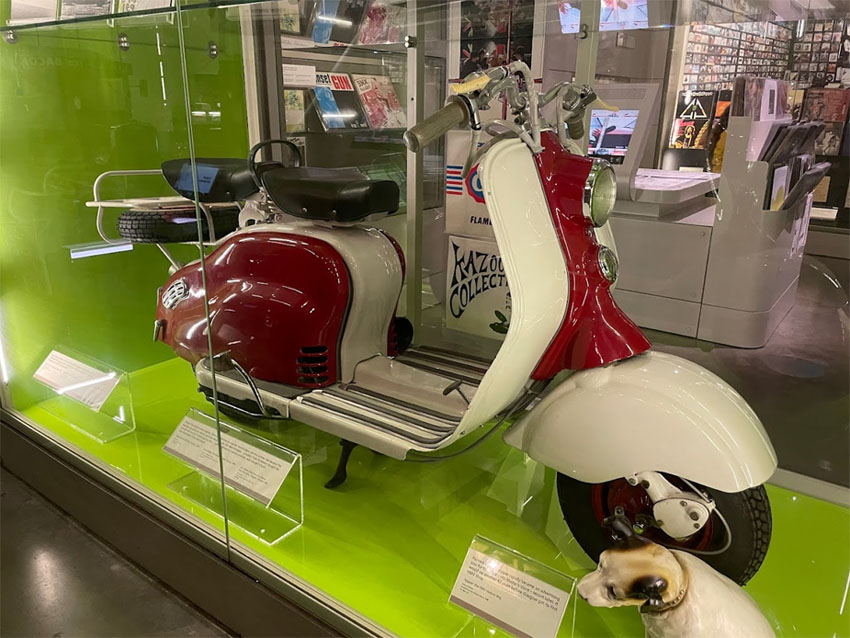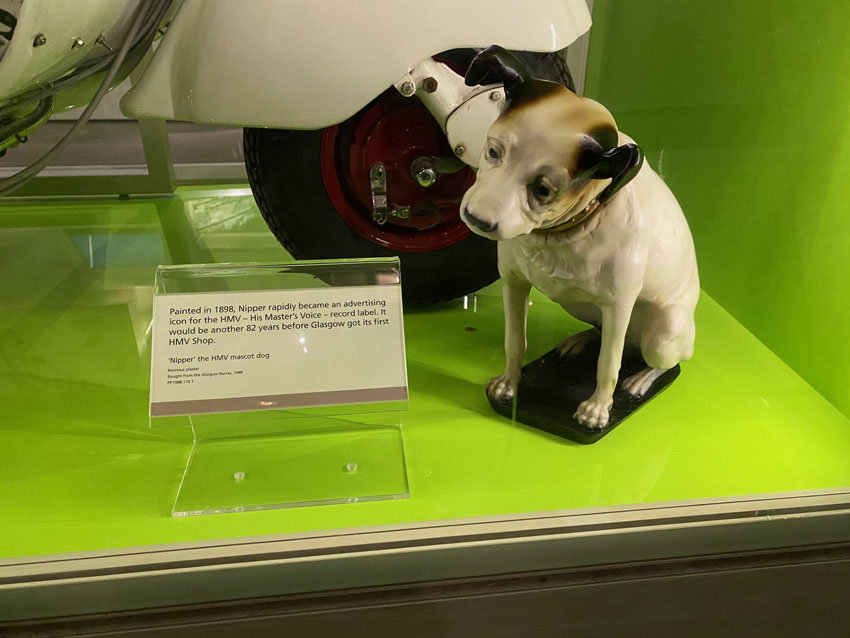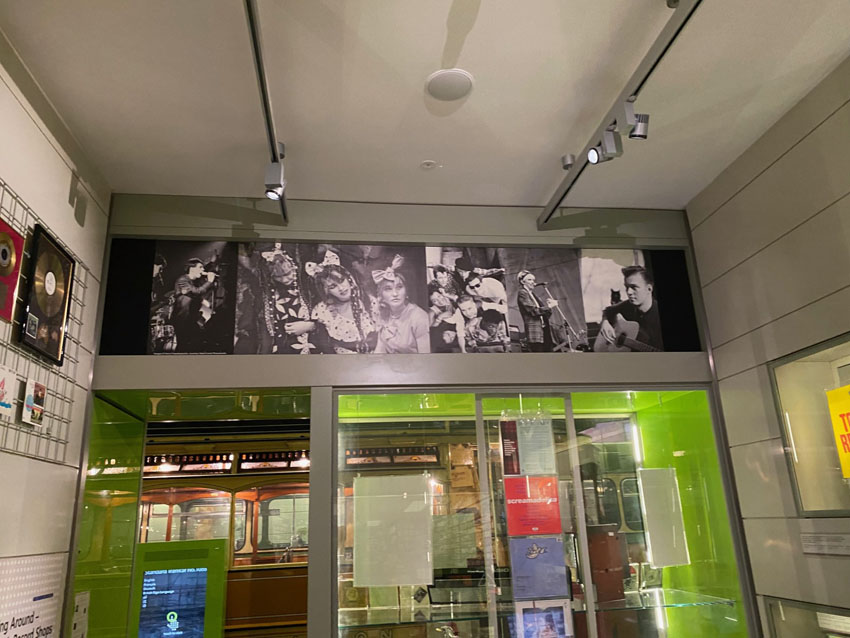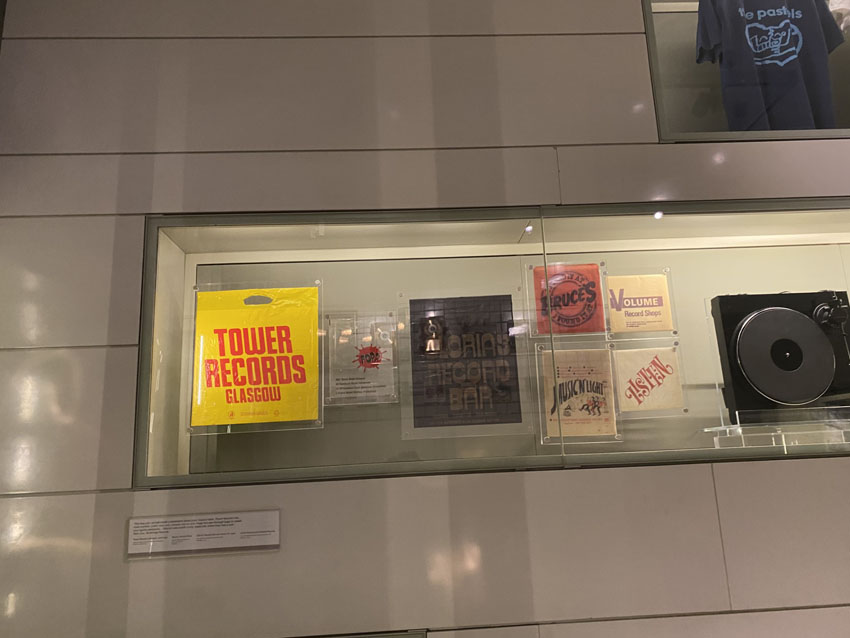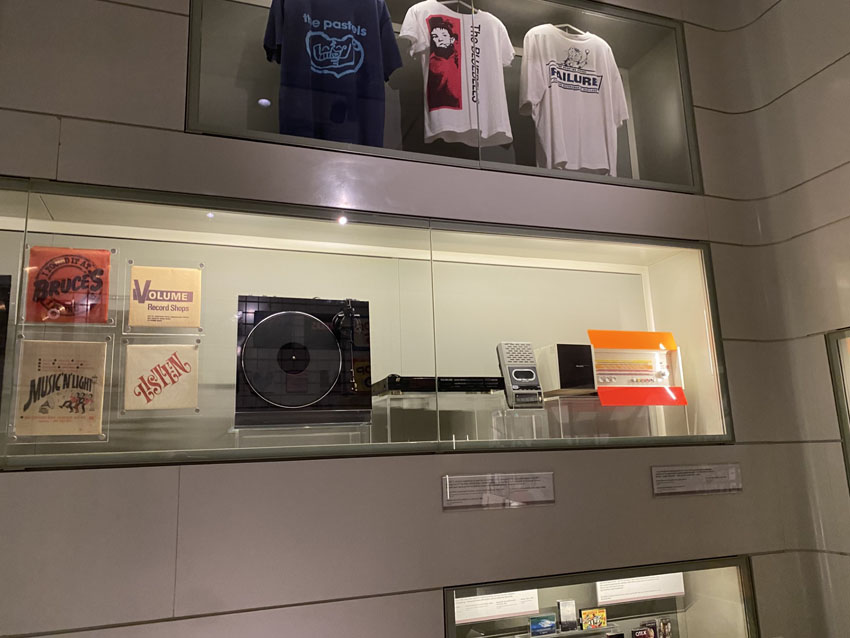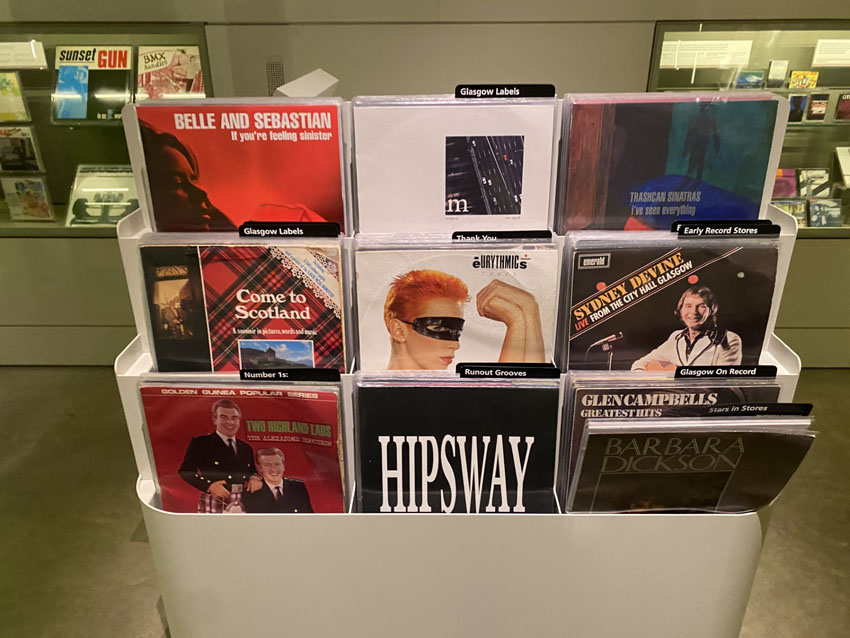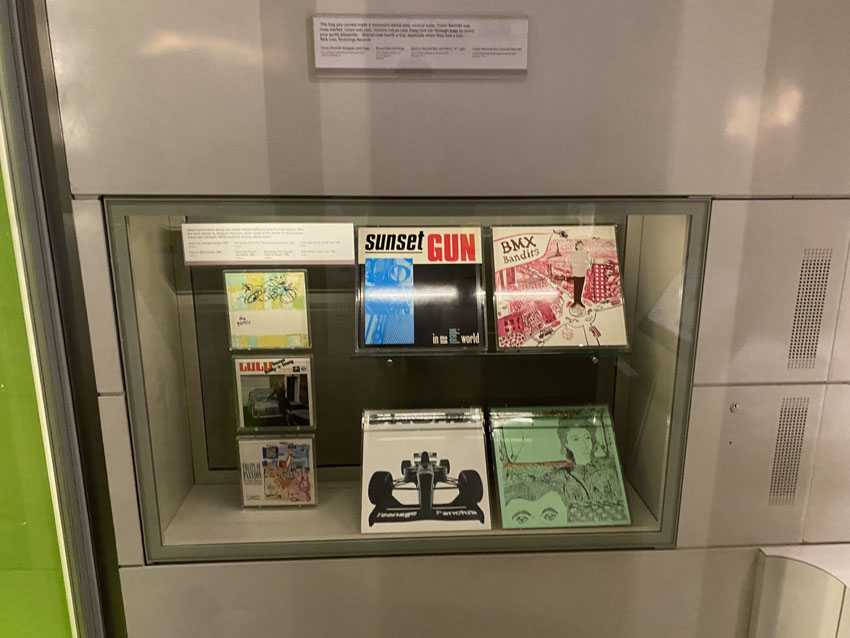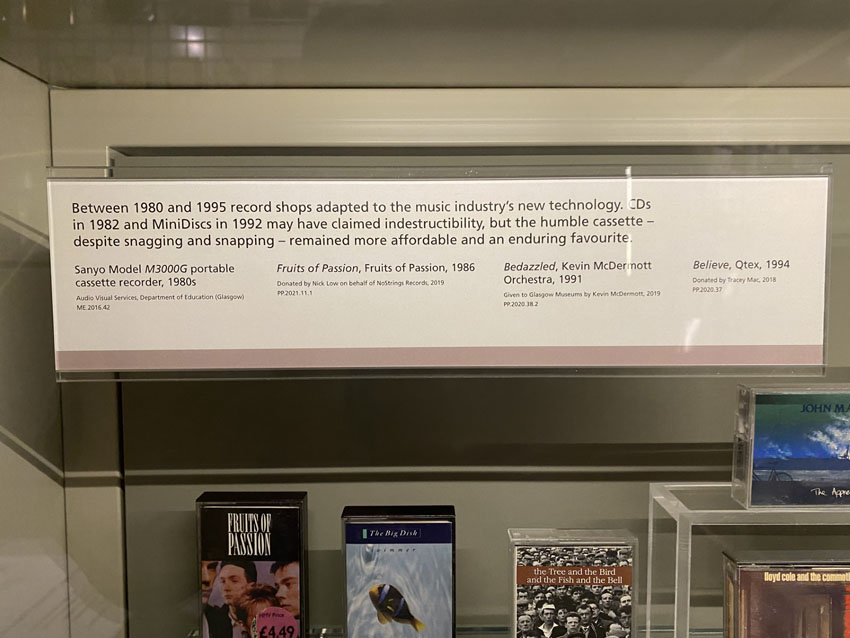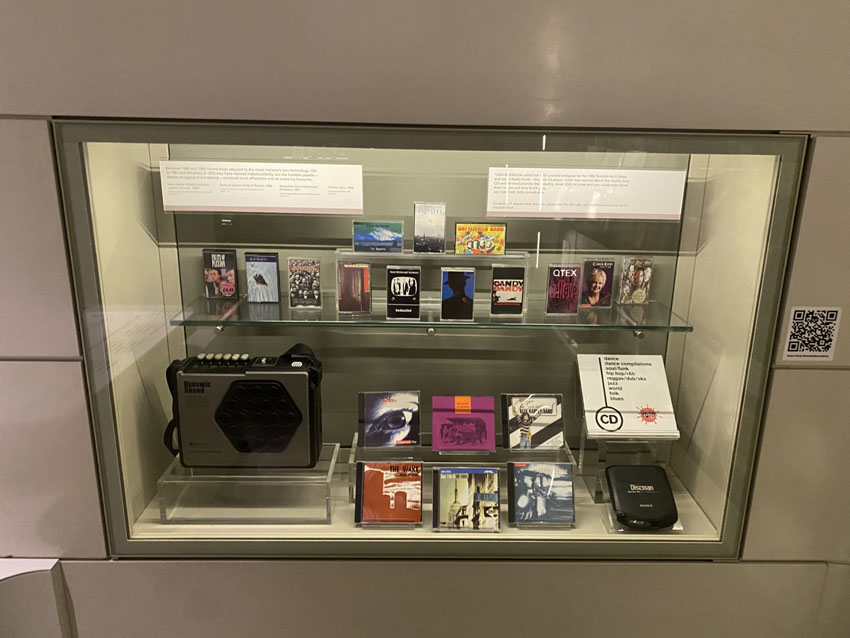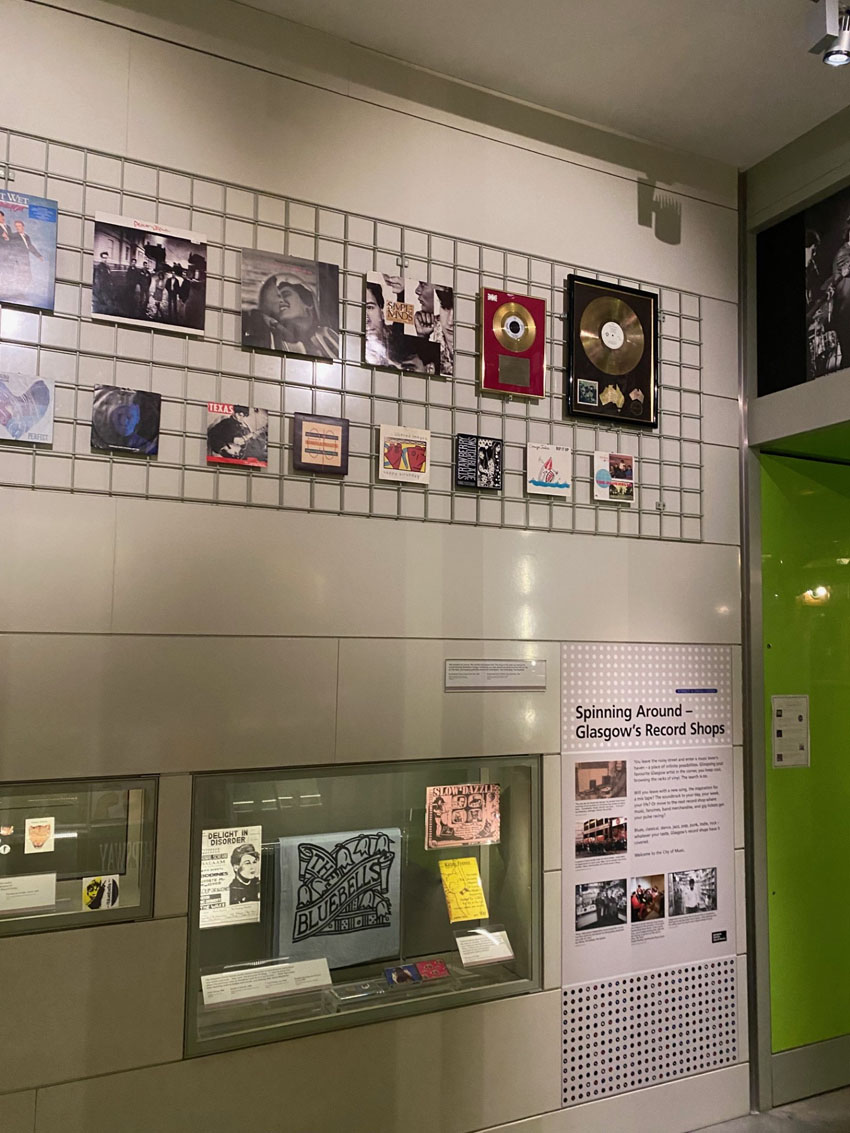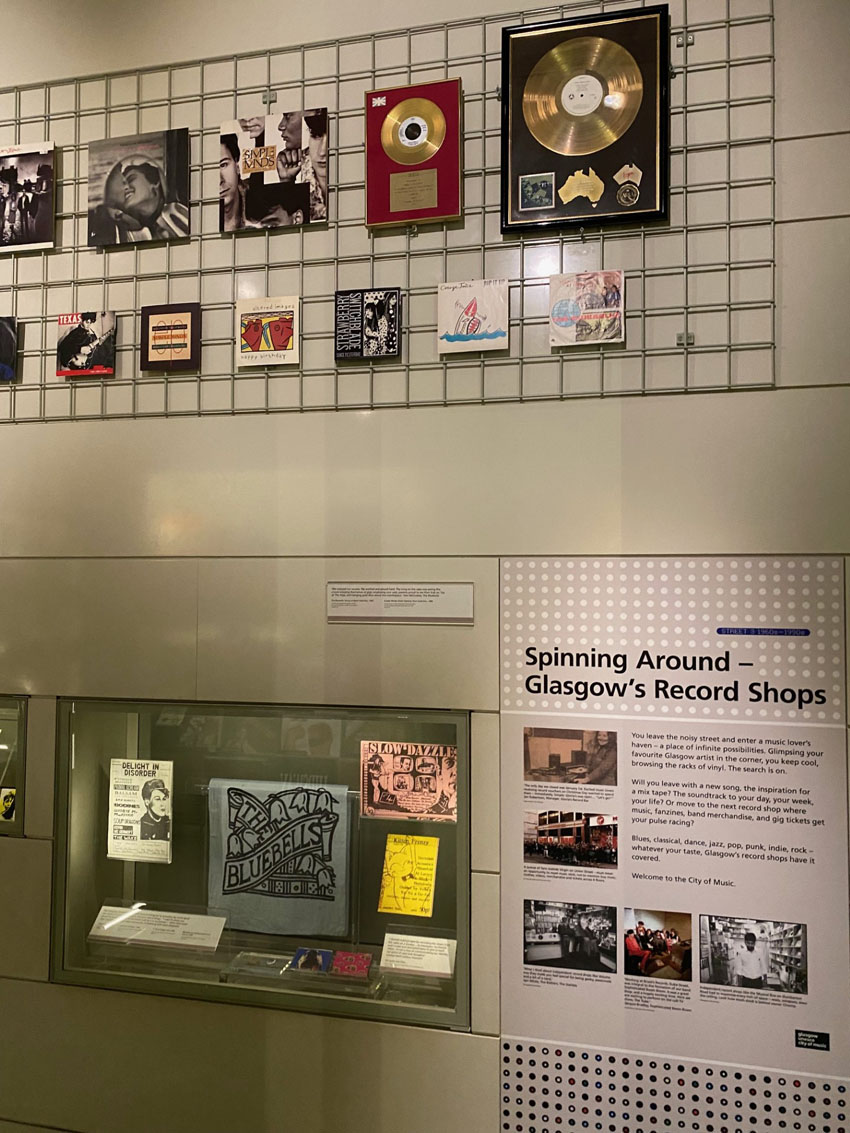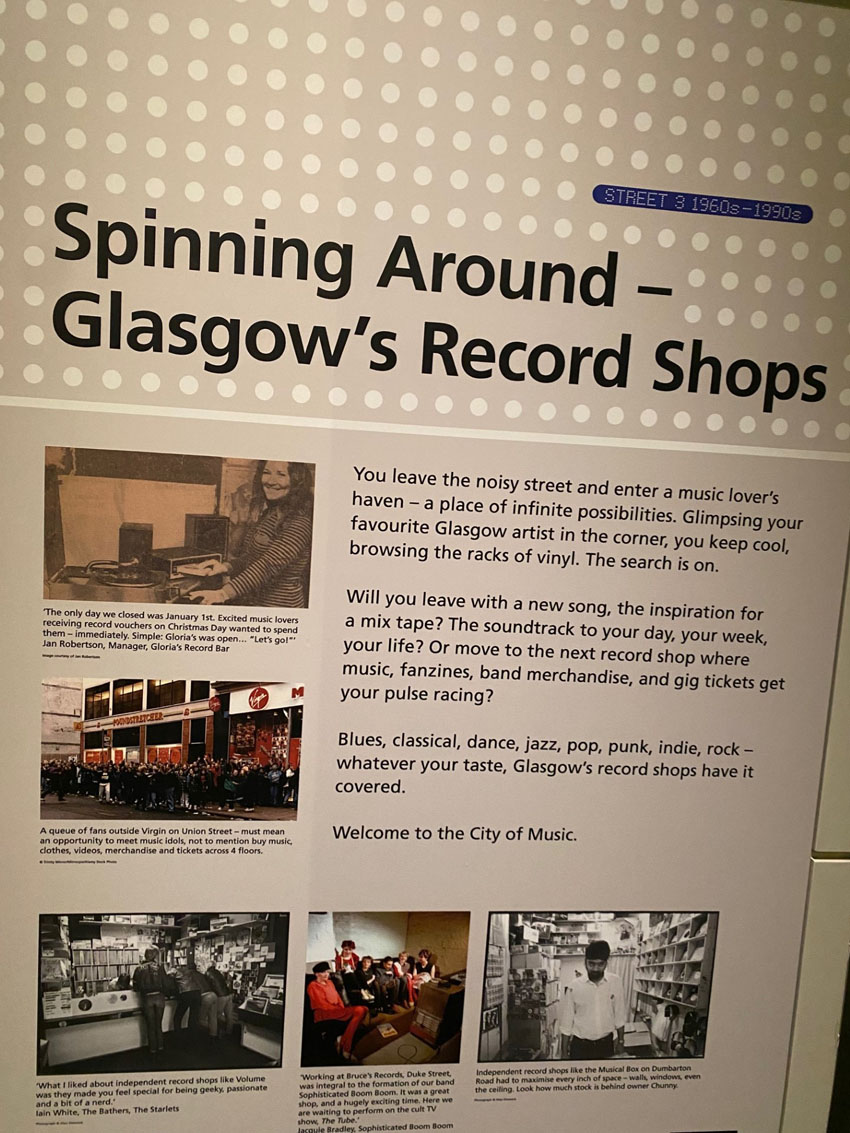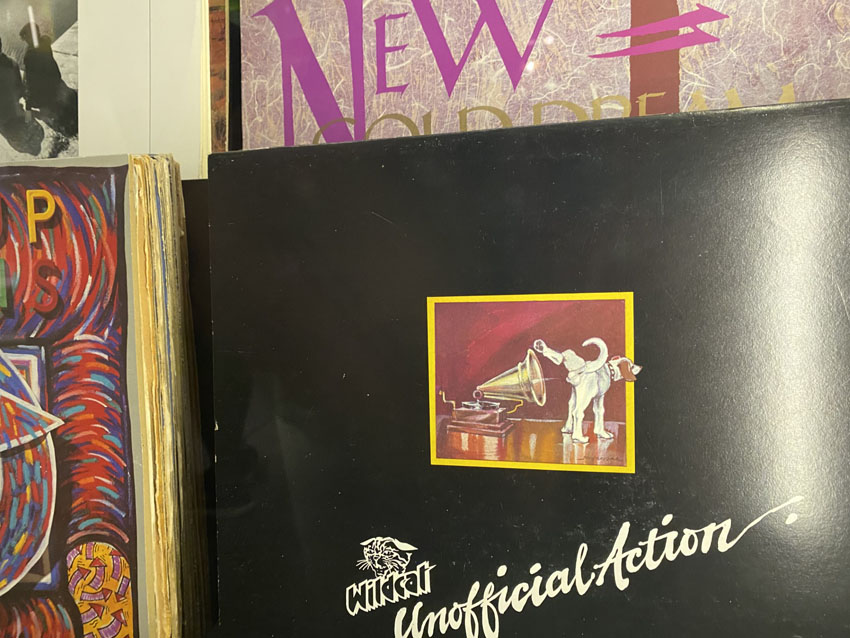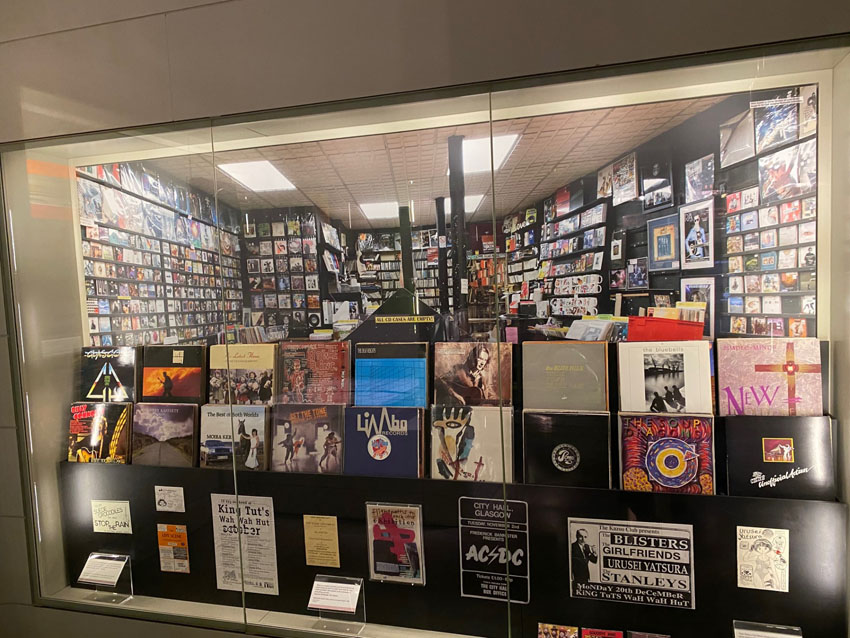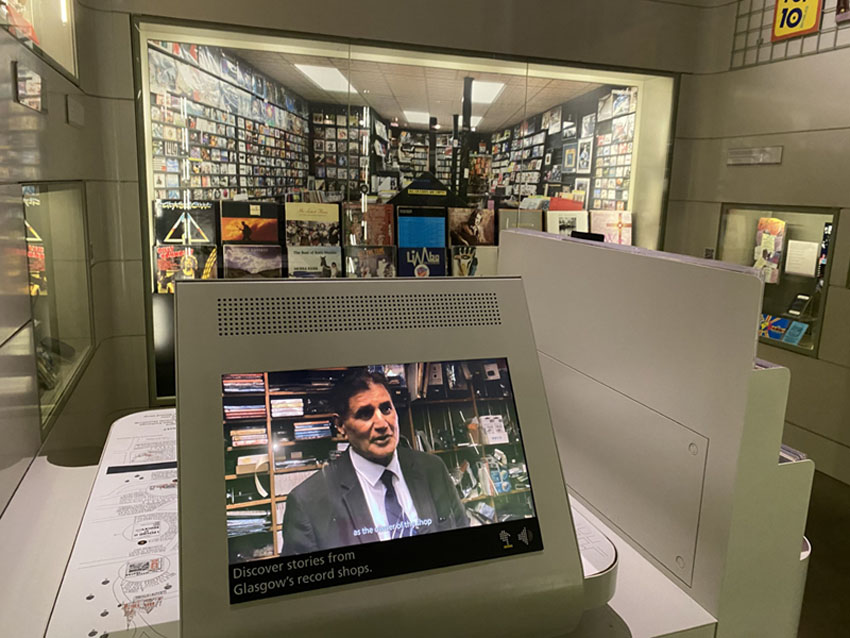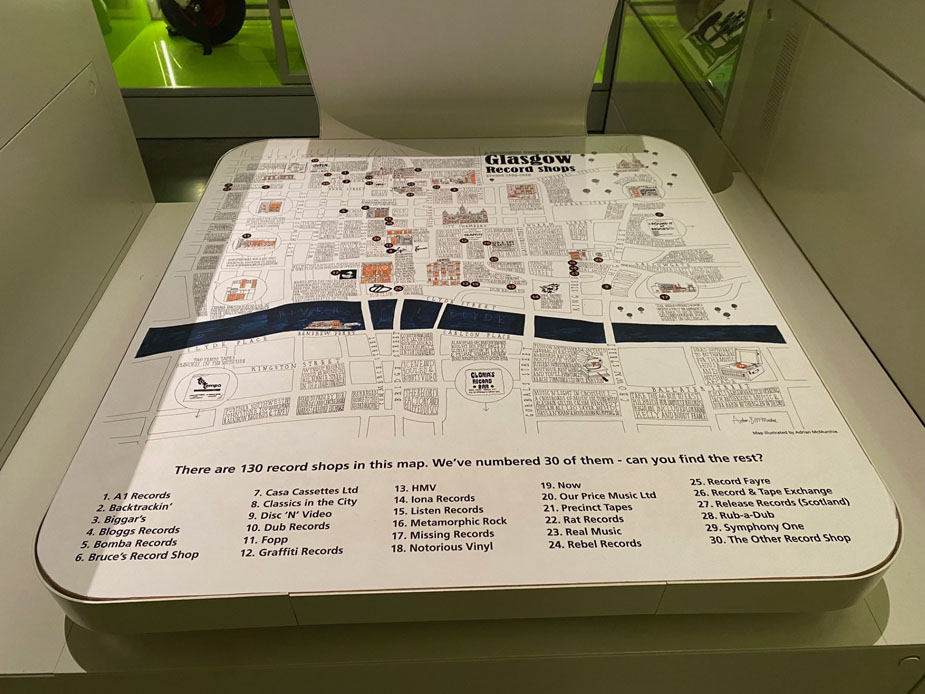 Glasgow Record Shops 1980 - 1995
For Record Stores of Paris, France see Disquaires de Paris.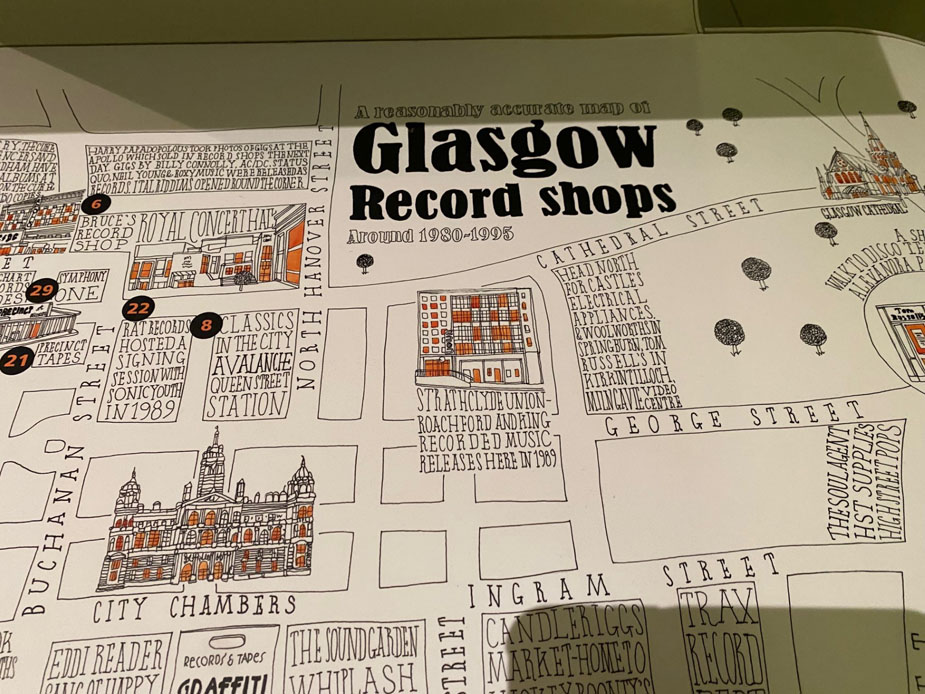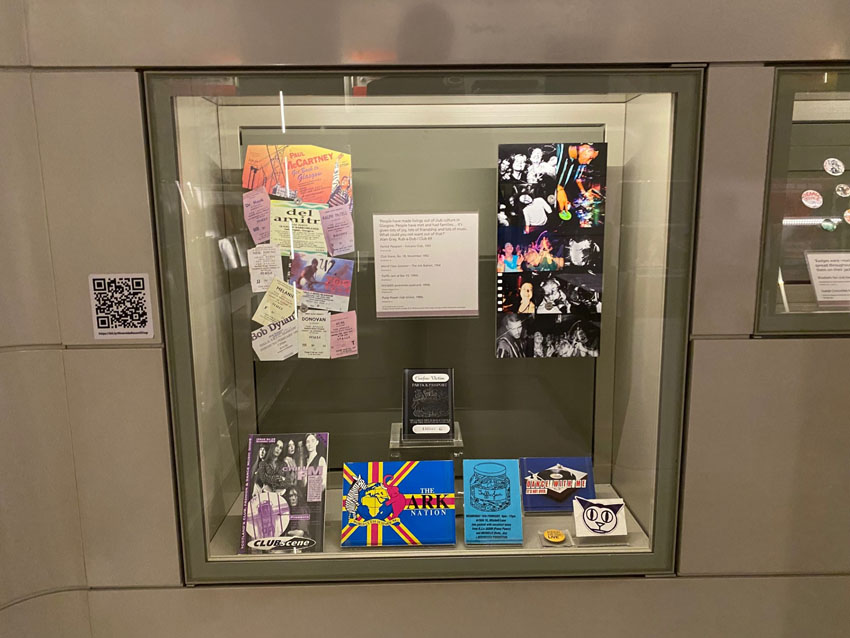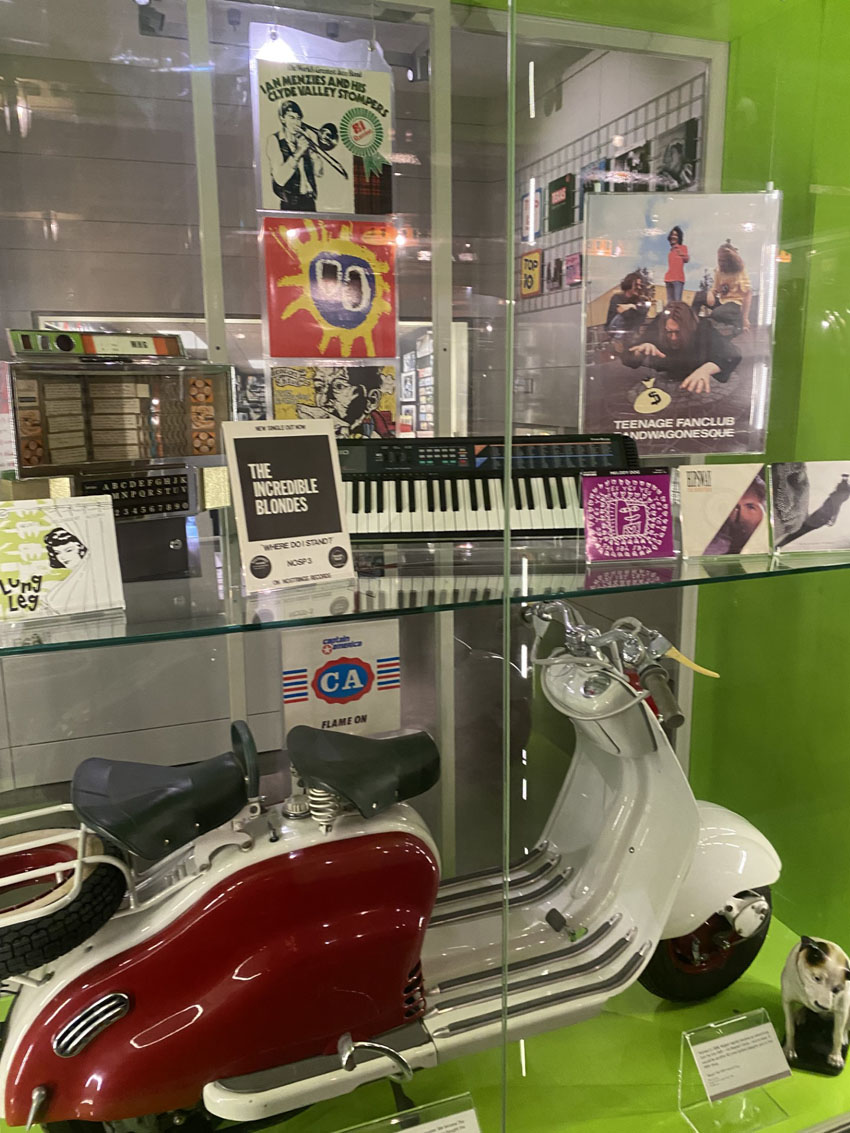 The Carter Family's Sound System in their Travelling Caravan

The only other phonograph I saw in 2023 at the Riverside Museum was this stereo sound system inside the Carter family's travel trailer.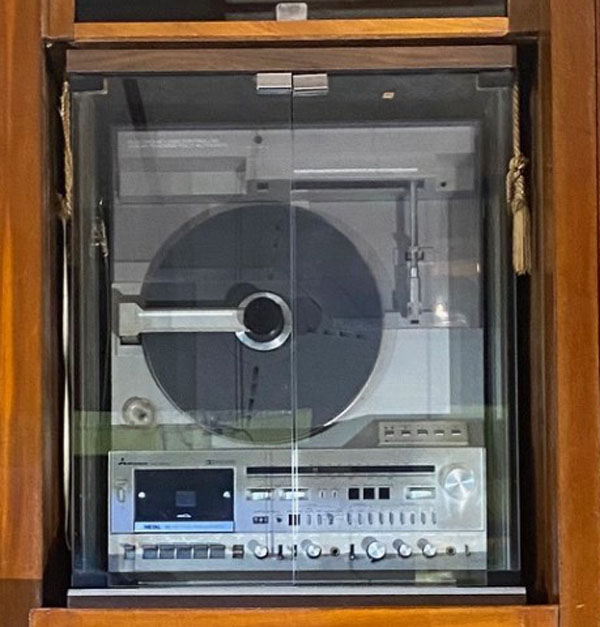 Circa 1990's Phonograph and tape cassette stereo sound system.
Visit Images from Showman's Journey at the Riverside Museum to see more details about this travel van and its restoration for the Riverside Museum Exhibit.

To see photographs from my 2023 visit to Glasgow's 1930's Period Shops re-created at the Riverside Museum visit Phonographia's Shops of Glasgow in the 1930's.