High Fidelity (2000)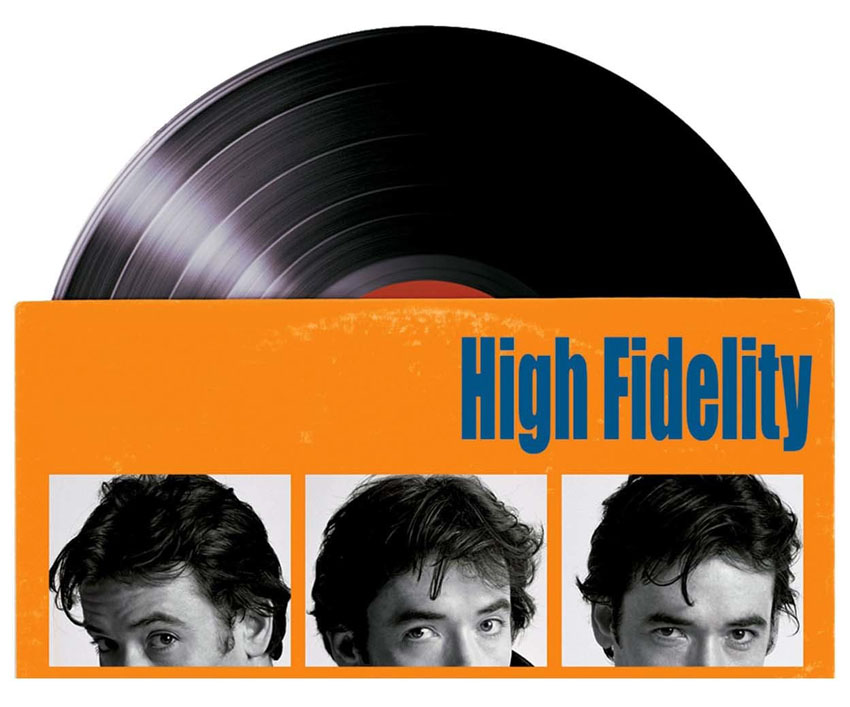 © 2000 Touchstone Pictures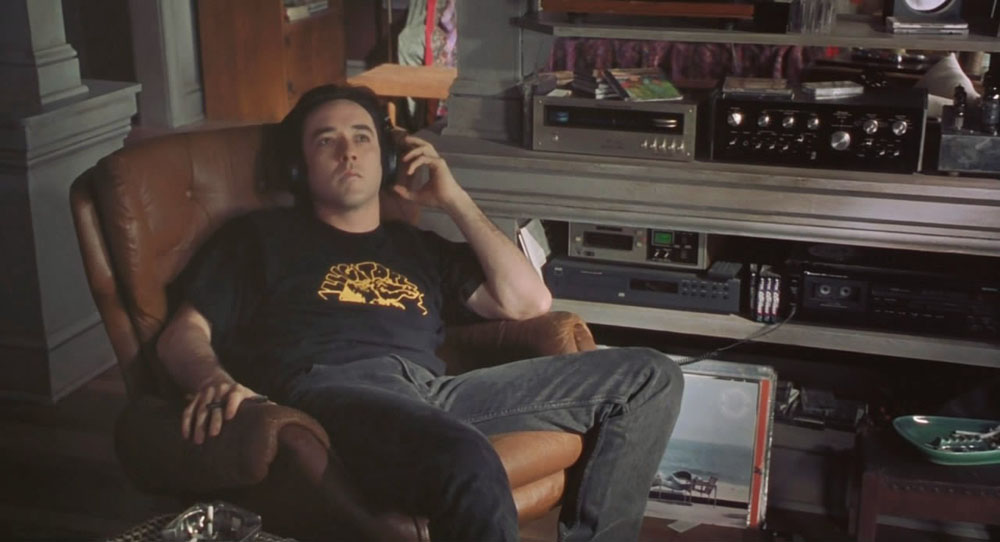 Reviewed by DB
In this 2000 movie classic for vinyl-record lovers, John Cusack plays a record-store owner who, due to another breakup (or as the liner on the DVD describes "his needle skips the love groove when his longtime girlfriend Laura walks out on him"), reexamines his past loves focusing on his top five worst breakups (he loves making top five lists, especially about music).
Initially, he doesn't even want to admit that this last breakup (with Laura) should even be listed in the top five. Cusack decides he must contact each of the top 5 to find out what happened, i.e., why did he get dumped. Much to his surprise he discovers he wasn't always the dumpee and eventually realizes that Laura is the love of his life.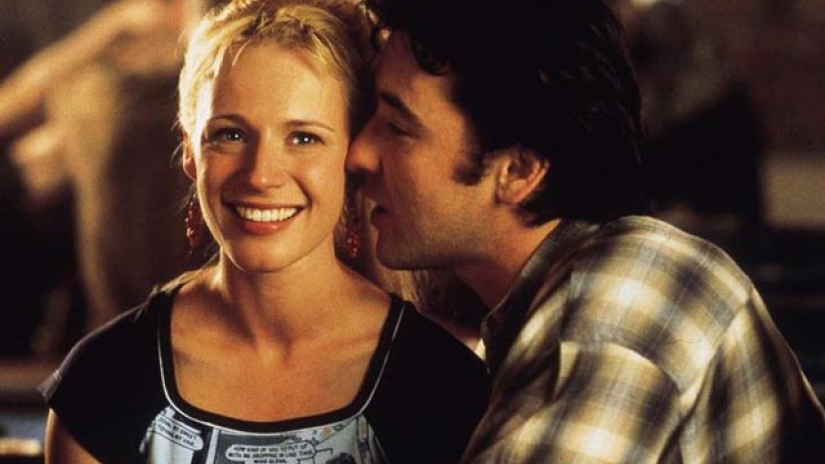 The record store scenes are very funny because of the personalities of the co-workers and their esoteric and snobbish attitude about "their" music. It's a wonderful homage to the local record store, a piece of Americana that played an important cultural role in pop-music. I'm sure there will never be the reverence for the CD that exists for vinyl records. Certainly ordering a CD from Amazon.com or streaming music is a different world than shopping for music in a backstreets Chicago record store.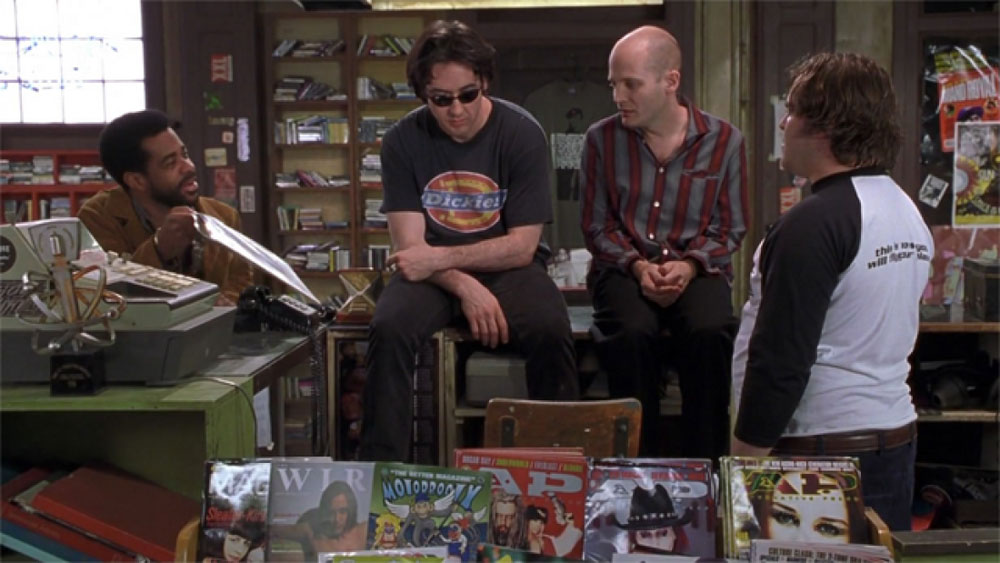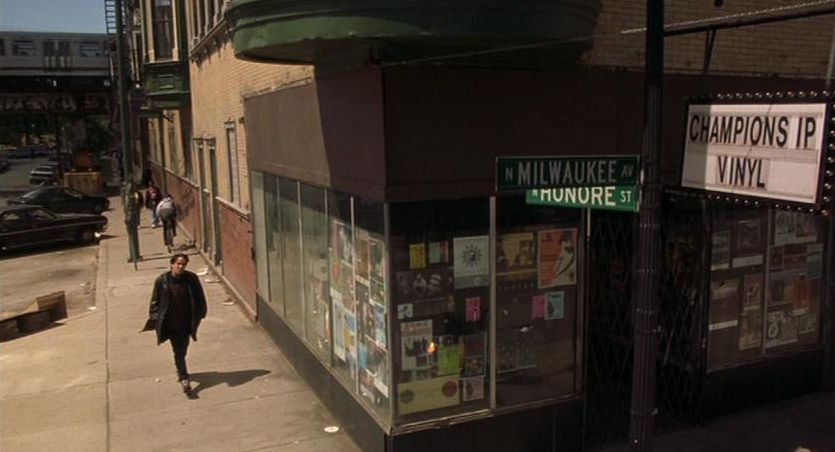 One of my favorite scenes is when Cusack is refiling his personal record collection by sorting the records "autobiographically." It's true that we all have many songs associated with particular memories and connections. But Cusack takes this to a humorous extreme.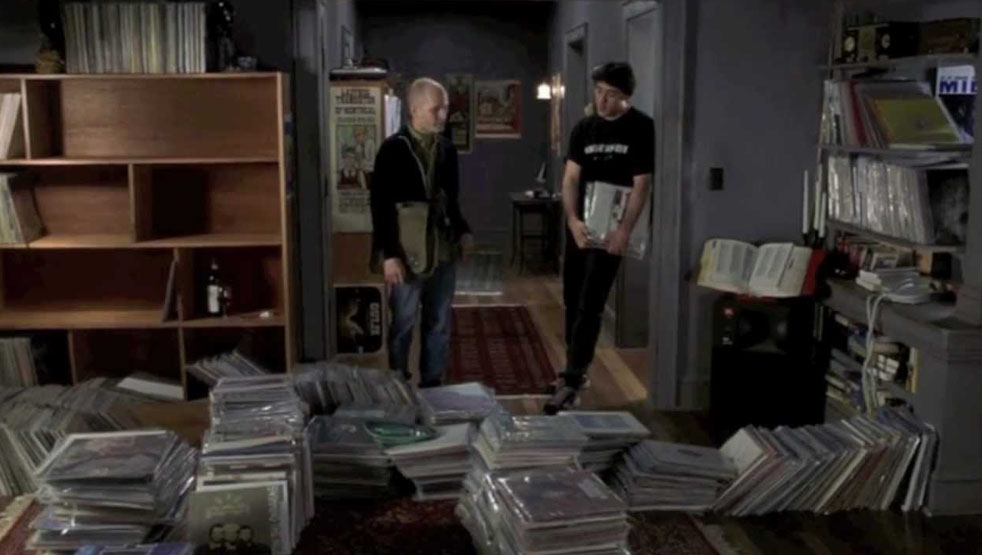 And of course, there is the argument in the record store over what music should be played at a funeral:
Top 5 songs about death: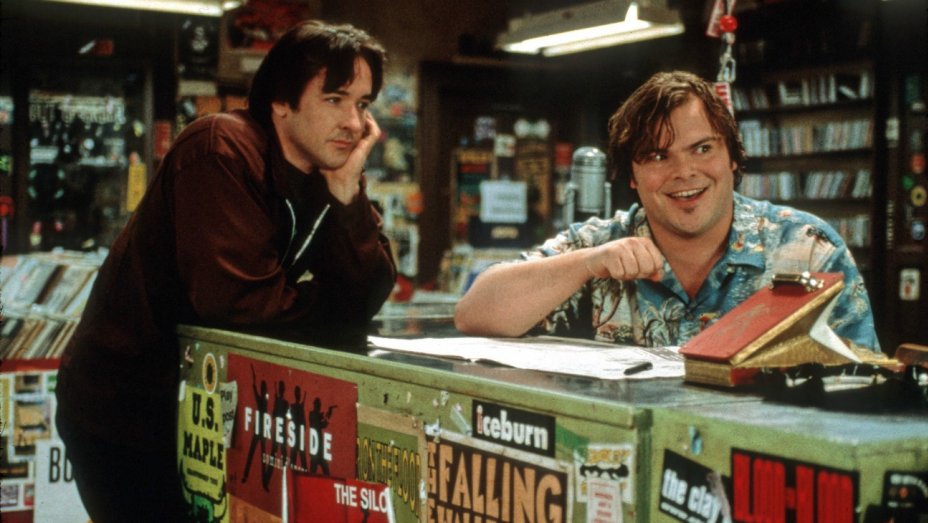 This movie has music, romance, humor and alot of vinyl. What more could a Friend of the Phonograph want?
Rob holding his two favorites: Laura and Record Albums