Memories of Growing Up - Education

By Doug Boilesen 2018

Betty Ann started school at Elba and then Cotesfield, Nebraska for most of her education. Her future husband, Axel Boilesen, also went to school at Cotesfield for all of his education but was a year older.

Betty went to Grand Island High School for her Junior and Senior years instead of Cotesfield High School since her mother thought she would get a better education in a larger school.

Because Cotesfield was such a small school Betty and Axel were mostly in the same class rooms through the years like Grammar Room in 1936.

Cotesfield Grammar Room 1936-1937, Axel Boilesen in top row, third from left. Betty Ann Barr, first row, second from right. The two of them would marry on August 25, 1946.

Betty Ann on left on their farm, June 10, 1929

Betty is holding unknown child

Betty Ann on the front right, Virginia Jensen on far left

Betty Ann May 5, 1938 Grade 7

POEMS by Betty Ann, 1933

ORIGINAL POEMS by Betty Ann Barr, grade 2

Elba Consolidated School, 1933

The Story of Peter Rabbit by Beatrix Potter presented to Betty for Arithmetic achievement, 1933

Grade 4 Report Card, Cotesfield

Three Poems by Betty Ann Barr, 1934

Fotomat 1938

Report card 1939 - Promotion to 9th Grade, Cotesfield

1940-41 10th Grade, Cotesfield

Virgina Jensen amd Betty Ann, August 1940

Junior Class A-F, Grand Island High School 1942 - Betty Barr in middle of second row

Cotesfield 1940

Cotesfield 1940

1941

Cotesfield High School, 1941

Note: These were Cotesfield Junior and Senior Class plays of 1940 and 1941. Betty was a Cotessfield High School Freshman and Sophomore for these performances.

Certificate for Betty Ann Barr as Champion Speller, April 15, 1939

Penmanship Certificate, April 24, 1939
In the May 1943 edition of THE ISLANDER MAGAZINE
Senior Class Pictures Second Row
BARR, BETTY ANN, College Prep.; Pan American Pagent; Library Help, 1; Tri-Y, 2.
Grand Island High School
CLASS COLORS Blue and Silver
CLASS FLOWER Tea Rose
MOTTO "Triumph Through Trial"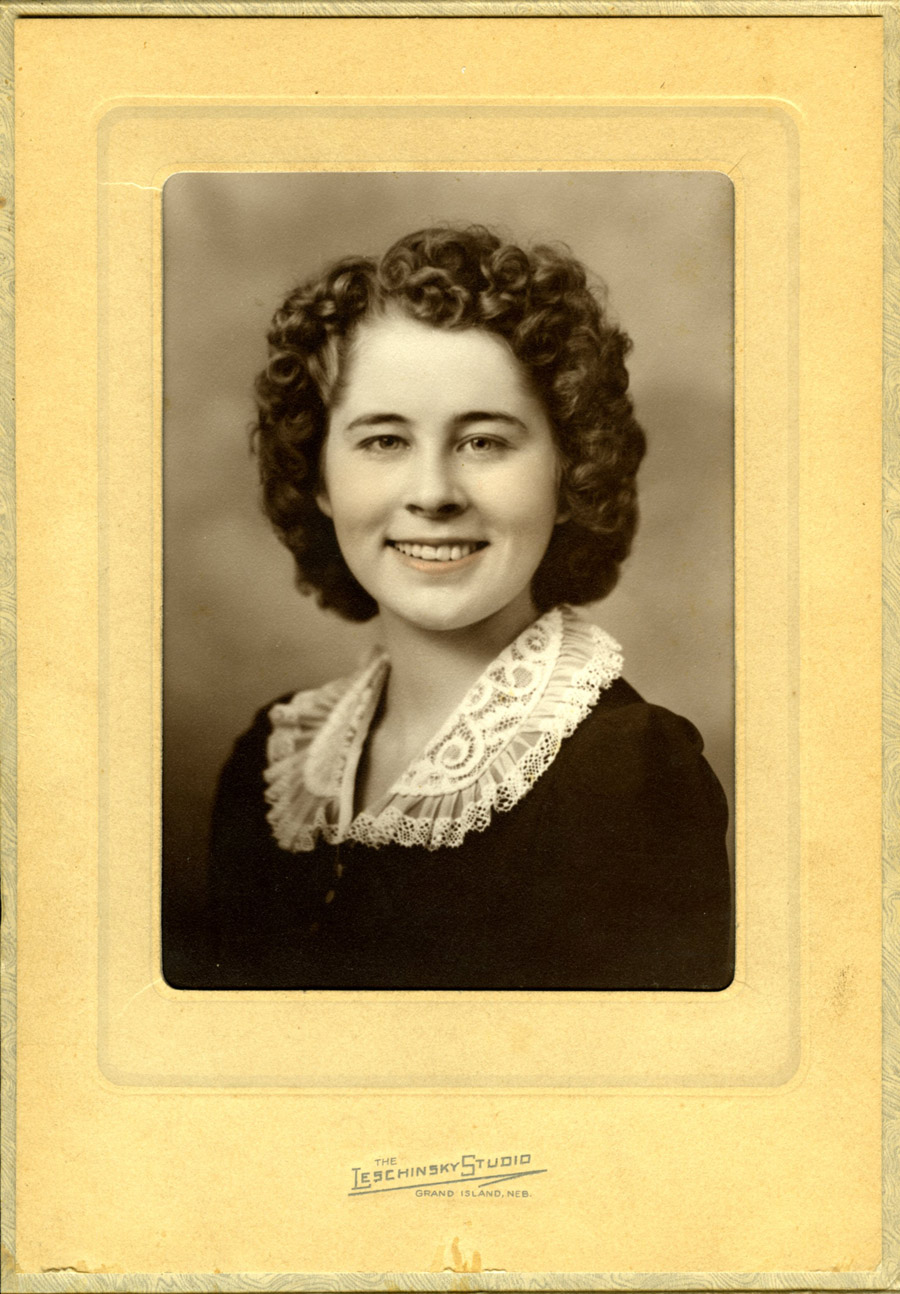 High School Picture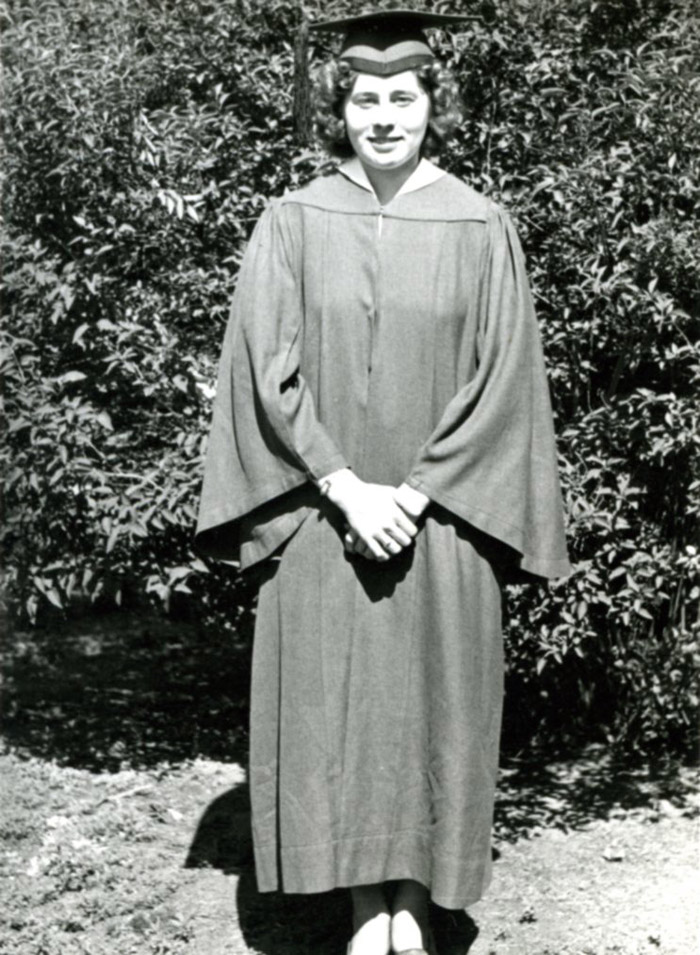 High School Graduation May 1943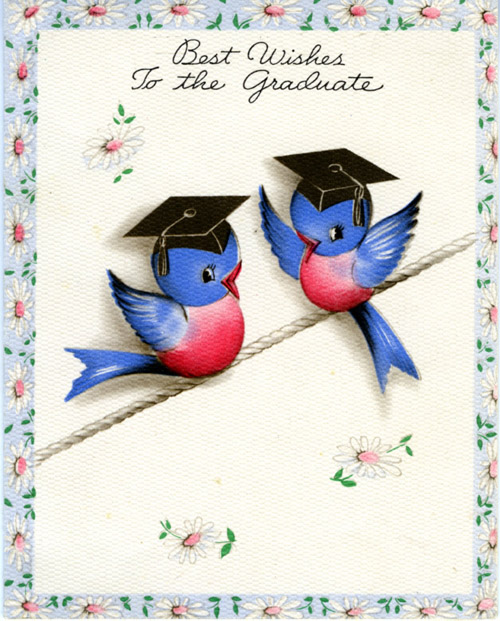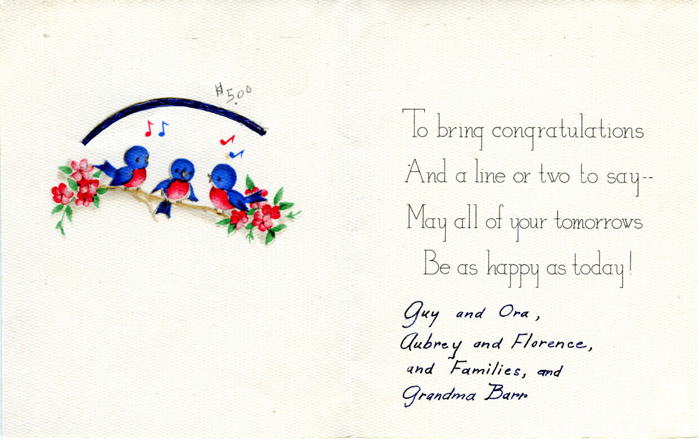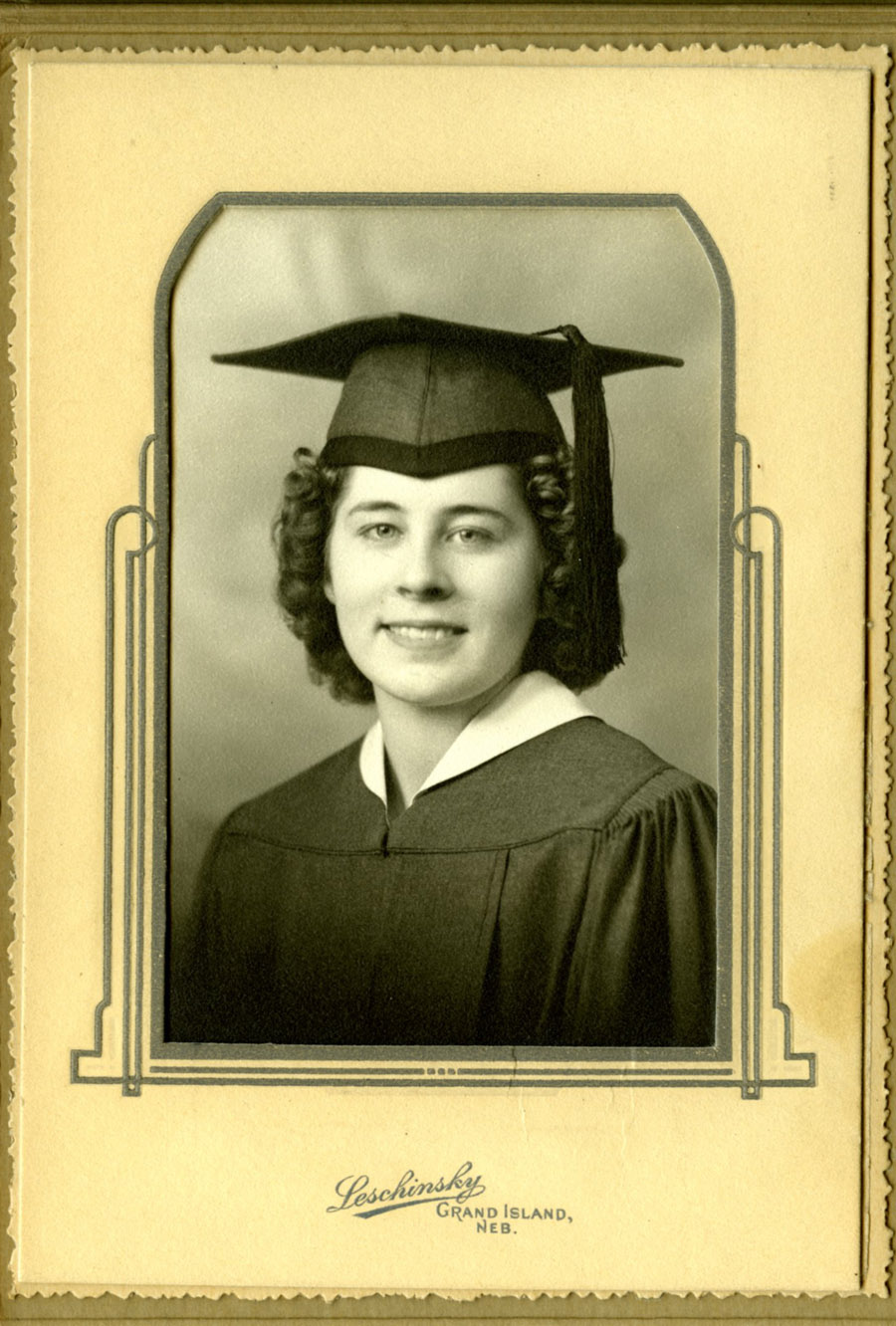 After graduating from Grand Island High School Betty attended the Grand Island Business college.
She was employed at the quartermaster office at the Army airfield.
She attended classes at the University of Nebraska Lincoln before getting married in August 1946.