Marjorie Ann Erickson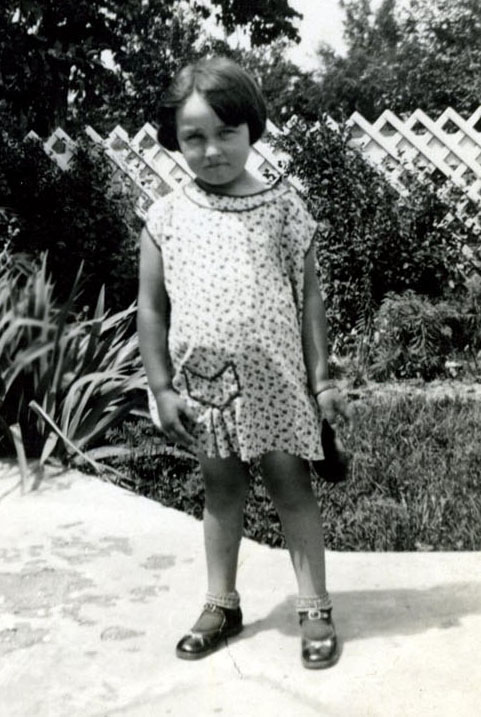 Daughter of Fay and Andus Erickson
Marjorie Ann Erickson August 23, 1927 - September 30, 1935
By Doug Boilesen 2018
Fay Vogt married Andrew Erickson on June 28, 1922 at Elba, Nebraska. The couple farmed near Elba and later in the Wolbach, Scotia and Cotesfield areas until moving into Elba in 1966. They had one daughter, Marjorie Ann, who died when she was 8 years and 28 days after "an illness of the heart of six weeks duration."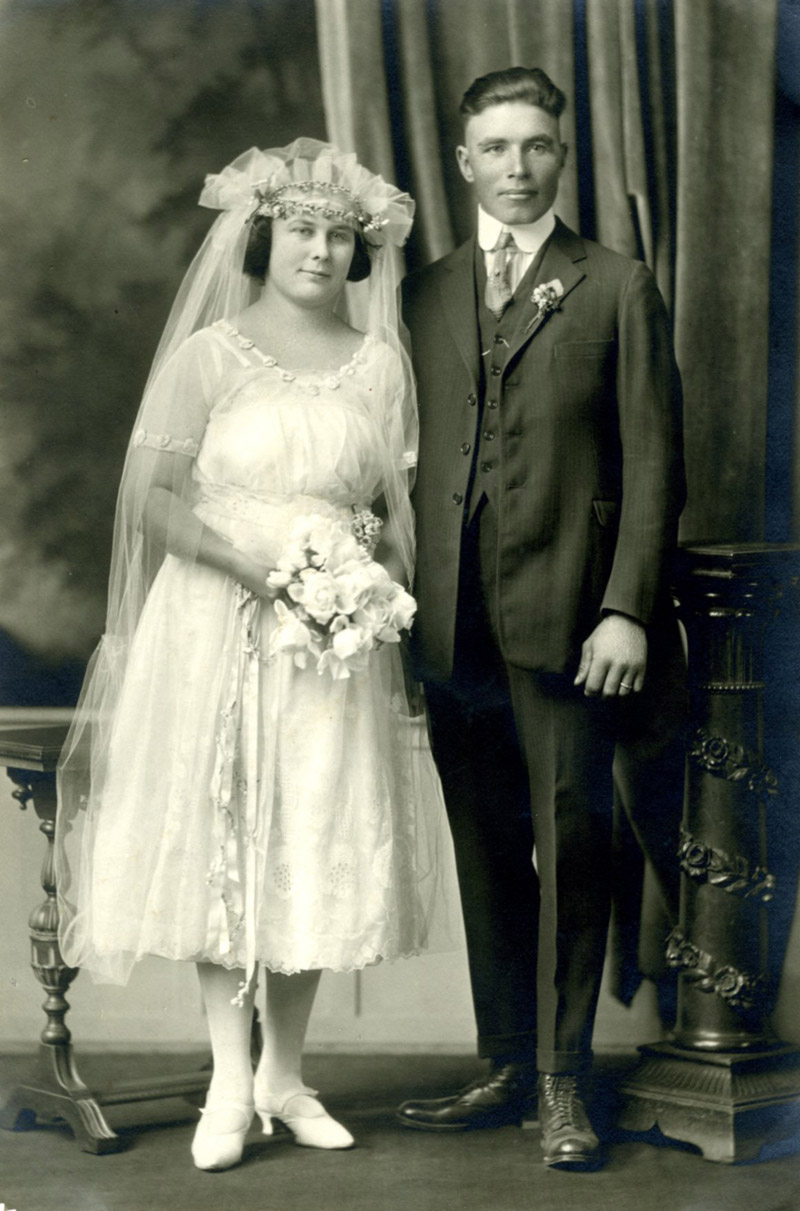 Fay and Andrew 'Andus' Erickson were married on June 28, 1922.
Marjorie Ann passed away on September 20, 1935 and it was a devastating loss.
I knew few details about Marjorie Ann when I was growing up. I remember when I was eight or nine and we were visiting my aunt and uncle on their farm and I went up to their 'attic' and saw an old cast iron small bed/crib. I came downstairs and asked whose bed it was. The response from my aunt, or lack thereof, made me think that I had asked something that I shouldn't have. This would have been approximately 25 years after Marjorie's death but it was apparent that Marjorie was not a subject for discussion.
Eighty-five years after Marjorie's death I discovered a book that my mom had inherited from her sister Fay titled Treasured Memories. It was a book that had been given by the Keating Funeral Home in 1935 as a "memorial in the hope that it may cause cherished memories to linger through the years." Inside it had a pocket containing some photographs and ephemera related to Marjorie.
Prior to finding Treasured Memories I only knew of two pictures of Marjorie Ann.
The following add the new-found photos to her memory and are an opportunity to "speak the name" of Marjorie Ann Ericksen. She was loved by my mother, by her schoolmates and friends and relatives, and, of course, was the world to my Aunt and Uncle.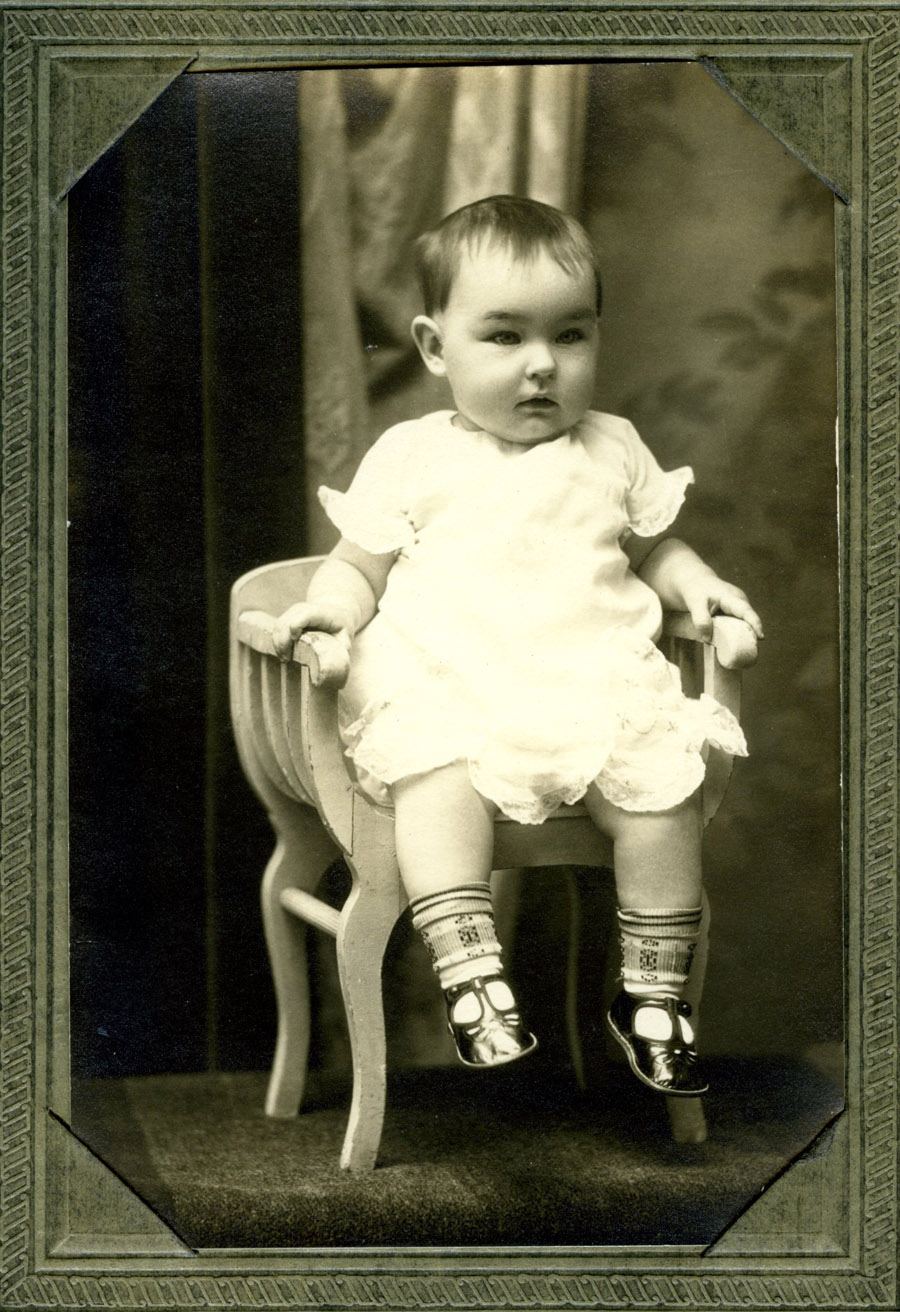 Marjorie Ann circa early 1928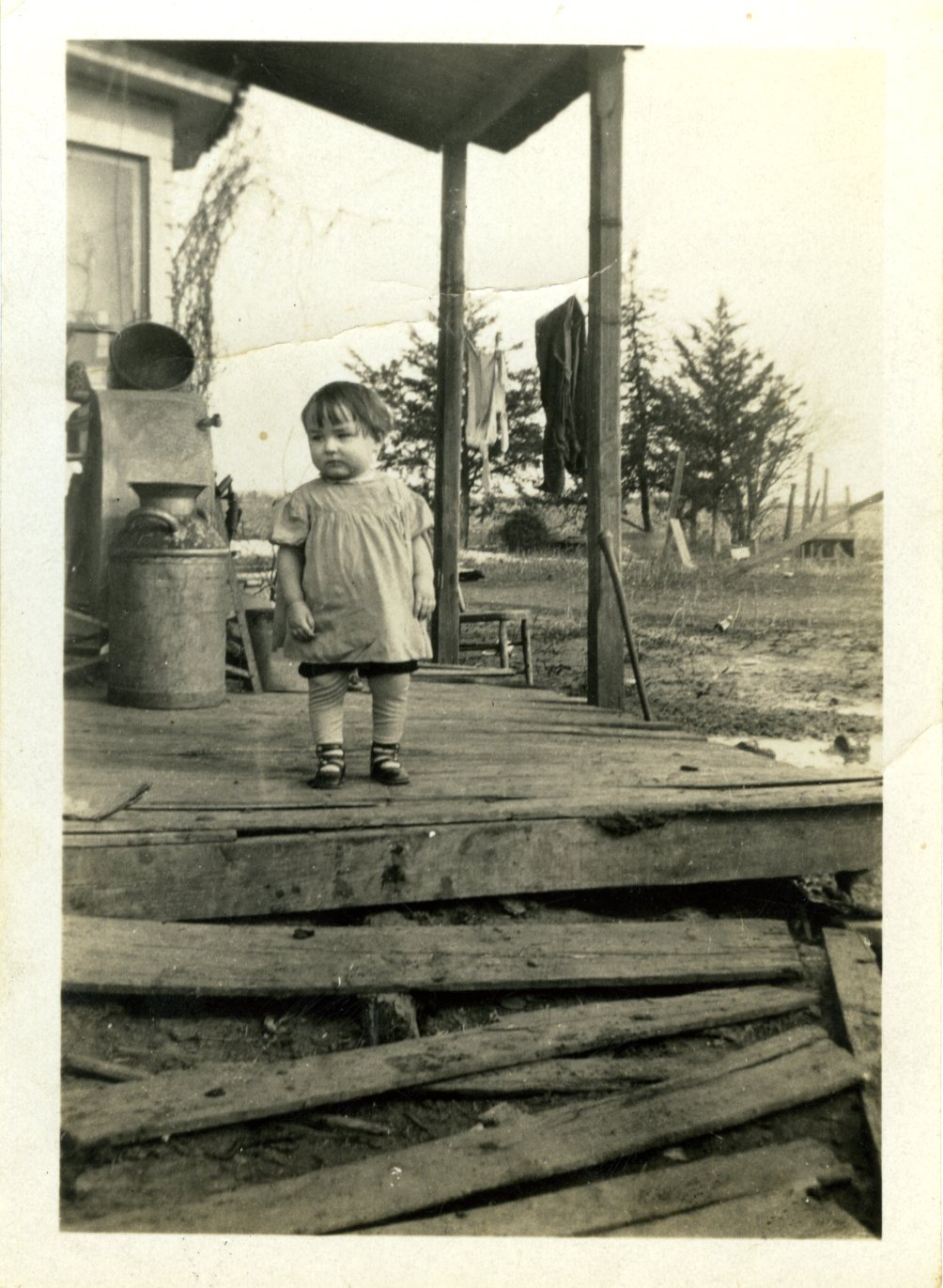 Marjorie Ann early 1929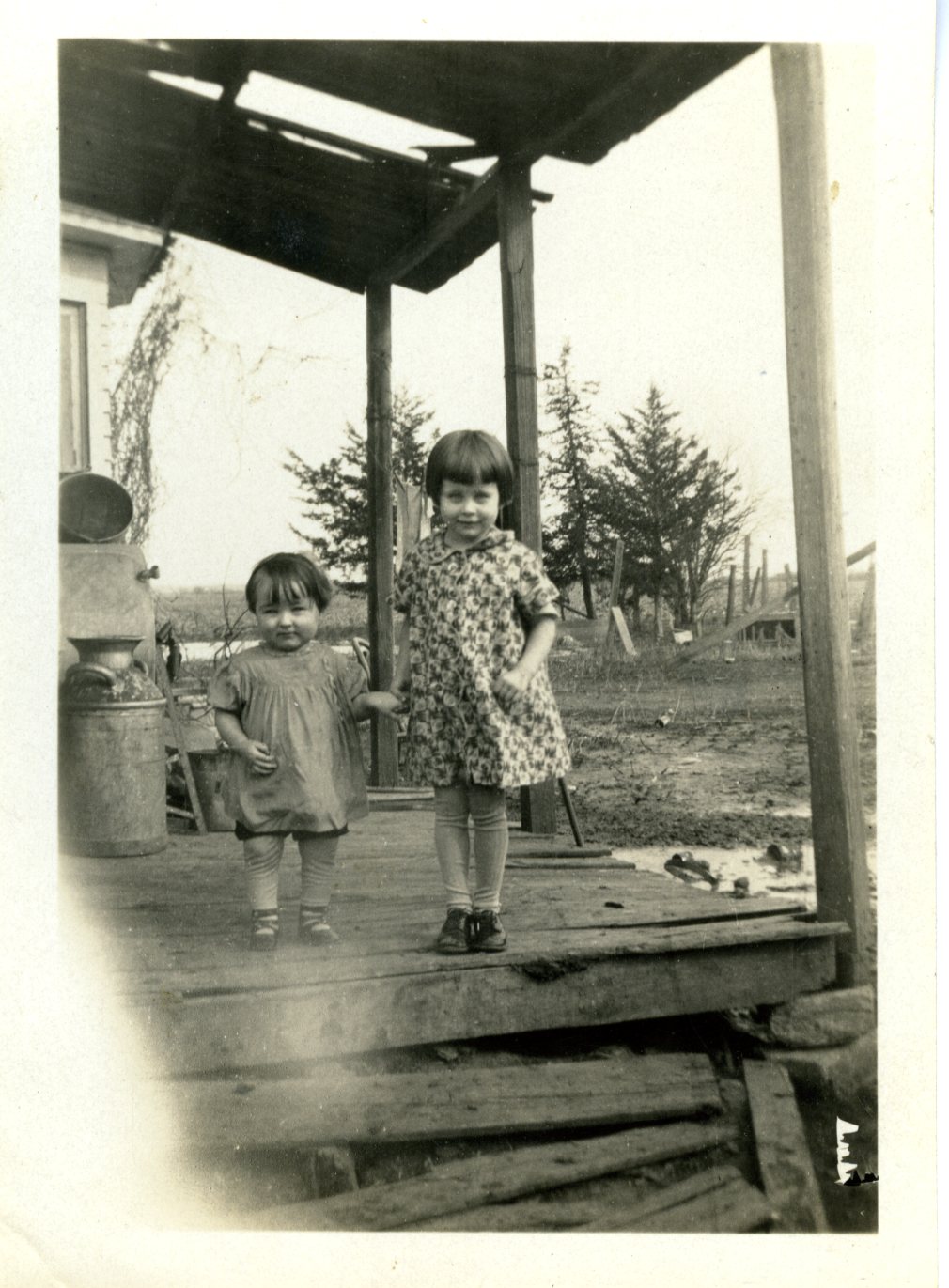 Betty Ann (on right) c. 1929 holding the hand of her young niece Marjorie Ann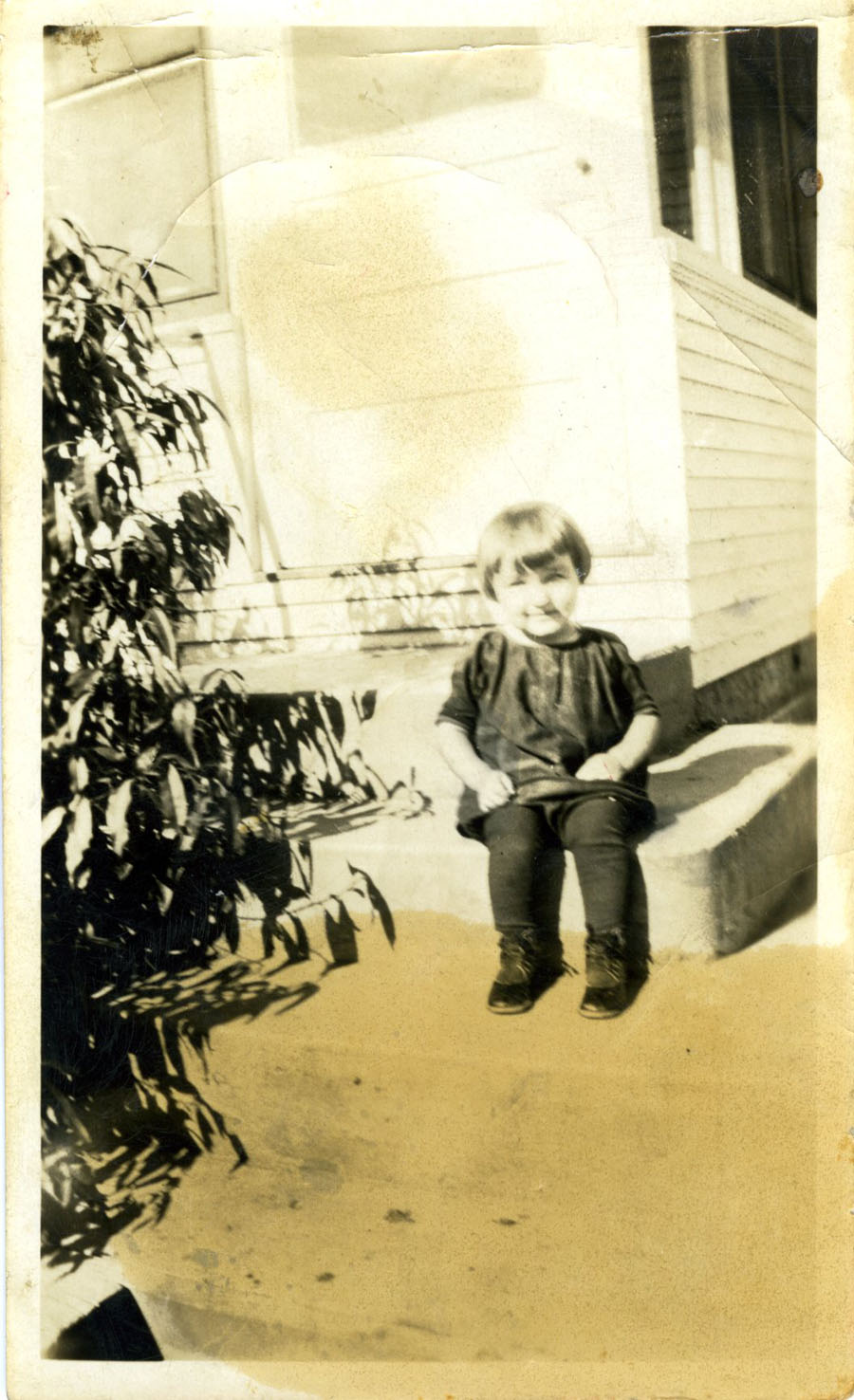 Marjorie Ann c.1930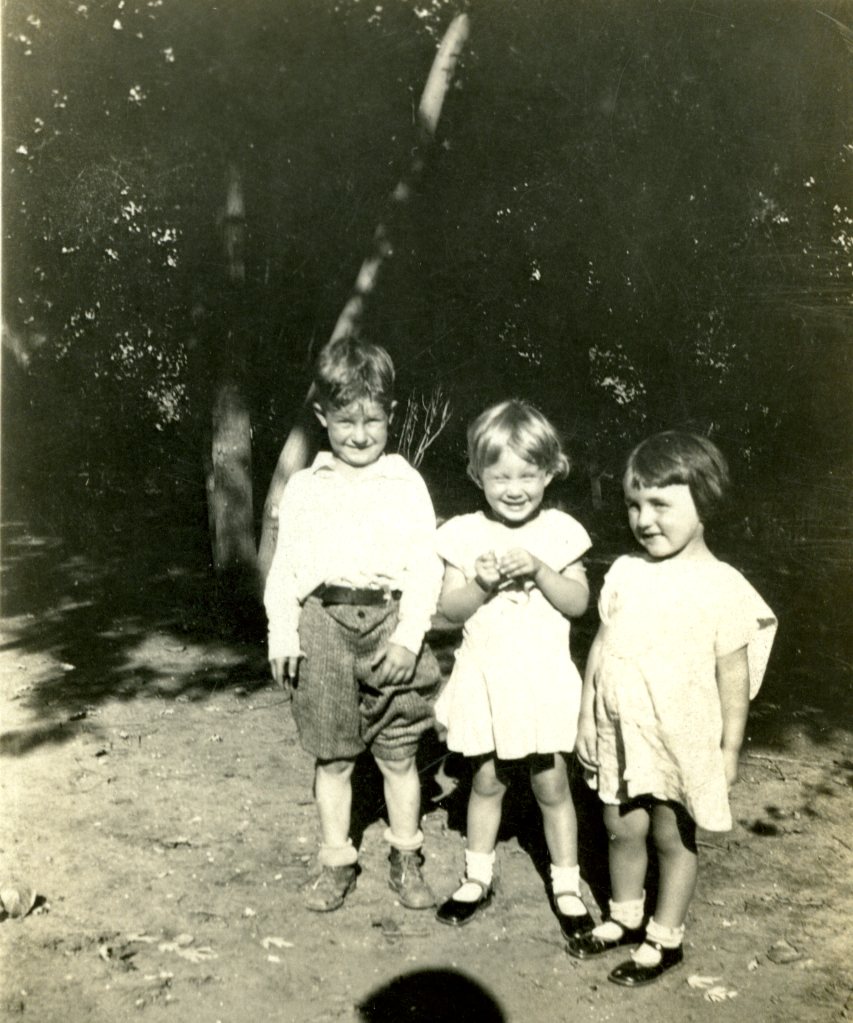 Marjorie Ann c.1931 (far right)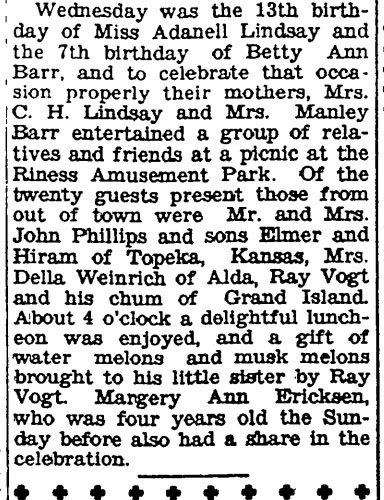 Marjorie Ann's 4th Birthday and Betty Ann's 7th Birthday Celebrations were noted in the St. Paul Phonograph newspaper, September 2, 1931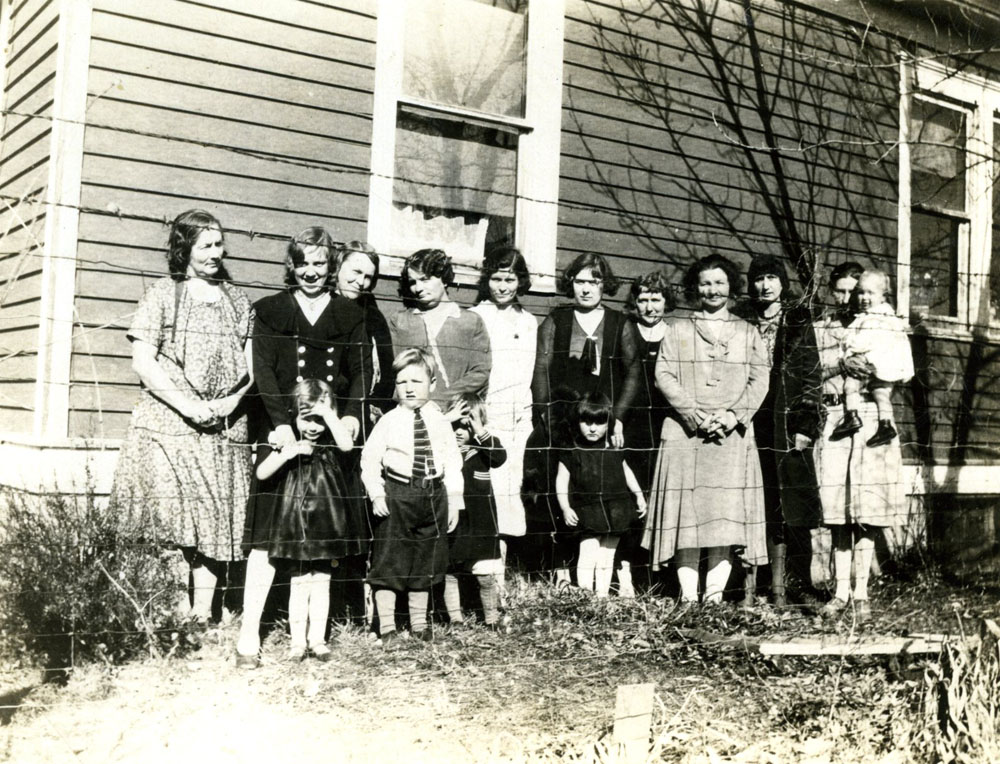 Anna Barr far left, Fay in middle with left hand on Marjorie Ann, school near St. Paul, NE, c. 1932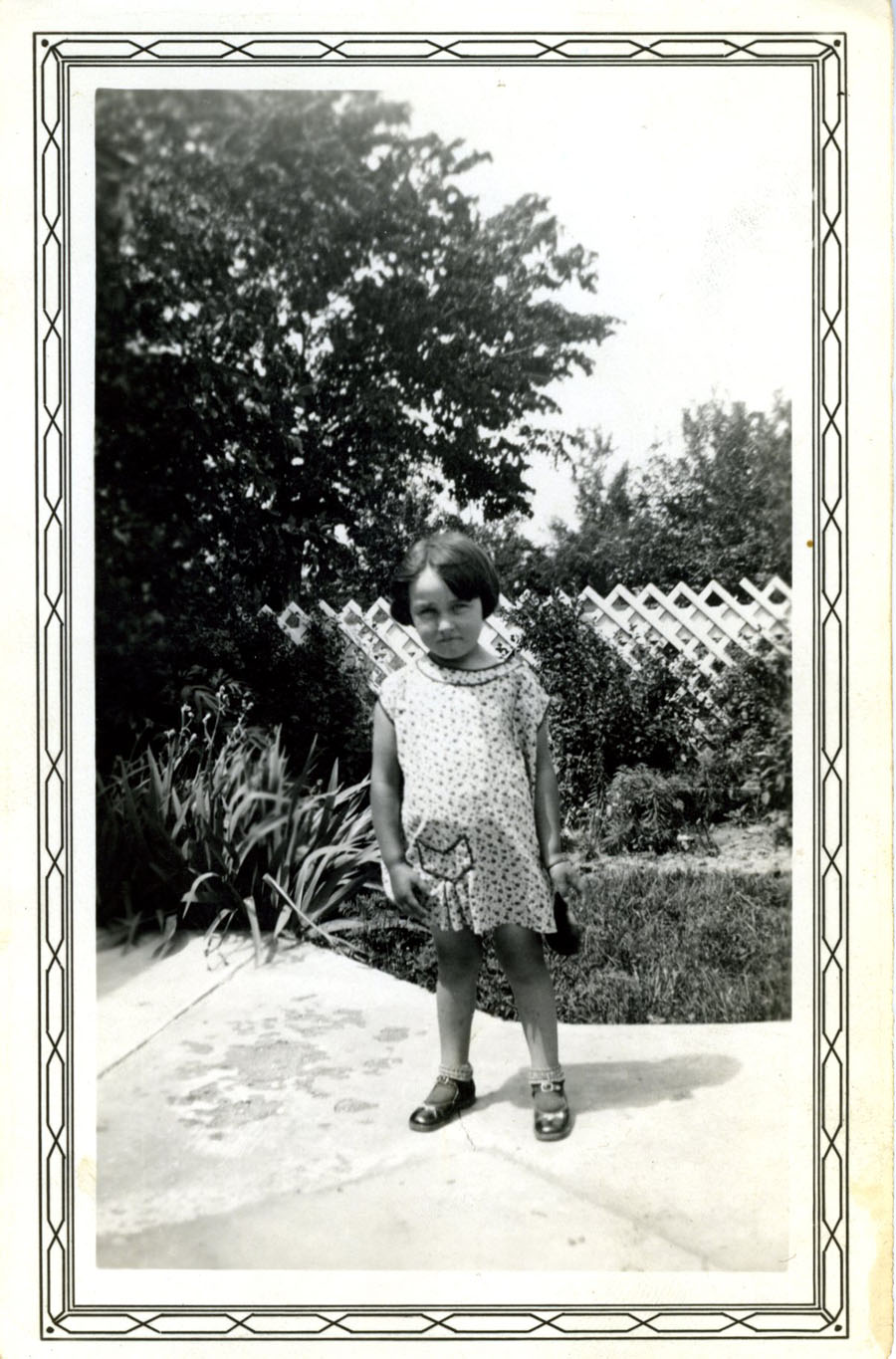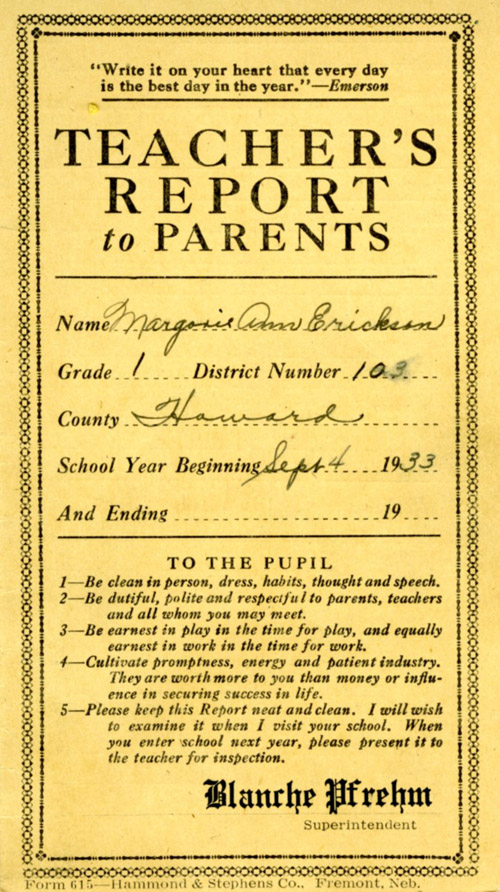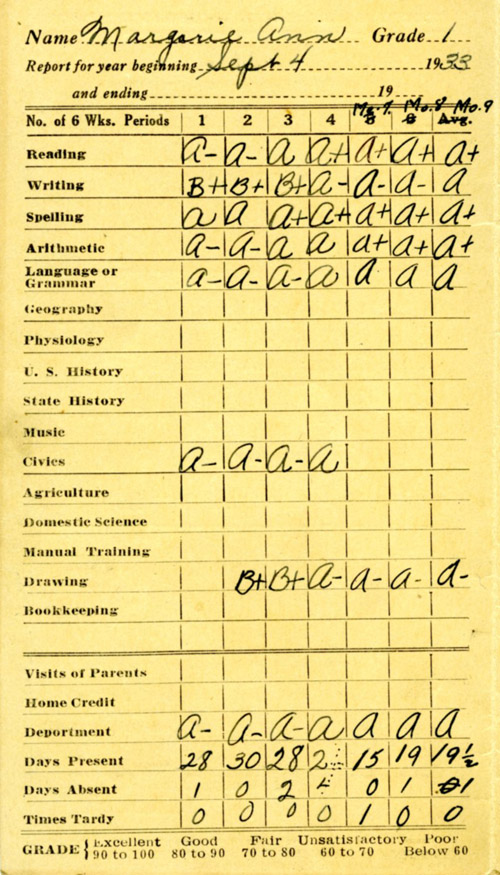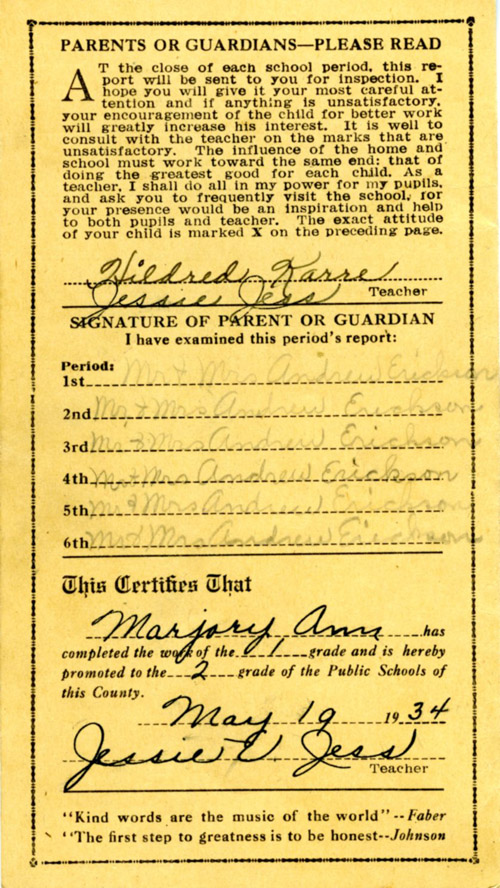 Marjorie Ann 1933-34 School Year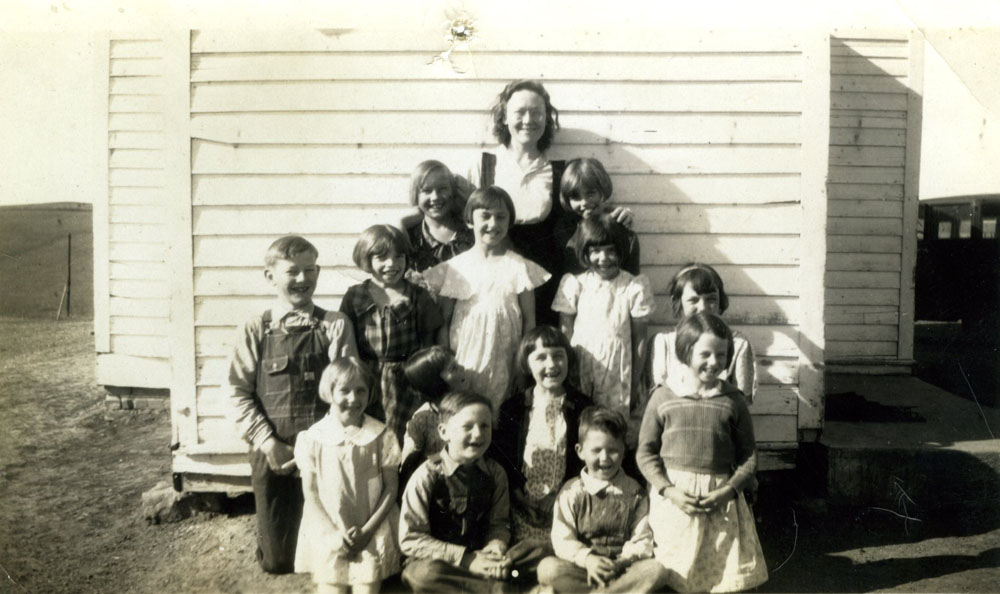 Marjorie Ann at Howard County School c.1934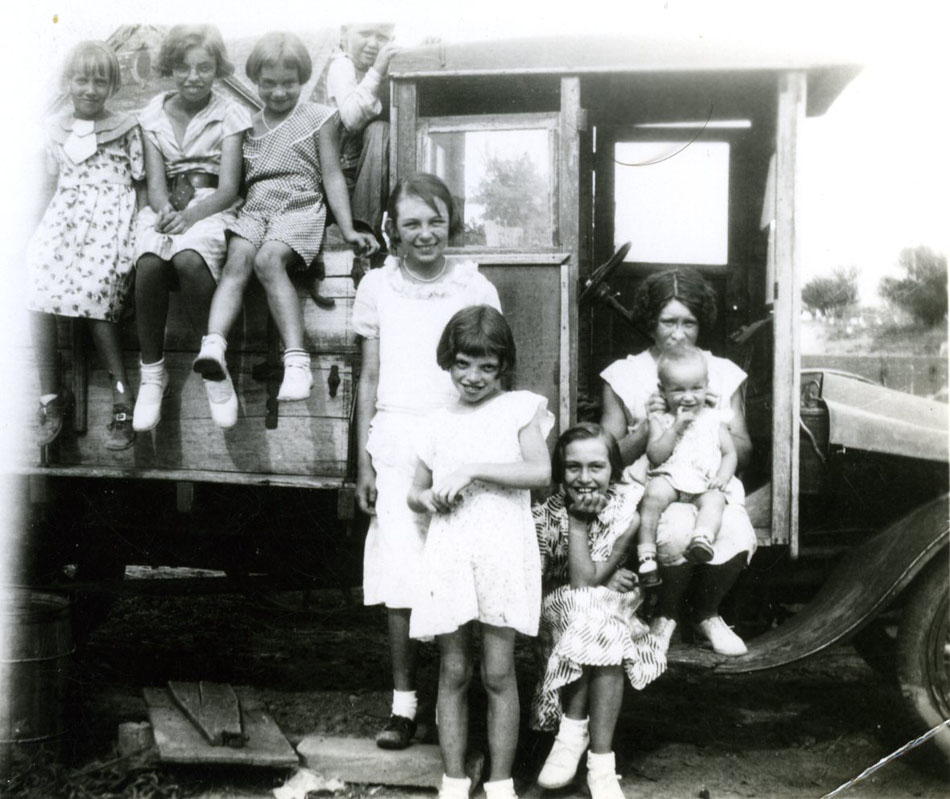 Marjorie Ann c.1934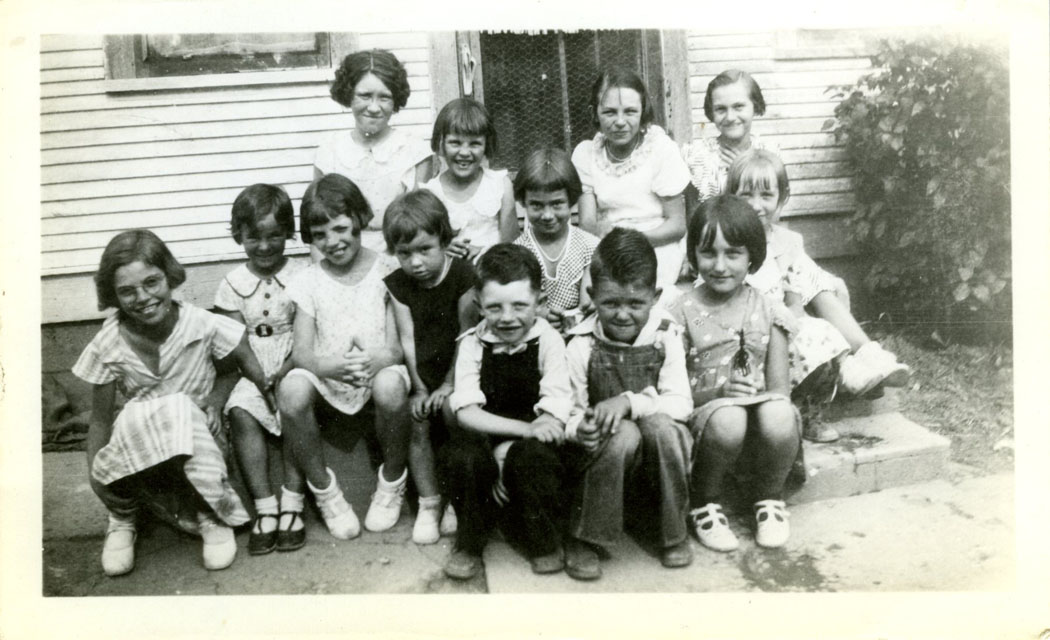 Written on back "Marjorie Ann 1935 from Miss Jess" (front row, far right)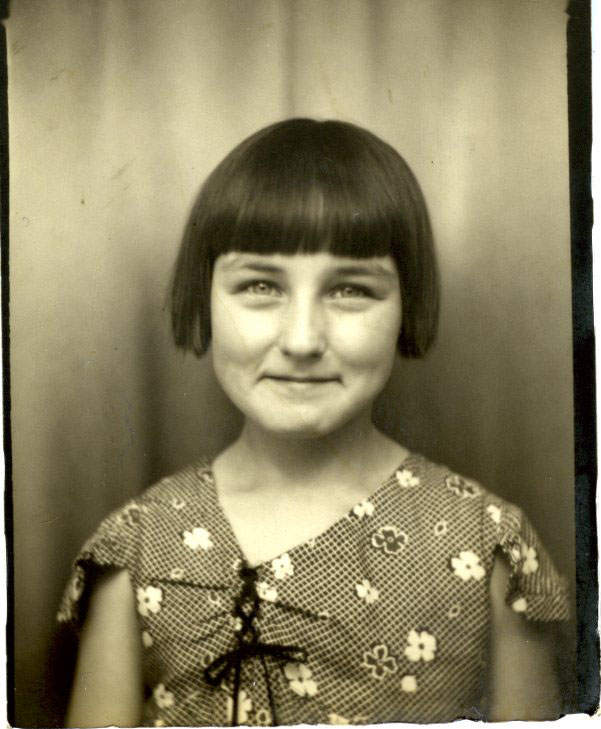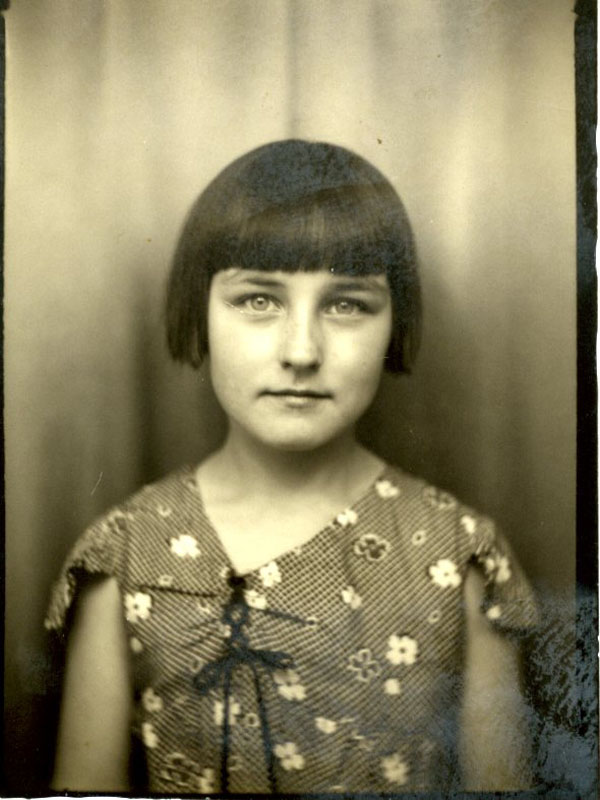 Fotomat photos inside "Treasured Memories" - Marjorie Ann 1935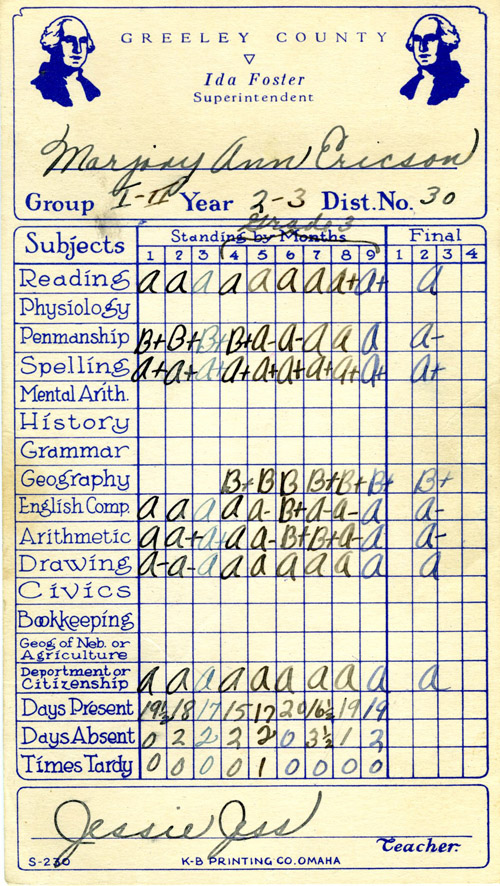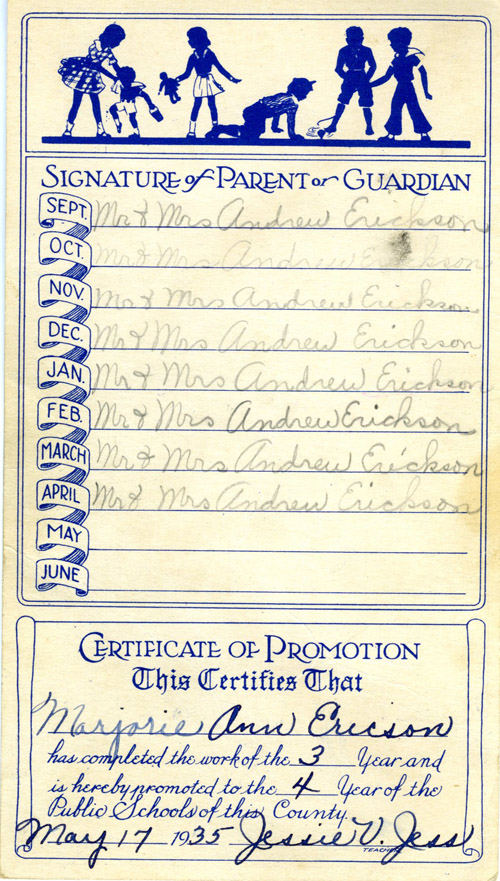 Marjorie Ann's final report card
Valentine's Day cards probably given to Marjorie Ann in 1934 and 1935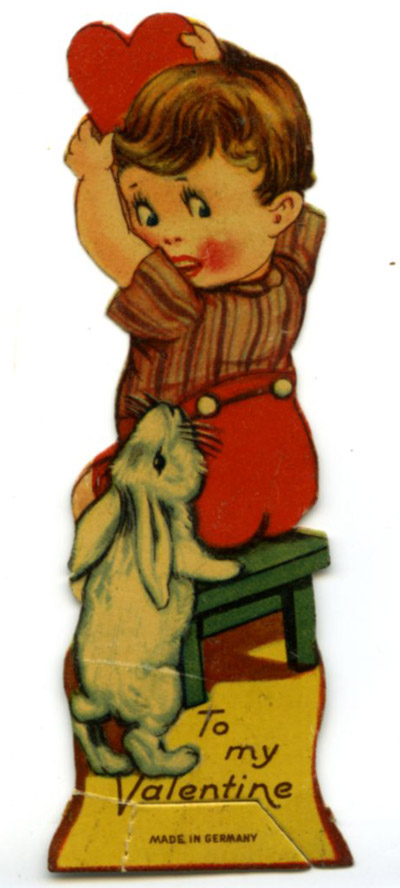 Valentine card to Marjorie from Betty (probably from her cousin Betty Barr)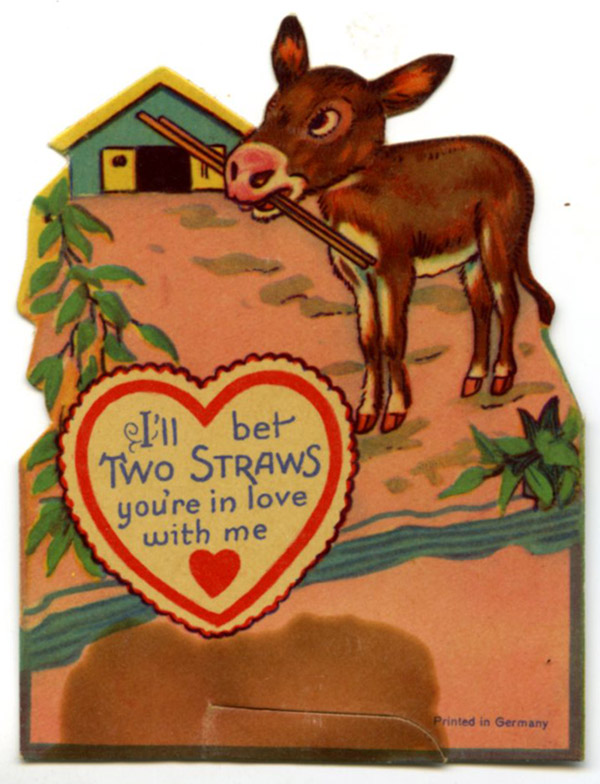 To Marjorie Ann from Elaine (Elaine Yost was a flower girl at Marjorie's funeral)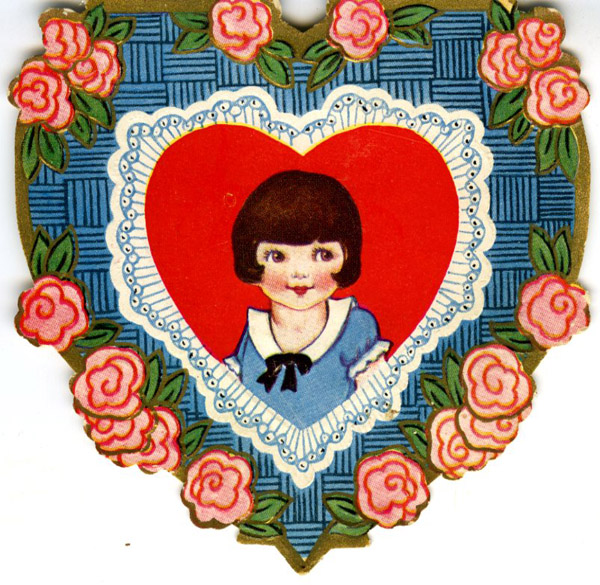 Marjorie from Charles S.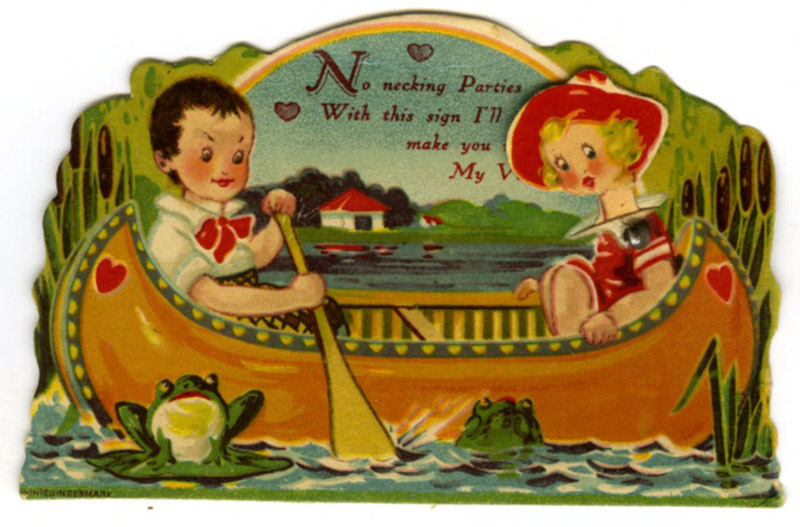 To Marjorie Ann from Dorothy Jean (Dorothy Jean Vogt was her cousin)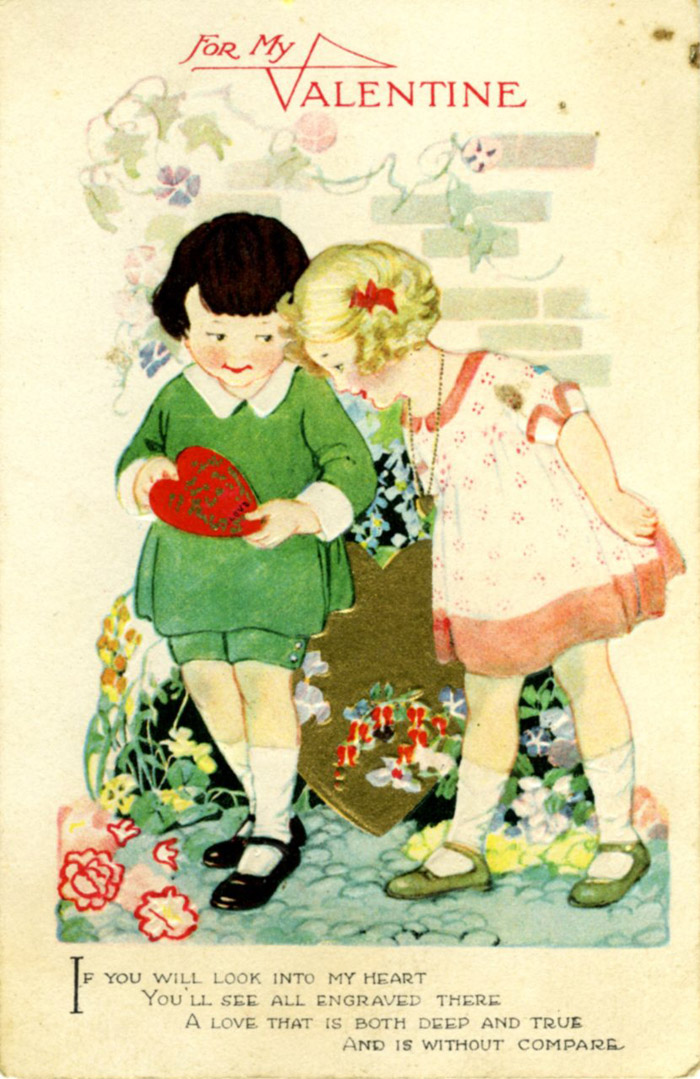 Valentine Postcard - Marjorie Ann from Marvel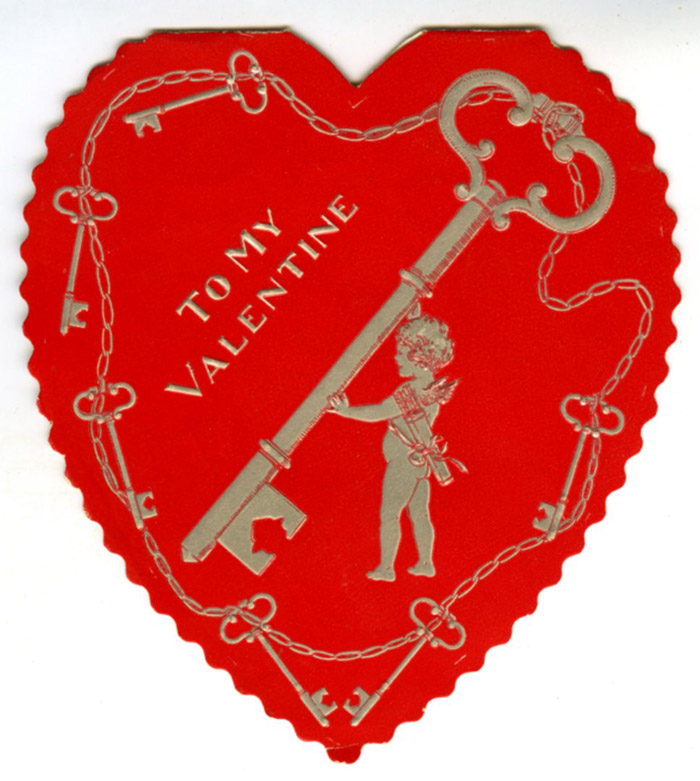 To Marjorie Anne From Therese and Jeanet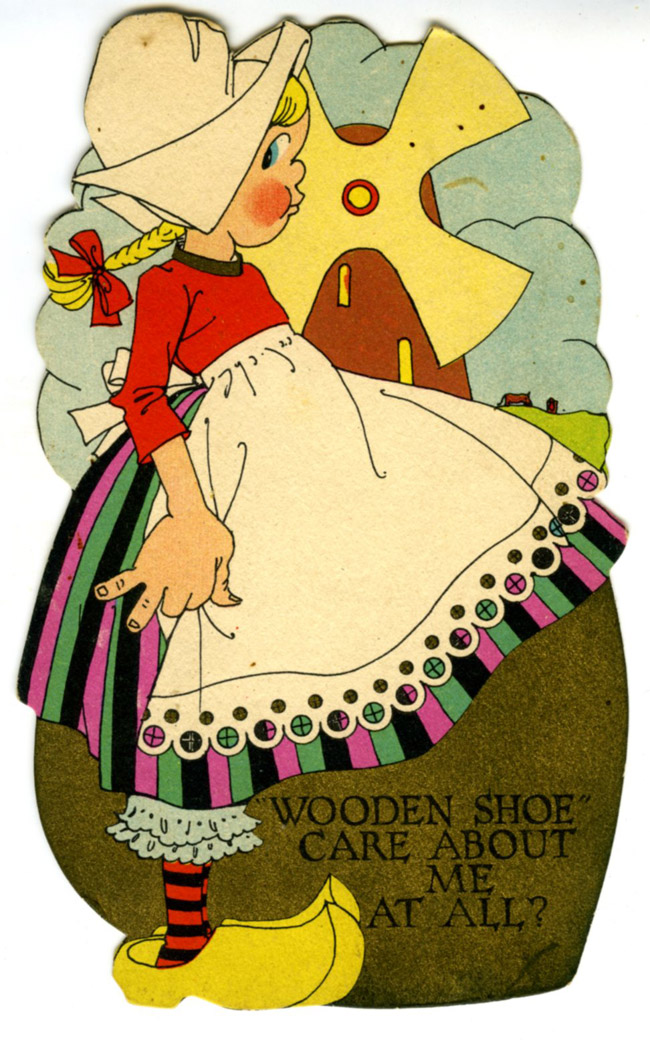 To Marjorie Ann from Francis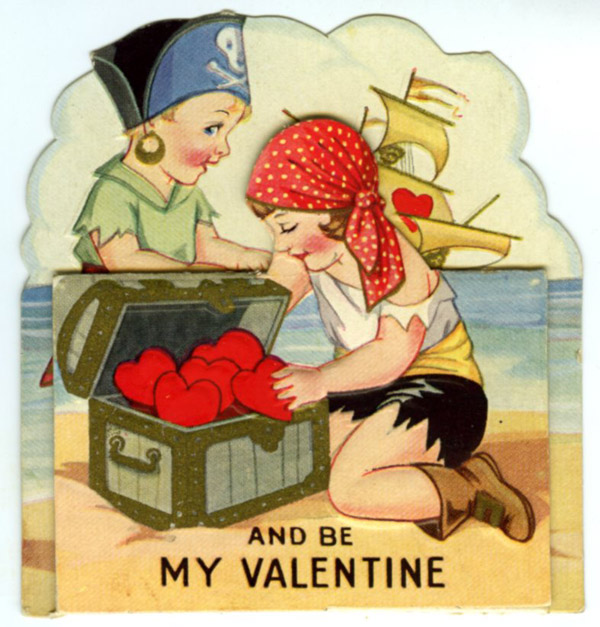 To Marjorie Ann from Ralph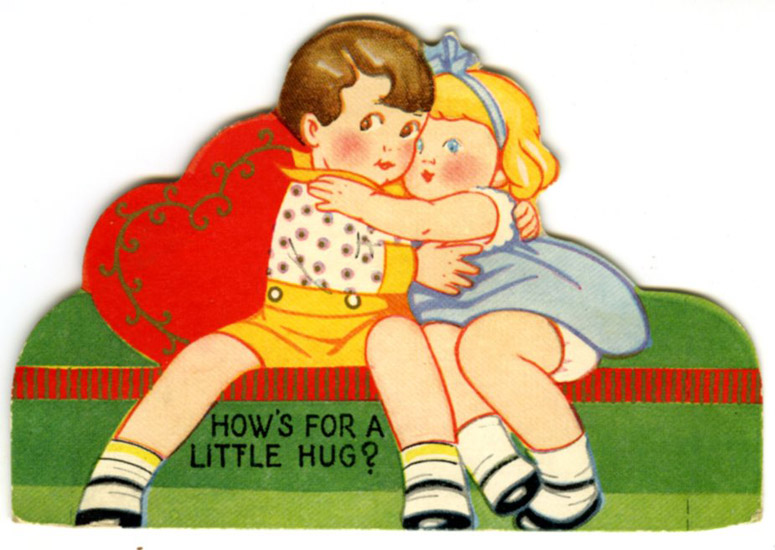 To Marjorie Ann from Dorothy Jean (Dorothy Jean Vogt was her cousin)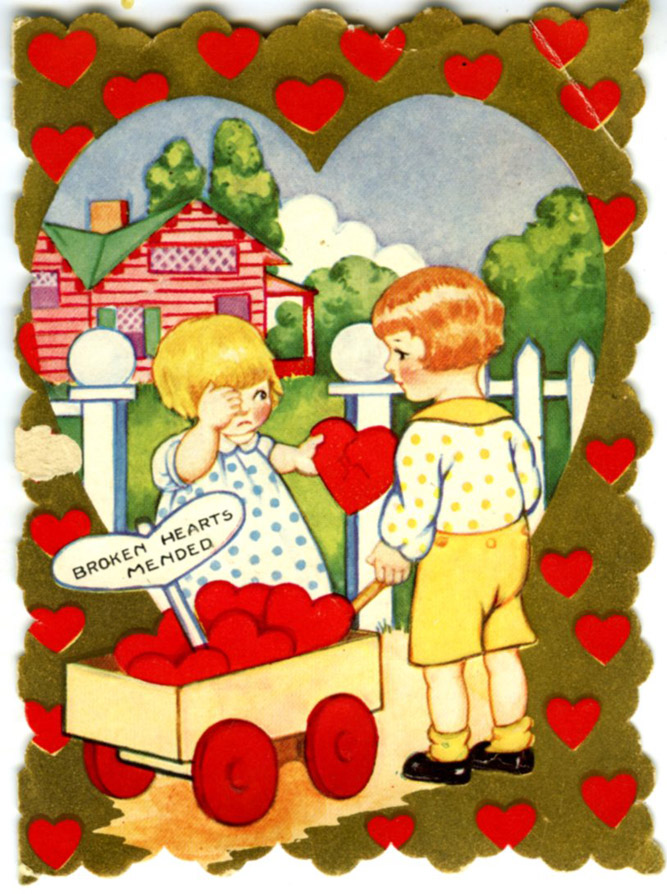 To Marjorie Ann from Lois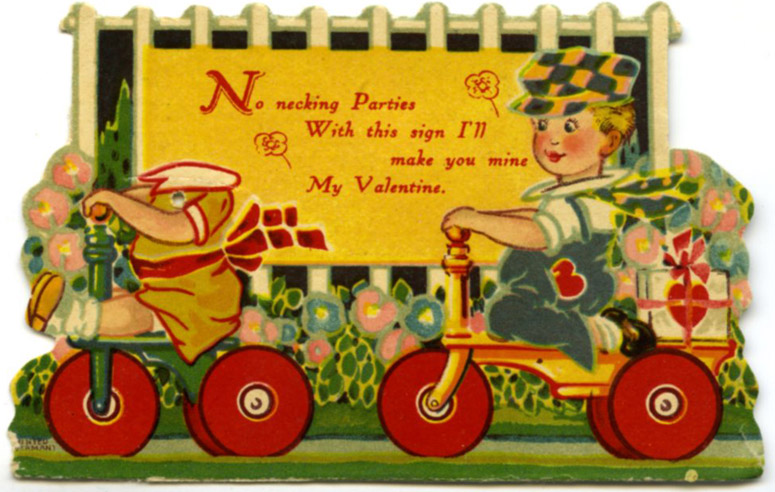 To Marjory Ann Ericksen From Harriett (Harriett Jacobsen was a flower girl at Marjorie's funeral)
To Marjorie Ann from Verna Jean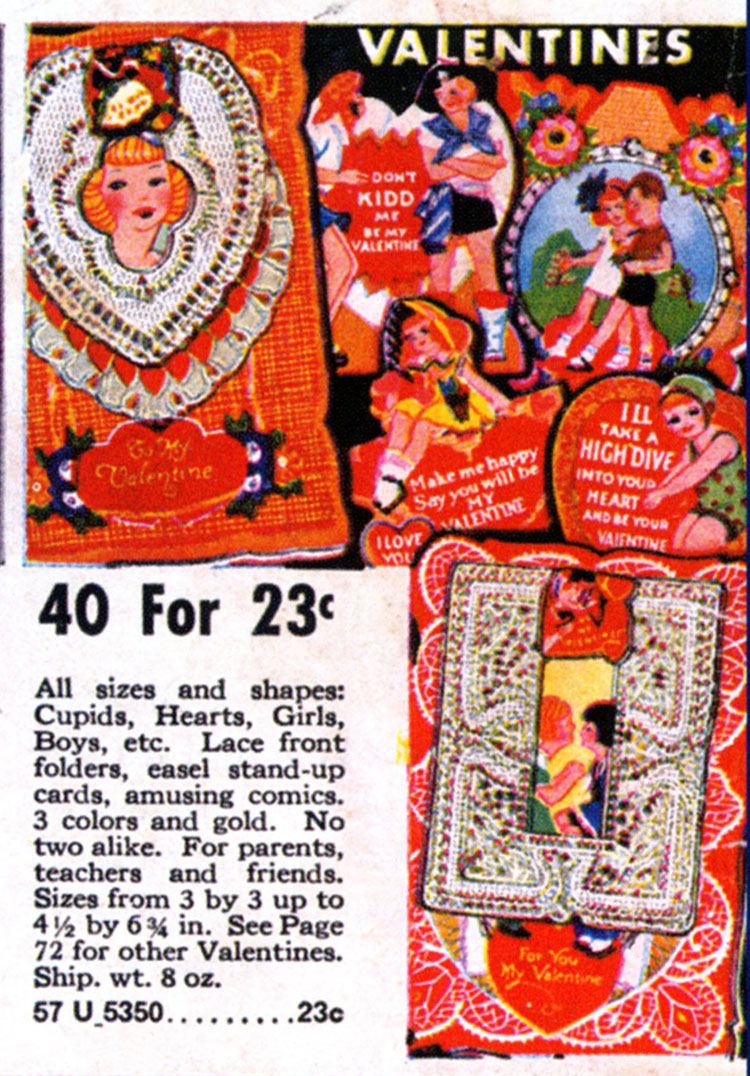 1935 Montgomery Ward Catalog
To Marjorie Ann from Jerome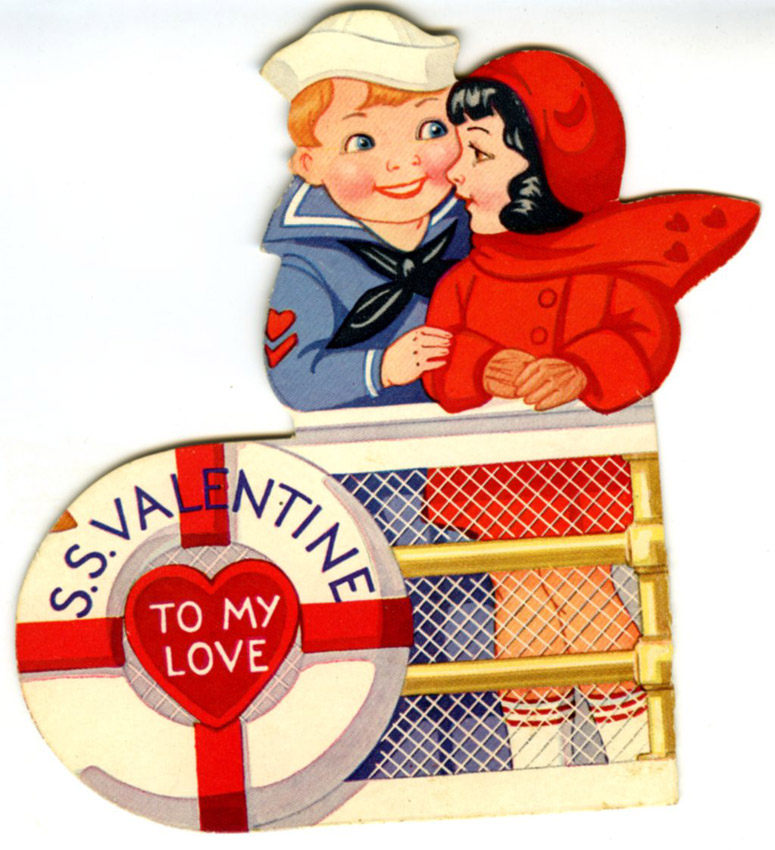 To Marjorie Ann from Irene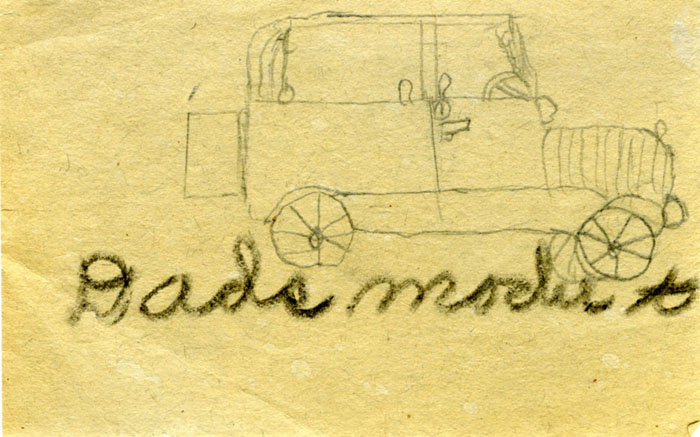 This 4" x 2.5" drawing was probably made by Marjorie Ann (found inside "Treasured Memories" pocket)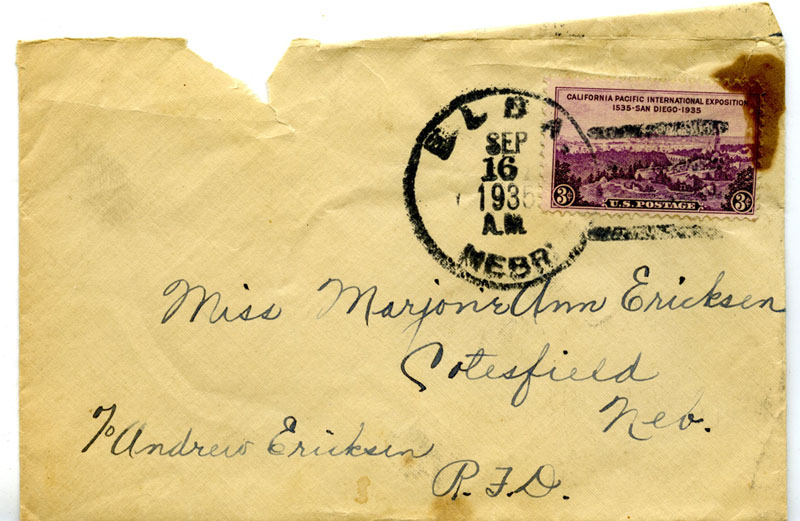 Marjorie Ann's Aunt Ivy sent Marjorie a letter on Monday September 16, 1935 starting with "I wonder if you won't be surprised when you get a letter today with the mail man."
It is a poignant letter since Marjorie had been ill for several weeks but on that very Monday a Nurse had been obtained for Marjorie as her condition had worsened. I'm sure my Aunt Fay read this letter to Marjorie Ann and it was one of the letters that Fay would keep in her "Treasured Memories" book. Here is the transcript and the original letter:
Monday.
Dear Marjorie Ann:
I wonder if you won't be surprised when you get a letter today with the mail man.
Larry Dean & I can't come see you just yet so we'll have to talk to you on paper, how's that? Now if we just had a fairy telephone maybe we could talk that way woudn't that be fun?
Were you a little closer I might could tell you a story if I could find one you don't know. I'm afraid that would be hard to do as I know you know a lot of them. You are just a real smart little girl in school and who wouldn't want to own a nice little girl like you? Could I come steal you so Larry had some one to play with. He gets into so much mischief, it almost wears his mama out, finding where he is at.
Last Thurs. I hunted so long for him. I thought he must have fallen in the creek but didn't know how he could get there but I found him he had crawled thru' a hole in the fence & was going near the creek. -- his face was scratched and dirty as a little pig.
I didn't spank him but he was a naughty boy wasn't he?
I'll bet the little crippled chick was glad to see you back home again. And have you been building with the tinker toys? I know you can make all the pictures shown by now.
Time flies fast little Marjorie and soon you'll be up as well as ever. Then perhaps we can come see you.
Larry is still asleep this is Mon. morn but he's sending one of those nice (sticky) kisses for you O.
Lots & lots of love from Ivy, Larry & Sam.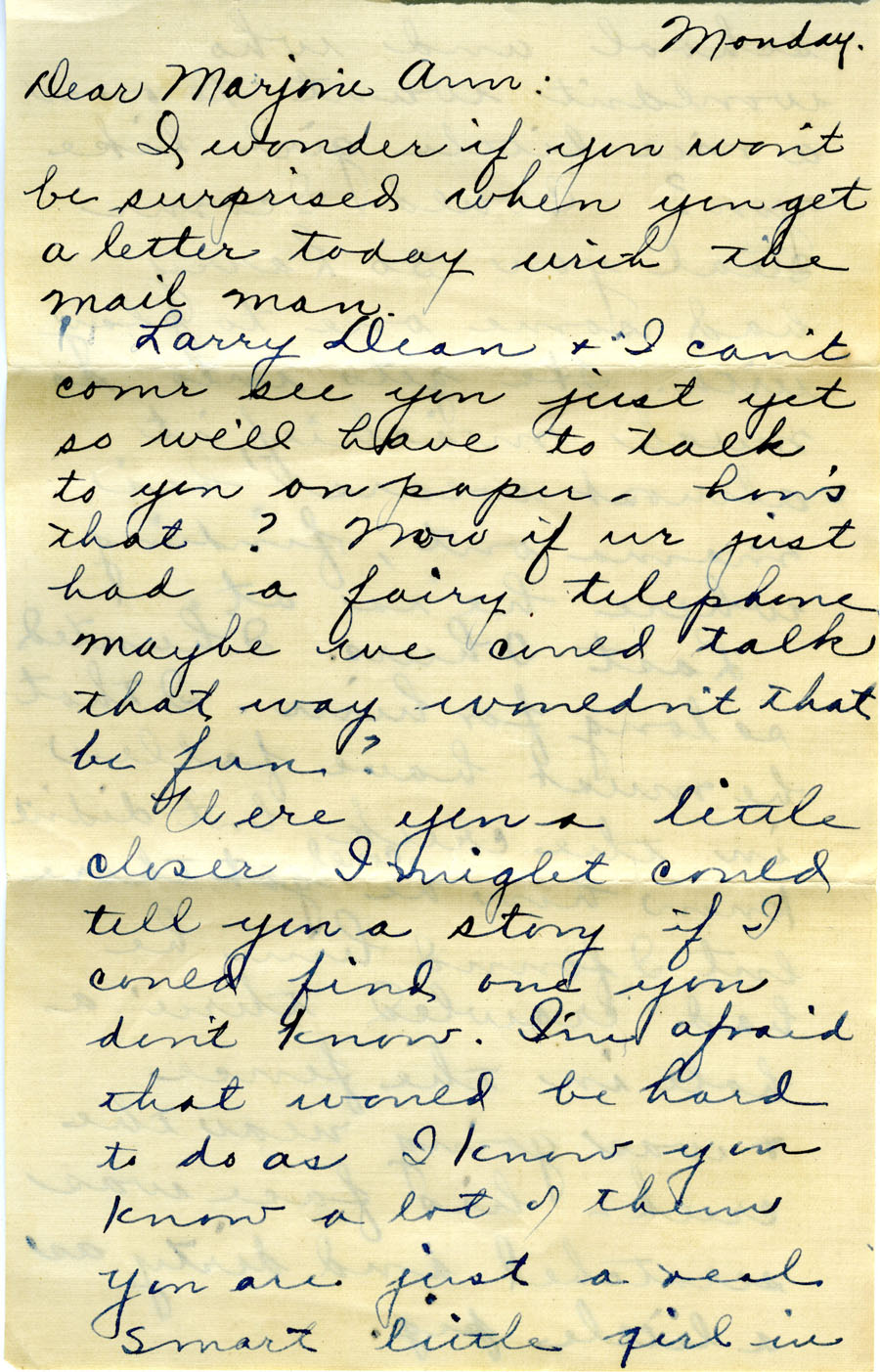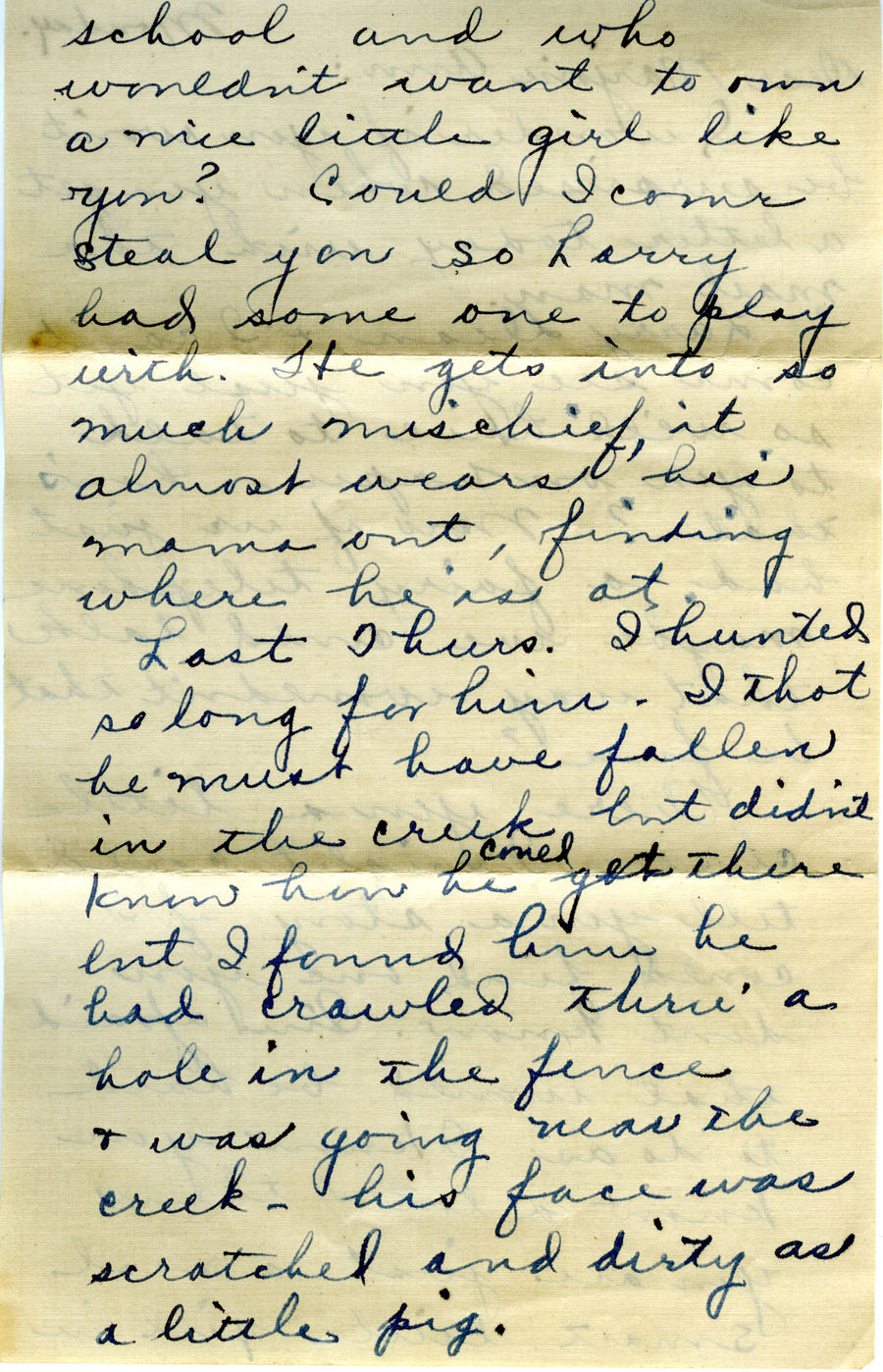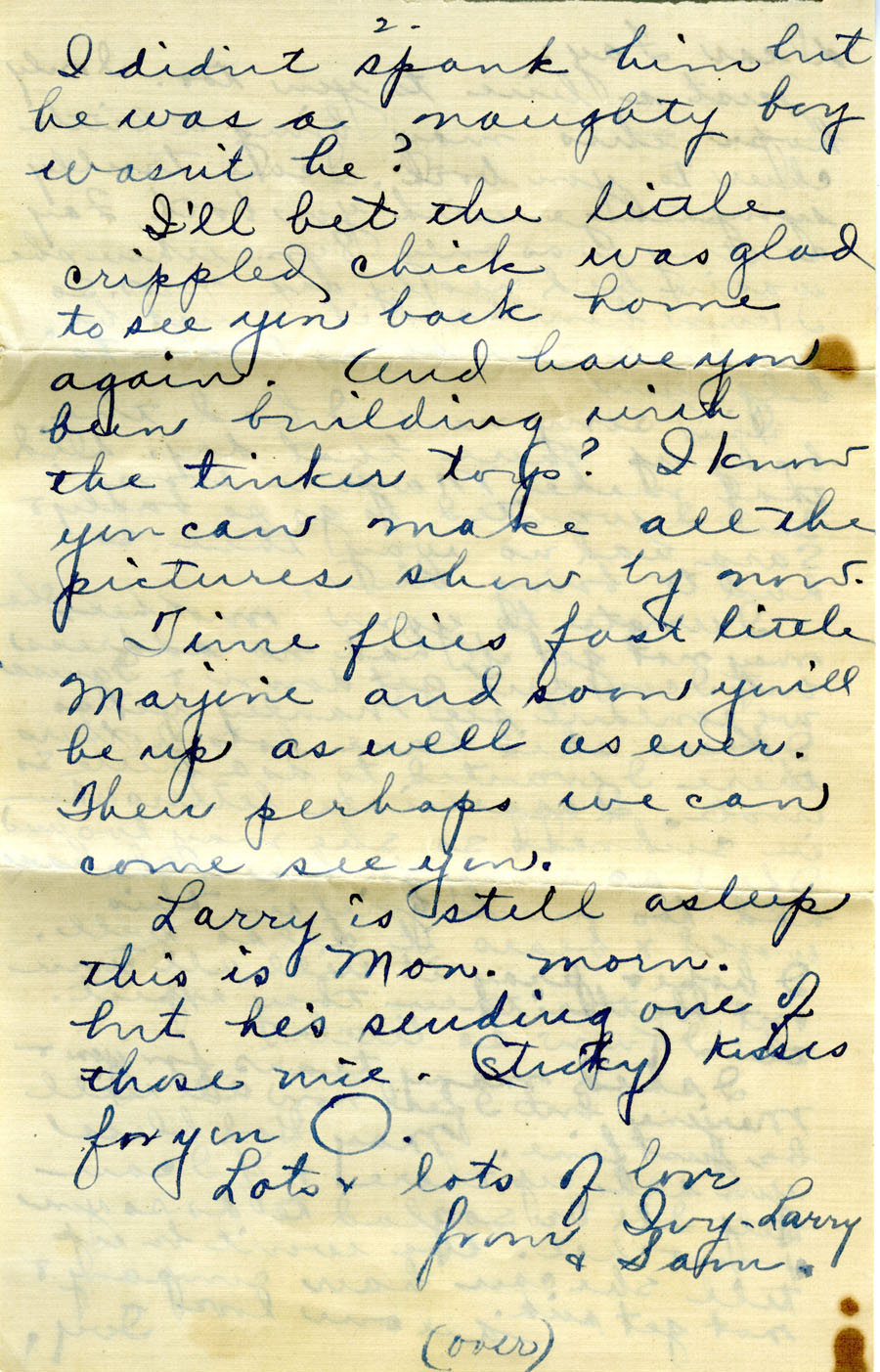 Ivy also added on the last page a note to Fay expressing how hard she knows it must be and says "I shed many tears for you & Marjorie but I feel now all will be just fine." There is also some guilt expressed by Ivy that she recently visited and asks "Did that make Marjorie worse?"
Another comment from Ivy indicates that Manley was very sick at the time. Ivy said that she had sent Fay's mother (wife of Manley Barr) a letter, adding "I appreciate letters when in sickness so she may too and I feel so sorry for her -- she has had too much grief in this world & bears it all so well. I hope & pray it will all turn out better than they expect tho' I know so little."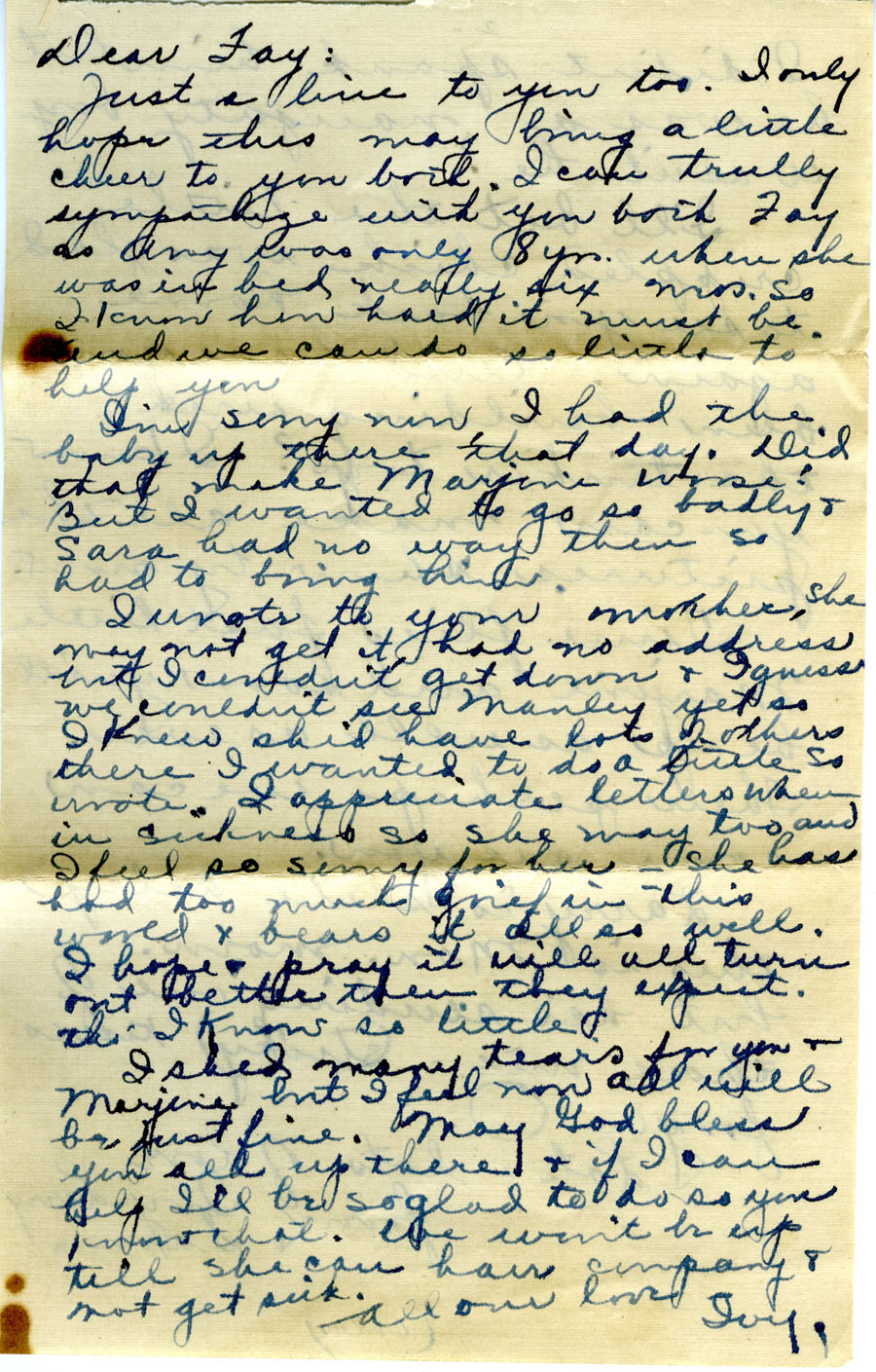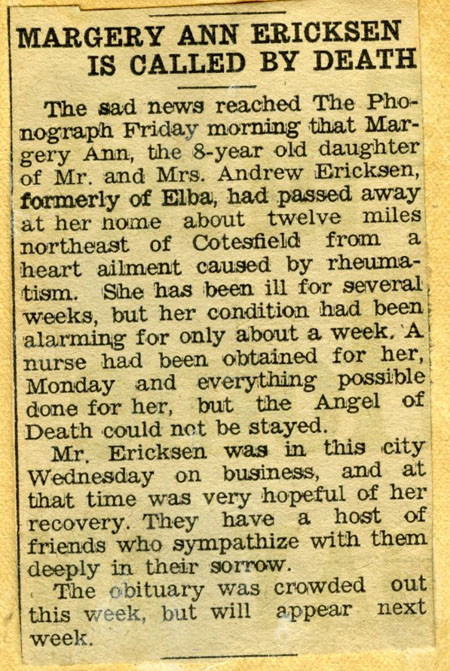 The St. Paul Phonograph newspaper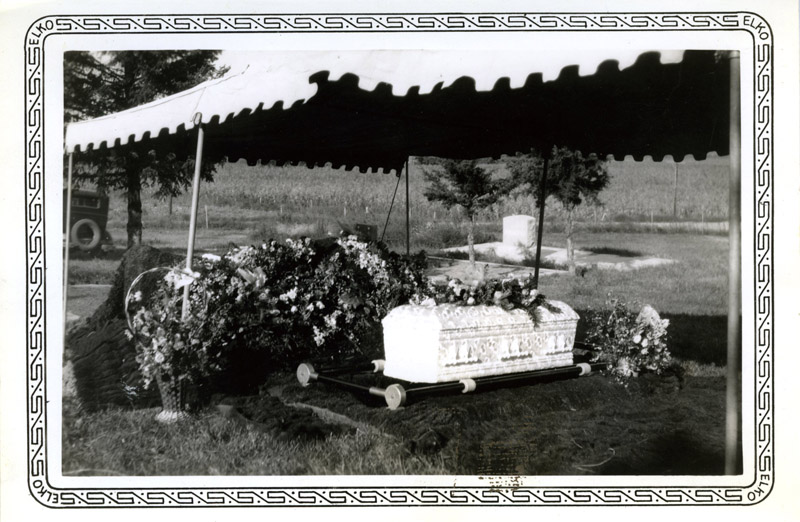 Inside a pocket in Treasured Memories was a photograph of Marjorie's graveside and casket. Documenting this scene emphasized for me the contradictions of loss that my aunt must have been experiencing. To always remember Marjorie Ann, but also apparently wanting to keep this very private, putting away all photographs and reminders of Marjorie after her passing. It's the only explanation I've come up with as to why my aunt didn't want a marker on Marjorie Ann's grave.
After Aunt Fay passed my Uncle Andus had a marker placed at her Marjorie's gravesite.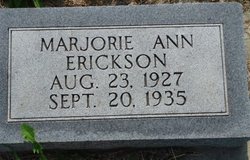 As I have written about my mom's love for her sister Fay and her love for Marjorie Ann I'll repeat here again that for me those are reasons enough to create this memorial page. At the very least today, in this moment of time regarding Marjorie Anne Erickson, I can speak her name, say there is a connection and that her life is remembered.