The Enders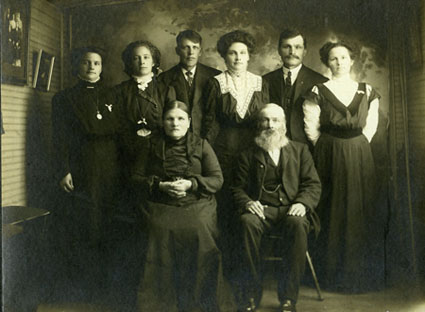 Anna Ender's Family
By Doug Boilesen, 2018
My Mother's mom was Anna ("Annie") Ender.
The Enders homesteaded in Nebraska in 1872 and their first winter was said by my mom to have been spent in a lean-to and dugout (which was literally a cave in the side of a hill) with a blanket for a door.
My great grandfather had re-enlisted for five years in the army in 1871 and was often away, leaving my great-grandmother and two small children to fend for themselves.
They spent the winter of 1874 at Fort Hartsuff and then returned to their homestead in the summer of 1875 and the process of home building which saw improvements through the years as my great-aunt Mary was born in a sodhouse in 1880. My great-aunt Tay in a log cabin in 1882. And my grandmother "Annie" in a framed house in 1884.
The Ender sisters ca. 1900 - Top left Anna, Tay; Bottom row Maggie, Mary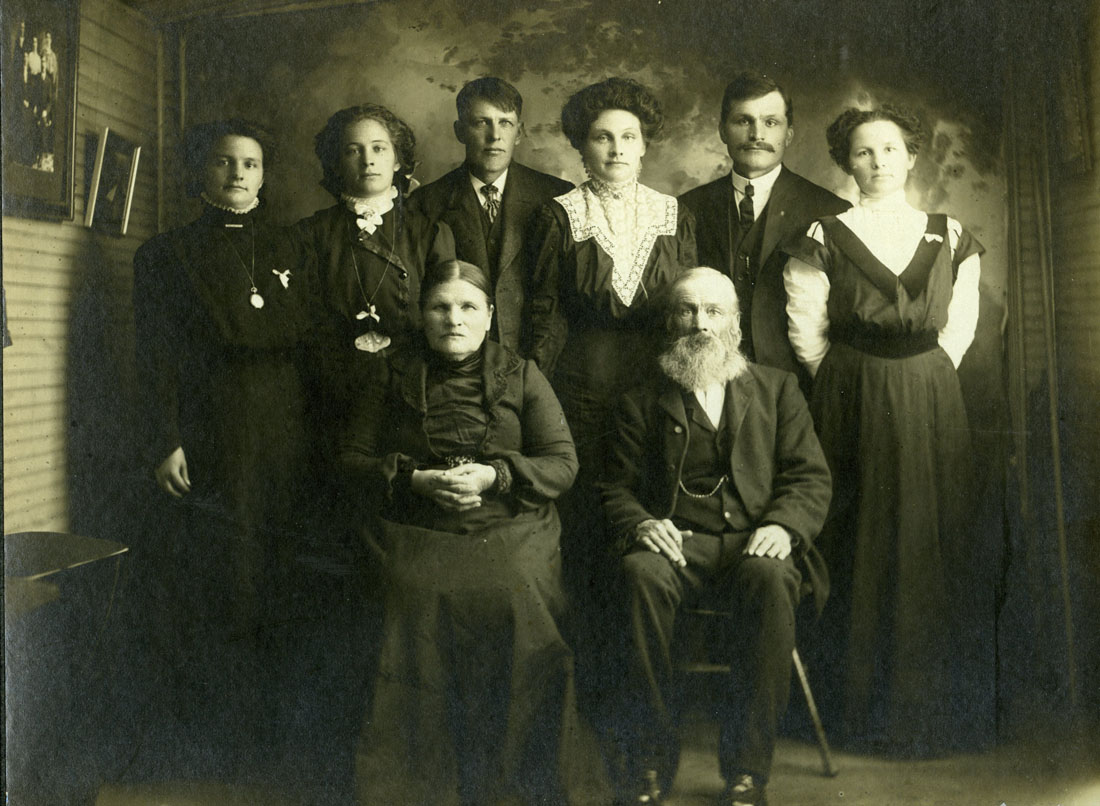 The Ender Sisters circa 1905 from the left to right: Tay, Annie, Maggie and Mary; Two Brothers: Parents in front row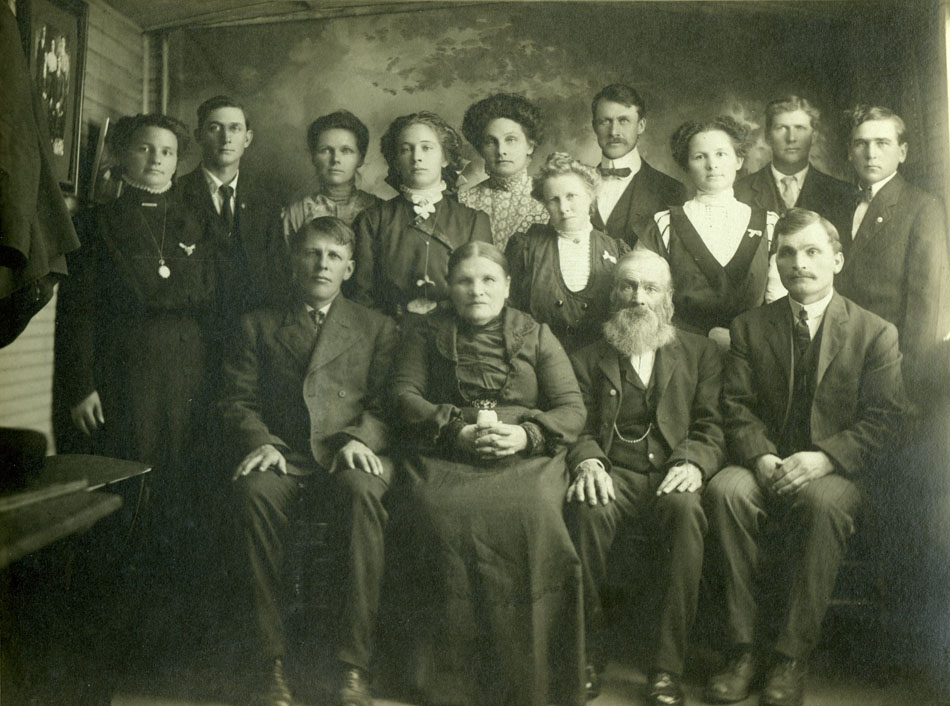 Bertha and Christian Ender family with spouses circa 1905
Anna Ender Vogt (backrow, fourth from the left married Frank Vogt (second from the left) in 1900 and became Anna Ender Vogt. Frank died in 1914. Anna married Manley Barr in 1923 and became Anna Ender Vogt Barr.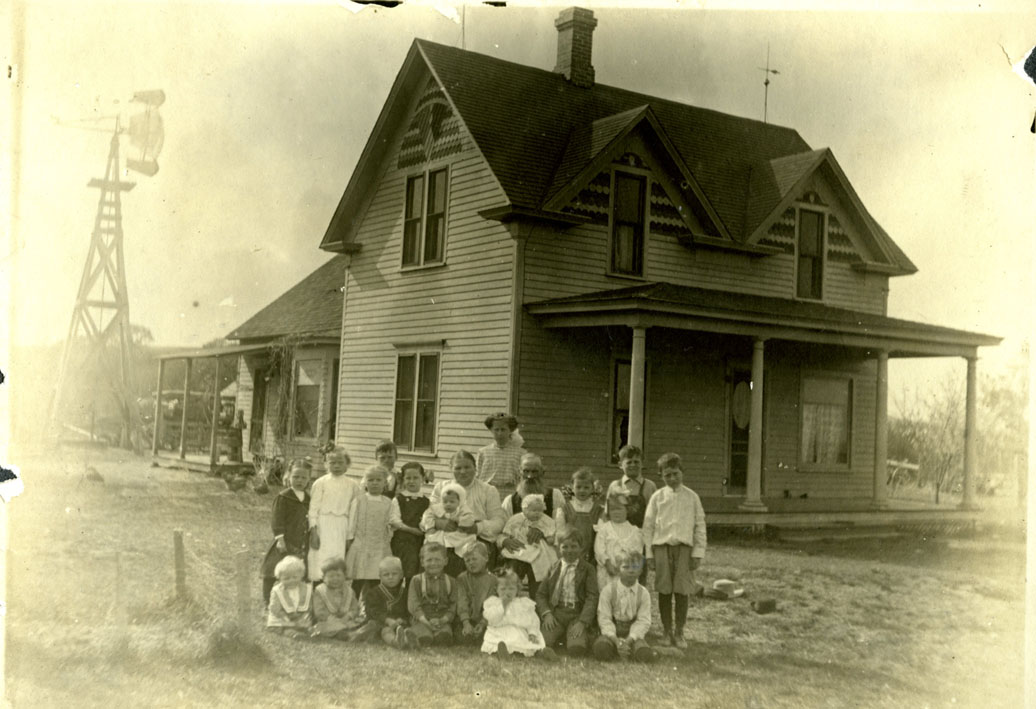 Bertha and Christian Ender's Elba farm seated with their grandchildren circa 1910. Far right boy is possibly Ray Vogt (Anna Vogt's oldest son). Fourth girl from left may be Fay Vogt. Front row second from left may be Chris Vogt.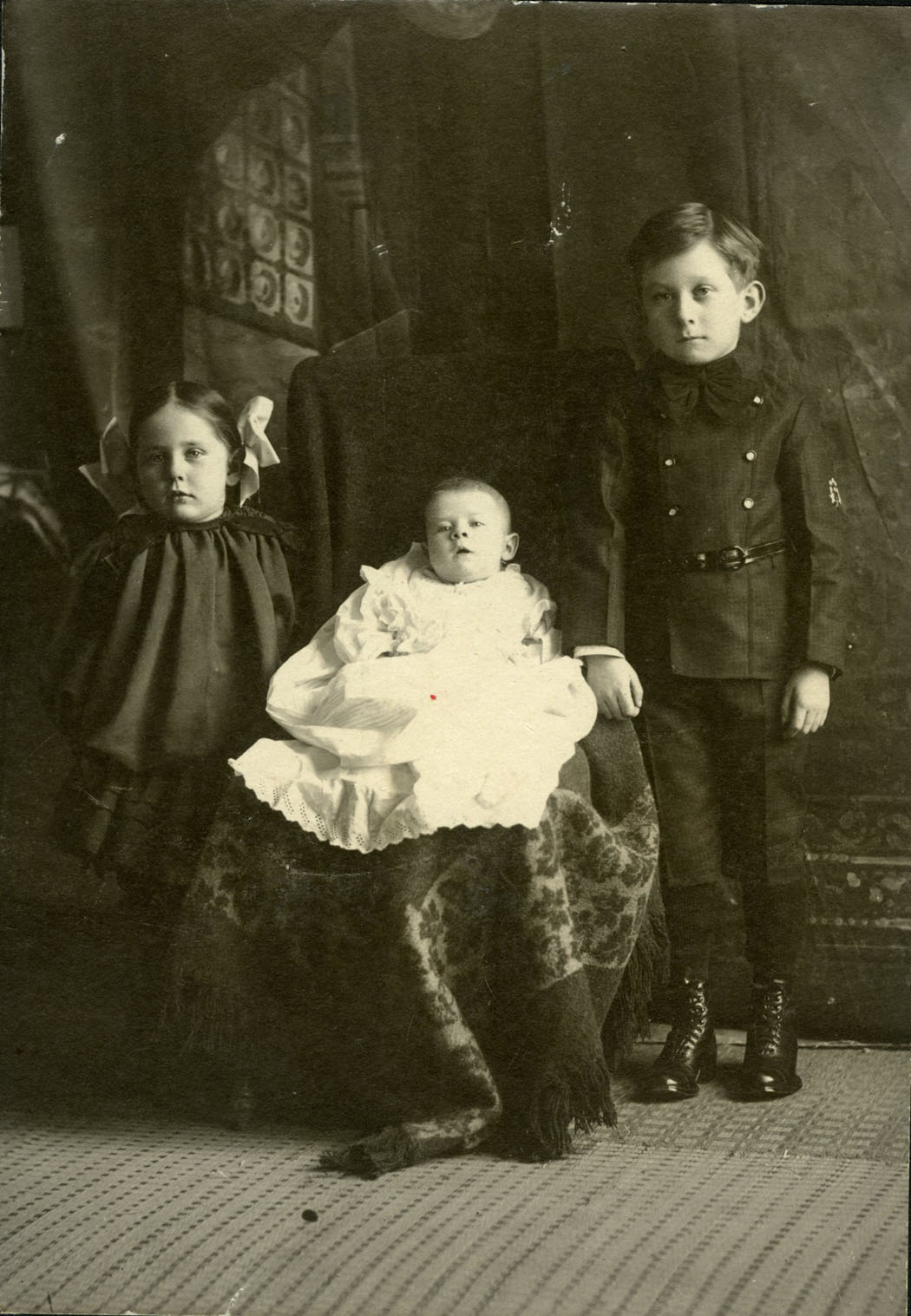 Three of the grandchildren of Christian and Bertha Ender: Fay, Chris and Ray Vogt, early 1908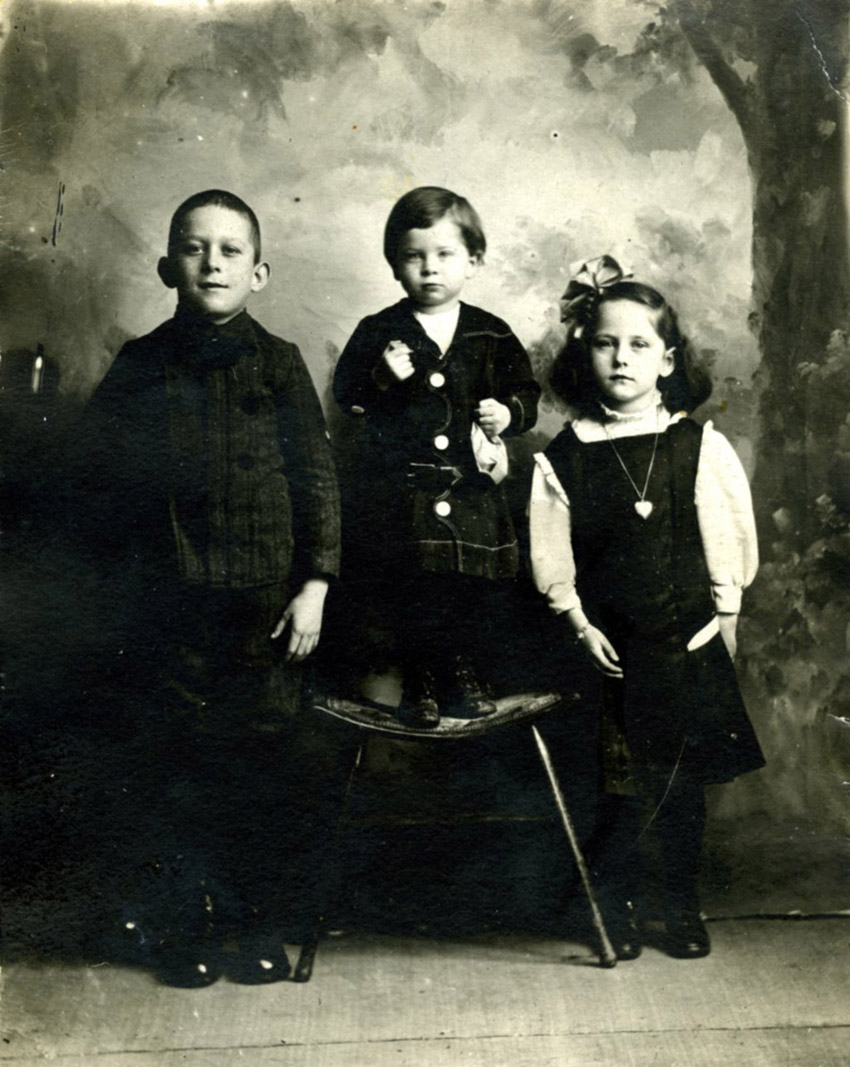 Ray, Chris and Fay Vogt c.1910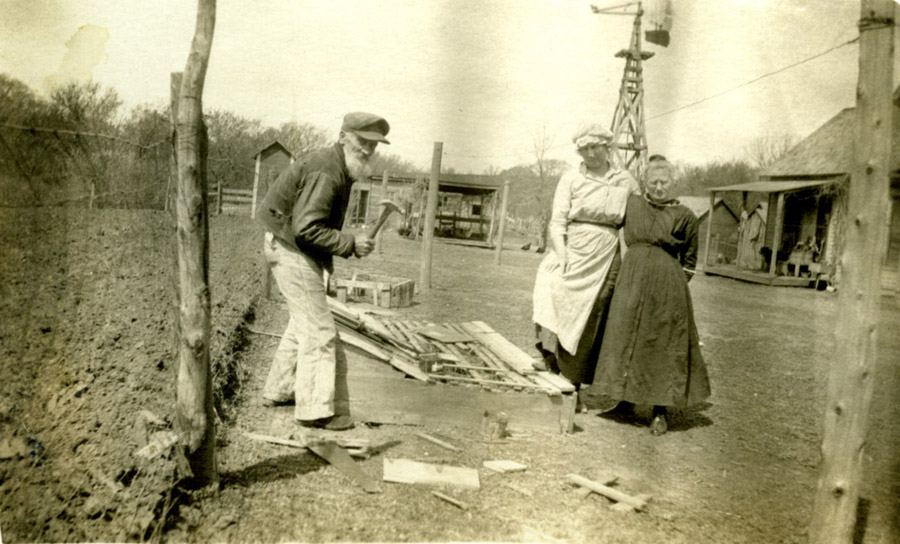 Circa 1910 RPPC unposted with note on back "Anna V. now aint we cute" - unknown but possibly Ender farm (see back porch and windmill of Christian and Bertha photo with grandchildren.)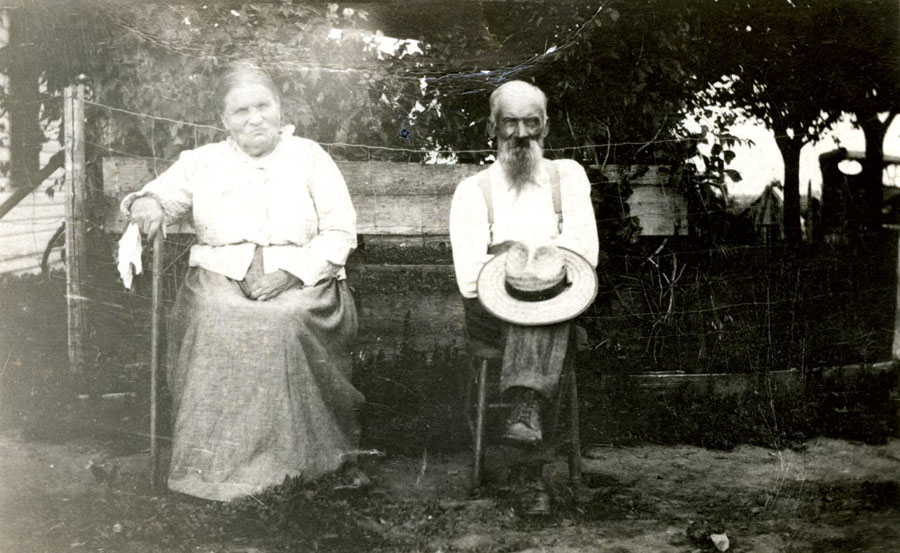 Bertha and Christian Ender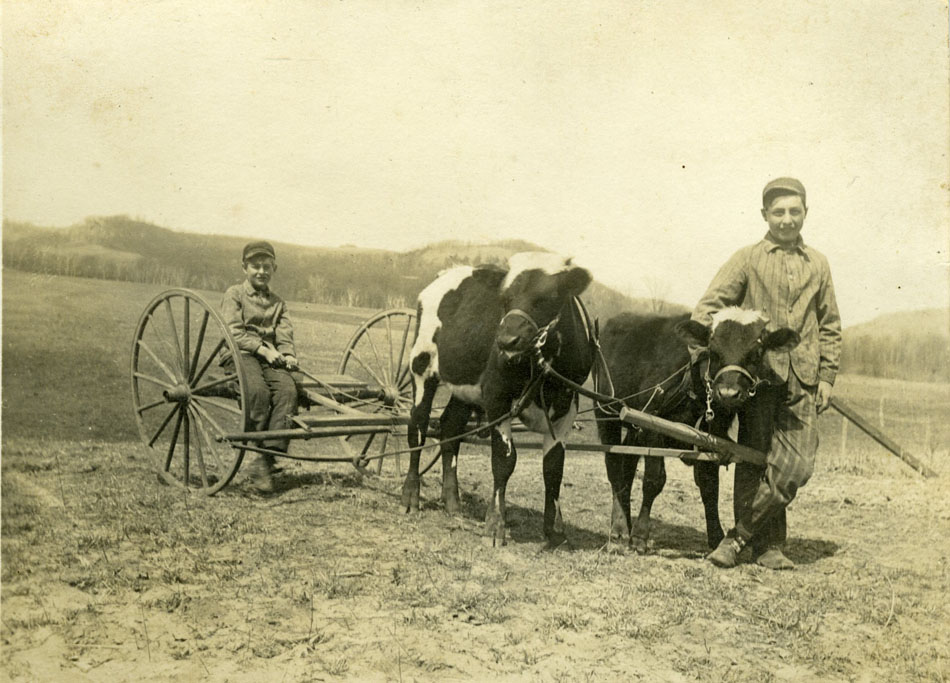 RPPC with writing on the back "Al and Elmer Ender"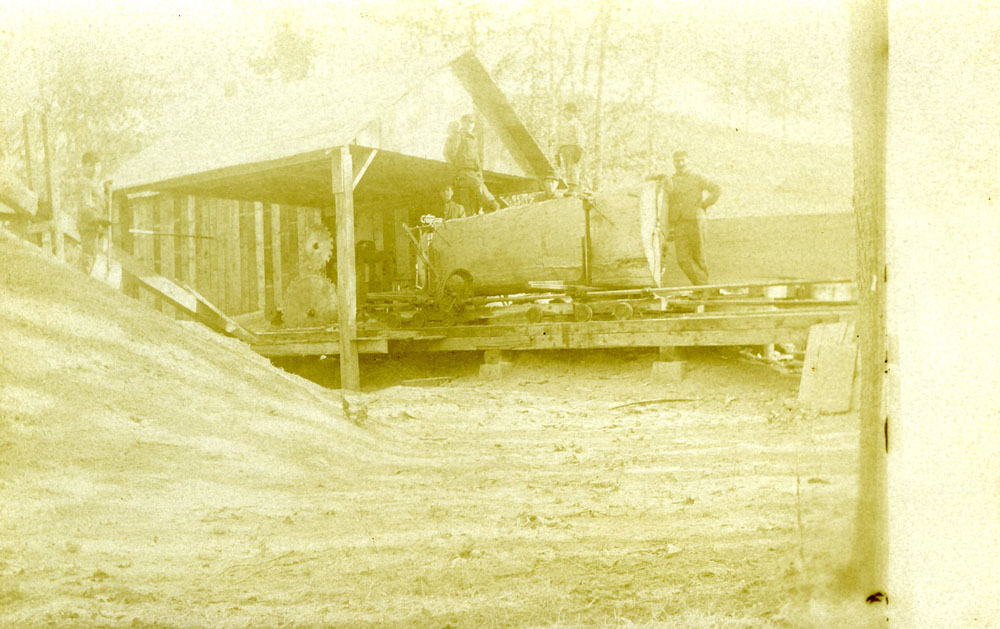 RPPC with writing on the back "Dave Enders sawmill" (unknown location circa 1910?)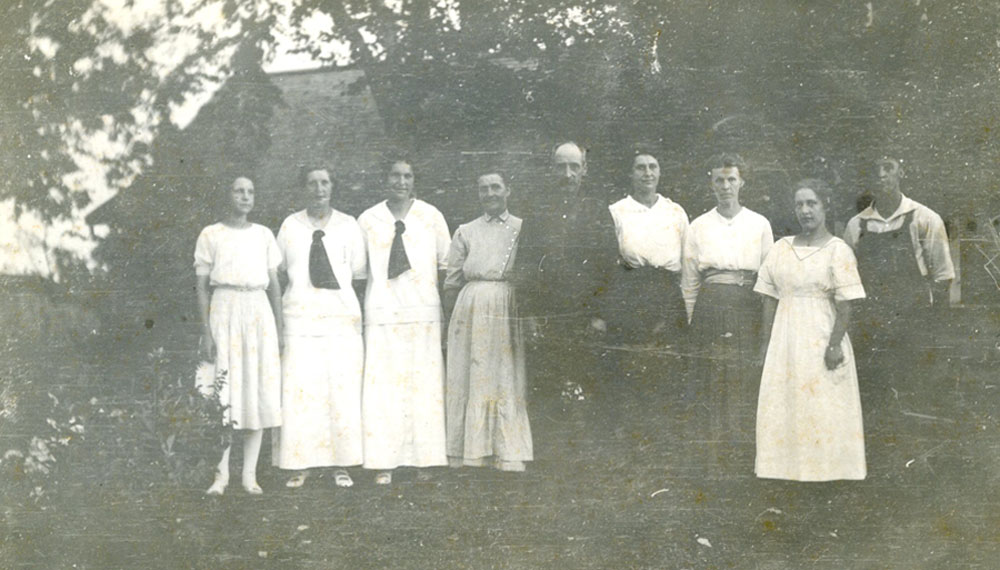 RPPC with writing on the back "Leonard Ender family (unknown location circa 1915?)

Christian Ender born in Switzerland on November 1, 1845 - February 25, 1925

Chris H. Ender born in Omaha on February 6, 1870 - January 6, 1923 (son of Christian and Bertha Ender)

The St. Paul Phonograph, November 1923
Bertha Erickson Ender born in Sweden, February 1, 1843 - November 4, 1923