Memories of the Phonograph

The "Our Song" Phenomenon in Popular Culture
This 1945 magazine advertisement for the Crosley Radio-Phonograph is an example of the idea that a song can become attached to an event, or a place, or a significant memory. When that special song is part of a shared experience it is often designated as an "Our Song."
The emotions attached to a memory triggered by a song are relative to how an individual remembers its significance. Hearing the music and an associated response is therefore unique. But when it's an "Our Song" there is an expectation that the other person is also remembering, and experiencing, those same significant memories.
"This is "Our Tune...Remember?"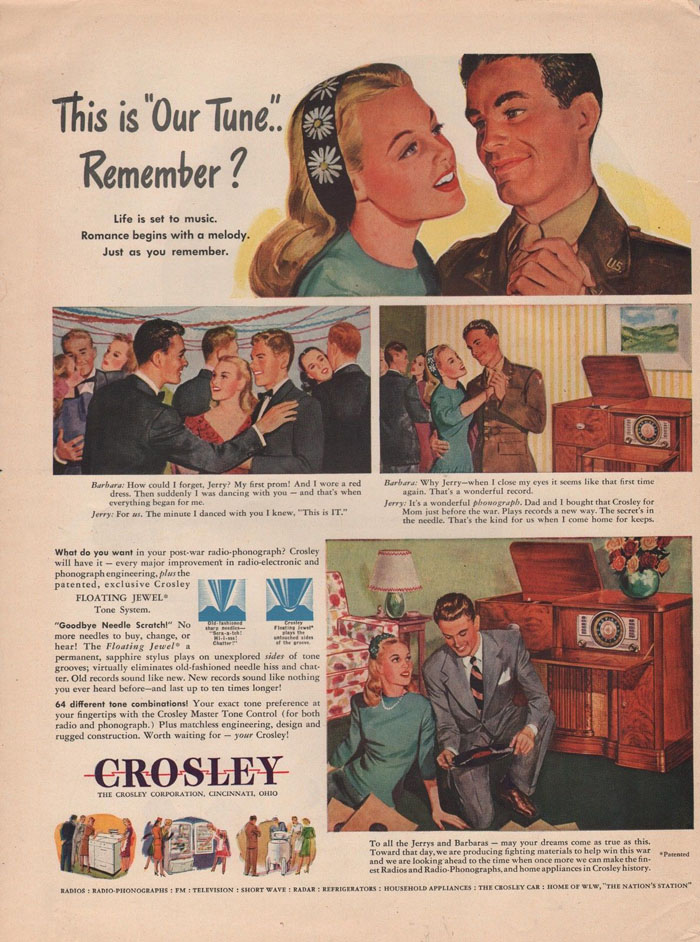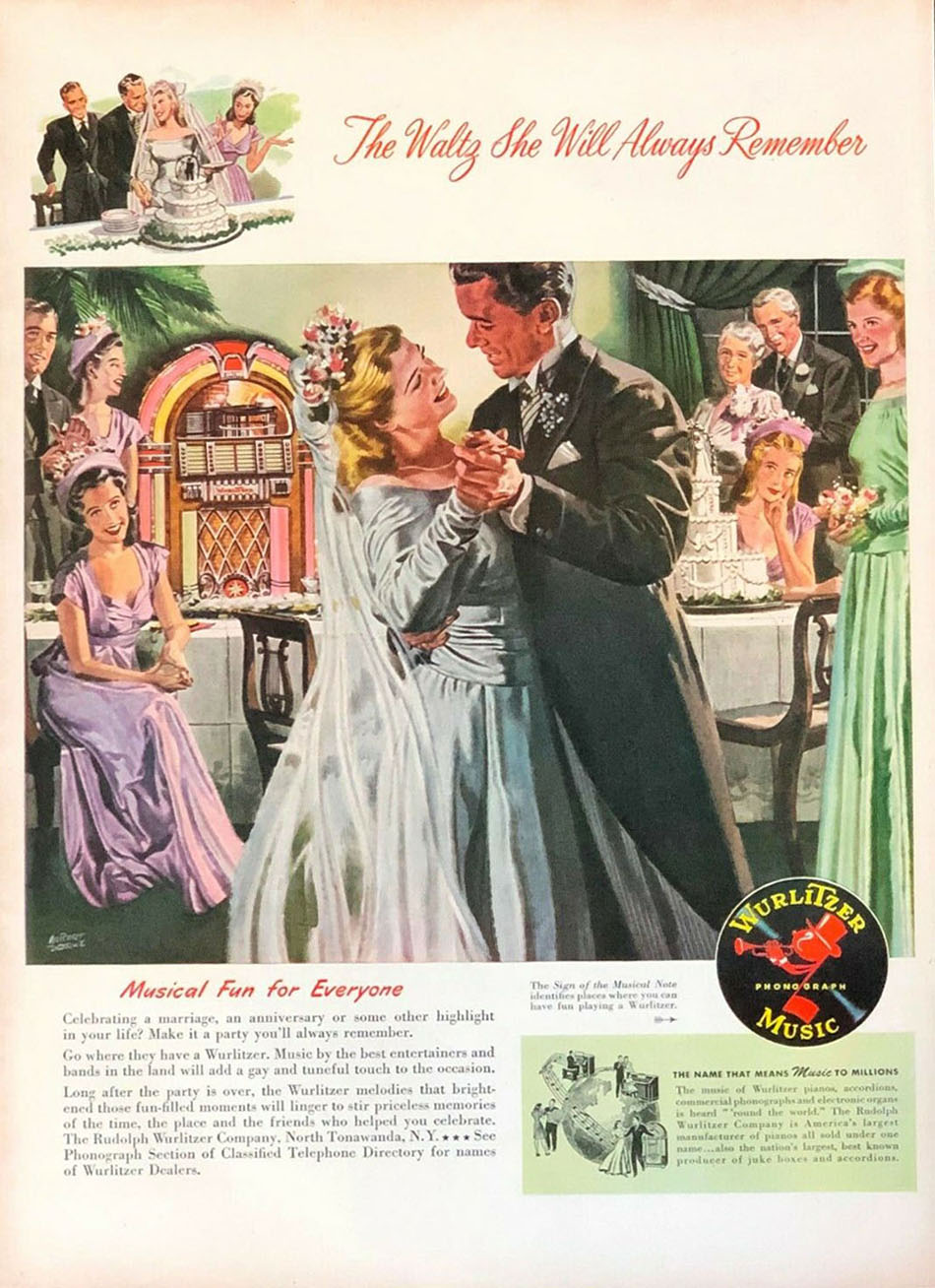 "melodies will linger to stir priceless memories of the time"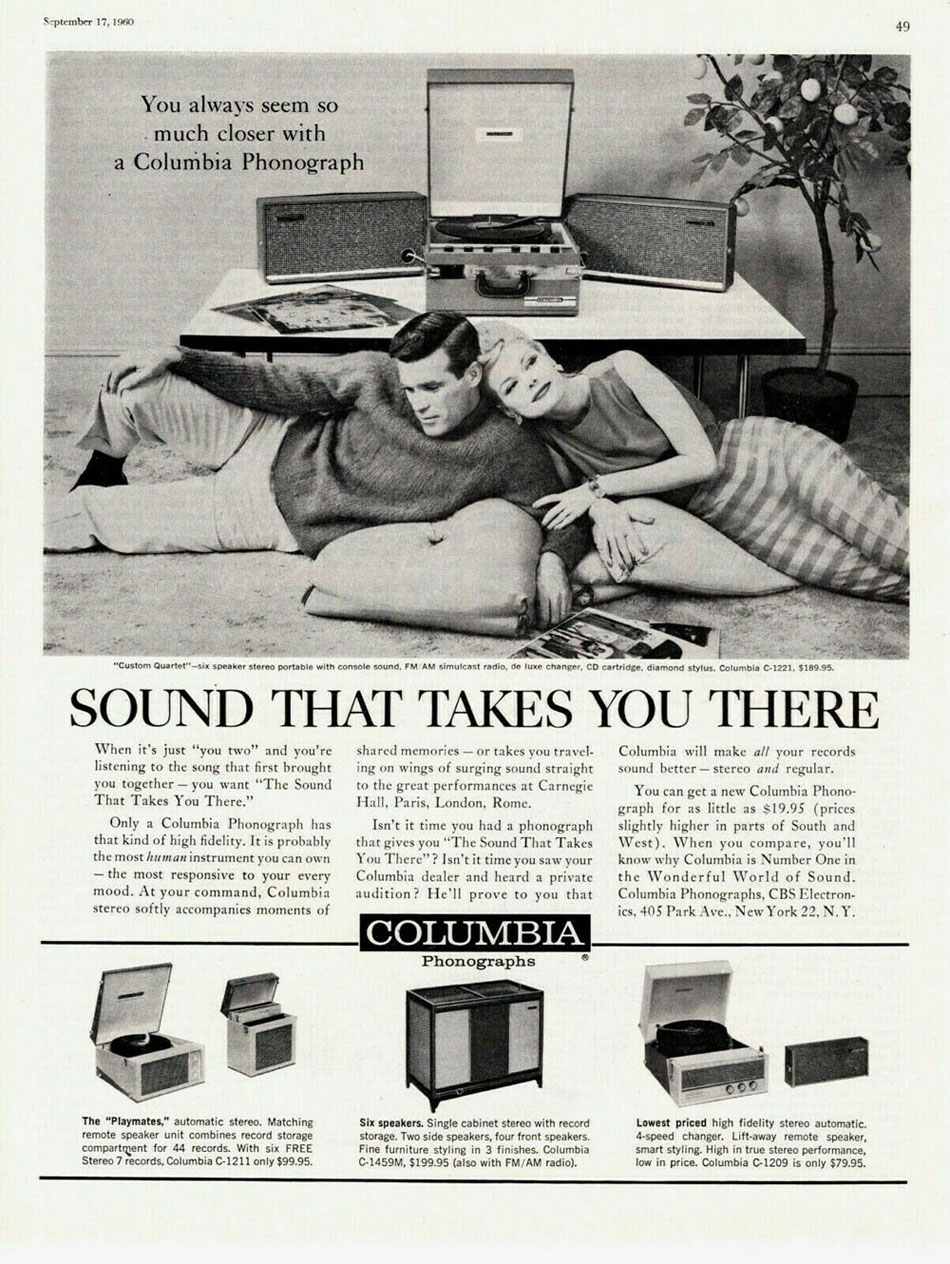 When it's just "you two" and you're listening to the song that first brought you together..." Columbia Phonographs, 1960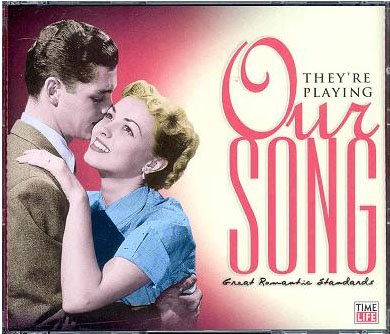 This CD cover for the three CD set by TIME LIFE

"They're Playing Our Song" featuring 36 hits by various artists playing "great romantic standards."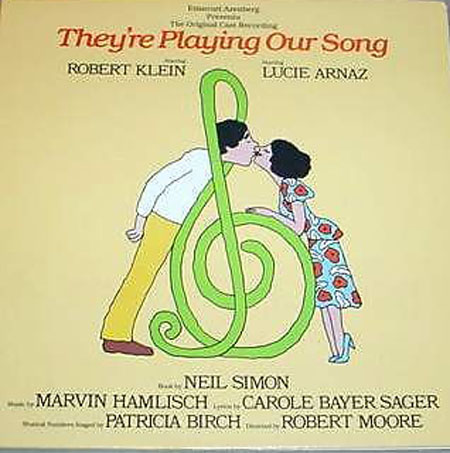 THEY'RE PLAYING OUR SONG - Original Cast LP
Music and lyrics by Marvin Hamlisch, Carole Bayer Sager. Original Cast stars Robert Klein and Lucie Arnaz. Casablanca NBLP7141 stereo 12" LP record album. Released 1979.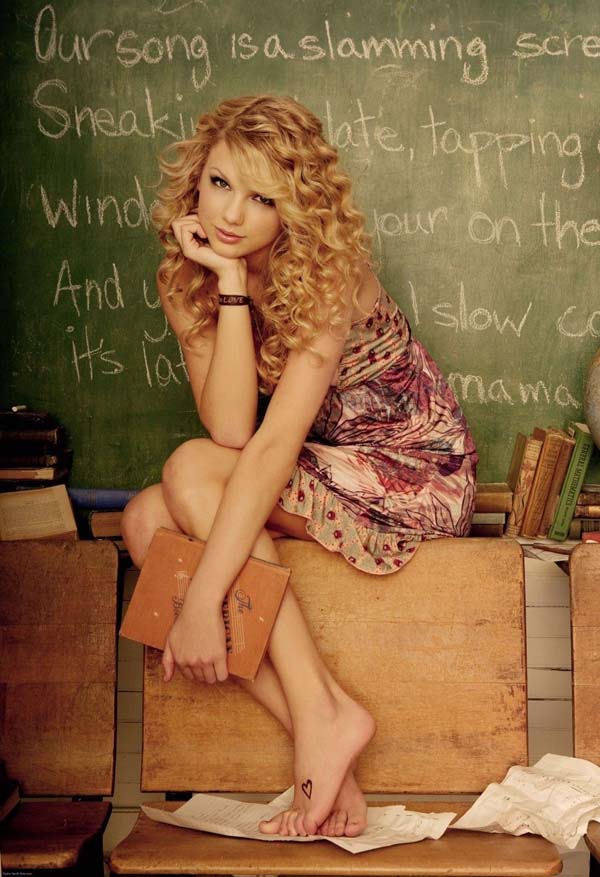 Our Song, Taylor Swift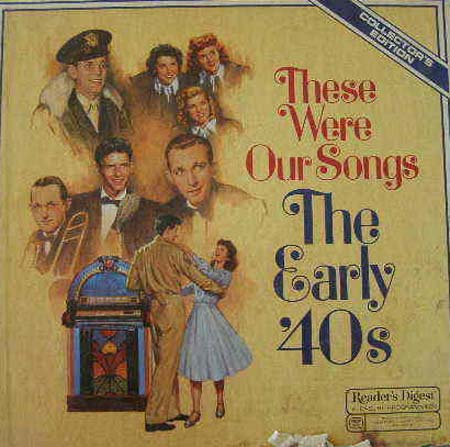 READER'S DIGEST " These Were Our Songs- The Early '40's " 7 Record Set. Collector's Edition. RCA RB4-084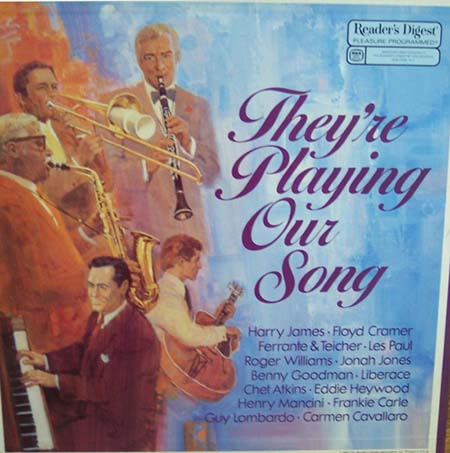 READERS DIGEST "They're Playing Our Song", 7 Record Box Set 33 LP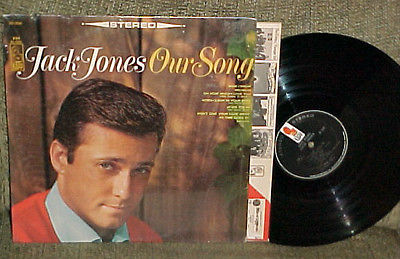 Jack Jones "Our Song" LP KAPP Stereo 1966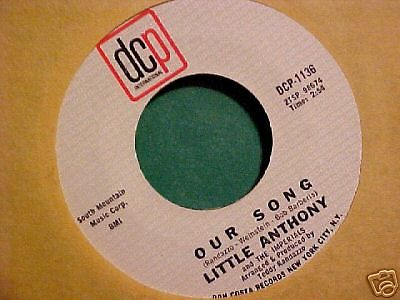 Little Anthony 45 RPM "Our Song" / Take Me Back 1965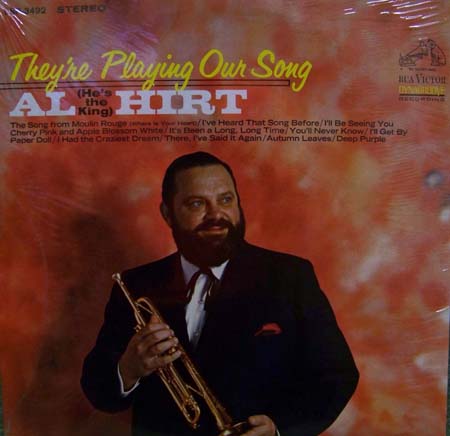 Al Hirt "They're Playing Our Song" 1966 RCA Dynagroove Stereo LSP-3492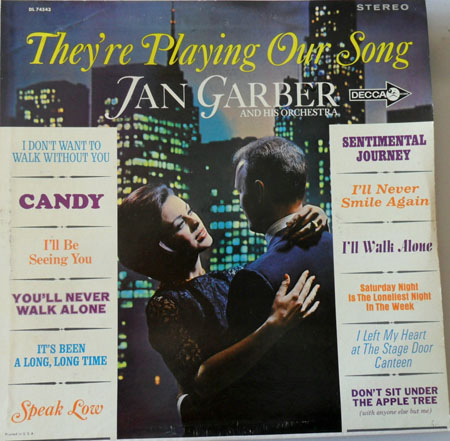 Jan Garber Orchestra They're Playing Our Song Decca 74543 Stereo Vinyl LP Record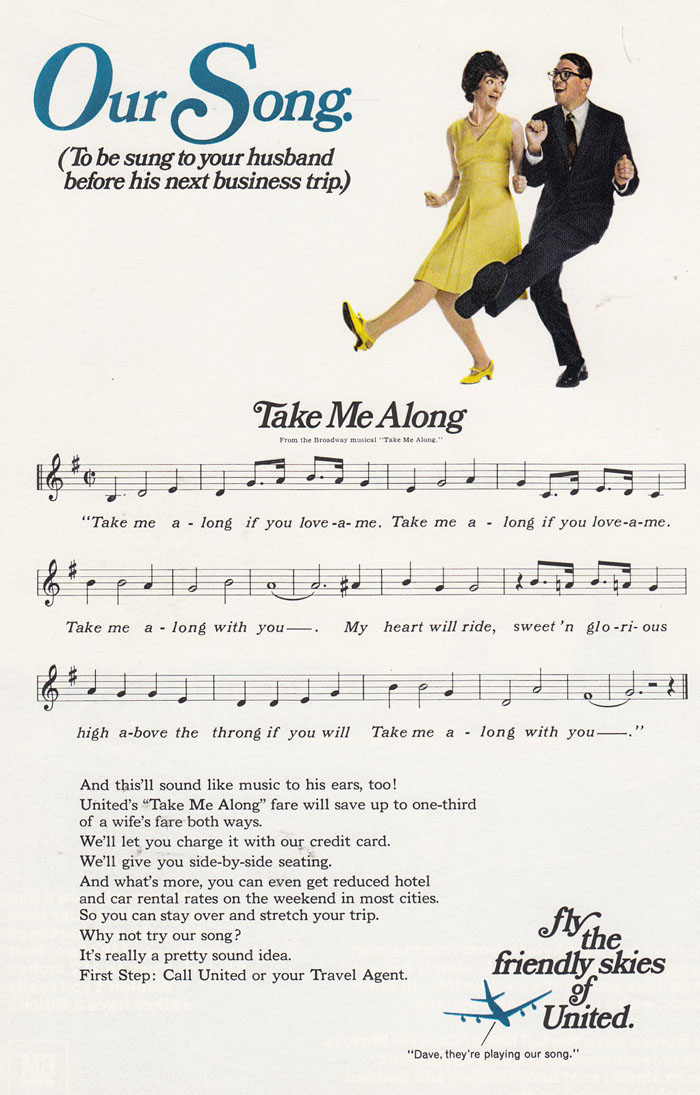 1967 United Airlines: Our Song, Take Me Along Print Ad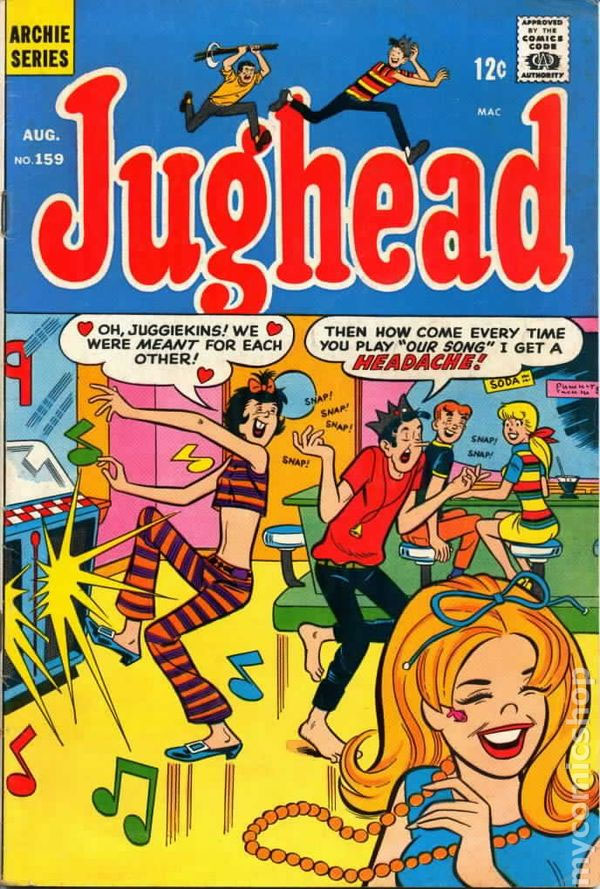 Jughead's "Our Song," August 1968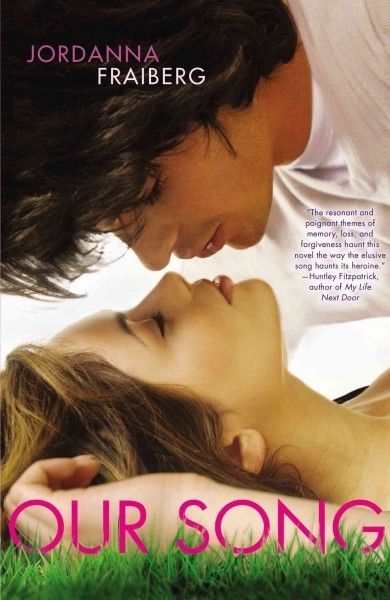 Our Song by Jordanna Fraiberg, Publication Year: 2013 ISBN: 9781595142689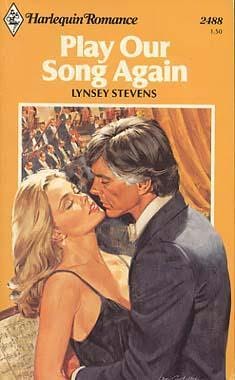 Play Our Song Again by Lynsey Stevens - Harlequin #2488 (Paperback, 1982)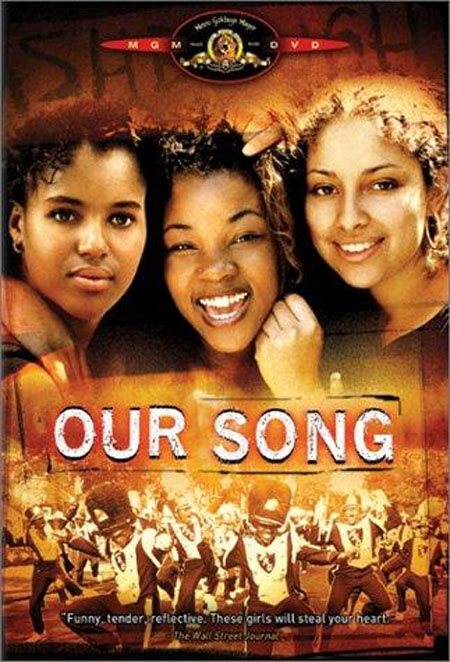 Our Song - DVD courtesy MGM 2000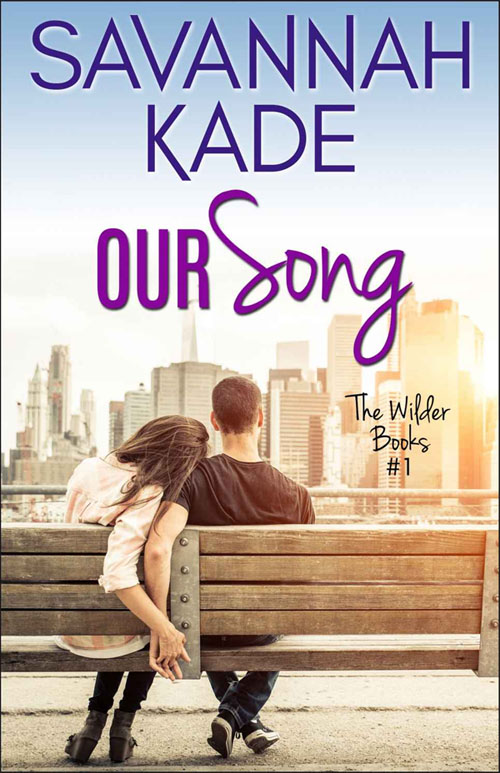 Copyright 2016 Griffyn Ink (Kindle edition)
"Music is conventionally regarded as the soundtrack to a life: the favorite song as commemoration, a Proustian trigger that sets you adrift on memory bliss." - p. 102, Retromania: Pop Culture's Addiction to Its Own Past, by Simon Reynolds, Faber and Faber, Inc. 2011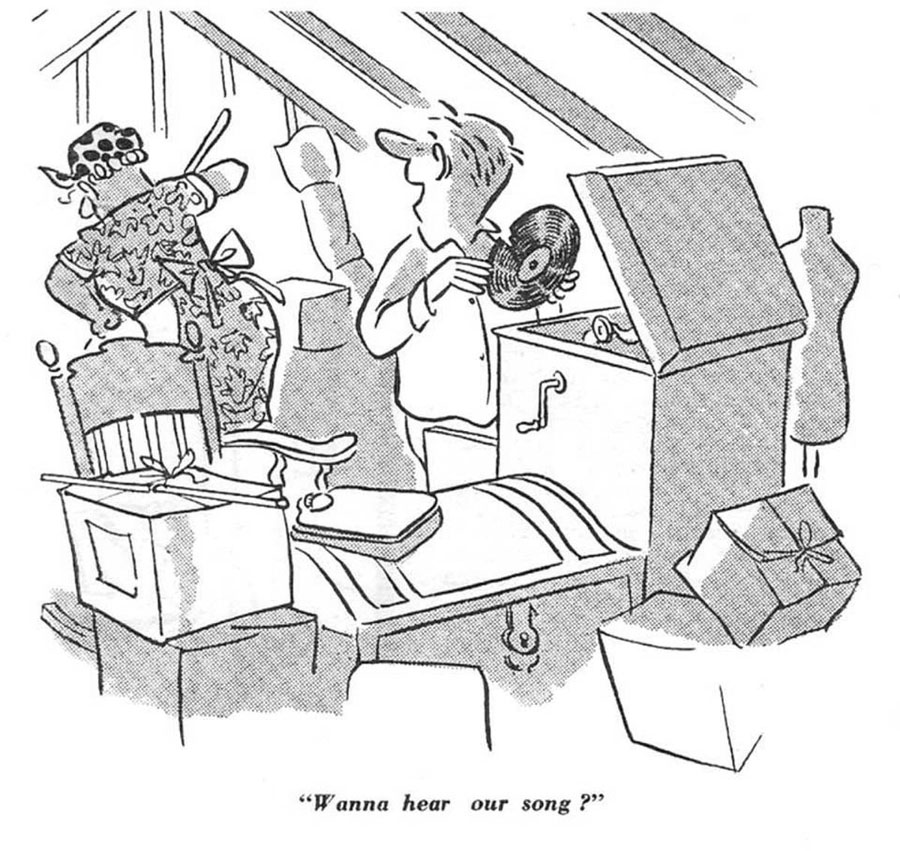 Phonographia