Hear it Anywhere!

Anywhere, anytime and as often as you wanted.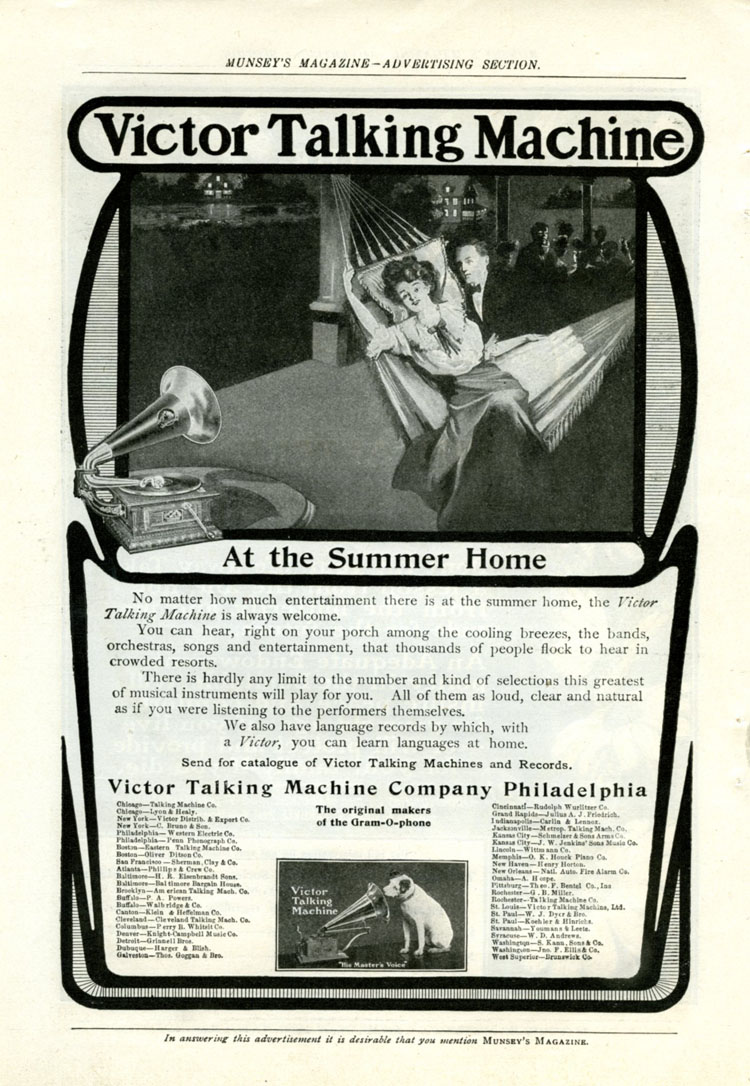 Hear it "right on your porch among the cooling breezes..." - Munsey's Magazine, 1904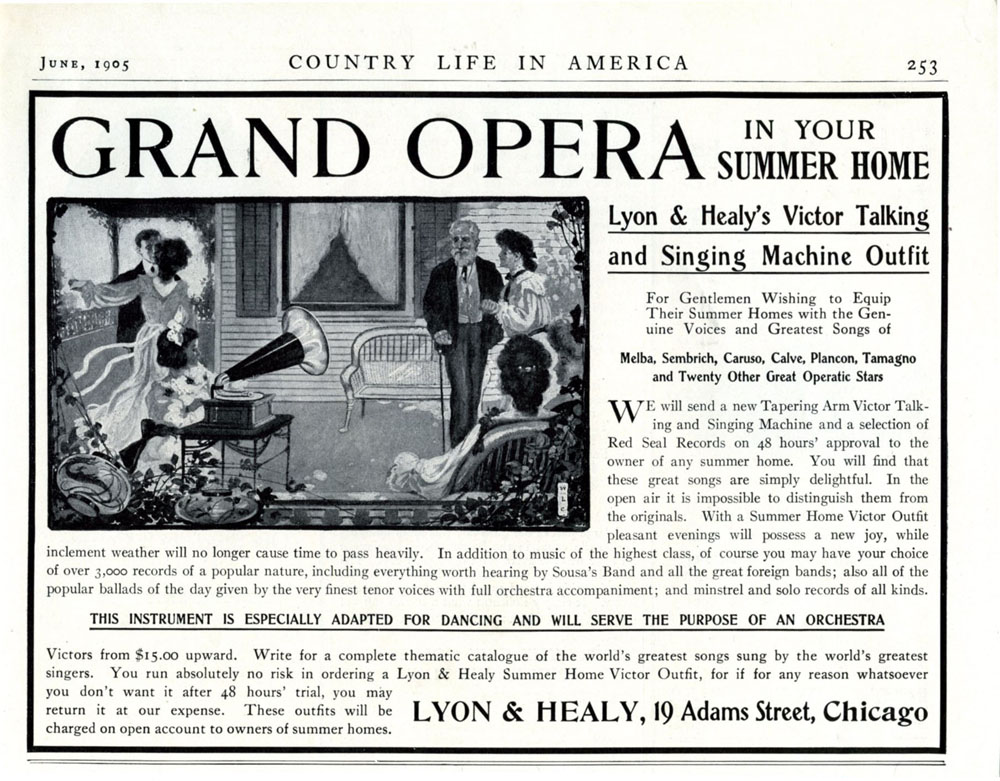 Have one at your summer home for pleasant evenings, Country Life in America, 1905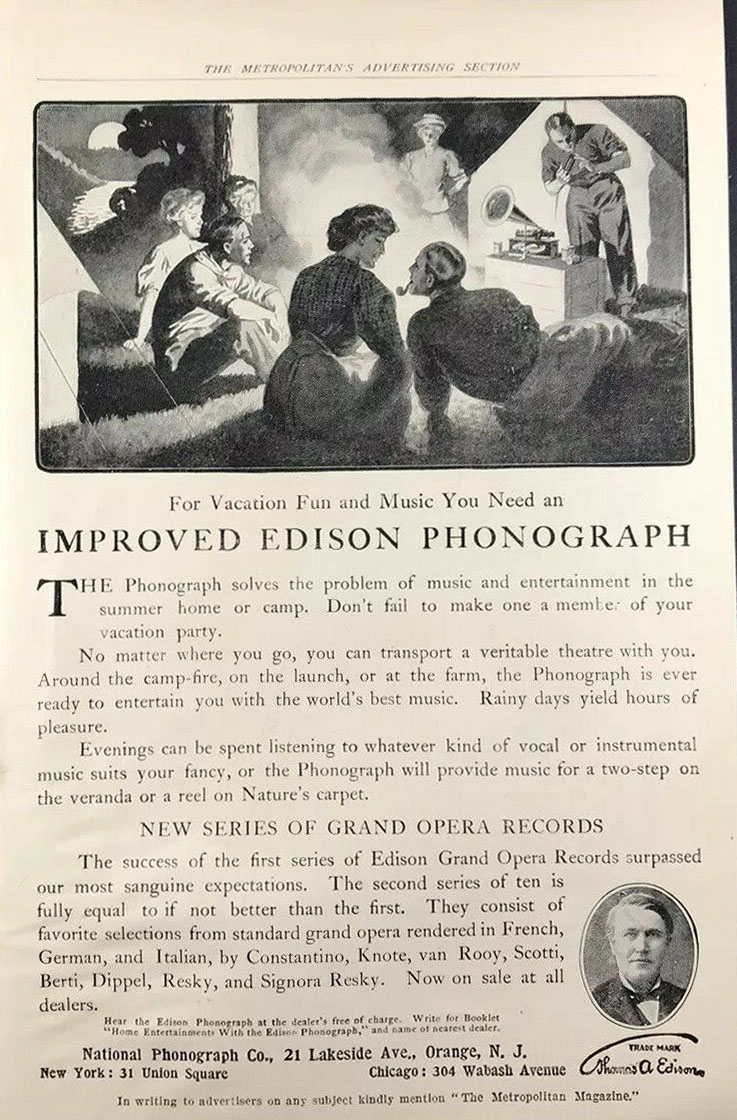 "No matter where you go, you can transport a veritable theatre with you." The Metropolitan Magazine, 1906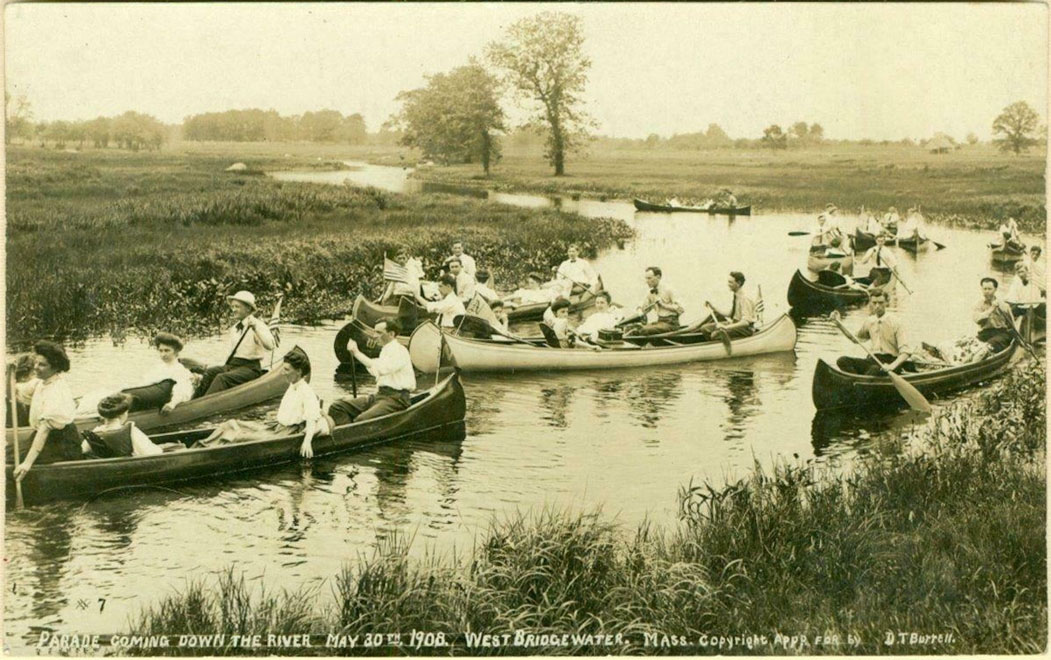 May 30, 1908 River Parade with Gramophone in middle boat
The Phonograph an Adjunct to Travel
It is said that one of the western railroad lines, running from Chicago to the coast, has added a Phonographic equipment to its library and observation coach. Records of the best orchestral and operatic music now regale the passengers who care to listen, and while speeding across the prairie at a mile-a-minute clip, one can hear the greatest operatic stars in the world singing their favorite numbers. Two performances are to be given daily, at stated hours, the matinees consisting of lighter music, the evening program of operatic selections. Travel in these days of enterprise is becoming a delight instead of a nightmare.
The New Phonogram, February 1910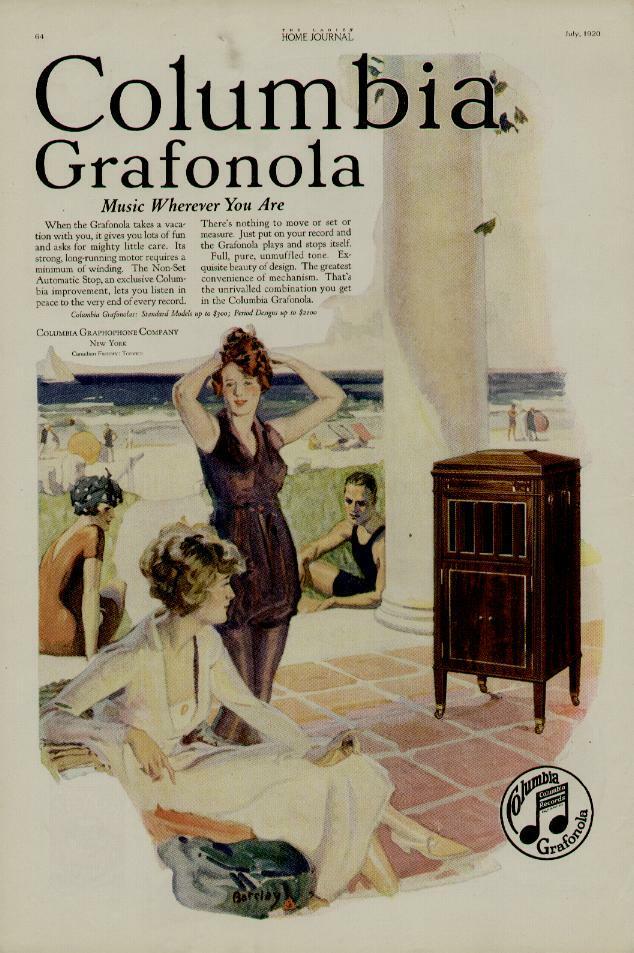 The Columbia Grafonola "Music Wherever You Go" - The Ladies' Home Journal, 1920
"Take Music Wherever You Go" The Ladies' Home Journal, 1919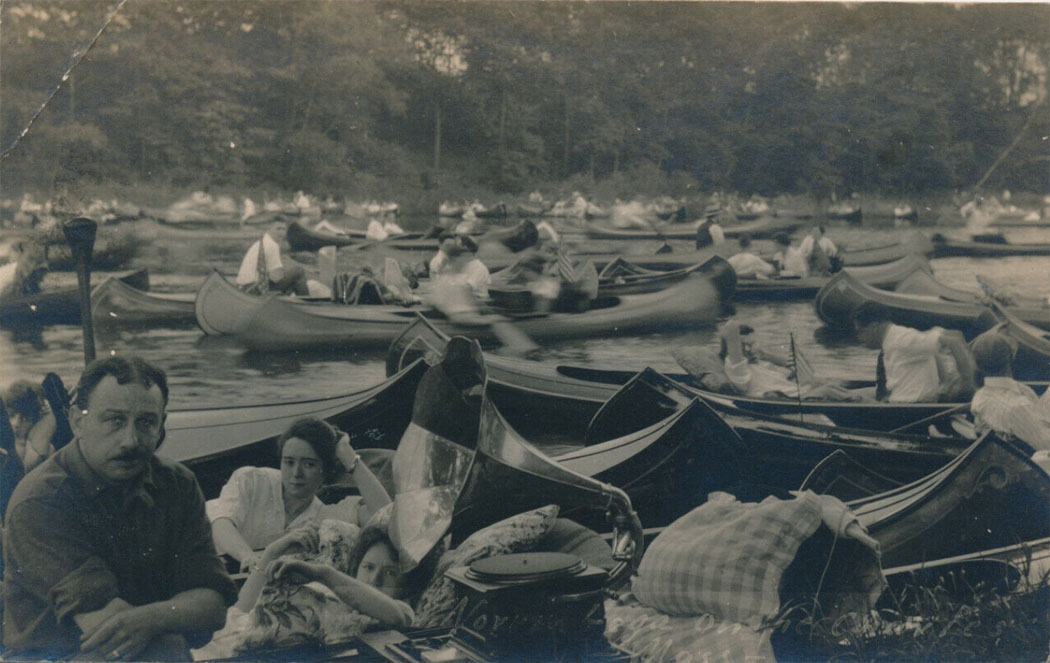 RPPC May 9, 1919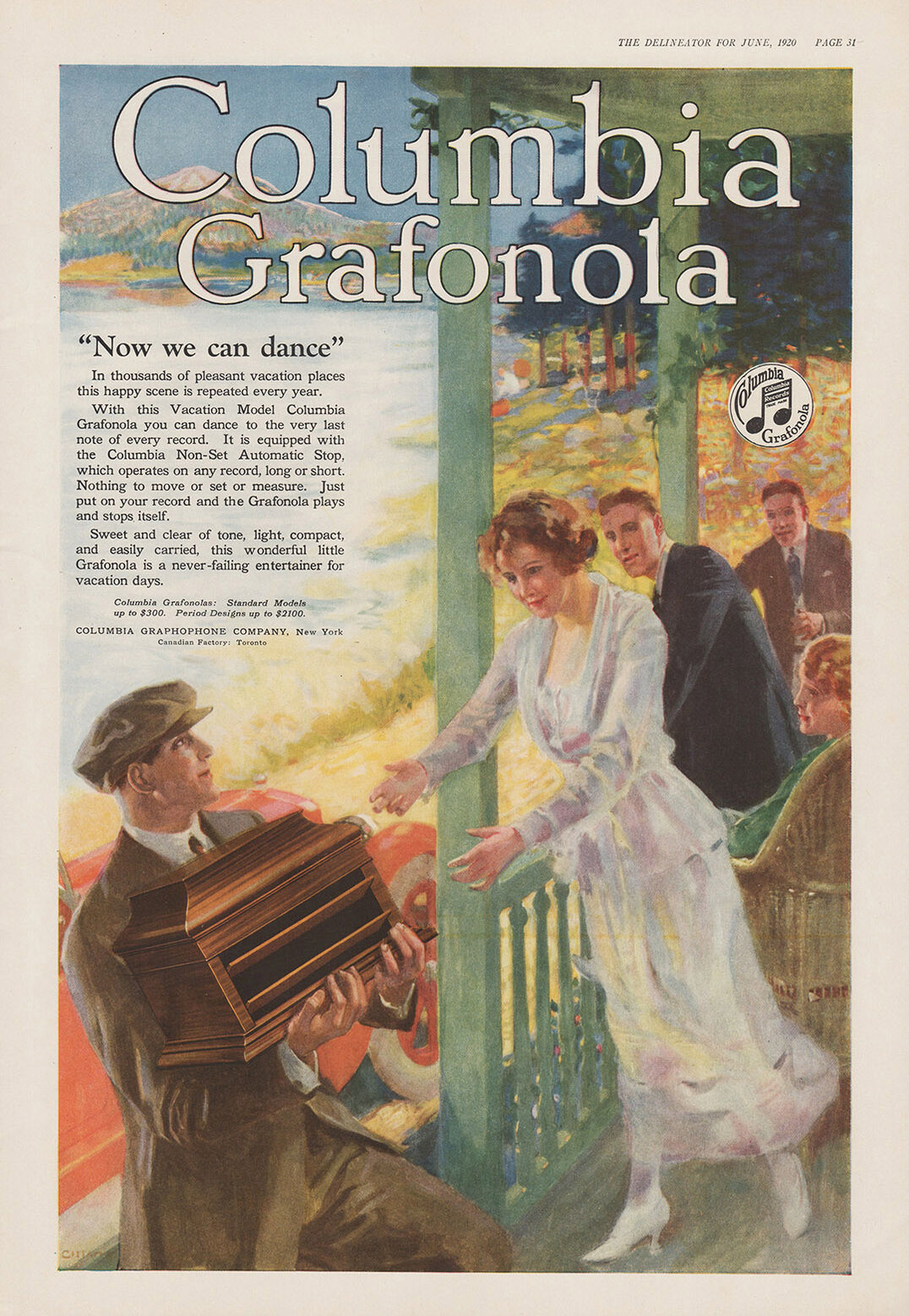 The Columbia Grafonola "Vacation Model" - The Delineator, 1920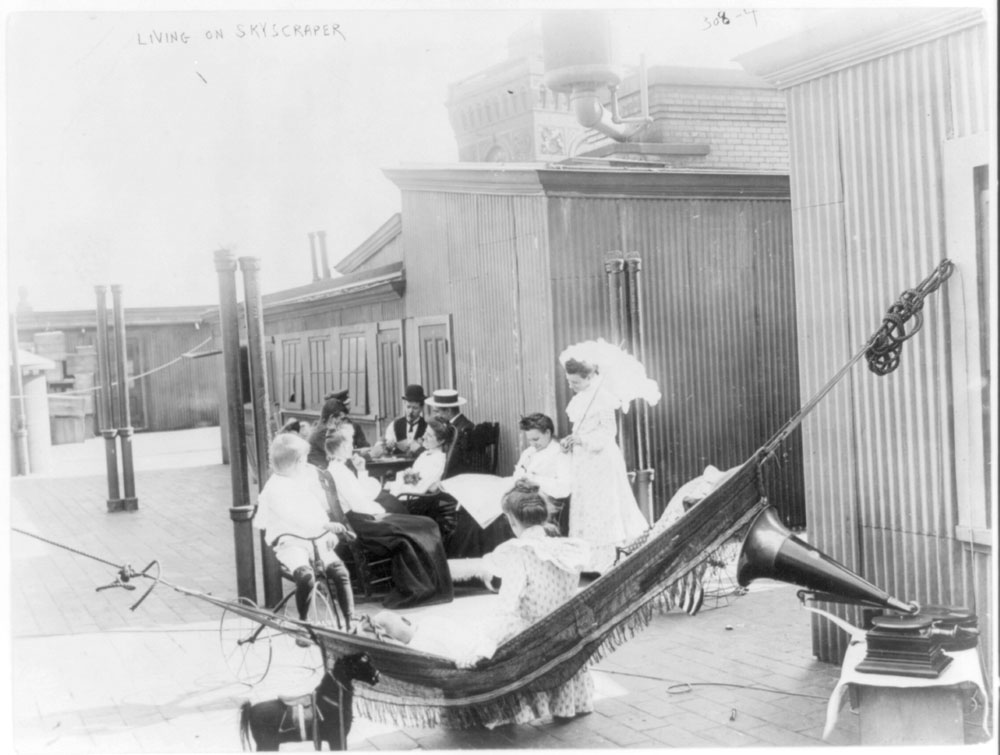 Roof of an apartment building with Victor Talking Machine and records, ca. 1919
"Living on Skyscraper," ca. 1919 Library of Congress - Photo by Bain News Service, N.Y.C.
"Good Music, Anywhere, Anytime!" The Saturday Evening Post, 1923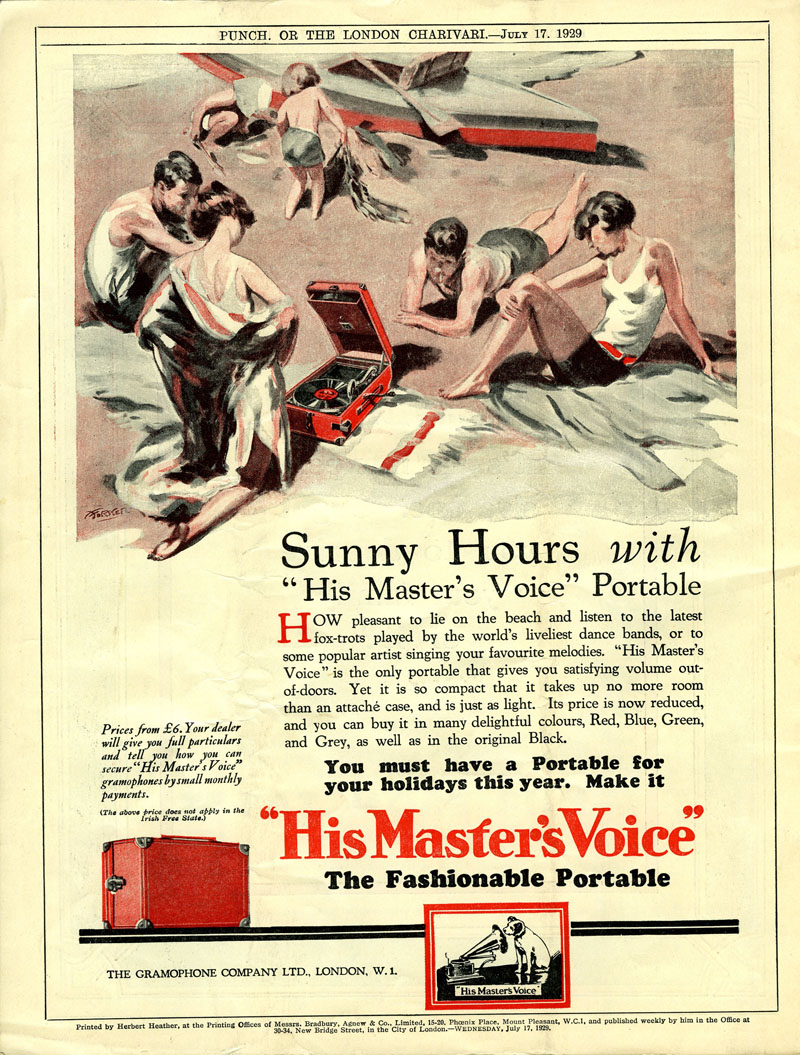 "You must have a Portable for your holidays this year" - Punch, 1929







Best Buy 2020 POS Display for Sony Portable Speakers - Bring them anywhere!

Phonographia