.
So in 2017 when Hasbro announced this new intranet voting process that would put remaining original Monopoly tokens at risk of being replaced, I asked myself three questions:
For me the answers were "No, No and No."
Hasbro's "vote for the next Monopoly tokens" seemed destined to replace more iconic tokens. For this reason I believed that Hasbro had correctly named their election as "Token Madness".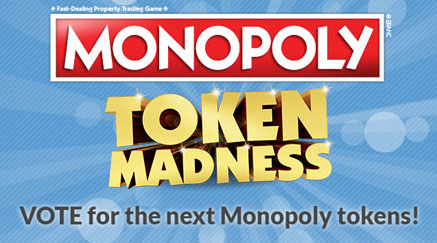 .
I had some hope that perhaps if iconic tokens were going to be replaced at least the Gramophone could replace one of these newer replacement tokens (e.g., wouldn't it be great if the Gramopohone could replace the cat that snuck its way onto the board in 2013).
I therefore urged my fellow Friends of the Phonograph to vote for board tested tokens who had a history and an understanding of the game, i.e., the original, classic tokens which had been part of Monopoly for generations.
The qualifications of the classic tokens were solid. These are the tokens which have the identity and integrity that our great grandparents and grandparents and their children haven chosen through the decades as their representatives to "Advance to GO" when they played the game.
These are tokens without conflicts of interest; they have paid their Community Chest taxes and have followed the rules and intent of its founding father, Charles Darrow, never claiming that the results of the game are rigged.
In addition, I thought a vote for the Gramophone was a vote for a kindred, period-piece icon that accepts facts and the random luck of the universe that accompanies our roll of the dice.
It was time to vote.
Here is the record of my submitted on-line vote (you could select 8 tokens each time you voted):
.
.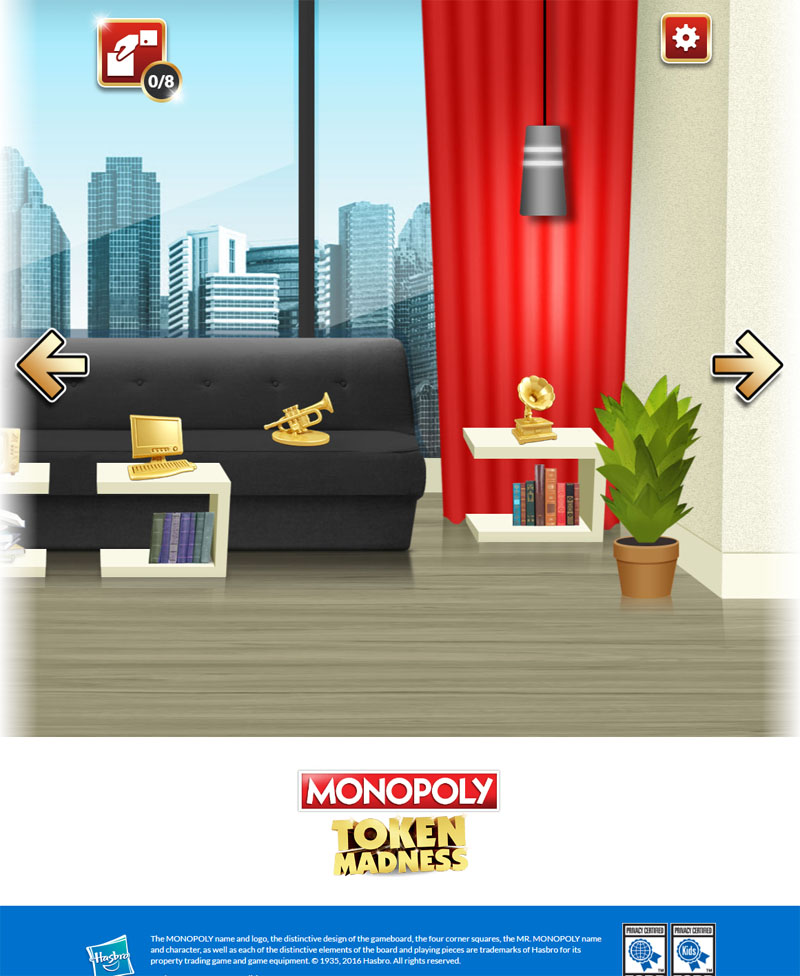 .
.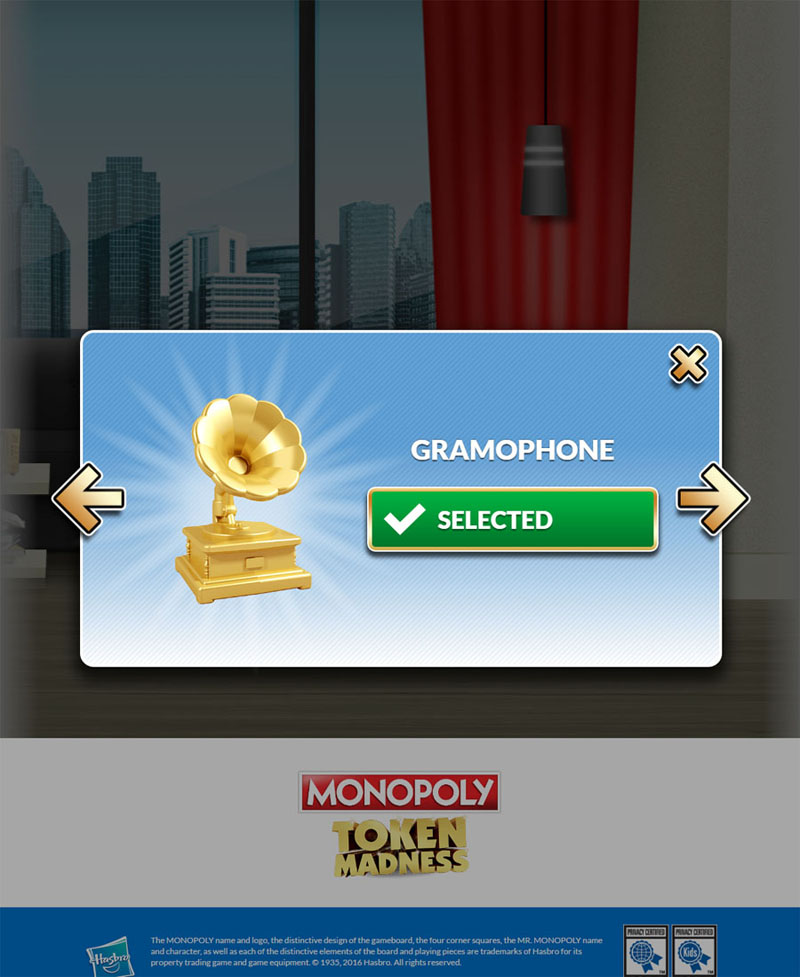 .
.
.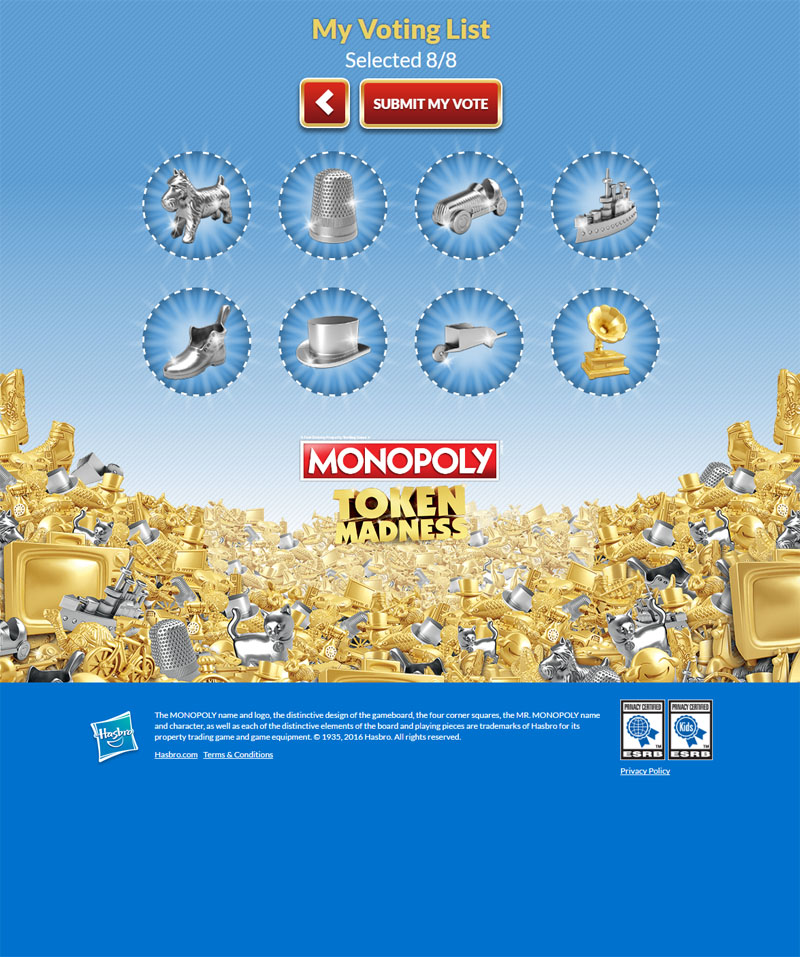 .
Voters were able to vote as many times as they wanted so I was afraid my token candidates and democracy were both at risk.
When the results were announced on March 19, 2017 (which Hasbro had modestly called "World Monopoly Day") my fears proved true - it was the end of the road for the thimble, the boot, and the wheelbarrow. As gametyrant writer Dean Clark noted in his summary of this election, these results meant "it's time to say goodbye to the classic Thimble, kick out the Boot, and wheel out the Wheelbarrel and hello to some community favorites; Rubber Ducky, T. Rex, and a cute Penguin!
The three new 2017 elected Monopoly Tokens
Nothing more really can be said. The Gramophone and its generation of icons had failed to get the votes.
But in this election I guess there is some consolation: It's only a game.
Note: See original Board Game Patent by C. B. Darrow below and Figure 2 for the original patented tokens:
.
.