As hostess of the annual Phonograph Birthday party (held on whatever weekend is closest to December 6th), Sharon has seen large and small gatherings come to her home and blow out the candles and celebrate a unique birthday.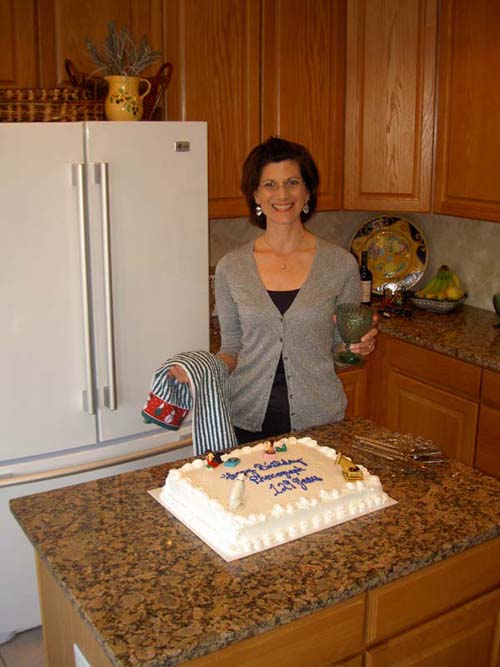 Sharon has always maintained her sense of humor and style in managing an eccentric event that is totally a Doug thing. It is always appreciated by the Friends of the Phonograph who attend and with a smile call it "the social event of the year."
So many other things, of course, are experienced that will be remembered much longer than any Phonograph birthday party. But in Sharon's world it has its day.