"The Girl He Left Behind Him"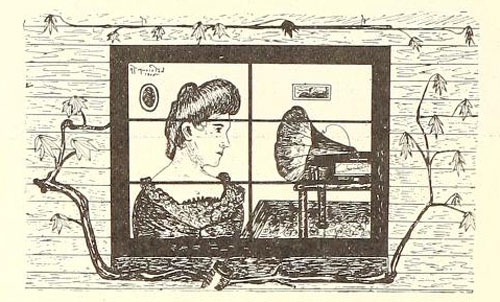 A Tale of the Phillipine War
This short story by Howard Taylor was written specially for The Talking Machine World and published in the January 1906 edition. The verses of the song "The Man in Army Blue" used in the story were also written by Mr. Taylor and Mr. William Mountain, but apparently never published. The record "Army Blue" was recorded on the Victor label by the American Quartet in 1913.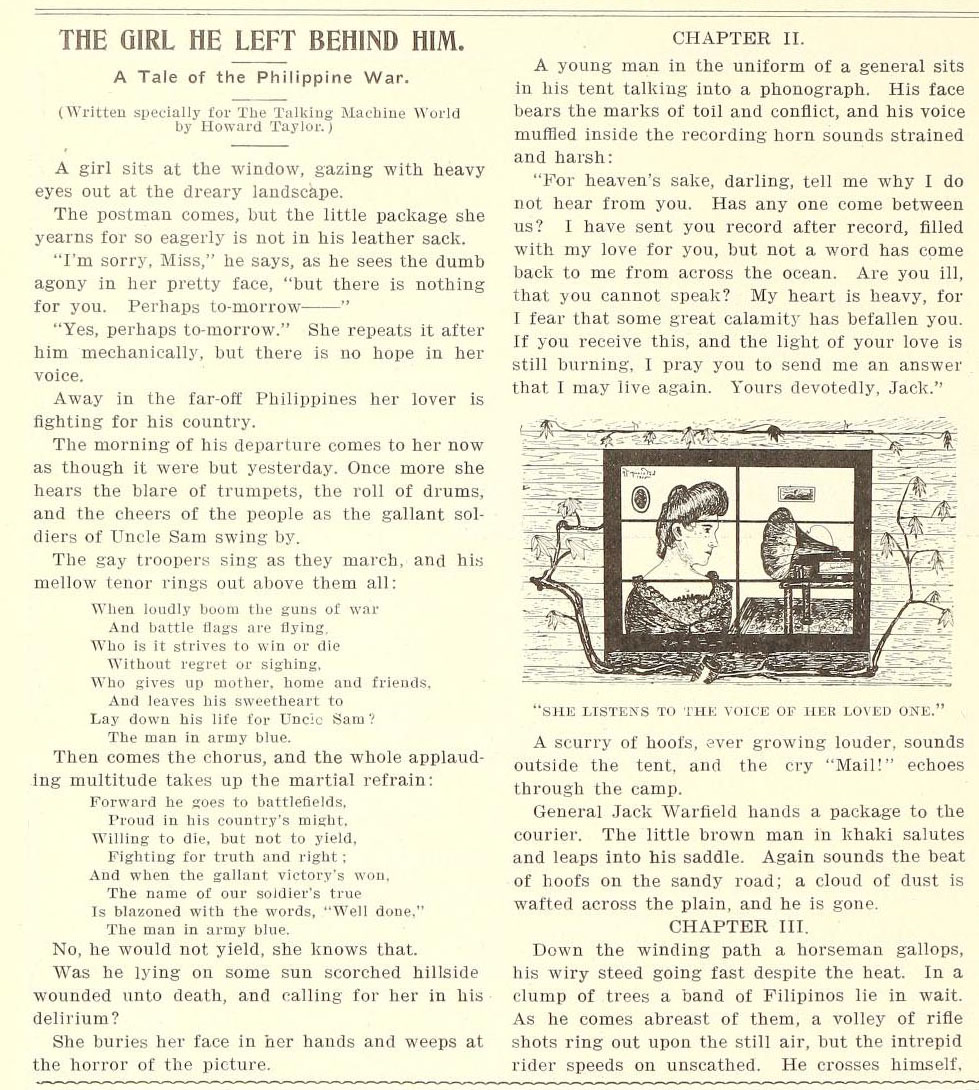 Sung by the American Quartet (Billy Murray, William F. Hooley, Steve Porter, and Robert D. Armour

Record Label and Recording Courtesy of the Library of Congress

Victor Recording Catalog Number 17500

Recording Matrix Number B-14118

Recording Date 1913-11-25

Phonographia