The Hurdy Gurdy Girl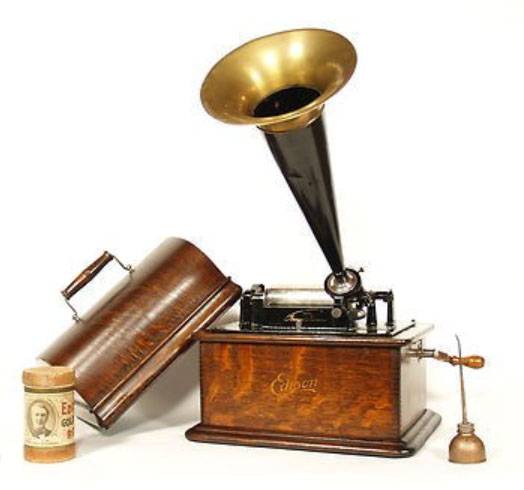 The Edison Phonograph and the Hurdy Gurdy Girl
By Doug Boilesen, 2022

The Hurdy Gurdy Girl is a musical by Richard Carle which played in Boston in the summer of 1907. The October 1907 Edison Phonograph Monthly said the 'show' used an Edison Standard Phonograph in its first act. The comedian of the show used the phonograph and its record titled "The Dream of the Rarebit Fiend," to dance by and it was said to be "exactly what was wanted."

The Internet Broadway Database (IBDB) has a page for "The Hurdy Gurdy Girl" with details about its opening at Wallick's Theatre in New York City on September 23, 1907 and closing on October 12, 1907 after 24 performances. The songs of the three act musical are documented on the IBDB along with the following credits:

Book by Richard Carle; Music by H.L. Heartz; Lyrics by Richard Carle; Music orchestrated by Robert Hood Bowers and Alfred Dalby Entire production staged under the personal supervision of Richard Carle; Dances arranged by Richard Carle and Adolph Neuberger. Produced by Charles Marks. The opening night cast is also identified with the roles they played.

The Edison Phonograph Monthly, October 1907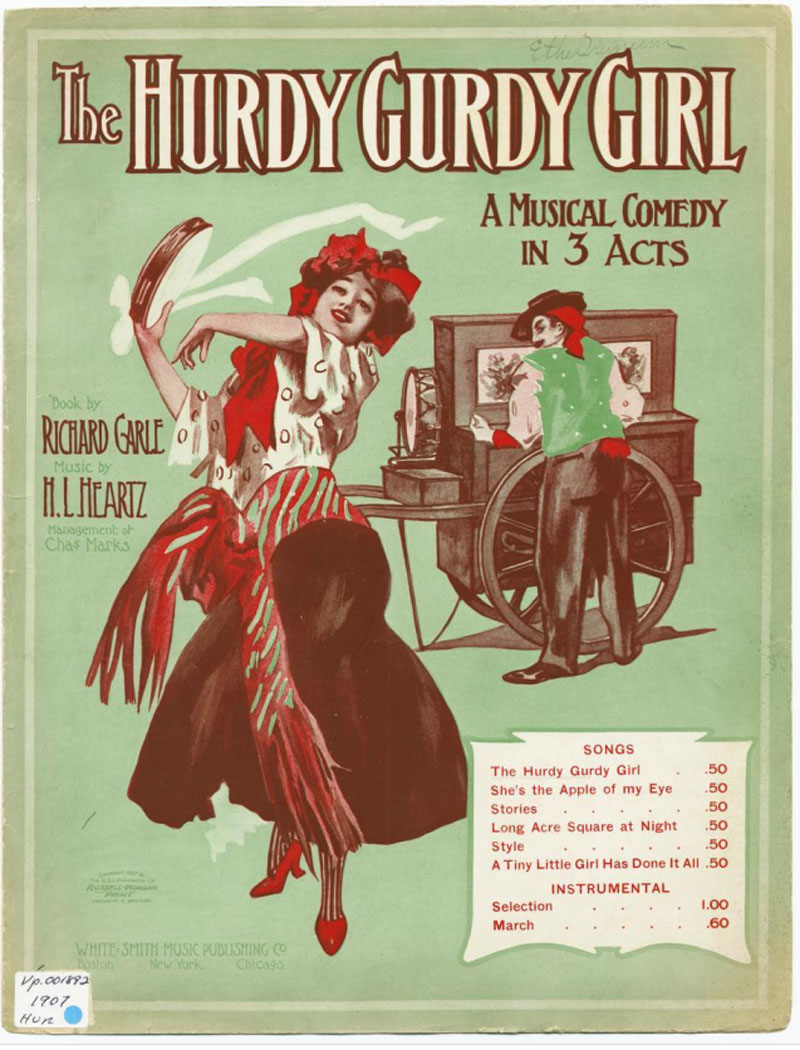 Sheet Music Courtesy University of Maine
Carle, Richard and Heartz, H. L, "The Hurdy Gurdy Girl" (1907). Vocal Popular Sheet Music Collection. Score 622.
"The Dream of the Rarebit Fiend", said to have been used in the first act of "The Hurdy Gurdy Girl", can be heard here courtesy of David Giovannoni Collection and his Library of Historical Recordings at i78s.

The 1912 Columbia 78 rpm disc "Dream of the Rarebit Fiend" performed as an accordian solo by Guido Deiro is here courtesy of the Internet Archive.

Act 1 Songs of Hurdy Gurdy Girl include the following:

"Bluff" sung by Porter No. 1 and Bunco Men

"The Sausage King" sung by Otto Ludwig Otis and Chorus

"Scrub, Scrub, Scrub" sung by Scrub Women

"Hope On" sung by Milo

"The Hurdy Gurdy Girl" sung by Tom Otis and Chorus

The October 1907 Edison Phonograph Monthly said the 'show' used the Edison Phonograph in its first act. The Boston Globe July 30, 1907 confirmed that the phonograph was being used in the following article;

"Arthur Conrad's dance to a tune played by a phonograph is one of the new and ingenious bits of the first act..." (Note: Arthur Conrad is not mentioned as part of the cast when this show opened in New York in October 1907, however, all of the other cast members in this article were in the New York show's opening. Whether or not the phonograph scene and Arthur Conrad were cut from the show is not known).

For an earlier use of the phonograph on stage see "The Phonograph Girls, " a vaudeville melodrama presented in 1906 by the "Jersey Lilies."
Phonographia