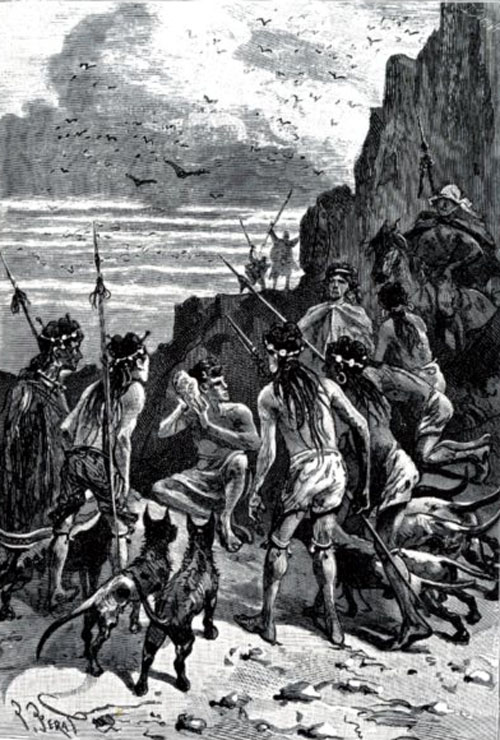 Le Courrier Véritable
Engraving from 19th Century of Listening to a Sponge - courtesy Daniel Marty (1)
The first chapter of Daniel Marty's bookThe Illustrated History of Phonographs is titled "Historical Background" and this engraving is on the frontis for that chapter. When I read this book in the early 1980's I loved the description of a voyage by Captain Vosterloch to the South Seas and Vosterloch's discovery of a new way to send long-range communications. Marty summarized the voyage as follows: (1)
In January, 2018 William Sutton and John Sutton published an article titled CAPTAIN VOSTERLOCH AND THE LONG PLAYING SPONGE which included a copy of the Parisian pamphlet for April 1632 (perhaps) of Le Courrier Véritable which I am adding here.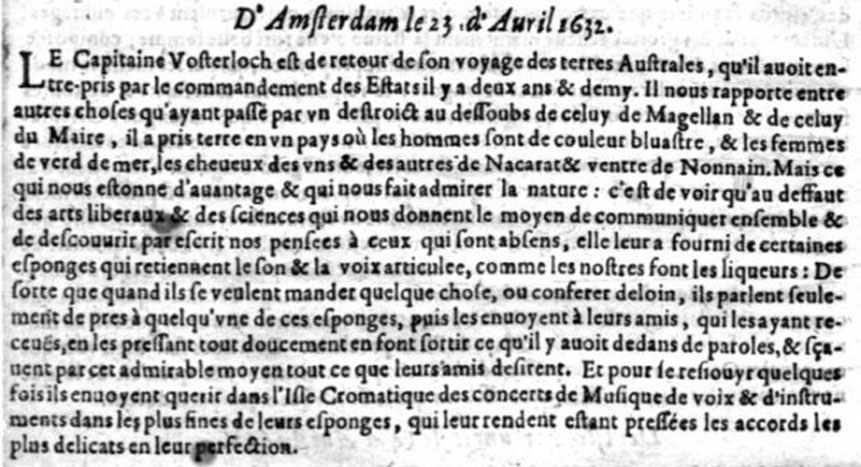 William Sutton and John Sutton also include an article from the St. Andrews Buoy, August 17, 1905 which recounts this story as an early prediction of the phonograph.
Visit William Sutton's website for more details about Le Courrier Véritable and the sponge phonograph, and some references regarding the history of people fantasizing about recording sound in which Sutton asks "What other suggestions, besides our sponge, were being made?"
Sutton's conclusion about this sponge story is perfect: "The phonographic poriferum, regarded as myth, takes its place in a venerable tapestry of historical science fiction."