The Phonograph Witness. A Drama in Five Acts
by George W. Hill, 1883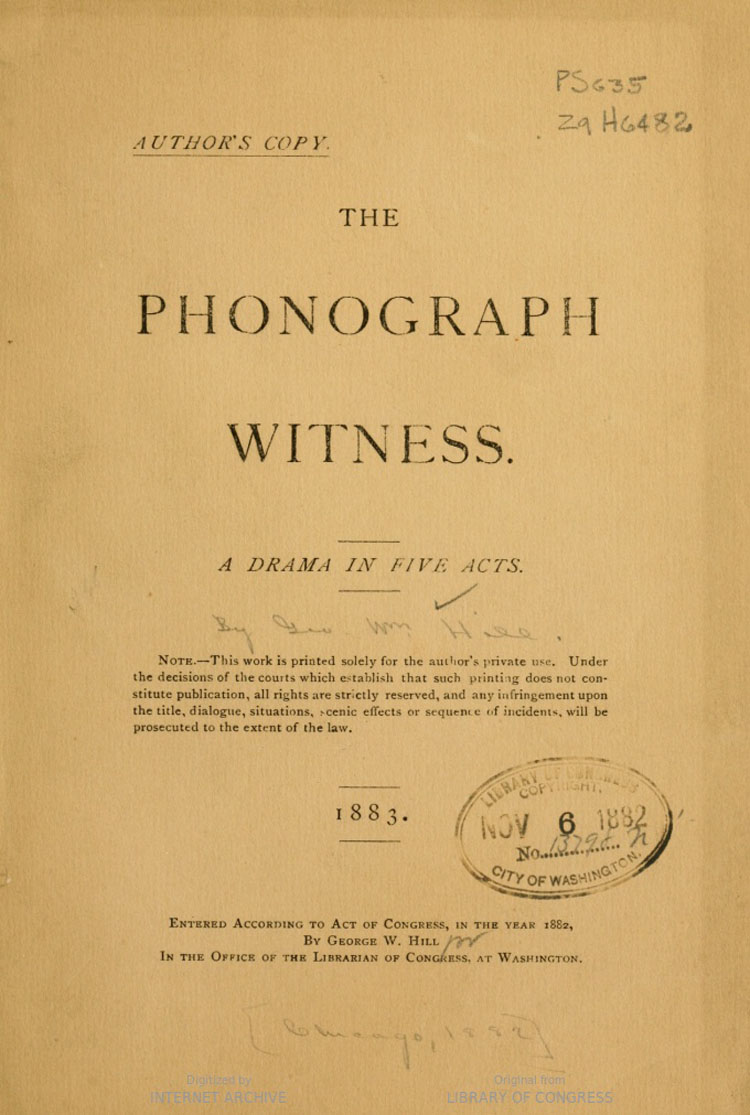 This five act drama was written by George W. Hill and deposited in the Library of Congress on November 6, 1882. It's a love story with the phonograph (only invented five years earlier and in reality still just a novelty) playing a role of "essential witness" in a murder trial.
It's revealed in Act 1 that Helen's Uncle Dick has made her father's office a "Phonographic Chamber" where all sounds heard in that room are recorded by Uncle Dick's improved phonograph which is "an accurate though invisible, reporter" capable of being a "canny witness."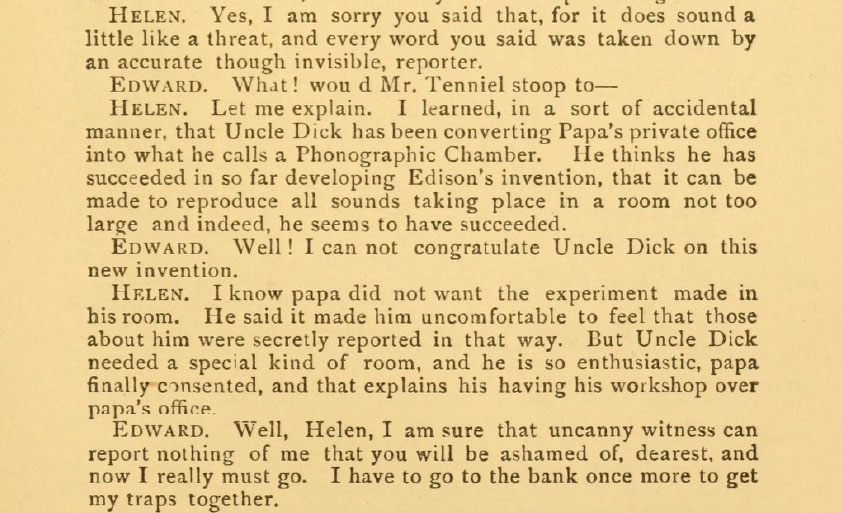 The play can be read on-line courtesy of the Internet Archive, HathiTrust.org and the Library of Congress. Excerpts that appear on this page are extracted from the Library of Congress's copy digitized by Internet Archive.