Summary - "The Rocket Book" by Peter Newell, an important American illustrator, published in 1912. The upward progress of a rocket, lit in the basement by the janitor's son, causes some strange situations as it passes through twenty floors of apartments.
Take a look and enjoy the way the rocket, set off by young Fritz in the basement of a building, travels up through the many different apartments on the floors above. "The book has a hole in every one of the pages where the rocket bursts a hole through the floor," said Lee Ann Potter, the director of the learning and innovation office at the Library of Congress. "It's so tactile and yet so old."
Courtesy of the Library of Congress - LCCN Permalink https://lccn.loc.gov/12023925
The highlight of this book for Friends of the Phonograph is when the rocket goes through the 11th floor of the building which has a phonograph in the room. "I never heard that record played before."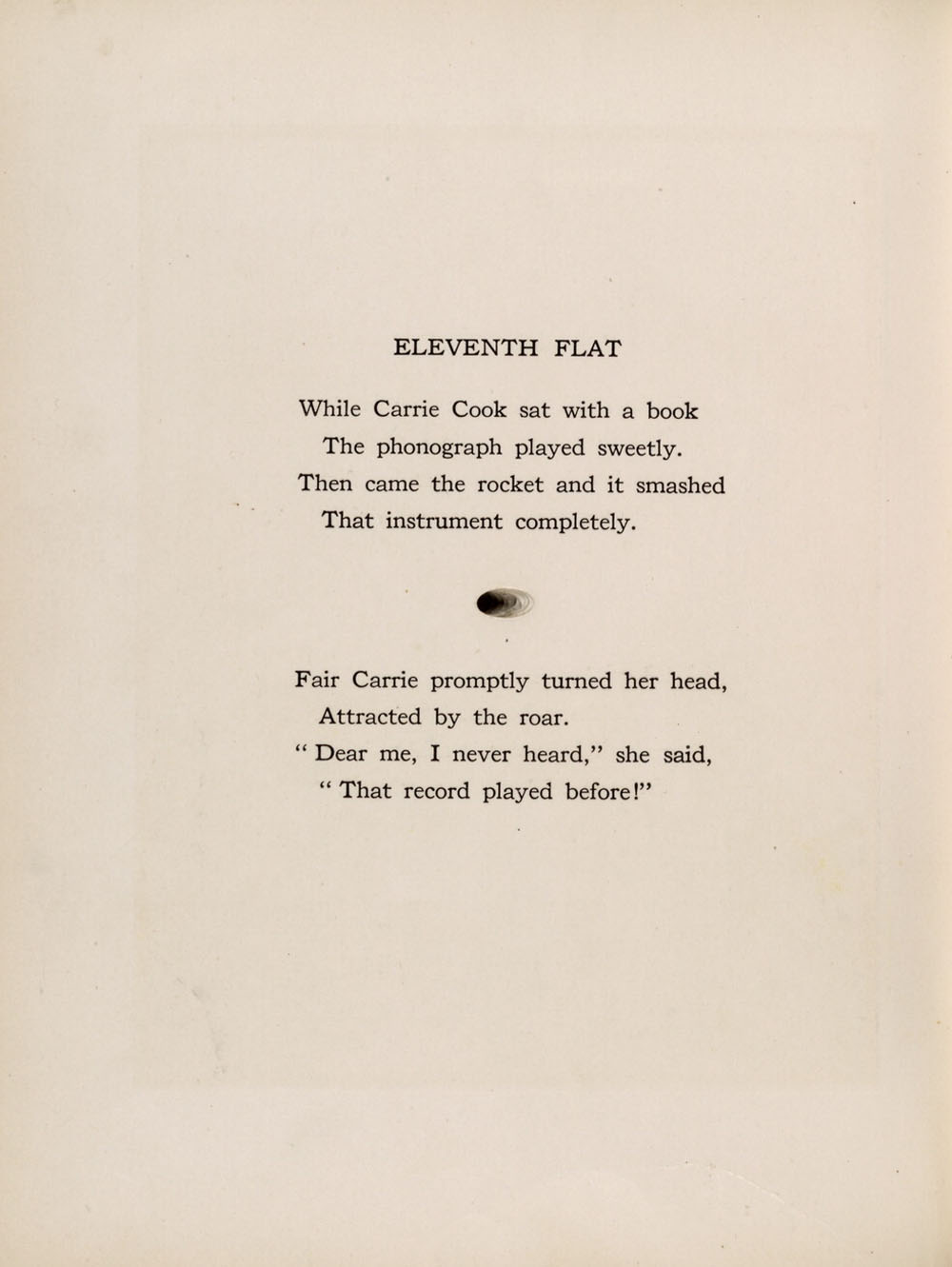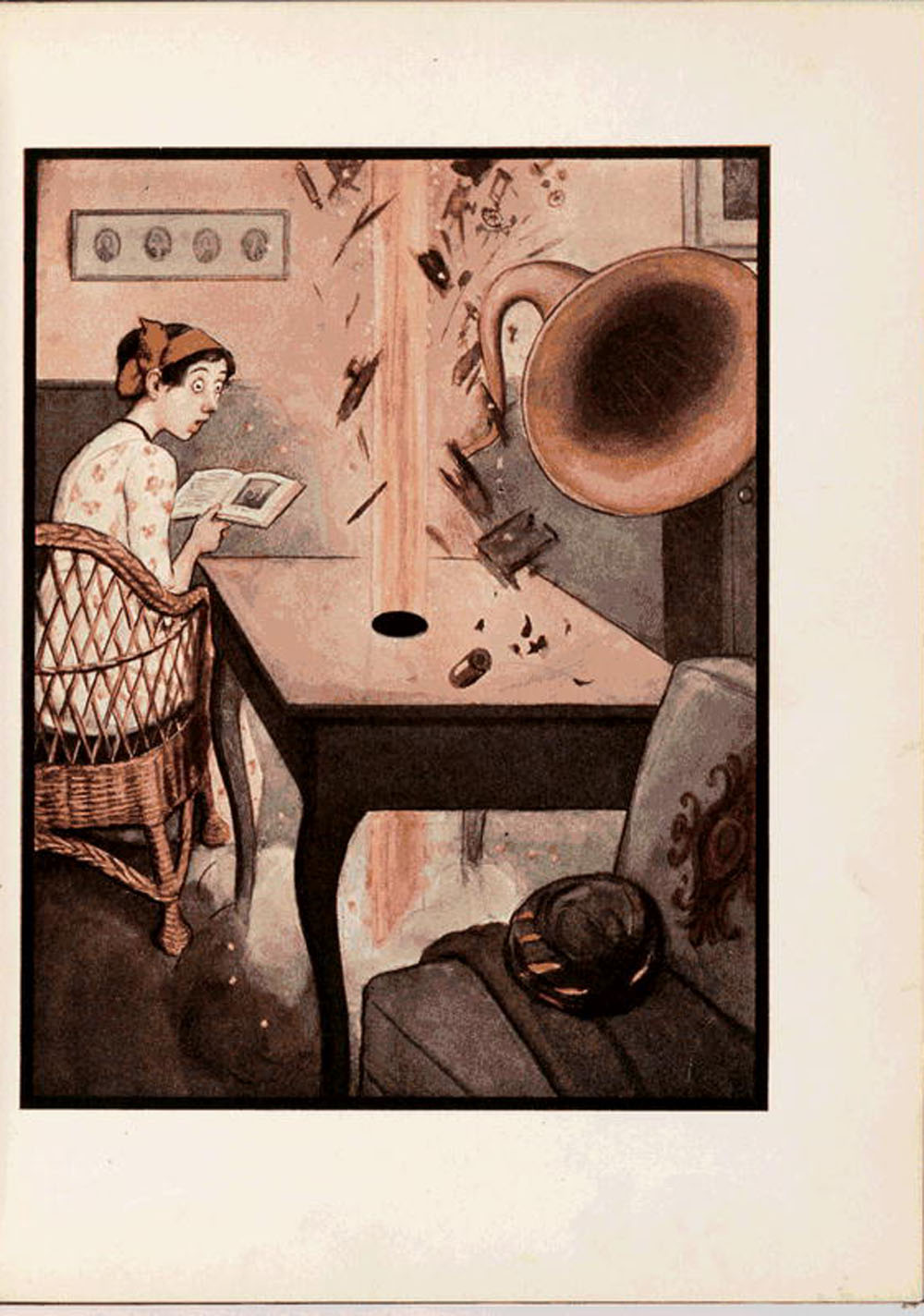 Newell, Peter, and Juvenile Collection. The Rocket Book. New York: Harper & Brothers, . Patterson Gift, 1912. Retrieved from Library of Congress Pdf.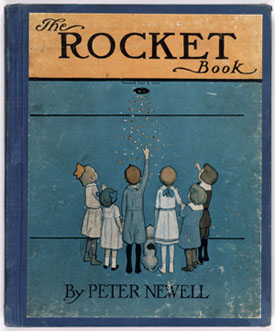 READ "The Rocket Book," by Peter Newell
Courtesy of The Library of Congress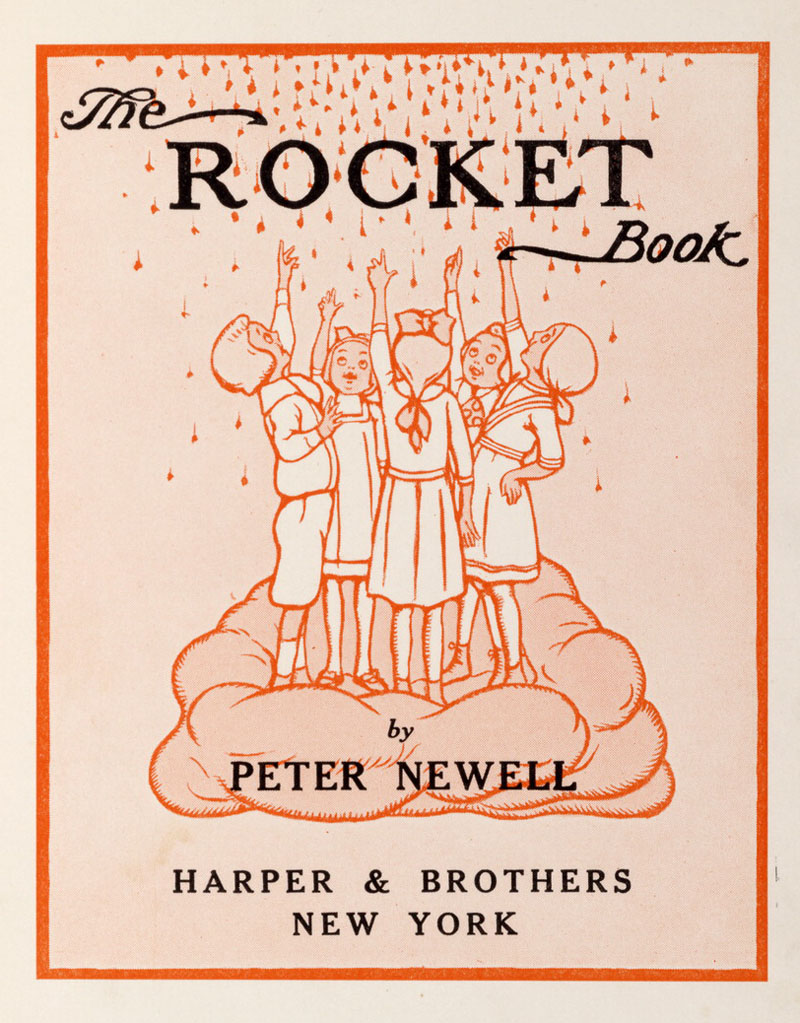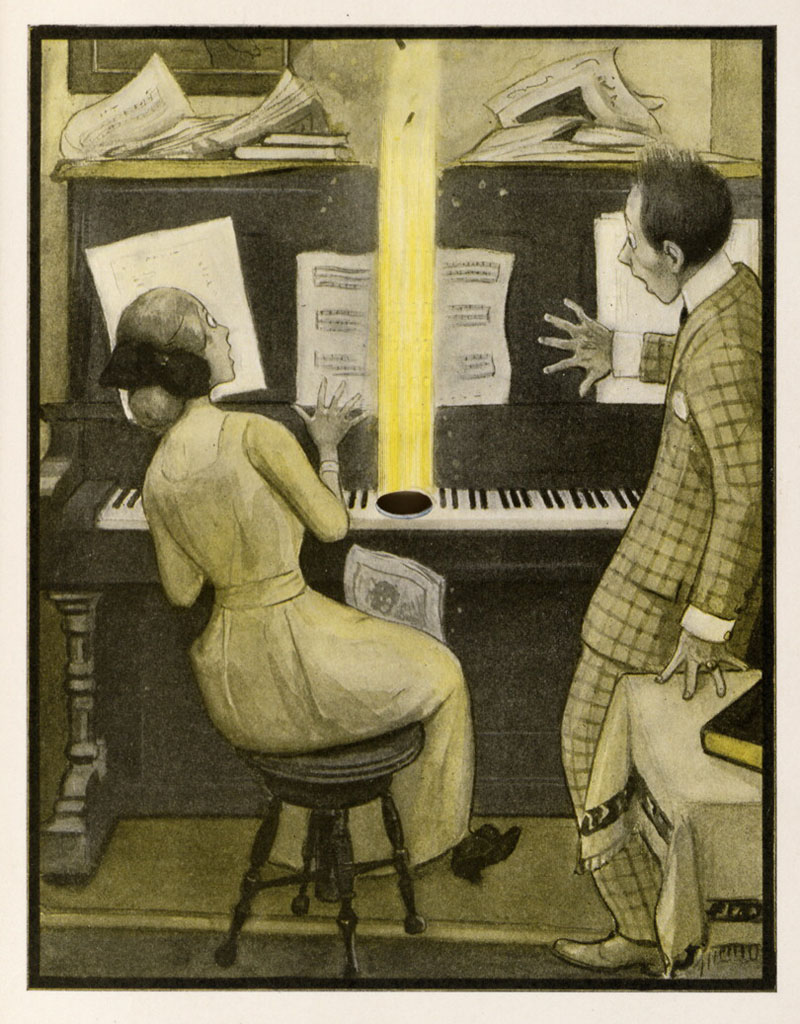 ELEVENTH FLAT
When suddenly the rocket, hot,
The old piano jumbled!
It stopped that rag-time like a shot,
Then through the ceiling rumbled.