This gallery displays advertisements where a phonograph is part of the story but not what's being sold.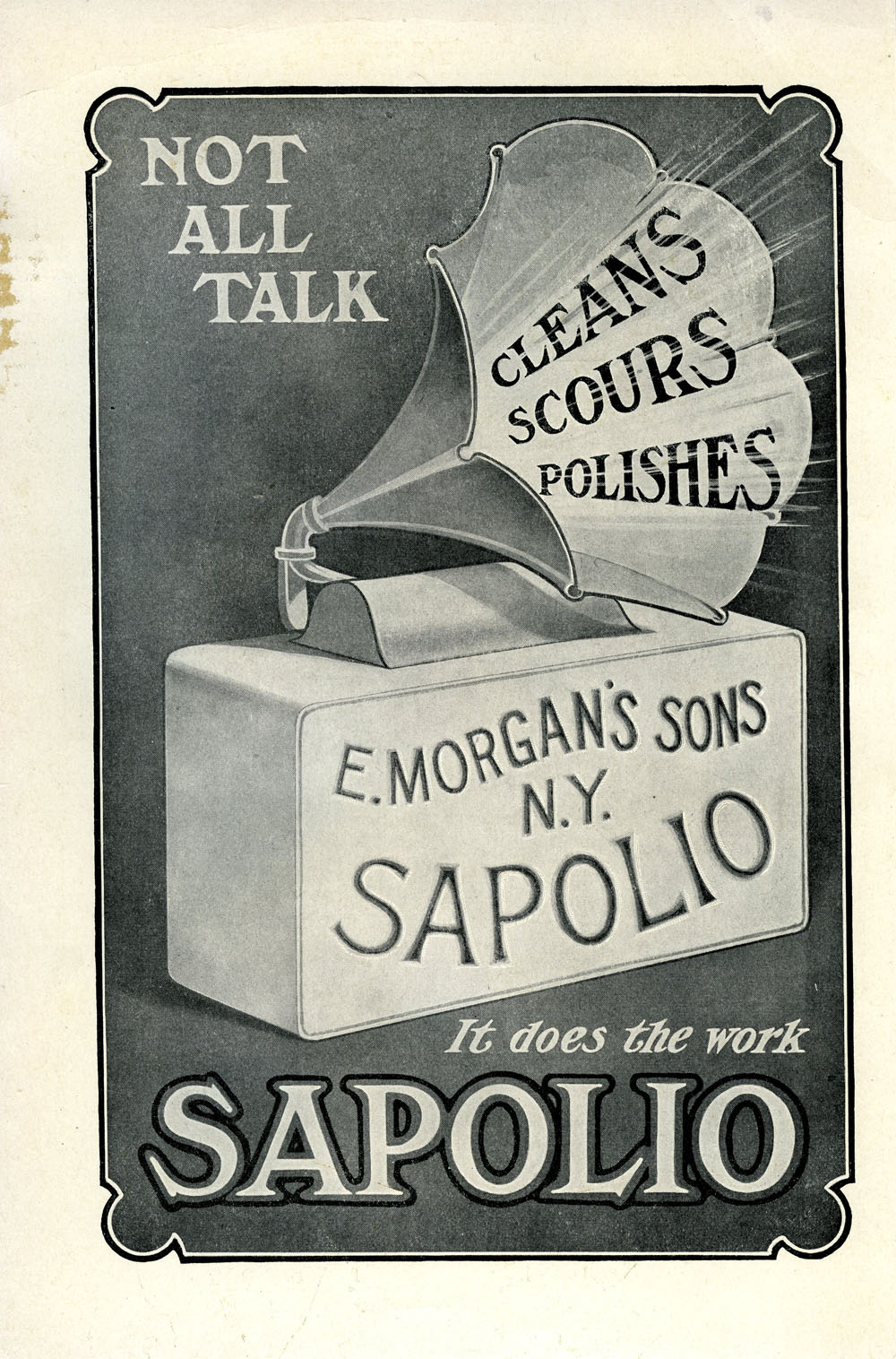 "Not all Talk," ad for Sapolio Soap, Appleton's magazine, 1908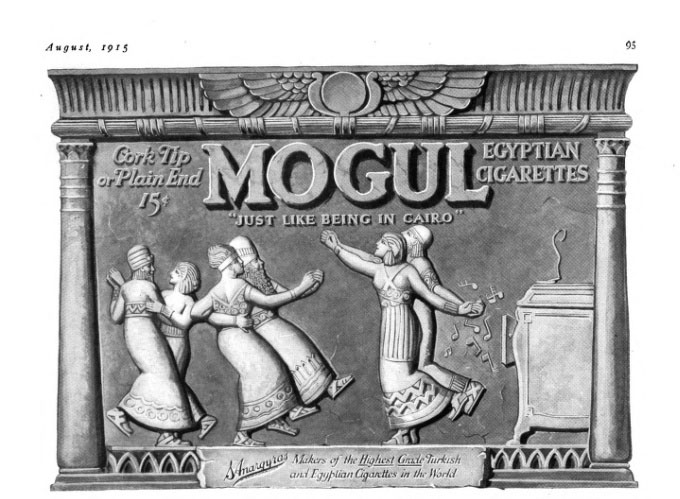 Mogul Cigarettes, Dancing to the Victrola, The Theatre Magazine, August 1915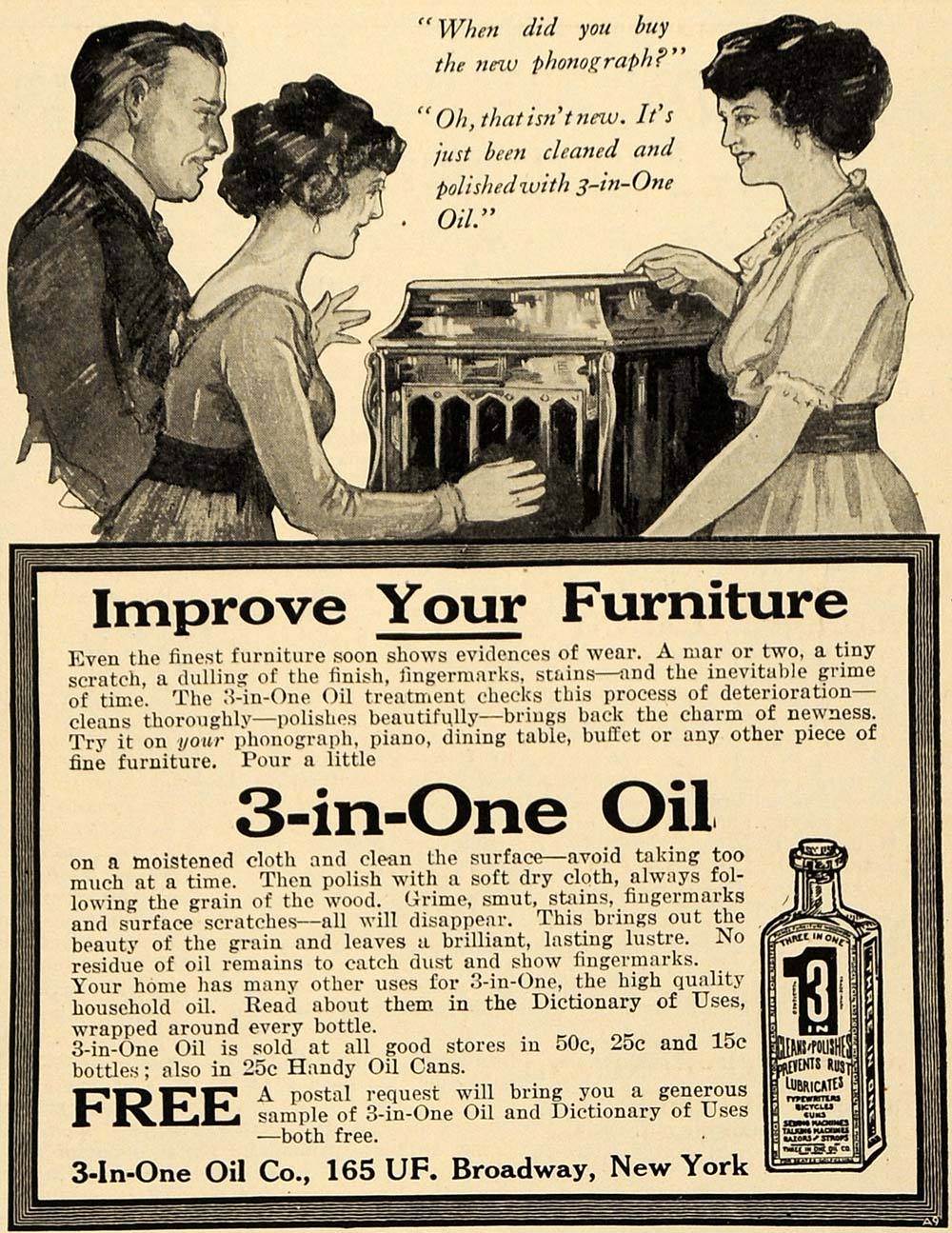 3-in-One Oil 1918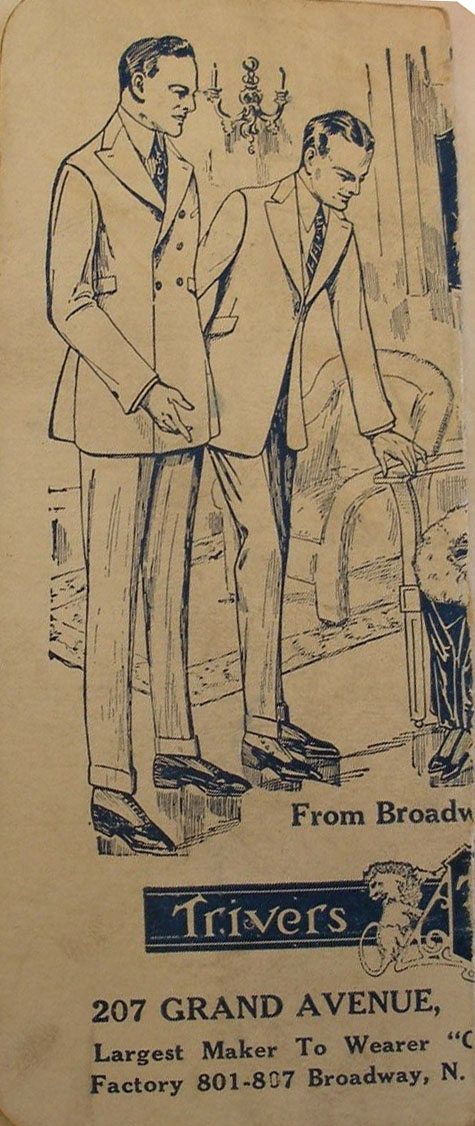 1920 Advertising Calendar from Trivers Clothes Milwaukee, WI - Victrola in Background - 2 1/4" X 5 1/2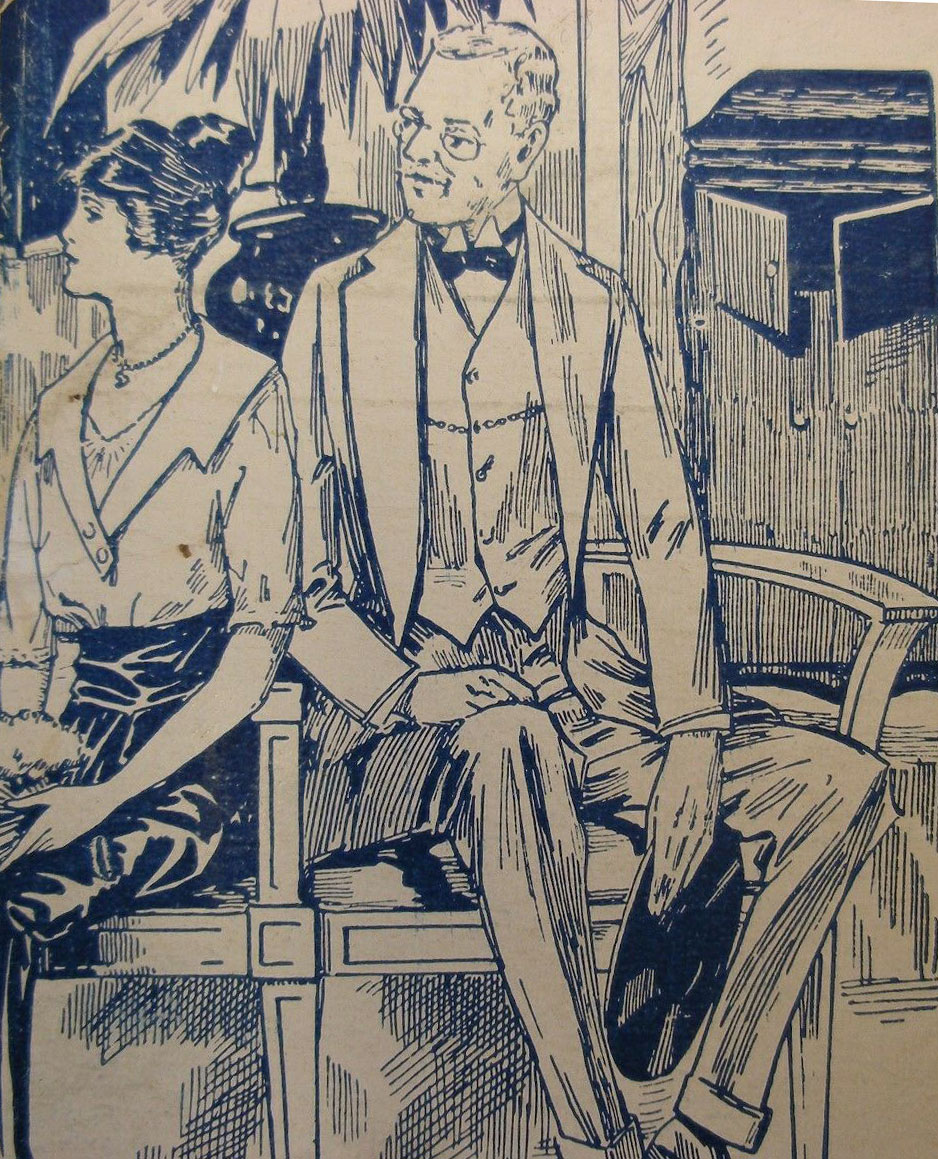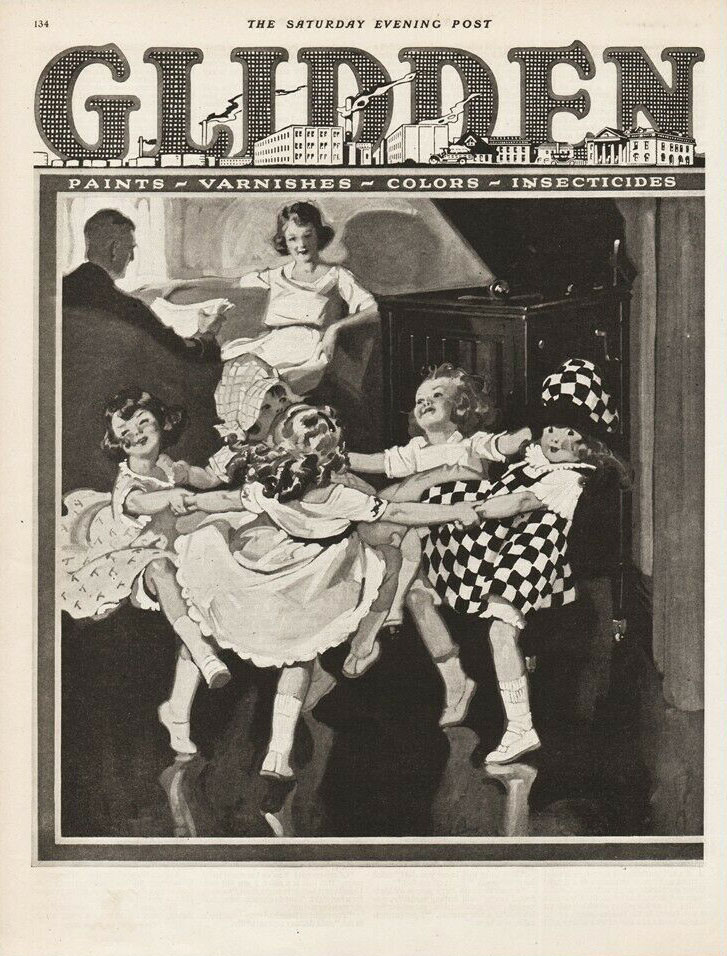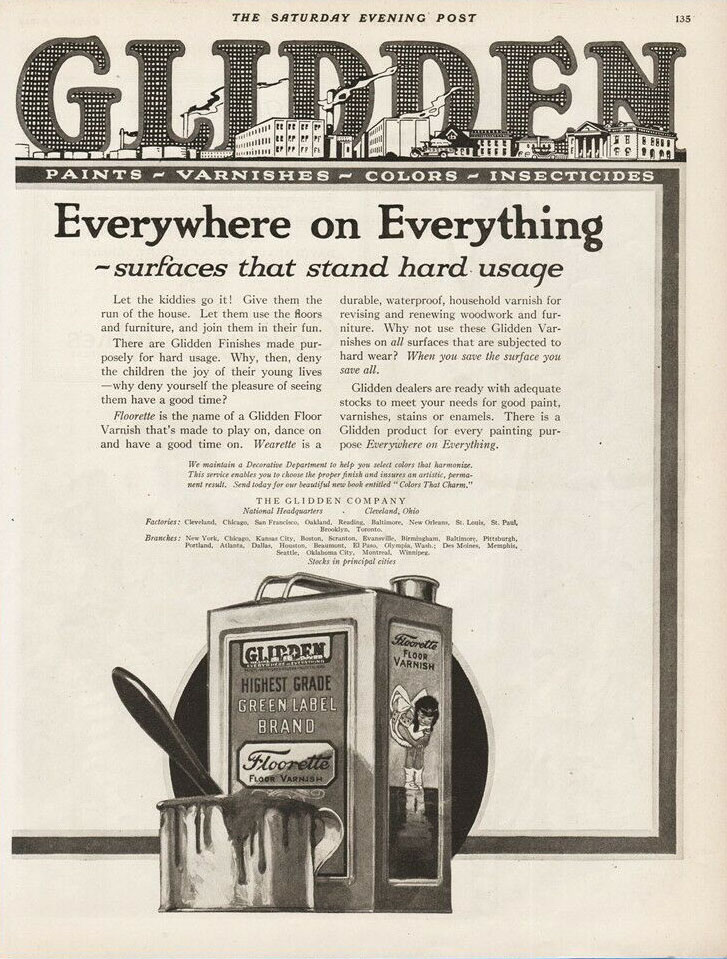 Glidden Paints - The Saturday Evening Post 1920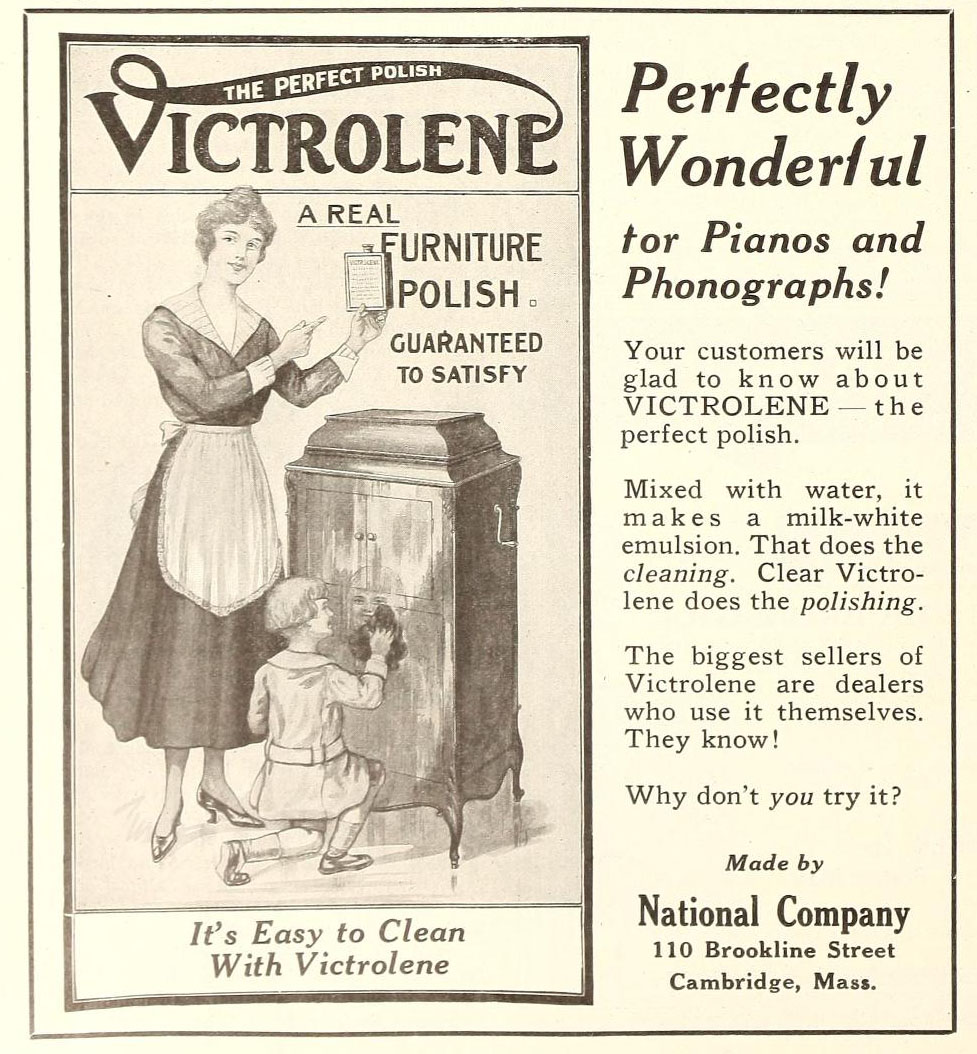 Vitrolene Furniture Polish, The Talking Machine World, February 1923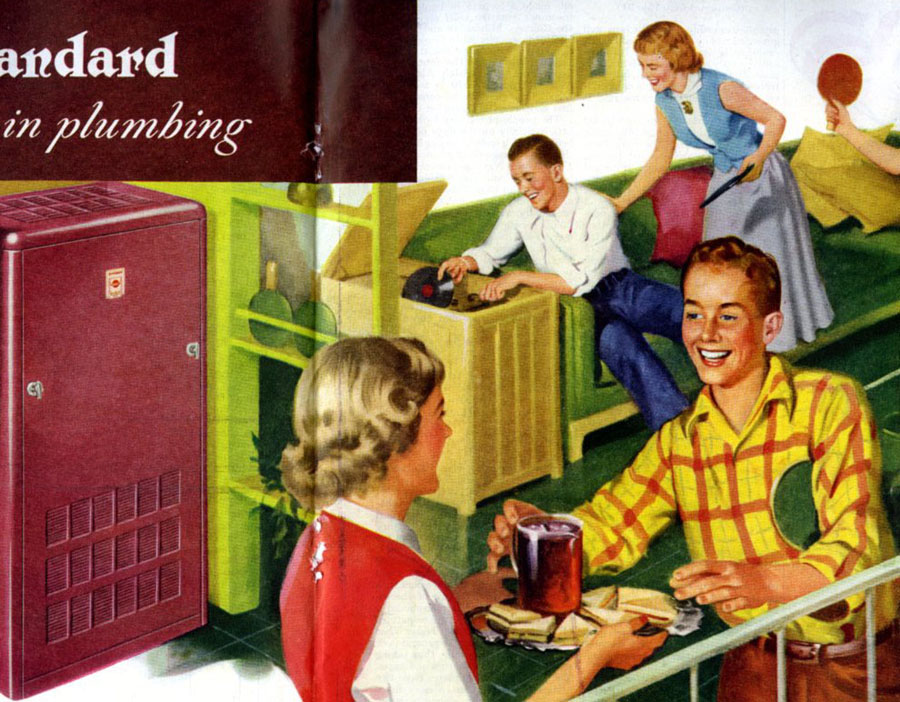 American-Standard - First in heating first in plumbing, The Saturday Evening Post, September 15, 1951 (two-page ad)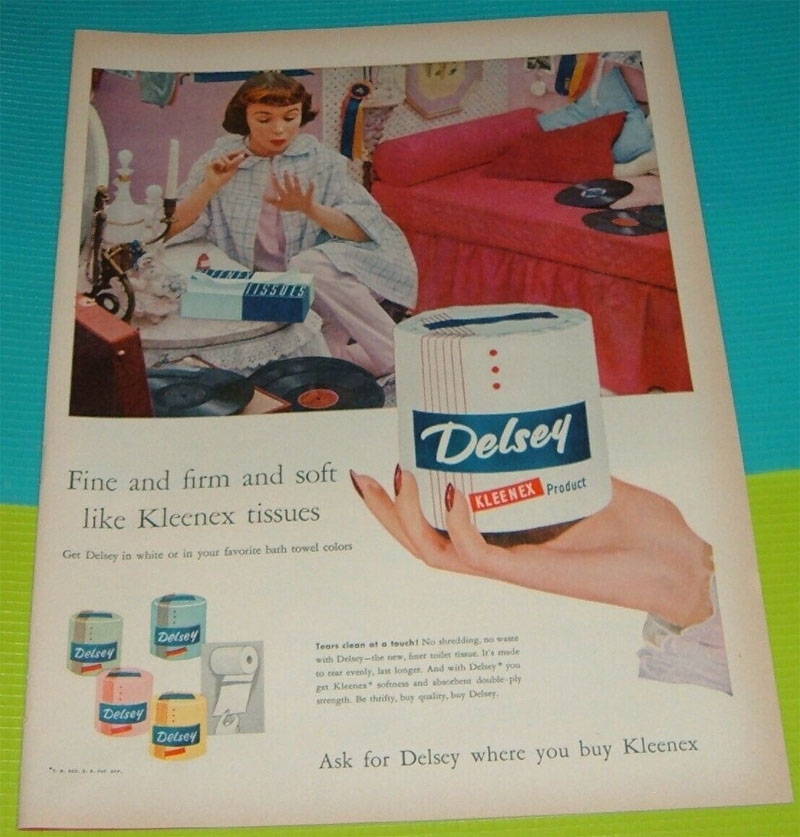 Delsey Toilet Paper, 1954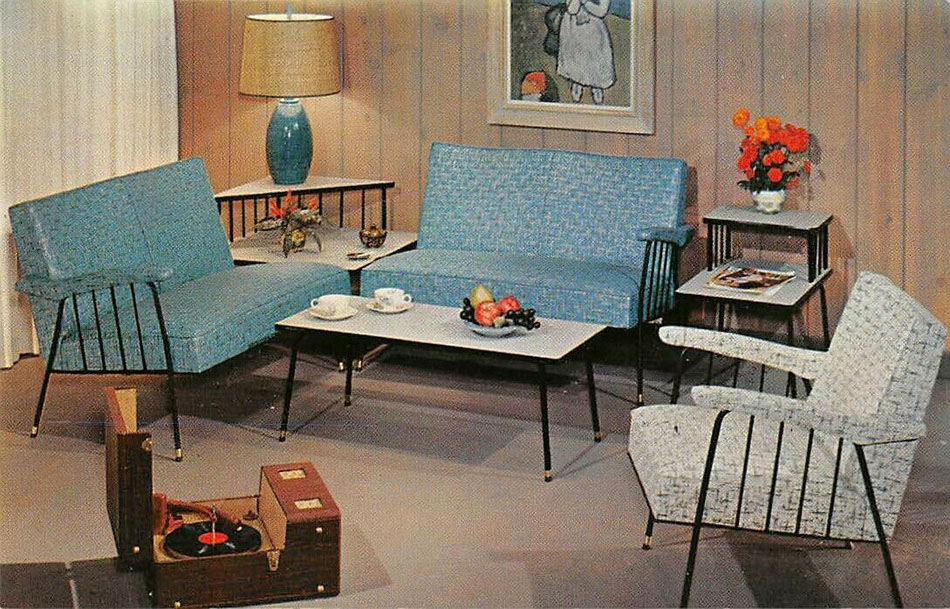 Circa 1957 postcard advertising 6-piece furniture set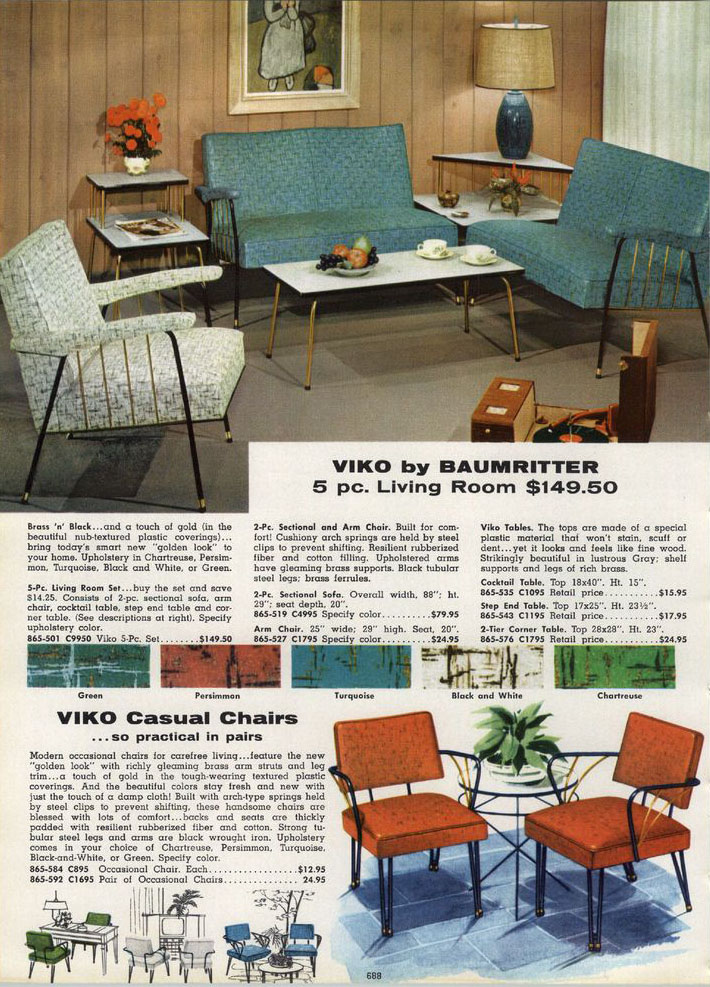 1957 6-piece furniture set in catalogue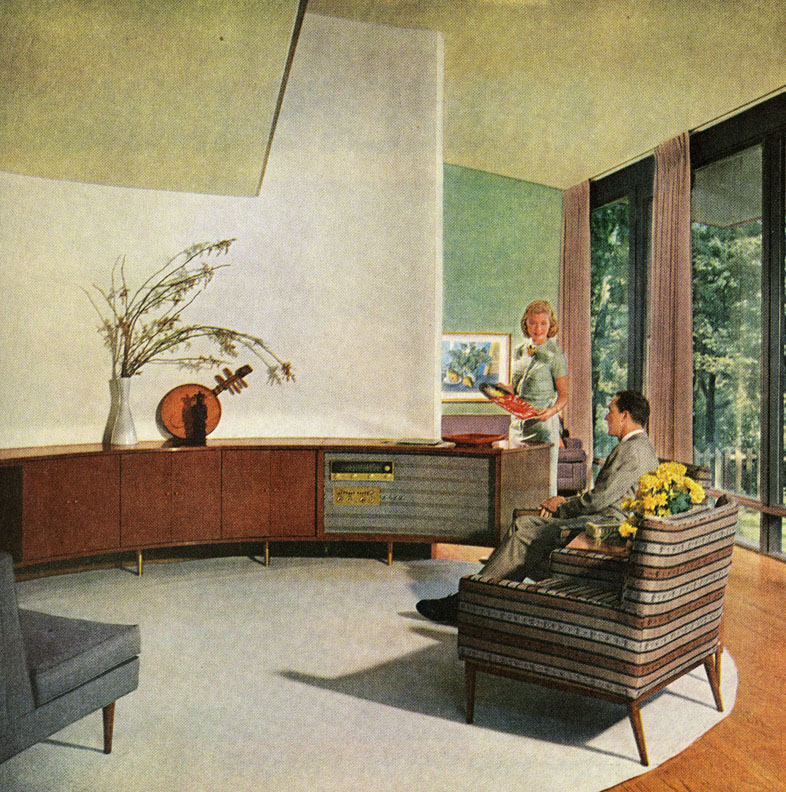 U.S. Gympsum, 1959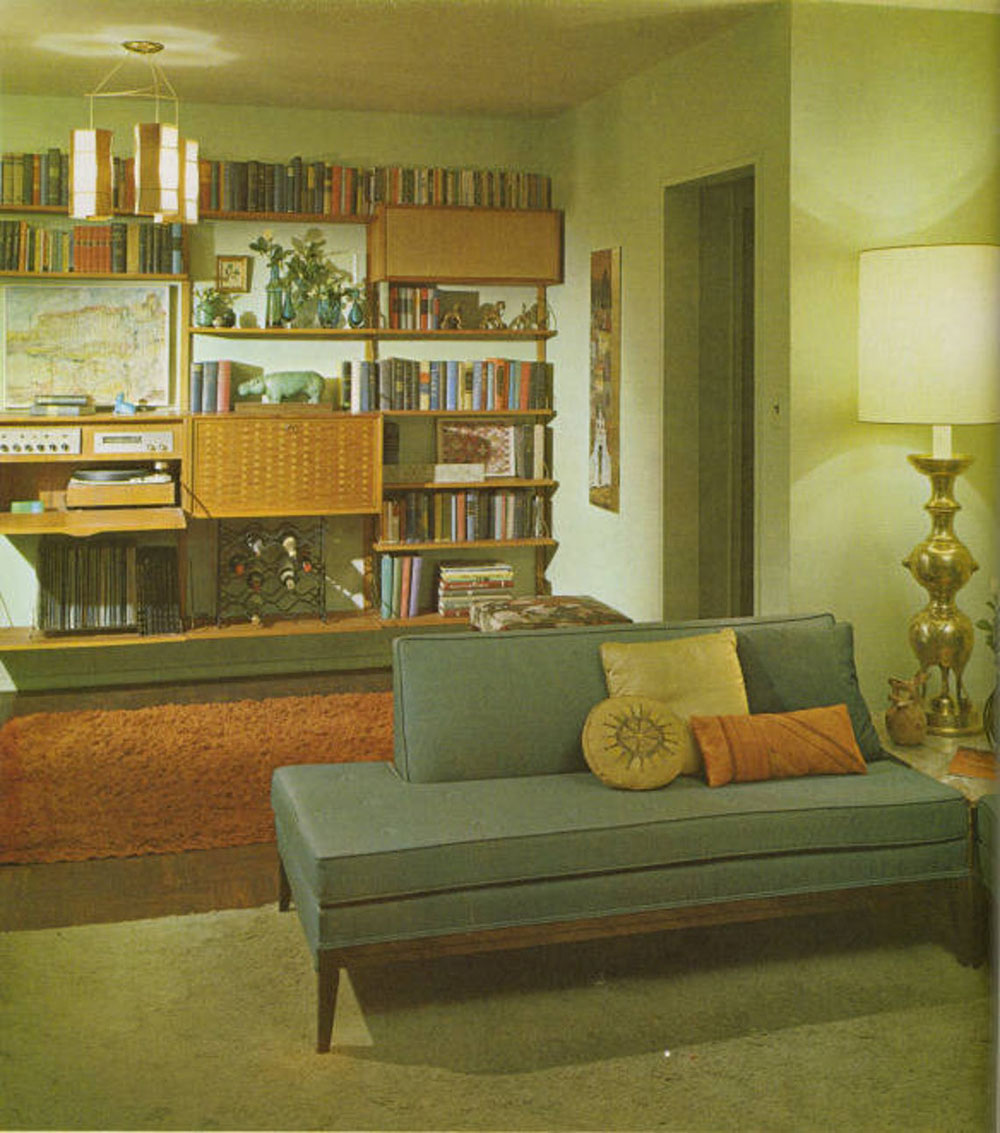 Interior Decoration A to Z by Betty Pepis 1965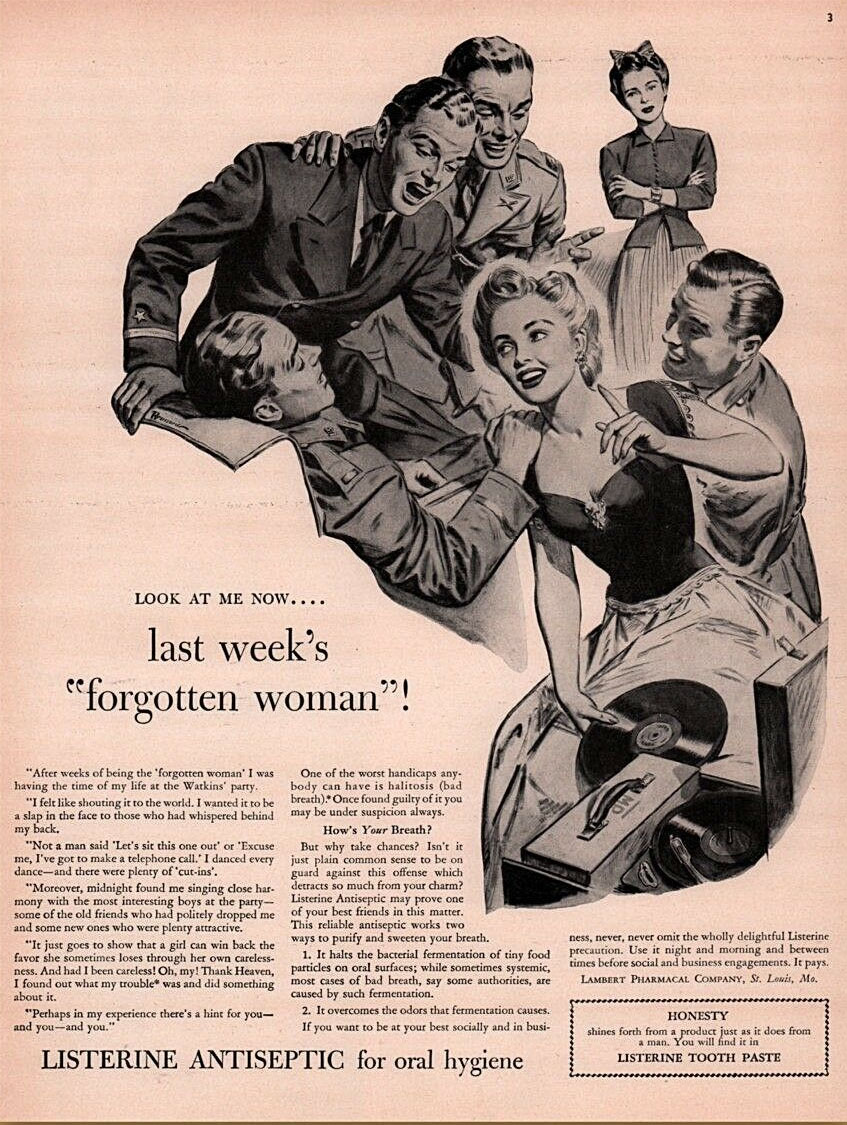 "I danced every day -- and there were plenty of 'cut-ins'.
Listerine magazine ad, 1942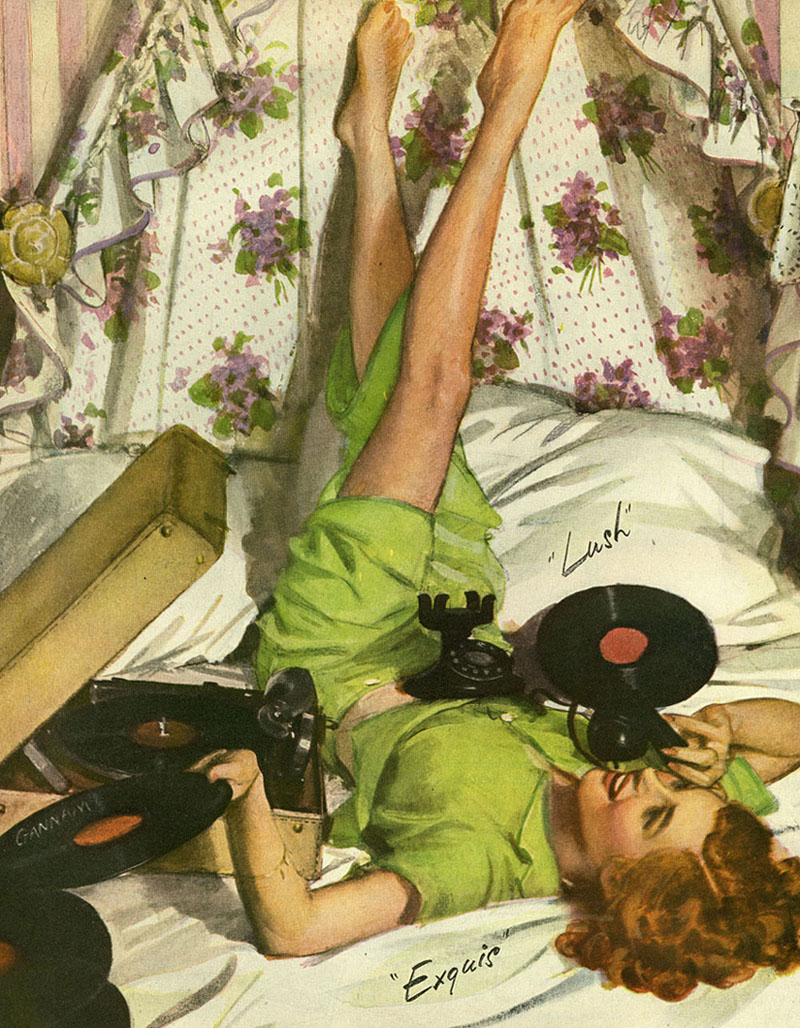 Pacific Sheets, 1945

Little Lulu's Tips to add life to records, Life Magazine, July 1951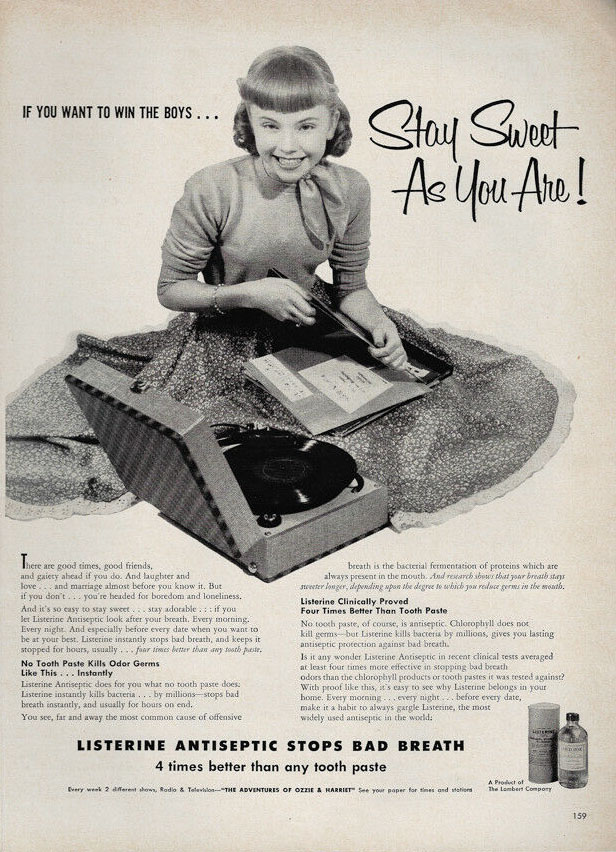 1954 Listerine Magazine ad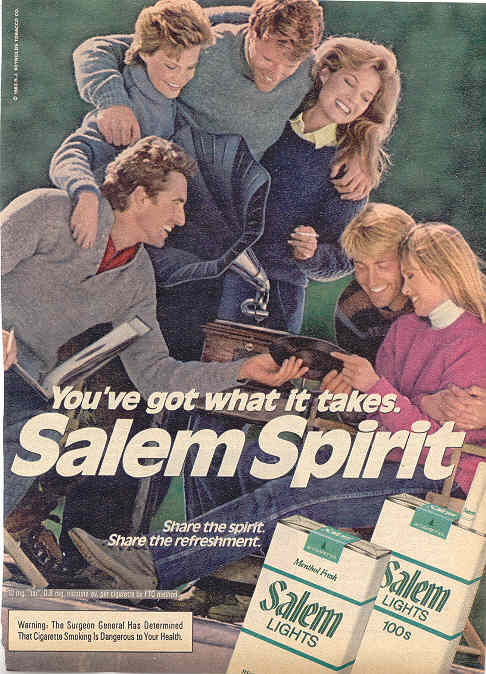 Salem Cigarettes, 1964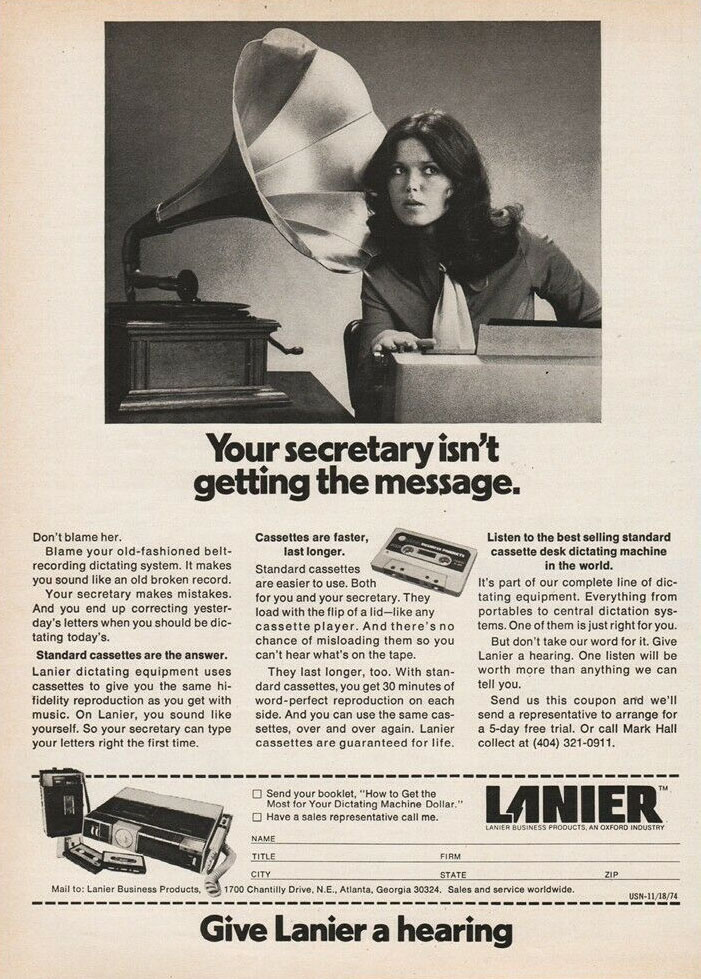 Lanier Business Products, 1970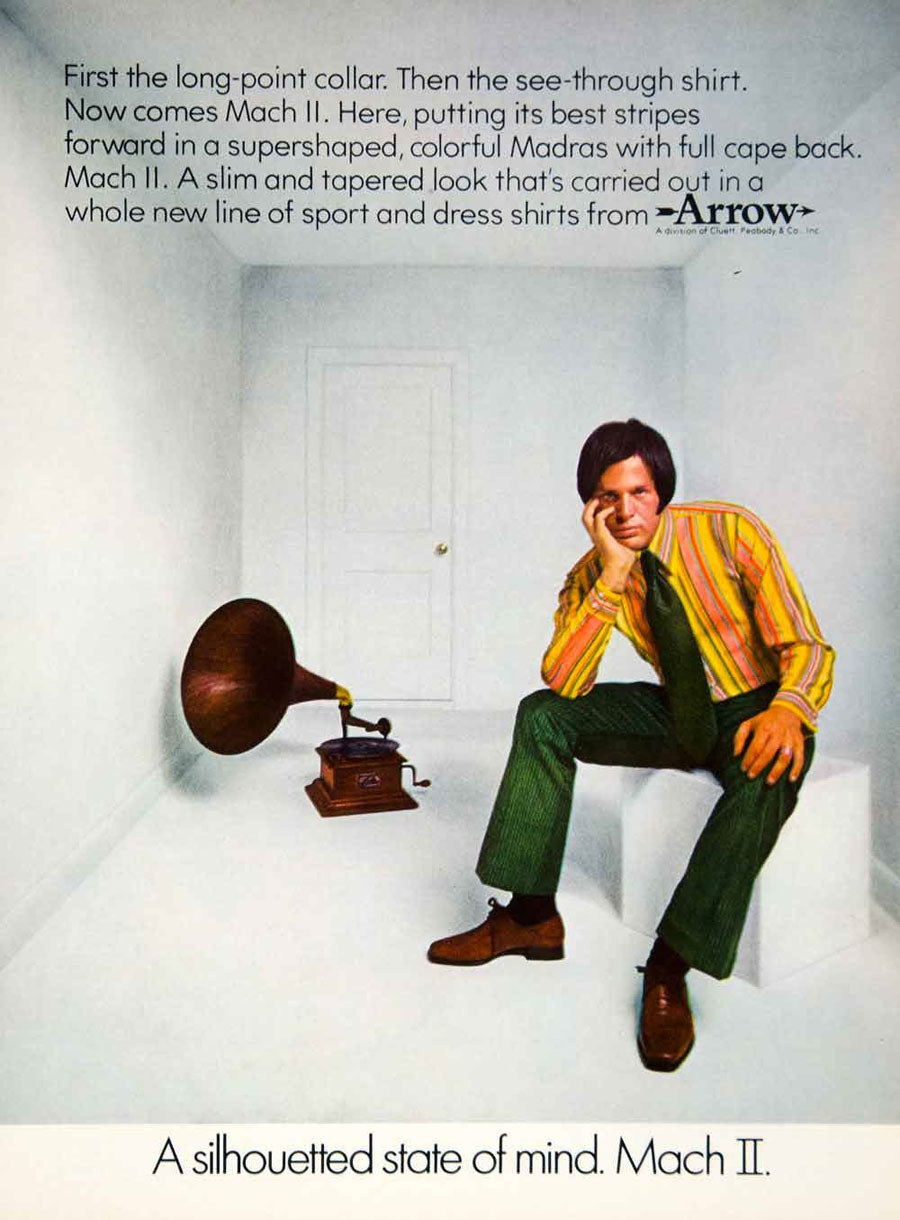 Arrow Shirts, 1970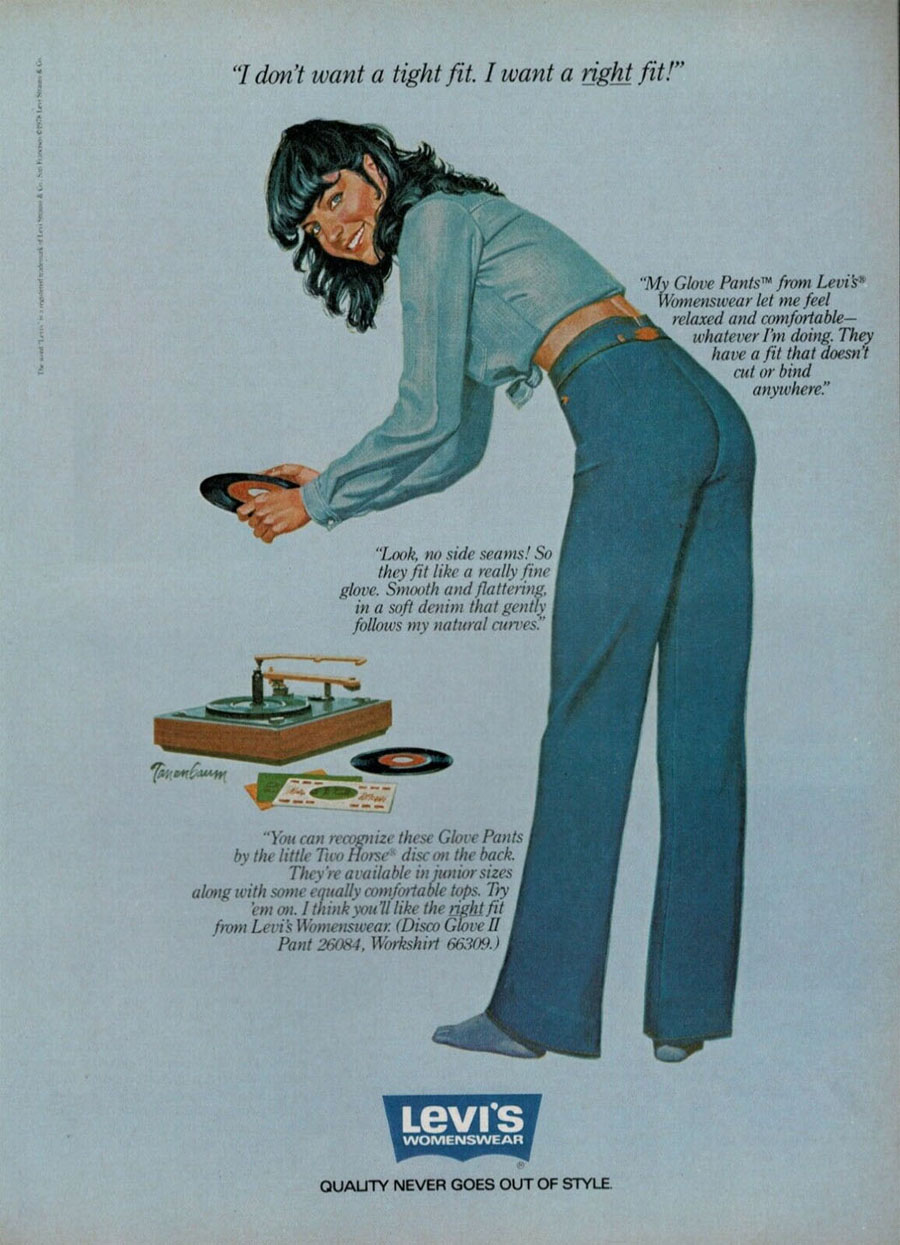 Levi's Womenswear, 1979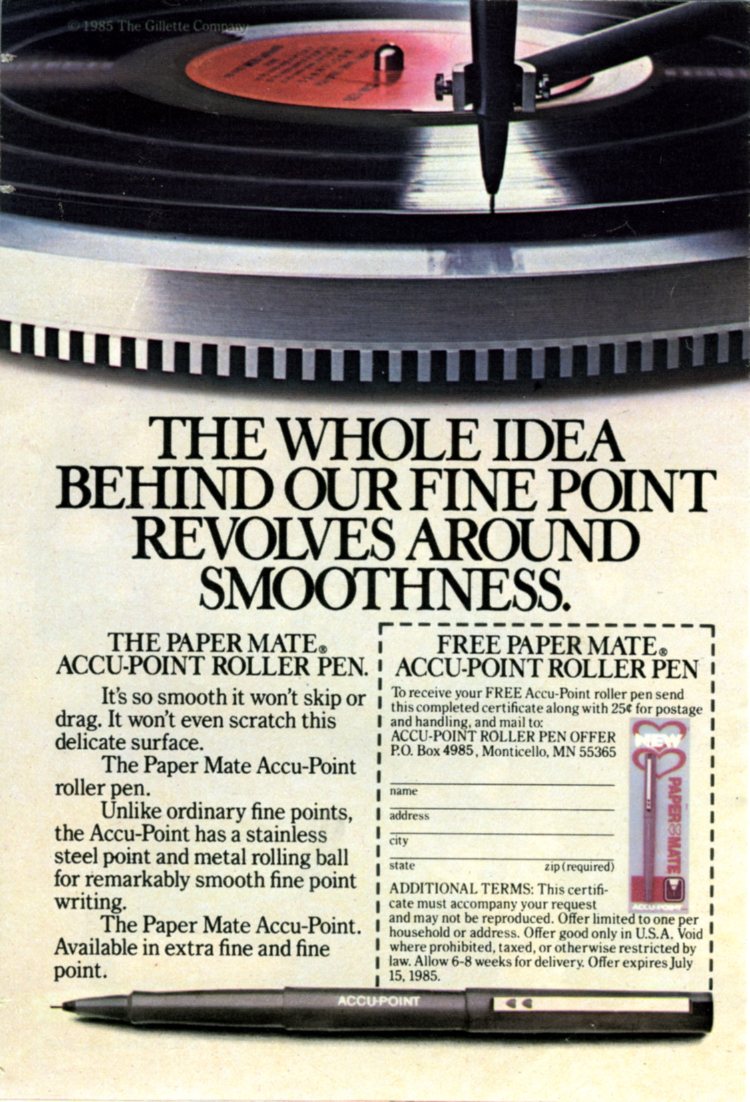 Paper Mate Accu-Point Roller Pen magazine ad, 1985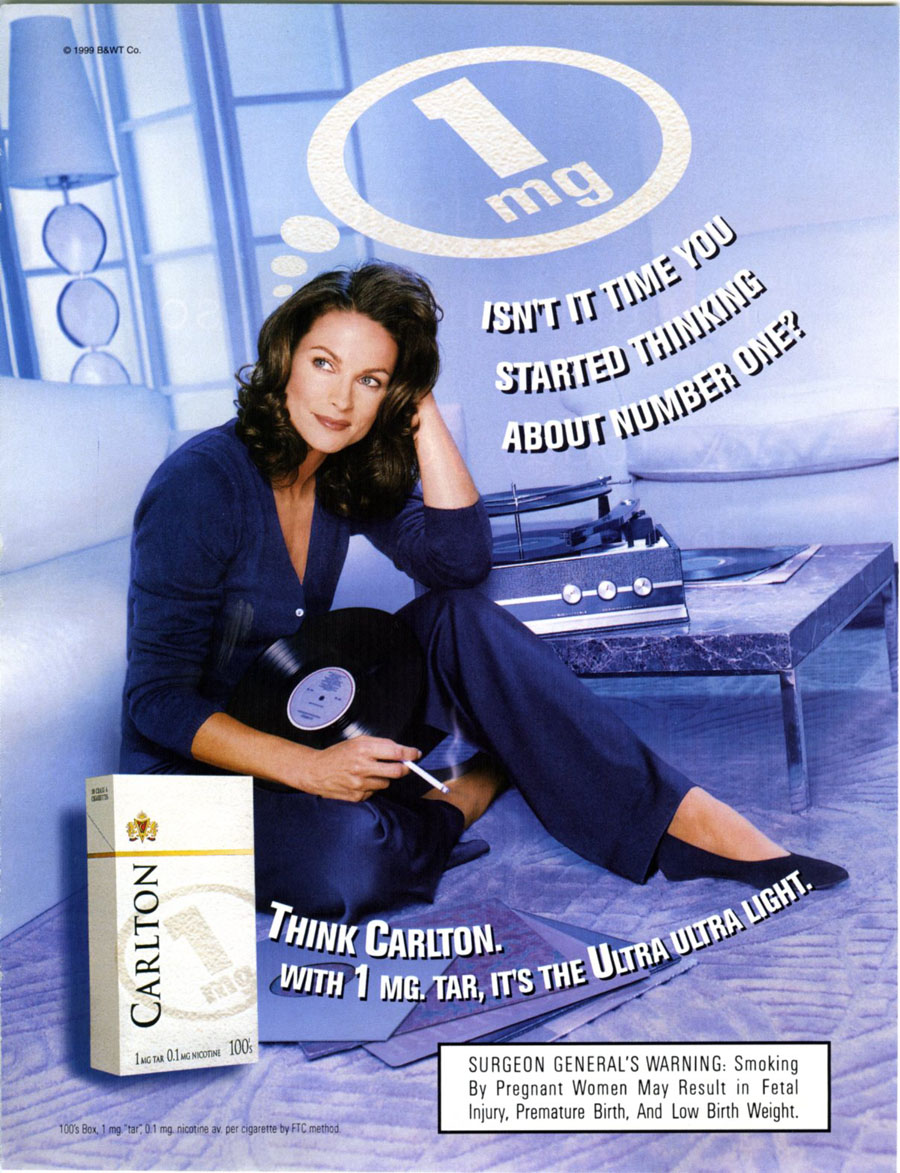 Carlton Cigarettes, Magazine ad, 1999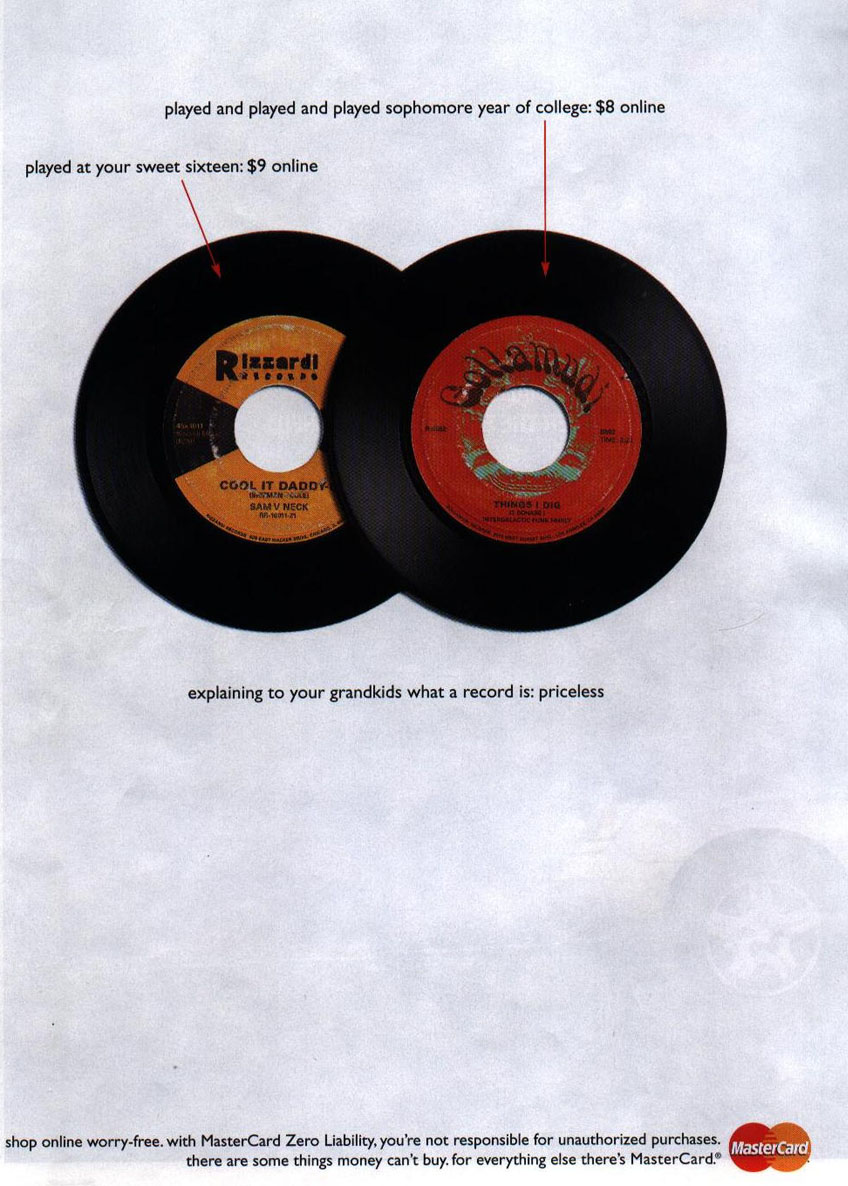 MasterCard, 2004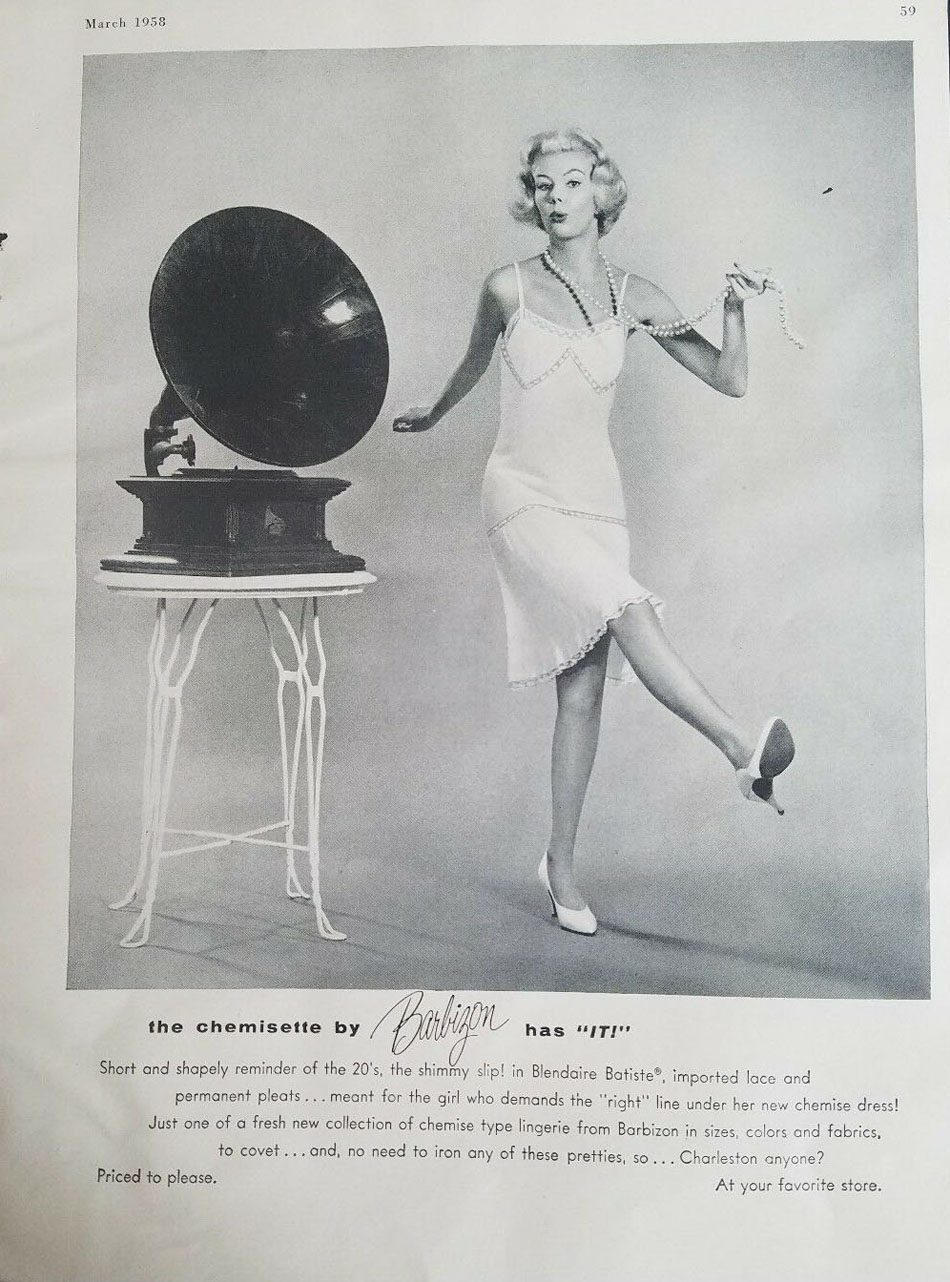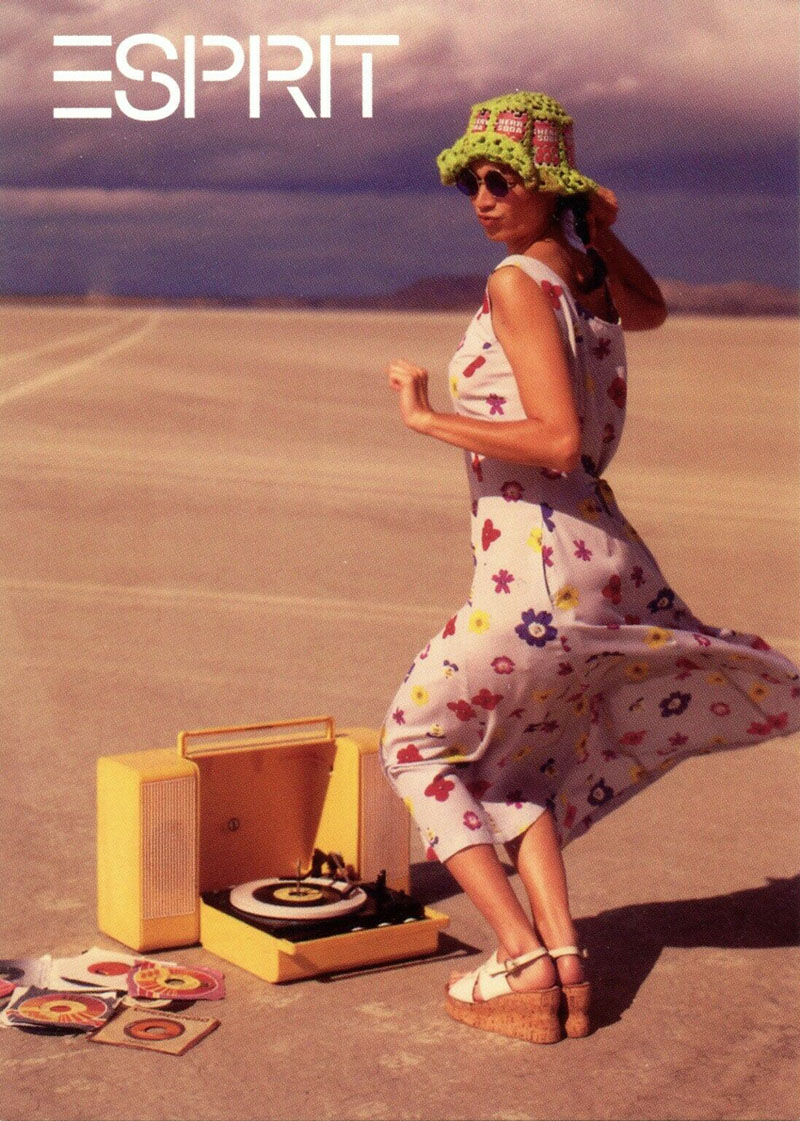 Espirt Advertising Postcard, 1997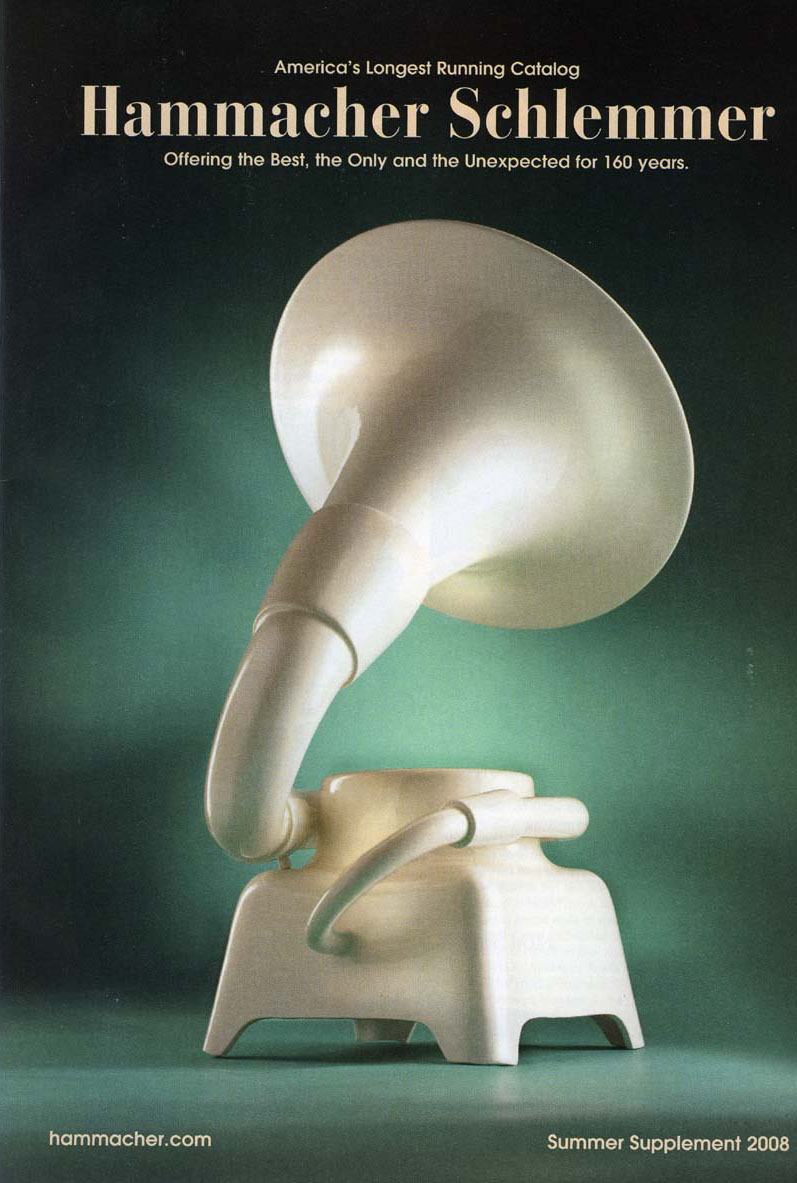 Hammacher Schlemmer, 2008
The handcrafted ceramic was said to be designed to replicate the French horn and augment sound from the iPod.
"The gramophone projects music using authentic horn acoustics."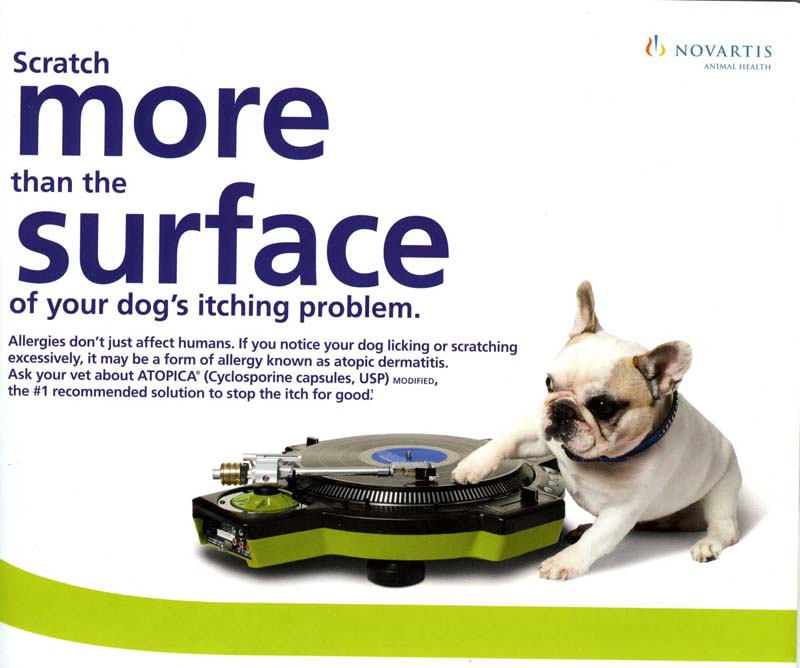 His Master's Scratched Record
Advertisement for ATOPICA, Novartis Animal Health, September 2013
ON THE RECORD: MusicWell
May 10, 2013

This email banner is a link to Kaiser Permanente's internal branded library of images and messages. The MusicWell features "tracks" (like the grooves of a record) to "amplify" their message.

2013 Trader Joe's Thanksgiving Ad
By selecting one of the Radio Spots from the drop-down the consumer can hear 3 different Trader Joe ads using the Gramophone "Now Hear This!" for delivery of the message.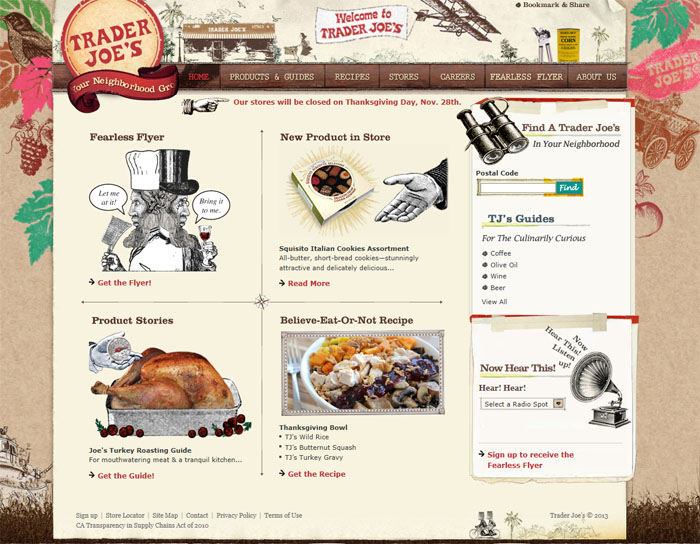 November 2013 on Trader Joe's website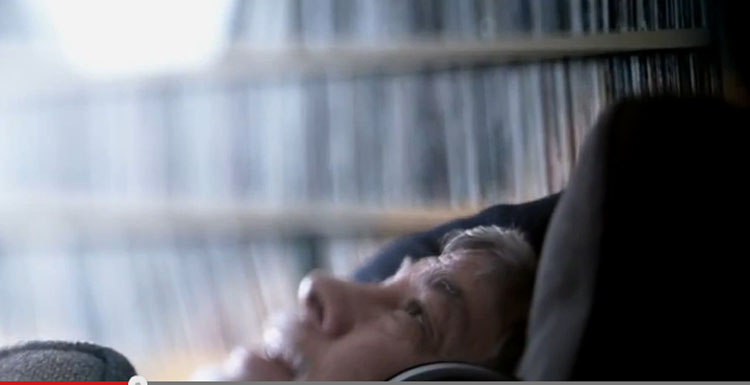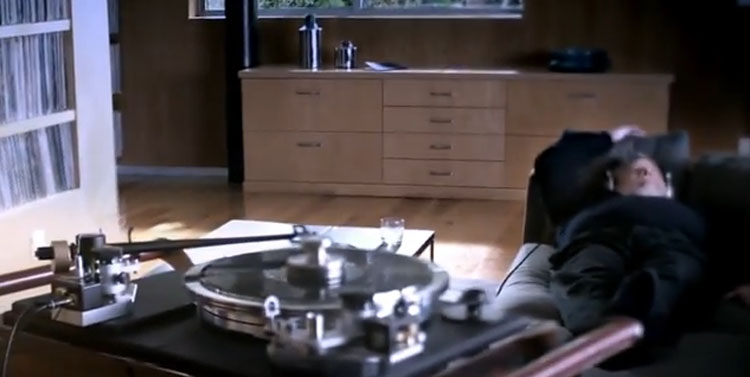 When Steve Wozniak was seen in the 2015 Cadillac "Dare Greatly" television commercial he was on a couch listening to a "vinyl" record surrounded by record albums.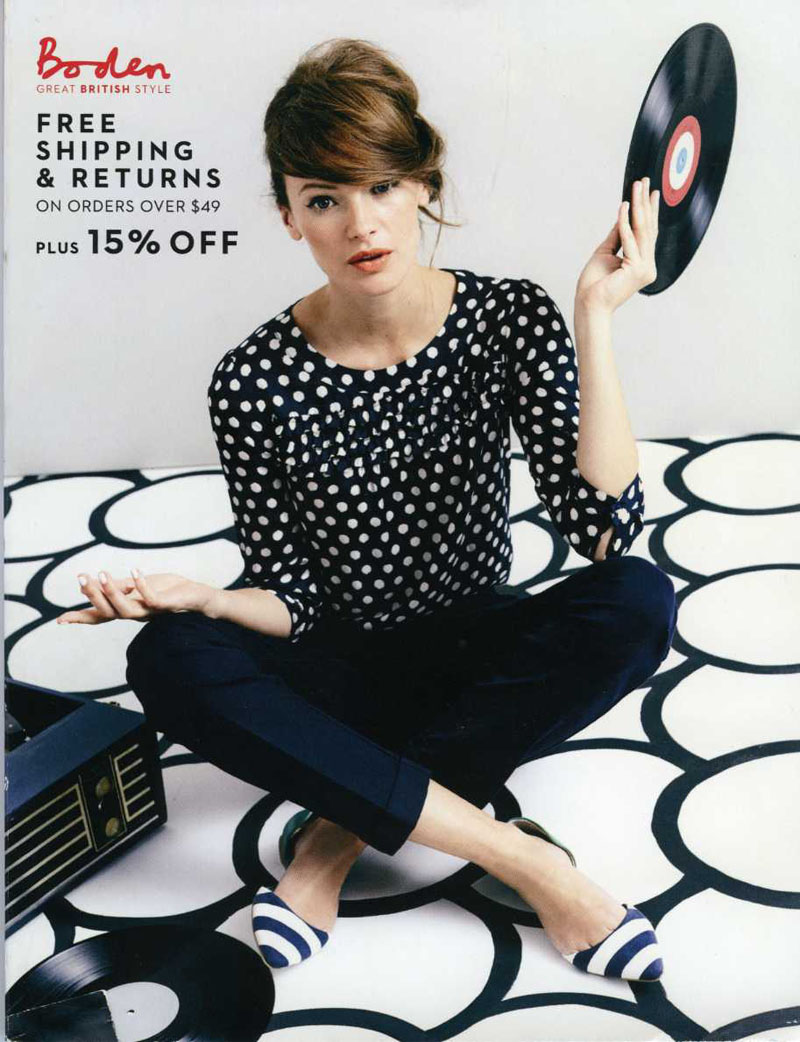 Boden Catalogue, February 2015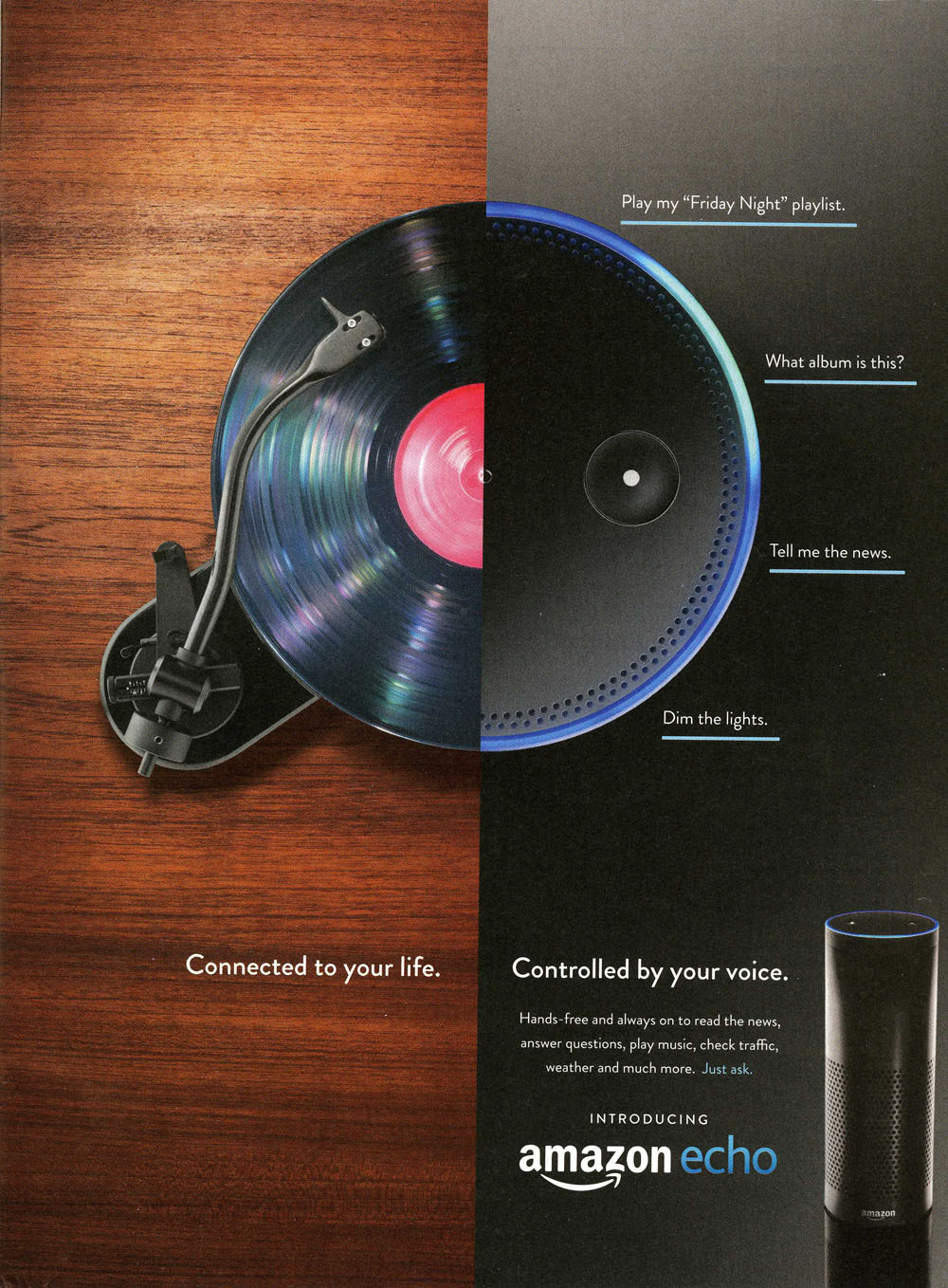 Amazon ad in Time magazine, November 2015 Vol 186 No. 20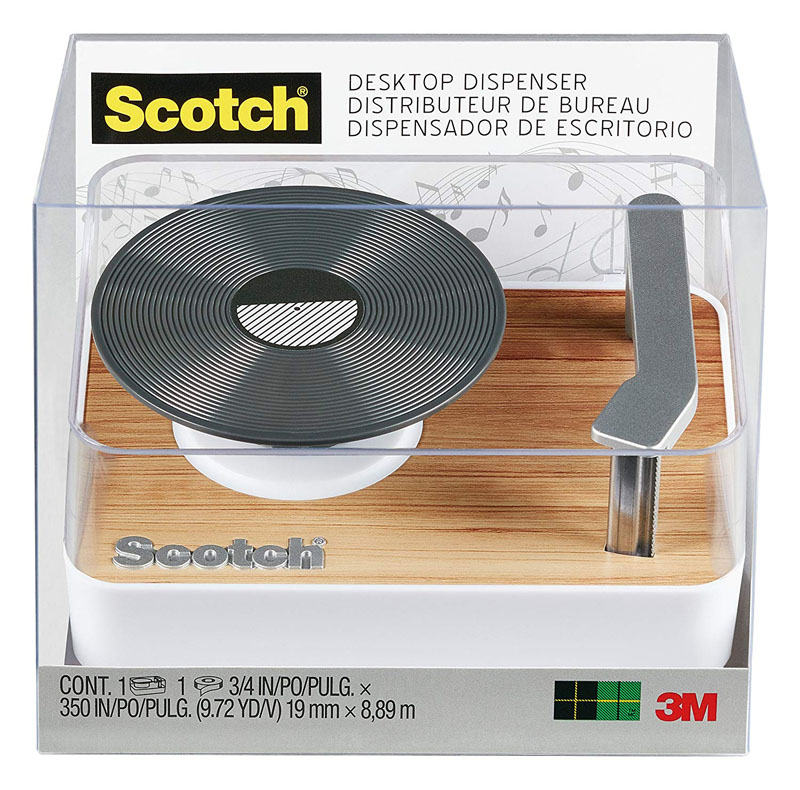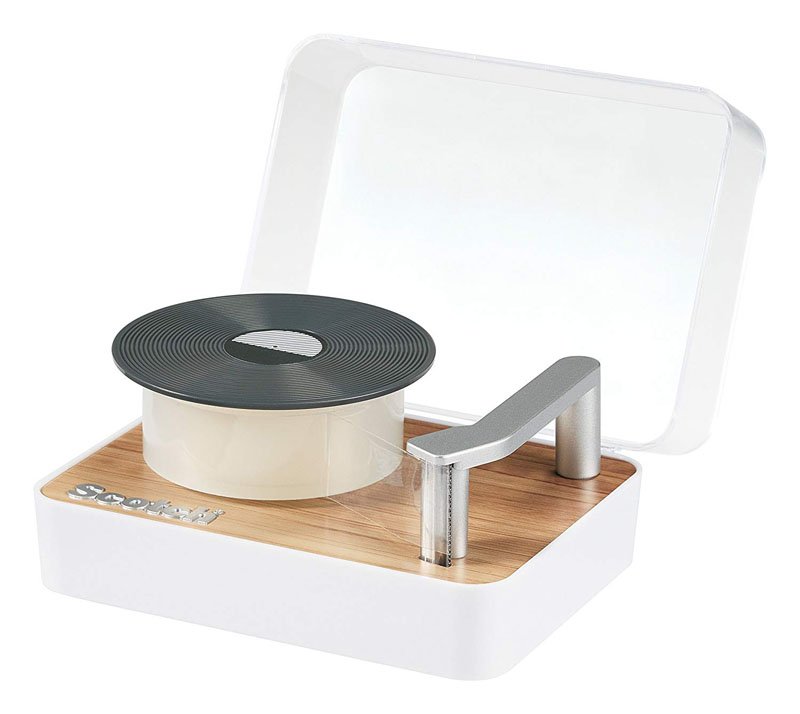 Scotch Magic Tape Dispenser C-45, 2019