The JANUARY 1919 Victor Record 18510
When Tony Goes Over the Top - Victor Number 18510-A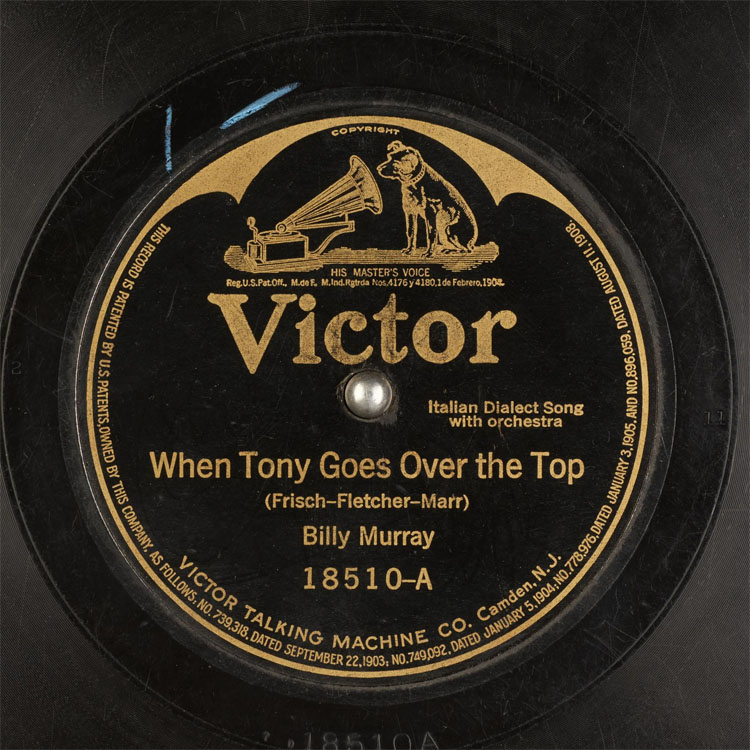 When Tony Goes Over the Top sung by Billy Murray
Victor matrix B-22289 Recorded 10/23/1918 (Courtesy DAHR)
LISTEN - Victor Record Number 18510-A (11)
Label Courtesy Internet Archive - Audio recording from the Library of Congress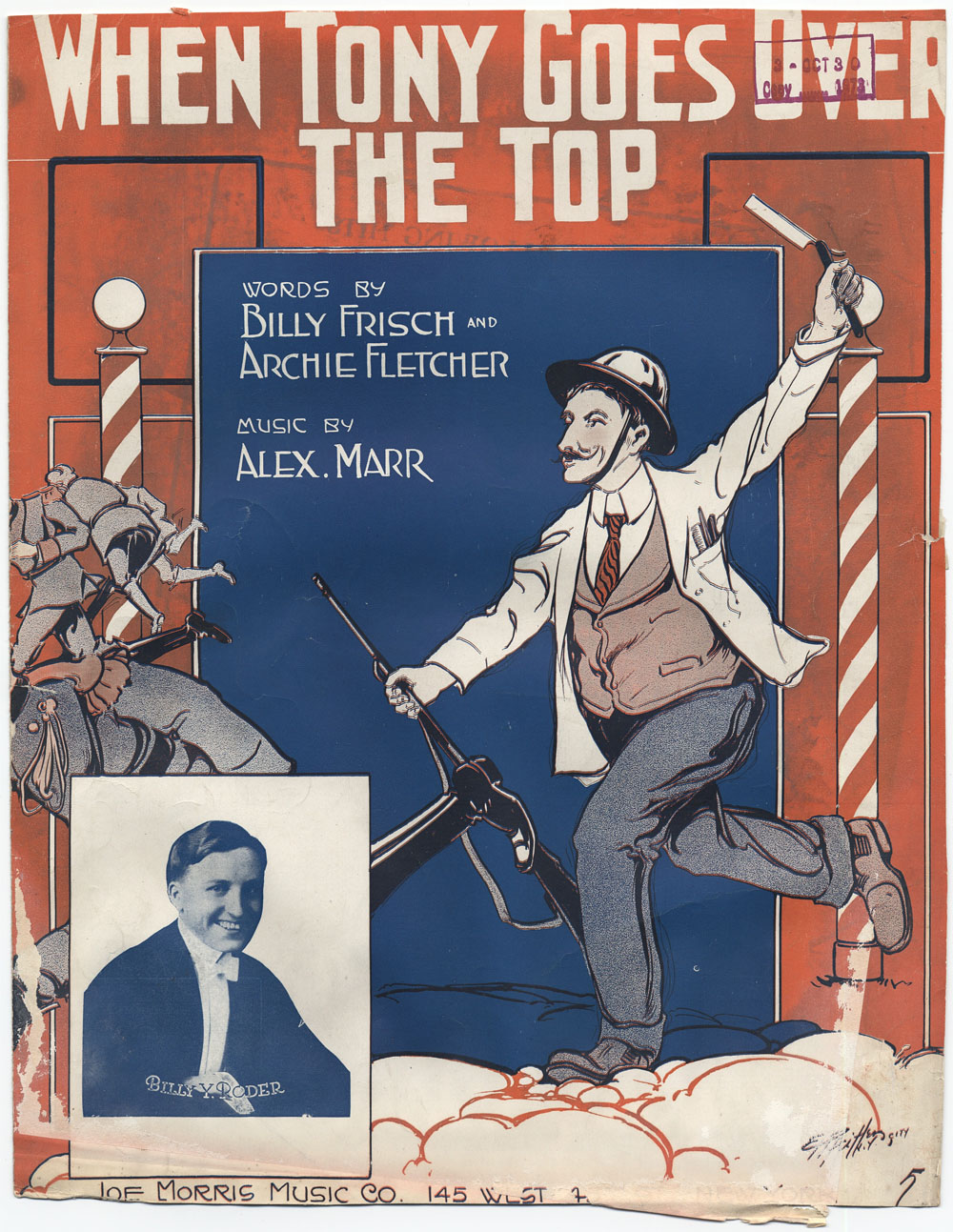 Words by Billy Frisch and Archie Fletcher; Music by Alex. Marr.; Published by Joe Morris Music Co., 1918 (New York)
Courtesy of Library of Congress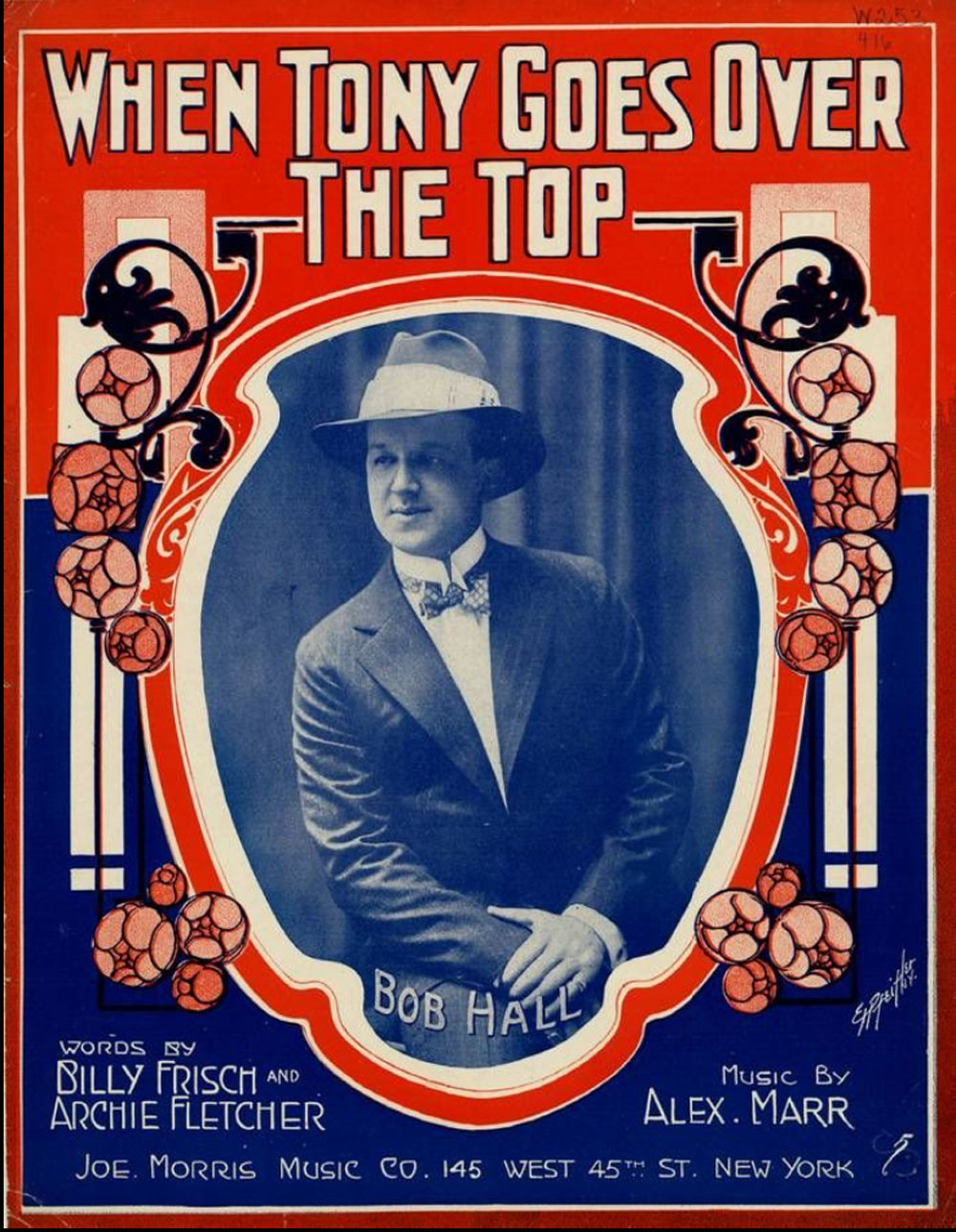 Words by Billy Frisch and Archie Fletcher; Music by Alex. Marr.; Published by Joe Morris Music Co., 1918 (New York)
Courtesy Baylor University Libraries Digital Collection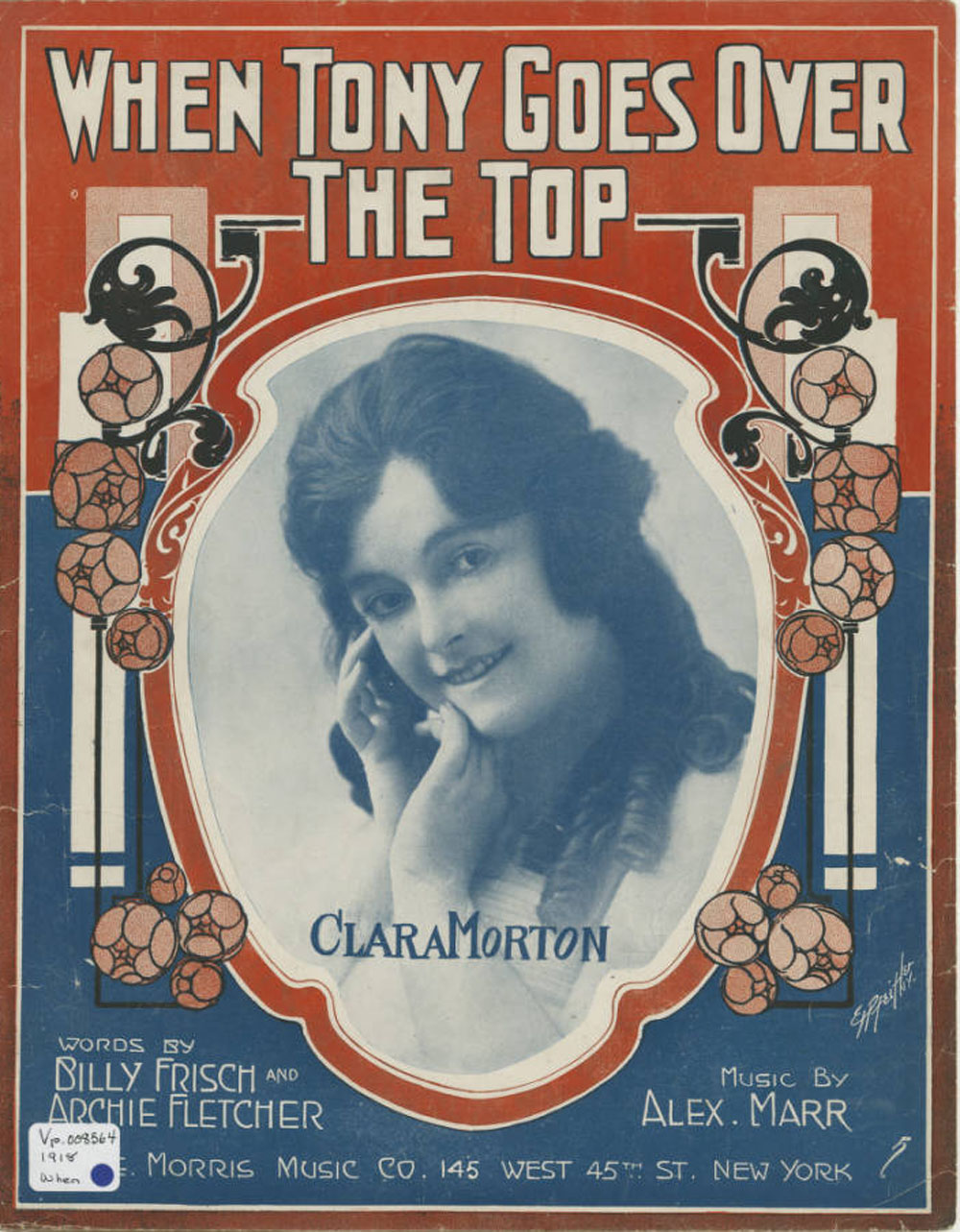 Words by Billy Frisch and Archie Fletcher; Music by Alex. Marr.; Published by Joe Morris Music Co., 1918 (New York)
Courtesy University of South Carolina Digital Collections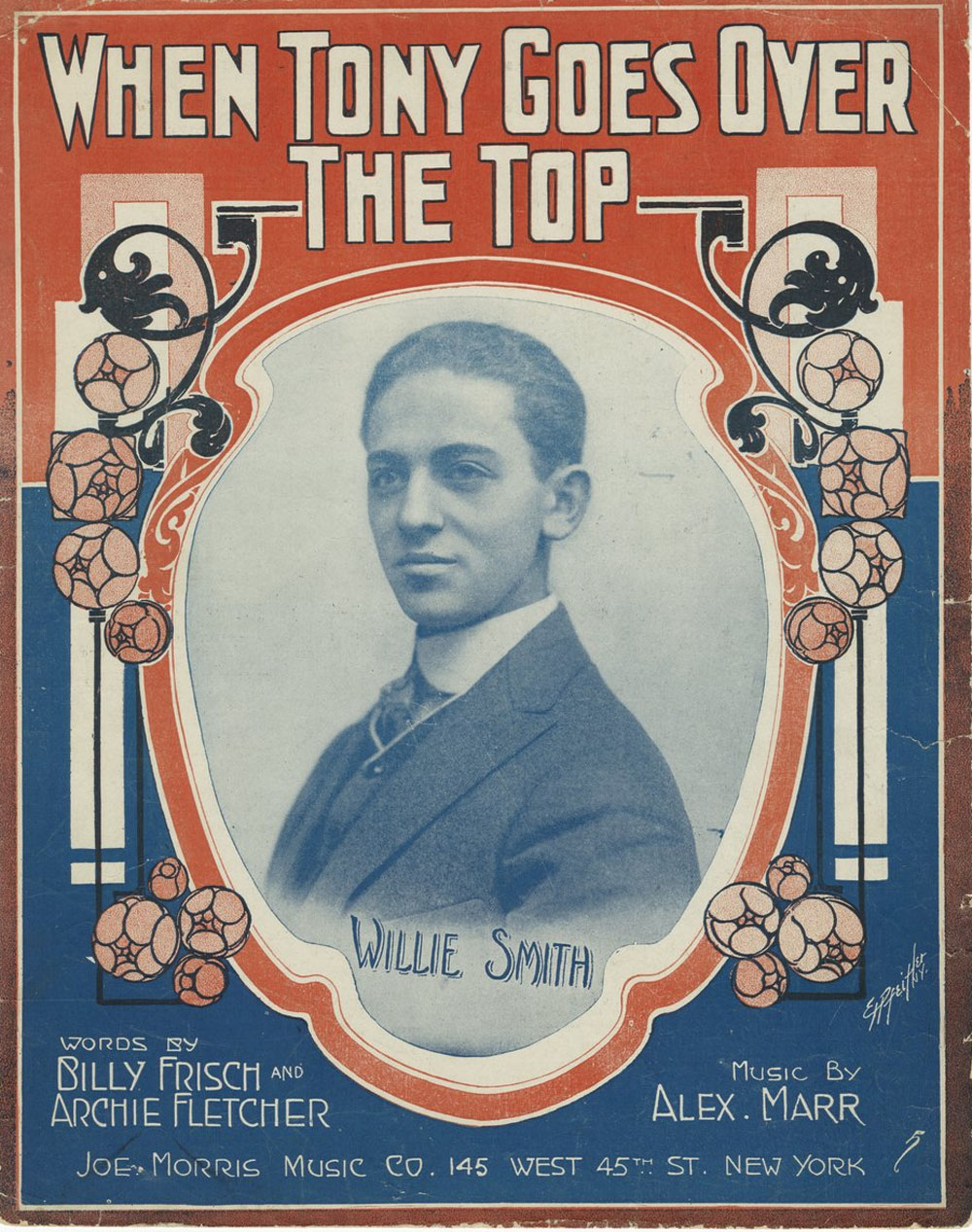 Words by Billy Frisch and Archie Fletcher; Music by Alex. Marr.; Published by Joe Morris Music Co., 1918 (New York) - Artist: Pfeiffer, E. H.
Courtesy Indiana University
Good Morning, Mr. Zip-Zip-Zip! - Victor Number 18510-B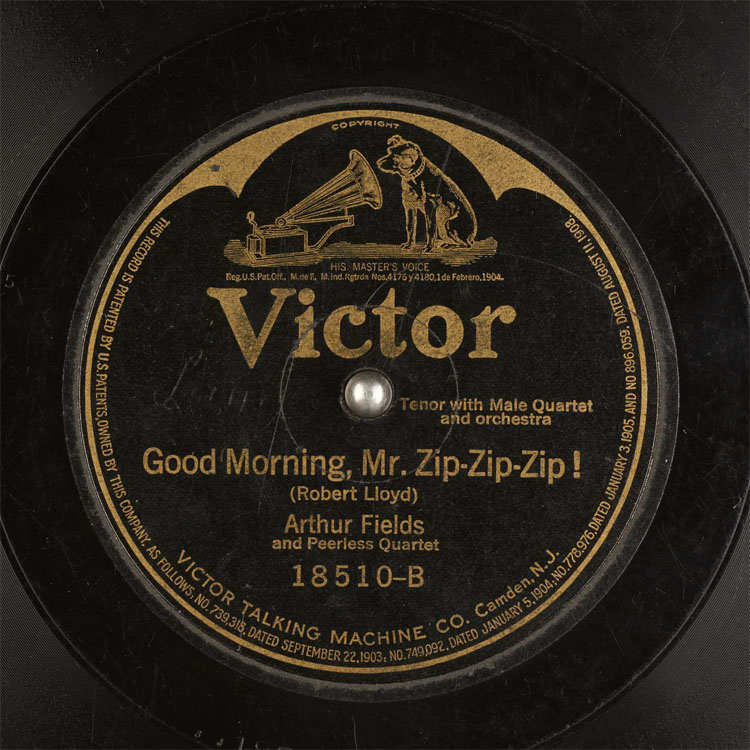 Good Morning, Mr. Zip-Zip-Zip! by Arthur Fields and Peerless Quartet
Victor matrix B-22264 Recorded 10/23/1918 (Courtesy DAHR)
LISTEN - Victor Record Number 18510-B (12)
Audio of this recording from the Library of Congress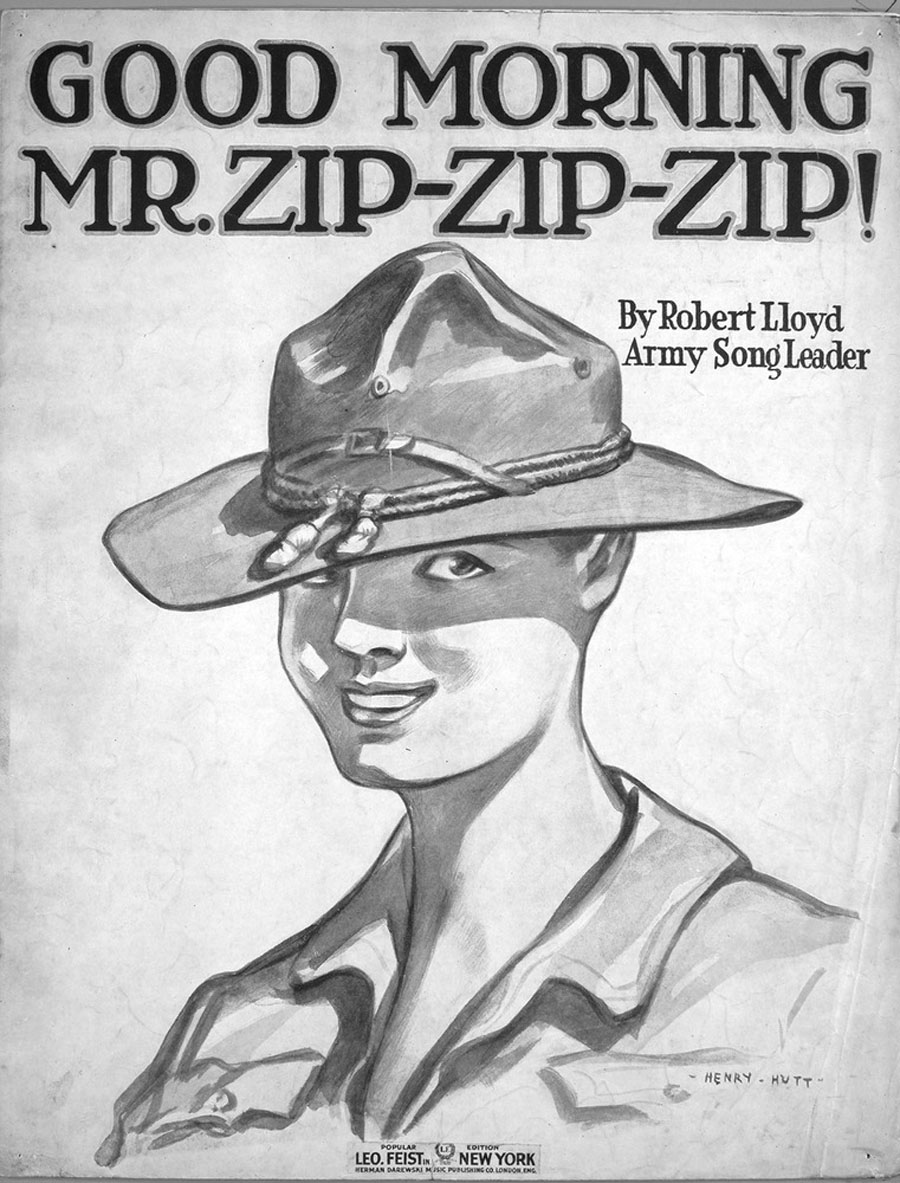 Good Morning, Mr. Zip-Zip-Zip!, by Robert Lloyd, Published by Leo Feist, Inc., New York, 1918 - Artist: Henry Hutt
Courtesy The Lester S. Levy Sheet Music Collection, Johns Hopkins University
"Good Morning Mr. Zip-Zip-Zip" is a ragtime song published as sheet music in 1918 by Leo Feist Inc. of New York City. It was one of the most popular tunes with United States soldiers during the World War I era. - Wikipedia
Smaller sized sheet music was issued during WWI "to co-operate with the Government and to conserve paper..."

Arthur Fields and Billy Murray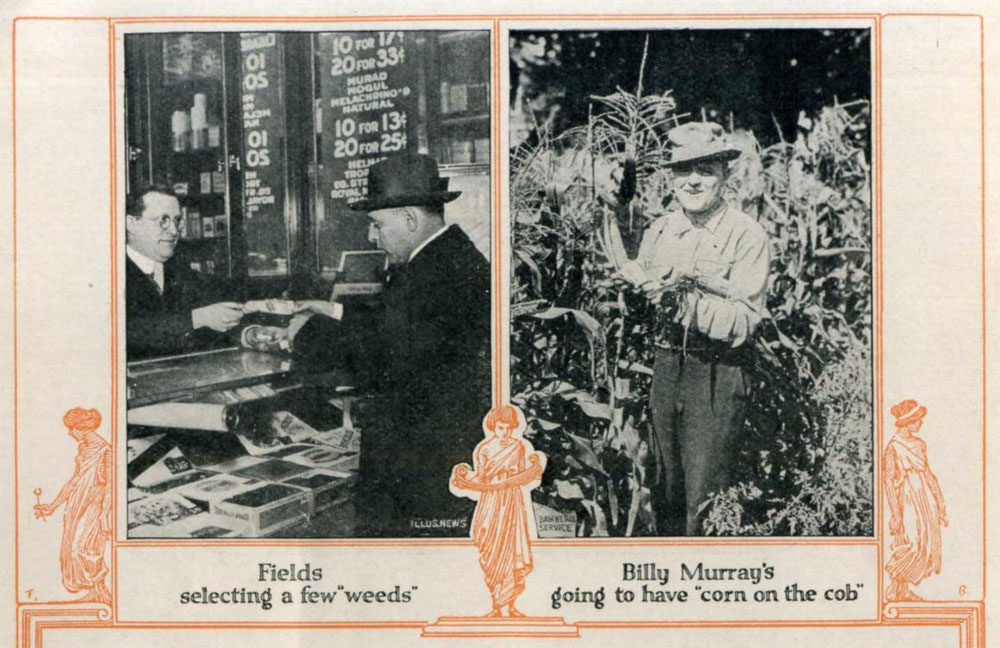 New Victor Records October 1919
For a Good Morning Mr. Zip-Zip-Zip YouTube video created in 2014 by abendstunde49 using the Columbia Grafonola Record A2530 sung by Eugene Buckley and Peerless Quartette LISTEN HERE.