The Victor New Records for JANUARY 1919

Popular Culture Connections with Victor's Records released in January 1919
A shopper in January 1919 who entered a phonograph shop that sold Victor Records probably saw signage about the newest records just released. The JANUARY Victor Records are here.

At the beginning of the twentieth century, as the phonograph increased in popularity, more stores began carrying phonographs and records. Some of the larger phonograph dealers added listening booths and rooms. But it didn't matter if there was a special listening area in a store. Shoppers were increasingly responding to phonograph advertising which asked consumers to visit a dealer and listen for themselves.

"What would you like to hear?" might be the advertisement's invitation. "Hearing is Believing -- And you can hear today at the nearest Columbia dealer's" read Columbia's Stage of the World 1916 magazine ad.

In this Phonographia gallery you can listen to any of the new releases listed on the 14" x 36" Victor New Records January 1919 broadside (below) just as if you entered a Victor store in 1919, saw the list and made a 'hearing' request.

The New Victor Records have also been connected here with respective sheet music and popular culture ephemera. Additionally, other phonograph ads and services are displayed as advertised in the January 1919 edition of The Talking Machine World.

Early records often closely followed the release of new sheet music from musicals and popular songs of the day. The first record on the Victor New Records list for January 1919 is a good example with its "I Can Always Find Sunshine in the Y.M.C.A." from Irving Berlin's 1918 musical review "Yip-Yip-Yaphank."

Select the Sheet Music and listen to its Victor Record released in January 1919.
Other January 1919 Phonograph Connections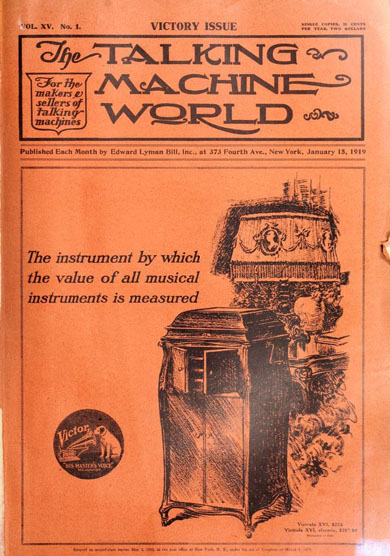 Phonograph ads and services in the January 1919 TMW
Record Lists - "Don't throw away last month's record hanger."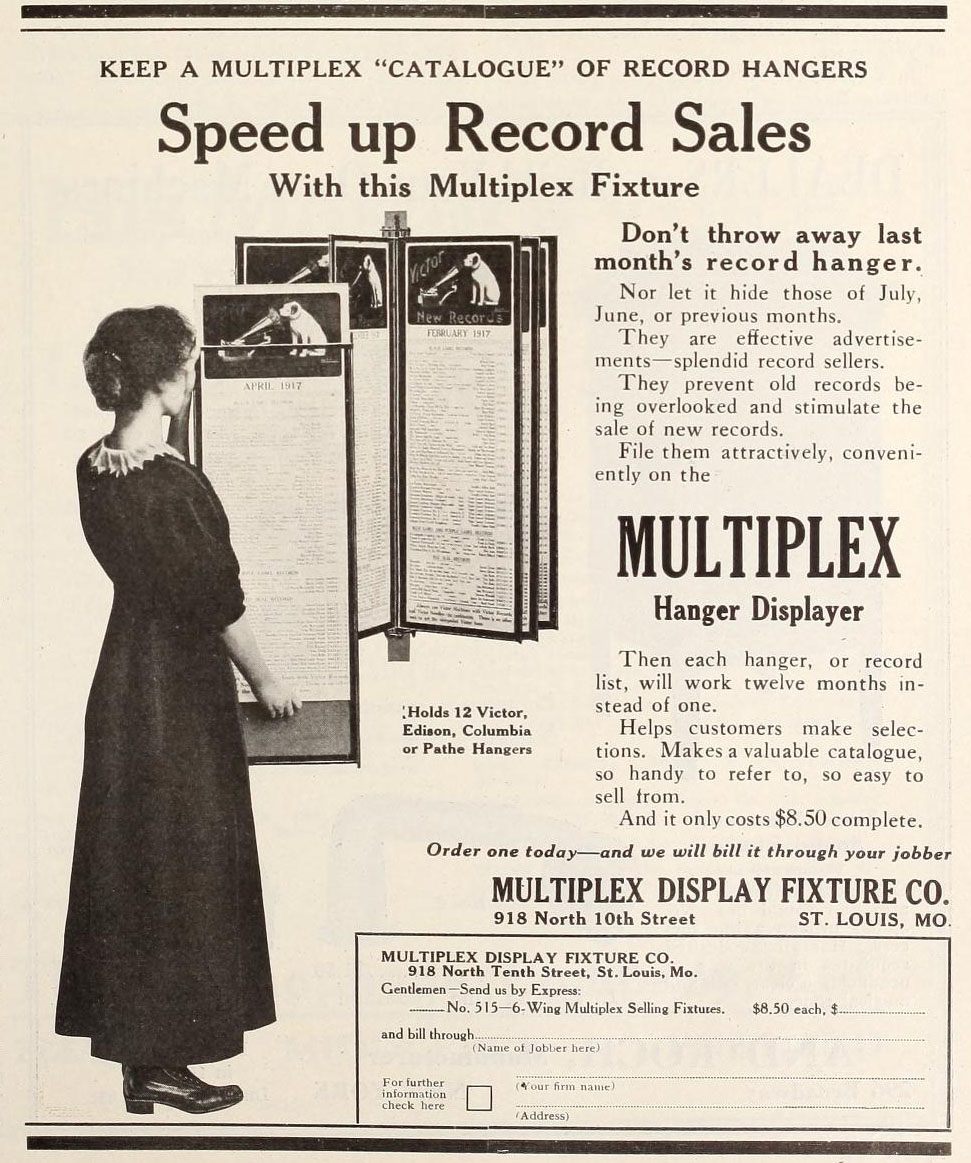 The Talking Machine World, September 1917

Phonographia