Shopping for a Phonograph

"This Columbia Grafonola looks mighty good to me. Let's go down town and hear it."
Phonograph advertising had many themes to choose from to encourage a sale. But an important goal in many of the phonograph advertisements was for consumers to visit a dealer and listen. "Hearing is Believing" said the Columbia ads.
A 1926 Crescent Phonograph ad offered this explanation: "People make mistakes in choosing phonographs because they do not know how to choose. "Ask a dealer to play a Crescent Phonograph side by side with any other instrument that you have in mind. Play the same record on each and let your own ear judge which tone sounds best to you."
Advertisements illustrating decision-making considerations in purchasing phonographs and records are featured in this gallery.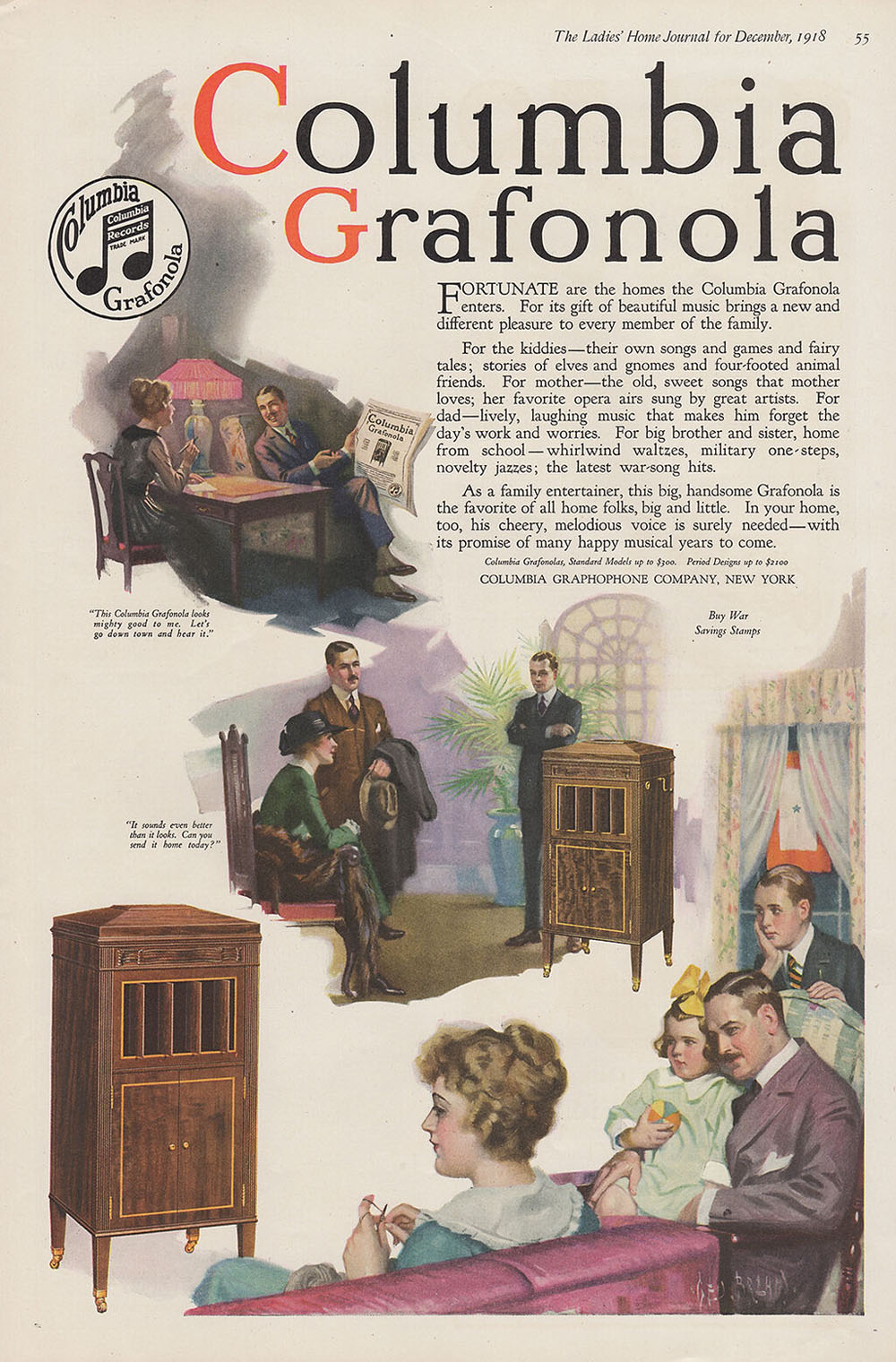 "Can you send it home today?" - The Ladies' Home Journal, December 1918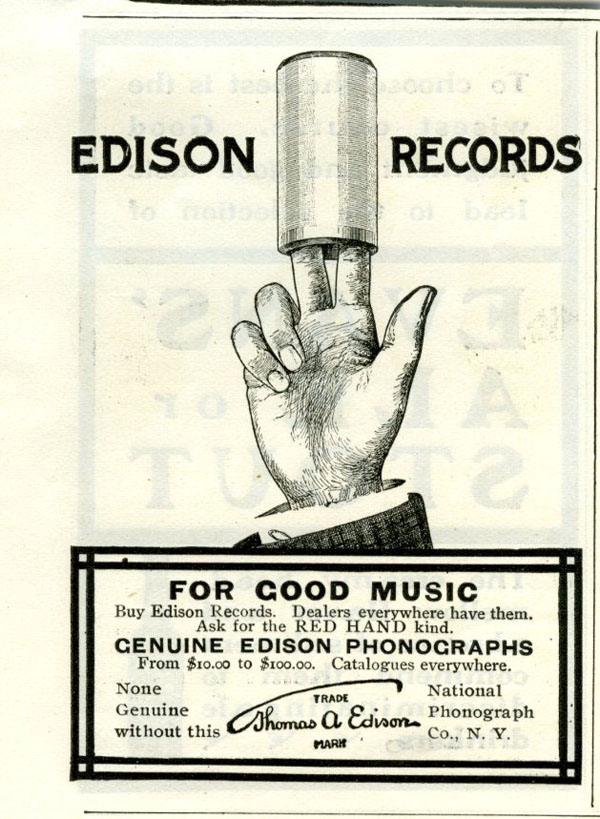 "Buy Edison Records. Dealers everywhere have them." Munsey's magazine, 1900
"Look for the Dog if you want to hear this music at its very best." The Booklovers Magazine, 1904
"Only asks a hearing." McClure's magazine 1904
Columbia's 'Music Master' helping Madam with her record selection, 1906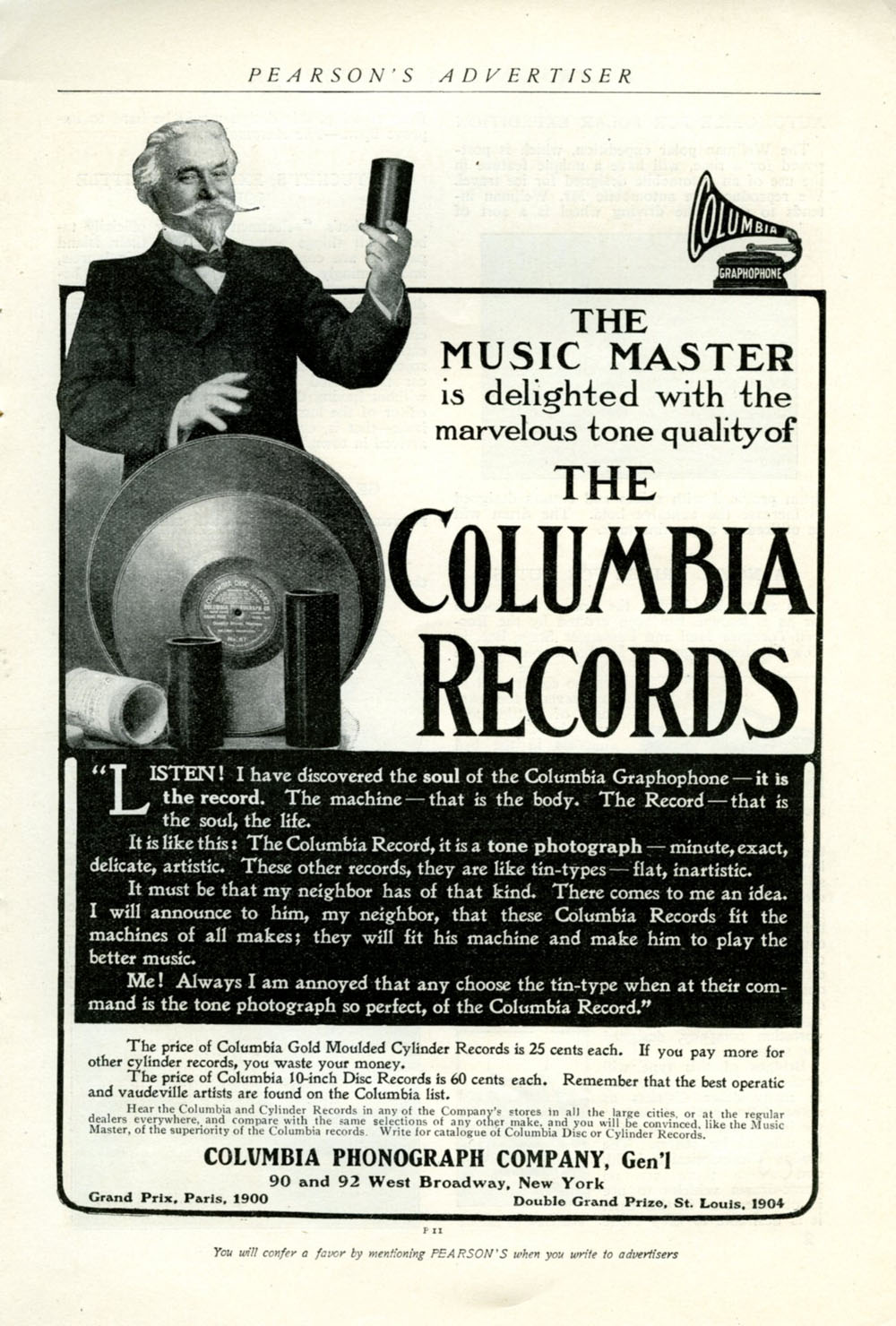 Columbia's 'Music Master' is "delighted" with the marvelous tone of Columbia Records. "I am annoyed that any choose the tin-type when at their command is the tone phonograph so perfect, of the Columbia Record." Pearson's magazine, 1906
The 'Music Master' has a 'great idea" for your Holiday purchases. "One gift for the whole family -- The Columbia Graphophone." Munsey's magazine, 1906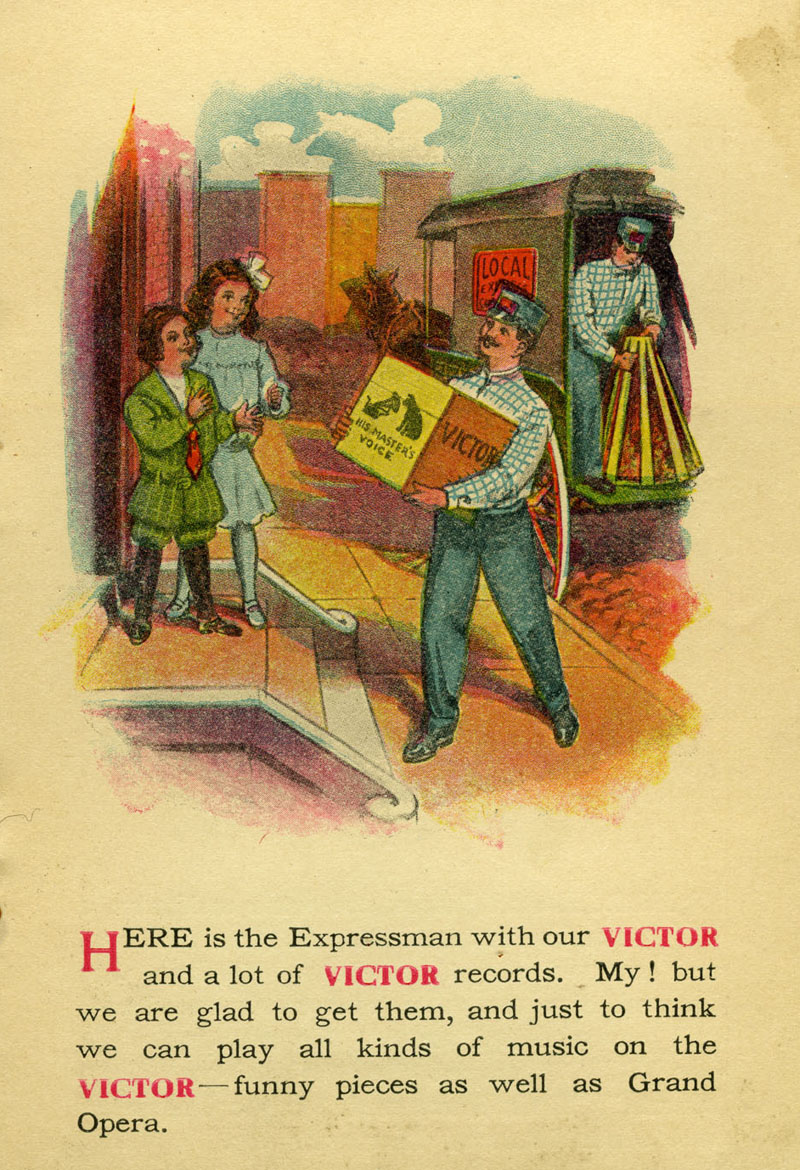 "The Victor For Every Day in the Week" brochure - Delivery of the Victor and Victor records. 1907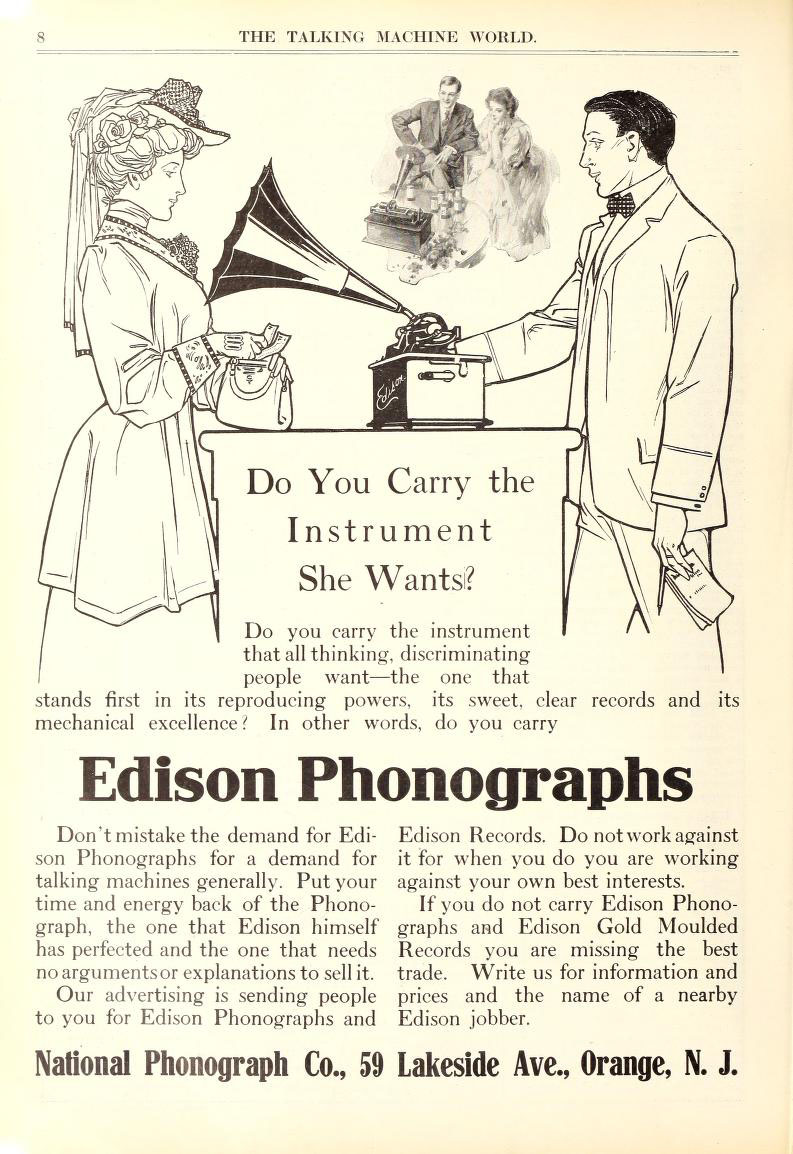 The Talking Machine World, July 15, 1907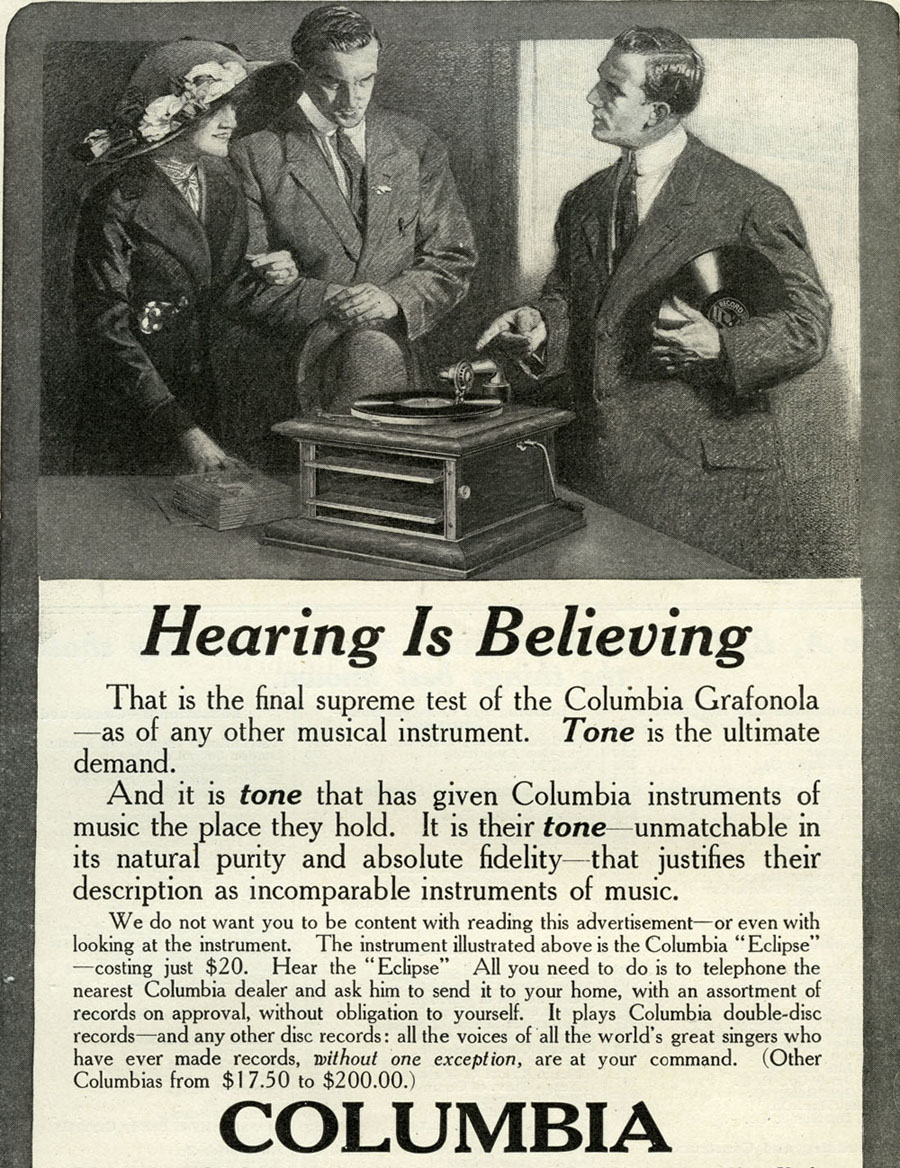 "Hearing is Believing" - Columbia Grafonola, Cosmopolitan, 1912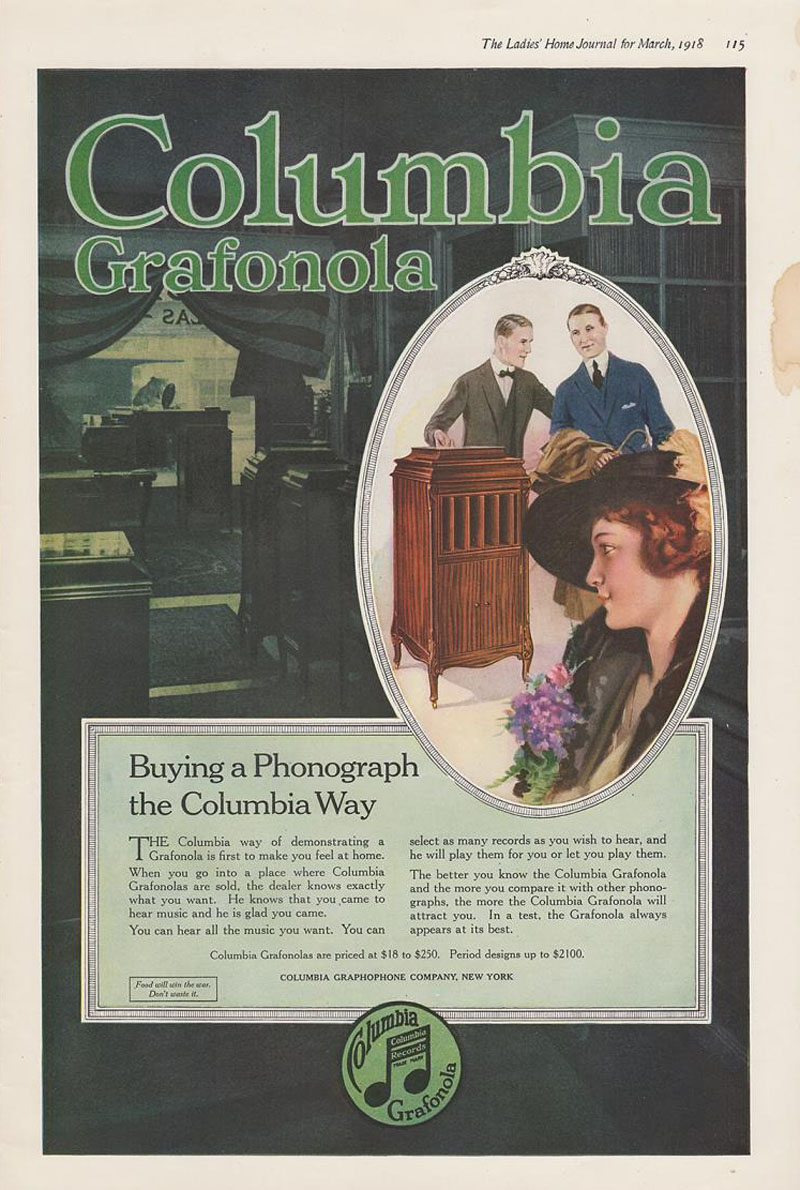 "Buying a Phonograph the Columbia Way" - Columbia Grafonola, Ladies' Home Journal, 1918
"You Forget You are in a Store" Columbia ad, April 1918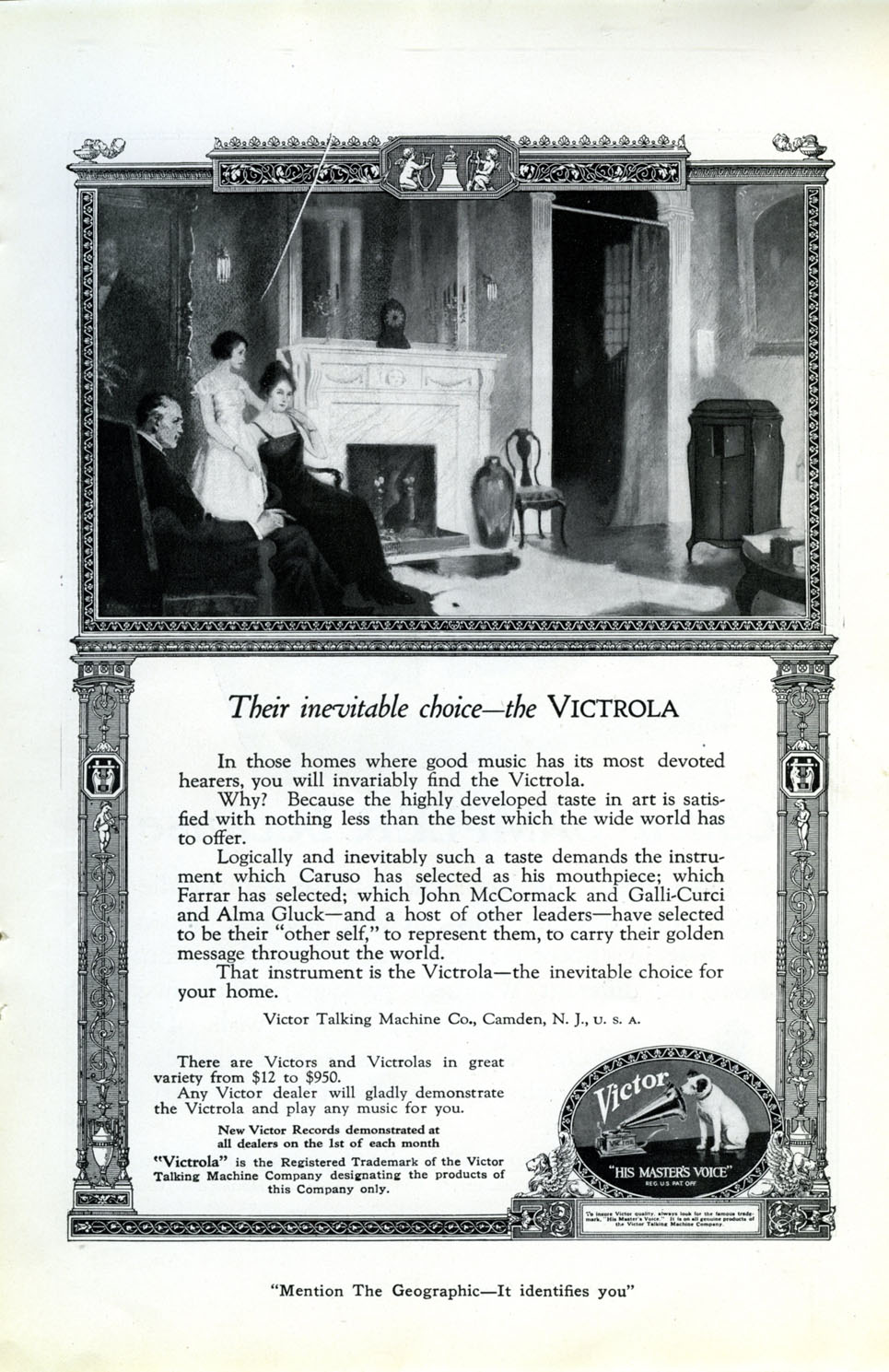 The Inevitable Choice, March 1919 The National Geographic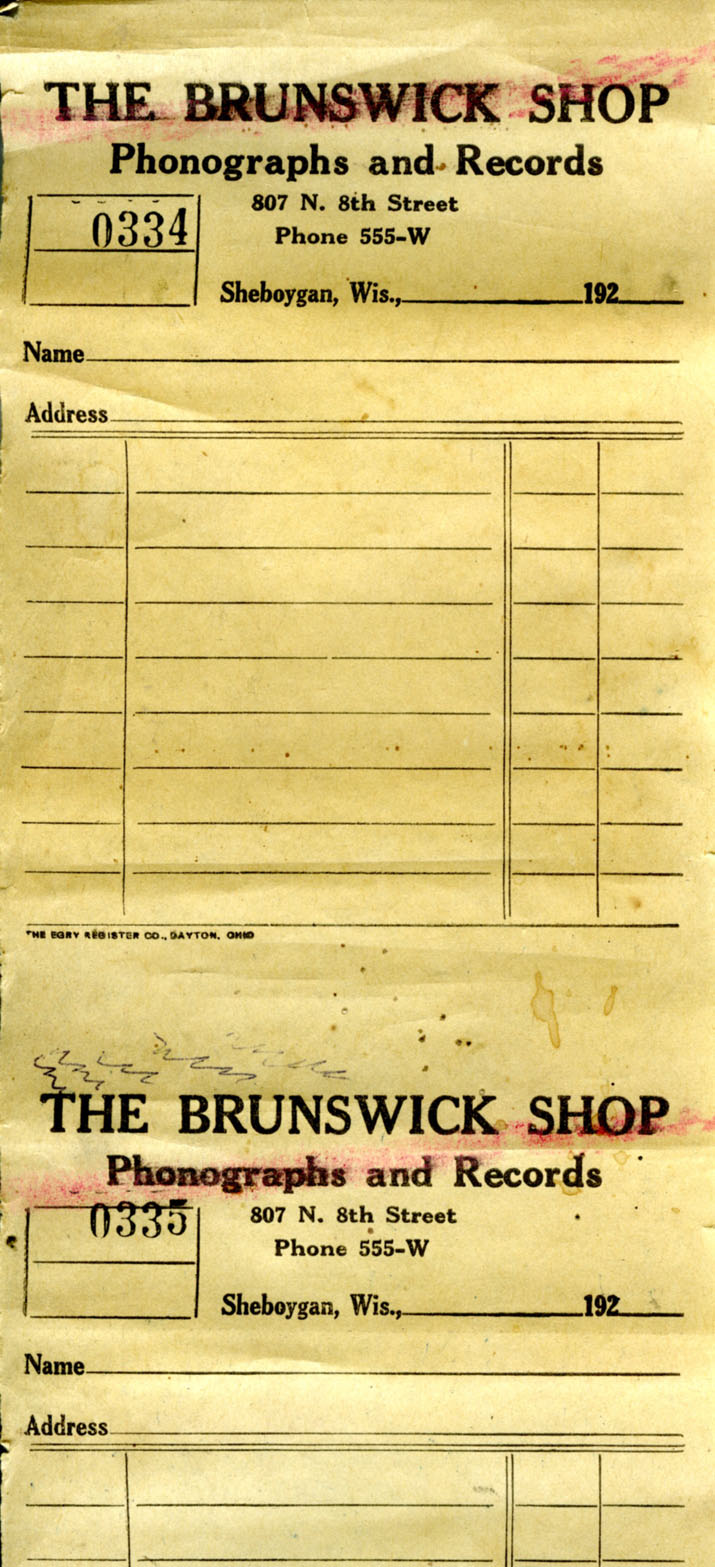 The Brunswick Shop Sales Receipt ready for writing up a sale, circa 1923
"Quality of reproduction -- or TONE -- counts most in your selection of a phonograph." Crescent Talking Machine Co., 1928

Phonographia

.