The JANUARY 1919 Victor Record 55092
Sounds of the Forest -- Part 1- Victor Number 55092-A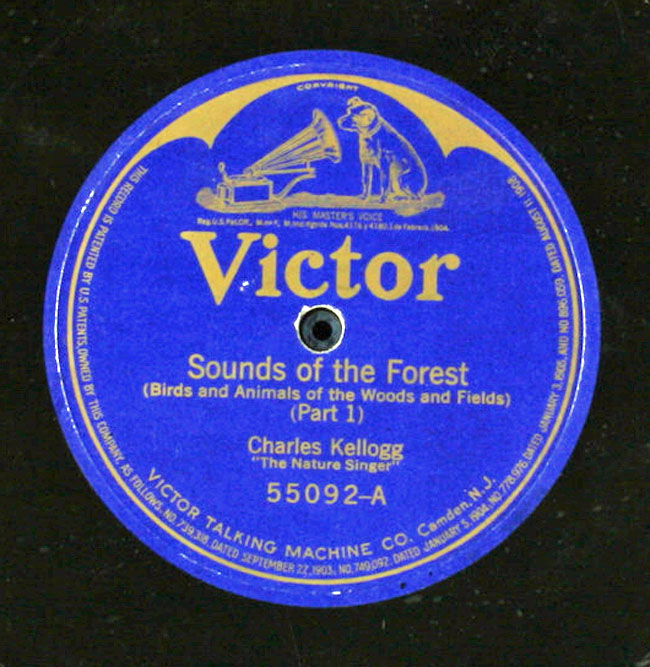 Sounds of the Forest (Part 1) by Charles Kellogg (The Nature Singer)
Victor matrix C-21289 Recorded 12/26/1917 (Courtesy DAHR)
LISTEN - Victor Record Number 55092-A (16)
Audio of this recording from the UCSB Library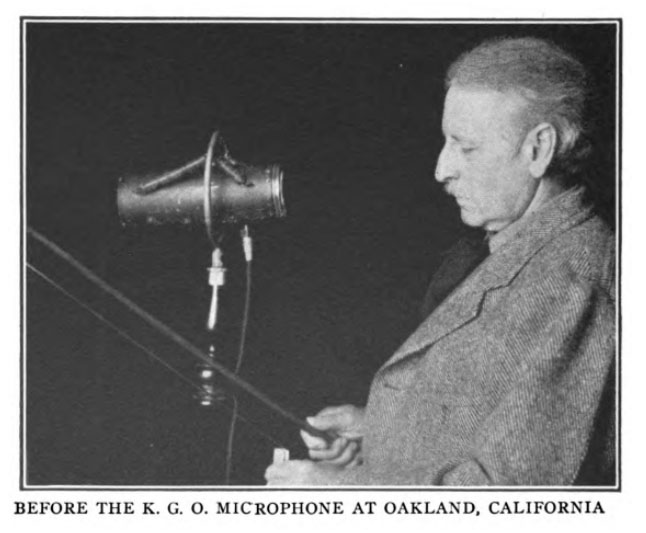 Image Source: Wikipedia
Charles Kellogg (October 2, 1868 – September 5, 1949) was an American vaudeville performer who imitated bird songs, and later a campaigner for the protection of the redwood forests of California.

He was born on a ranch in Susanville, California and grew up in the 1870s observing the animals and birds of the forests and learning outdoor skills. He constructed a mobile home, called the "Travel Log", out of a redwood tree and drove it around the country to raise awareness of the plight of the California forests. Its maximum speed was 18 mph. The Travel Log itself is currently on display in the Visitor Center at Humboldt Redwoods State Park.

Pat Foster of Hemmings Classic Car magazine wrote "the vehicle itself was incredible, a monument to man and nature. It consisted of a huge chunk of giant redwood-said to be the single largest piece of hewn timber in the world-hollowed out and mounted on what was then the toughest, most rugged chassis on earth: the Nash Quad." - Wikipedia and DAHR

Charles Kellogg with his Travel Log.

LOST INDUSTRIES COLLECTION, KENOSHA COUNTY HISTORICAL SOCIETY (Courtesy Atlas Obscura)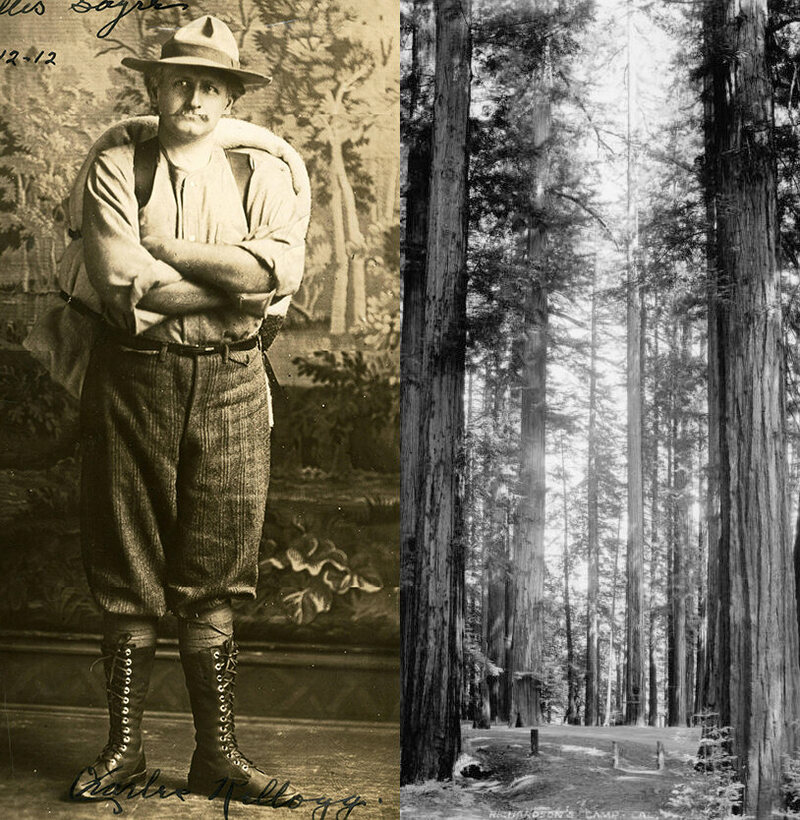 From left: Kellogg, vaudeville entertainer; redwoods in Humboldt County, 1920.
HISTORY AND ART COLLECTION/ALAMY; CALIFORNIA HISTORICAL SOCIETY COLLECTION USC/CC BY 3.0 (Source: Atlas Obscura)
Sounds of the Forest -- Part 2- Victor Number 55092-B

Sounds of the Forest (Part 2) by Charles Kellogg
Victor matrix C-21288 Recorded 12/26/1917 (Courtesy DAHR)
Victor Record Number 55092-B (17)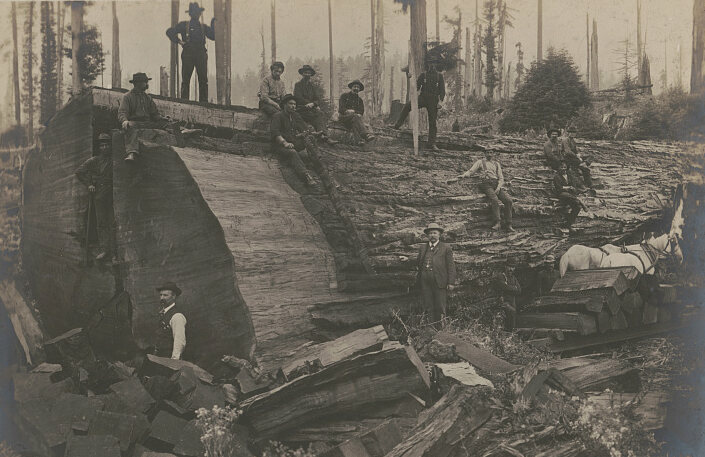 Lumberjacks with a felled redwood tree, Humboldt County, California, early 1900s.
LIBRARY OF CONGRESS/LC-DIG-PPMSCA-49549 (Source: Atlas Obscura)
LISTEN HERE to NPR's Morning Edition by Ketzel Levine, November 26, 2003 for the story

The Bird Singer and His Travel Log Charles Kellogg and His Eccentric Efforts to Save the Redwoods

Photo: Humboldt Redwoods Interpretive Association

Also of interest is the Audubon story by By Robert Earle Howells, October 31, 2018 "Meet the Man Who Sang Like a Bird and Helped Save the Redwoods"