The JANUARY 1919 Victor Record 45157
The Americans Come! Victor Number 45157- A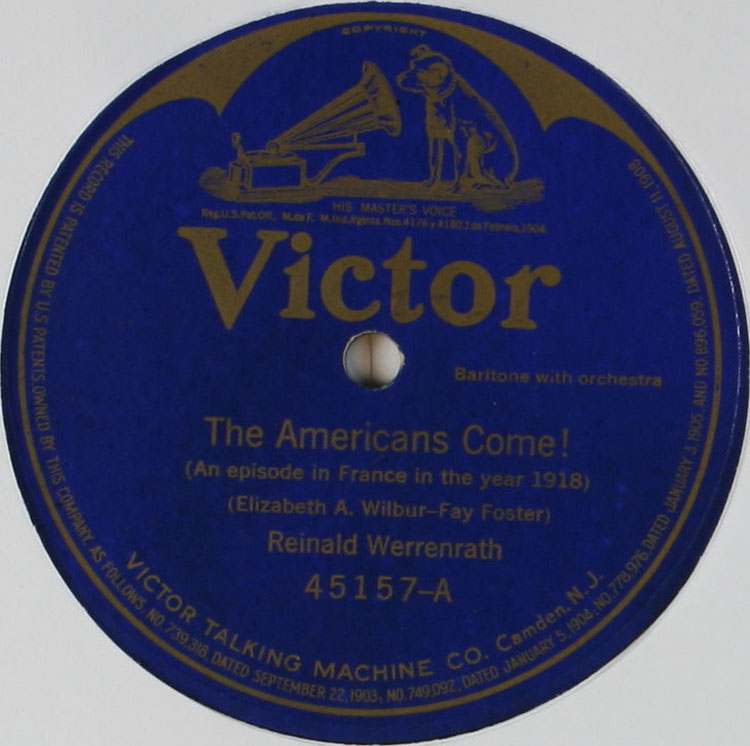 The Americans Come! Sung by Reinald Werrenrath, Victor Number 45157- A (Courtesy DAHR)
LISTEN - The Americans Come! Victor matrix B-22262. Recorded 10/28/1918.(1)
Audio of this recording from the UCSB Library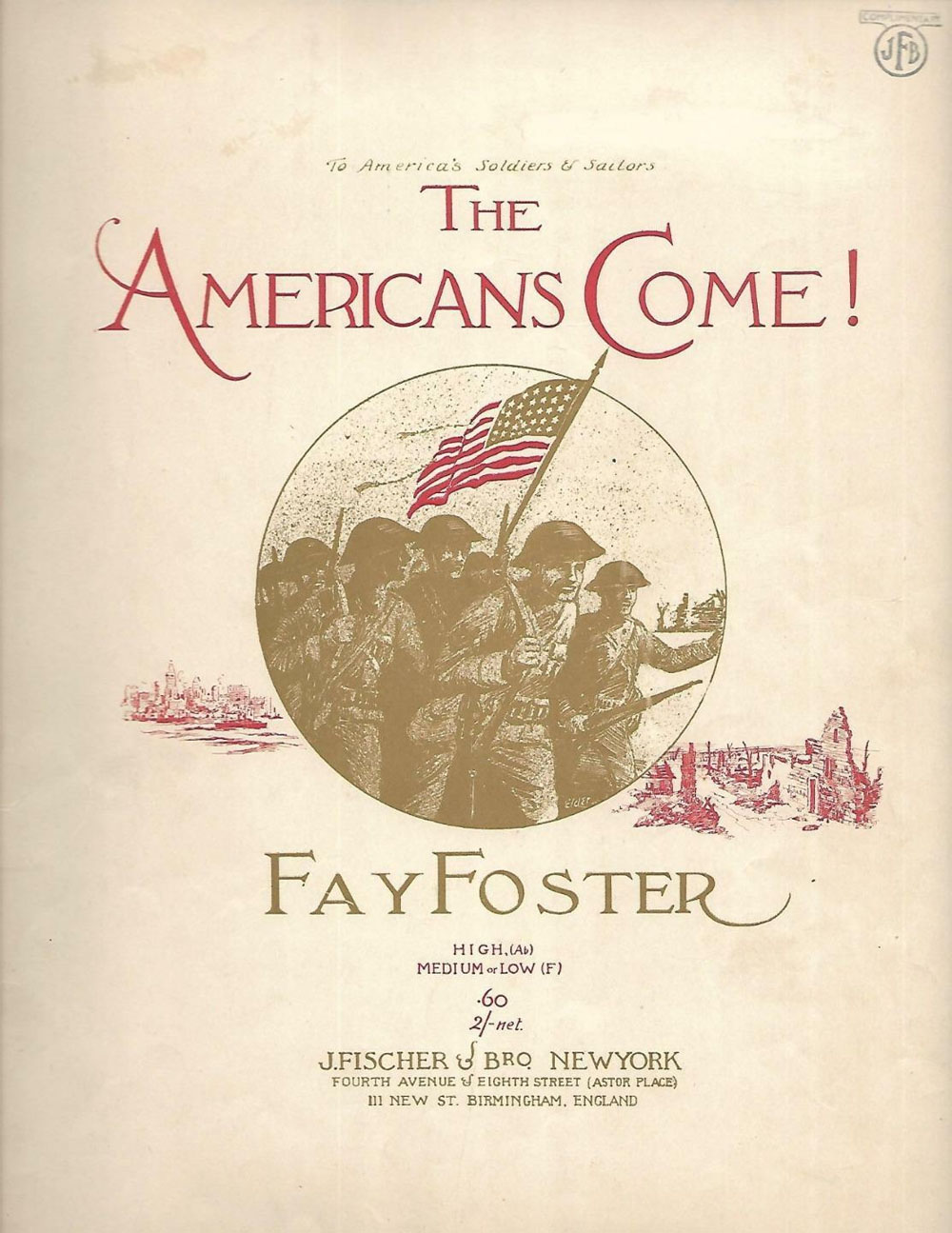 "The Americans Come (An Episode in France in the Year 1918)" is a World War I song written and composed by Fay Foster. The song was first published in 1918 by J. Fischer & Bro., in New York City. This sheet music cover depicts soldiers marching with a city and battleship on the left and a bombed city on the right. Wikipedia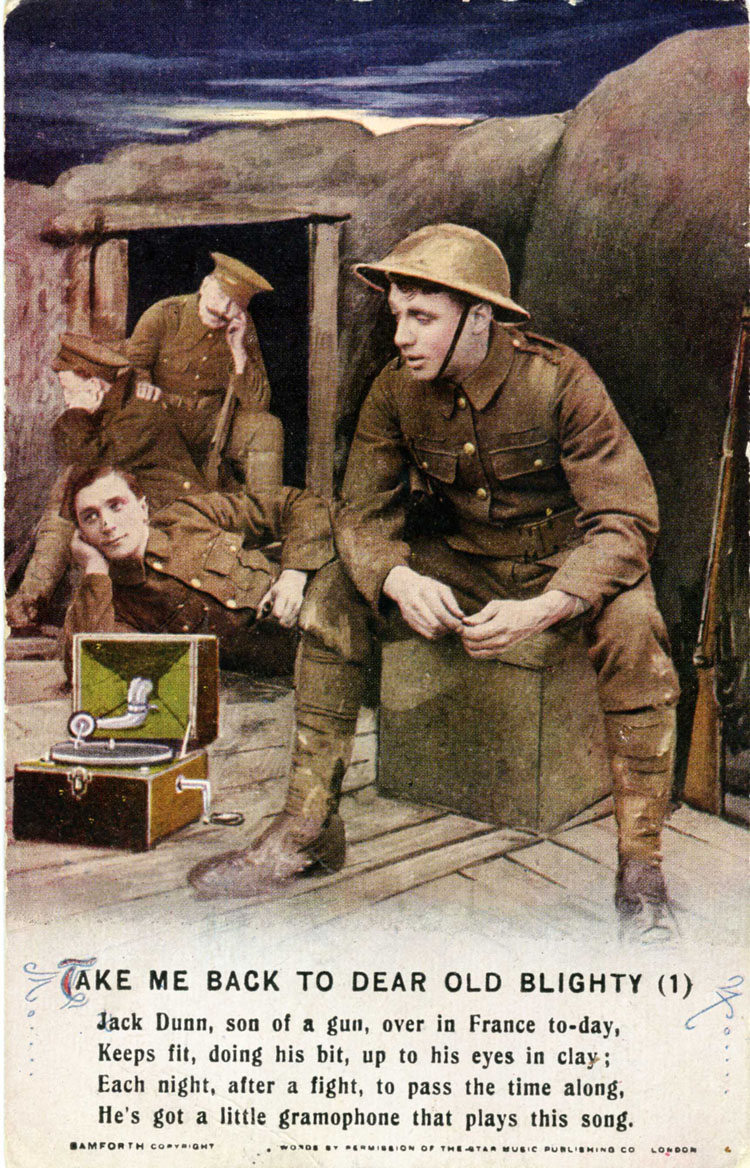 "Take me Back to Dear Old Blighty" circa 1917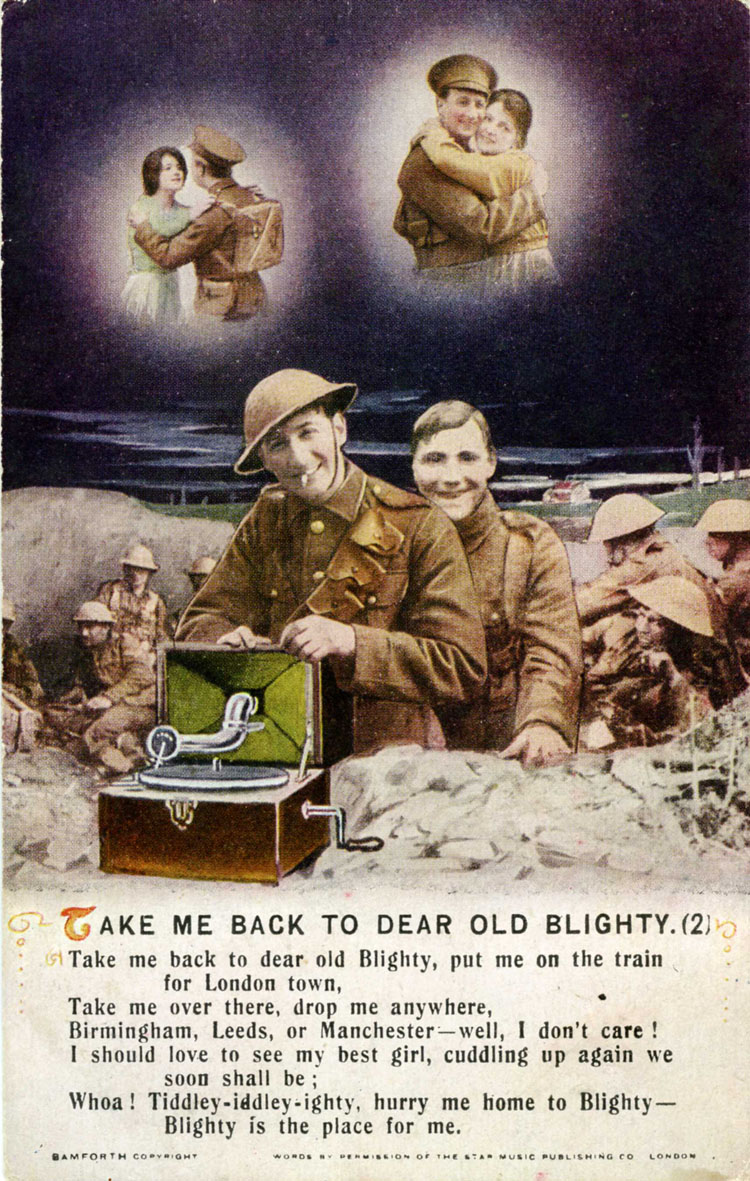 Postmarked November 19, 1917
"Take me Back to Dear Old Blighty" circa 1917
I Can Always Find a Little Sunshine In the Y.M.C.A. Victor 45157-B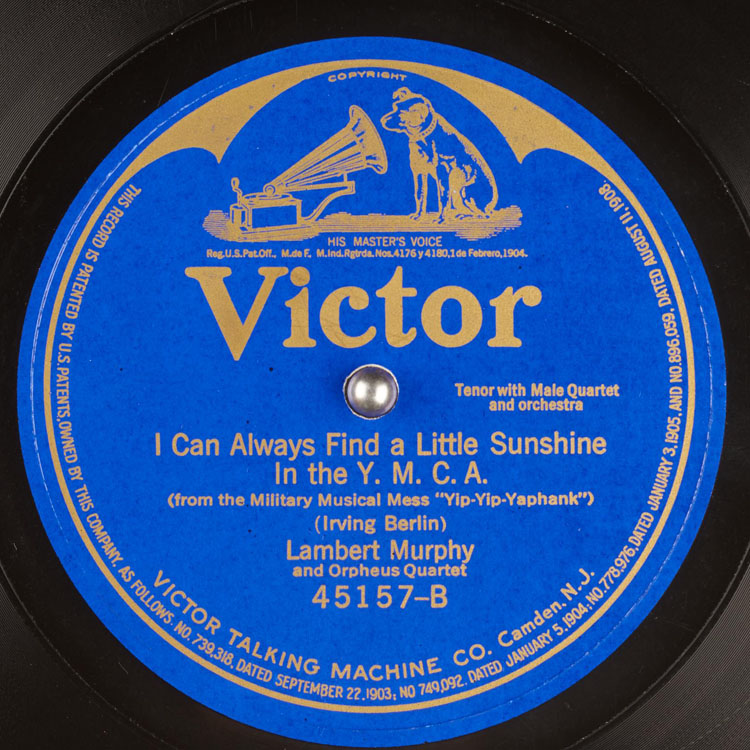 Victor Record No. 45157-B. I Can Always Find a Little Sunshine in the Y.M.C.A. by Lambert Murphy and Orpheus Quartet (Courtesy DAHR)
LISTEN - Victor matrix B-22261. Recorded 10/31/1918 (2)
Audio of this recording from the UCSB Library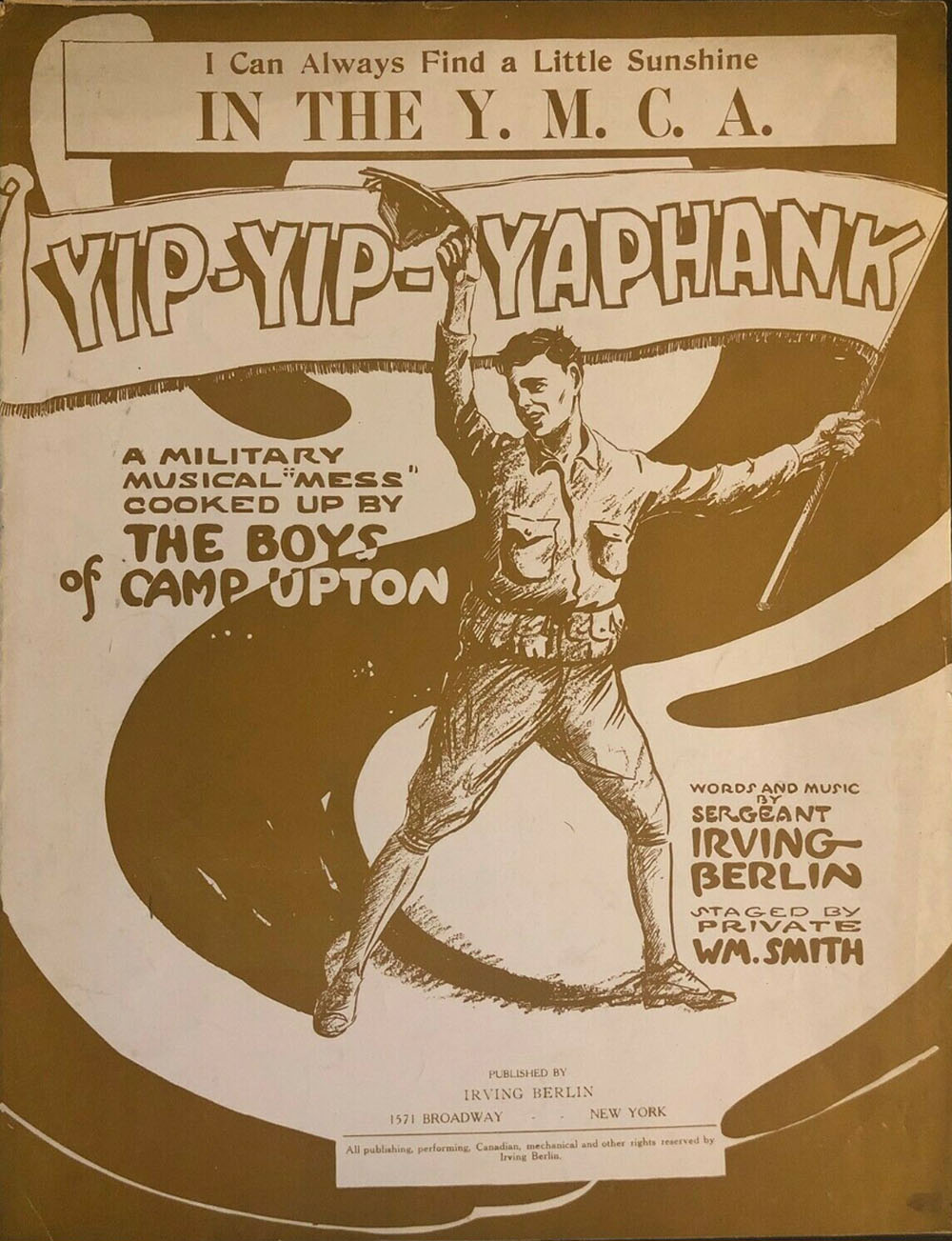 "I can always find a little sunshine: in the Y.M.C.A " (1918). World War I Sheet Music by Irving Berlin. Brown Digital Repository. Brown University Library.
From Irving Berlin's 1918 musical revue Yip-Yip-Yaphank, a military musical "mess" cooked up by the boys of Camp Upton. (3)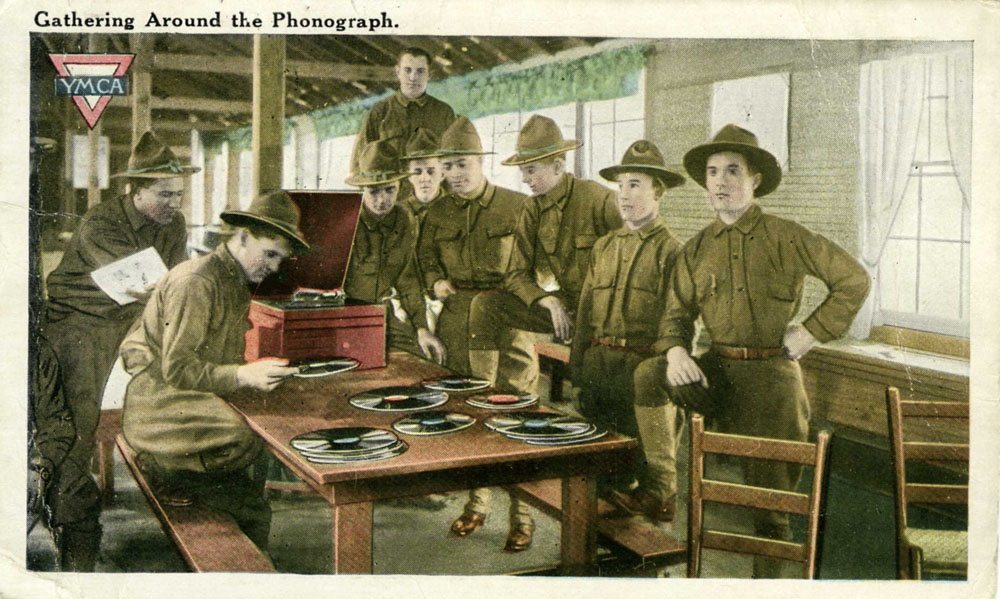 Postcard postmarked October 3, 1919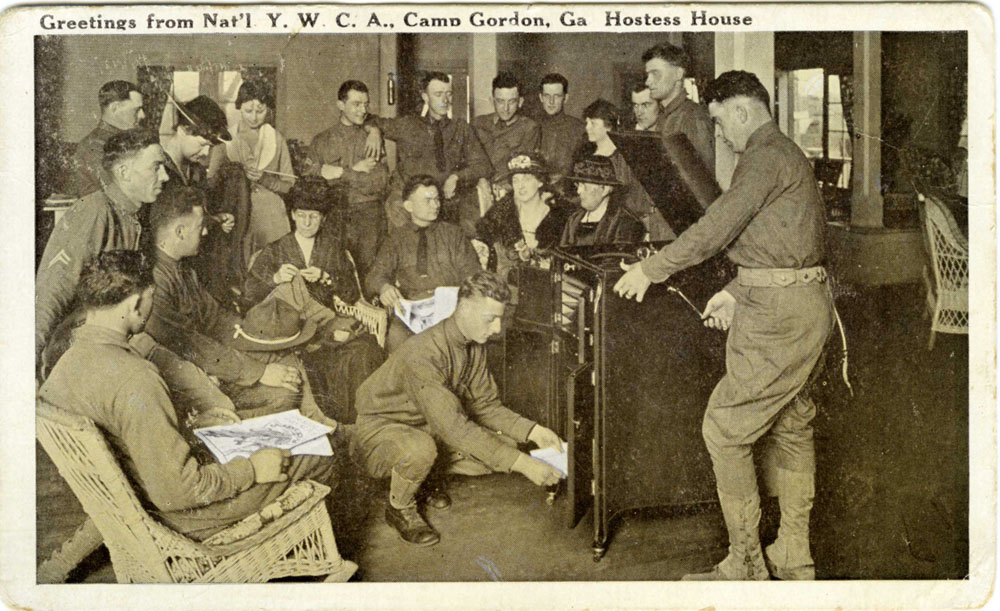 Circa 1918 Hostess House Y.W.C.A.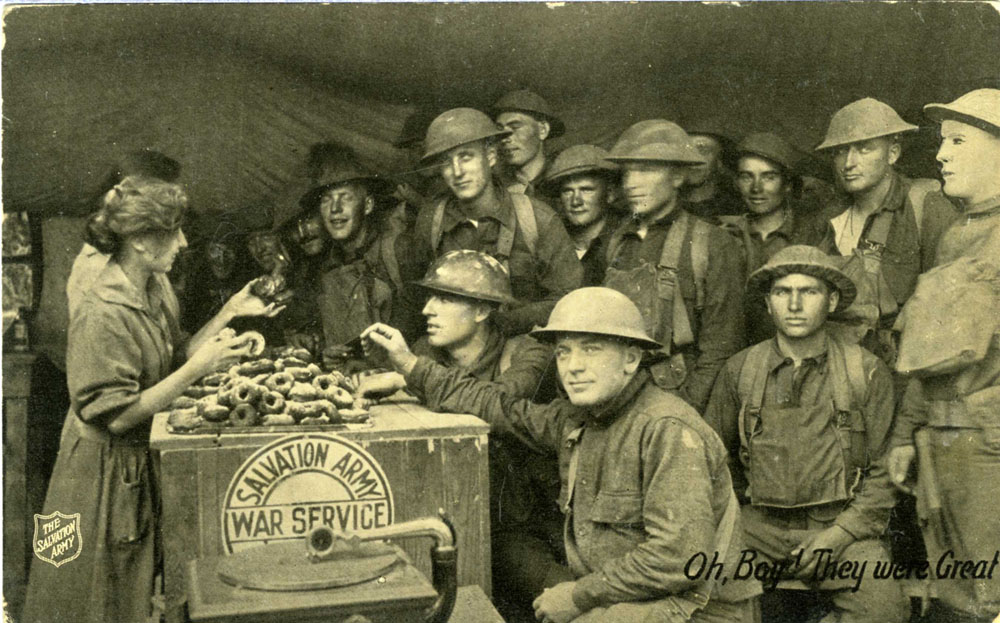 Circa 1918, Salvation Army serving donuts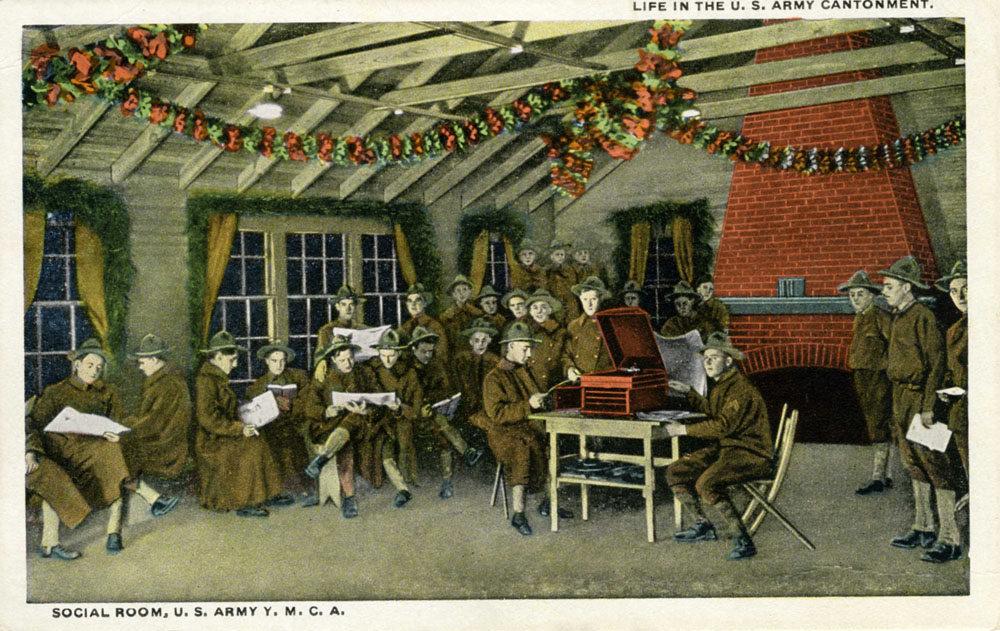 Circa 1918, Y.M.C.A.

The Talking Machine World, January 1918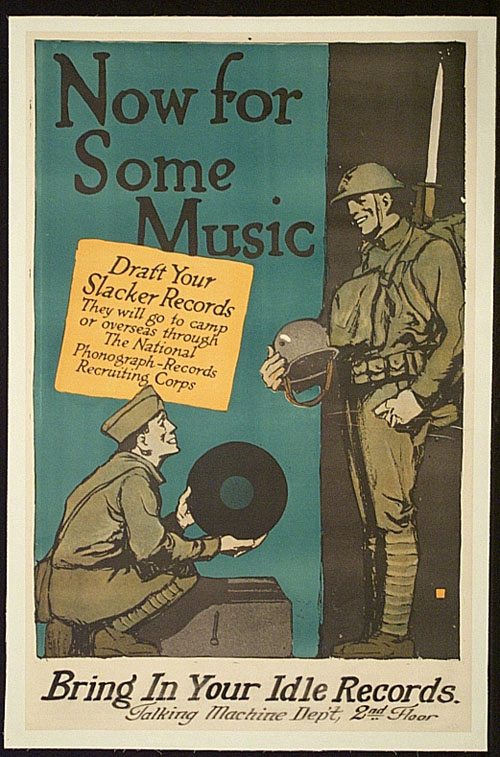 This poster was displayed in a Department store in 1918 to support World War I American troops by bringing in unused records. (2)