This gallery features phonograph ads from 1920 to 1930.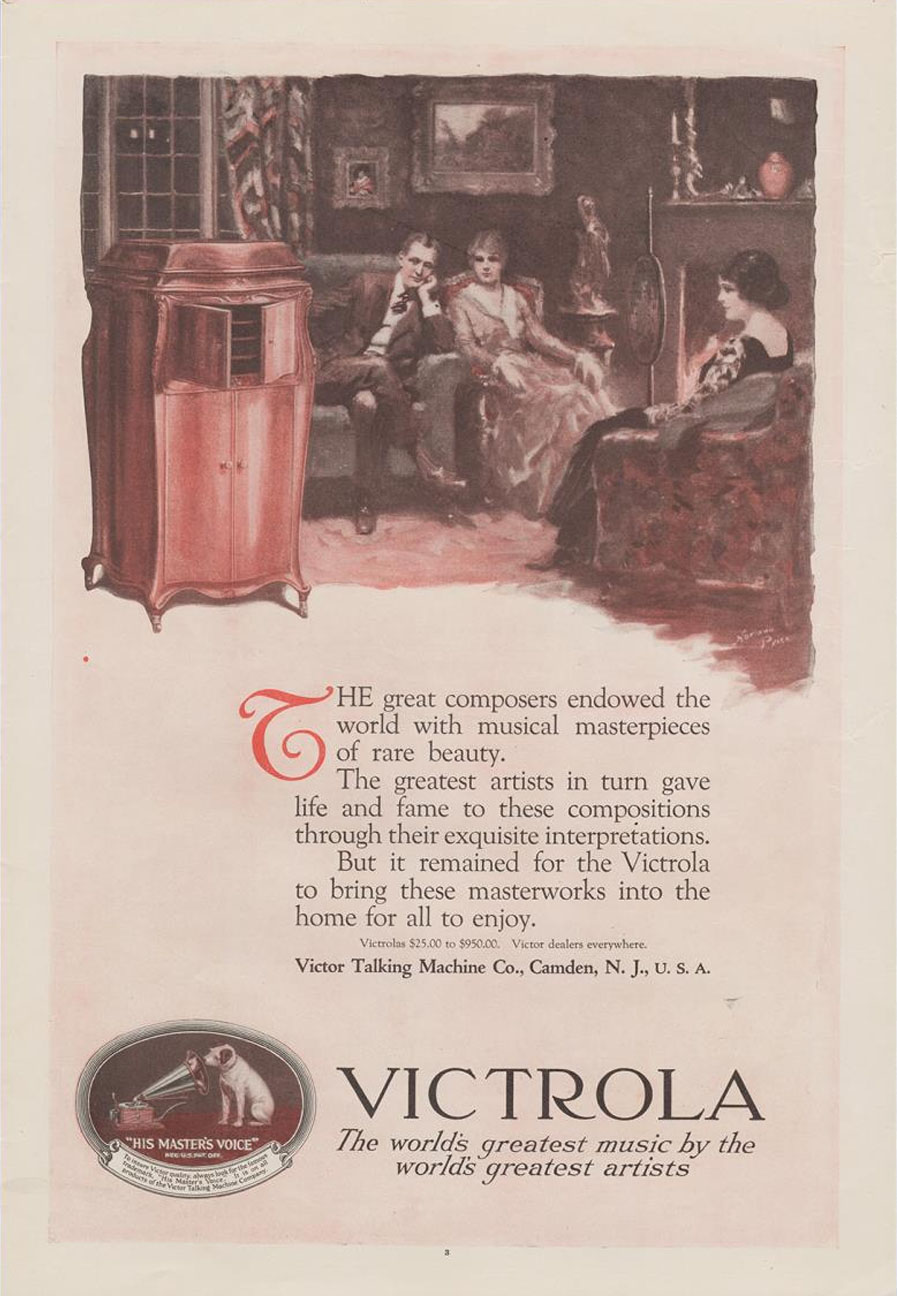 The Victrola brings the "masterworks into the home for all to enjoy." 1920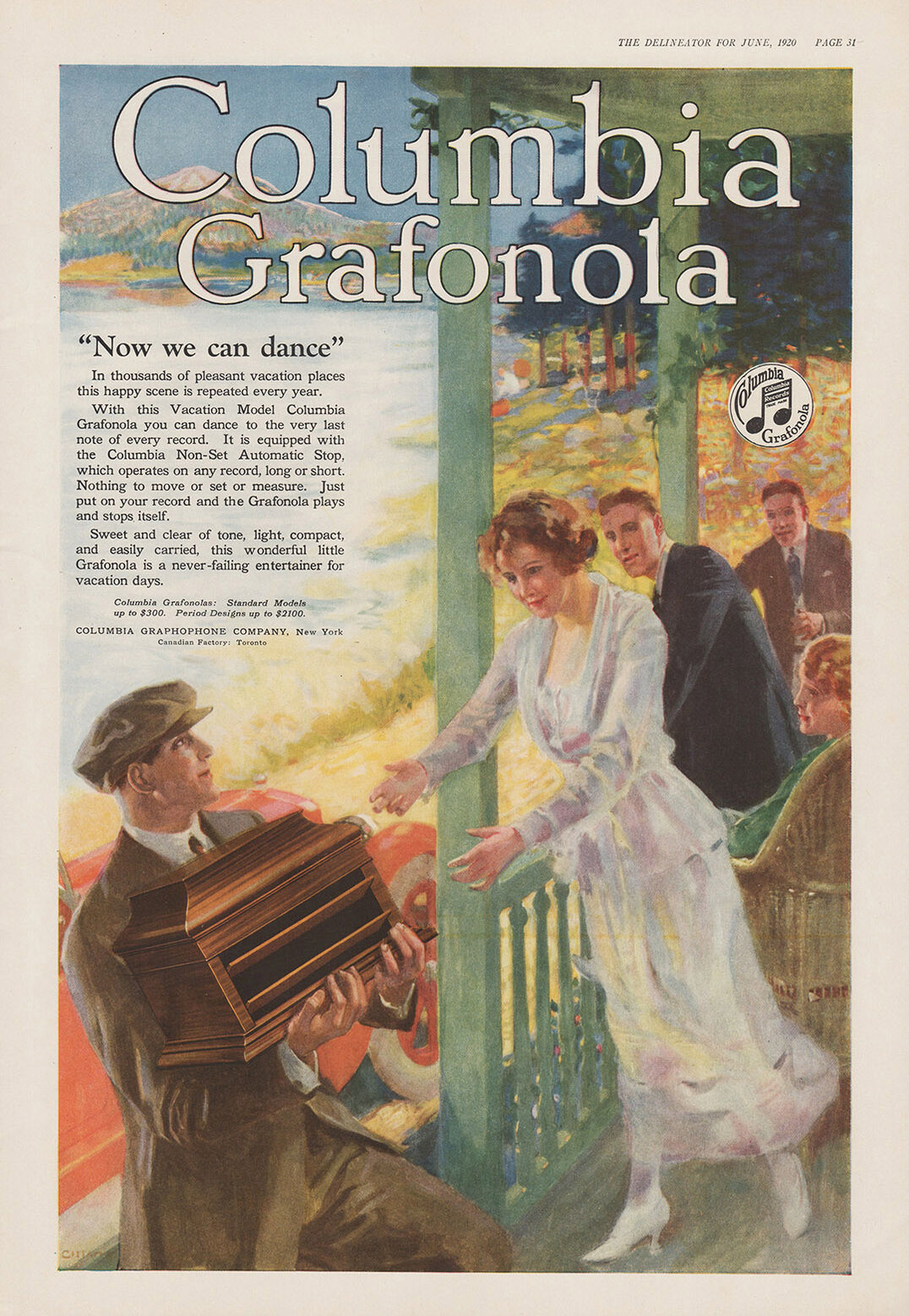 The Columbia Grafonola "Vacation Model" - The Delineator, 1920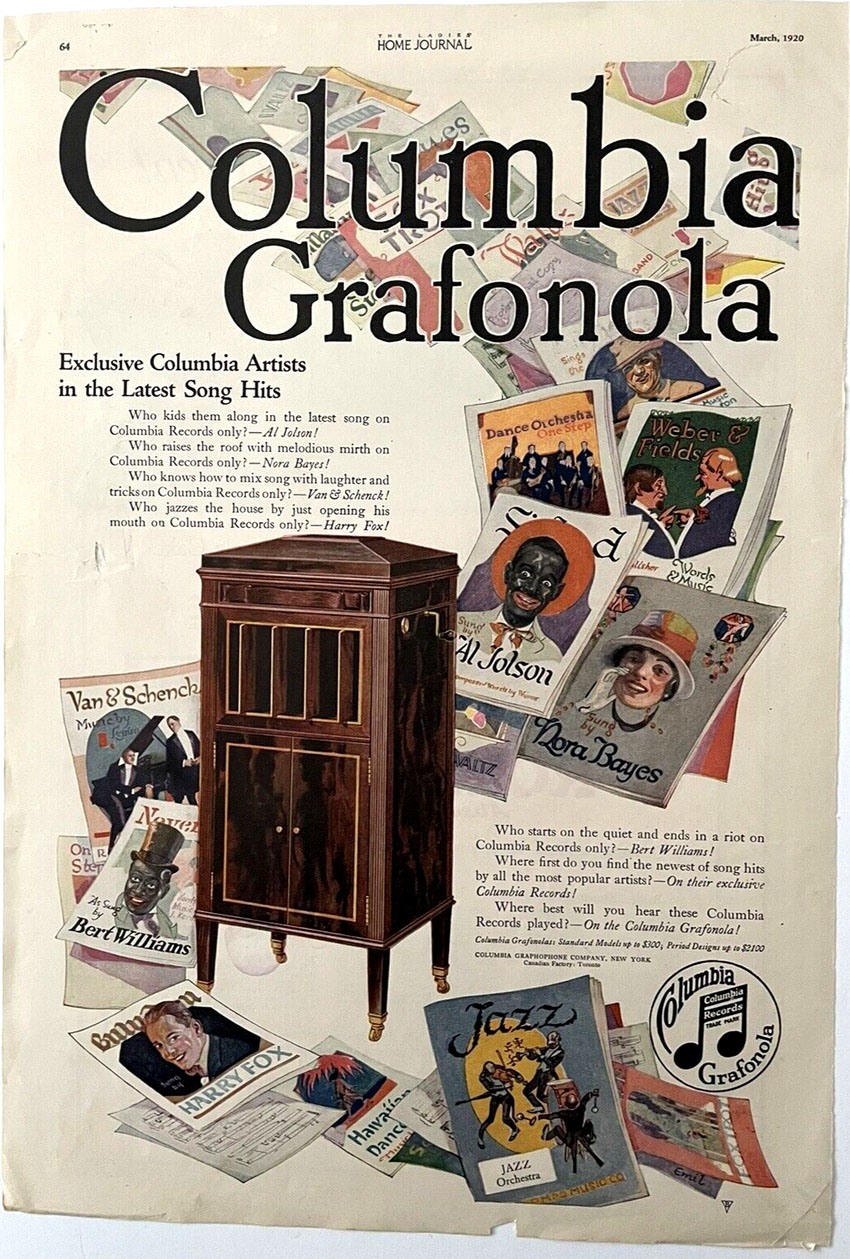 "Exclusive Columbia Artists in the Latest Song Hits," Columbia Grafonola - The Ladies' Home Journal, March, 1920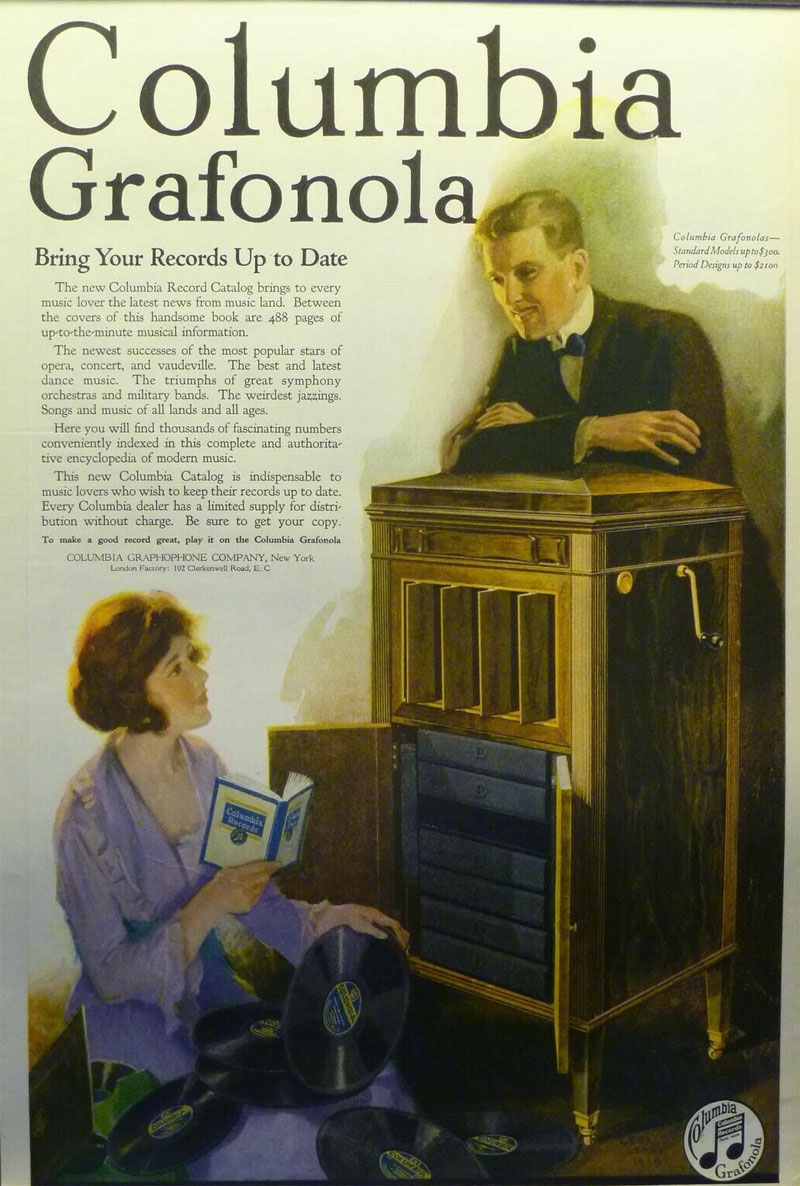 Bring Your Records Up to Date," Columbia Grafonola - 1920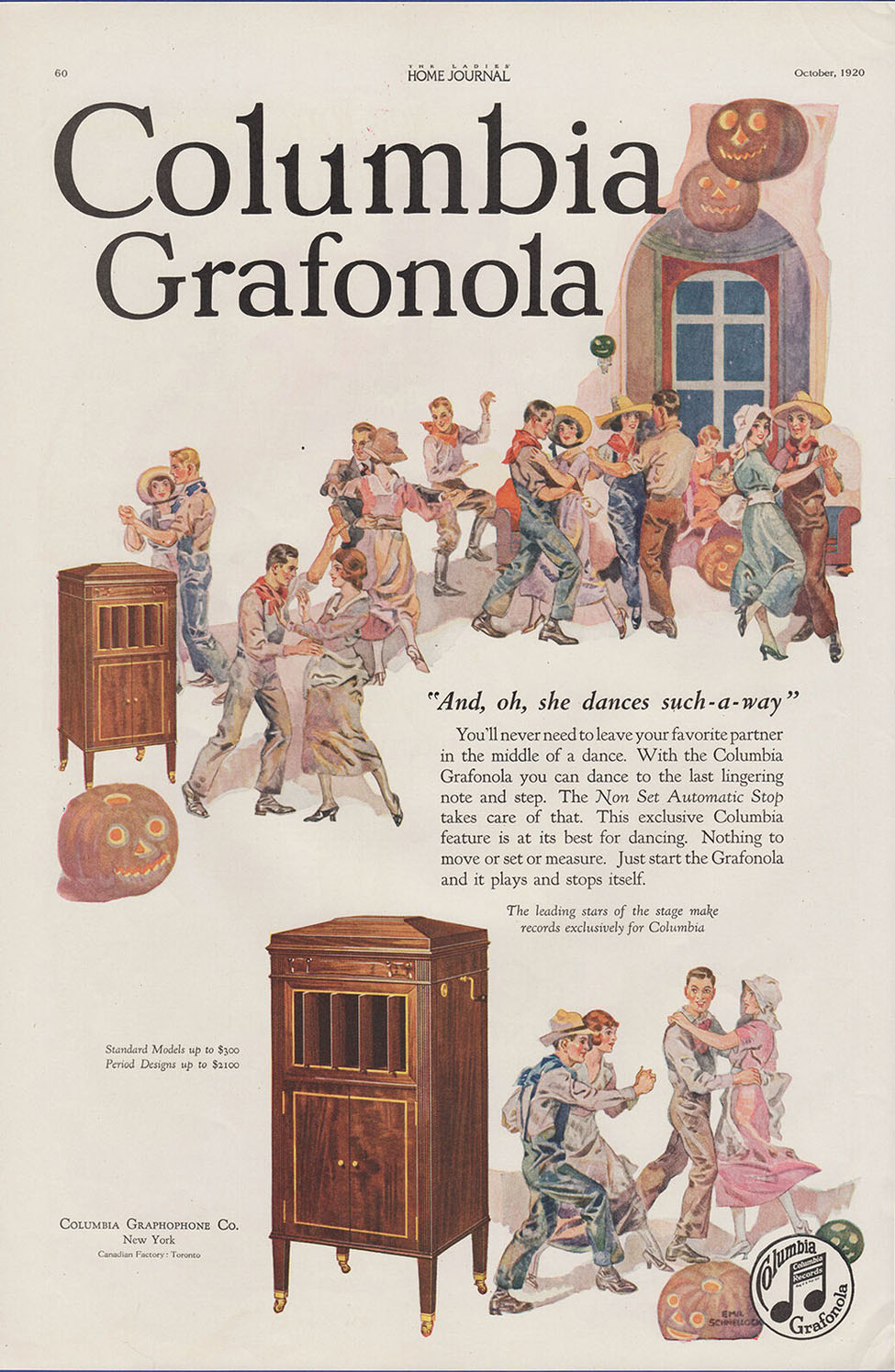 Columbia Grafonola, The Ladies' Home Journal, October 1920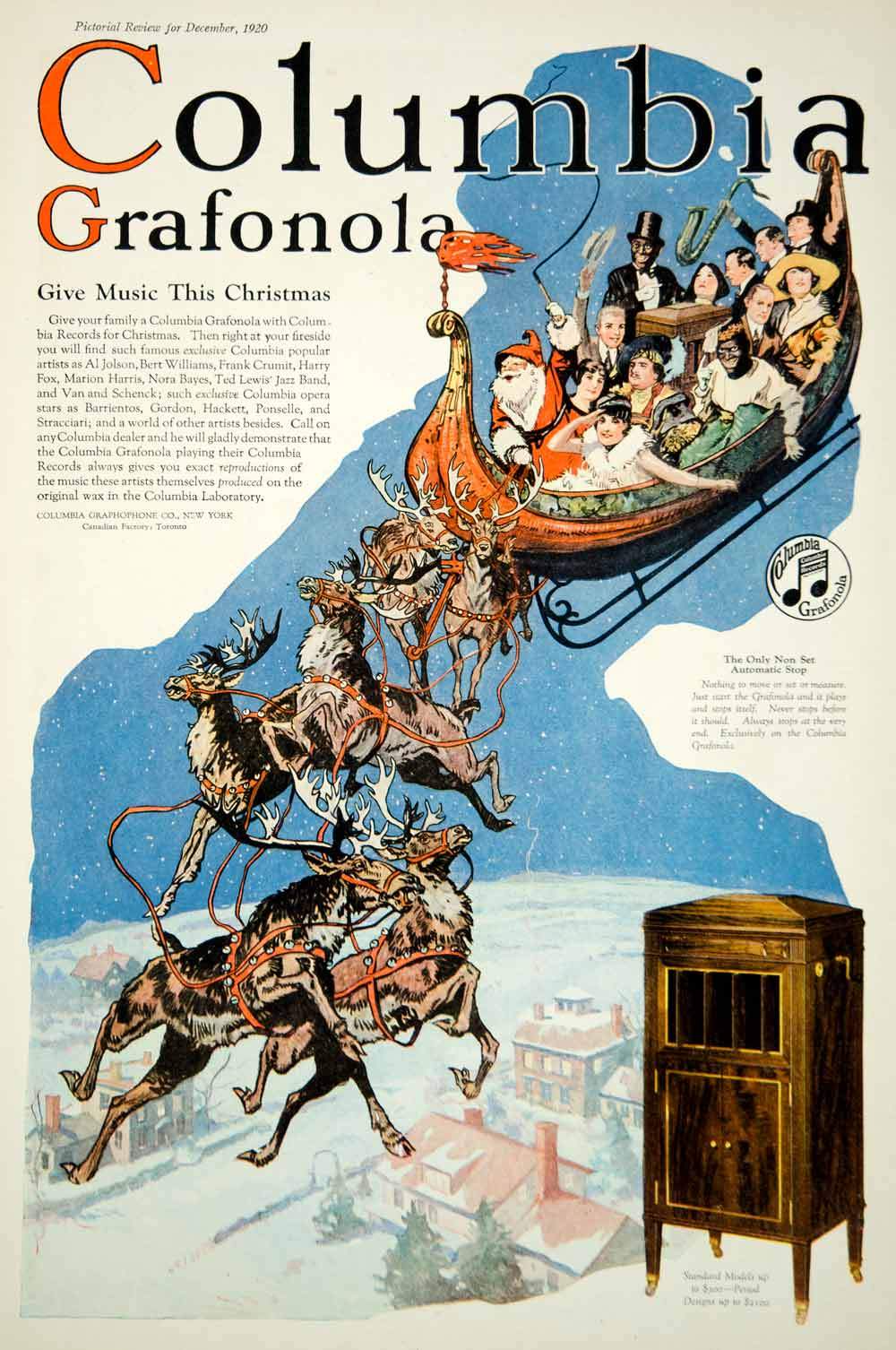 "Give your family a Columbia Grafonola with Columbia Records for Christmas." Music right at your fireside. Pictorial Review, December 1920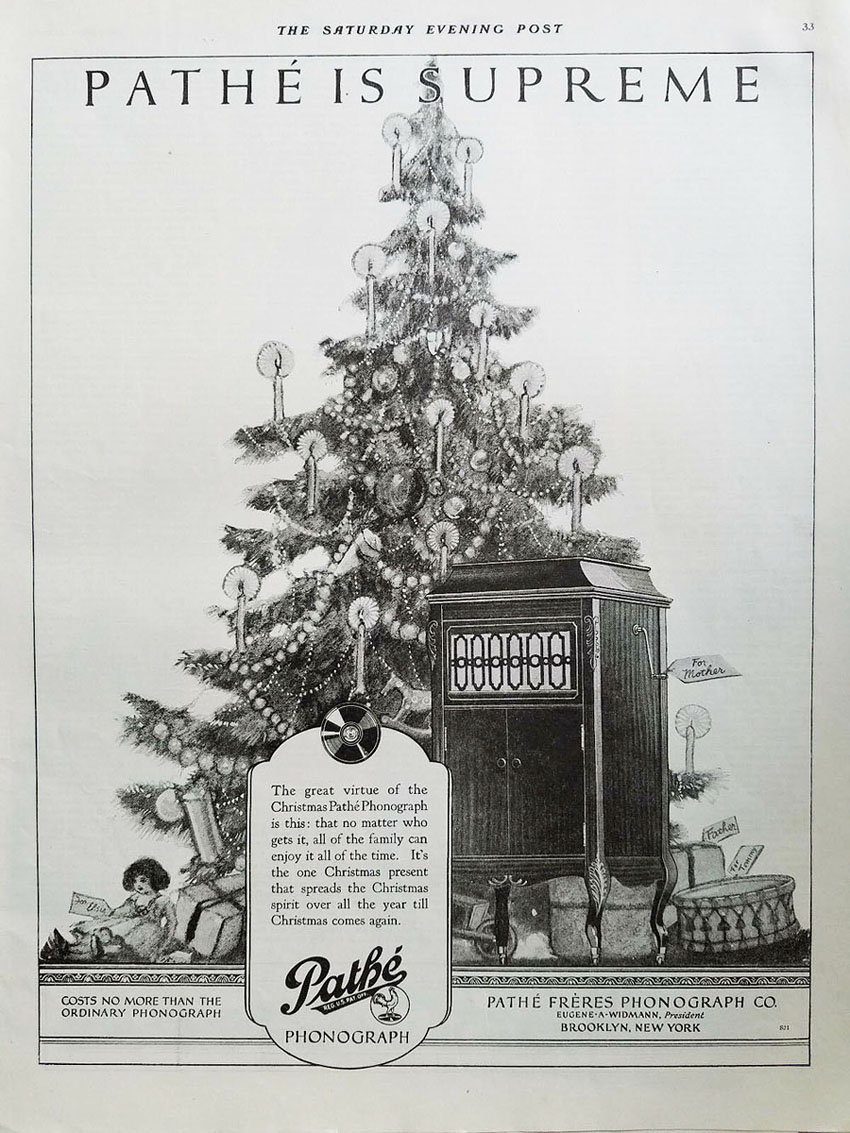 Pathé is Supreme Phonograph, 1920.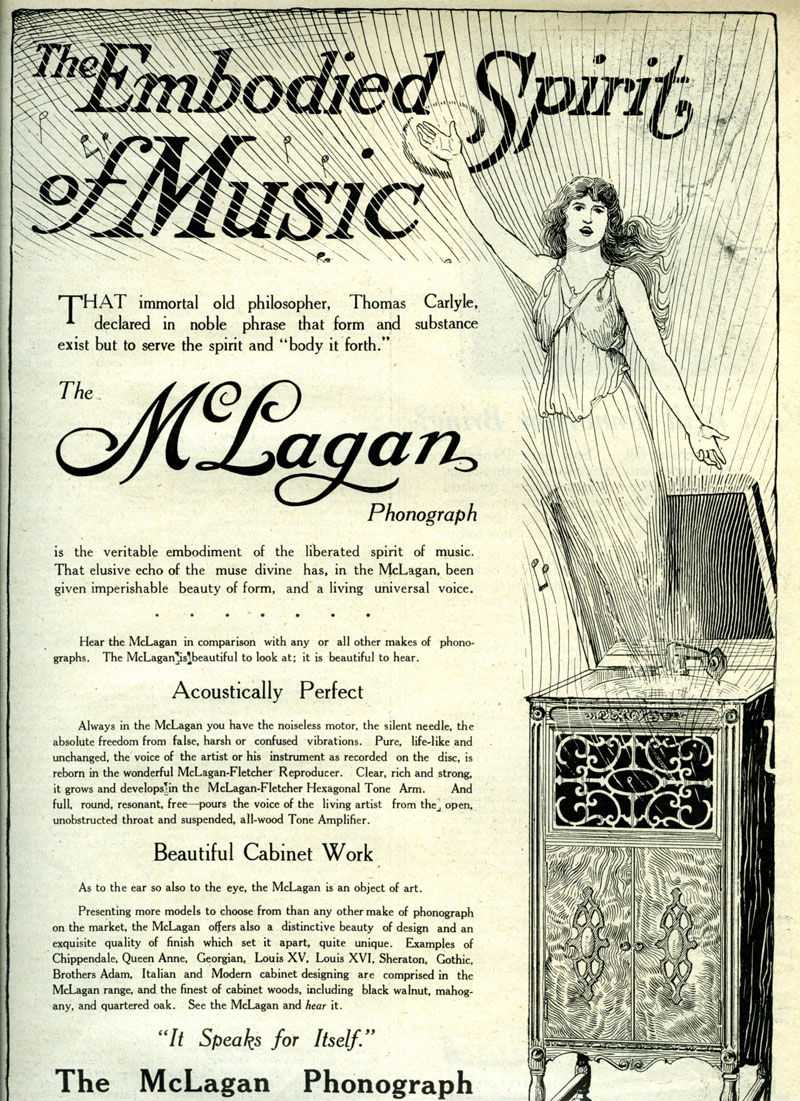 "The veritable embodiment of the liberated spirit of music," MacLean's Magazine, 1921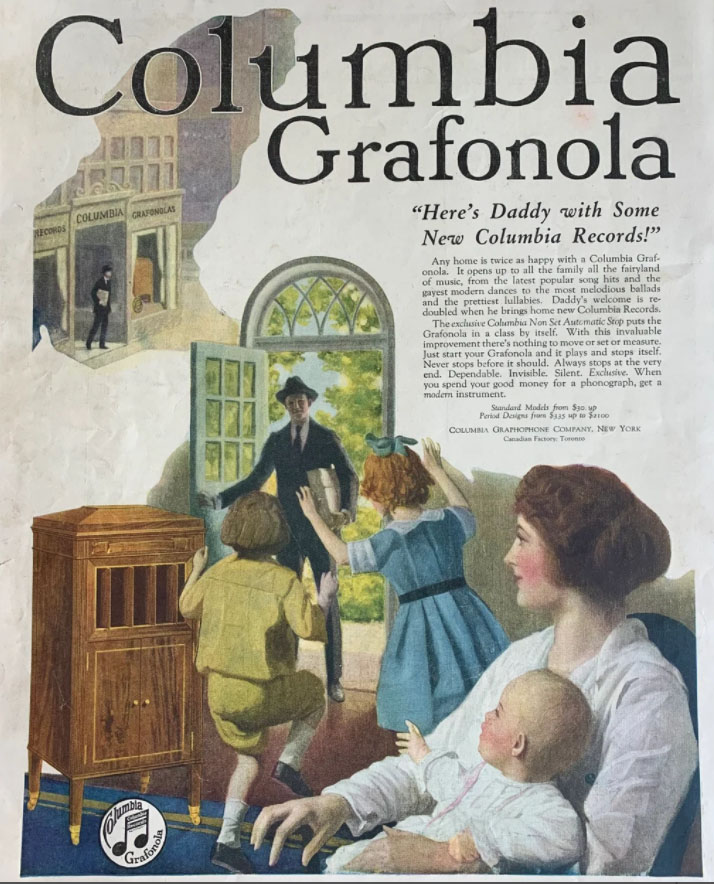 "Here's Daddy with Some New Columbia Records," 1921
The Aeolian-Vocalion with its "Graduola" allows you in your own home "the great privilege of taking an active part in the play of its records." You are able to vary "in tone color" the artists' performances with the "Artistic and Wonderful Tone Control - the Graduola. 1921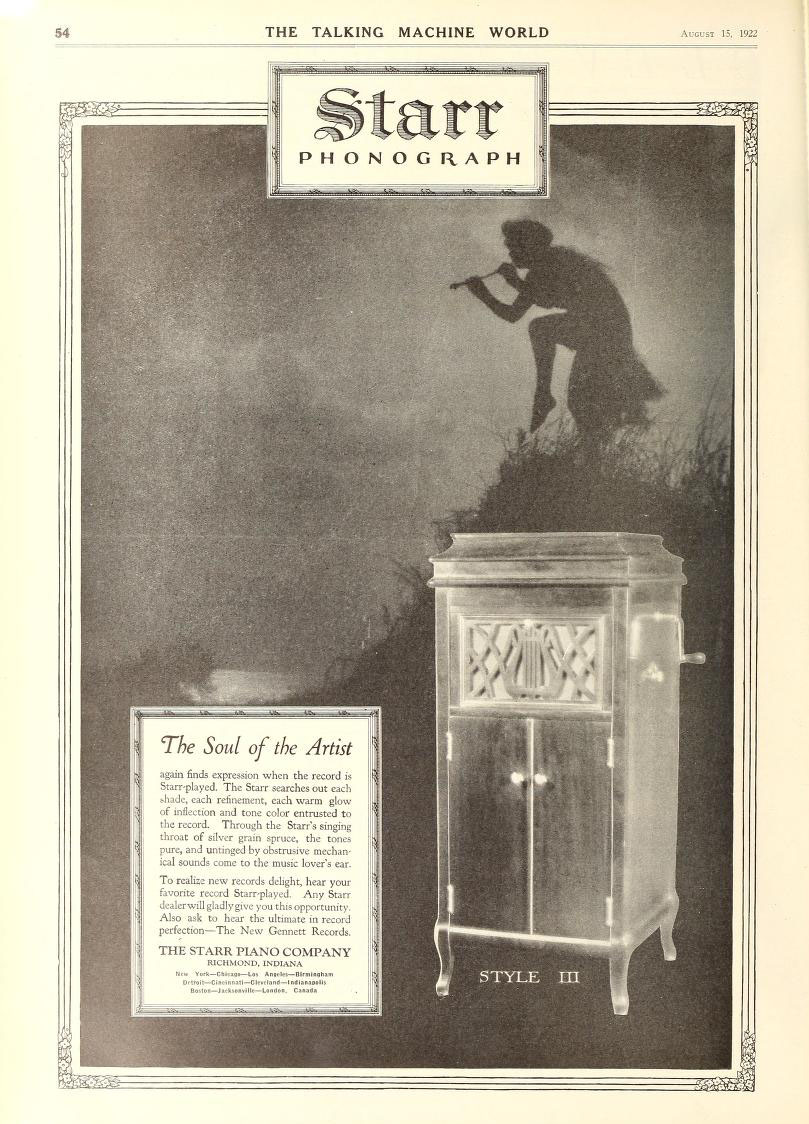 The Starr Phonograph plays The Soul of the Artist - The Talking Machine World, August 1922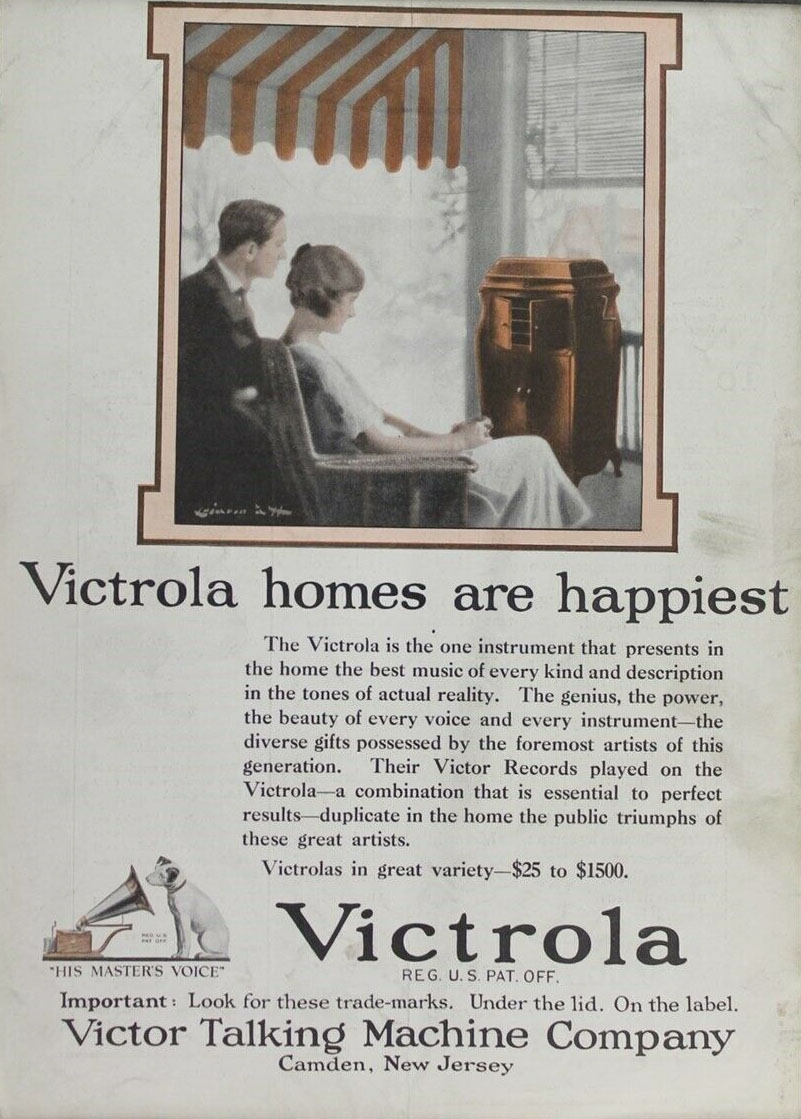 "Victrola homes are happiest," 1922
Galli-Curci is "one of the outstanding artists of our day." "The greatest artists are Victor artists." 1923

"The music of all the world is in the Victor Record Catalog." 1923

"The finest gift of all! Victrola," Christmas Ad 1924
With the growing popularity of radio in the early 1920's combination sets of radios and phonographs were first put together by some small manufacturers around 1922. The Emerson Phonograph Co. is said to have "introduced the first radio-phonograph combination sold in the United States." The Radio Corporation of America (RCA) in 1924 offered their Radiola IX as a radio that could fit "snuggly inside your phonograph cover!" Brunswick put the Radiola IX in their phonographs at the end of 1923 and Sonora was also an early seller of combination Radio-Phonographs. "
The Radiola IX was made to fit into a console or upright phonograph. The Ladies' Home Journal, March 1924

The new Orthophonic Victrola and Radiola Super-Heterodyne were combined into one cabinet in 1925 by the Victor Talking Machine Company. The Ladies' Home Journal, November 1925

"In the Evening...this congenial companion which gives so much and asks so little" The Ladies' Home Journal, 1926

"Waiting to sing and play for you...the Victrola is the gift that keeps on giving." 1927 (PM-2032)

"Take Victor entertainment everywhere," The Saturday Evening Post, 1927

"Without stretch of the imagination, they are right in the very room with you." 1928 - Edmund Wilson artist