In The New York Times article by Neil Genzlinger on March 15, 2021 Sally Grossman's death was reported in an article titled Sally Grossman, Immortalized on a Dylan Album Cover, Dies at 81. "She picked out a red outfit and struck a relaxed pose on the cover of "Bringing It All Back Home," leaving much for fans to guess about."
Genzlinger noted in the article that "the photo, staged by Mr. Kramer with Mr. Dylan's input, was an early example of what became a mini-trend of loading covers up with imagery that seemed to invite scrutiny for insights into the music. The Beatles' "Sgt. Pepper's Lonely Hearts Club Band" (1967) might be the best-known example."
Sally Grossman - Sally Ann Buehler August 22, 1939 - March 11, 2021
The chaise longue in the photograph was a wedding gift to the Grossmans from Mary Travers of Peter, Paul and Mary. As for the red jersey dress, Grossman said, "I don't think I've worn it again." Grossman said, "It's amazing to be on an album cover that people remember 30 years later." -- Wikipedia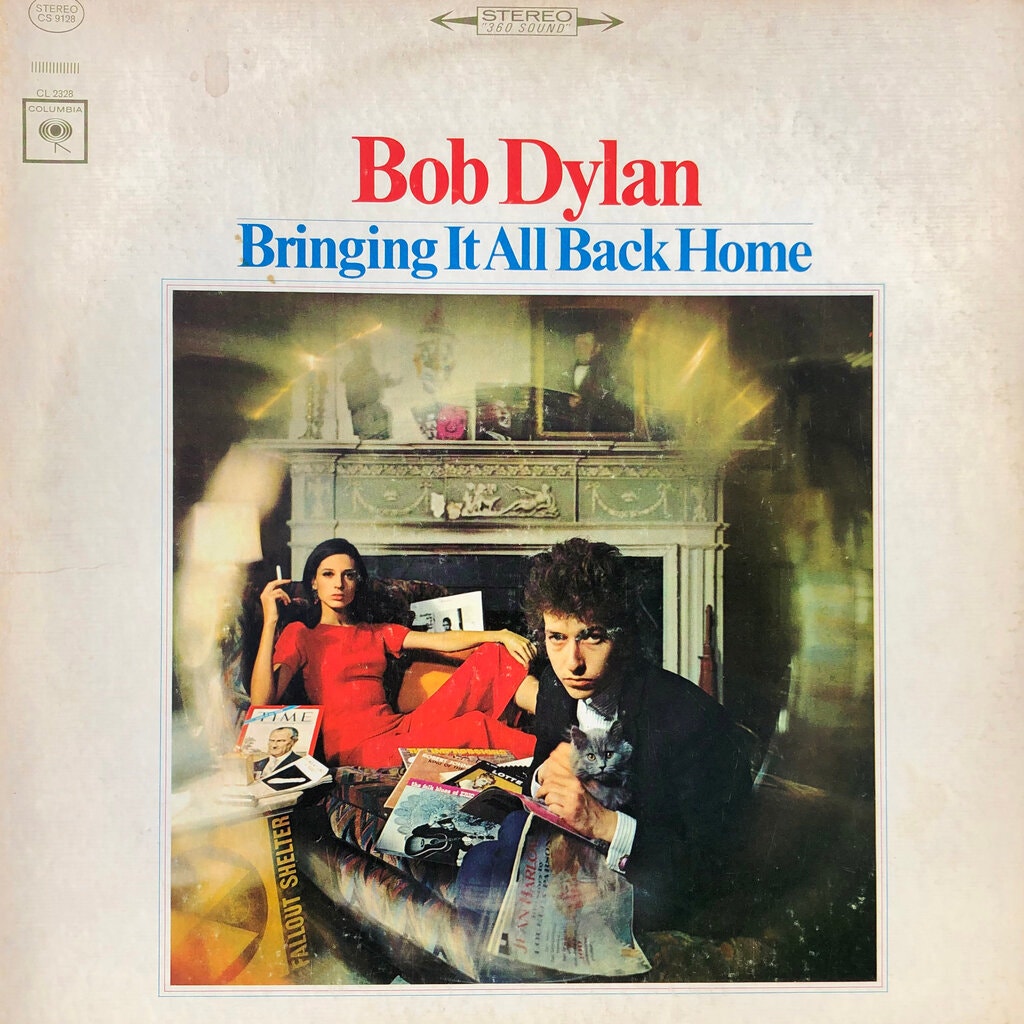 Additionally, there is a Dylan Archives website called Untold Dylan and this link will take you to the page about the story of the art work on Bringing it All Back Home posted on April 19, 2020 by TonyAttwood. It's part of a series "that tells the story of the artwork on each of Bob Dylan's albums" and includes additional photographs and details.
For an index for "articles with illustrations, concerning the origins of and decision making within, creating the covers of Bob Dylan's albums," go to Untold Dylan, Album artwork.