Betty was was born in Elba, Nebraska in 1924 on a 650 acre ranch by a river and lots of cottonwood trees. The following is what Betty wrote about her memory of the Phonograph from when she was growing up.
My second grade teacher, Miss Hildred Karre, gave me my first experience with music on a phonograph which was a portable suit-case style. You opened the lid and inside was this wonderful little record player. Our opening exercise was a special time. We listened and also played games to the music such as the Farmer in the Dell and Here We Go Round the Mulberry Bush. However, my favorite part was watching Miss Karre wind the crank. She wore silver bracelets which cling-clanged when she turned the crank.
My two nieces were in kindergarden in the same room. We played school and imitated the real school. Of course, you must have a phonograph. So I put my Dad's razor blade sharpener on top of a grocery-store box, and with the rubber jar rings and gold Mason jar lids on my wrist I was ready to wind the crank and jingle-jangle. No one in the neighborhood other than one family had a phonograph. They had an elegant floor model. When we visited them, sometimes during the evening we would all go to the parlor and listen to a few records.
What wonderful phonograph memories.
Read more Betty stories about growing up in Nebraska and check out why we celebrate Betty's Birthday with Ice Cream, Lemonade and a Cherry Mash.
Betty Ann Barr on the right holding the hand of her young niece Marjorie Ann Erickson c. 1928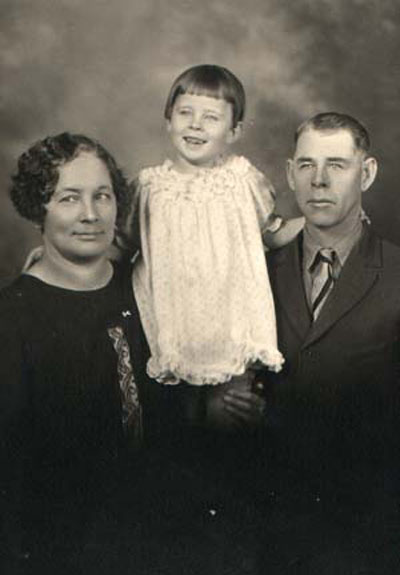 Betty Ann with her parents Anna and Manley Barr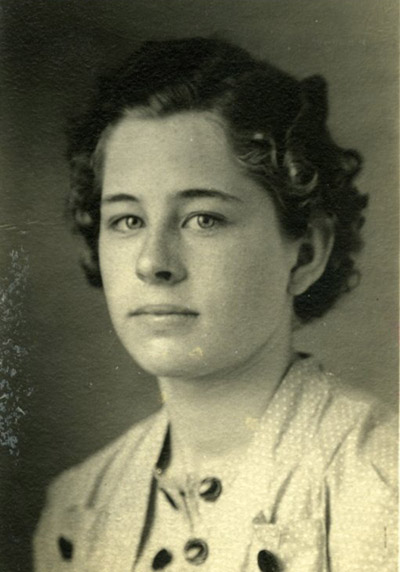 May 1938
1944