.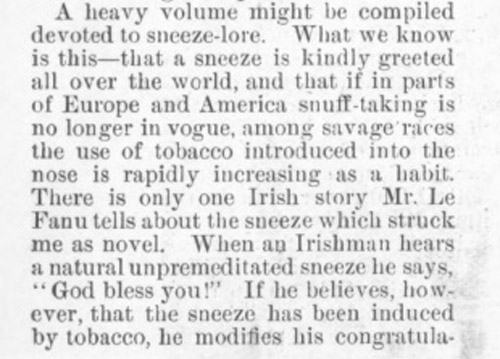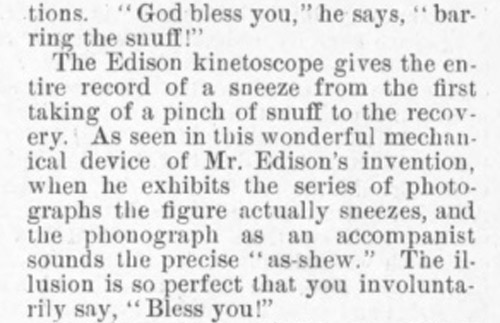 Digital scanning courtesy of University of Michigan Library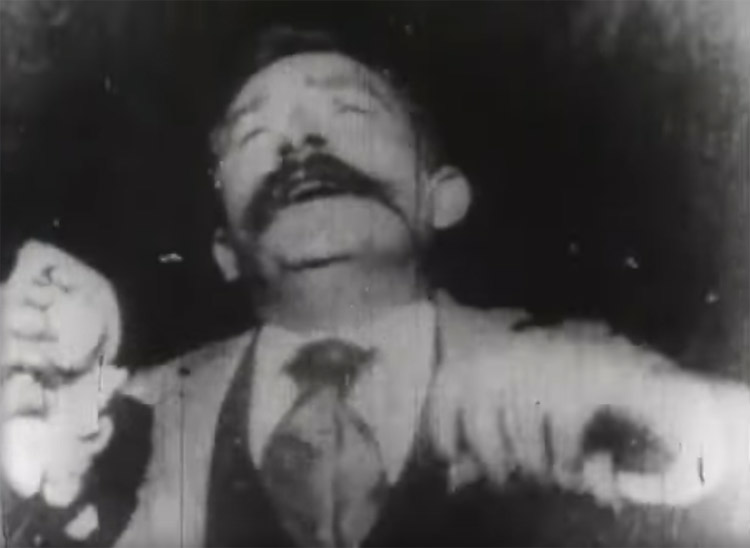 The Sneeze - Filmed on January 7, 1894 - From the Library of Congress, Washington D.C.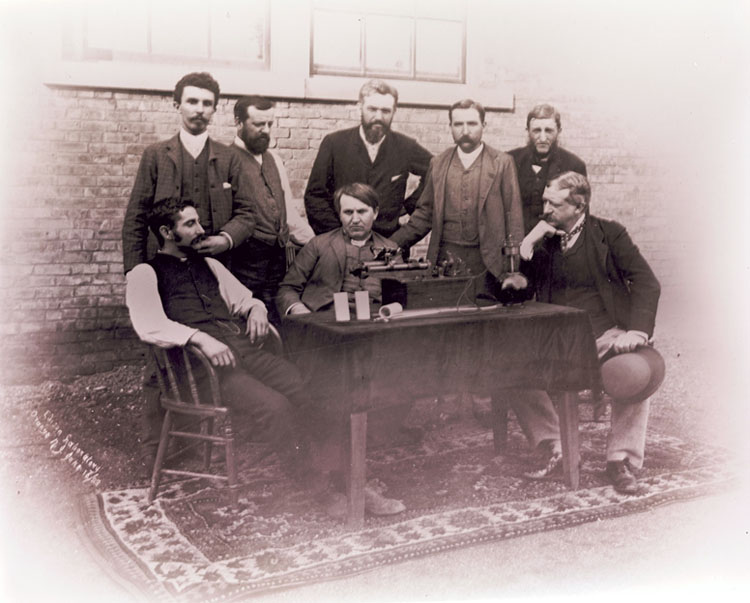 Fred Ott seated left of Edison, June 16th, 1888 after 72 hour non-stop effort working on Edison's first commercial Phonograph, generally known as the "PERFECTED" Phonograph. W. K. L. Dickson is standing behind Fred Ott.