The Phonograph's 142nd Birthday celebration was held on December 7 and it was noted that on this day, 142 years earlier and on the day after Edison had completed his Phonograph, Edison took his tin-foil playing machine to the offices of Scientific American for a triumphant demonstration where the Phonograph "introduced itself." An account of this meeting and a description of the talking machine was published in the December 22, 1877 issue of Scientific American.
This was also a significant year for Phonographia.com and Friends of the Phonograph as it is the first year that I know of that if you said "Hey Google, Is December 6th the Birthday of the Phonograph?" the voice from Google says "According to Phonographia, on December 6 at Edison's Menlo Park, New Jersey Laboratory, Thomas Alva Edison's Phonograph was said to be "finished" and ready to be heard by the world."
Yes!

The birthday party this year continued the tradition of 'chocolate' and wine, and the triple fudge mini-round brownies were again a two degrees of separation reminder for Friends of the Phonograph that in 1903 there was actually a phonograph made by the Stollwerck Chocolate Company in Germany that was designed to play foiled wrapped disk records made of chocolate!
The birthday party's invitation included the expectation that the party would also be educational so naturally there were some phonographia presentations. The video The Phonograph and Santa included period piece illustrations and an excerpt from Edison's 1905 movie "The Night Before Christmas" by Edwin S. Porter; and a music video of "Happy Birthday to the Phonograph" was also featured.
The Phonograph and Santa
Postcards, ads and "Hello from Santa"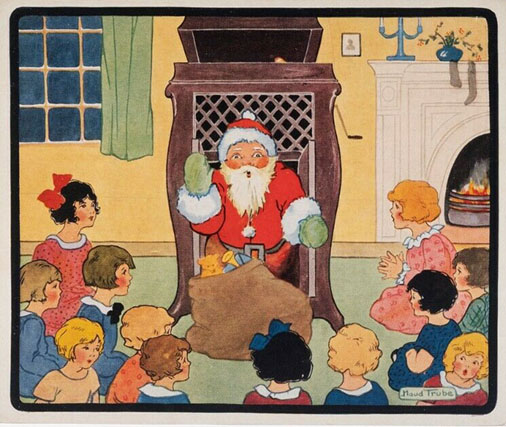 The live birthday party singing of "Happy Birthday to the Phonograph" was enthusiastic and pretty much on-key and the candles coded as 142 were successfully blown out by the three youngest members of Friends of the Phonograph (and one elder Phonographian).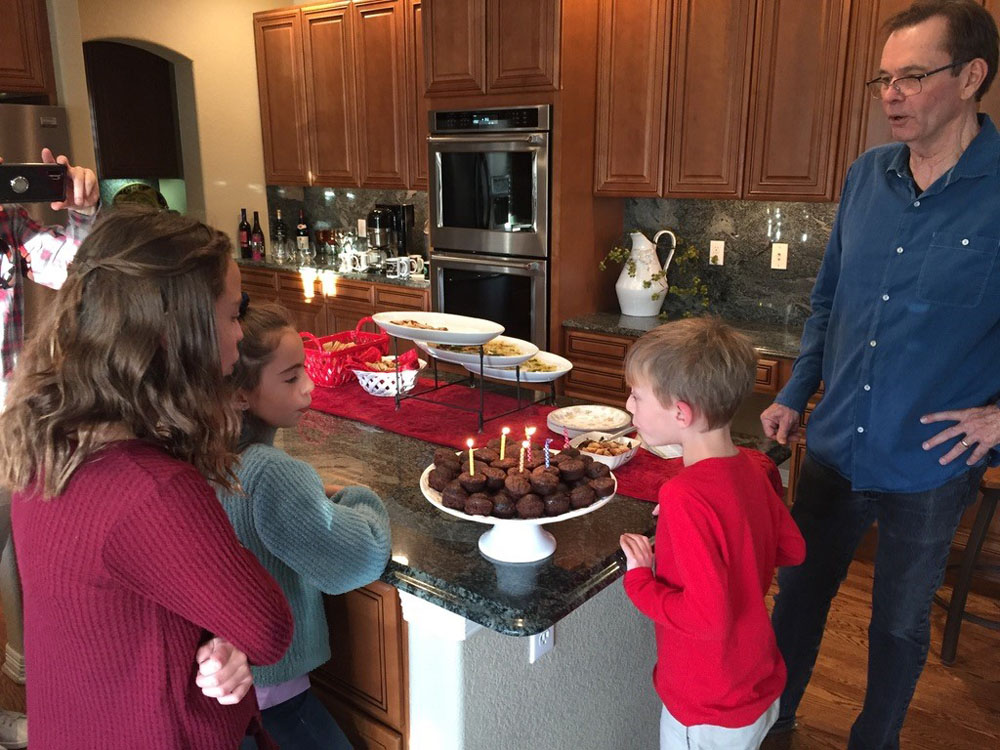 Another brief piece of education included the history of writing letters to Santa in the United States and also some examples of other early possibilities of communicating with Santa were shared like the series of postcards from 1903 showing Santa sending telegrams to children so that they knew what his schedule was going to be.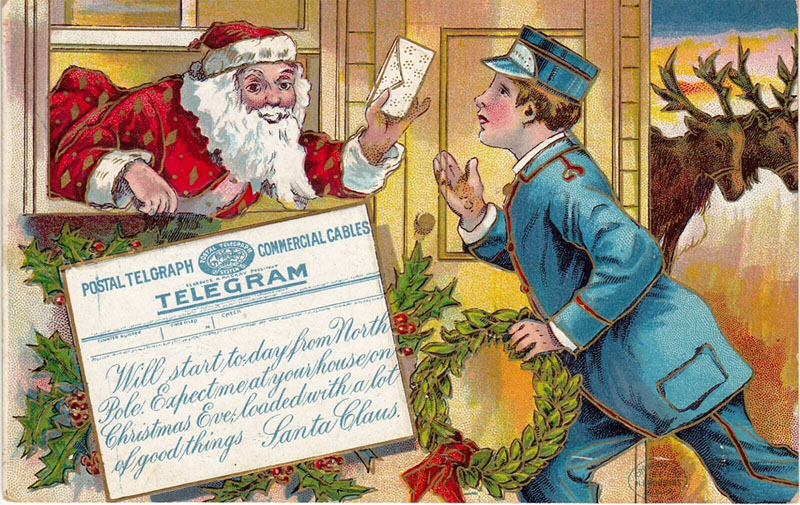 The music video of "Happy Birthday to the Phonograph" of course included photographs of Edison and the original tinfoil phonograph and the audio was also heard of Edison's later re-creation of his 'first words spoken on the phonograph, a little piece of practical poetry, 'Mary had a little lamb...'"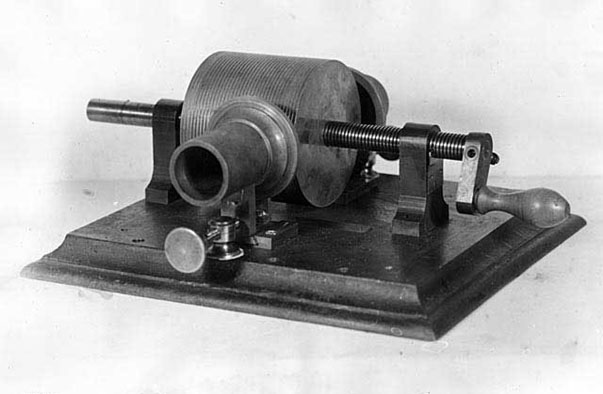 The open house was from 2:00 PM to 5:00 PM with final guests not leaving until after 7:00 so the consensus seemed to be that the Birthday party for Edison's 142 year-old Phonograph was a success.