THE MUSEUM OF AMERICAN HERITAGE
Invention and Technology 1750-1950
University South, Palo Alto
One of the goals of Phonographia's "PhonoExhibits" is to document temporary phonograph exhibits and displays. If an exhibit is mounted and then closed with no visual record being made and uploaded then what was displayed is lost to the public. Such is the case of the temporary exhibit "IN THE GROOVE" in which Palo Alto's Museum of American Heritage (MOAH) displayed phonographs, jukeboxes and turntables.

Below is the description that the museum published promoting the exhibit in March of 2018. Without MOAH archiving the exhibit with photographs we are dependent on visitor's photographs or photographs of machines that from MOAH's permanent collection. A few of these pictures, therefore, are available in lieu of what was actually "In the Groove."

IN THE GROOVE: A HISTORY OF RECORD PLAYERS (MARCH 23 - AUGUST 19 2018) In the Groove: A History of Record Players now on display. Featuring vintage phonographs, jukeboxes, turntables and music boxes.

PALO ALTO, California (March 16, 2018)— The Museum of American Heritage will display unique artifacts in a new exhibit called In the Groove: A History of Record Players. The exhibit opens on March 23, 2018 and will run through August 19, 2018.

Learn about the history behind the phonographs, jukeboxes and turntables and explore how record players changed the landscape of music. Some of the topics covered in this exhibit include the different sizes of records, the social impact of bringing music into the home environment and organized crime in the jukebox industry.

The exhibit features a diverse collection of record players including Edison phonographs, a Seeburg jukebox, a Metzner turntable and an assortment of music boxes, and many more. Immerse yourself in the rich world of record players. Discover the era of a more personal musical experience by listening to a phonograph. Explore the evolution of record players, from the phonograph to the jukebox.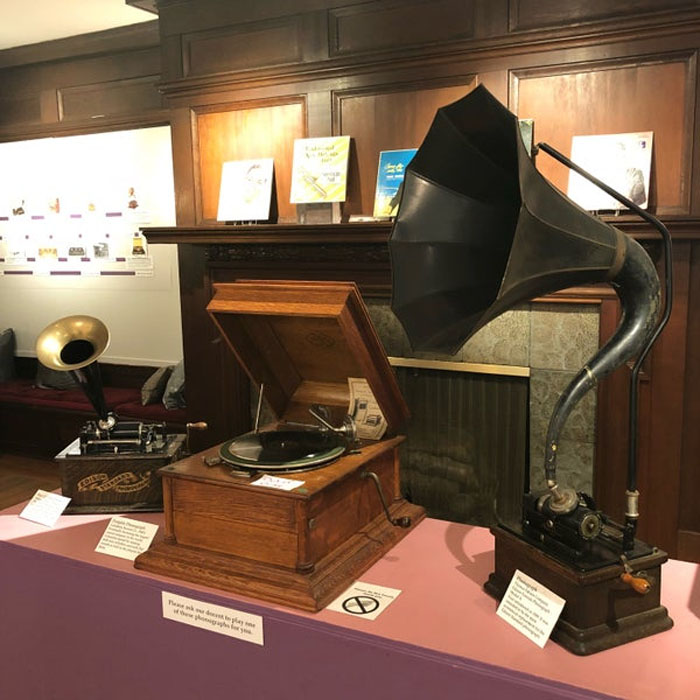 Edison Standard Phonograph, Columbia Grafonola and Edison Fireside Phonograph with Cygnet Horn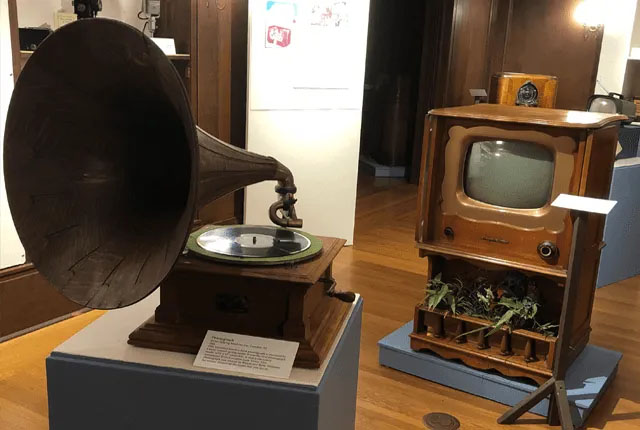 Victor V and unknown television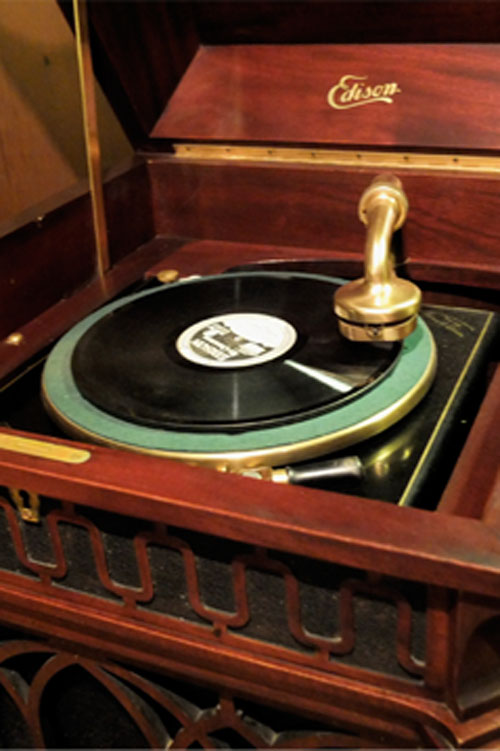 Edison Diamond Disc Phonograph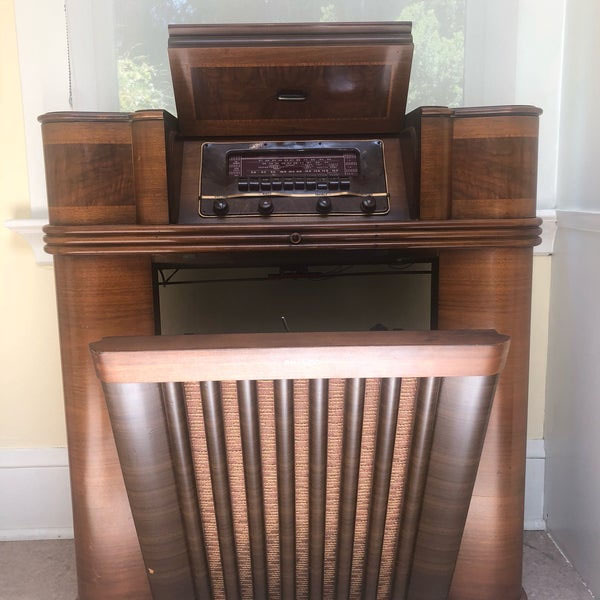 Radio-Phonograph