Revolutions per Minute: The Evolution of the Record
SFO Terminal 2 October 2011 - March 2012
©2011 by San Francisco Airport Commission
Visit the SFO Museum Gallery to read the text and see the objects displayed for the temporary exhibit at SFO Terminal 2 in October 2011- March 2012.
Here's how the exhibit's scope was described:
This exhibition traces the evolution of the record, showcasing a variety of records, album covers, and record players from wind-up phonographs and portable 45 players to picture discs and colored vinyl. Some of the featured cover designers and artists include Jim Flora, Reid Miles, and Andy Warhol. A selection of cover art from various musical genres is also highlighted, such as jazz, psychedelic, punk rock, and hip-hop.
This Cobra-matic record player from 1950 is one example from the exhibit. Click on this Cobra-matic or the link above to see the SFO Museums on-line gallery for this exhibit.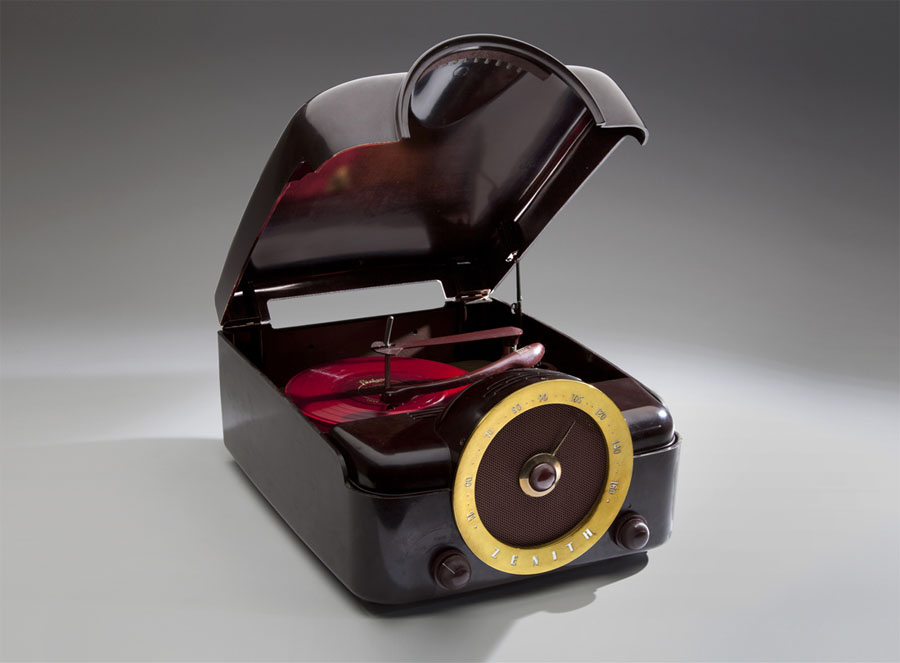 Cobra-matic record player and radio
1950 Zenith
Courtesy of John Eckland
L2011.2204.001