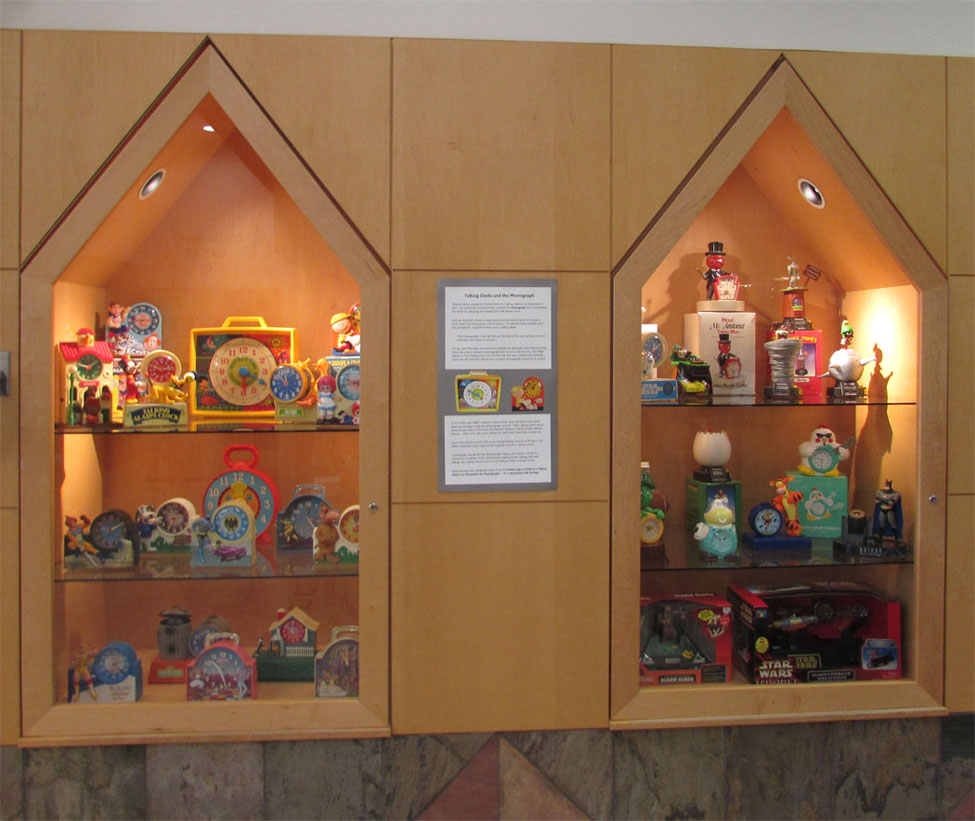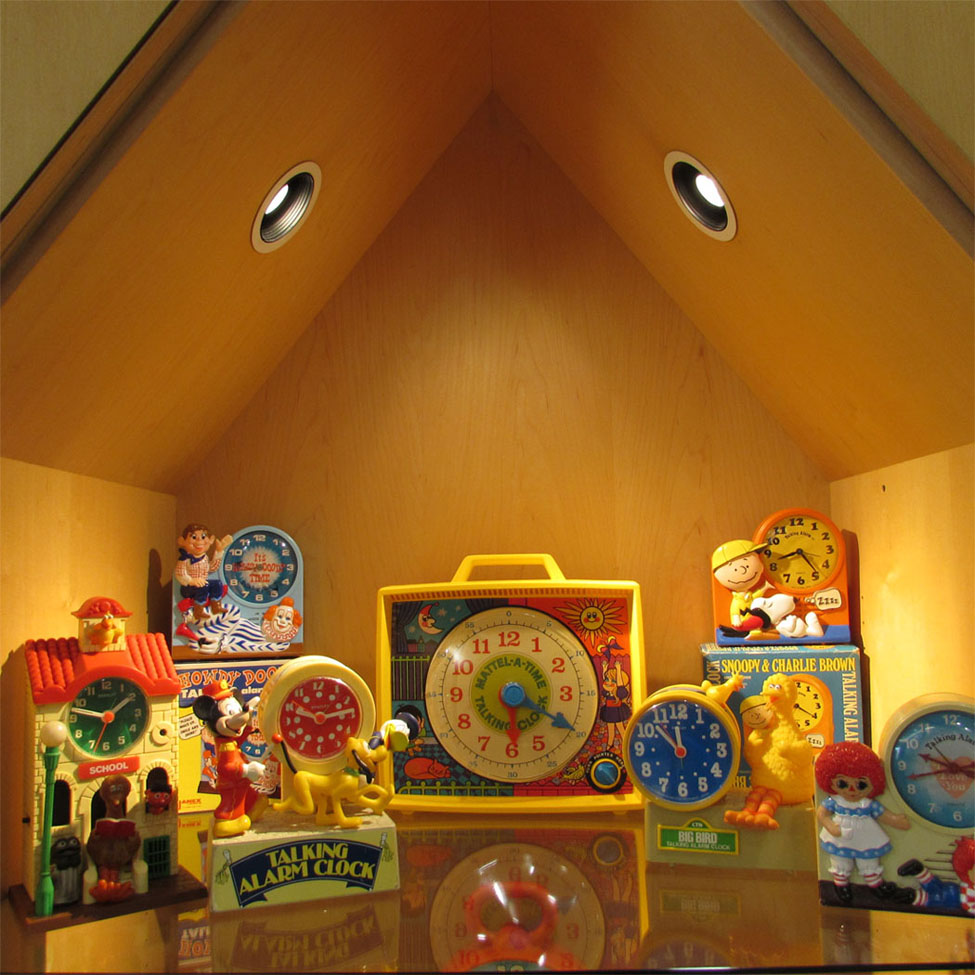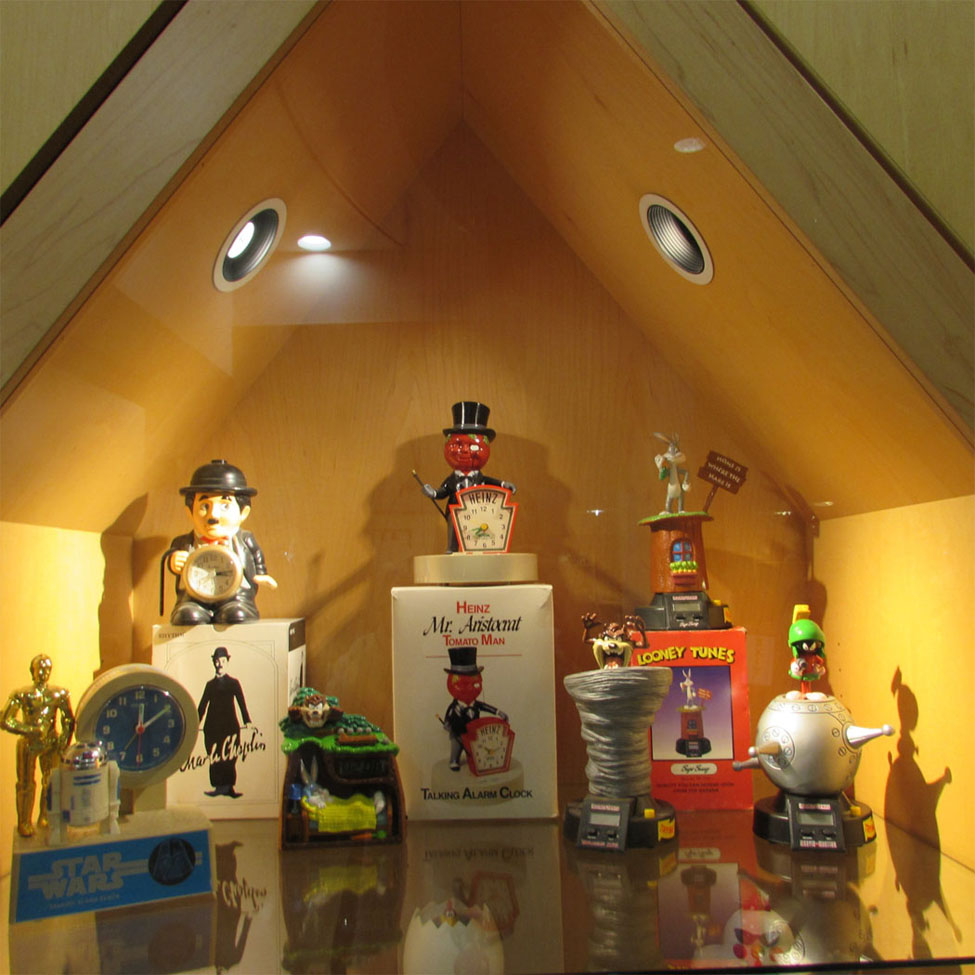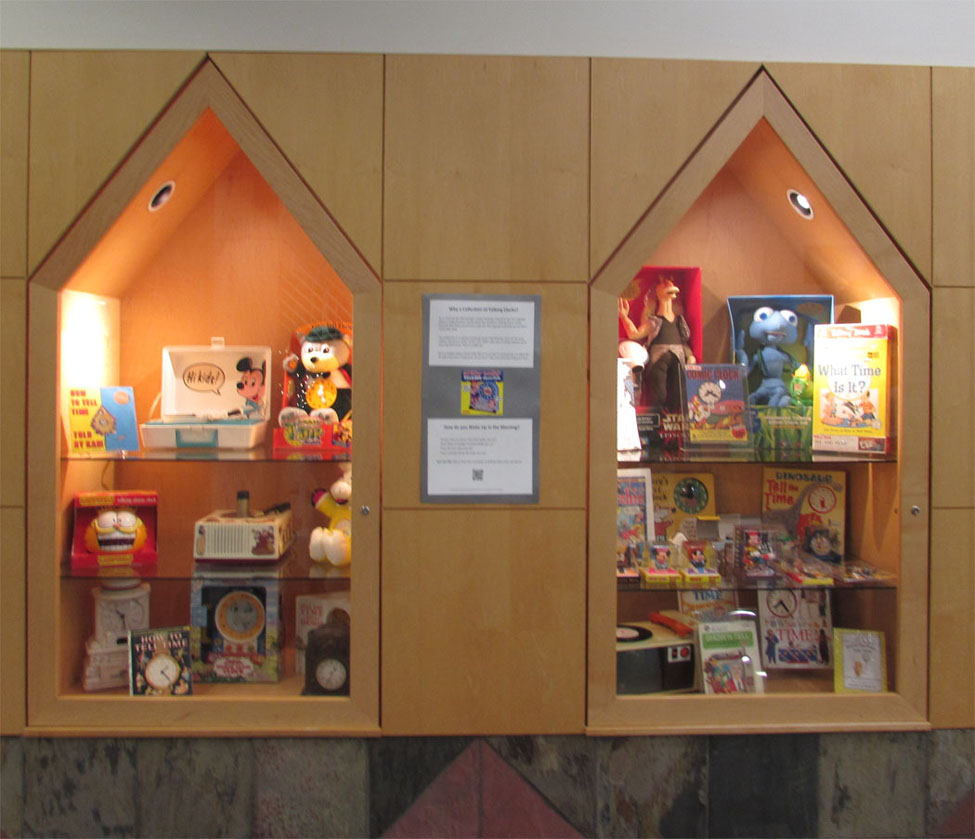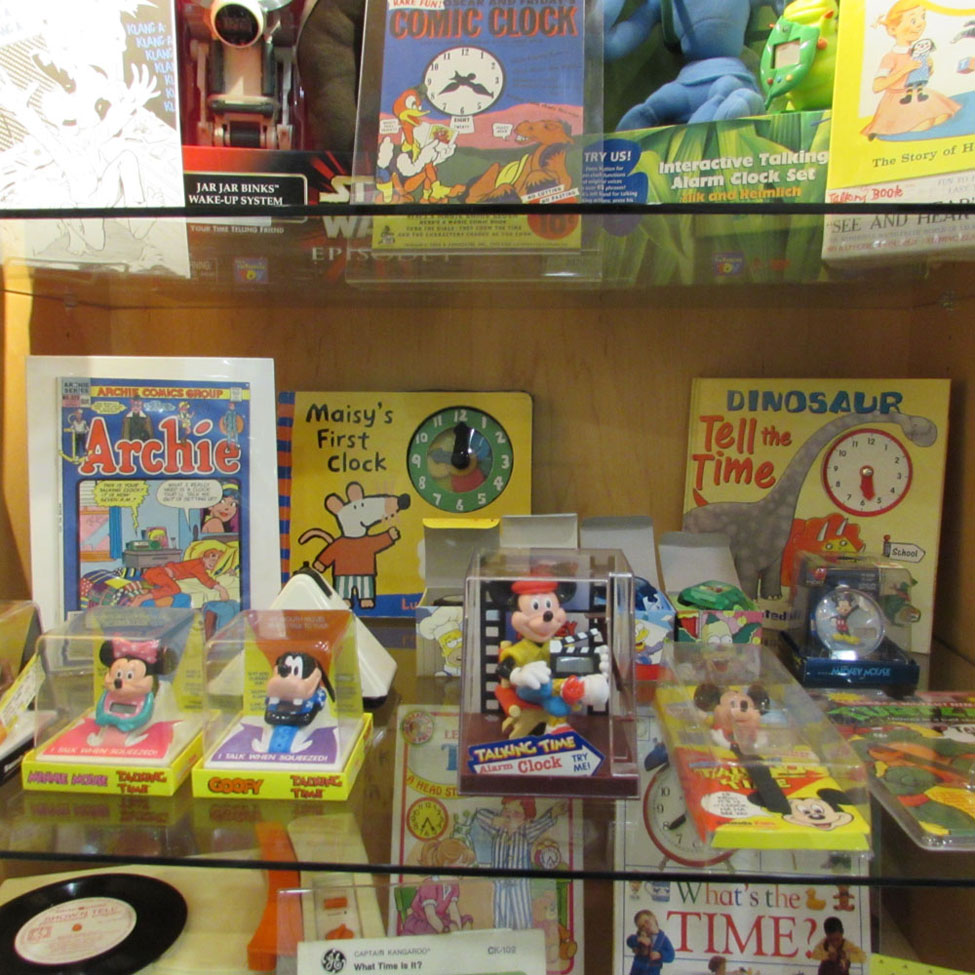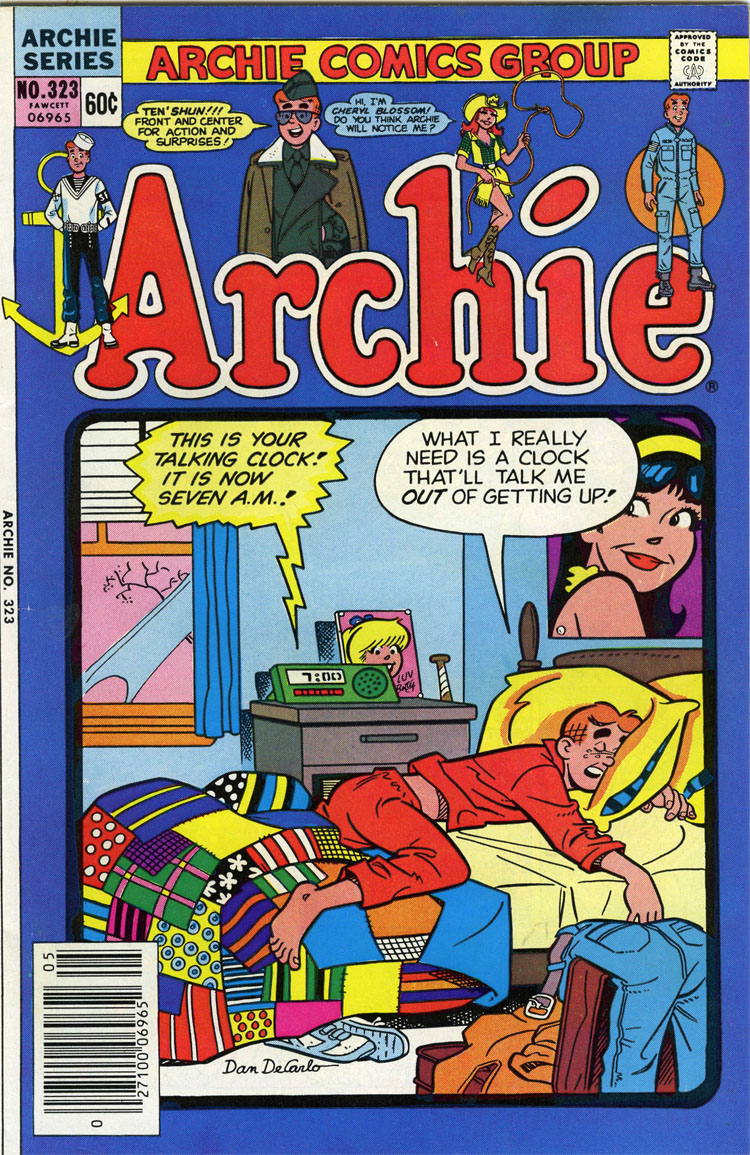 Archie 1983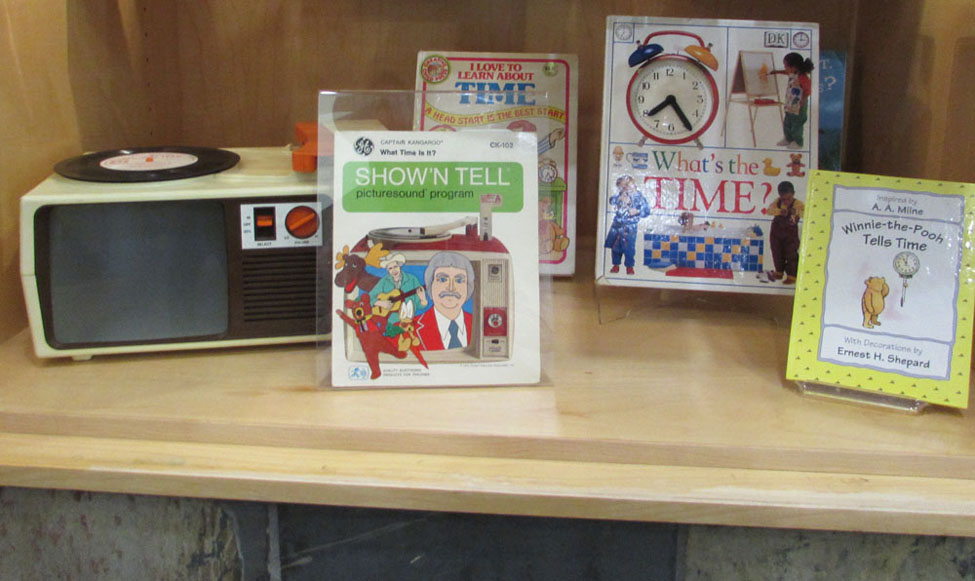 1985 Little Green Sprout Talking Alarm Clock and ad, courtesy Minnesota Historical Society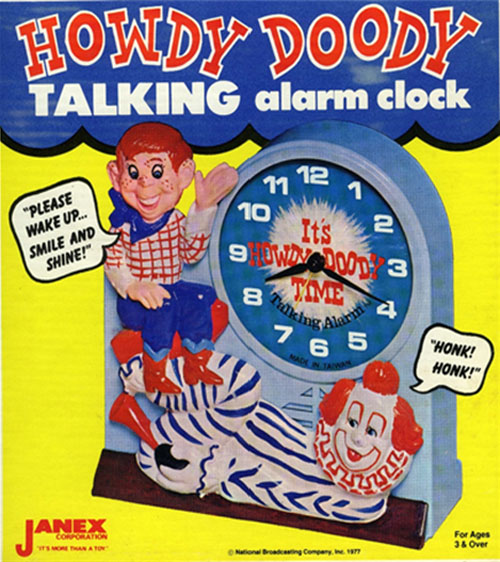 Howdy Doody Talking Alarm Clock, Janex, 1977 ( FP0925)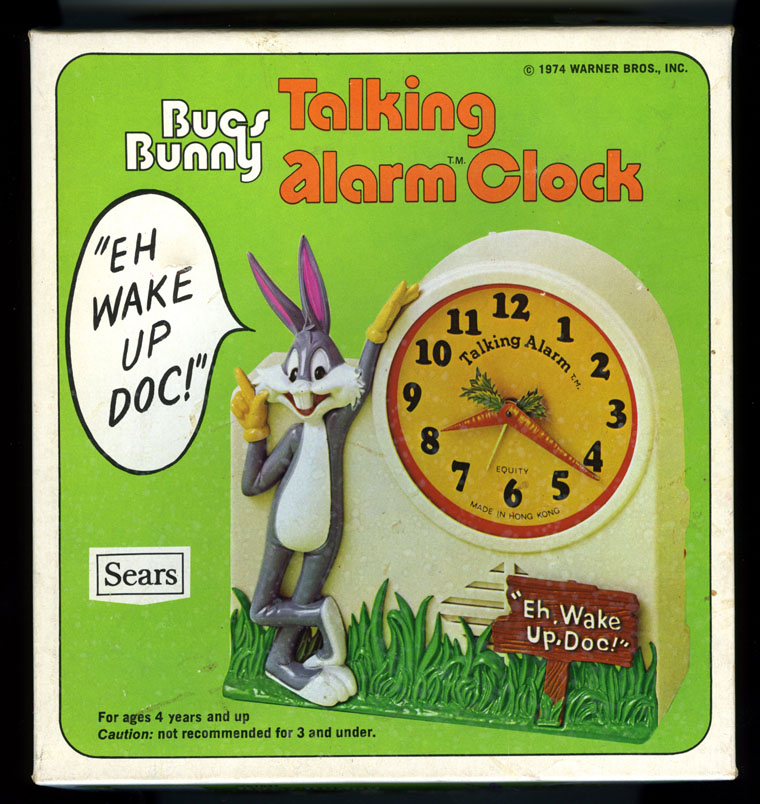 Bugs Bunny Talking Alarm Clock, Janex-Equity, 1977 ( FP1453)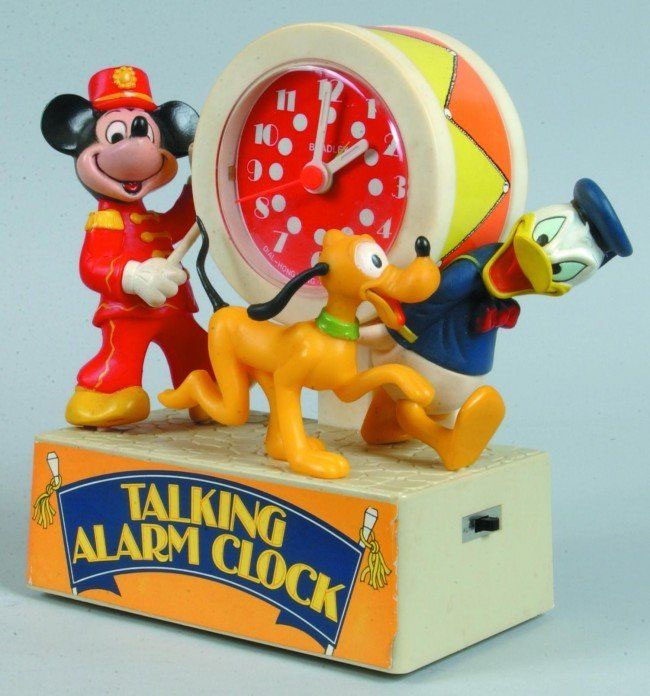 Mickey and Friends Talking Alarm Clock, Bradley, 1980 ( FP0520)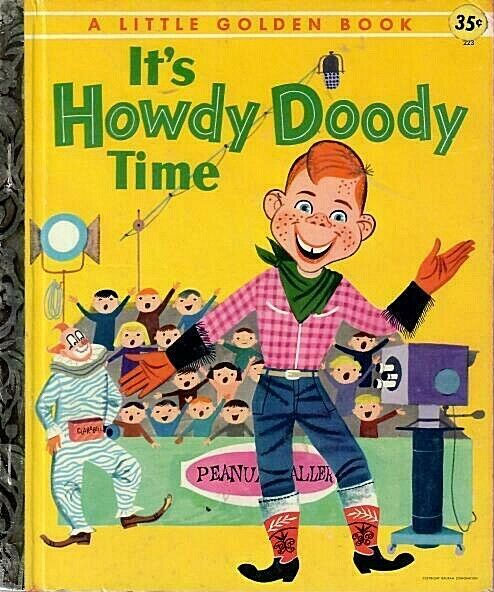 Say Kids. What time is it? "It's Howdy Doody Time!"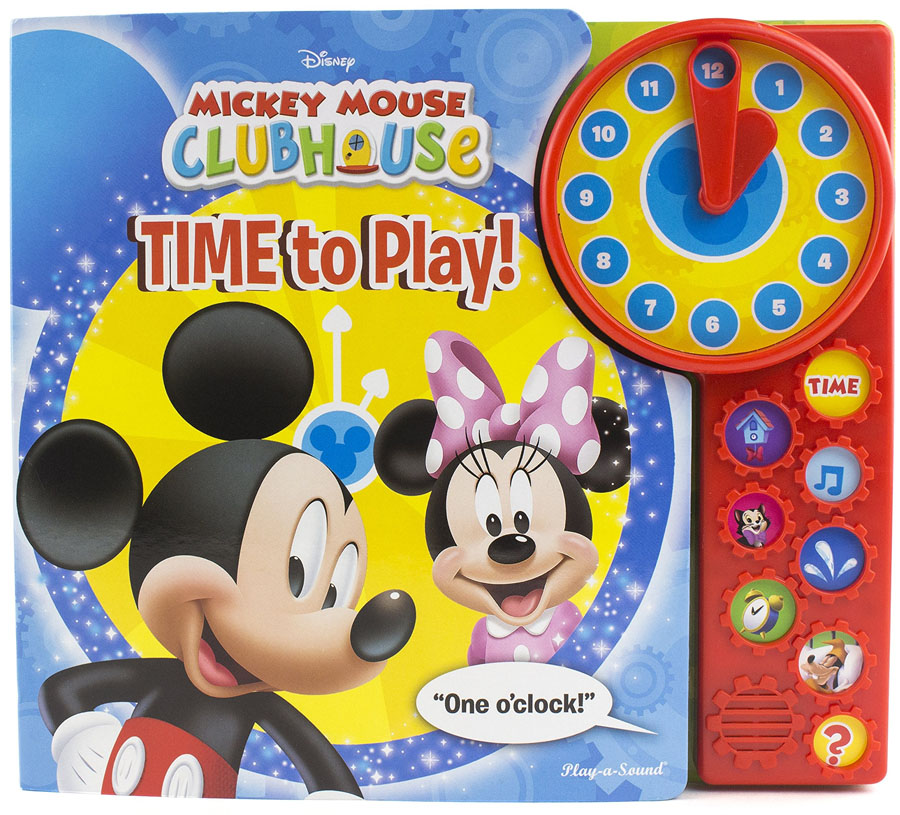 Disney Mickey Mouse Clubhouse Time to Play!
(Phoenix International Publications, ©2016 Disney Enterprise Inc.)
"Play-a-Sound" - Move the clock hands and then press Time to hear the clock time spoken aloud!
Now its time to say goodbye
To all our company...
See you real soon
(Songwriter: Jimmie Dodd, Mickey Mouse Club Alma Mater lyrics © Walt Disney Music Company)
The following lists of songs with Time Connections are just examples. Search for other lists...there are many.
100+ Songs With Time in the Title by CARSON MCQUEEN, June 22, 2020
McQueen's Top 10 "Time Songs"

1. "One Moment in Time" by Whitney Houston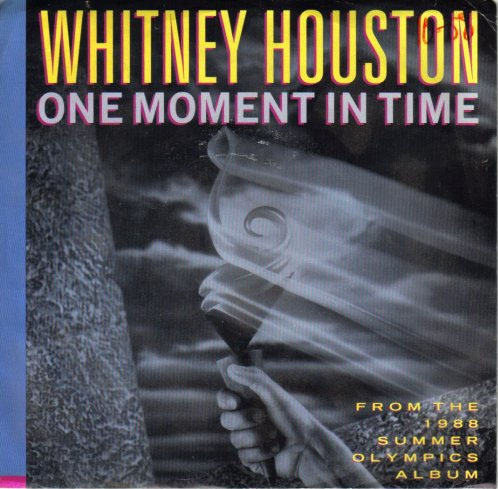 One Moment In Time (Both sides "A" and "B") [ 7 inch VINYL single. 45 rpm ], Arista Records 1988

2. "Time After Time" by Cyndi Lauper

3. "Love me Two Times" by The Doors

4. "Time is on my Side" by The Rolling Stones

5. "Does Anybody Really Know What Time it is?" by Chicago

6. "Time of my Life" by David Cook

7. "Any Time at all" by The Beatles

8. "Too Much Time on my Hands" by Styx

9. "Big Time" by Peter Gabriel

10. "One Time" by Justin Bieber

On the site Pop Culture Madness there are 100 songs listed about Time and Clocks

Here are the top ten from that list under the heading Past, Present, Future Songs

1. 12 Days of Christmas – various

2. When I'm 64 – the Beatles

3. It Was A Very Good Year – Frank Sinatra

4. Time (Clock of the Heart) – Culture Club

5. Yesterday – The Beatles

6. Time Of Your Life – Green Day

7. Time – Pink Floyd

8. Time After Time – Cyndi Lauper

9. Time In a Bottle – Jim Croce

10. Time Is On My Side – Rolling Stones

And, of course, there are new songs every year with time connections. And for Phonographians, when they are released on vinyl, it's even more noteworthy.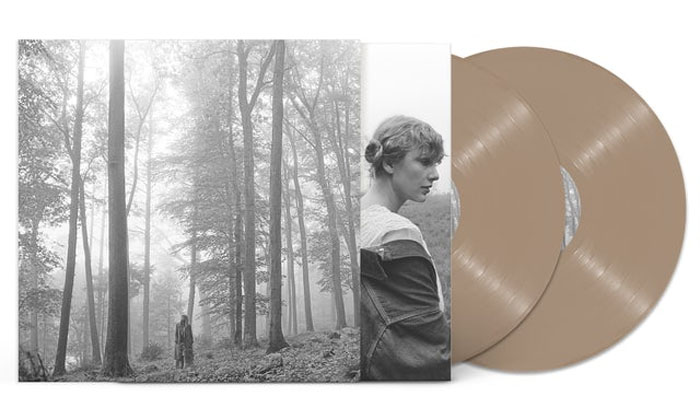 The Folklore "in the trees" edition deluxe vinyl LP, 2020
Taylor Swift, 2020 - "It's time to go"
All items in this exhibit are from the Phonographia Collection