PhonoLinks

Connections to 21st Century Phonographia
Welcome to PhonoLinks - 2012

PhonoLinks™ are connections to 21st century phonographia. The following PhonoLinks are from 2012 and feature contemporary phonograph related references found in newspapers, magazines, advertisements, the intranet, and even phonographia seen while simply walking down the street.
PhonoLinks 2012

Turnplay: Kick it 'old school' with vinyl record app

Dec.31, 2012 By Marc Saltzman, Special for USA TODAY

Editor's Note: The following article is a great way for PhonoLinks to close 2012 and again remind everyone that in a recording world currently dominated by digital music and digital playing devices phonograph connections are still out there linking us back to analog music and revolving turntables. As Friends of the Phonograph (FOTP) know, the history of recorded sound is a continuum. Ramotion's Turnplay app is a must have for iPad owners bringing a little fun and another opportunity to celebrate the phonograph and its legacy.

Turntables are enjoying quite the renaissance, with many music lovers (re)discovering the warmth of vinyl, appreciate of album art and fun DJ tricks like adjusting a track's beats-per-minute (BPMs), scratching and cross-fading.

A new app called Turnplay aims to recreate the vinyl experience with an authentic looking -- and performing -- turntable to play your iTunes music.

While it doesn't tweak the sound of your digital catalog, it's still a fun $0.99-cent app -- simply for its nostalgic value. There are other good turntable apps, such as AirVinyl, but Turnplay is less expensive and thus a "sound" investment.

Designed for iPad and iPad mini, Ramotion's Turnplay is billed as the most realistic turntable app at the App Store. Indeed, when you first launch Turnplay you'll immediately notice how authentic the turntable looks -- including the platter, arm and needle. The top-down view also shows the cuing light, pitch control knob, speed selector (33 or 45 RPM) and power button.

Photo: Illya Kulakov/Ramotion)

To get going, tap the music note in the top left of the screen and it opens up your iPad's music library. Previously played tunes in this app will be seen first, and you can flick through the virtual albums using your fingertips. The app uses the iTunes artwork to create a record cover, and if none is available, such as your own MP3s imported into iTunes, it'll look like a brown paper cover with the album and artist name. To add new music, tap the "+" button and select a song from your library -- by playlist, artist, song title or album. But be aware the song must be less than 22 minutes or else you can't play it – just like a real LP, per side, if you remember (talk about authentic, sheesh).

The "album" is then pulled out of a sleeve and the artwork is also seen in the middle of the vinyl record, which is then placed on the spinning turntable. The arm drops the needle and you'll start hearing the song play.

While a song is played, you can scratch manually by moving the platter back and forth quickly, adjust the pitch, switch to 45 BPM to speed up the song and tap and hold the needle to lift it off the record. You can also cue up another song from your collection to play next.

Turnplay is a great app, but there are a few missing features. AirVinyl, for example, lets you change skins (from teak chic to metallic black, etc.), plus it lets you see your music segregated by album "crates" or as "mixtapes" (playlists), and it has a search window to find music, too. Another turntable app, algoriddim's djay, delivers a more faithful DJ experience as you can mix two records together – but this app will set you back $20.

Overall, however, Turnplay is an affordable and authentic turntable app for iPad that's especially ideal for purists, nostalgic types and music enthusiasts alike. The app will go to $1.99 in early 2013, so get it for under a buck while you can.

Relive the glory days of vinyl with the Turntable app. Category: Entertainment. Developer: Illya Kulakov/Ramotion. Rated: 3 out of 4. Maturity rating: 4+.
PhonoLinks 2012

The Soundtrack to Your Life, With a Stream of Discoveries

Dec.27, 2012 By KIT EATON / The New York Times

Editor's Note: The following excerpts illustrate how recorded music continues to evolve in how we can find and listen to music. The radio 'apps' are particularly interesting to Friends of the Phonograph (FOTP) since the invention of the radio and its popularity in the 1920's had a significant impact on the sales of phonographs and records. With the two apps discussed below a user can connect to free on-line radio services thereby taking advantage of free music just like the radio started doing in the 1920's. No purchase of iTunes or Amazon MP3 'records' required. As all FOTP know, the history of recorded sound is a continuum.

For the complete text to the on-line article, go to this NY Times link:

Gone is the heyday of the vinyl record. The cassette tape is all but forgotten. Even the CD is losing its relevance; my children are amused by the idea that a little silver disc has music on it.

All of these sound storage systems are disappearing because of the rise of digital music files and the iPod. But today, the rise of wirelessly connected smartphones and tablets has brought a new way to listen to digitally stored music: streamed from a cloud-technology music service, via an app.

Pandora and Spotify are two apps that get all the attention in this digital streaming radio era, but what if you want to try a different one? There are plenty.

TuneIn Radio Pro ($1 on iOS and Android) is one of the cleverest of these apps. It's got a very clear interface. Users will mainly focus on the app's "browse" section, where there is a list of categories of online radio music sources, from local radio to popular "trending" stations alongside categories for talk, music or sports.

Tapping on "music," for example, takes you to a subcategory list of types of music, and each of these then takes you to a relevant online radio station. You can also search by name for radio stations, shows, songs or artists.

When you're listening to the radio, the app displays graphics like album covers and other data. If you wish, you can record the audio to play back later inside the app. It's also clever enough to recommend similar music.

With a tap of an icon you can share music info over Facebook, Twitter or e-mail. I love the app's ability to find something to listen to based on language — it's a boon for learning a new one, and it's great for finding global music that may be different from your usual favorites.

Shoutcast (free on iOS, and via WinAmp app on Android) is another "radio" style music app, with a minimalist-looking but easy to use interface. You can go with the app's recommended radio stations, or search among stations that are grouped by category.

You can also search for a particular band or track, then click on the right radio station to listen to it. This can be an interesting experiment. For example, I found it amazing how many stations around the world were playing U2's "I Will Follow" at the same time.

| | | |
| --- | --- | --- |
| | | |
| The Shoutcast app on iOS, showing search results of all radio stations playing a U2 track. | | The TuneIn Radio Pro app has a suggestion feature that pops up to recommend music based on your selections. |
| | | |
PhonoLinks 2012

Record Stores Temporarily Re-appear for Beatles Reissue of Vinyl LP

Nov.12, 2012 By Allan Kozinn / The New York Times

The reissue of the Beatles' original albums on vinyl, on Tuesday, restores the music to the 12-inch LP format that thrived when the discs were first released, between 1963 and 1970. But one crucial thing has changed: back in the day, one of the joys of collecting was turning up at a record shop the day a new album was released and getting your hands on a fresh, shrink-wrapped copy. But now brick and mortar record stores are few and far between.

Capitol Records is addressing that flaw in contemporary American culture with one-day only pop-up shops — actually, a couple of British-style double-decker buses — in both New York and Los Angeles on Tuesday. The 14 individual albums (from "Please Please Me" through "Let It Be," plus the two-disc "Past Masters" compilation of tracks originally released only on singles or EPs) and the box set, which includes all the albums and a 252-page book, will be sold on the buses. So will the 2009 CD versions of the discs, in both mono and stereo (the LPs are stereo only; the mono versions are due out next year), as well as other recent CD and video releases, and newly-minted memorabilia.

The buses will be easy to spot: on one side, they have the Beatles logo, with its distinctive elongated T, and the logo for Apple, the group's company; on the other, the Beatles, in a 1963 publicity photo, are perched on a stack of jacketless LPs. And Beatles obsessives will note an anomaly. The photo, shot at the same session as a similar one used on the picture sleeve for the American single release of "I Want to Hold Your Hand," originally showed Paul McCartney holding a cigarette. The cigarette has now been expunged, as it has been on reissues of "I Want to Hold Your Hand" since that disc's 20th-anniversary reissue in 1984.

In New York, the bus will make a 90-minute stop at Seventh Avenue, between 49th and 50th Streets, starting at 9:30 a.m., with later stops in SoHo (on Broadway between Prince and Spring Streets, at noon) and downtown (on Broadway between Cortlandt and Liberty Streets, at 2:30). The Los Angeles bus will be at the Capitol Records tower (1750 North Vine Street, at 9:30 a.m.), ICE at Santa Monica (1324 5th Street, at noon) and L.A. Live (Olympic Boulevard and South Figueroa Street, at 2:30).
PhonoLinks 2012

That broken record is still spinning

Nov. 9, 2012 By BRIAN CHRISTOPHERSON / Lincoln Journal Star

1. That broken record is still spinning

Number 9, number 9, number 9, number 9, number 9. … Apologies. The White Album suddenly flashed to mind. Here's why: Penn State is plus 9 in turnover margin, tops in the Big Ten. Nebraska is minus 9 in turnover margin, last in the Big Ten. The positive number 9 for Penn State is one big reason the Nittany Lions have rolled to a 4-1 record in the Big Ten when many outsiders were counting them out. The negative number 9 for Nebraska is one big reason the Huskers had to rally from double-digit deficits in three Big Ten games that probably didn't need to be that close. Certainly, talk of turnover troubles is one that has spun like a broken record around here.

Photograph courtesy of Lincoln Journal Star /Eric Gregory

Turnovers have plagued quarterback Taylor Martinez and the rest of the Huskers this season. Can they turn it around against one of the most opportunistic defenses in the Big Ten?
PhonoLinks 2012

Digital Technology Helps Researchers Hear Earliest Recordings Better

CONVERSATION AIR DATE: Oct. 25, 2012

To view the conversation, TOUCH HERE


Transcript (excerpt)

JUDY WOODRUFF: Finally tonight: the amazing story of how modern digital technology opened up a window into the beginnings of recorded sound. Ray Suarez has our look.

RAY SUAREZ: The sound is just 78 seconds long. It features a cornet solo and a man reciting nursery rhymes, including "Mary Had a Little Lamb." Experts say they have reproduced the sound of the oldest playable recording of an American voice and the first captured musical performance. It's a recording made in 1878 on a small sheet of tinfoil, then placed on the cylinder of a phonograph invented by Thomas Edison. A hand crank turned a stylus that moved on the foil, recording sound. The foil was donated years ago to a museum in Schenectady, New York, but its significance wasn't appreciated until this summer, when it was brought to researchers in Berkeley.

The foil was so fragile it could not be touched. Instead, it was scanned by computer to read the grooves in the foil and create a program to recreate the original sound; 134 years later, it's a little indistinct, a little hard to make out.

Here's some of what they heard of the cornet....

CARL HABER: We don't know who was playing the cornet, but Chris Hunter, who's the curator at miSci in Schenectady, has done a lot of research.

And he looked through the microfilms, and he found the Saint Louis newspapers from that time announcing the exposition of this device. And it was attributed to a man named Thomas Mason, who was actually a journalist. And he used the pen name "I.X. Peck," so, I expect.

He was apparently a humor writer. And it is recorded in the records that he purchased this machine and that he made an exposition of it in June of 1878. So, our closest guess is that he is probably the person speaking.
PhonoLinks 2012

THE WALL STREET JOURNAL

A Quiet, Faraway Milestone for Humanity

Oct. 19, 2012 By Lawrence M. Krauss / Opinion page of The Wall Street Journal

Editor's Note: In this article Mr. Krauss notes the satellite Voyager 1, launched in 1977, is potentially "the first man-made object ever to leave the solar system." An important PhonoLink connection can be made because the Voyager 1 satellite had a phonograph record mounted on it so that a phonograph and its record were likewise making history in leaving the solar system. The following is an excerpt:

A new chapter in civilization's quest to travel to the stars may have begun quietly this month. It didn't involve starship captains careening throught the cosmos, or astronauts making yet another visit to that orbiting tin can in the sky called the International Space Station. Rather, like so many of NASA's scientific achievements, humans weren't even present for the breakthrough.

According to data being relayed from the tiny Voyager 1 satellite, launched from Eatth in 1977, the device appears to have exited the solar system on its way out into interstellar space.

Originally expected to operate for five years, the satellite (and its sister satellite, Voyager 2) are still daily recording their exposure to galactic cosmic rays and charged particles emanating from the sun. Voyager 1, though it was launched a few weeks after Voyager 2, has traveled farther and is now 11 billion miles away from Earth....

Voyager 1 would be the first human-made object to venture outside the sun's protective sheild. Engineers estimate that it and Voyager 2 could continue broadcasting what things are like out there for up to another decade. After that, when these two lonely bits of metal go dark and cold, they will continue to travel. After perhaps 50,000 years they will get closer to our neighboring stars than ther are to our sun.

Where will humanity be in 50,000 years? Will we have by-passed these accidental tourists on missions of our own to nearby stars or possibly habitable planets? Or will we have turned inward, hobbled by limited resources an d beset by tribal conflicts, in a world resembling some of the bleaker post-apocalptic fiction of the past decades?

No matter what happens on Earth, we have left our mark on the galaxy. The chances that the Voyagers will directly encounter another solar system -- let alone life -- are remote in the extreme.

But it is good to know that NASA engineers put golden records on both satellites, conveying sound and images of our world to any extraterrestrial civilizations. After we are long gone, even if no one is likely ever to receive it, there will be proof in our galaxy that we once existed.

For Friends of the Phonograph the domain and legacy of the phonograph can truly be said to be exponentially beyond its own time and space.
PhonoLinks 2012

Mom and Dad's Record Collection

Stories about songs our parents taught us

Select baby/record icon (above) to see Archive and complete list of series interviews

Editor's Note: In the summer of 2012 NPR created a special series of interviews and songs based on what people remembered about their parent's music and record collections. This August 16, 2012 link features an NPR listener who spent his childhood listening to his father's copy of The Beatles over and over.


"All this summer, All Things Considered is digging into the record collections of listeners' parents to hear about one song introduced by a parent that has stayed with you. Among the many records Darrin Wolsko spun while donning a red cape around 1985, The Beatles' self-titled release best known as The White Album got the most plays — "to the point where I destroyed the album. I shredded this album to pieces," Wolsko says.

LISTEN NOW - August 16, 2012 - Darrin Wolsko

Little Darrin Wolsko spent a chunk of his childhood playing his father's copy of The Beatles self-titled album, best known as The White Album, over and over. Photo courtesy of NPR and the Wolsko family (clearly Friends of the Phonograph)

LISTEN NOW - September 7, 2012 - Mel Fisher Ostrowski

NPR listener Mel Fisher Ostrowski wrote in to tell us about how Don McLean's "American Pie" helped her "bridge a gap between my long-deceased father and baby boy."

Hear the radio version at the audio link above — and read a lightly edited version of Ostrowski's original letter to NPR below.

My mom and dad split for good reasons when I was very young. I never really knew who he was. My dad's record collection was left behind in a paper box.

As a girl, I would regularly thumb through the albums, feeling as though it were a conversation between the two of us. Don McLean's American Pie was my favorite. My dad's name was printed on the cover above McLean's patriotically painted "thumbs up" on a black strip, embossed from a label maker. I played that record until I learned every word. It was a way for me to connect to him. I still know all of the words, and I am just down from my son's room, where I rocked him back to sleep softly singing "American Pie" in his ear. I realize that this is a way for my own father to pass something on to my son. I am not sure I would have put these ideas together without your segment triggering the memories. Thank you for helping me find some peace.

Courtesy of the Artist
PhonoLinks 2012

You Tell on Yourself

Editor's Note: Found while surfing the internet in July 2012, this poem is from a website called "Bulletin Fodder" http://www.vscoc.org/Bulletinfdr/bulletin_fodder.htm. Attributed to writings suitable for and/or actually found in church bulletins this poem was cited as falling in line with Matthew 7:20 "Wherefore by their fruits ye shall know them."

You tell on yourself by the friends you seek,

By the very manner in which you speak,

By the way you employ your leisure time,

By the use you make of dollar and dime.

You tell what you are by the things you wear,

By the spirit in which you burdens bear,

By the kind of things at which you laugh,

By the records you play on the phonograph.

You tell what you are by the way you walk,

By the things of which you delight to talk,

By the manner in which you bear defeat,

By so simple a thing as how you eat.

By the books you choose from the well-filled shelf:

In these ways and more, you tell on yourself.

— Author Unknown
PhonoLinks 2012

Why choose vinyl over MP3 files? "You can see the music in the grooves, you can hold it in your hand."

Setting a High Bar for Trinkets

By JULIE LASKY Published: July 25, 2012 (Excerpt)

BETWEEN the queen's diamond jubilee celebration in June and the Olympic Games beginning Friday, this has been a banner year for British memorabilia. Sixteen dollars, more or less, will buy you a gelatin dessert mold in the shape of Elizabeth II's head. For about $2,440, you can furnish your bedroom with a handmade jubilee mattress covered in a Union Jack pattern. And for about $40,500, or best offer on eBay, you can accessorize your living room with an "official" London Olympics torch carried by one of 8,000 runners in the weeks leading up to the Games.

Then there are the mass-produced trinkets that make up almost all of the estimated $1.5 billion industry of London Olympics souvenirs, from Union Jack bunting to stuffed versions of the Olympics mascot known as Wenlock, a curiously shaped creature with a Teletubby figure and a Cyclops eye.

Create organizes frequent activities in this community that have nothing to do with souvenirs. But as the Olympics approached, Mr. Garrard thought it fitting to salute a region whose industrial heritage has made it a desert for tourist attractions and souvenirs. (Wealthier areas like the West End of London have epic tourist draws like the Houses of Parliament.) The project brief stipulated that only designers who lived or worked in East London could contribute. It also required that the souvenirs be "clever, useful and well designed," as well as "creative, engaging and environmentally sustainable."

And so Dominic Wilcox's 10-inch vinyl record preserves the sounds of workers in 21 East London trades, from salmon curing to eyeglass making. (Mr. Wilcox chose that format over an MP3 file "because the project is about making," he said. "You can see the music in the grooves, you can hold it in your hand.") And while the Olympics only vaguely underpin four of the designs, they're directly alluded to in Donna Wilson's series of "exercise books," notebooks with a map of East London parks where users can practice sports.

Dominic Wilcox's "Sounds of Making in East London" record.
PhonoLinks 2012

The world's most beautiful turntables

March 17, 2012 by Steve Guttenberg | 7:36 AM PDT

CD players may be a dying breed, but turntables aren't going away. We've rounded up some of the coolest looking turntables on the planet!.

The Redpoint Model A turntable (Credit: Redpoint)

The iPhone and iPad are truly elegant designs, but they are the rare exceptions in the rather drab world of consumer electronics. Most cameras, printers, computers, home theater receivers, and speakers are pretty sedate, but there is one product category that stands out: turntables. I've picked a choice selection that represents remarkable achievements in industrial design, and they're highly functional, exquisitely engineered products.

The Redpoint Model A turntable has an aluminum and composite Teflon platter, damped by silicone oil, and the turntable features a battery-powered 12-volt DC motor with precious metal brushes. The turntable weighs 90 pounds.

The DaVinci Monument AAS Gabriel turntable (Credit: DaVinci)

The DaVinci Monument AAS Gabriel turntable is available in automotive car color finishes, from the likes of Aston-Martin, Bentley, Ferrari, Lamborghini, Jaguar, and Porsche.

The AMG Viella 12 turntable (Credit: AMG)

Precision engineering and classic design are embodied in the first turntable from AMG (Analog Manufaktur Germany), the Viella 12. The AMG turntable was created by Werner Roeschlau, who works with his son and other master machinists at their Bavarian factory located north of Munich.

The Thorens TD 2035 turntable (Credit: Thorens)

In 1883, the Thorens family business was first registered in Sainte-Croix (Ste-Croix), Vaud, Switzerland by Hermann Thorens. They originally manufactured musical boxes and clock movements, and started producing Edison-type phonographs in 1903. The Thorens TD 2035 turntable is just the latest example of the company's long tradition.
The Rega RP6 turntable (Credit: Rega)

The Rega RP6 is a classic British take on what a turntable should be. Rega is known for its excellent build quality, reliability, ease of use, and great sound.

The Unison Research Giro turntable (Credit: Unison Research)

The Unison Research Giro belt-drive turntable features a "resonance optimized" chassis that uses acrylic and three layers of cherry wood

TOUCH HERE to read CNET original article
PhonoLinks 2012

February 4, 2012 By Anita Wadhwani, The Tennessean

Editor's Note: In this USA Today article titled, Music lovers pursue technologies to return to high fidelity, the quality of sound recordings is discussed, comparing iTunes music, CDs and vinyl. See an excerpt of the USA Today article below and note the section Vinyl, the most faithful medium.

NASHVILLE, Tenn. – Recording engineer Pat McMakin approaches his work with an almost obsessive pursuit of the perfect sound.

Even a millimeter misdirection of a microphone or a minor adjustment in bass can mean the difference between a good recording and an inferior one to his ears.

By the time a recording makes its way to fans via iTunes or over Internet radio, it possesses a fraction of the total sound information captured in the studio — as little as 3% of the original, live sound waves. Even CD formats are stripped of up to 90% of the live recording to fit onto a 4 3/4-inch disc.

Caption: Pat McMakin, director of studio operations at Ocean Way Nashville Recording Studios, demonstrates the difference in the sound quality of a CD recording and an MP3 recording on Jan. 27.

Often gone are the last lingering notes of a bass guitar, the echo of a drumbeat, the very high and very low notes.

But now, in Nashville, a handful of Music Row businesses are beginning to invest in new products and technologies to increase the fidelity of music at every stage of the recording and listening process, from new in-studio recording technologies to new music formats to home stereo equipment.

Vinyl is most faithful medium

Although no medium is capable of duplicating exactly the quality of a live performance, the best audio recordings and playback equipment capture the entire range of sound in the studio.

Vinyl is the most faithful medium, with no compression or translation of music.

Among digital recordings, Blu-ray offers one of the highest resolutions possible — the biggest digital space to capture and then rebroadcast a much higher portion of the recorded sound.

But CDs subtract portions of the sound to fit on discs. And MP3s subtract even more.

In mathematical terms, a typical Blu-ray song contains 2,304,000 bits of information.

A CD contains a third of that — about 705,600 bits. But a digital version — an MP3 downloaded from iTunes or the Internet — captures just 70,000 bits.

For all of the hundreds or thousands of minute human-driven adjustments of microphones, sound boards, mixing and mastering that go into constructing a professional album, it's a computer software program that uses a standard algorithm that decides which of the millions of bits of information aren't necessary for the human ear — in effect, which parts of a song a listener can do without.

Dynamic ranges (louds and softs) and frequency responses (high and low notes) are often casualties of the compression process.

"The computer program has to take all this information and make it so it can cram down a little pipe and then make it sound good on the other end," McMakin said. "But it's like a computer program you put a short story into and it decides all the letter v's are unnecessary."

Sound quality then further depends on the consumer's playback equipment -- ear buds and laptop speakers, for example, versus higher-quality stereo systems.

"It's very frustrating, but when the computer came in people plugged in those little speakers and they seem satisfied with that," said John Corigliano, 73, a New York composer in contemporary classical American music circles who records with the Franklin-based Naxos label, the biggest classical music label in the world.

"I work long hours getting the sound quality just right," he said. To increase the quality available to fans, Corigliano is working with Naxos to produce audio Blu-ray versions of his orchestral compositions. But higher-quality sound isn't cheap.
PhonoLinks 2012

Apple presses pause on high-def music, says Neil Young

January 31, 2012 by Mark Milian

Editor's Note: In this CCN interview with Neil Young, Friends of the Phonograph (FP) learn they had a true-believer and honorary FP member in Steve Jobs.

Laguna Niguel, California (CNN) -- Apple's ambition to improve the fidelity of music downloads has diminished since the death of founder Steve Jobs, according to singer-songwriter Neil Young.

Apple consulted with the influential musician, along with many others in the music industry, for a project to develop electronics and distribution channels for high-definition music, Young said in an onstage interview at News Corp.'s D: Dive Into Media conference Tuesday..

Jobs was personally involved in the high-def initiative, speaking directly to Young about it, the 66-year-old musician recalled. Improving the quality of digital music is a personal mission for Young, who has evangelized for it before.

"Steve Jobs was a pioneer of digital music," Young said. "But when he went home, he listened to vinyl."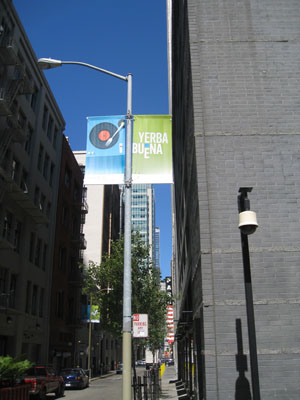 Click here for PhonoLinks 2011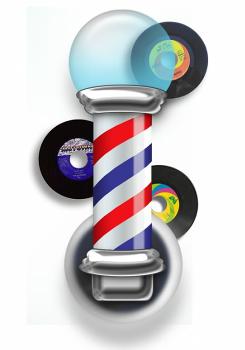 Click here for PhonoLinks 2008 - 2010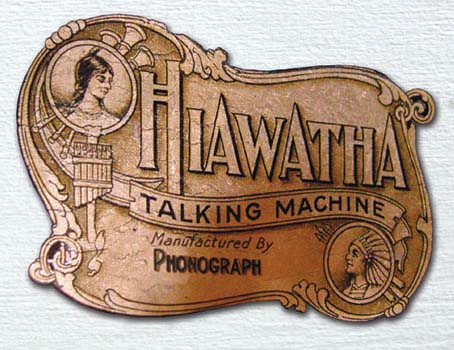 Click here for PhonoLinks 2007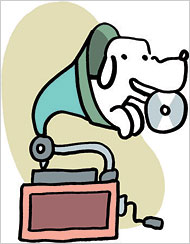 Click here for PhonoLinks 2006 et al.
Phonograph References
Canadian Antique Phonograph Society
Cylinder Preservation and Digitazation Society - UC Santa Barbara Library
Edison References - Papers, Books and Museums - Smithsonian List
Emile Berliner and the Birth of the Recording Industry
History of the Edison Cylinder Phonograph - Library of Congress
Michigan Antique Phonograph Society
Tyrone's Record and Phonograph Links
List of Phonograph collection websites - courtesy of The Montana Phonograph Company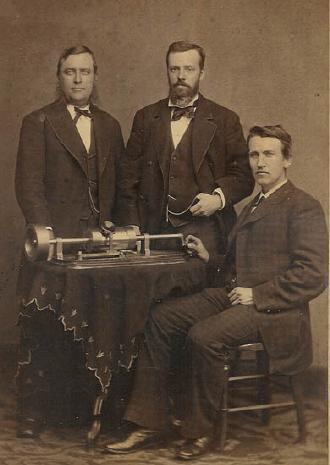 Listen to Recordings
Edison Diamond Disc Recordings - Library of Congress
Cylinder Recordings - Tinfoil.com
Cylinder Recordings: A Primer - Cylinder Preservation and Digitization Project, UC Santa Barbara
The Internet Museum of Flexi / Cardboard / Oddity Records - Cereal box records, promo, novelty and assorted plastic and paper records are on view and playable.
WFMU Podcasting features recordings Edison left behind in two weekly shows: The Antique Phonograph Music Program and the Thomas Edison's Attic archives. (See Below)
Cylinder Radio - Streaming radio links of cylinder recordings, UC Santa Barbara
Song of the South Records - Specializing in Walt Disney Song of the South memorabilia. This link goes to Christian Willis's "Records" section of his site.
Phonographs in Museums
The following are obviously a small sampling of phonographs in museums. It's a recent project that should be its own website.
The Smithsonian National Museum of American History - Phonographia's visit to Washington, D.C., March 2002
Pioneer Village, Minden, NE - March 2002
Museum of Science and Industry, Chicago, IL, July 2006
PhonoGalerie - Paris exhibition store featuring the history of recorded sound
Edison National Historic Site - National Park Service
Edison Phonograph Museum - Quebec, Canada
Museum of Radio & Technology, Huntington, WV
Mr. Gramophone - The Domenic DiBernardo collection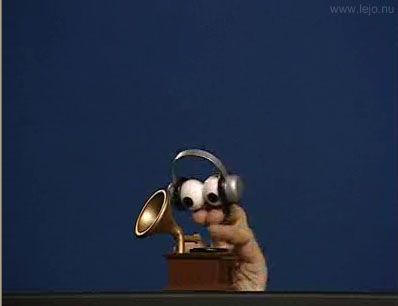 Go to youtube.com and search "Lejo DJ" to watch this gramophone playing DJ.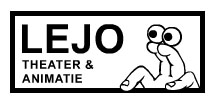 Click on the Phonographia logo on any page to return to the previous Gallery