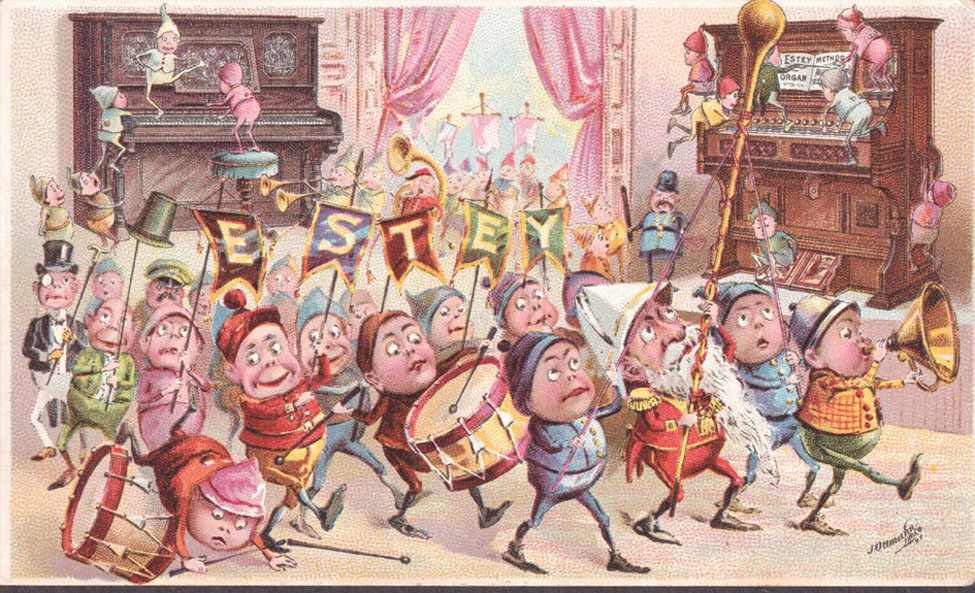 The Palmer Cox Brownies advertising Estey Organs and Pianos, Tradecard circa 1890's.
Estey Piano & Organ Co., Brattleboro, VT
Estey was the largest producer of organs in the world in the 19th Century. In the late 19th Century, the Estey Organ Company purchased the Simpson & Proddow Piano Company of New York City, changing it to the now famous Estey Piano & Organ Company. Tradecard was printed by J. Ottmann Lithographing Co., N.Y. (J. Ottmann was the printing company for Puck magazine).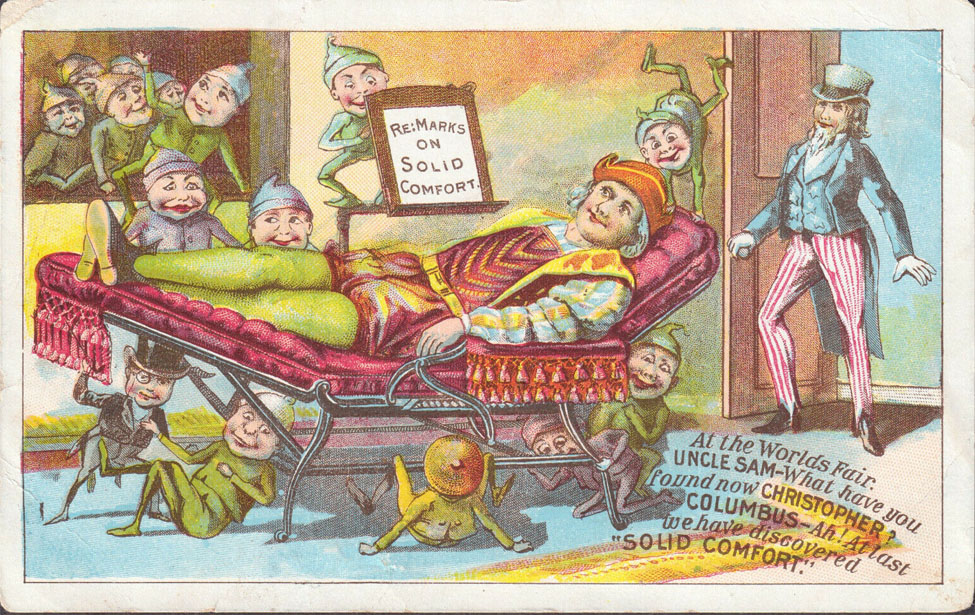 The Brownies and Uncle Sam advertising the "Marks Adjustable Reclining Chair" at the 1893 World's Columbian Exposition (a.k.a. The 1893 Chicago World's Fair). Tradecard made for the Marks Adjustable Folding Chair Co., Ltd, New York and Chicago. Tradecard made by Bigelow Litho. Co., Springfield, Mass.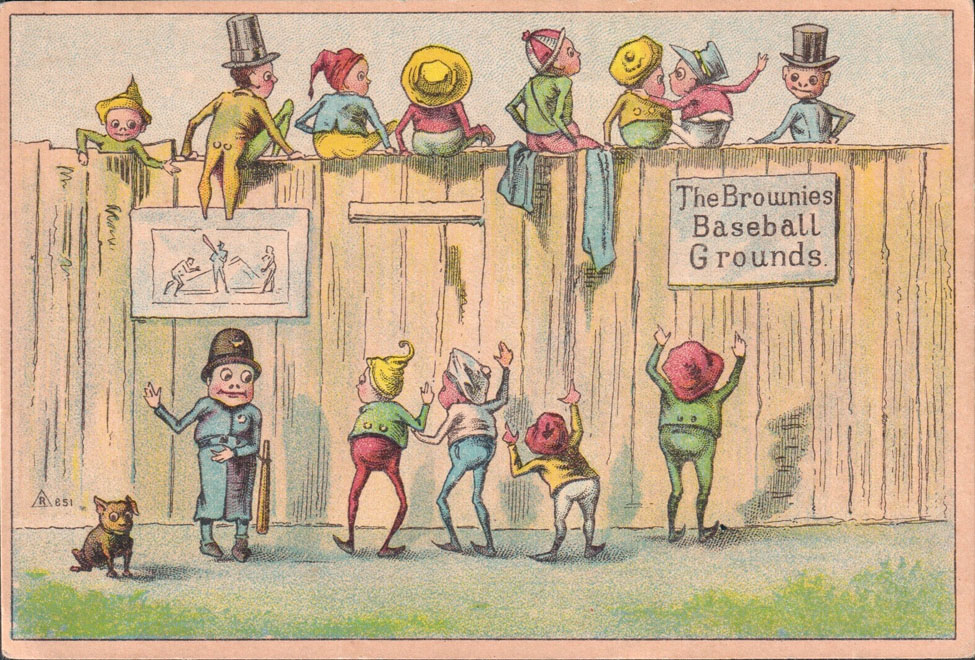 The Brownies at the Baseball Grounds Tradecard advertising Webber's ANODYNE, "The Great Family Medicine for Internal and External Use" circa 1890's. "Ball Players will find this a superior liniment."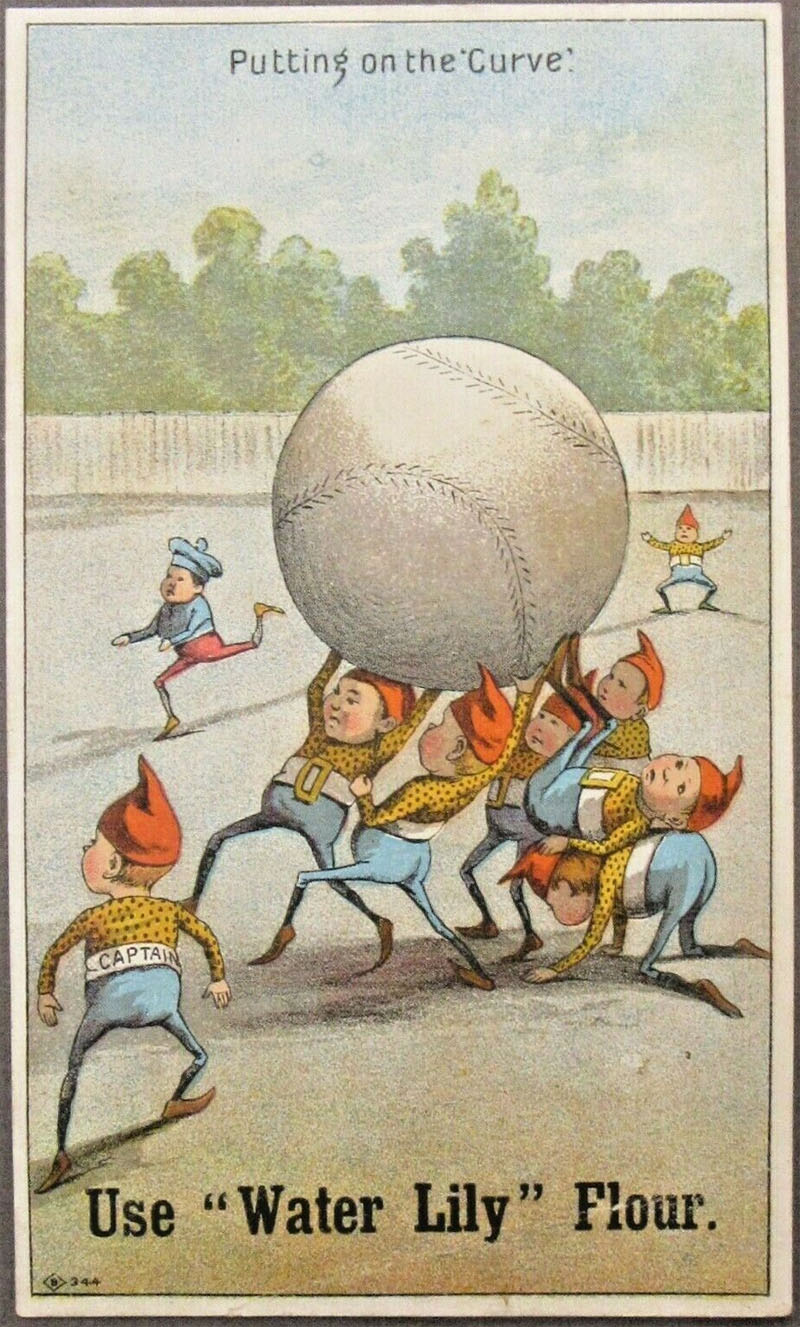 The Brownies "Putting on the "Curve" Tradecard advertisement for "Water Lily" Flour circa 1890's (Bigelow Lithograph Co., Springfield, Mass.)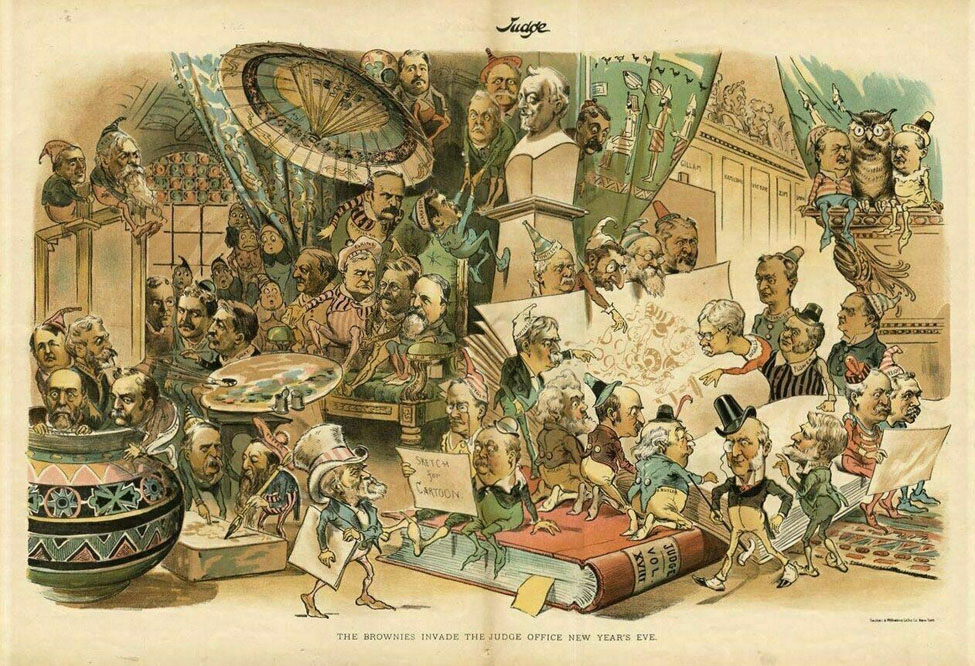 The Brownies invade the Judge Office New Year's Eve, Judge, 1892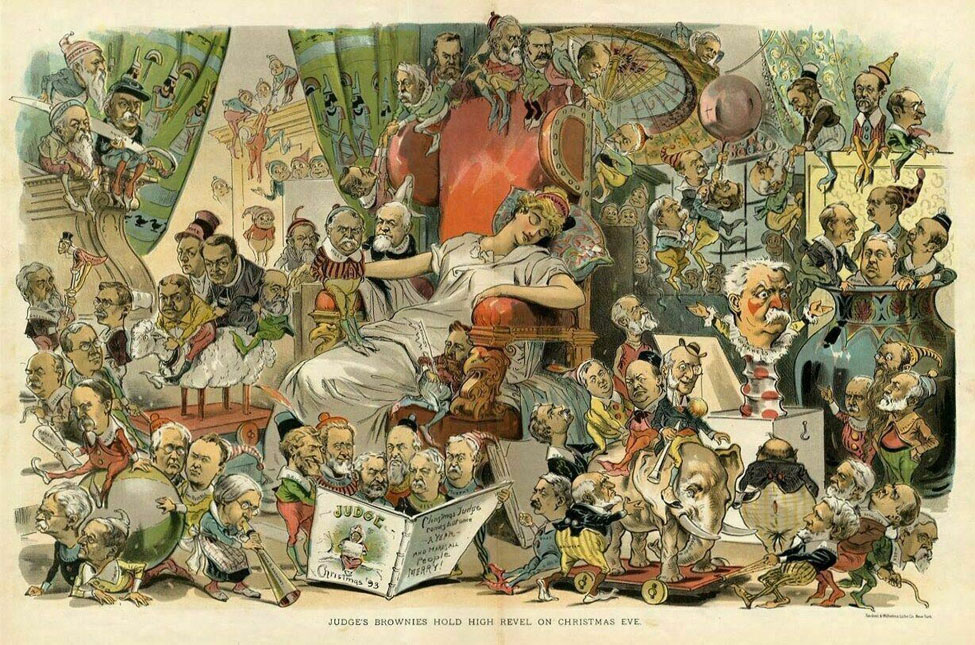 Judge's Brownies hold high revel of Christmas Eve, Judge, December 1893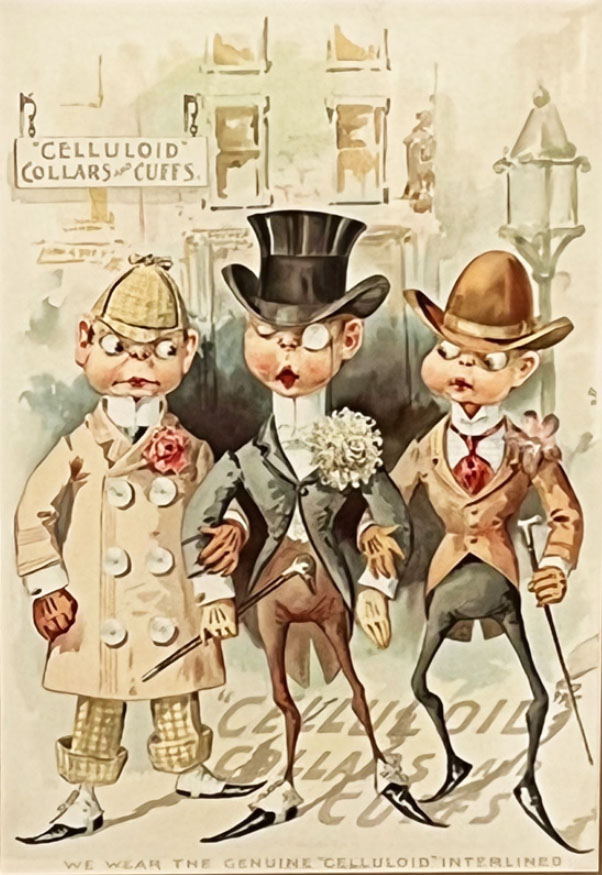 "Celluloid" Collars and Cuffs [Celluloid Novelty Company]; Lithograph 16" x 11" published by Donaldson Brothers, 1895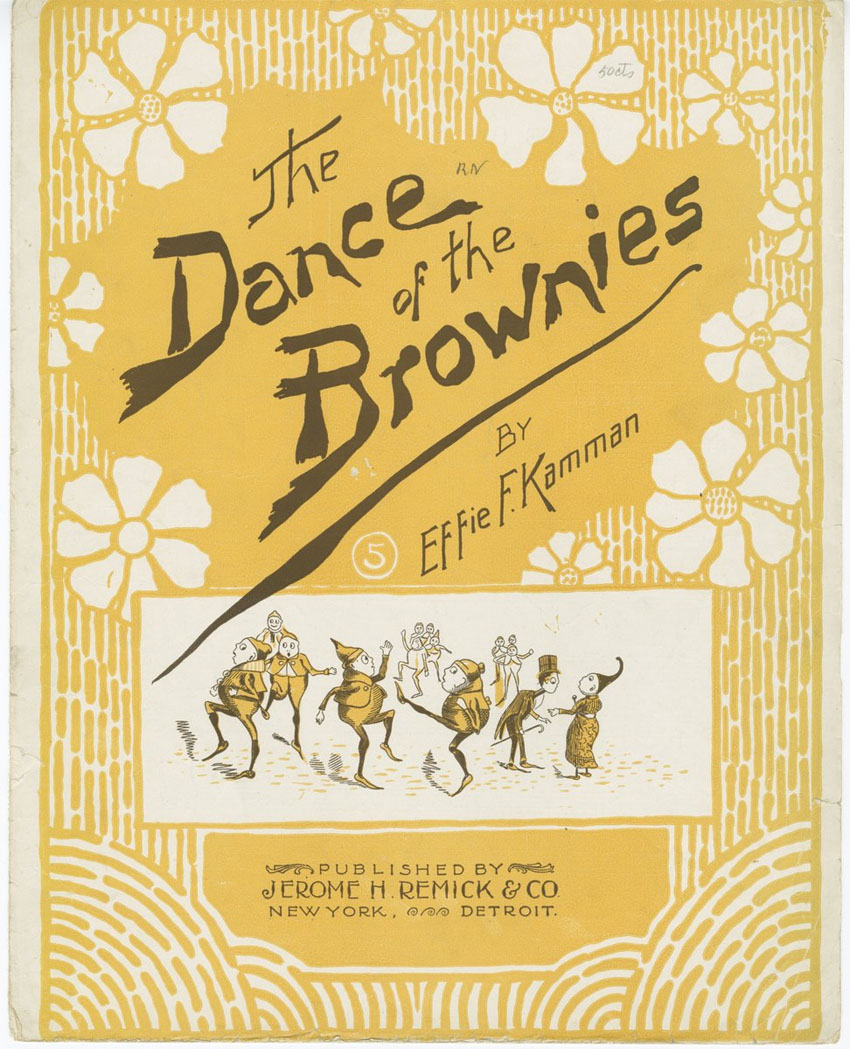 The Dance of the Brownies by Effie F. Kamman, 1895 sheet music cover.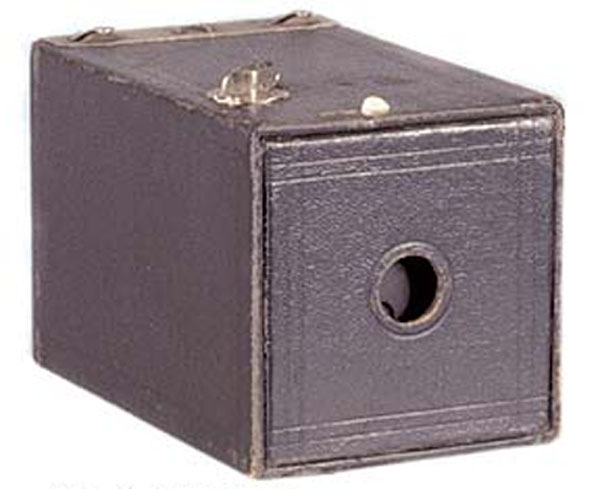 Kodak No. 1 Brownie, introduced October 1901 (Courtesy of The Brownie Camera Page)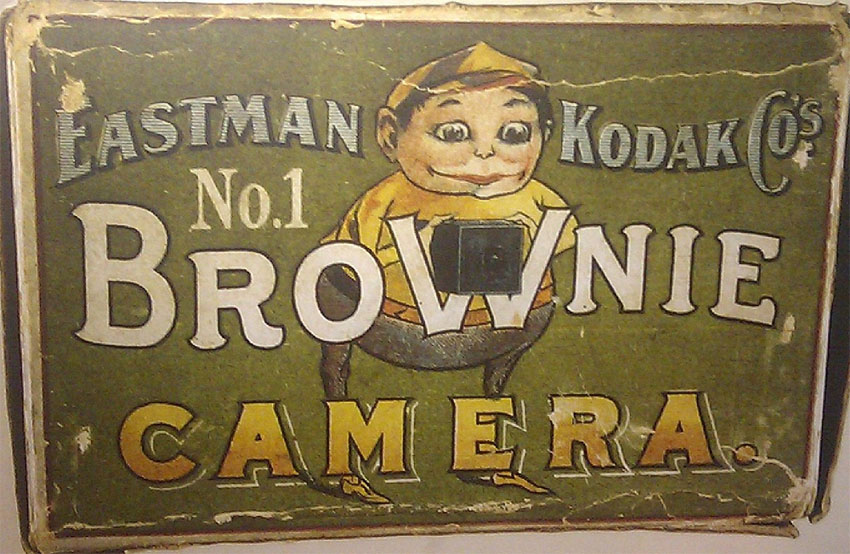 Box for Eastman Kodak Company's No. 1 Brownie Camera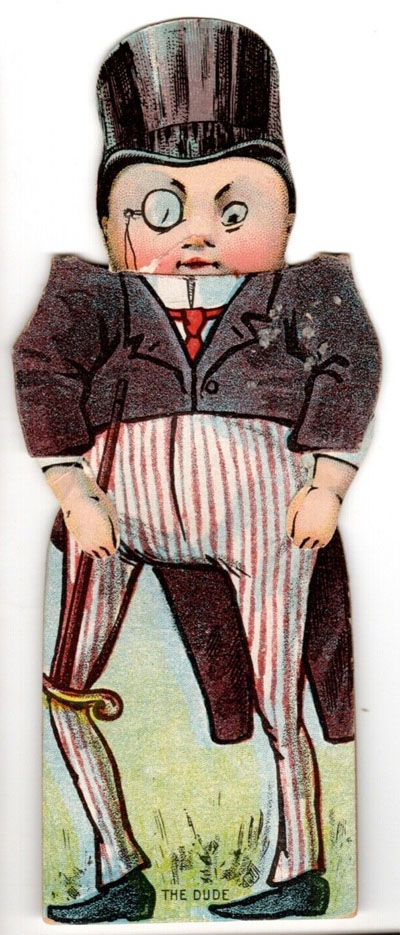 On the back of this Brownie novelty was printed: "The New York Biscuit Co's Brownies - The Latest Novelty in Biscuits." A Full Set of 16 of these celebrated PALMER COX'S BROWNIES can be obtained by sending in your two cent stamps with your name and address... Copyright, 1894, Gast, N.Y."
Kodak No. 2 Brownie with schoolgirl taking a picture of a Brownie figure, The Youth Companion, November 1901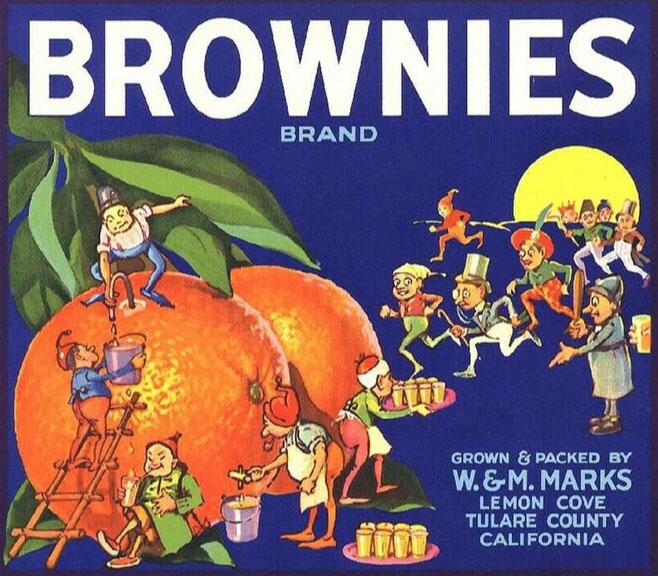 Brownies Orange Fruit Crate Label circa 1930s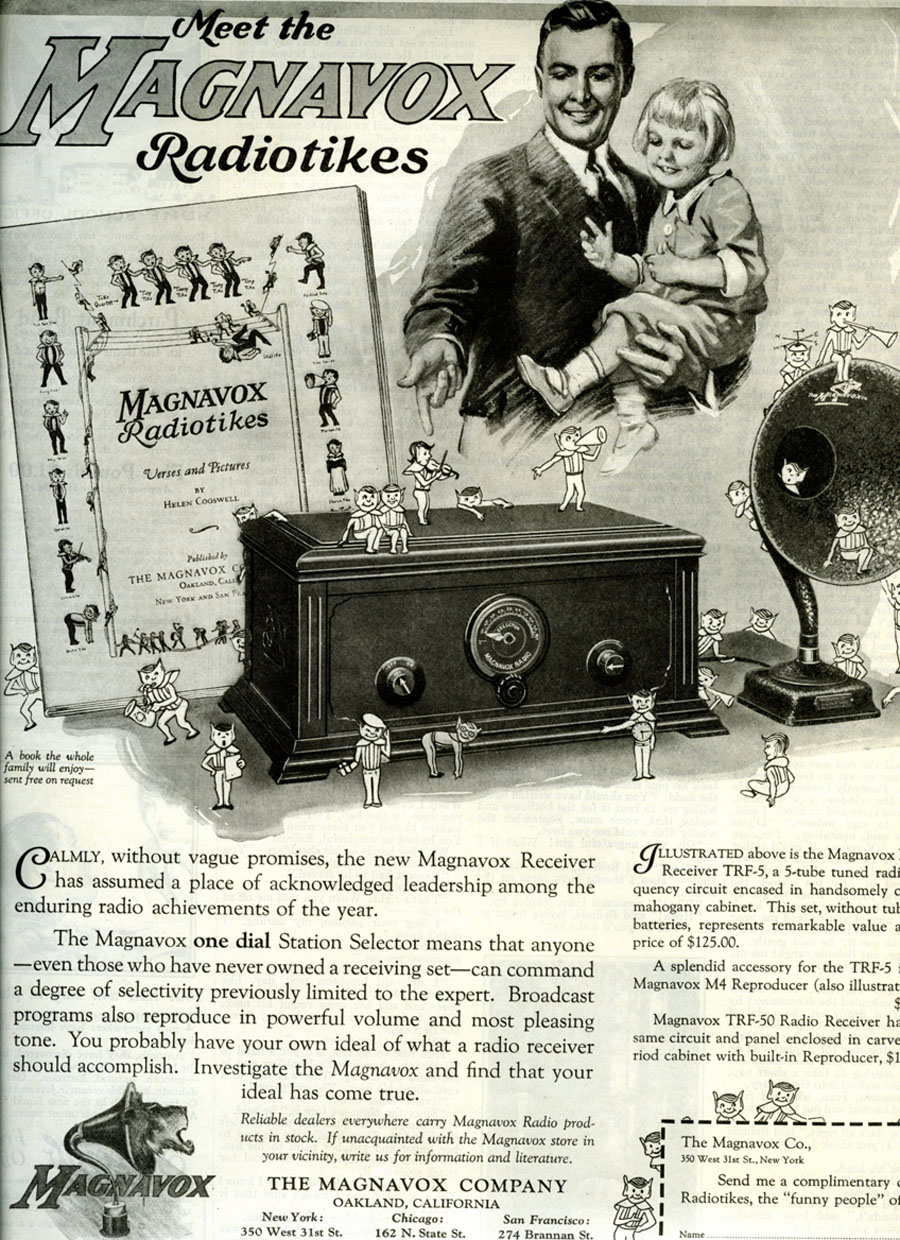 Meet the Magnavox Radiotikes, The Saturday Evening Post, 1924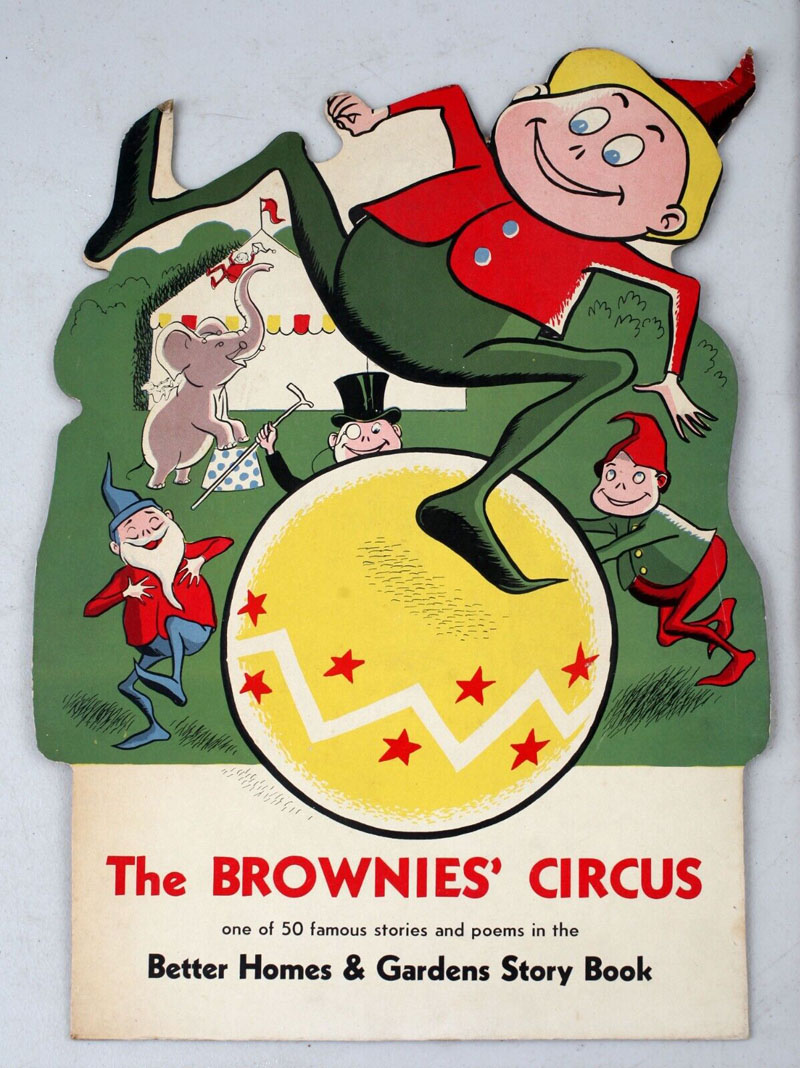 The Brownies' Circus," Better Homes & Garden Story Book, Counter Store Display circa 1950's