"Home on the Range"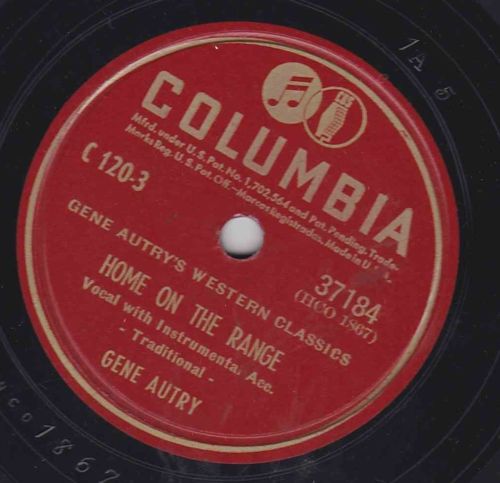 Connections and an "Our Song"
By Doug Boilesen
This Friends of the Phonograph story is about "Home on the Range." It's also another example of how many connections exist for a song (or for that matter anything since everything has connections).
First, a little history about "Home on the Range" from Wikipedia.
"Home on the Range" is a classic western folk song sometimes called the "unofficial anthem" of the American West. [9][10]. Originating as a poem "in praise of the prairie" by Dr. Brewster M. Higley of Smith County, Kansas in 1872 music was later added by Brewster's friend Daniel E. Kelley. [1]

In 1925 a sheet-music arrangement found some popularity, and in 1927 Vernon Dalhart recorded it for Brunswick Records. California's radio cowboys picked it up from him, and in 1930 Hollywood's first crooning western star, Ken Maynard, recorded the song.

The most popular version of the song was recorded by Bing Crosby on September 27, 1933, with Lennie Hayton and his orchestra for Brunswick Records[11] which appeared in the various charts of the day.[12] This turned a little-known saddle song into a most renowned western hymn. [1]
I listened to "Home on the Range" when I was young, especially the version by Gene Autry, but I was also a fan of Roy Rogers and there were two Home on the Range records that I know I heard (i.e., "Roy Rogers and the Sons of the Pioneers" and "Dale Evans with the Ranch Hands and Mitch Miller's Orchestra.")
Wikipedia's "Home on the Range" entry and its section "Modern Usage" identify some artists who recorded this song and also some references to how it has been used in film and popular culture. Records by "Frank Sinatra...John Charles Thomas, Connie Francis, Gene Autry, Burl Ives, Pete Seeger, Johnnie Ray, Slim Whitman, Steve Lawrence and Tori Amos"; movies like the 1937 comedy The Awful Truth where it's sung by Irene Dunne and Ralph Bellamy and the 1948 film Mr. Blandings Builds His Dream House where Cary Grant and Myrna Loy sing a few lines; Willie Nelson, Neil Young, Porky Pig, Bugs Bunny, Lisa Simpson, John Denver and many others.
I've heard many versions through the decades but it was on our family car trips with my wife and two sons when my own performances of Home on the Range most frequently took place. It usually began with me singing the song, unaccompanied. There may have been some rolling of the eyes and perhaps even a few discouraging words were heard, but in the end at least one of them joined in on the refrains.





©King Features Syndicate, Inc. 2006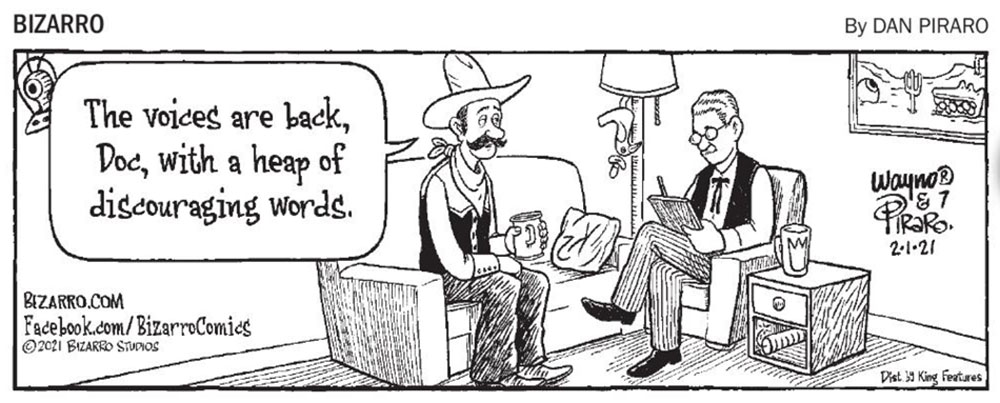 Bizarro - Home on the Range by Dan Piraro ©2021
Three other multi-generational family connections to Home on the Range can also be noted.
The first connects with my mom and a copy of Home on the Range sheet music that I discovered with her name "Betty Ann" written on its cover page. I knew she had taken piano lessons as a child and I remember some old sheet music in our piano bench when I took piano lessons years later but I don't remember ever playing this song.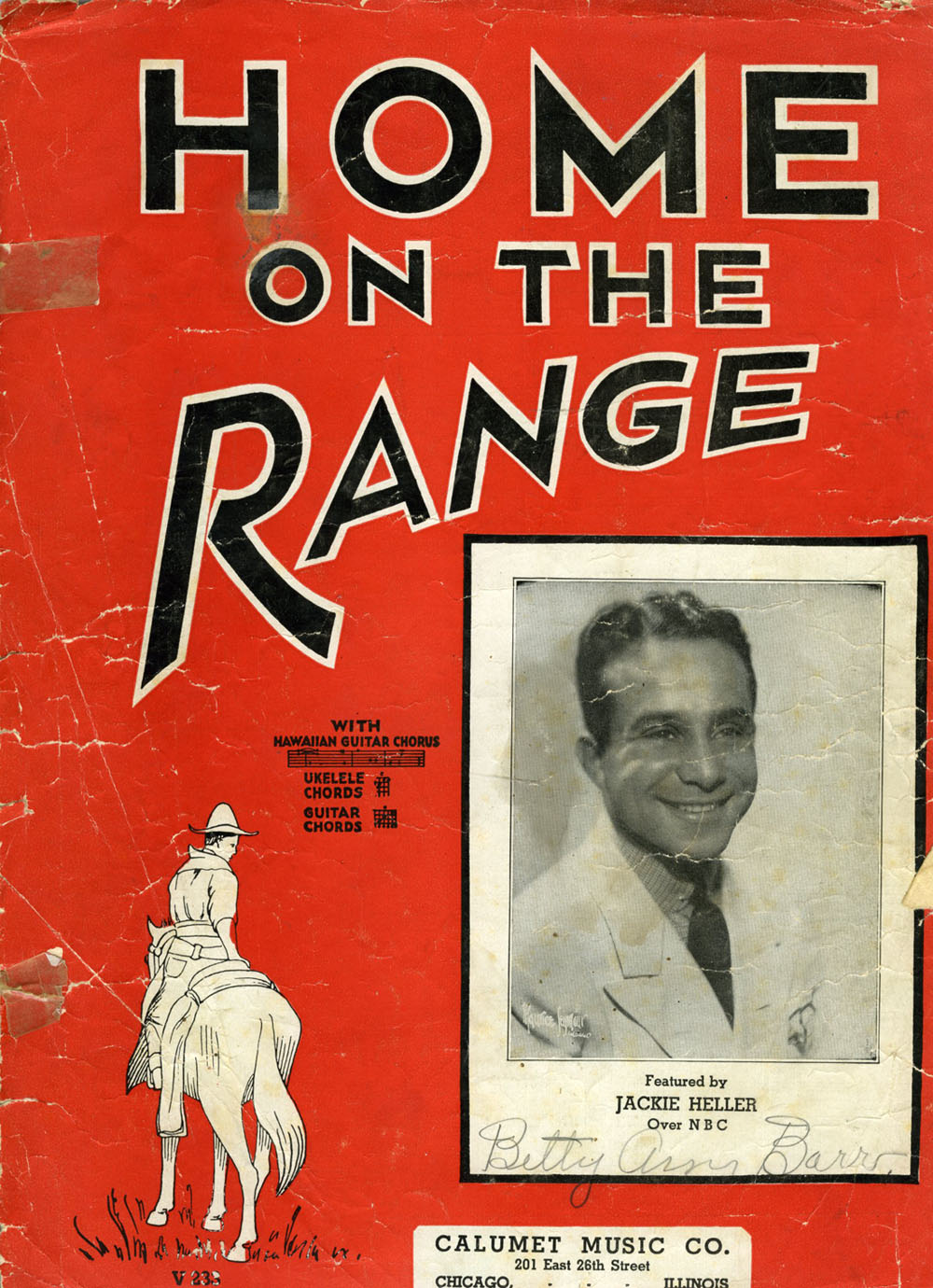 ©1935, Calumet Music Co., Chicago, Ill.
The second connection was with my dad and a program and menu made for the 1940 Cotesfield High School Junior Senior Banquet where Dad went to school. The banquet had a cowboy theme with "Lasso Spuds", "Ridem Cowboy Dessert" and the "Home on the Range Trio" with "Axel" on that program as the "R"-anger used to spell out ROUND UP.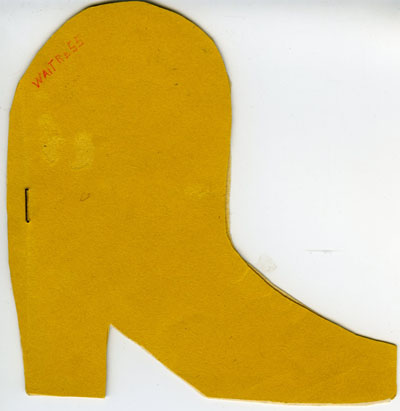 1940 Home on the Range Junior Senior Banquet with "R-anger" Axel Boilesen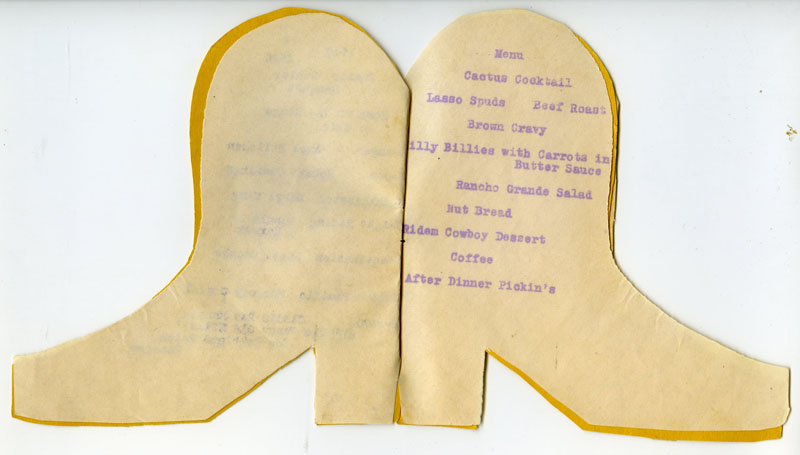 And the third connection, and most memorable, was when our youngest son Matt was married and "Home on the Range" was again heard, this time spontaneously performed at the wedding reception by Matt's grandfather Andy, Matt and myself. It took me back to our earlier car trips and showed how a song in one family can have cross generational memories.
That wedding reception rendition is why hearing Home on the Range now has its time travel trigger for me making it an Our Song. It was a heart-felt moment and pure fun.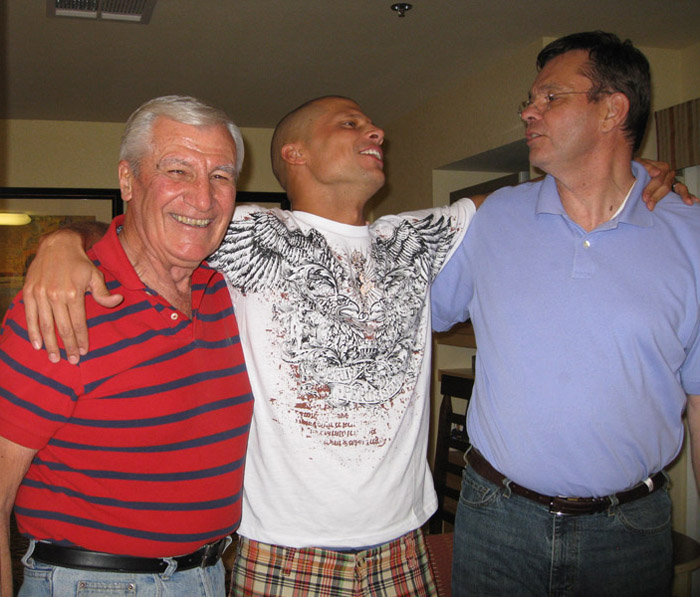 Andy, Matt and Doug singing Home on the Range, 2009 at Matt and Tara's Wedding Reception
Connections and relationships are fundamental to Friends of the Phonograph memories and when I think of Home on the Range I'm reminded of the line in the movie Interstellar when Cooper says to his daughter Murph, "We're just here to be memories for our kids."
"Home on the Range."
This is Our Song...Remember?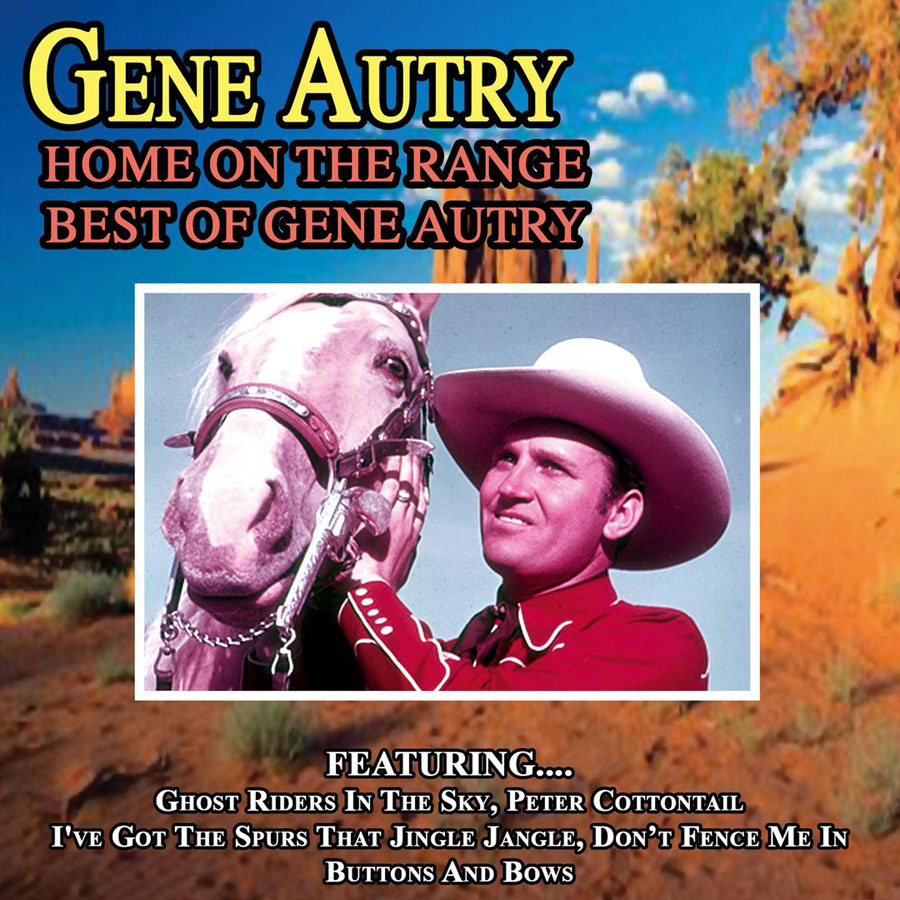 LISTEN - Gene Autry singing Home on the Range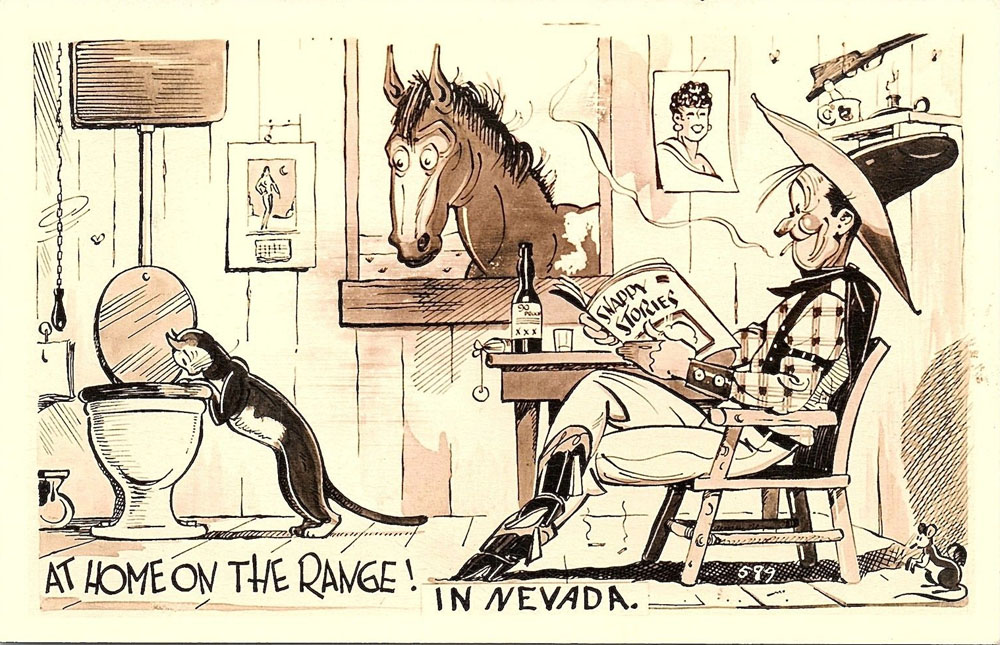 At Home on the Range! postcard circa 1950s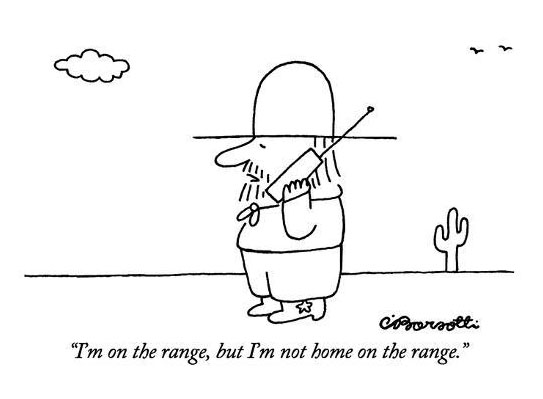 Courtesy The New Yorker and Charles Barsotti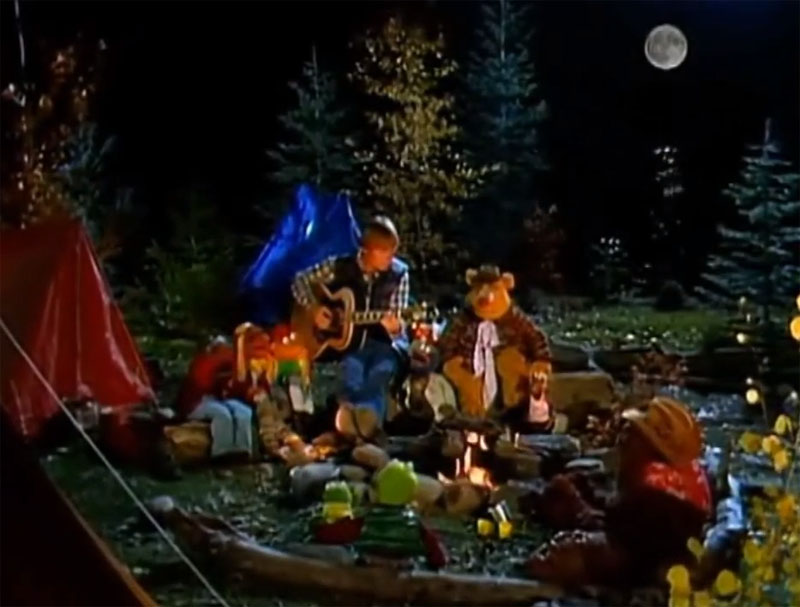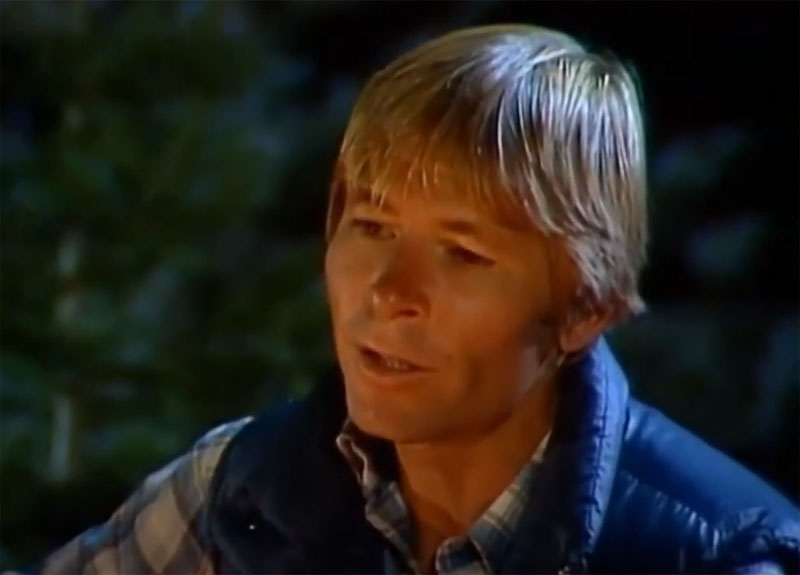 WATCH Home on the Range - ROCKY MOUNTAIN HOLIDAY WITH JOHN DENVER AND THE MUPPETS, 1983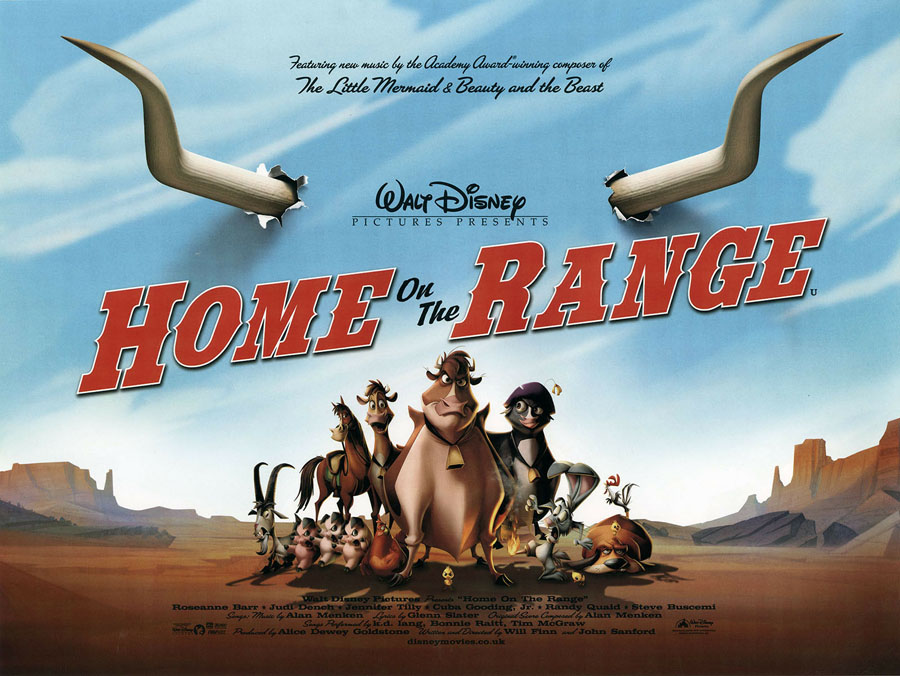 Credits from Wikipedia
(1) Here is a brief history of this poem/song as written in Wikipedia via Kansapedia:
Higley's original words are similar to those of the modern version of the song, but not identical; the original did not contain the words "on the range".[5] The song was eventually adopted by ranchers, cowboys, and other western settlers and spread across the United States in various forms.[7] In 1925, the song was arranged as sheet music by Texas composer David W. Guion (1892–1981), who occasionally was credited as the composer.[8] The song has since gone by a number of names, the most common being "Home on the Range" and "Western Home".[9] It was officially adopted as the state song of Kansas on June 30, 1947, and is commonly regarded as the unofficial anthem of the American West.[9][10]
Cabin of Dr. Brewster Higley VI. Higley built the cabin in 1875 and it is now The Home on the Range Cabin. In 1973 it was listed on the National Register of Historic Places. For more information read the January 29, 2015 blog by Lynda Beck Fenwick, The Home on the Range in The Leavenworth Times., Photo credit: Ammodramus
Dr. Brewster Higley VI circa 1880's (courtesy Kansas Historical Society)

The Round-Up", Illustration from Edison Ad, The Edison Phonograph Monthly, May 1909



(5) Pulver, Florence (1946). "Re: Home on the Range". The Rotarian. 68 (2): 2–3, 54. Dr. Spaeth accepted this later Spaeth 1948, p. 205
(6) "Home on the Range". Kansas Historical Society.
(7) Spaeth, Sigmund Gottfried (1948). A History of Popular Music in America. New York: Random House. p. 205.
(8) "Kansas Historical Society: Home on the Range History". Kansas Historical Society. April 2017.
(9) Silber, Irwin, ed. (1967). Songs of the Great American West. New York: Macmillan. pp. 221–223. OCLC 1268417.
(10) Harris, Cecilia (2014). "A Symbolic State: Home on the Range" (PDF). Kansas! Magazine. 2014 (Spring): 17–26, page 19. Archived (PDF) from the original on 10 August 2014.
(11) "A Bing Crosby Discography". BING magazine. International Club Crosby. Retrieved April 18, 2017.
(12) Whitburn, Joel (1986). Pop Memories 1890-1954. Wisconsin: Record Research inc. p. 104. ISBN 0-89820-083-0.