PHO
Celebrate the Phonograph!
Six Phonographia Red-Letter Days for Friends of the Phonograph
| | | | | | |
| --- | --- | --- | --- | --- | --- |
| Birthday - Thomas Edison | Édouard-Léon Scott patented Phonautograph | Earliest recording of the human voice | Birthday - Édouard-Léon Scott | Birthday - Charles Cros | Birthday of Edison's Phonograph |
Other Phonographia galleries that celebrate the Phonograph
ia
Recollections, short stories and memories of the Phonograph by Friends of the Phonograph
\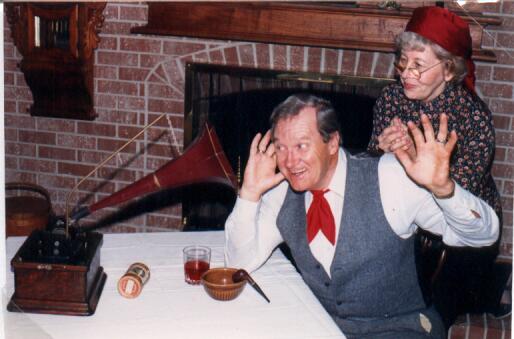 Axel and Betty Boilesen Legacy Collection
A small collection of phonographs and stories in honor of Axel and Betty Boilesen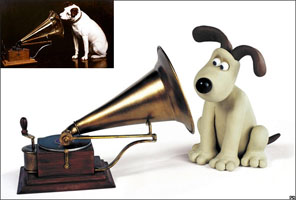 Miscellaneous phonograph connections found in pop culture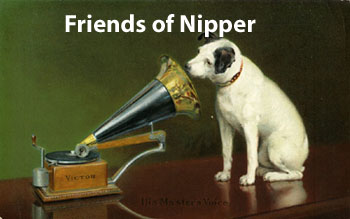 A gallery honoring Nipper, a unique star in the history of talking machines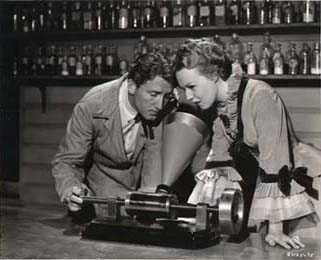 Favorite movies selected by Friends of the Phonograph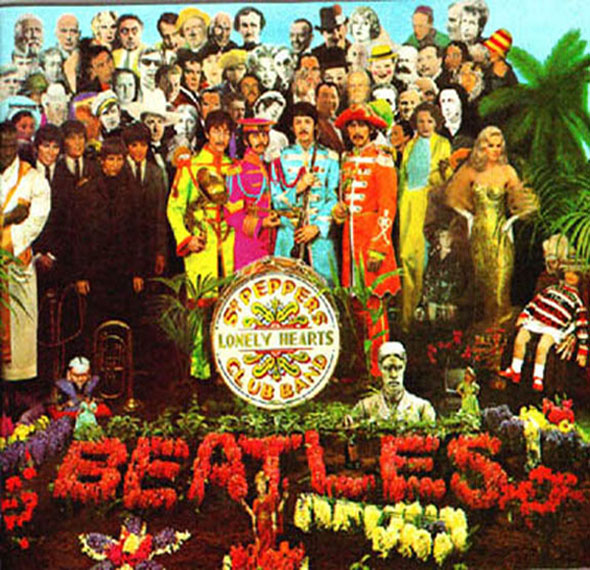 Top 5 LP's selected by Friends of the Phonograph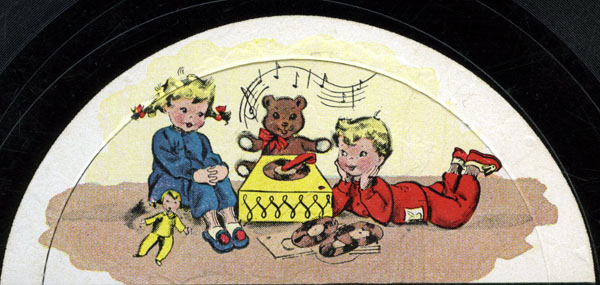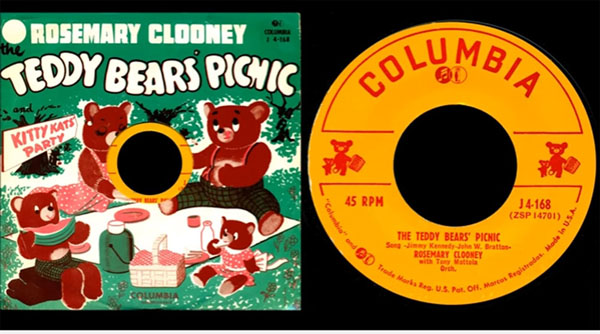 Top 5 songs selected by Friends of the Phonograph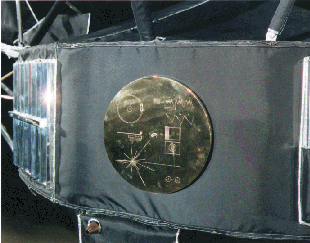 In 1977, one-hundred years after the invention of the Phonograph, Voyager 1 and Voyager 2 were launched. On the outside of each was attached a gold plated copper phonograph record - a "message in the bottle" and "greetings from Earth" - protected by an aluminum cover. (4)
"On This Day" - Other noteworthy Phonographia Days
February 6 - Eldridge Reeves Johnson (February 6, 1867 in Wilmington, Delaware founded the Victor Talking Machine Company alongside Emile Berliner, a United States corporation, and built it into the leading American producer of phonographs and phonograph records and one of the leading phonograph companies in the world at the time.
February 18 - Jesse Harrison Lippincott, born February 18, 1842 (Mt Pleasant, PA), founder of the North American Phonograph Company (July 14, 1888)
March 3 - Alexander Graham Bell, born March 3, 1847 Edinburgh, Scotland - scientist, inventor, engineer and innovator who is credited with patenting the first practical telephone; Bell funded the Volta Laboratory in 1880 which became an experimental facility devoted to scientific discovery, and the very next year it improved Edison's phonograph by substituting wax for tinfoil as the recording medium and incising the recording rather than indenting it, key upgrades that Edison himself later adopted. The laboratory was also the site where he and his associate invented his "proudest achievement", "the photophone", the "optical telephone" which presaged fibre optical telecommunications. - Wikipedia
March 12 - Leon Forrest Douglass (March 12, 1869 – September 7, 1940) was an American inventor and co-founder of the Victor Talking Machine Company who registered approximately fifty patents, mostly for film and sound recording techniques.
May 15 - John Kruesi, was a Swiss born machinist (May 15, 1843 – February 22, 1899) and a close associate of Thomas Edison. As Edison's head machinist at Menlo Park he took the rough drawing from Edison and constructed the first Phonograph. Kruesi was also involved in many other Edison inventions, including the quadruplex telegraph, the carbon microphone, the incandescent light bulb and the system of electric lighting.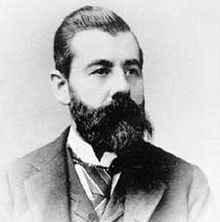 May 20 - Emile Berliner (May 20, 1851 – August 3, 1929), originally Emil Berliner, was a German-American inventor. He is best known for inventing the phonograph record (called gramophone record in British English and originally also in American English) and the phonograph (gramophone in British English and originally also in American English). He founded the Berliner Gramophone Company in 1895, The Gramophone Company in London, England, in 1897, Deutsche Grammophon in Hanover, Germany, in 1898 and Berliner Gram-o-phone Company of Canada in Montreal in 1899 (chartered in 1904). See Emile Berliner and the Birth of the Recording Industry.
August 25 - Charles Sumner Tainter, born Aug. 25, 1854, Watertown Mass., U.S - American scientific instrument maker, engineer and inventor, best known for his collaborations with Alexander Graham Bell, Chichester Bell, Alexander's father-in-law Gardiner Hubbard, and for his significant improvements to Thomas Edison's phonograph, resulting in the Graphophone, one version of which was the first Dictaphone - Wikipedia
August 20 - Voyager 2 launched by NASA on August 20, 1977.
September 5 - Voyager 1 launched by NASA on September 5, 1977.
November 30 - The birthdate of Chichester Bell, cousin to Alexander Graham Bell, is unknown other than he was born in 1848. Chichester, Alexander Bell and Charles Tainter's successful development of the Graphophone led to the formation of the Volta Graphophone Company of Alexandria, Virginia in February 1886 by those three principals, along with Chichester's brother, lawyer and banker, Charles B. Bell.
Overall, Chichester is to be remembered for his important contributions in developing improved versions of the phonograph.
November 30 has been selected for Chichester Bell's "On This Day" in recognition of Bell helping to establish the Edison Bell company on 30 November 1892 in London to sell phonographs produced by the Edison United Phonograph Compnay.
Red Letter RPM Birthdays for Friends of the Phonograph
Phonograph records have revolved at many speeds, most of which have come and gone.
There are currently six "Red Letter RPM Birthdays".
These RMP birthdays are a "tip of the hat" to revolutions per minute (rpm) record speeds(1), as part of a Friend of the Phonograph's birthday celebration, aka a Phonographian's birthday: "16 2/3" , "33 1/3" . "45" , "78" , "80" . "90" (1)
In other words, if you are a Phonographian and your birthday age is one of these RPM speeds you should "tip your hat" to that RPM and "Remember the phonograph" as part of your birthday celebration.
If it isn't a Phonographia Day, it can still be celebrated!
Friends of the Phonograph look for any excuse to celebrate connections with the Phonograph.
Lacking a Phonographia Day an Unbirthday party is always an option.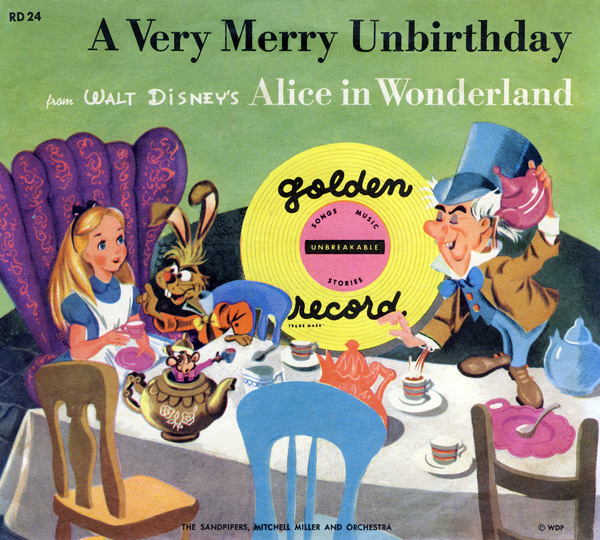 1951 Walt Disney record that can be used to celebrate un-Phonographia birthdays.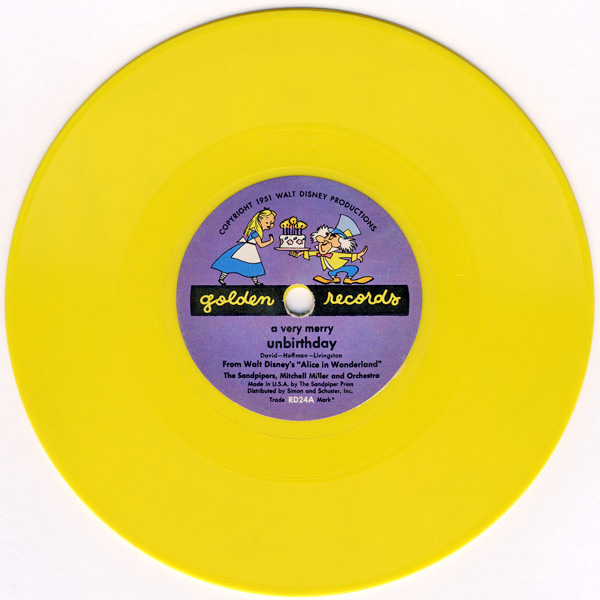 \
GO GREEN

Besides the wonder of what it does, Friends of the Phonograph also celebrate the phonograph as an environmentally friendly machine.

Clearly a machine that one can wind up and play 100 years after it was made represents the best of consumer products: a carbon free machine requiring no electricity and never (hopefully) ending up in a landfill.

The motto of Phonographians?

SAVE ENERGY - WIND A PHONOGRAPH

Friends of the Phonograph also support other green measures.

The Westminster Colorado chapter of Friends of the Phonograph have adopted the walking path and pond of one of the city's open spaces known as Mushroom Pond. Originally inspired by their dog loving Friends of Nipper (since the adopted trail is a popular place to walk dogs), Phonographians keep this trail clean for people and man's best friend.

KEEP IT CLEAN - FRIENDS OF NIPPER
The Edison Phonograph - It's GREEN

Mushroom Pond - Westminster, Colorado
Six Phonographia Red-Letter Days
The birthday of Thomas Edison (February 11, 1847), inventor of the Phonograph, the first device to record and playback sound waves.
Friends of the Phonograph celebrate the Phonograph as the invention that began the personal and home entertainment revolution by capturing and playing back sound.
Suggested celebration: Apple pie and a glass of milk or cup of tea.

Thomas Edison, April 18, 1877, Washington, D.C., The Brady Studio
Édouard-Léon Scott patented his Phonautograph on March 25, 1857. The phonautograph is the earliest known device for recording sound.
Suggested celebration: French macaron cookie with a glass of French wine.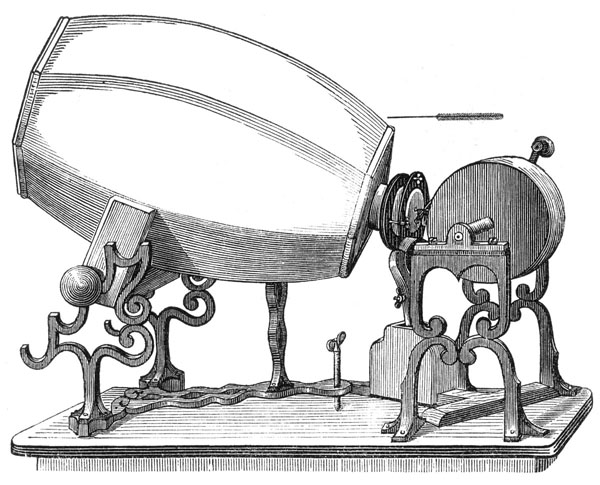 Scott's Phonautograph, 1859 with barrel made of plaster of paris
The first line of Au clair de la lune, "the earliest clearly recognizable record of the human voice yet recovered, " was recorded by Édouard-Léon Scott on his Phonautograph on April 9, 1860. See First Sounds for comprehensive story.
Suggested celebration: Glass of French wine while viewing the moon and holding one lit candle.
Illustration from "Au Clair de la Lune", traditional French folk song, reprinted in a French children's book Vieilles Chansons pour les Petits Enfants: Avec Accompagnements by Widor, Charles Marie, 1844-1937 (book text), Louis-Maurice Boutet de Monvel,1855-1913 (illustration)- source Wikimedia Commons.
The birthday of Edouard-Leon Scott de Martinville (April 25, 1817) , a French printer and bookseller, invented the earliest known sound recording device, the phonautograph.
Suggested celebration: Birthday cake with a glass of French wine.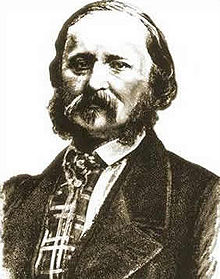 The birthday of Charles Cros (October 1, 1842, Fabrezan, France) is celebrated as the first person to conceive a method for reproducing recorded sound with an invention he named the Paleophone.
Suggested celebration: A glass of French wine with salted herring while viewing Mars and listening to "A Signal from Mars".
\
The birthday of Edison's Phonograph (December 6, 1877), the first device to record and playback sound waves.
Suggested celebration: Sing "Happy Birthday to the Phonograph", enjoy birthday cake, and listen to Edison's recreated recording of his first words spoken into the Phonograph. "Mary had a Little Lamb."

Click on the sketch of the first Phonograph for birthday related information
Remember the Phonograph!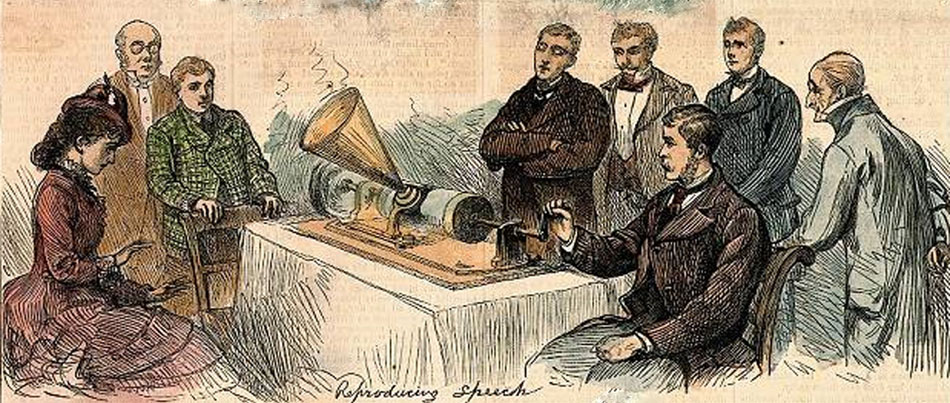 Visit these galleries for more Phonographia.
References

(1) - The celebration of the phonograph's rpms

Although early disc recordings were produced in a variety of speeds ranging from 60 to 130 rpm, and Edison cylinders were 160 rpm, FOTP Red Letter RPM Birthdays are currently the following:

16 2/3 rpm (first used in early 1930's and subsequently used for 1) spoken word recordings, 2) car music systems like Chrysler's Hi-Way Hi-Fi 2 of the 1950's 3) background music systems for restaurants and businesses 4) limited music formats - see Canada Antique Phonograph Society (CAPS) May 2010 article by Mike Dicecco for history of 16 2/3 format);

33 1/3 rpm (first used by Vitaphone in 1930 for electrical transcription recordings and introduced in 1948 by Columbia Records as the Long-Playing Record (LP));

45 rpm (introduced by RCA in 1949);

78 rpm (the standard for early disc records from 1890s into the 1950's);

80 rpm (for Edison Diamond Disc records),

90 rpm (for Pathé disc records with vertically cut grooves requiring a special sapphire ball-shaped stylus).

(2) - Favorite Movies

Favorite movies is a round-about way to celebrate the connection between the phonograph and talking movies which began with W. K. L. Dickson's Kinetophonograph's syncronized film and recorded sound using an Edison cylinder Phonograph. Watch this ca. 1895 experiment by clicking the photo.

ps://www.youtube.com/watch?v=siqJQCZpB7ghttps://www.youtube.com/watch?v=siqJQCZpB7g

(3) A record album

A record album is a collection of music or sounds. Early records had only one song per record but they were often put in "albums" that had multiple pages. These early record albums resembled photograph albums but contained captured sounds instead of captured sights.

Go to the Favorite LP Albums to see Top-five album selections made by Friends of the Phonograph (just like top-five lists created by John Cusack in the movie High-Fidelity).

Top-five list maker John Cusack in Hi-Fidelity, courtesy Touchstone Pictures

(4) - Jet Propulsion Laboratory, California Institute of Technology - http://voyager.jpl.nasa.gov/spacecraft/goldenrec.html

The Voyager's phonograph records used a needle and "grooves" and were not laser discs although images were viewable on the discs. The record was analog technology and the audio was played at 16 2/3 rpm. The overall intent was remarkable - communicate "a story of our world to extraterrestrials."

For more information about this Voyager phonograph record sent to the stars, read Carl Sagan's "Murmurs of Earth" or visit NASA's Jet Propulsion Laboratory website "What is the Golden Record?"

(5) - Henry Hall's recording of the Teddy Bear's Picnic was of especially good quality with a large tonal range. It was used for more than 30 years by BBC audio engineers (up until the early 1960s) to test and calibrate the frequency response of audio equipment. (Courtesy of Wikipedia)

Click on the Phonographia logo to return to Phonographia's Main Menu

Friends of the Phonograph Copyright © 2001-2018 by Doug Boilesen and Phonographia

| | | |
| --- | --- | --- |
| Phonographia.com | PhonoArt.com | FriendsofthePhonograph.org |
NO