On this Day

February 11, 1847

Thomas Alva Edison's Birthday

February 11 is the birthday of Thomas Edison, inventor of the Phonograph

Suggested celebration: Apple pie and a glass of milk or cup of tea

A Happy Birthday pin issued for Edison's 75th birthday

"Edison the Man" 1940 advertisement in Saturday Evening Post featuring apple pie, a glass of milk and the Edison tinfoil Phonograph (known as the "Brady" Phonograph) (1)
Edison's love of pie is well known to Friends of the Phonograph and was captured in the 1940 movie Edison the Man.
Many people, however, don't know that Edison had a very defined philosophy about eating.
Laurie Carlson writes about Edison's eating habits in Thomas Edison for Kids - His Life and Ideas and notes the following:
"He took pride in eating small amounts at meals and believed that Americans could cut down their food intake by two-thirds". Quoting Edison: "They do the work of a three-horse-power engine and consume the fuel which should operate 50-horse-power engines."

"What was Edison's favorite food for most of his life? Apple dumplings, or apple pie with a glass of milk."
The suggestion of a cup of tea for the Edison birthday menu comes from "Thomas A. Edison and his Inventions" by James Baird McClure, 1879 which describes Edison dining at Delmonico's and simply having a "piece of a pie and a cup of tea."
Movie still from the 1940 MGM film "Edison the Man" with Spencer Tracy and Rita Johnson (in Edison's laboratory)

(1) Brady Phonograph is the name commonly given to the model of the tin-foil phonograph that Edison was seated with when he had his photograph taken in Matthew Brady's Washington, D.C. studio on April 18, 1878.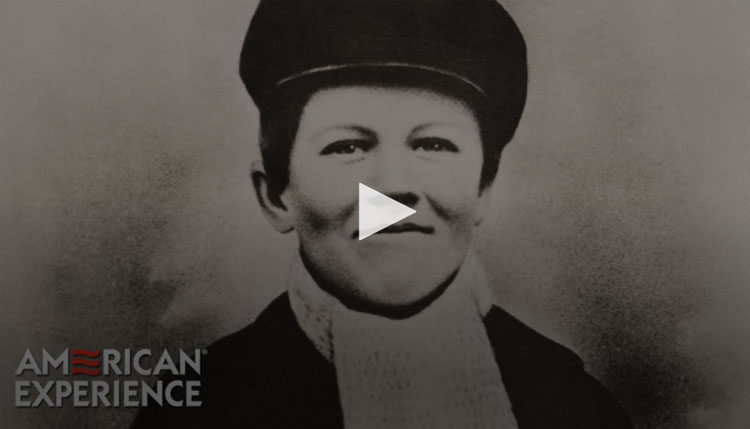 Edison: Boyhood and Teen Years
Find out how young Thomas Edison's early years, as portrayed through reenactments, helped him to gain confidence as an aspiring inventor in this video adapted from AMERICAN EXPERIENCE.
Edison was also responsible for introducing "Hello" as the way to answer the phone. For more information see "Hello or Ahoy?"
For more information about Edison and his other inventions and patents, see the Wikipedia article for Thomas Alva Edison which begins:
Thomas Alva Edison (February 11, 1847 – October 18, 1931) was an American inventor and businessman, who has been described as America's greatest inventor.
For a complete list of Edison Companies, see the Thomas A. Edison Papers courtesy of Rutgers School of Arts and Sciences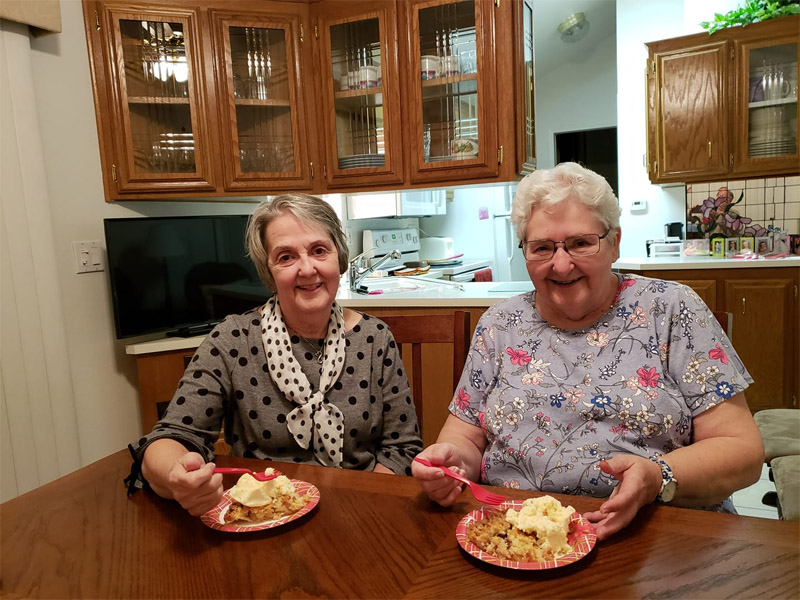 Two Friends of the Phonograph celebrating Edison's 172nd birthday in 2019 with apple pie
Editor's Note: When you celebrate Edison's birthday each year with pie you can pay tribute to Edison's enjoyment of pie and his belief in eating small amounts by asking for what we called, when I was growing up in Nebraska, a "sliver" of pie.
And then, as was my personal habit, you can follow up 10 minutes later with the phrase "I'll take another sliver, please."
Happy Birthday Tom!