By Doug Boilesen, 2020

The Reflecta-Gem was a phonograph made in England circa 1923 based on the German Nirona Phonograph. Its decoration was designed to exploit the Egyptian "Tutmania" craze that was sweeping the world after British archaeologist Howard Carter and his workmen entered the tomb of King Tutankhamen in the Valley of the Kings in Egypt on November 26, 1922.

This gallery features a few artifacts and ephemera from 1923 displaying the commercialization by the Phonograph industry of King Tut.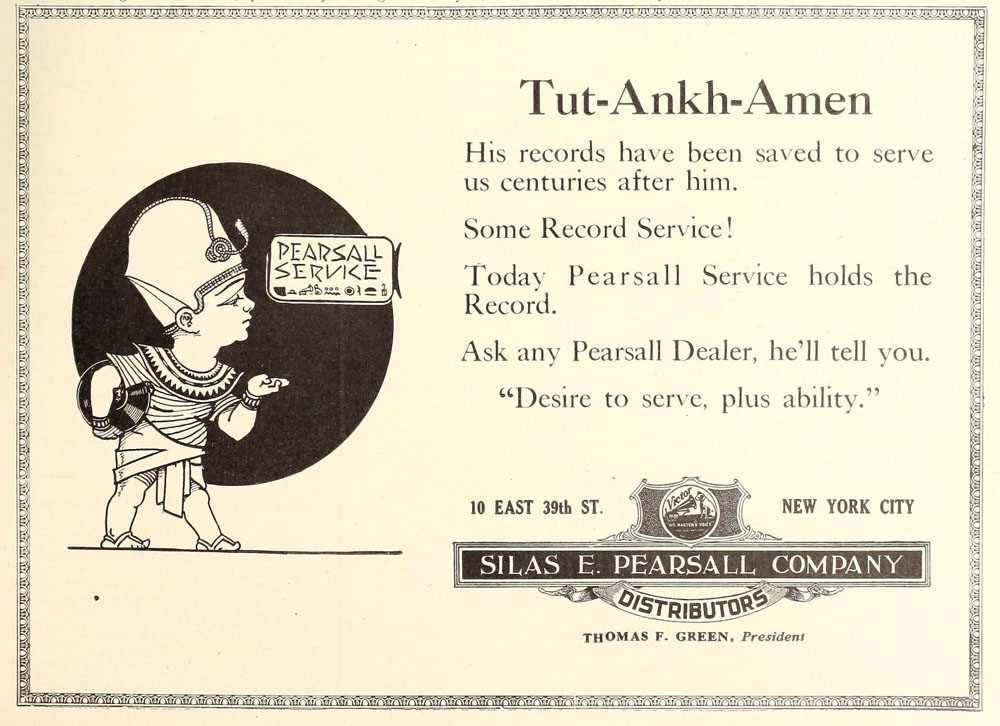 Phonograph Distributor Ad, The Talking Machine World, March 1923

Listen to Edison Record 51155-L

Edison Disc 51155-L Old King Tut Released in June 1923

(Date courtesy of Edison Disc Recordings compiled by Raymond R. Wile)

"If King Tut were living to-day he would own a Sonora."

The Talking Machine World, April 1923
The Talking Machine World, April 1923

The Reflecta-Gem, made in England circa 1923 based on the German Nirona Phonograph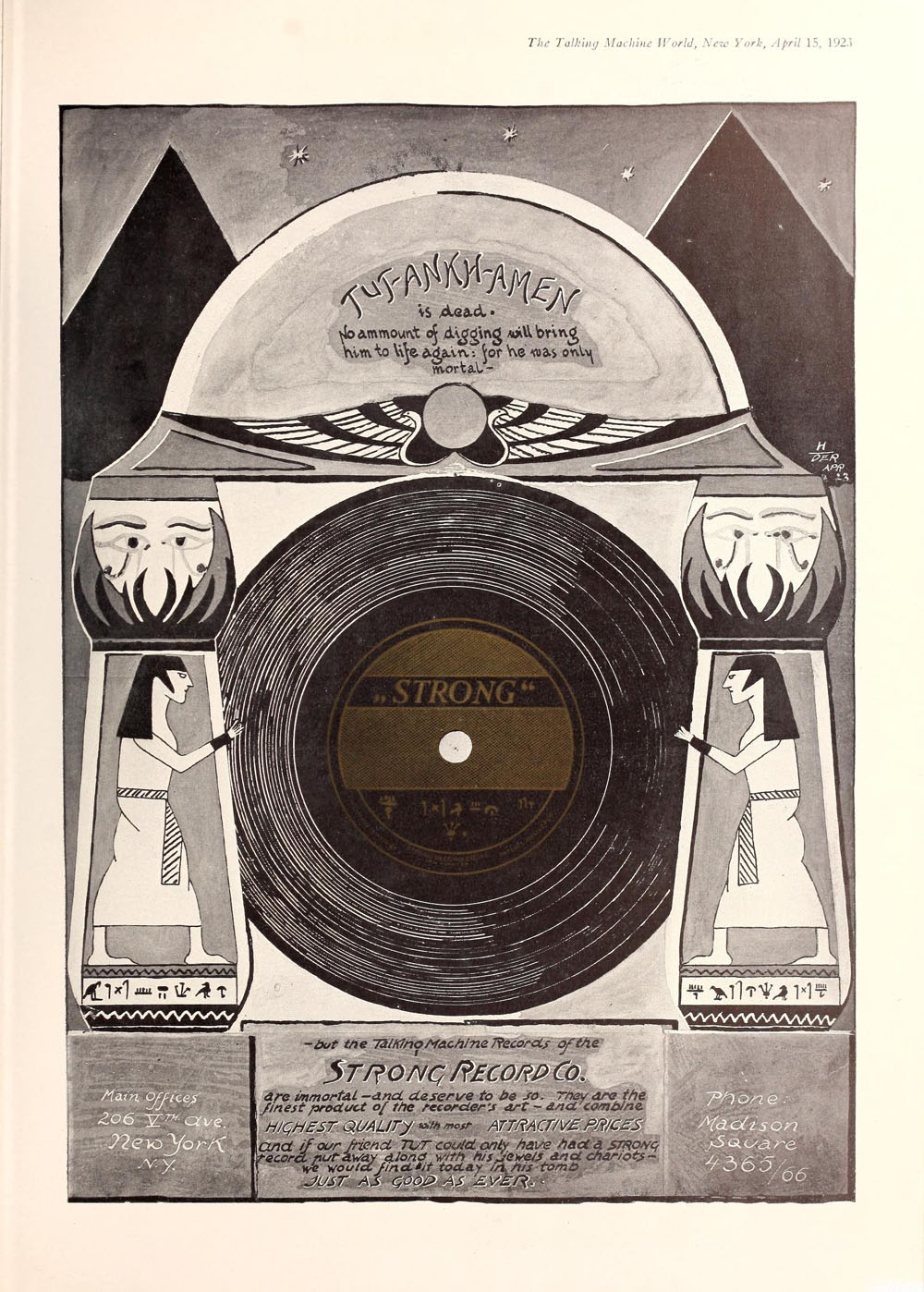 The Strong Record Co., The Talking Machine World, April 1923

King Tut Window Display, The Talking Machine World, May 1923

"Old King Tut" and "Barney Google," Columbia A-3902, The Talking Machine World, July 1923
"Old King Tut", Columbia matrix 80992, composed by Harry Von Tilzer, performed by The Georgians Recorded April 27, 1923, New York, Columbia Record A3902, Label Courtesy DAHR

LISTEN Audio from UCSB Library (1)

Old King Tut Was a Wise Old Nut, Sheet Music, 1923 (Courtesy Scott Library, York University, Toronto, Ontario)

Le Petit Journal's February 11, 1923 front cover illustration of the discovery of Tutankhamun's tomb with its 'precious objects' (Courtesy TheNotSoInnocentsAbroad.com)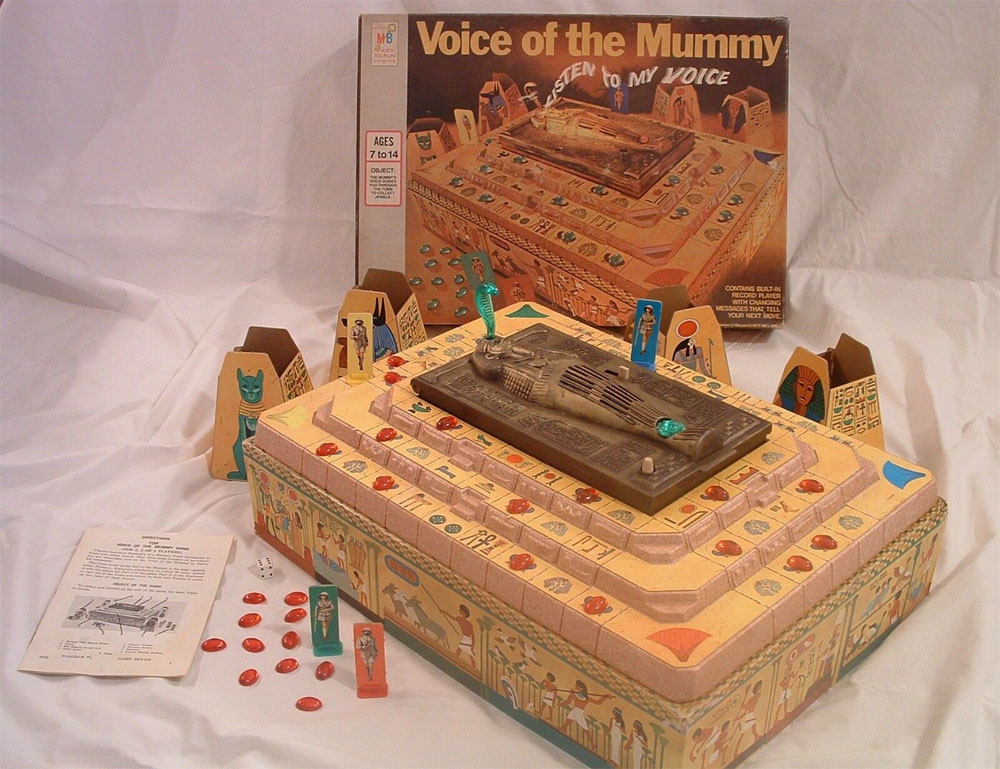 1971 Milton Bradley Game "Voice of the Mummy" (with phonograph and record inside telling next game move)

Opening up the mummy reveals the record player and the double-sided record that randomly plays a track when the game board message lever is pressed.

To watch a full explanation of how this game is played, Watch The Board Game Museum's Episode 145: "Voice Of The Mummy Board Game Review (Milton Bradley 1971)"

For details about how this record player works, Watch "The Milton Bradley Voice of the Mummy Game How The Record Player Works"

Watch 1972 TV Commercial for Milton Bradley's game "The Voice of the Mummy"

TDK cassette tape ad promoting the 1978 King Tut Exhibit travelling to US Museums and using TDK tape in the Acoustiguide tourguide systems.

Steve Martin's parody about the King Tut travelling exhibit - Saturday Night Live, May 22, 1978

Steve Martin and the Steep Canyon Rangers sing "King Tut"

"Now people stand in lines to see the boy king..."

King Tut, A-Side, 45 RPM, 1978 Warner Brothers (Listen on Spotify)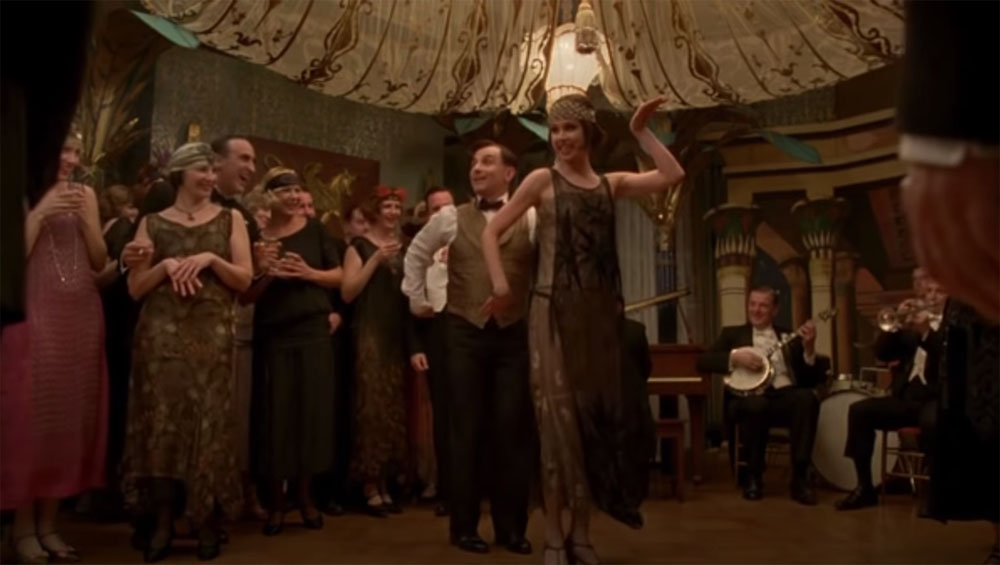 2012 Version of Old King Tut on HBO's Broadway Empire episode, Season 3 - WATCH
Phonographia