PHONOTOONS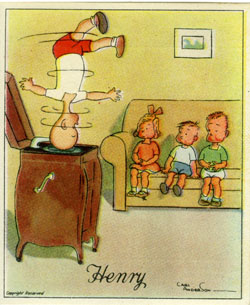 Betty Boop
Phonograph connections with Betty Boop in comics, cartoons and popular culture.
A Max Fleischer Studios short animated cartoon titled "Betty Boop's Crazy Inventions" was first theatrically released in 1933 with the Mae West film She Done Him Wrong. One of the "Crazy Inventions" exhibits was a "Voice Recorder demonstrated by Betty Boop. This Voice Recorder had a unique recording process with a mouse inside the box and the mouse's tail acting as the record's needle.

Betty Boop sings "Keep a Little Song Handy" into the device, pulls the lever, and the song is heard again.

Below are screenshots from the cartoon followed by an extract from the film of the Voice Recorder's demonstration and song by Betty Boop.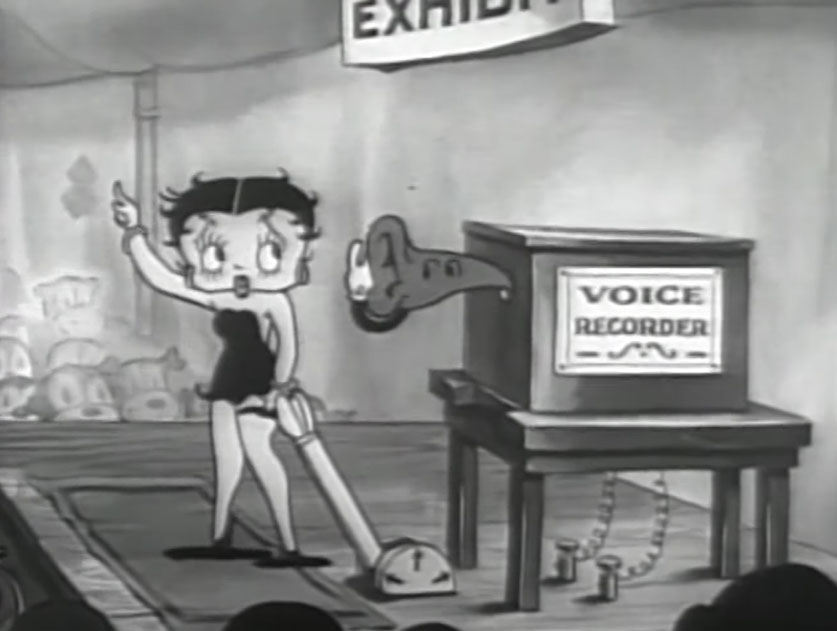 Betty Boop's Crazy Inventions, Released January 27, 1933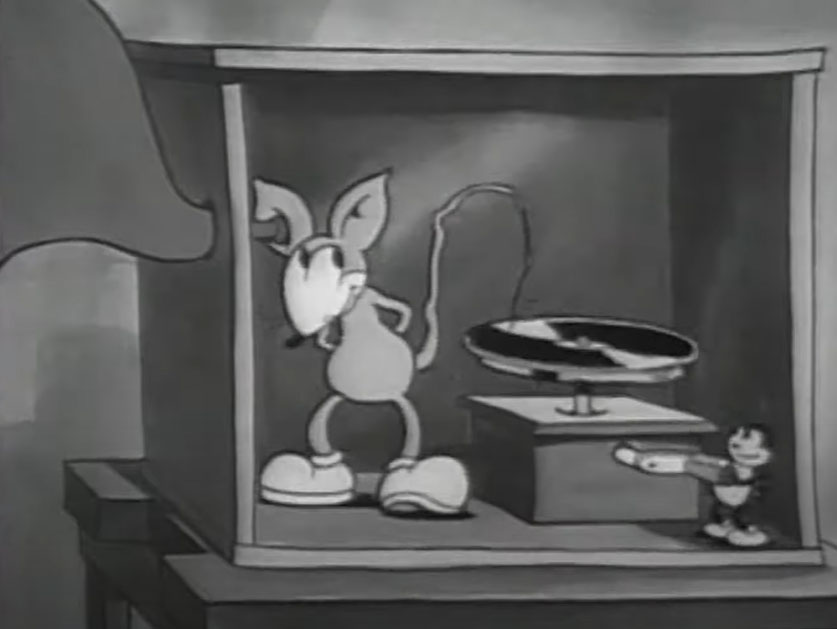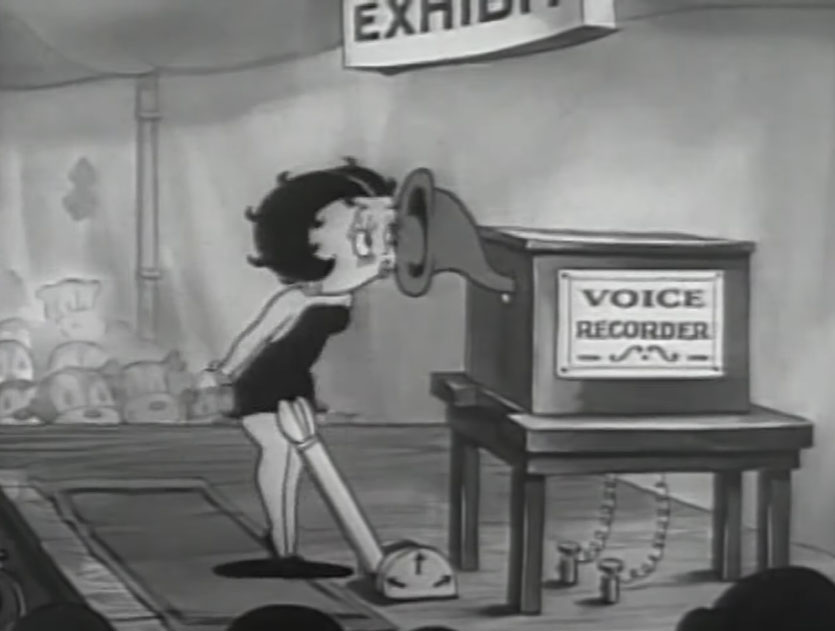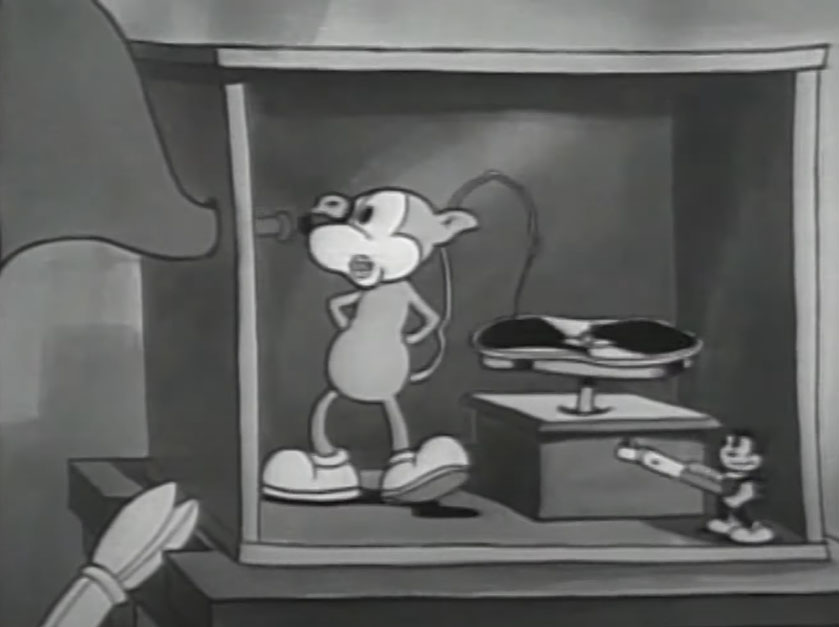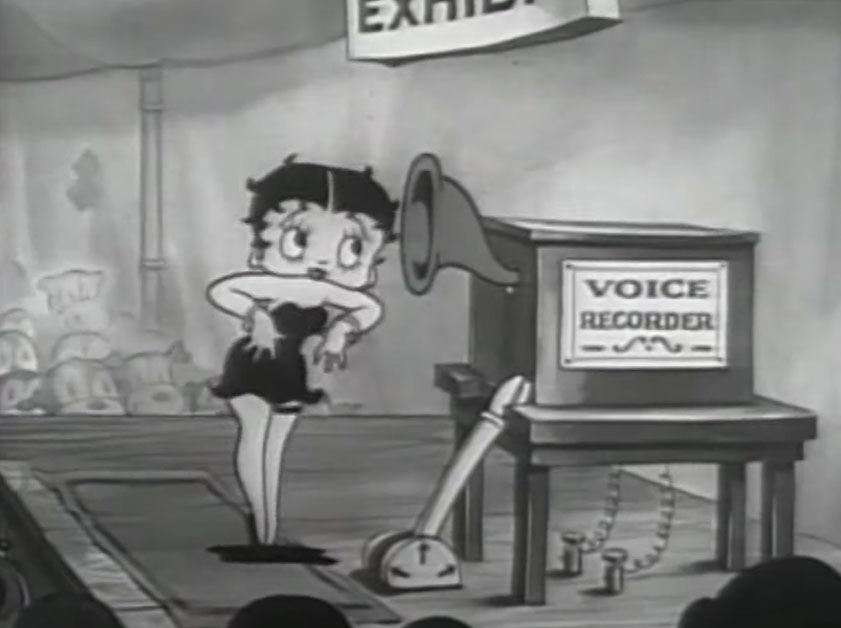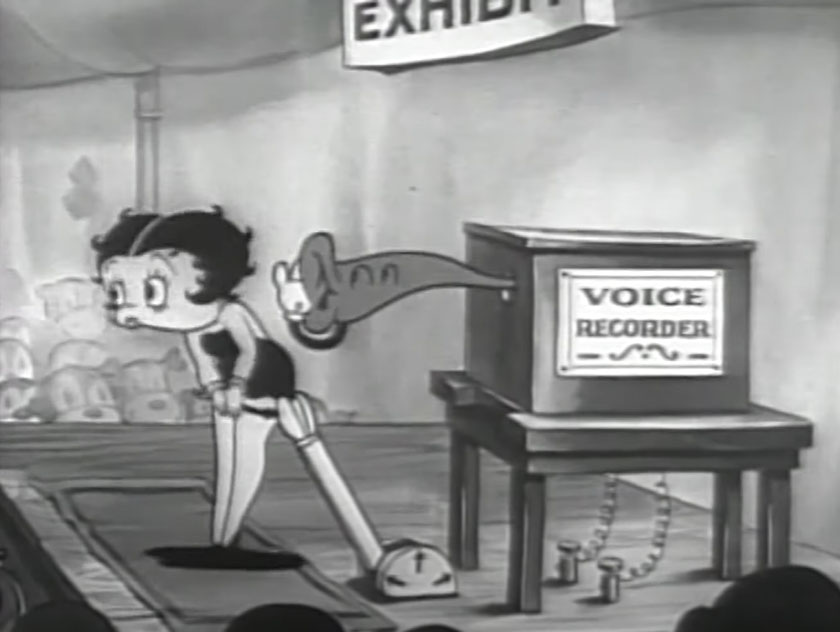 WATCH BETTY BOOP's CRAZY INVENTION - THE VOICE RECORDER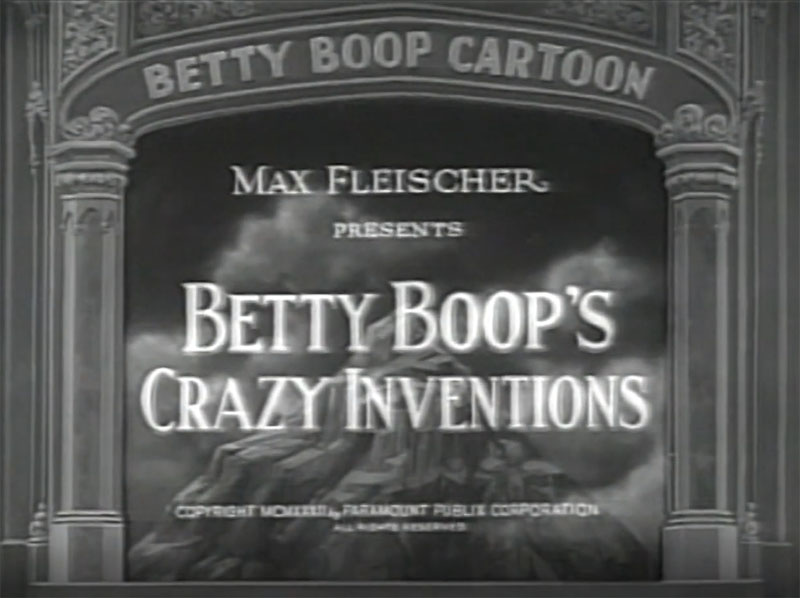 To see other examples of tails and beaks acting as the phonograph record's needle see PhonoArt's Gallery Phono Needle Art.
"A Cartoon on a Record"
In 1933, a special picture label 78 was issued by Victor, billed as "A Cartoon on a Record", in which Mae Questel performed versions of "Don't Take my Boop Boop a Doop Away" and "The Girl In the Little Green Hat". Read the rest of this excellent "Needle Drop" post on Cartoon Research by James Parten and listen to additional Betty Boop related songs.

Record label courtesy of Cartoon Research

Phonographia