Entertains Diners

An article from The Talking Machine World in May 15, 1907 highlighted the business advantage of providing talking machine entertainment in quick lunch counters.

Recorded music would continue to be heard in and outside of the home through the decades but it was the jukebox that became a major performer for restaurants and burger joints and soda shops in the 1930's through the 1950's.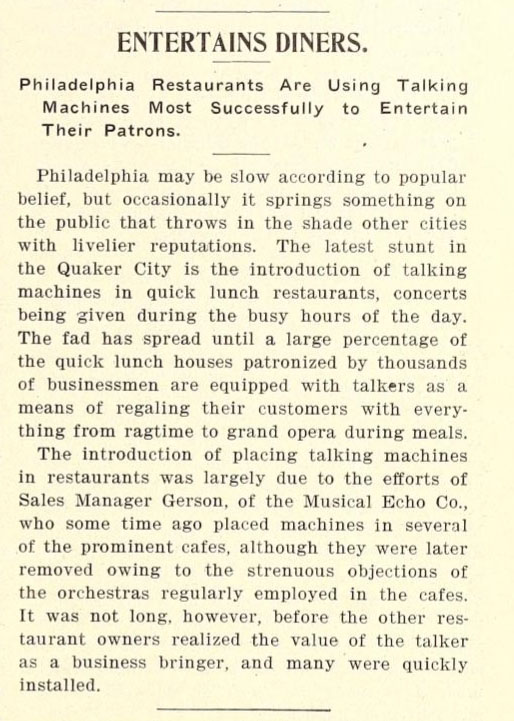 The Talking Machine World, May 15, 1907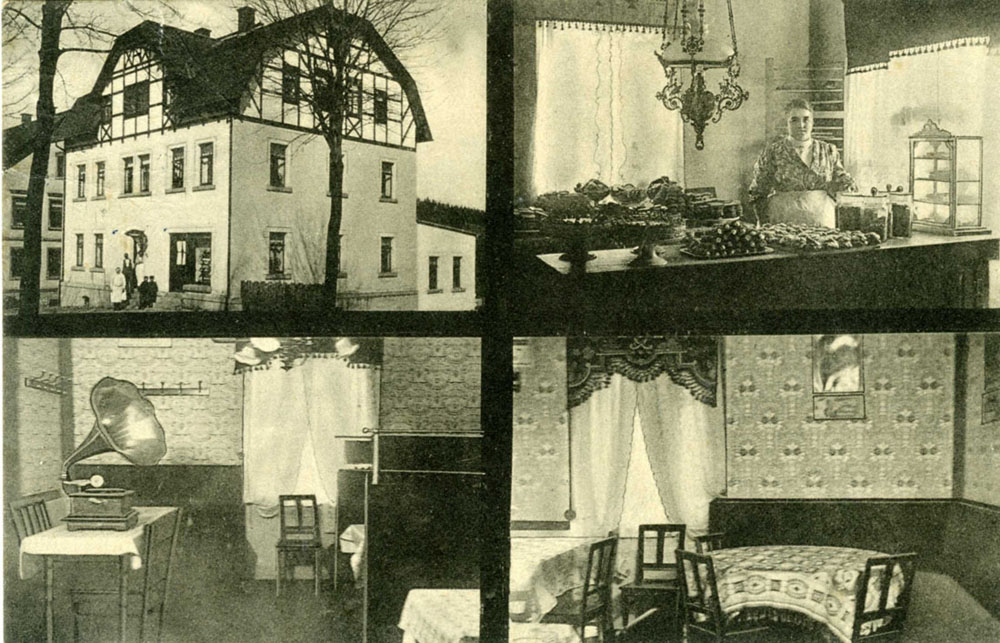 Postcard of the Alfred Gerlach Hotel and Bakery with dining area, Germany circa 1920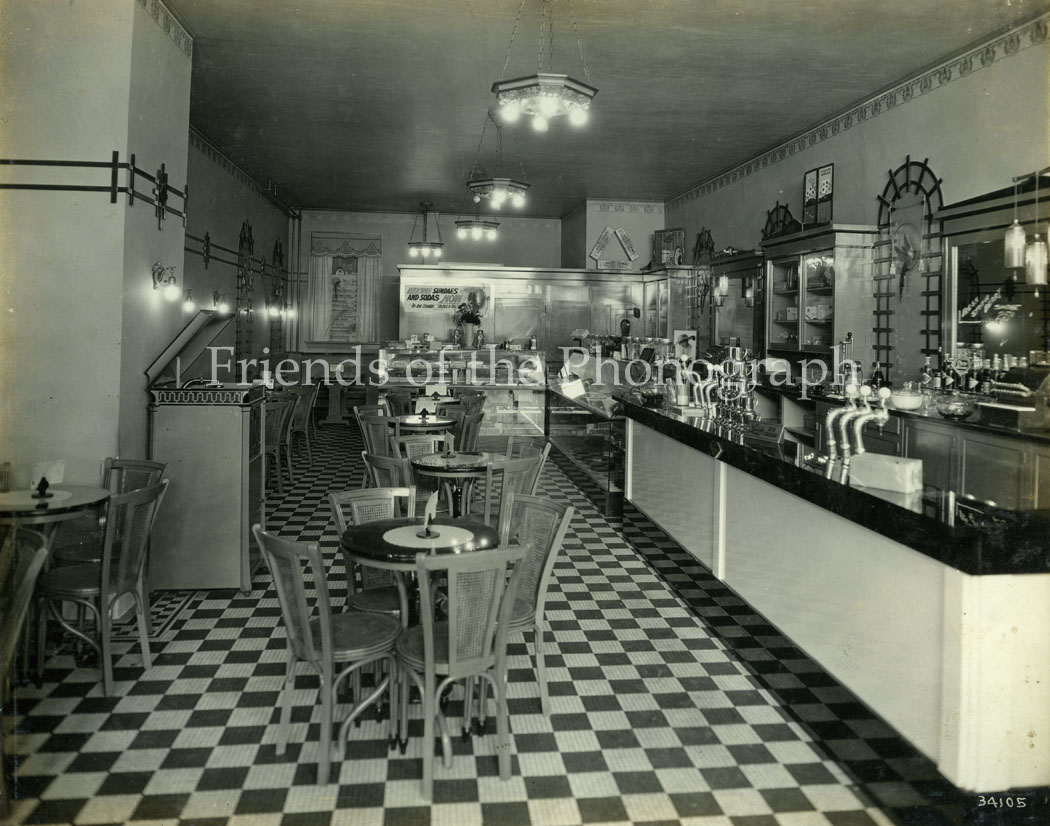 Photograph of Wisconsin Sweetshop circa 1915 with Edison Diamond Disc Phonograph ©2018 Doug Boilesen

Talking Machine at the Soda Fountain, The Talking Machine World, June 1908

Wurlitzer Music, 1947 magazine advertisement

The Peerless Coin Operated piano was advertised in The Talking Machine World, December 15, 1907, saying there "is no medium on earth to compare with these instruments...Our Peerless has been tried in cafes, billiard parlors, drug stores, candy stores, etc. and in every case has it proven a success."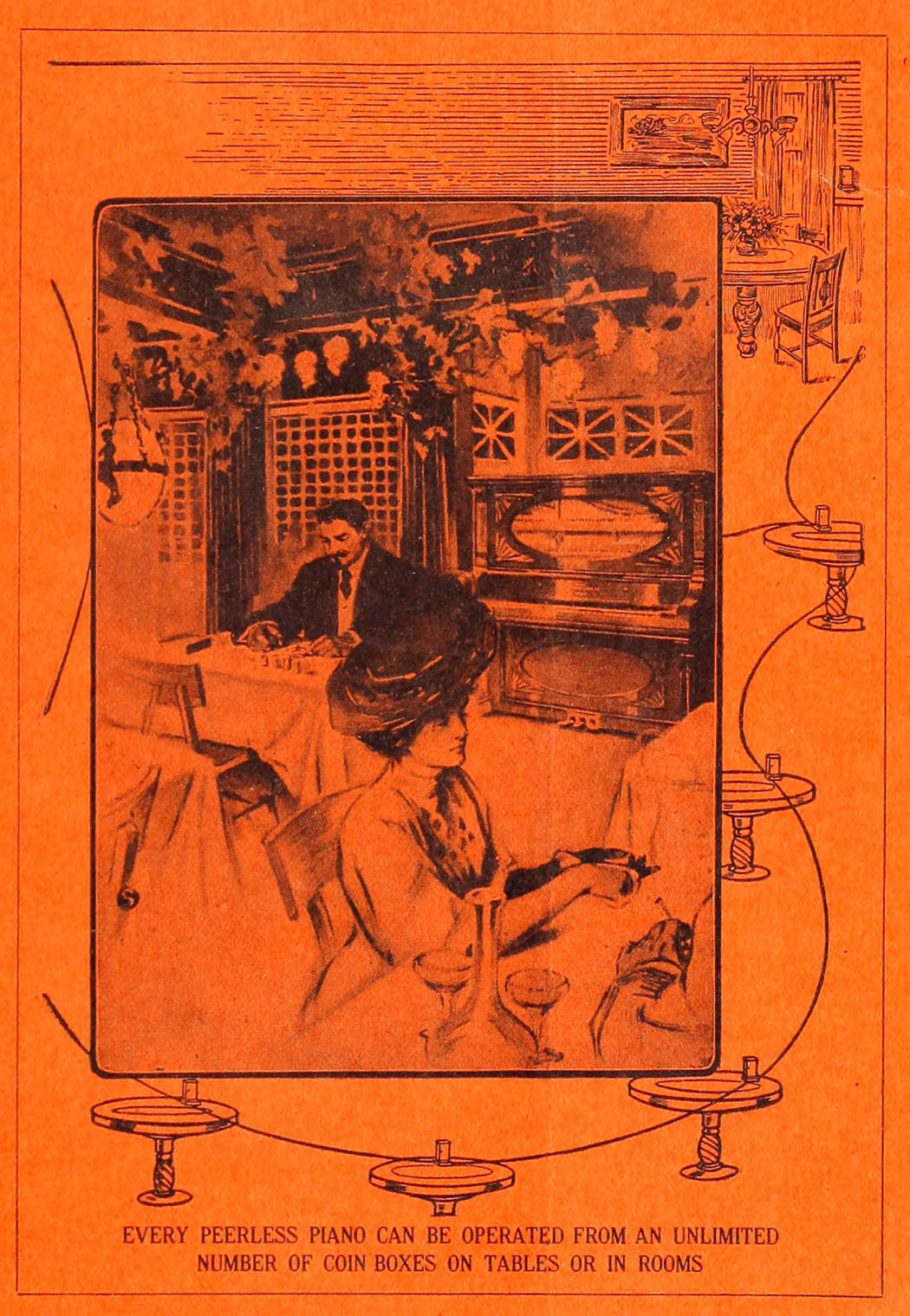 Multiple TVs in restaurants and sports bars - the dominant medium for the entertainment of patrons in the 21st century

Phonographia

.