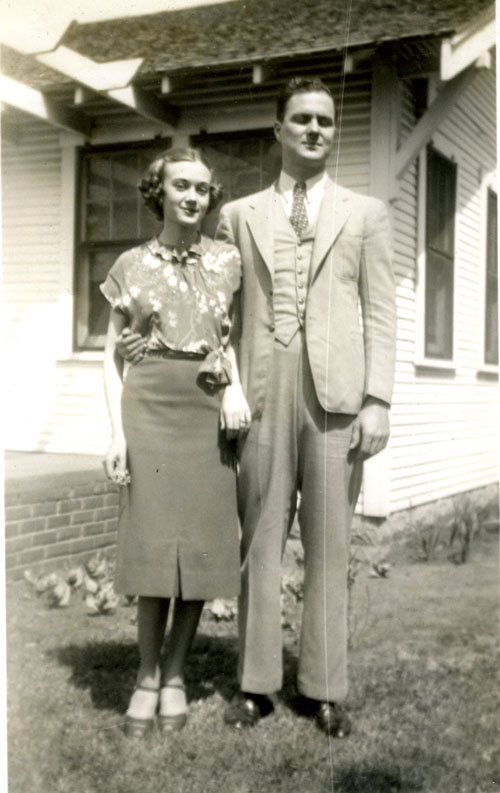 Mack and Mary Belle Kelley, April 17, 1938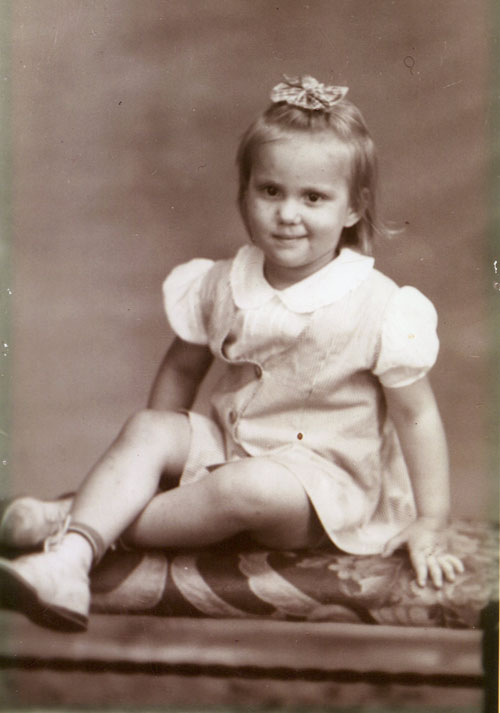 Judith Carole Kelley - August 28, 1942 (almost 3 years old)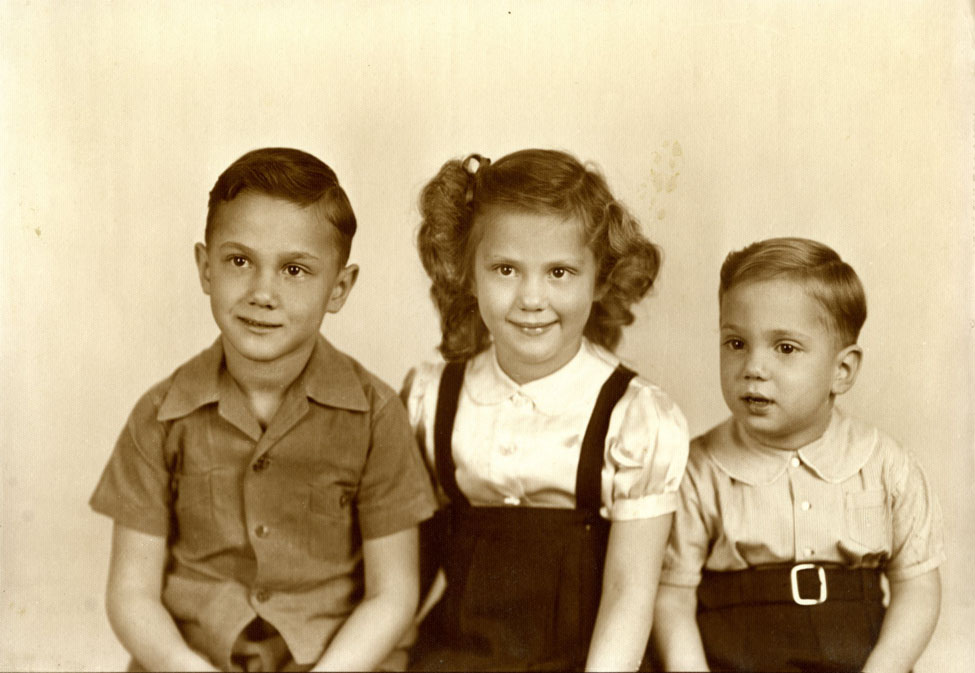 Jack age 6, Judy age 5 and Mickey Kelley age 3
I lived in Tulsa until I was seven when we moved to San Jose, California. I had some cousins in California and enjoyed spending time with them and liked where we lived.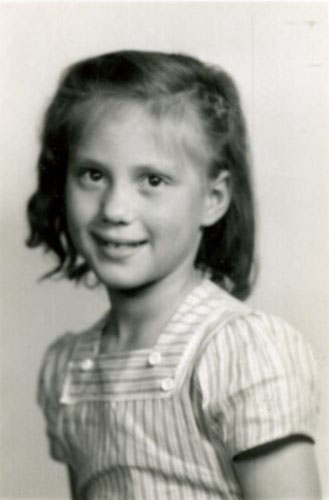 Judy age 7
When I was about 14 my Dad told me that we were moving back to Tulsa and I wasn't very happy about this news. To emphasize my dislike for this move I sat on the floorboard of our car all the way back to Tulsa. The funny thing was that after moving back to Tulsa I enrolled in a school that I really liked and became kind of popular because I was the new girl from California.

I also enjoyed this return to Tulsa because my mom had two aunts that lived in Tulsa, Ada and Effie, and they owned a restaurant and hired me to do some work for them in the summer (e.g., setting tables, etc.). But it was only about a year and half later that we moved back to San Jose where I started at Santa Clara High School. I did some synchronized swimming in high school and was a pretty good swimmer. I graduated from San Jose High School in 1957.

Music was an important part of the Kelley family as both of my dad's parents were musicians. My grandfather, Mack Kelley, lived in San Jose and was a drummer and percussionist in the "Mack Kelley Orchestra" that played primarily in San Jose at places like the Majestic Ballroom (2). My grandmother, Minnie Maude Kelley, who we called Aunt Maude, could really play the piano. She was also quite funny and had a truly memorable laugh. Her piano specialty was sort of a rag-time style but as a member of the Mack Kelley Orchestra she could perform whatever style the orchestra was playing.
Aunt Maude, Mother, Dad and Aunt Oneida, January 1, 1960
My dad was an engineer and tool designer by profession (3). but he loved to play his trumpet and could really blow that horn. My mother would sing a capella and had a lovely singing voice and she would often harmonize with my Dad who sang pretty well but who sometimes seemed to be off-key (though I never told him that).

My grandpa Mack thought it would be nice if I played an instrument and asked me, "Honey, what instrument would you like to play?" I thought about it an decided I liked the sound of the clarinet. So he gave me one from his music shop (he also did instrument repairs as a part-time job) but I didn't practice much and soon gave it up as the clarinet wasn't for me.

Next in my music career was dance lessons. My mom asked me if I wanted to take tap dance lessons and I was very excited to do that. She made me some cute outfits and I really enjoyed going to the California Theatre in downtown San Jose where I had lessons on the second floor where my dance instructor had a studio. I still remember my dance instructor's name, Gordon Keith, because I thought it was odd to have two first names as your full name. I did tap dancing for awhile but I didn't practice enough and eventually stopped taking lessons. But I never stopped loving to dance.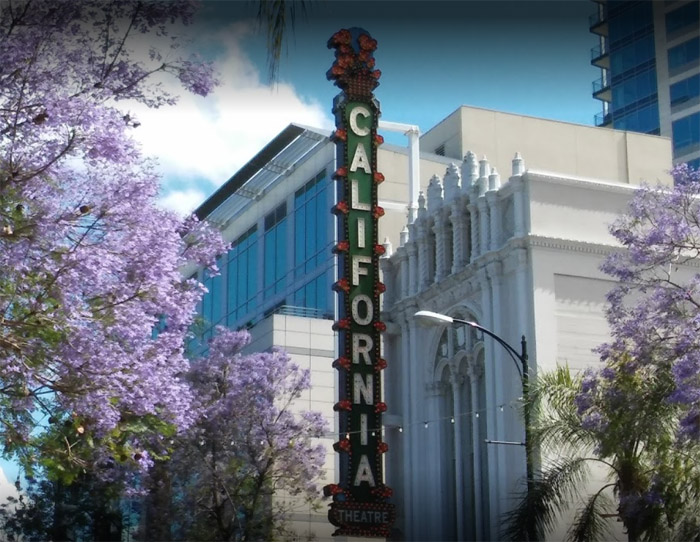 The California Theatre, San Jose
Although I do not remember us having a record player when I was very young my parents listened to the radio and a lot of music. As a teenager I had a portable record player and some records. I loved to listen to bebop, Fats Domino, Little Richard and many others and especially loved to dance to the music.
Music was also involved in some 'hanky-panky' I remember doing as a teenager. One night after it was dark I snuck out of the house and met my girl friends. We went to one of the corners in the neighborhood and starting singing "Jingle Bells" as loud as we could. We laughed and had a great time. I don't know why I thought that was so daring but I guess it was because I was out with the girls at night and my parents didn't know about it.

In San Jose I had summer jobs in junior high school called "cutting cots". We had a neighbor who arranged for this job and I would drive with them each day to go to that job since his kids also worked there. This was not an easy job and involved picking up apricots from trays, cutting them in half, pitting them and finally putting them back into the tray. It paid 50 cents per hour and gave me spending money so that I could go to the Kress "five and dime" store where I loved to look.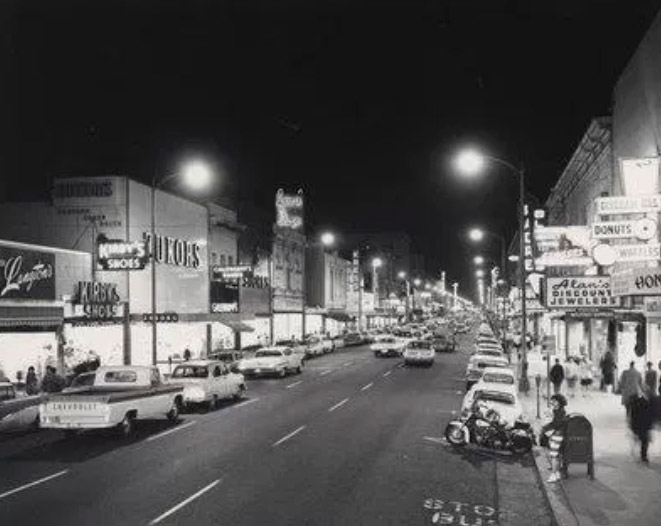 Downtown San Jose ca. 1962, Kress down street on left - photo courtesy of History San Jose/Del Carlo Studio
In high school I worked at the Richmond-Chase Cannery in San Jose (canning peaches) and used this money to buy clothes for school and also some extra things that included buying a few records. Every year mom would buy me seven dresses but I wanted more in high school and the summer cannery jobs made that possible.

I graduated from high school in June 1957 and married Andy Orlando on November 10, 1957 and the adventure of my life began that was to last over 60 years.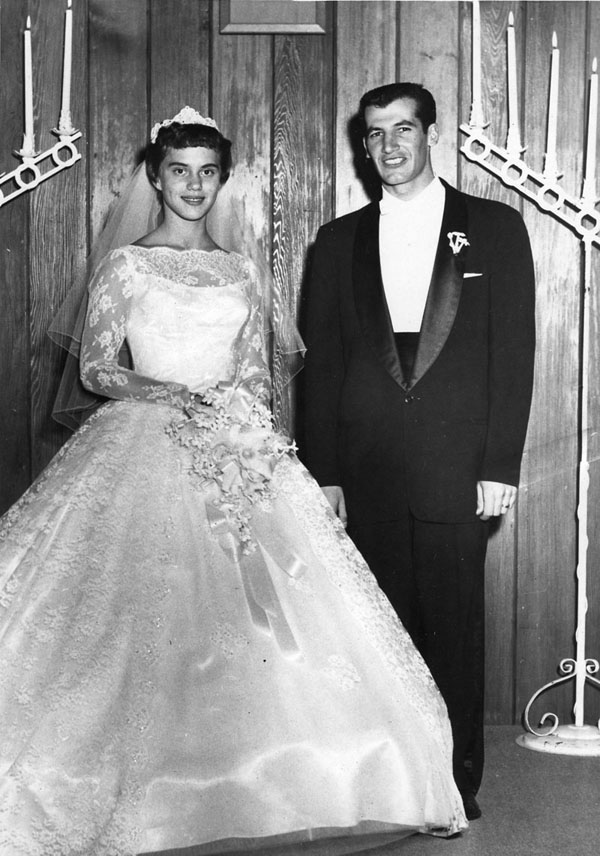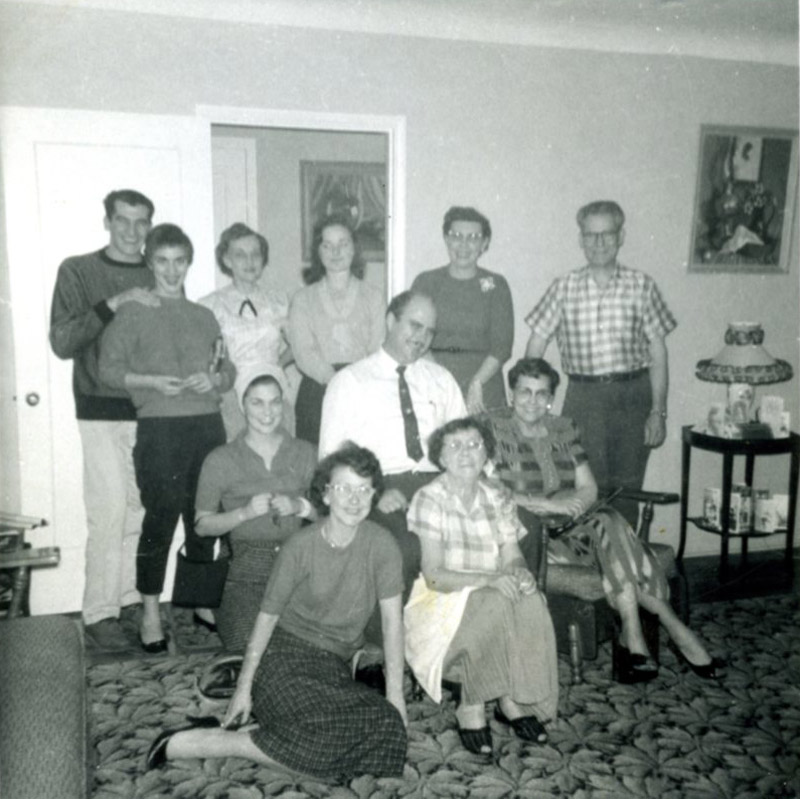 December 1957
Top row L-R: Andy, Judy, Mary Belle (my mom), Barbara, Dorothy, Daddy Mack (my granddad)
Middle Row: Carolyn, my dad, Lillie
Bottom row: Oneita, Grandmother
May 1958 Judy pregnant with Kathy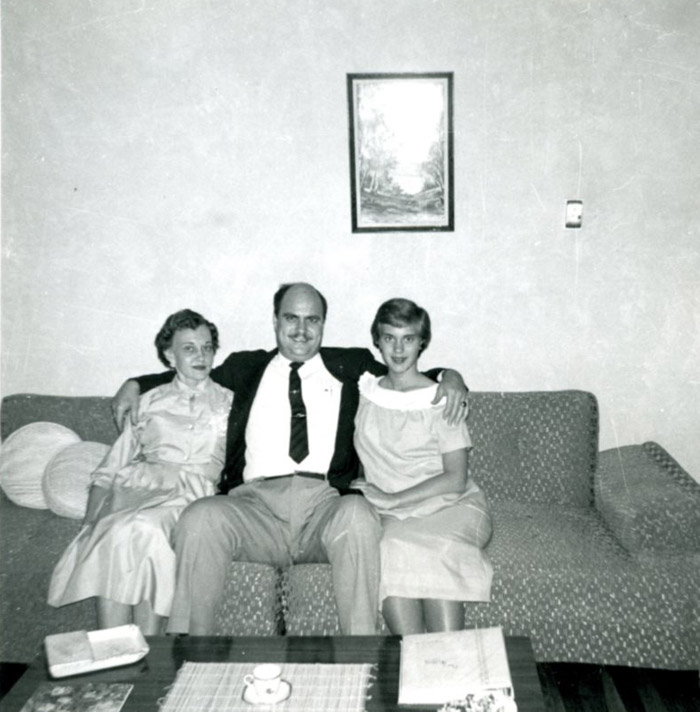 May 1958 Judy with parents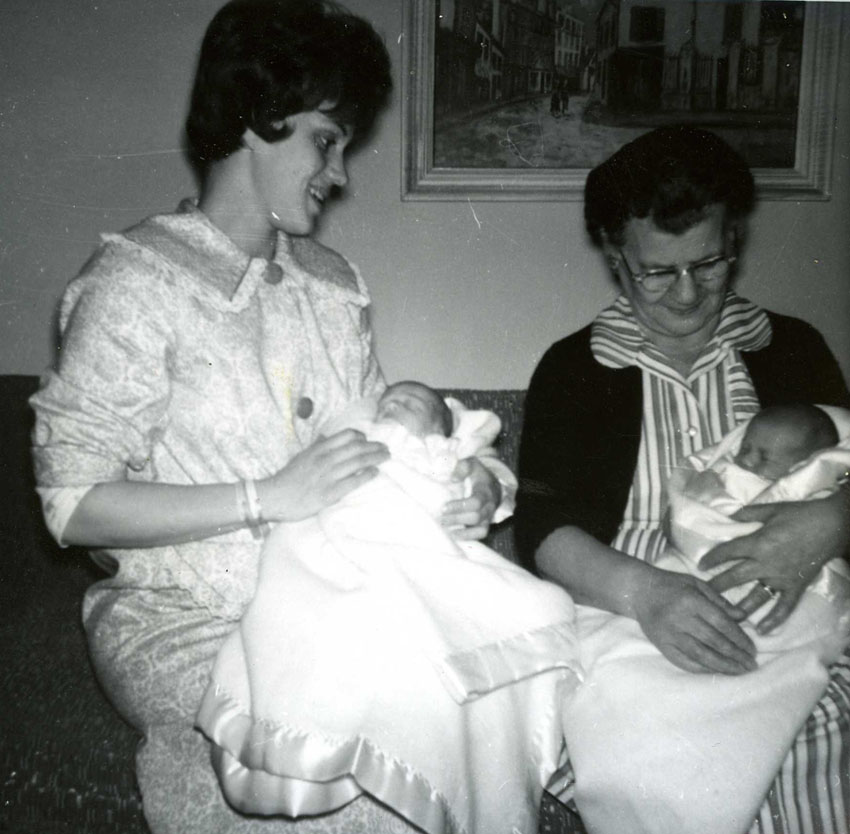 March 5, 1962 (the twins Bruce and Brian)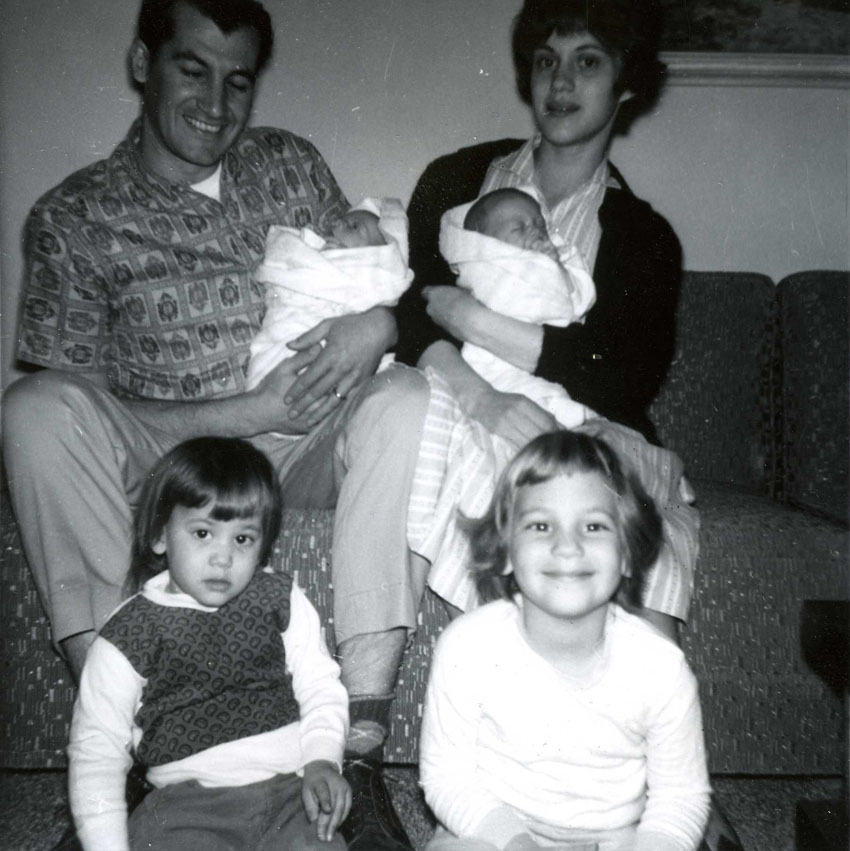 March 6, 1962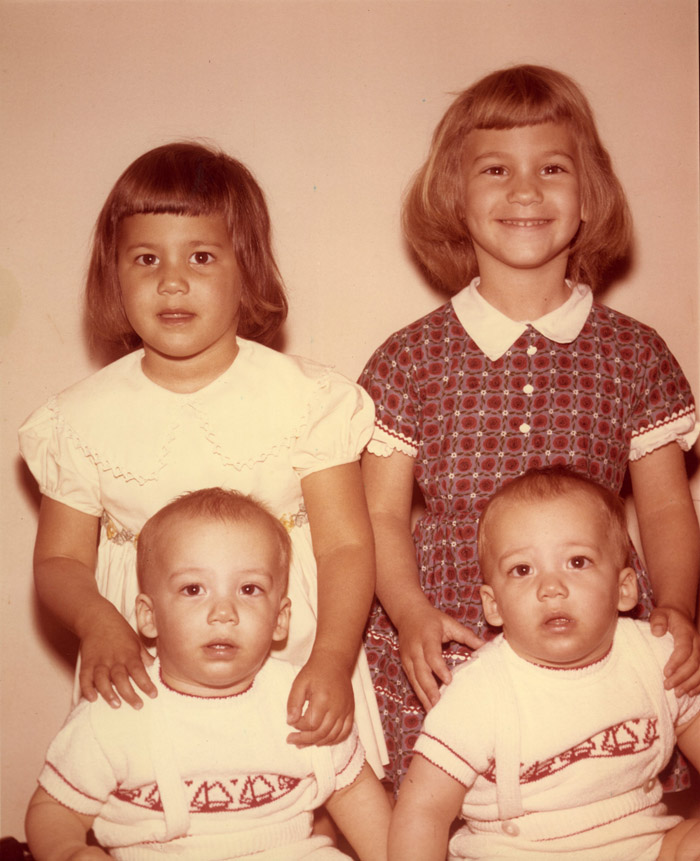 Sharon, Kathy, Brian, Bruce (6 months), 1962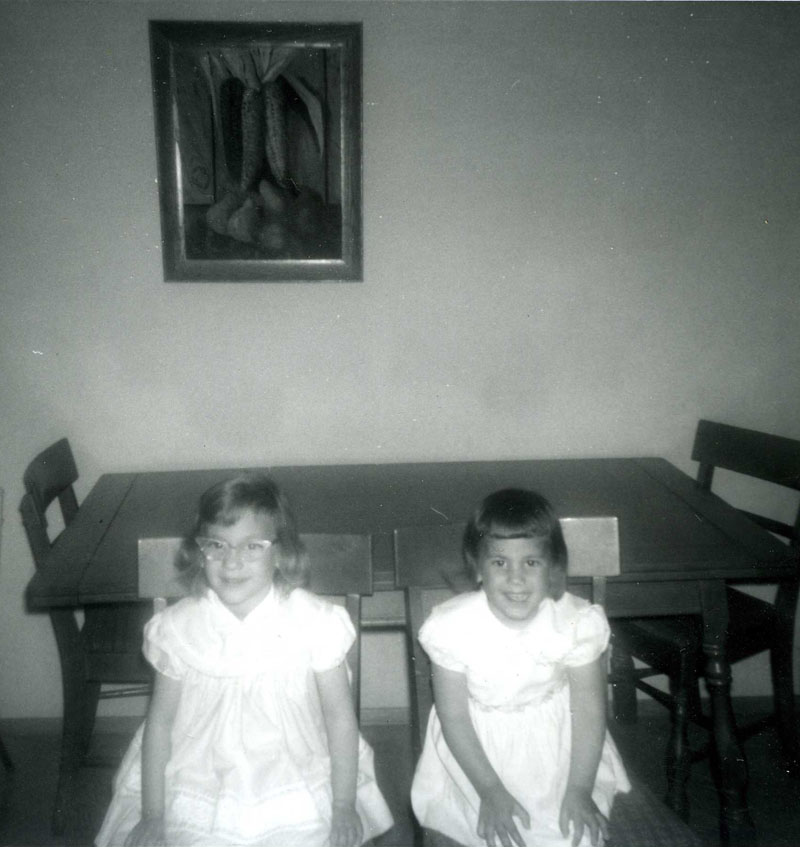 July 1963, Kathy and Sharon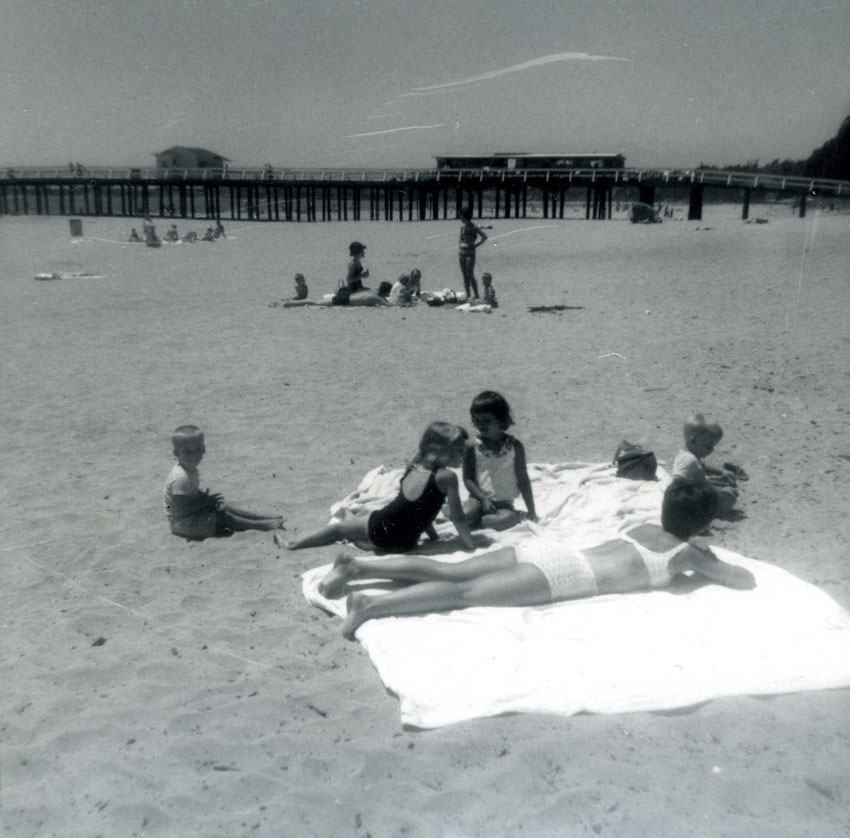 Santa Cruz Beach, 1964 Bruce, Kathy, Sharon, Brian and Judy

Throughout the years while we were raising our two daughters, Kathy and Sharon and our twin boys, Brian and Bruce, I have memories of listening to our stereo console playing Frank Sinatra and Elvis and the kids playing their 45 rpms and a lot of dancing in the house.

Besides 45's we also went through the recorded music era of listening to music on 8-track tapes, cassette tapes, LPs, and CDs. I transferred most of my CDs to iTunes, put all of the CDs in a suitcase and donated the suitcase to the Salvation Army.
Brian, Kathy, Sharon, Bruce, Bruce
School portraits: Kathy, Sharon, Brian, Bruce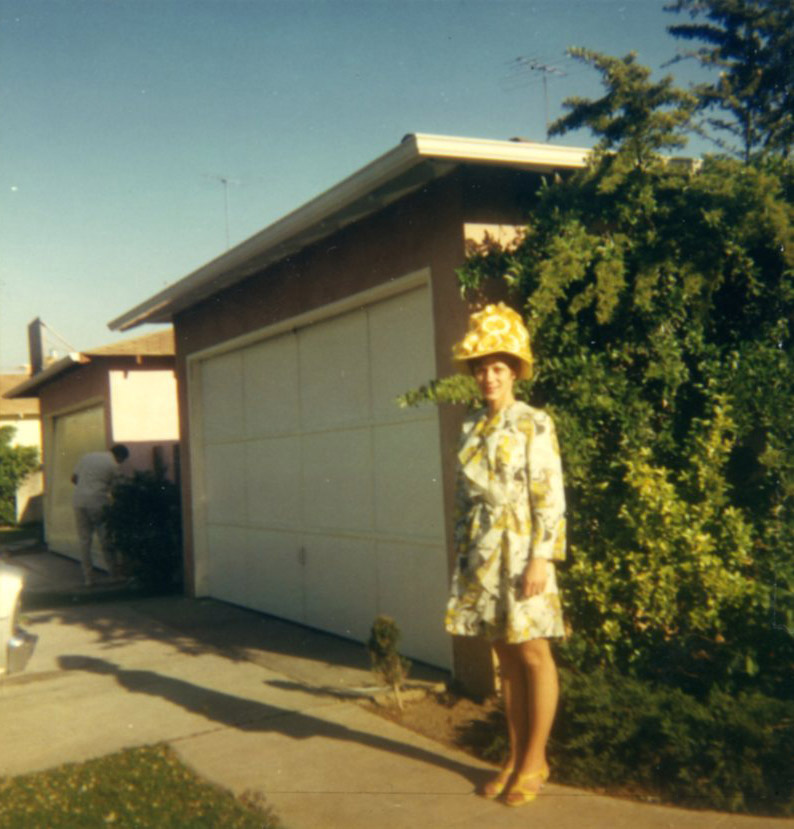 1968 - Sharon remembers her mom making this hat and dress as one of the many sewing projects she did for herself and her kids. (4)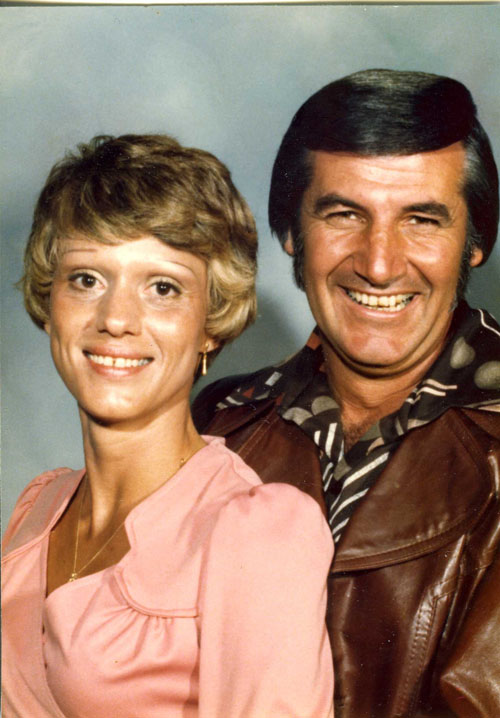 Andy and Judy, 1977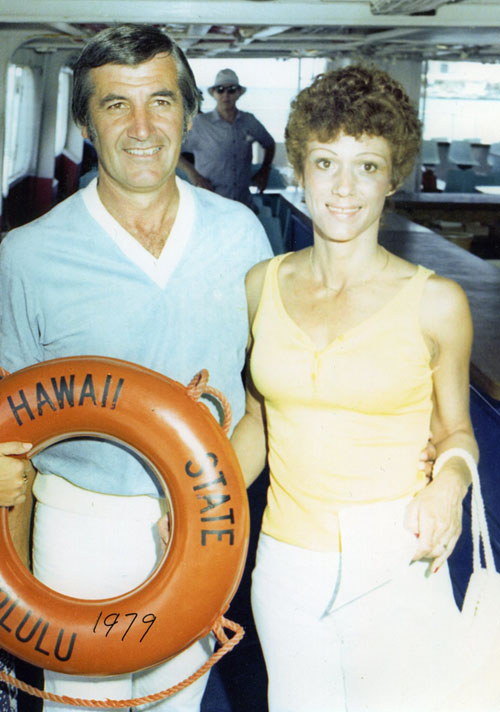 1979 Hawaii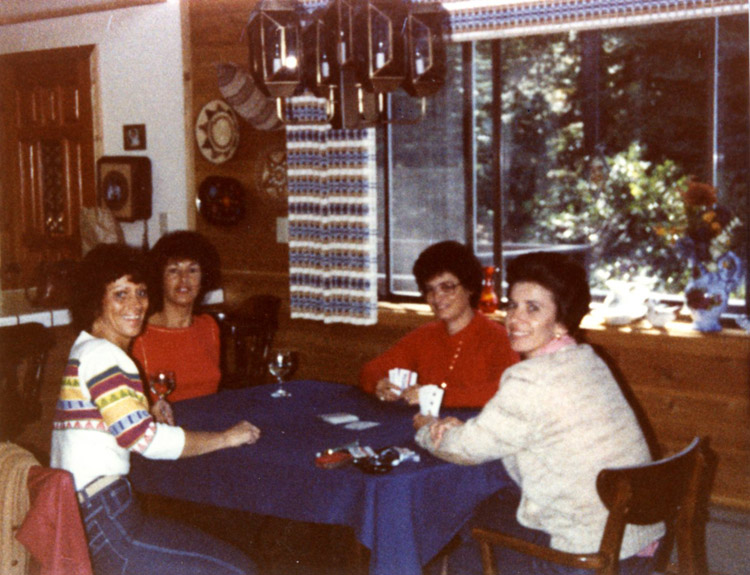 Judy, Marian, Barbara, Joanne - October 1982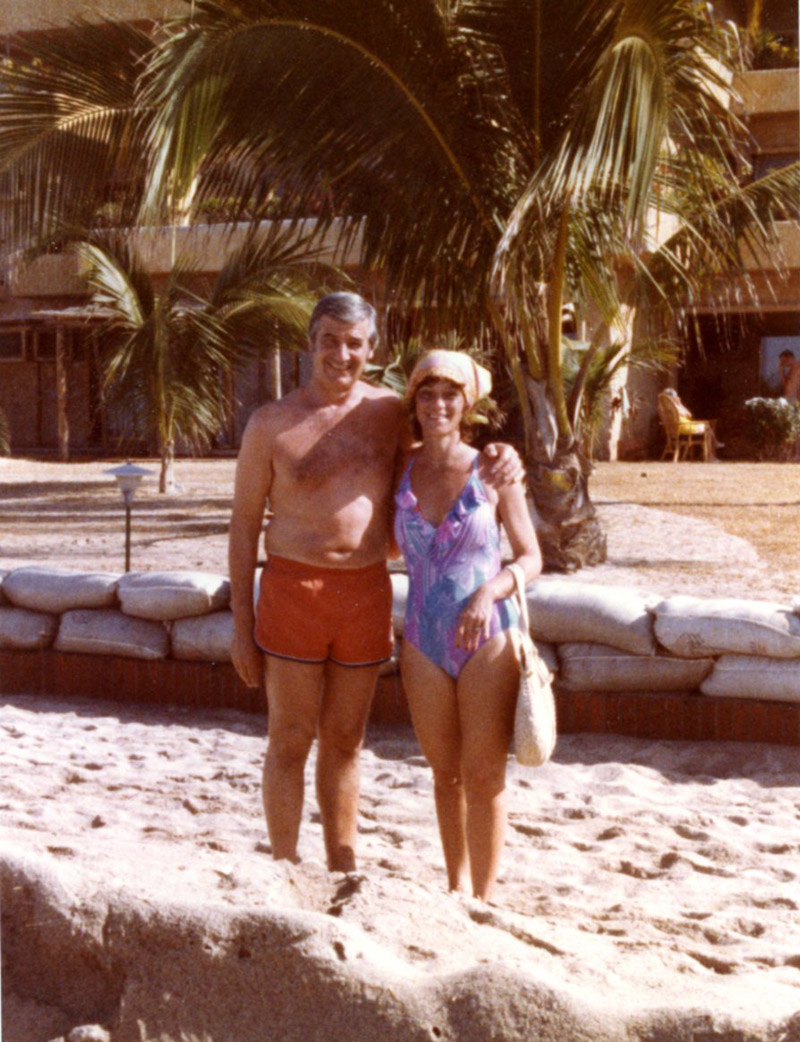 1983 Puerto Vallarta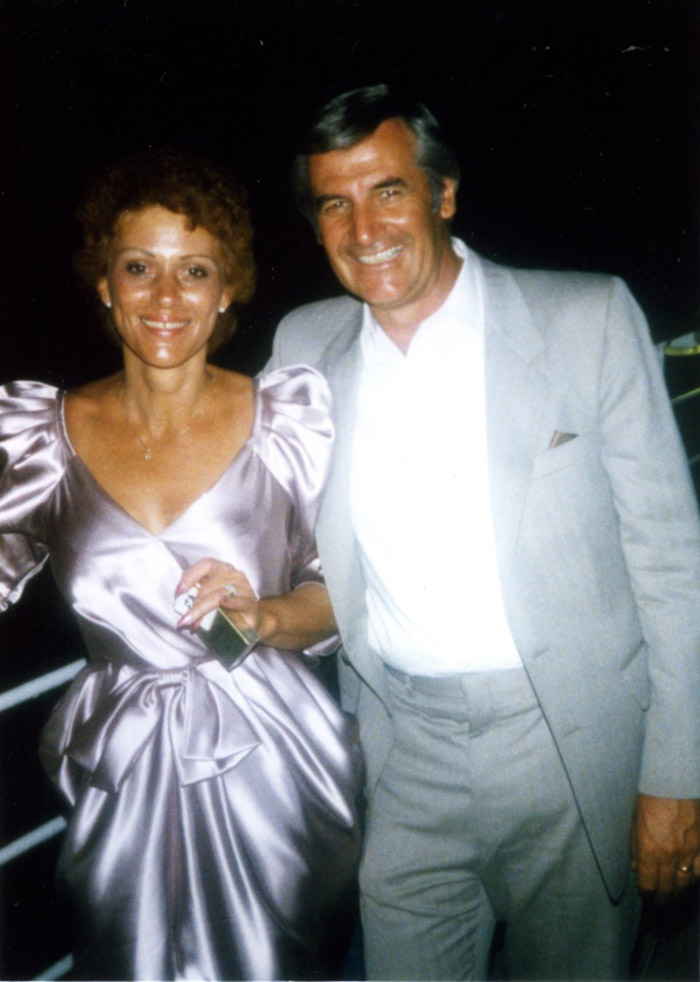 On the Paquet Cruise ship for Judy's 47th Birthday, October 1985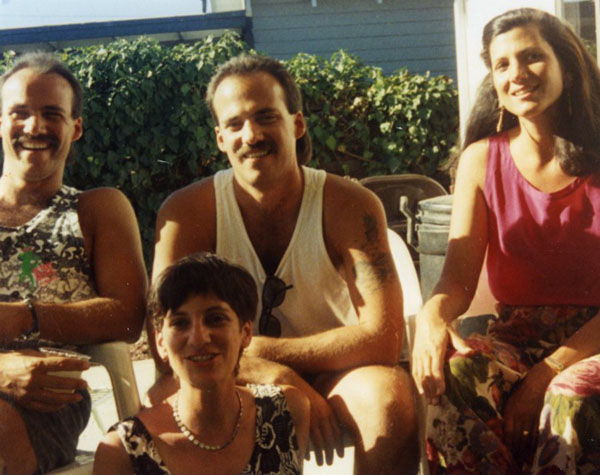 Brian, Kathy, Bruce and Sharon, 1991
As a hobby my dad opened up a record store in downtown San Jose around 1974 which he named Nostalgic Records. At one time he had over 10,000 records. Our kids thought the store was pretty neat, not because of the old 78 rpm records and nostalgia that he sold, but because he had many records that they appreciated such as Led Zeppelin, Boz Skaggs, Pink Floyd and other pop LPs.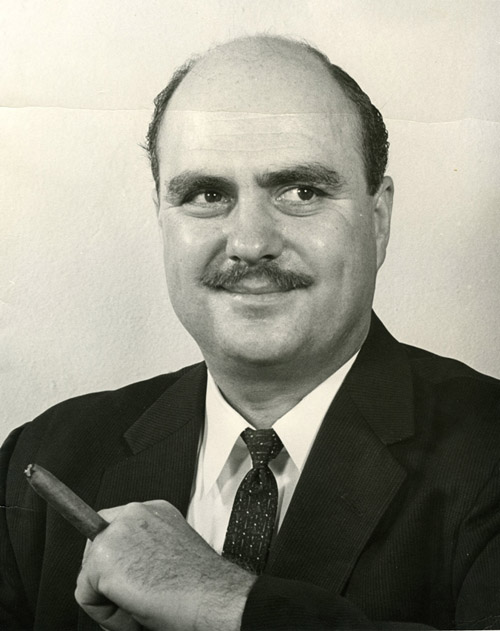 Mack Kelley 1962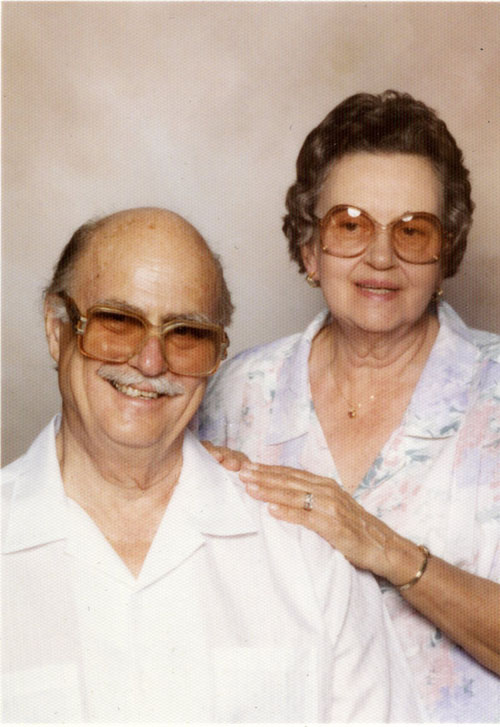 Mack and Mary August 1991
I have many memories associated with music, live and recorded. But in growing up knowing that my grandparents were musicians and hearing so much music in our own home I think it made music seem more special to me. To this day I'm still proud that the Mack Kelley Orchestra was pretty well known in the San Jose area in its time. (5)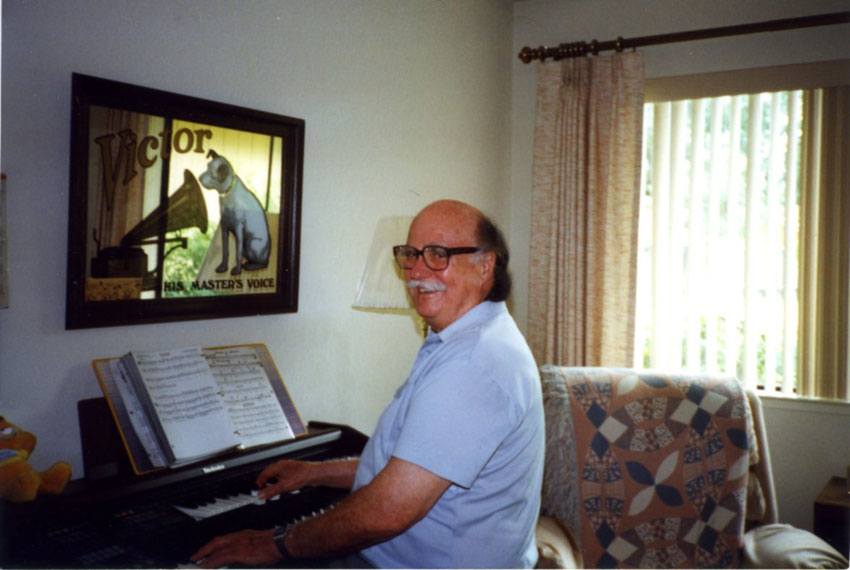 Mack circa 1990's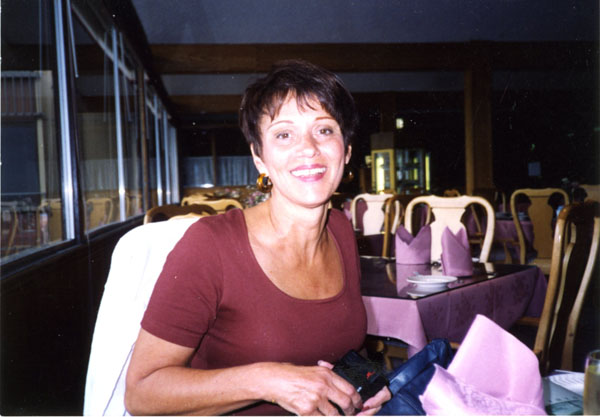 September 1994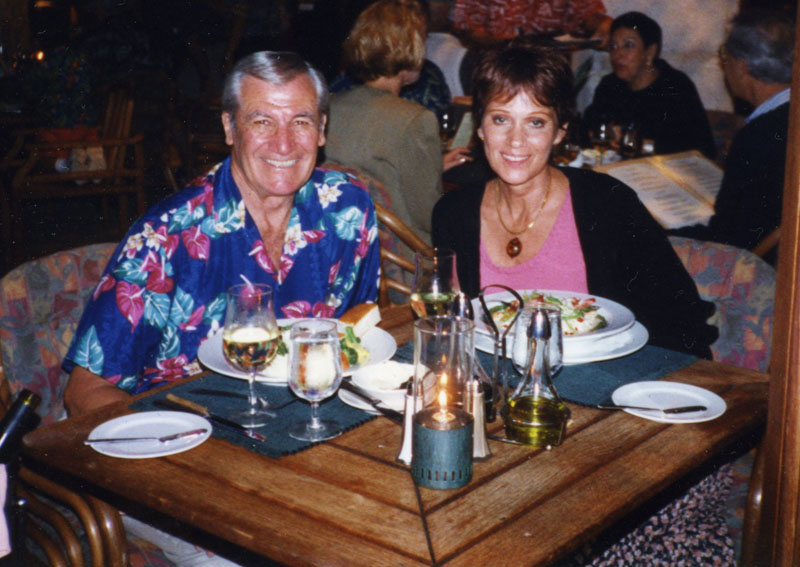 Honolulu, November 1998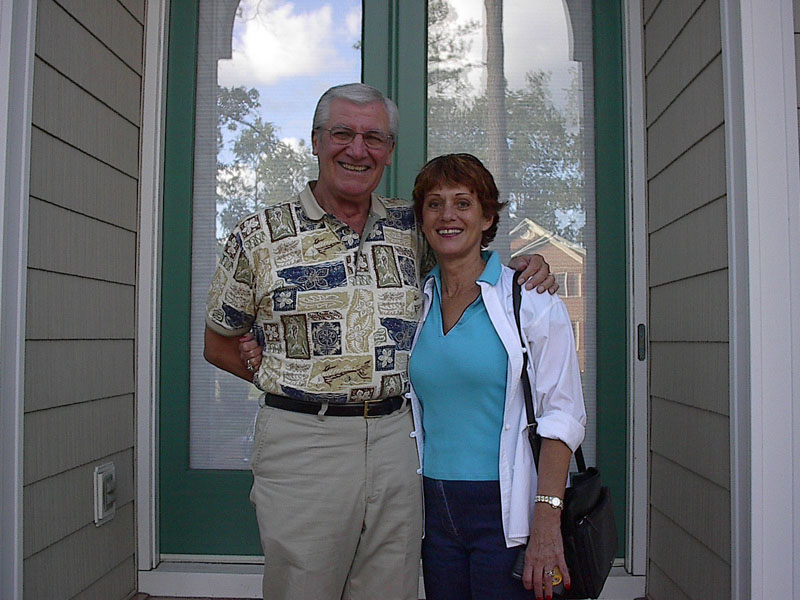 North Carolina, 2002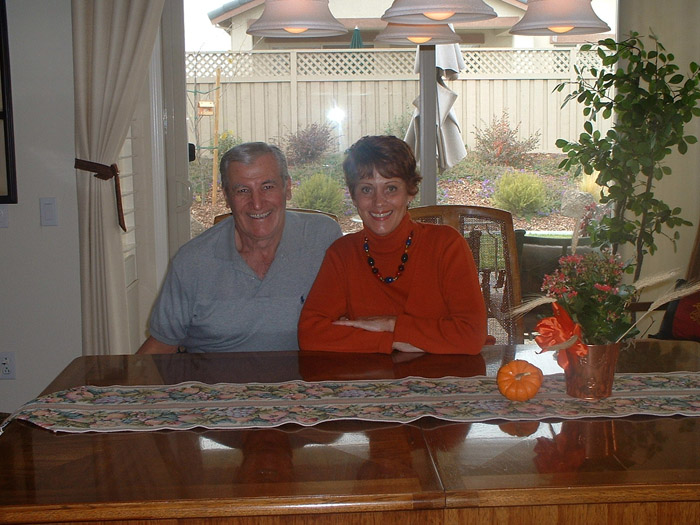 Lincoln, CA, 2003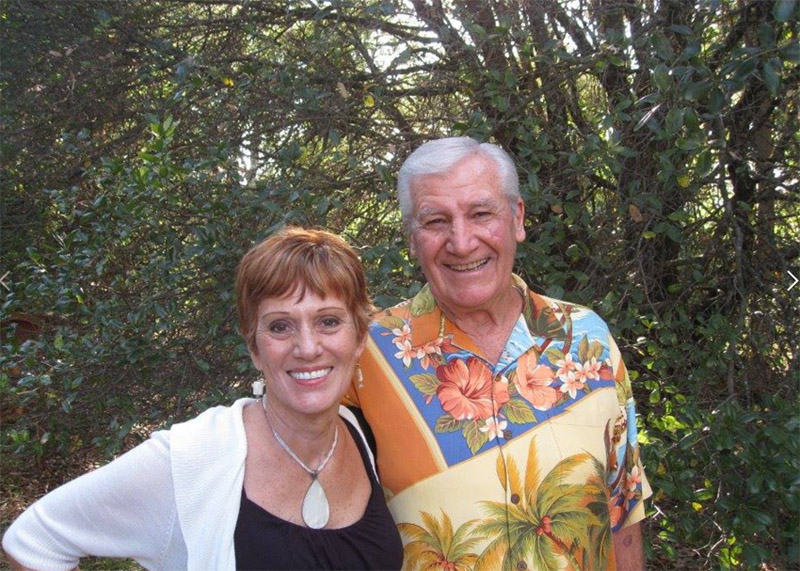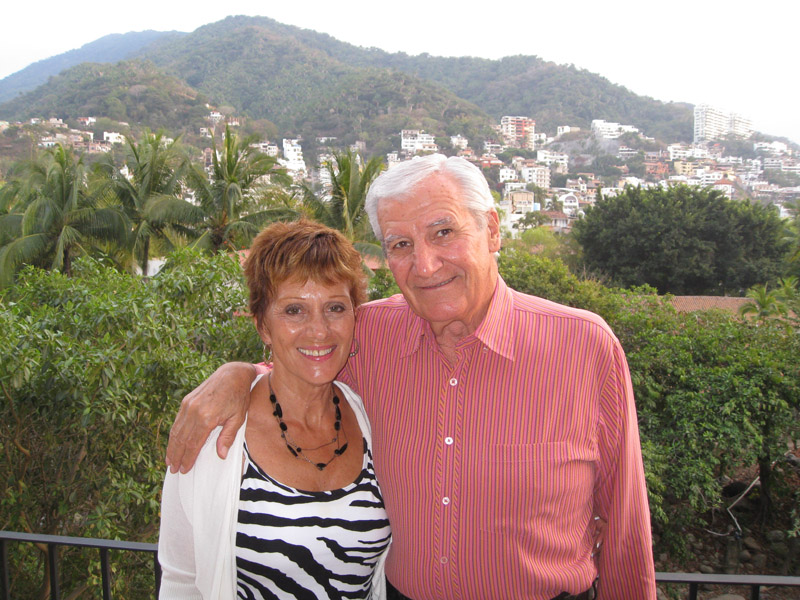 2009 Puerto Vallarta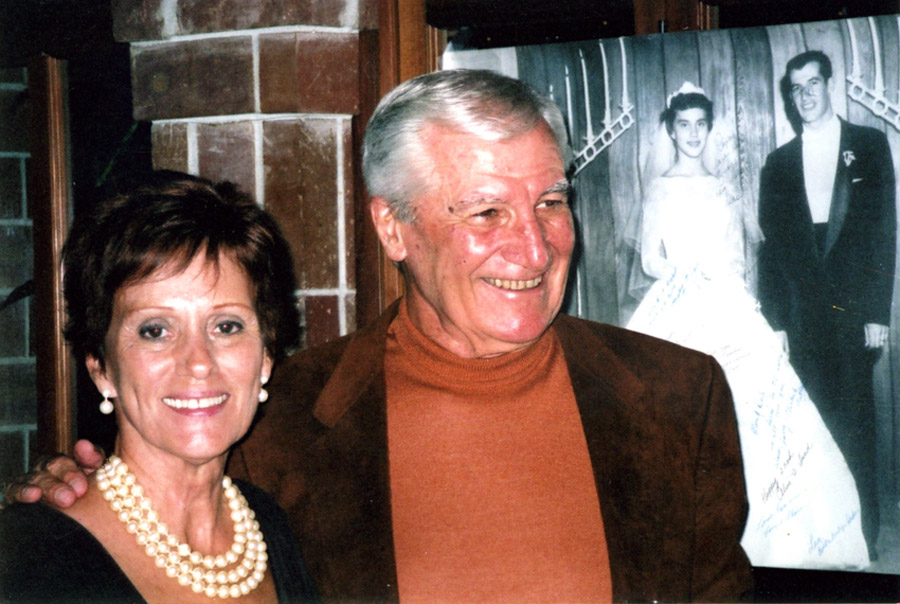 The 2007 Honorees of the Night - 50 Year Wedding Anniversary Celebration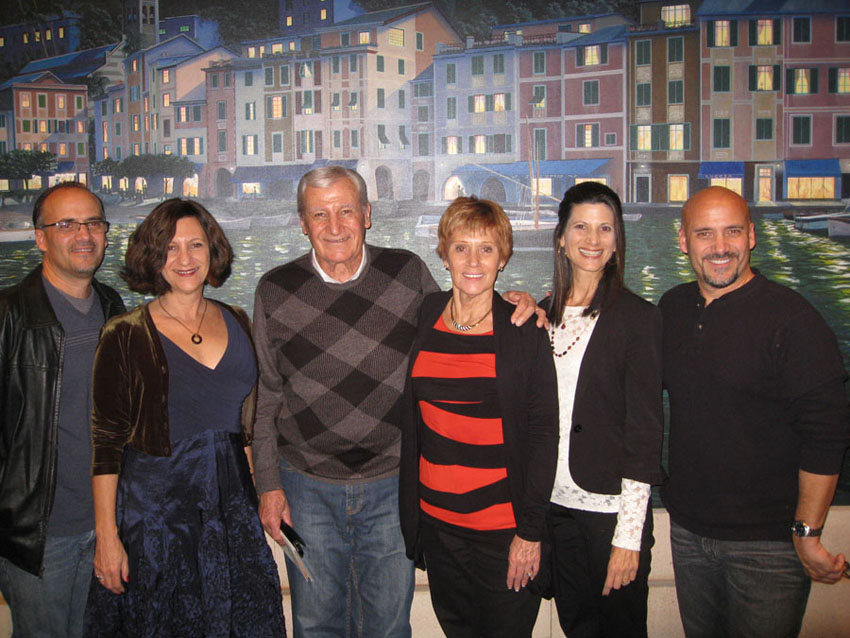 Andy's 80th Birthday, 2012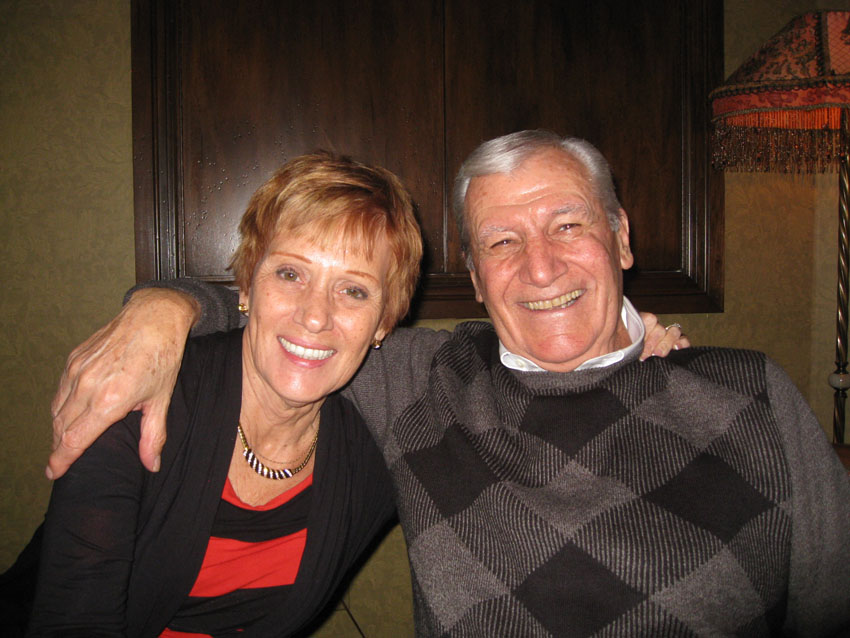 Andy's 80th Birthday, 2012
Although my iPad is now the source for most of my music I think the memory of my Aunt Maude playing away on her piano, and my dad blowing his trumpet and my mom singing her songs with her sweet voice all remind me of the variety of ways I have been exposed to music. And how important it was to each of them and myself.

Music was a part of my growing up years and it continues to be something that I enjoy.
In Memory of Judy Orlando - October 10, 1939 - September 6, 2021
Other Judy Orlando Stories

Andy and Judy's 50th Anniversary Photo Album

Andy and Judy's Wedding, November 7, 1957

Andy and Judy - Sixty Years Together - Often with Dance
Additional family information and photos

(1) My dad Mack Wellington Kelley was born in Tulsa, Oklahoma, March 29, 1917

My mom Mary Belle Hamer Kelley was born in Cherryvale, Kansas, April 16, 1918. She died on August 9, 1999 (age 81)

Mom and Dad met in Tulsa in a soda shop where Dad was a "soda jerk". The story goes that my mom, Mary Belle, came in as a customer and as Dad served up her order he made some kind of wisecrack to which Mom responded by throwing a spoon into the milk shake and making a clever response. Dad would later like to say that when that happened he thought "Oh boy, that's the girl for me!"

Note: Historic accounts about soda jerks report that it was a fairly respectable position in its day and popular with the ladies. Some whimsically called themselves "fizzicians". It has been said that any fool can scoop ice cream but being a jerk takes practice - the term jerk referring to the technique of pulling the handle controlling the carbonated-water flow.

My parents were married on July 19, 1936

Mack Wellington Kelley was the son of Minnie Maude Kelley and Mack Kelley (Scottish descent).

Mary Belle was the daughter of Joseph and Mary Hamer. Mary's mother's maiden name Mary Puterbaugh (German descent).

Mary Belle had one brother, Harry, and one sister, Hilma.

I have two brothers, Jack and Mickey.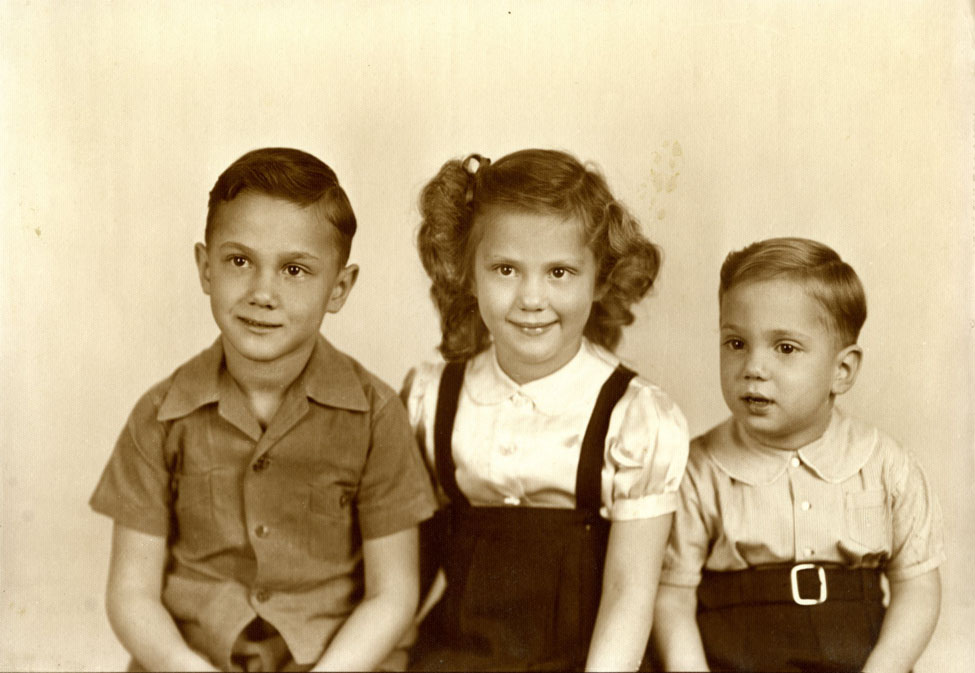 Jack age 6, Judy age 5 and Mickey Kelley age 3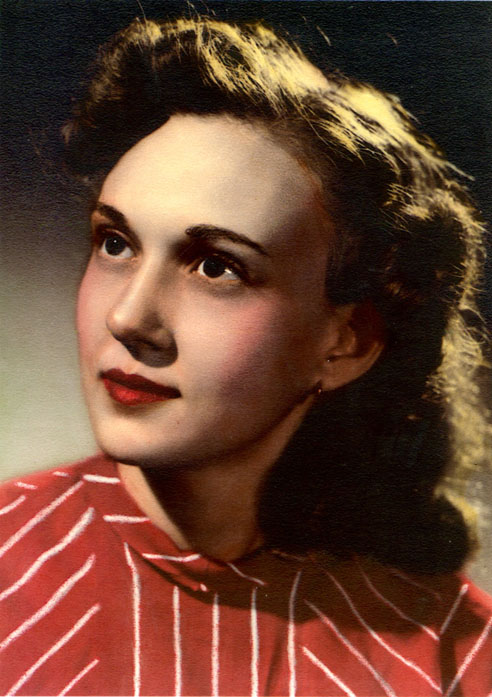 Mary Belle, my mother circa 1937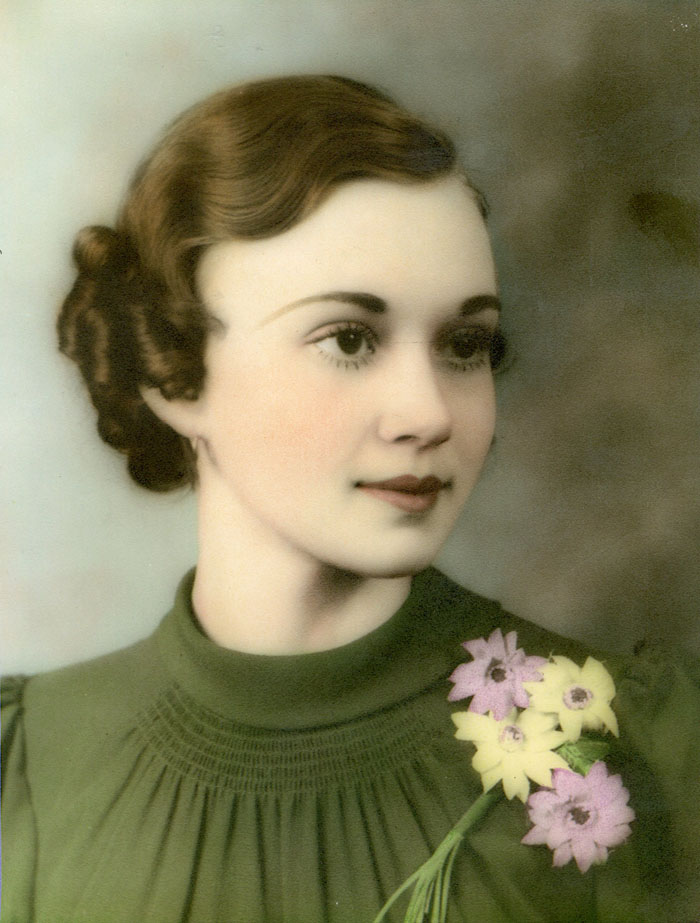 Mary Belle Hamer Kelley, 1938 (20 years old)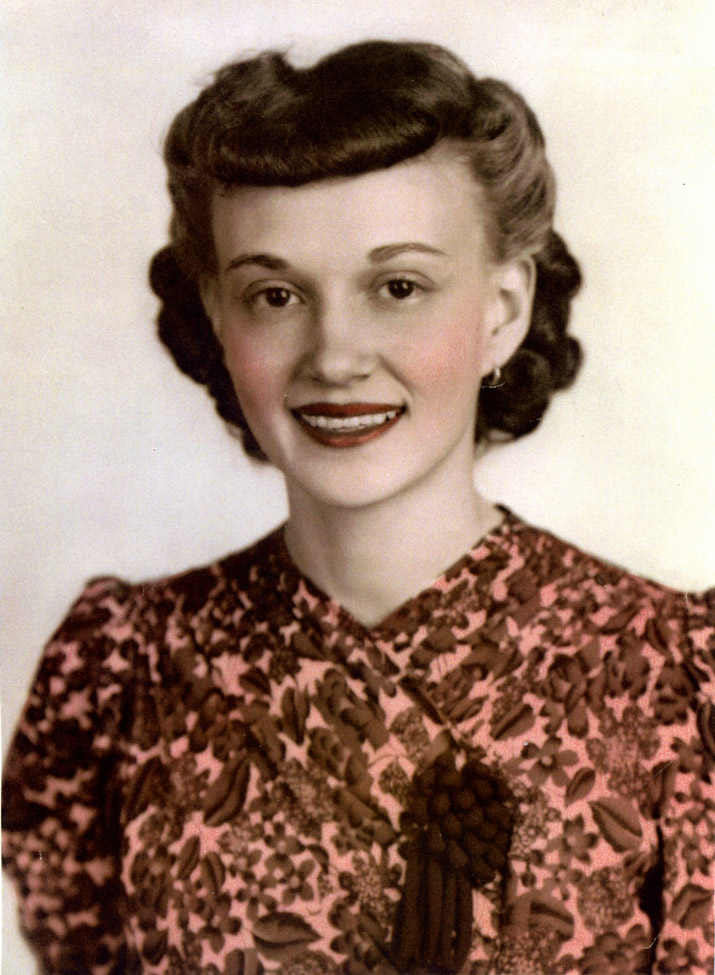 Mary Belle Hamer Kelley, 1944 (26 years old)
Here's a brick from my mom's Cherryvale street: 402 East First Street, Cherryvale, KS.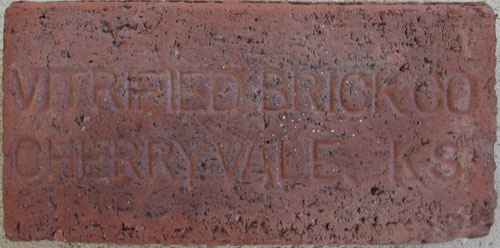 Cherryvale, KS Vitrified Brick Co.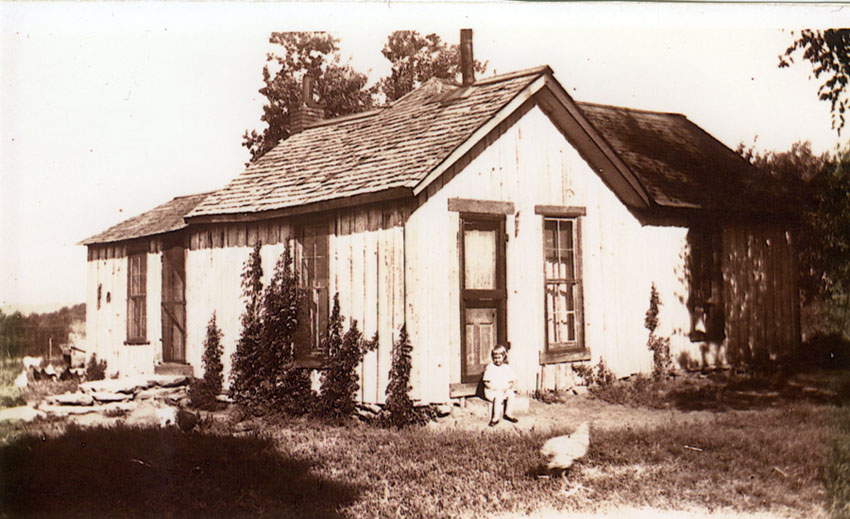 Mary Belle Kelly, September 1922 (age 4), Cherryvale, Kansas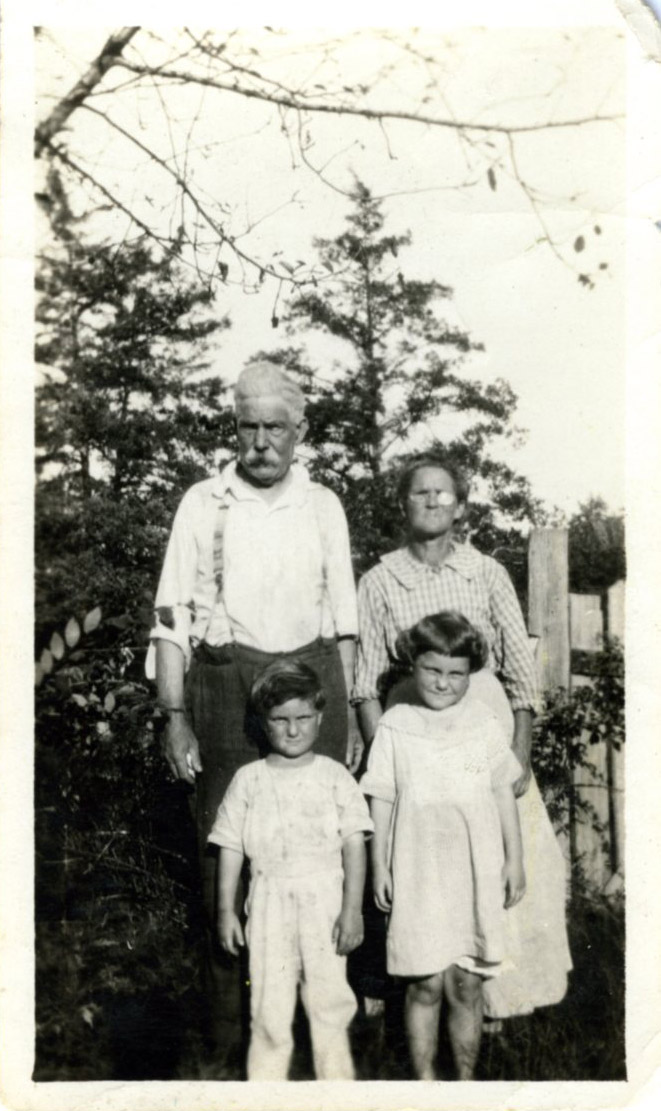 James Kelley, Mary Jane Kelly, Jack and Oneita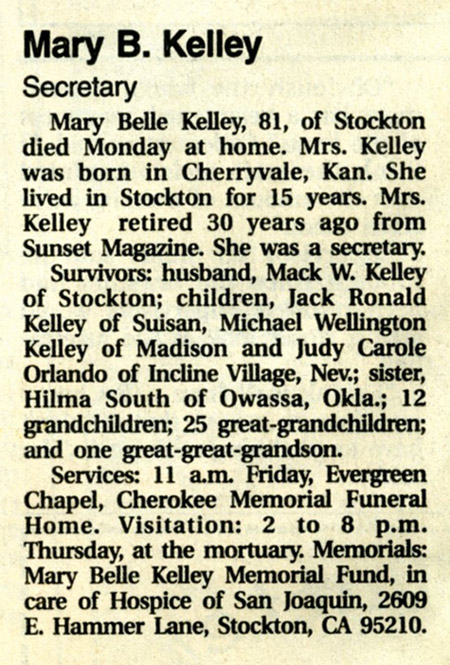 Mary Belle Kelley, August 9, 1999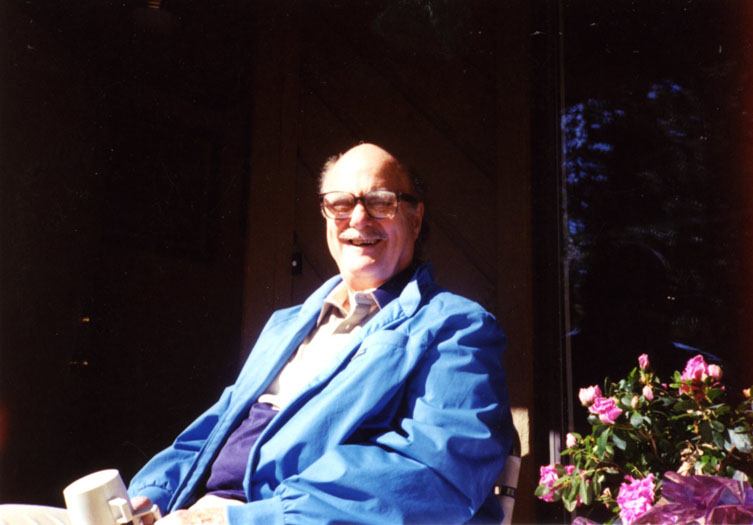 Mack Kelley, 1994
Mack Wellington Kelley died on November 26, 2004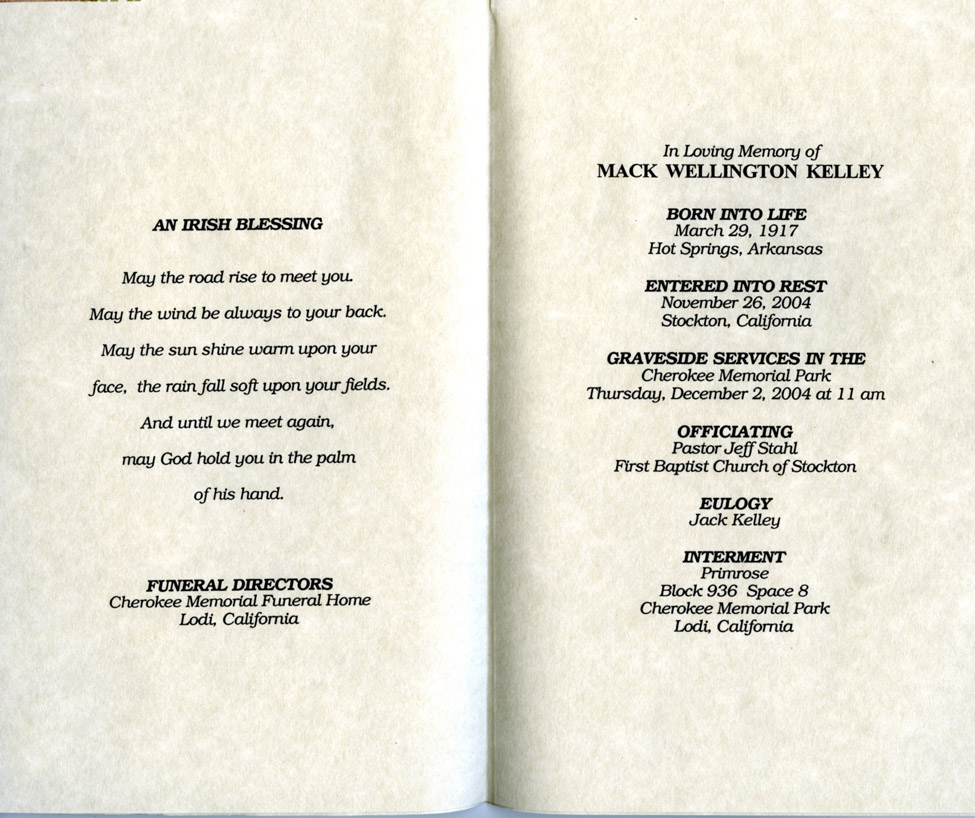 In Loving Memory of my dear Aunt Oneita
Friends of the Phonograph