In August of 1906 a significant change took place that would refine and redefine talking machines.in the home. A new product-line called the Victor-Victrola was introduced and aesthetically it helped the talking machine to more easily find its place in the home. The talking machine's external horn was gone -- moved inside the cabinet -- and in so doing the Victrola in popular culture became fine furniture, a musical instrument and a trademark that would become a generic term for all talking machines, like Kodak for cameras and later Kleenex for tissues.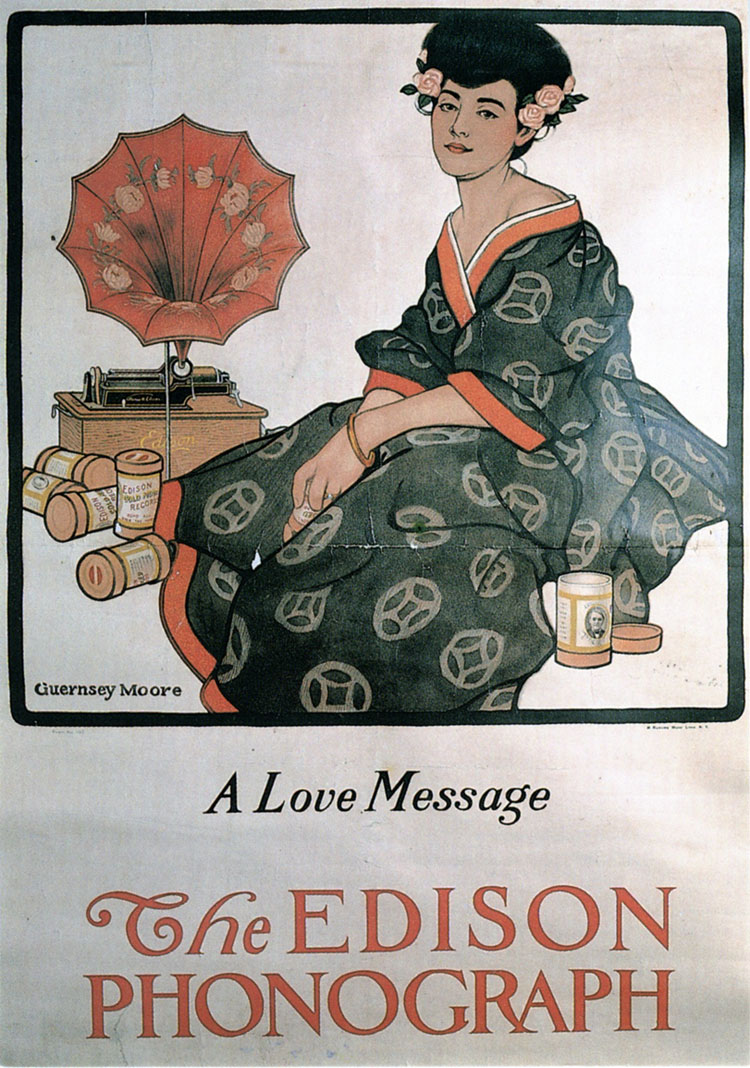 This lovely 1908 poster advertising the Edison Phonograph shows Edison's attempt at elegance for his cylinder phonograph with the artist Guernsey Moore appealing to the popular culture interest in Japanese culture that had developed in the 1880's for Japanese prints, and parasols and paper lanterns. This image is particularly interesting because it included a flowered horn, something for which Edison's own dealers would complain about since Edison didn't offer flowered horns as standard equipment so that this horn is not something you would see in the Edison Stores.
With the introduction of the Victor-Victrola, however, flowered horns would be the least of Edison's challenges. Internal horn machines would soon dominate the market and period piece phonographs would become highly advertised options in the late teens and 1920's. Advertisements showing wealthy homes would be displayed as "suiting the music to the room." These musical instruments would now be "worthy of a place in any home."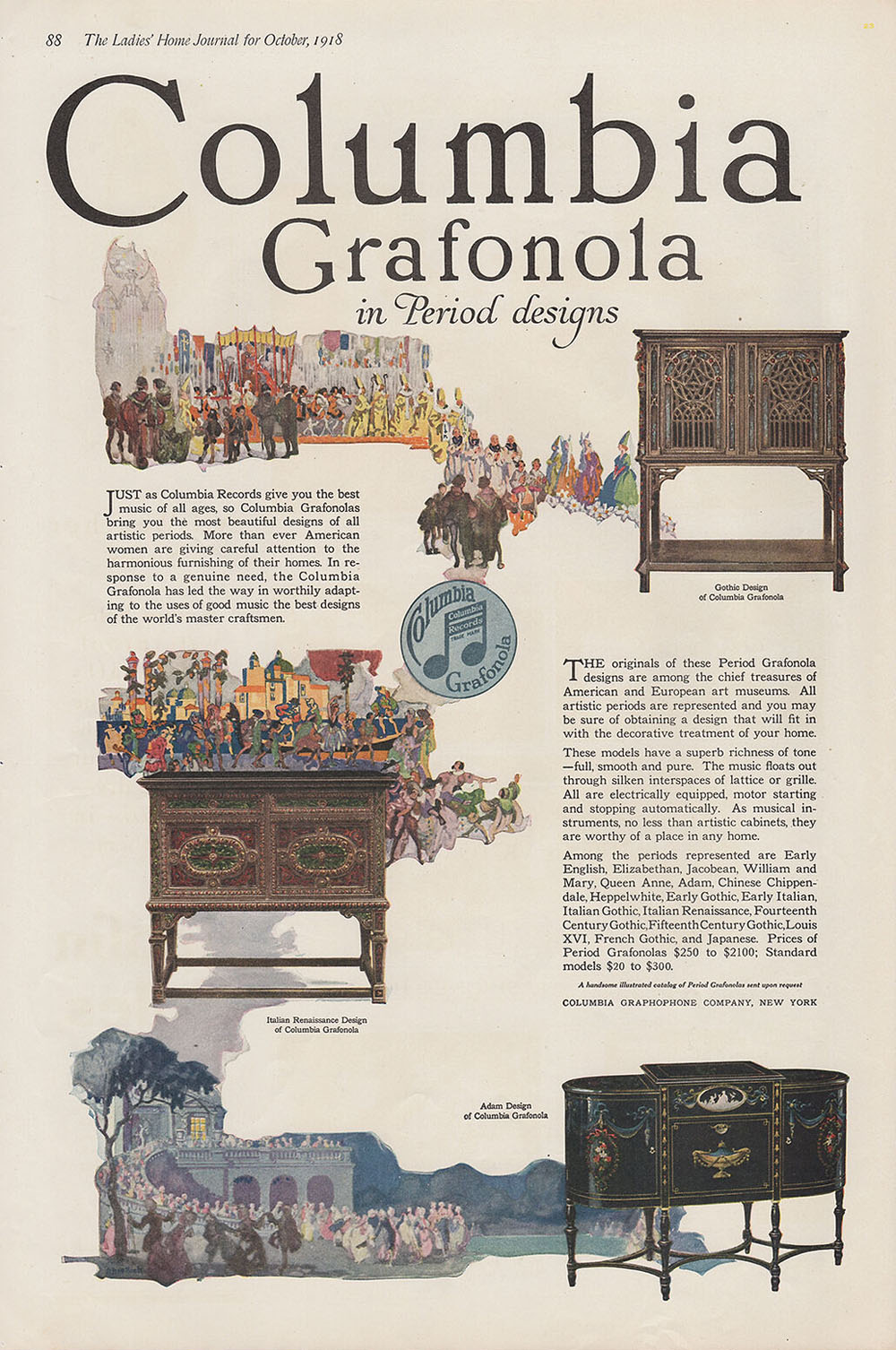 "Worthy of a place in any home." Period Grafonola - Italian Renaissance and Adam Designs, The Ladies' Home Journal, October 1918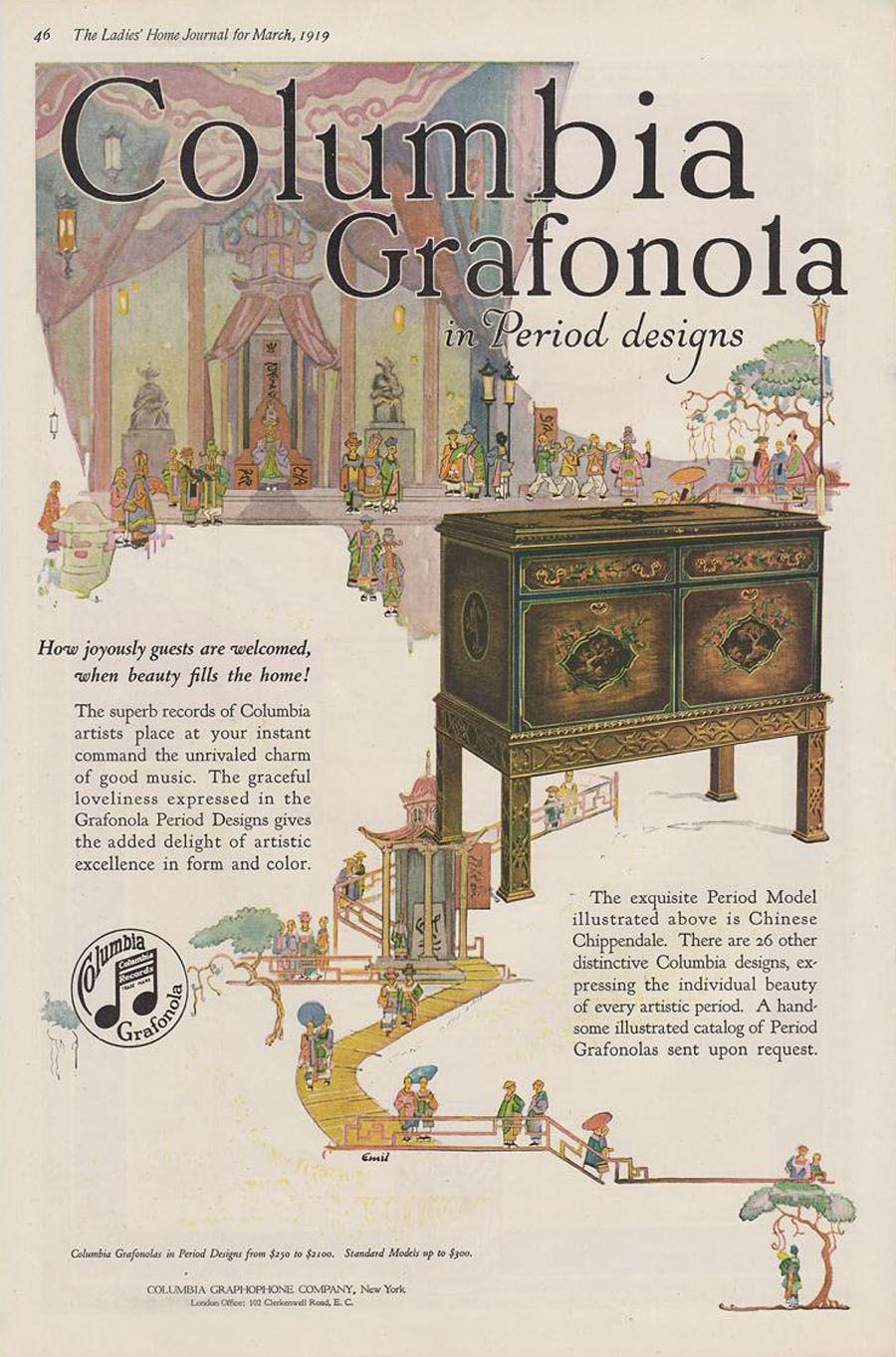 Period Grafonola - Chinese Chippendale, The Ladies' Home Journal, March 1919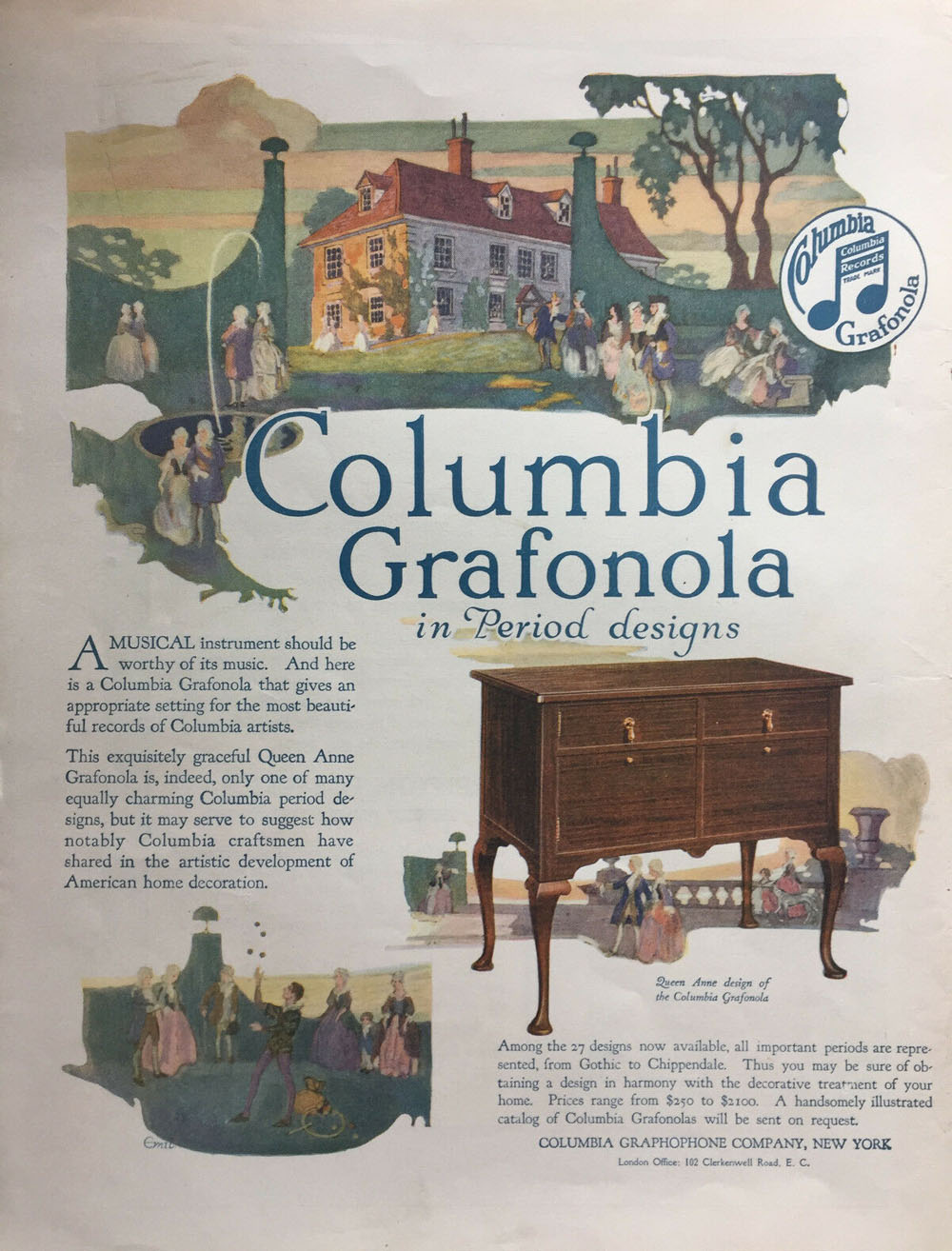 Period Grafonola - Queen Anne, The Literary Digest, February 8, 1919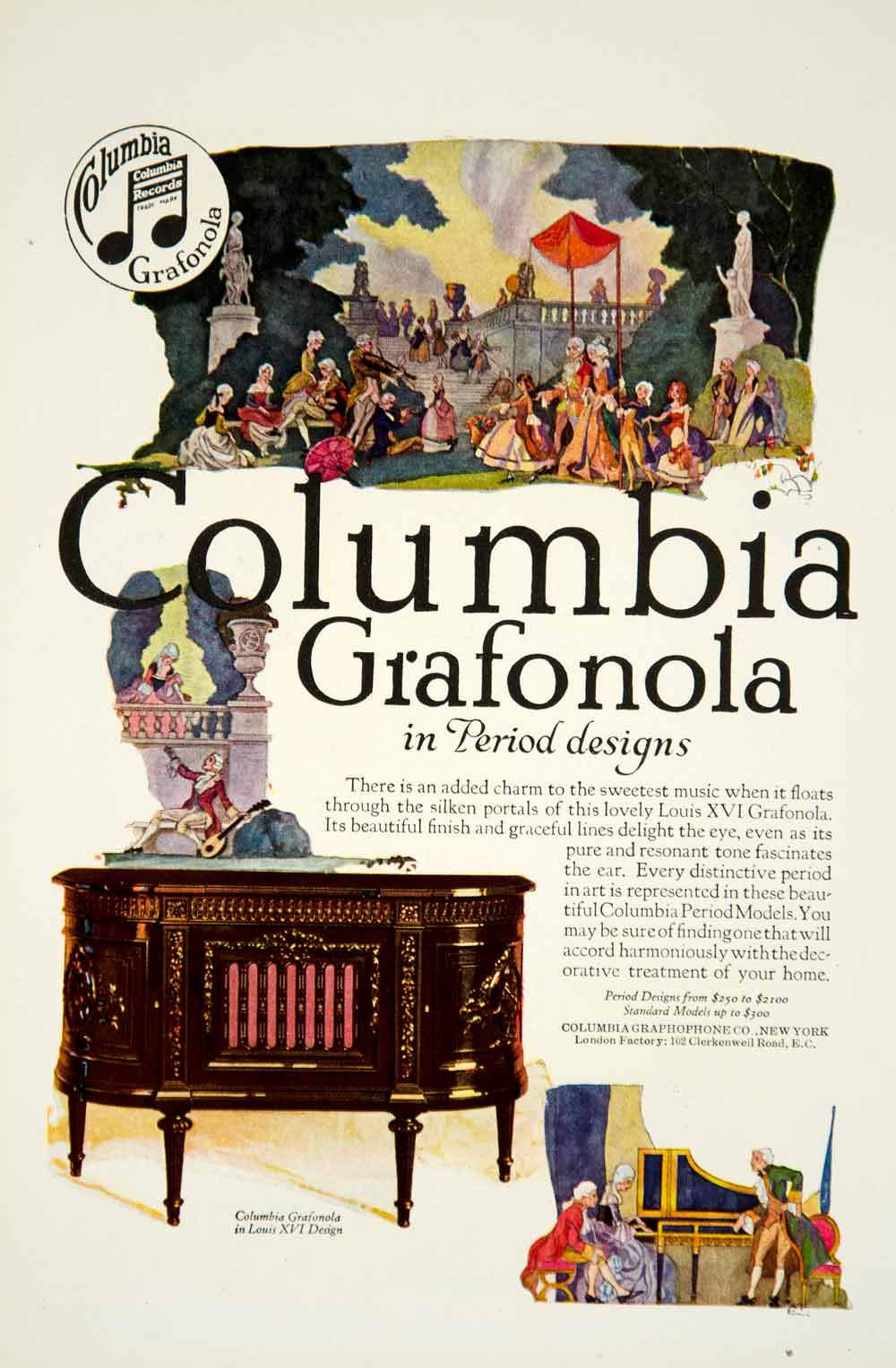 Period Grafonola - Louis XVI Design 1919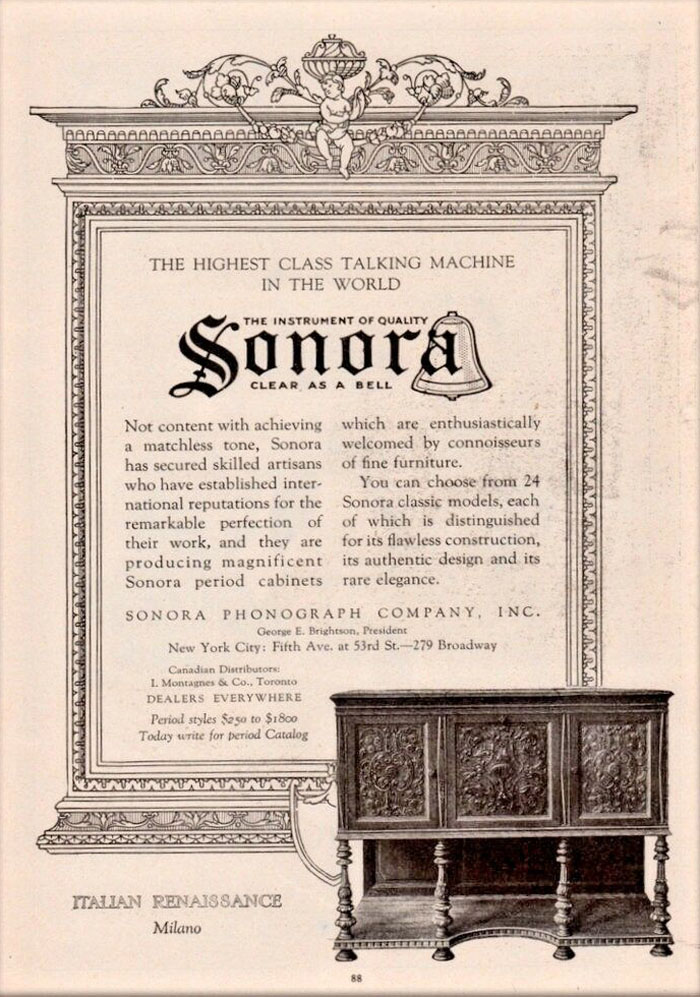 Italian Renaissance Milano, Sonora 1921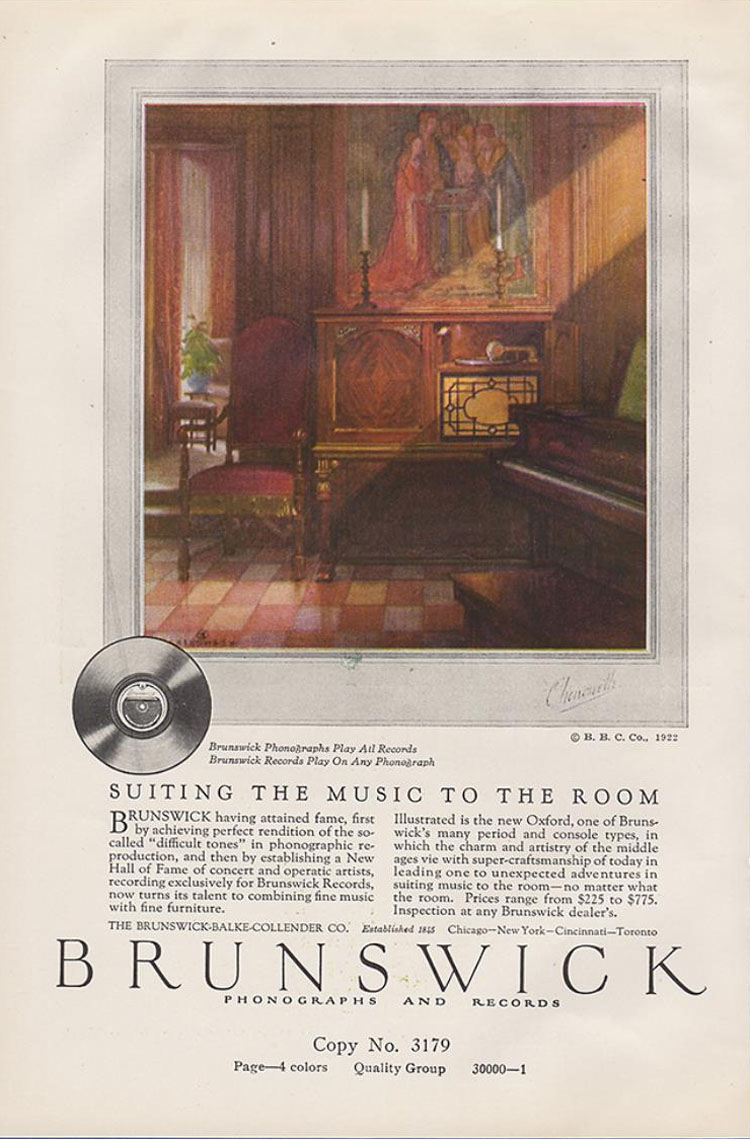 Brunswick first by "achieving perfect rendition...in phonographic reproduction...now turns its talent to combining fine music with fine furniture." 1922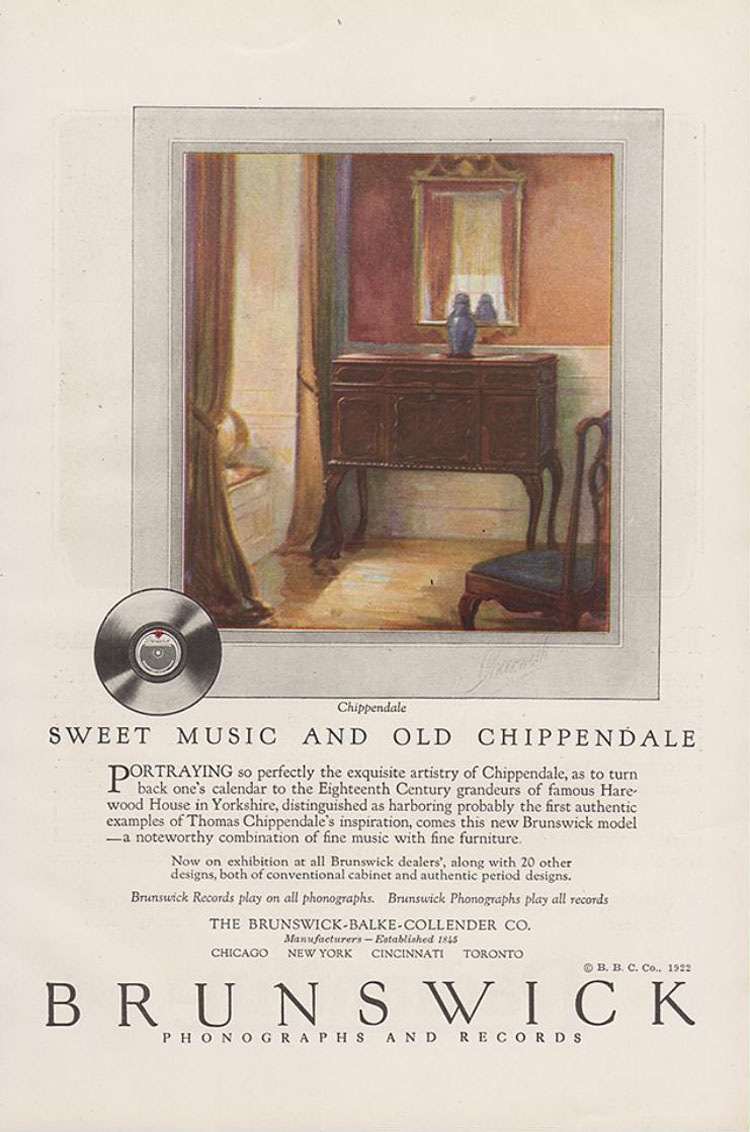 Brunswick - a noteworthy combination of fine music with fine furniture, 1922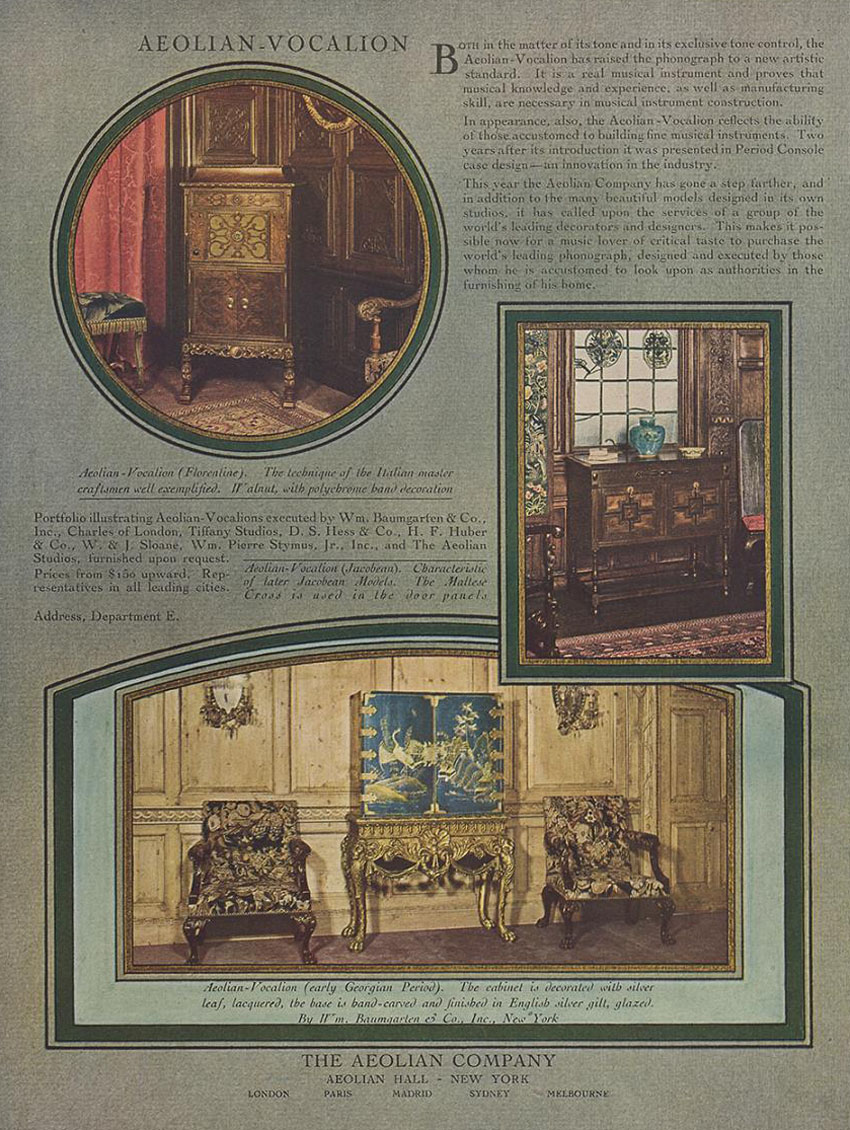 Aeolian-Vocalion (early Georgian Period) advertisement, 1923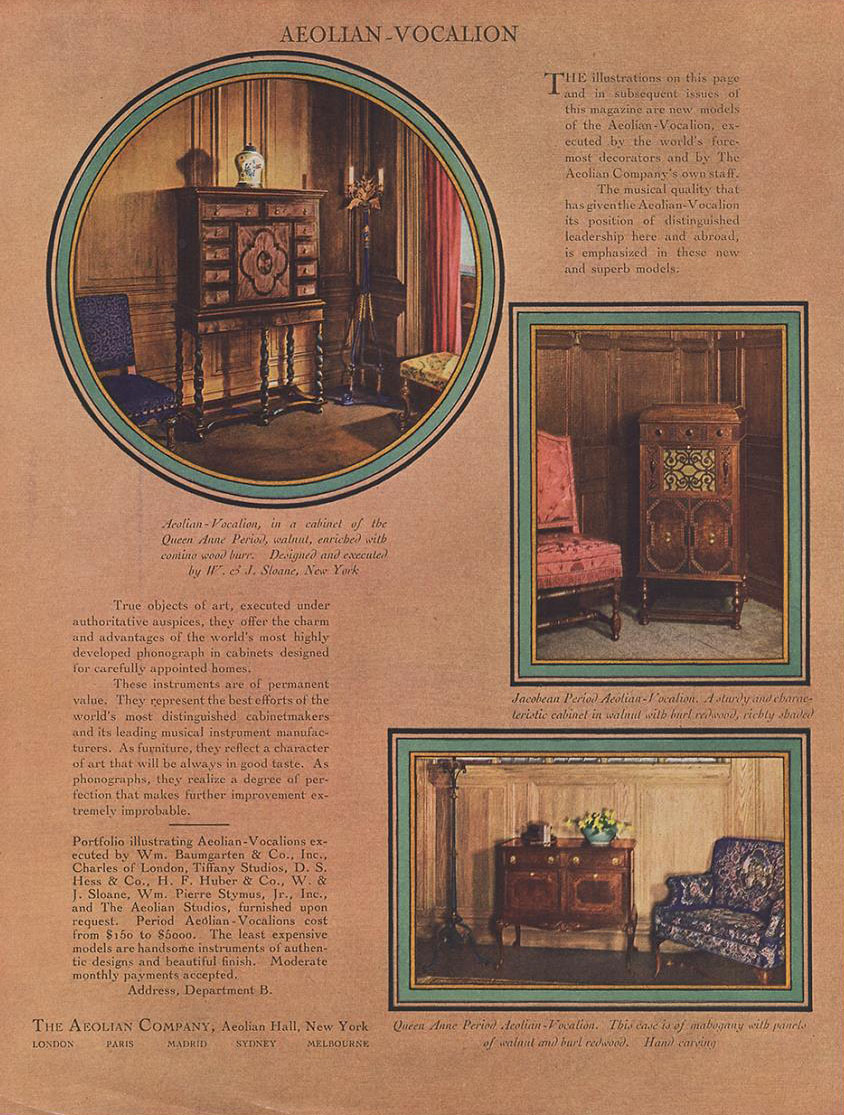 Aeolian-Vocalion (Quenn Anne Period) advertisement, 1923
Aeolian-Vocalion (Elizabethan Period) advertisement, 1923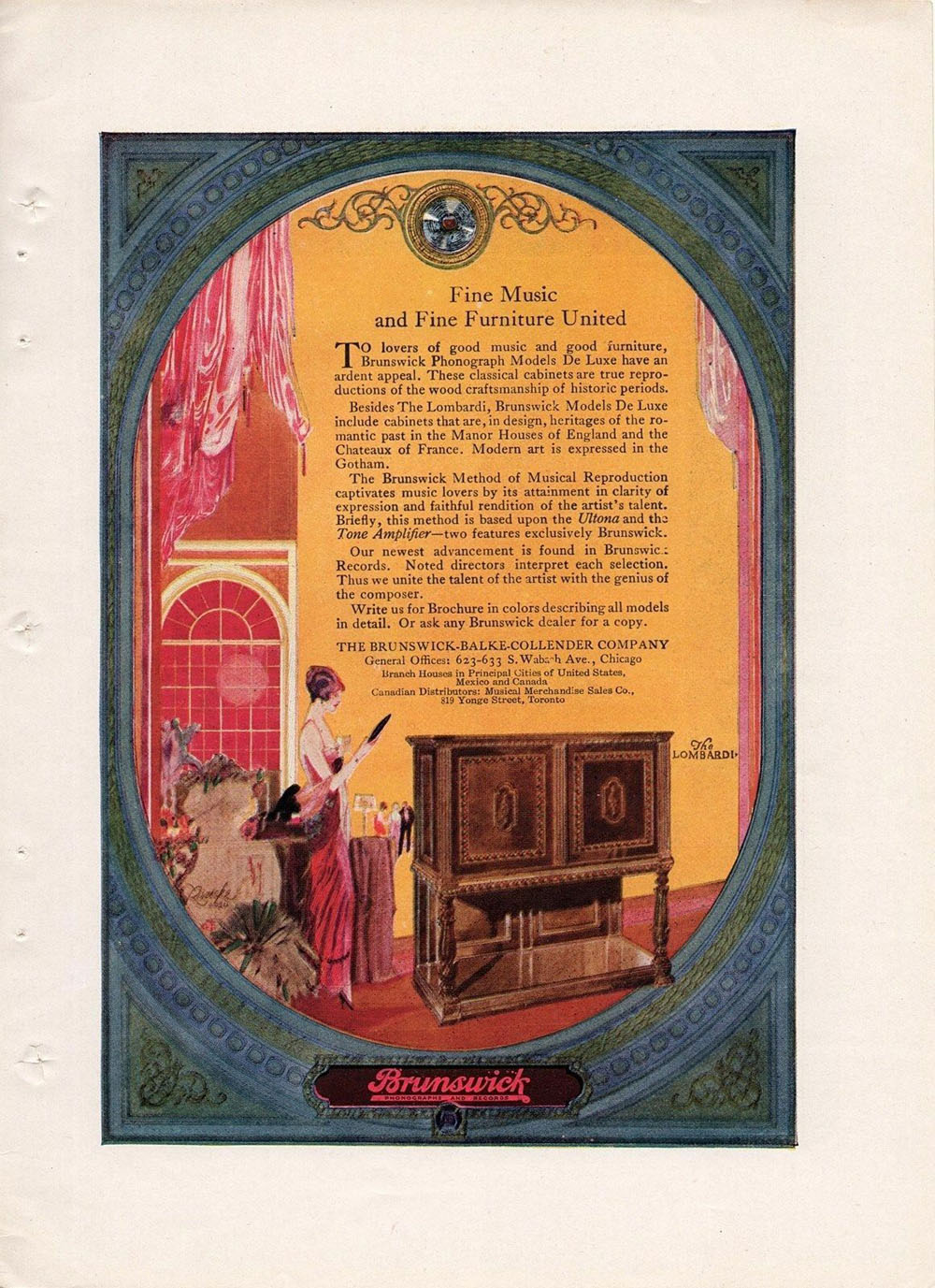 Brunswick Brochure, 1920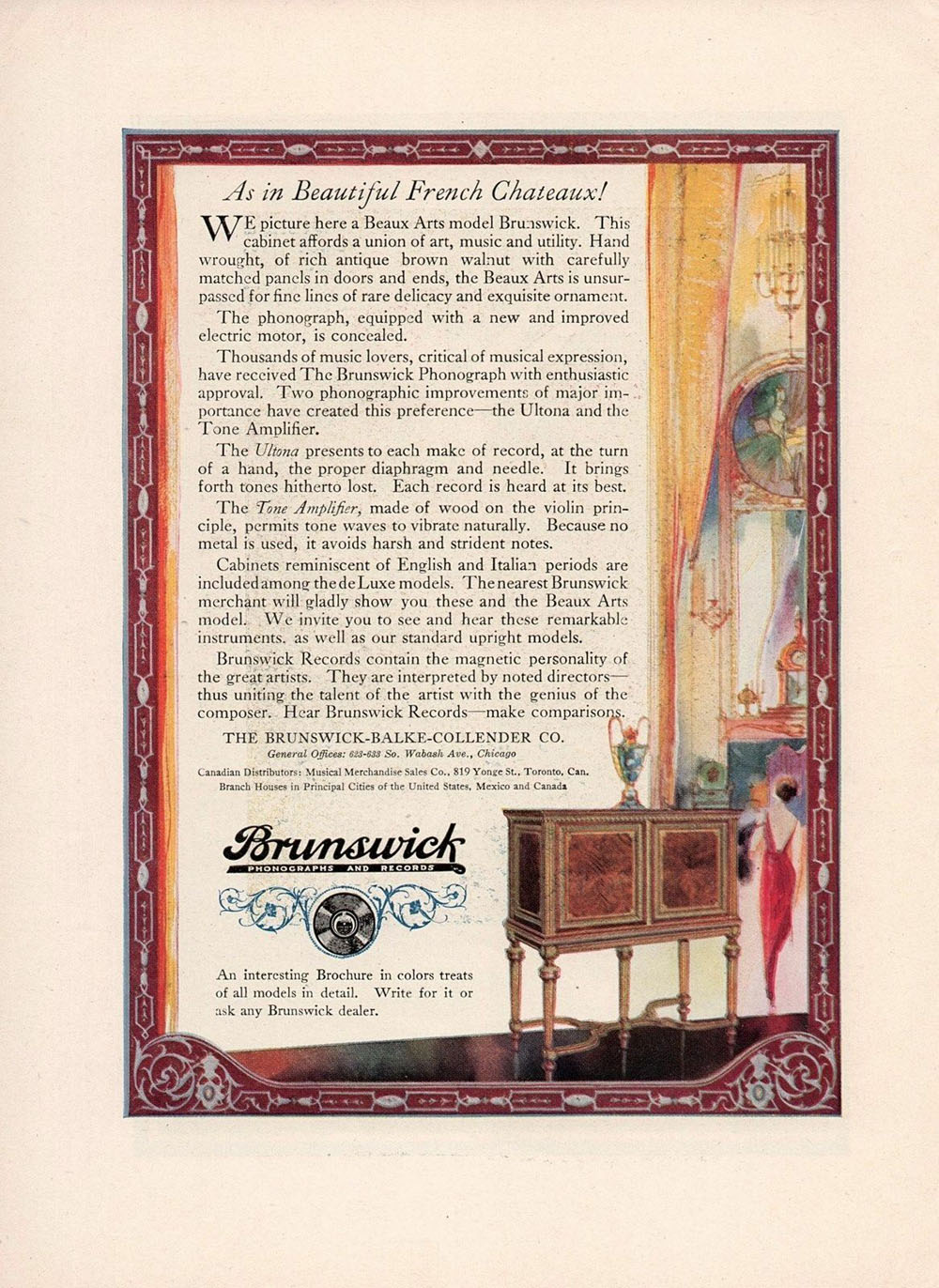 Brunswick Brochure, 1920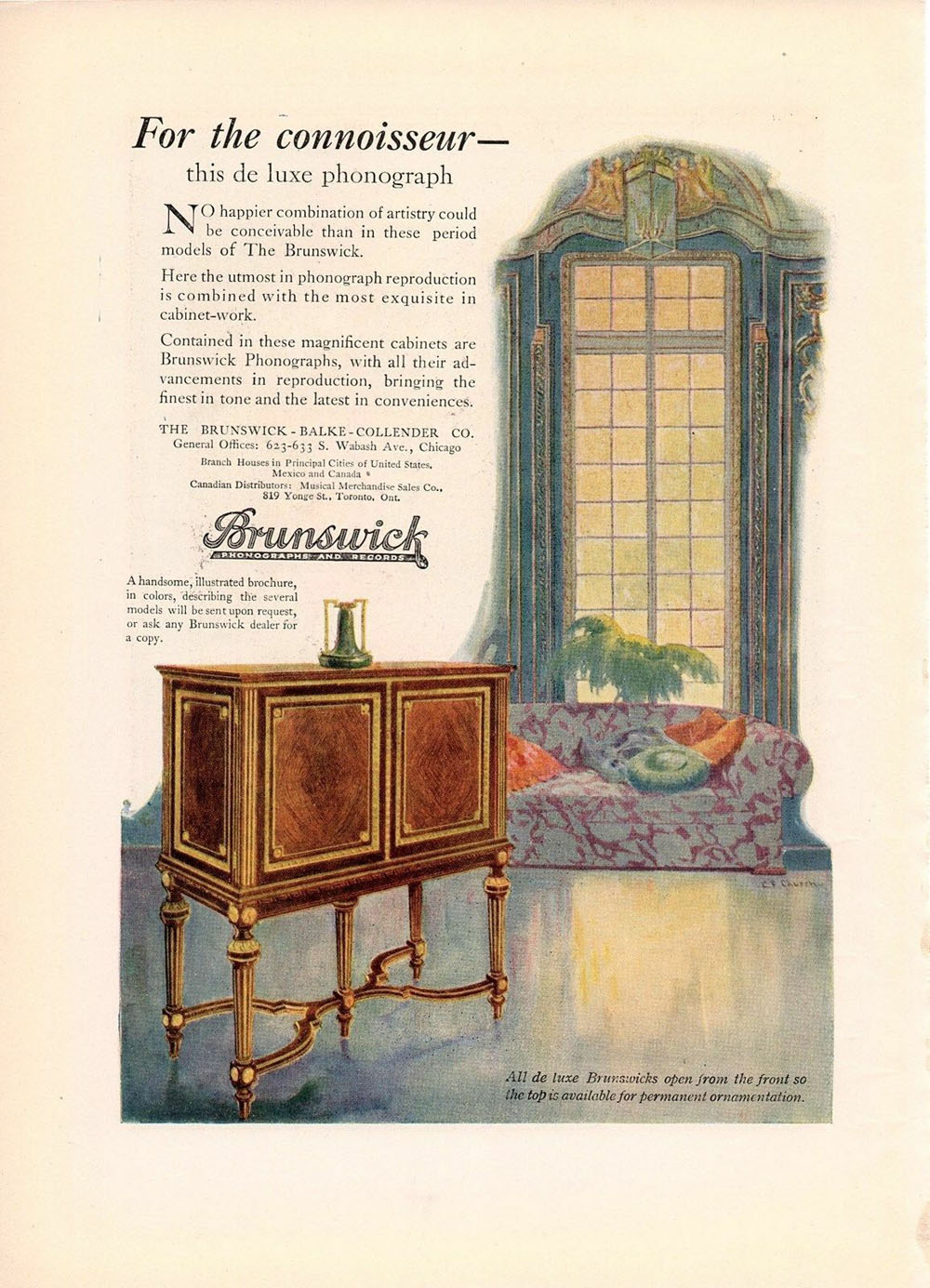 Brunswick Brochure, 1920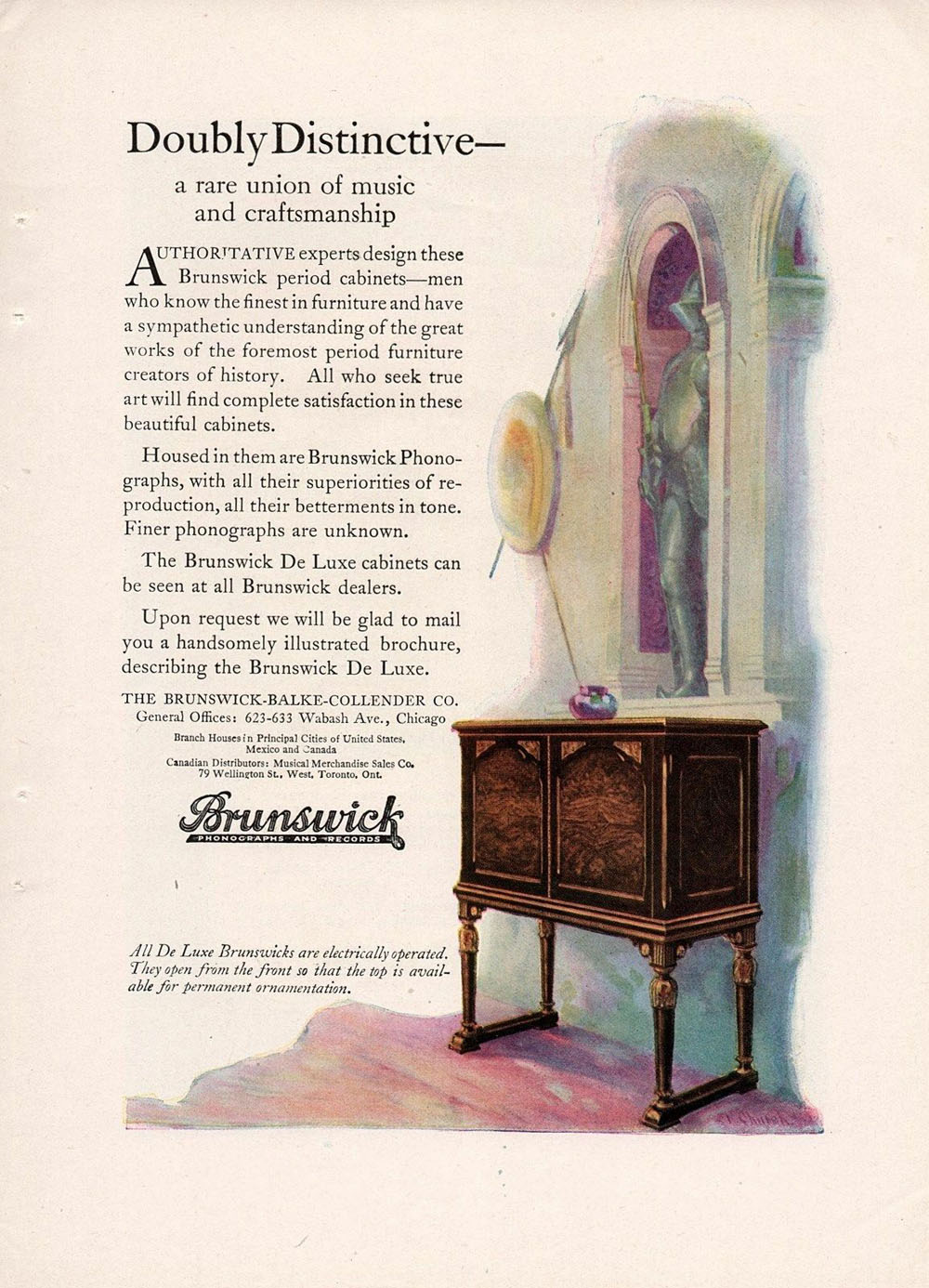 "Finer phonographs are unknown." Brunswick Brochure, 1920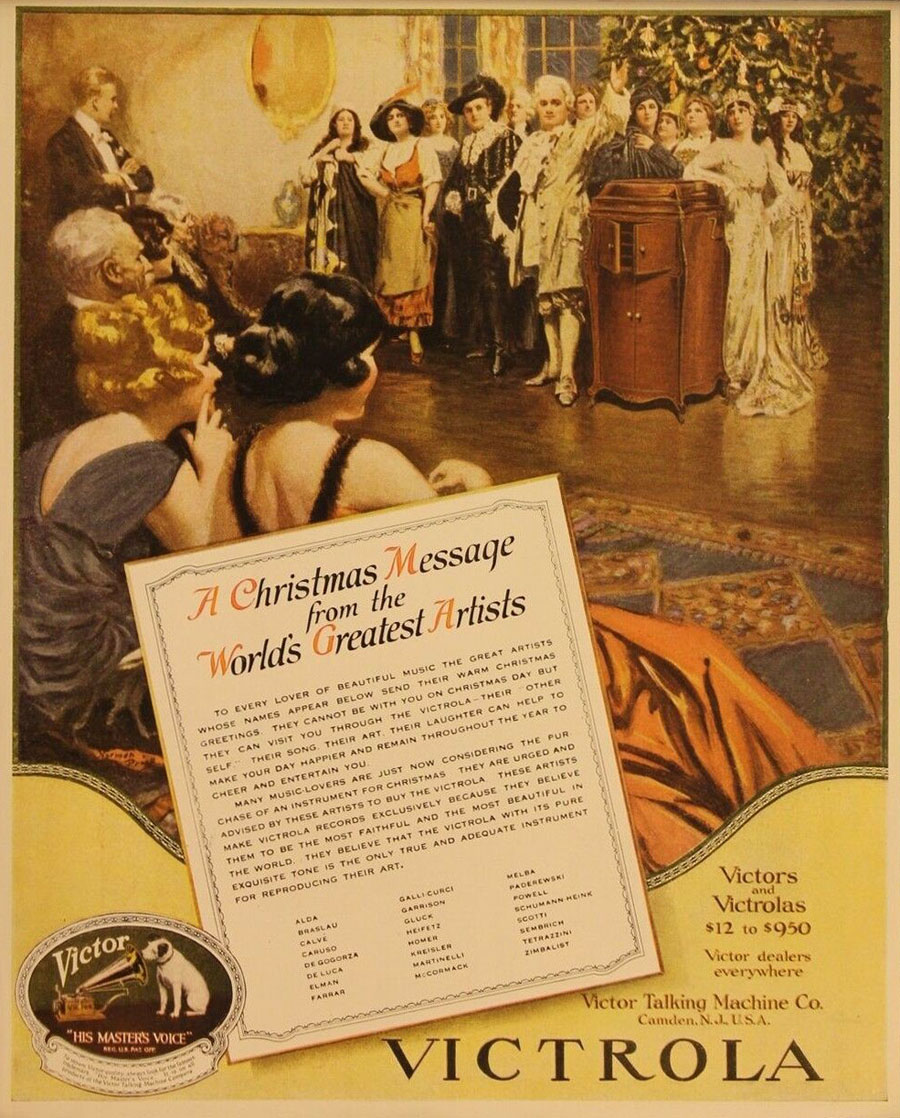 Christmas Message from the World's Greatest Artists, Victrola 1919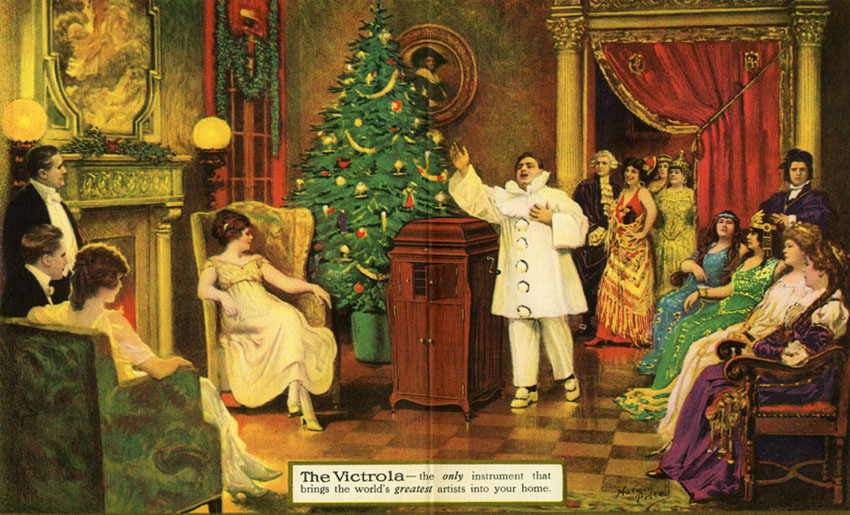 "The Victrola -- the only instrument that brings the world's greatest artists into your home," Victrola Brochure, 1919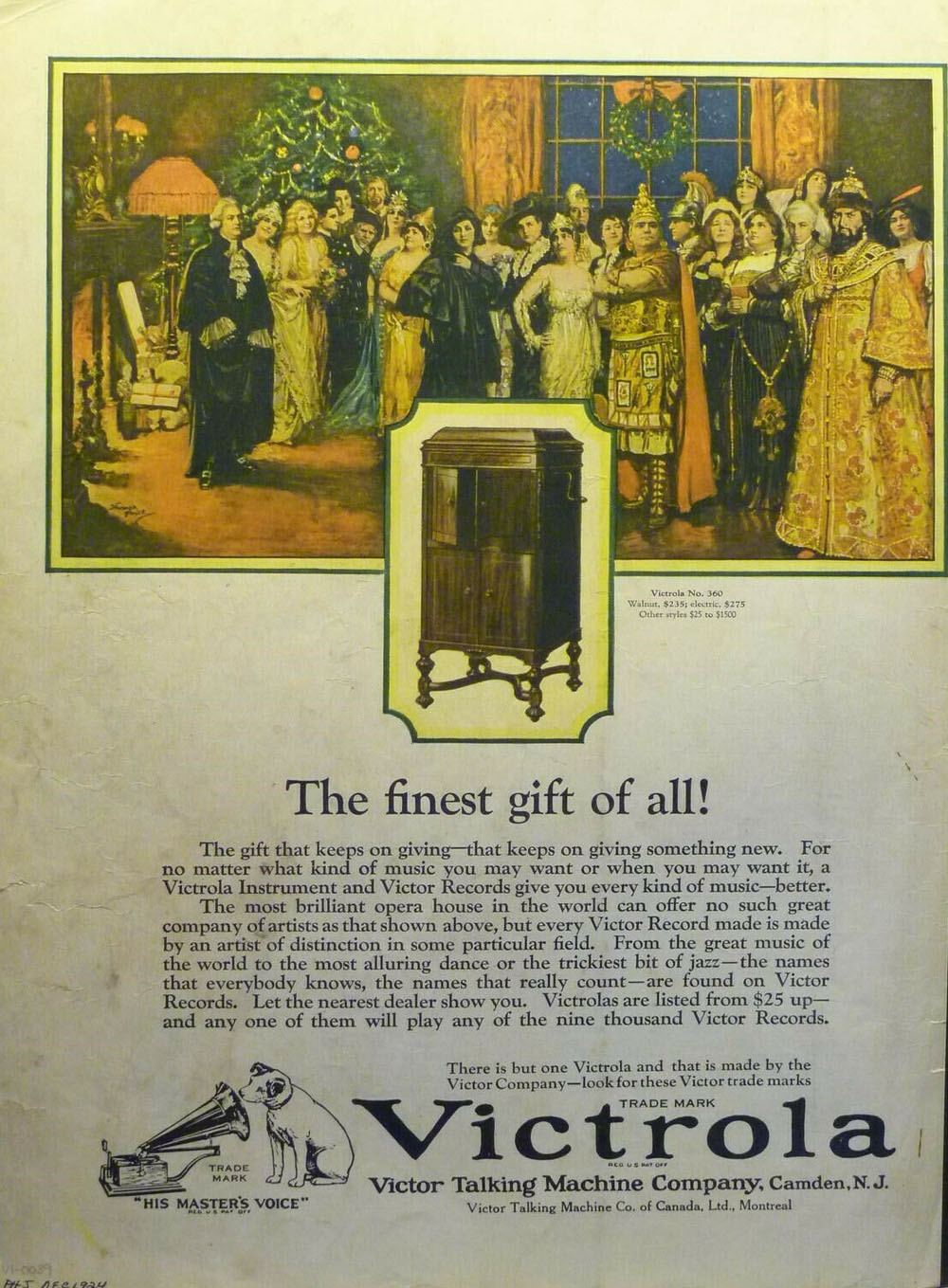 "The finest gift of all!" "The most brilliant opera house in the world can offer no such great company of artists as that shown above...Victrola" 1924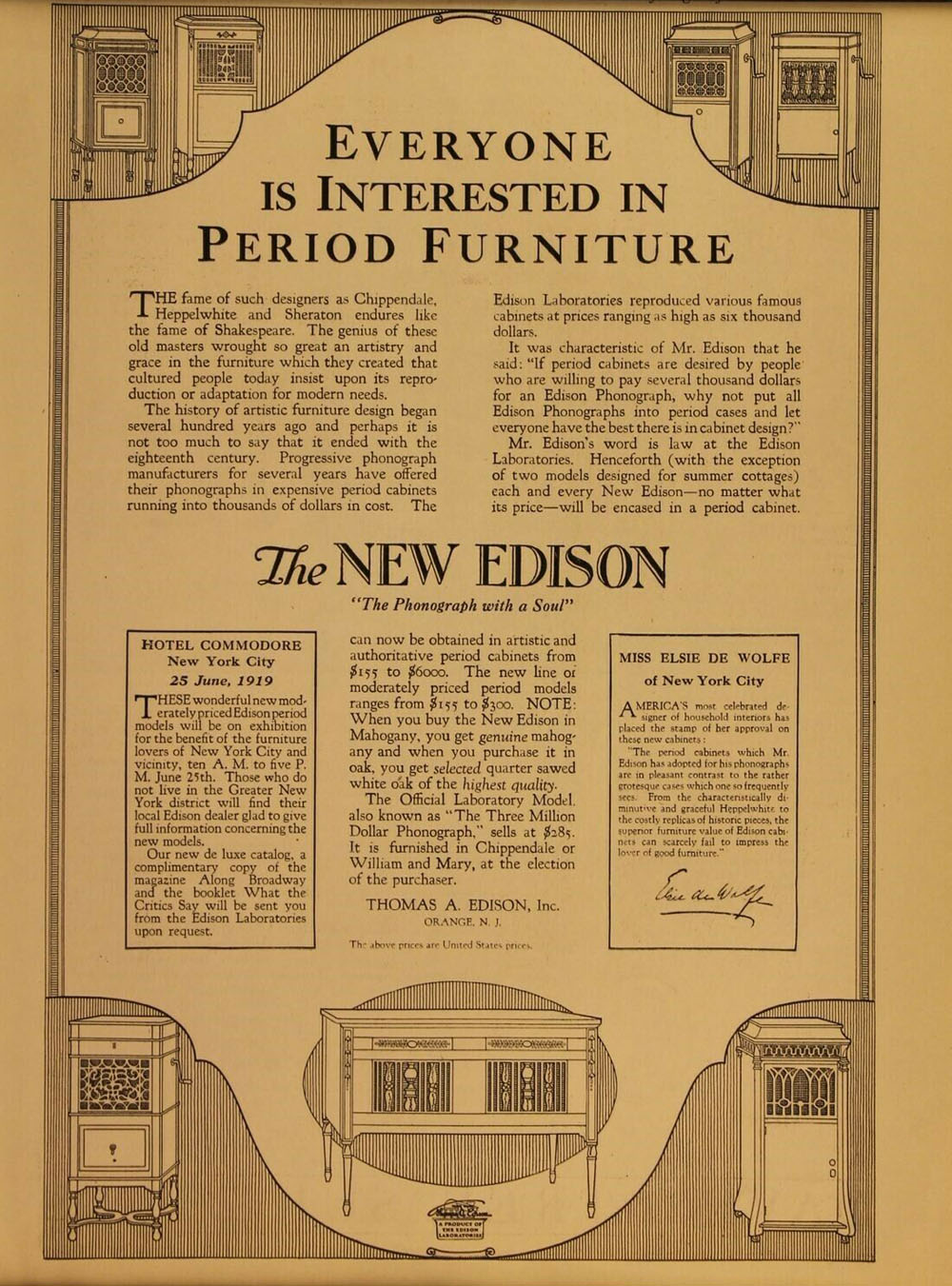 Edison Period Furniture, 1919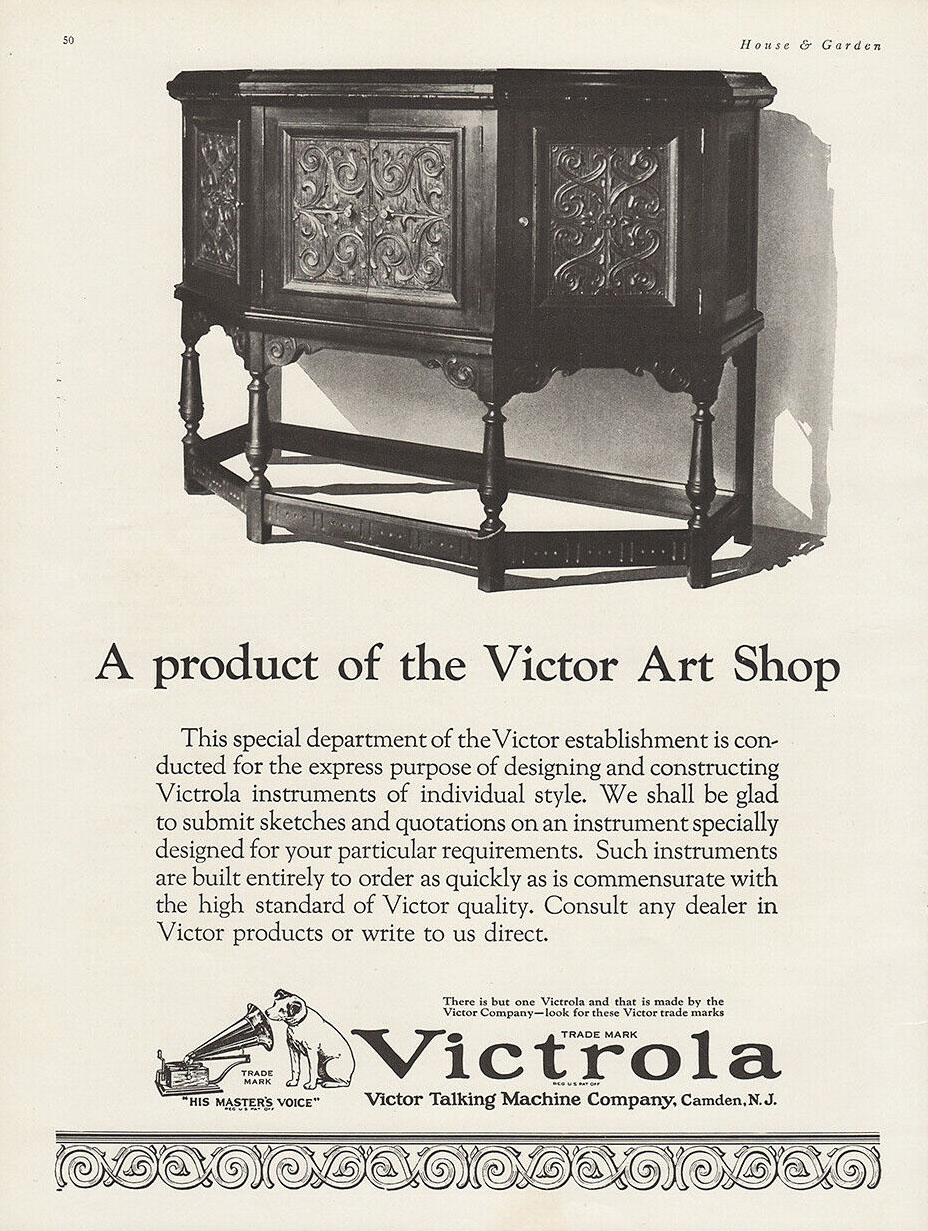 Custom Victrolas available, 1924