Phono-Sightings

Phonographs in non-phonograph specific displays
This gallery features Phono-Sightings where a phonograph is displayed as part of another display (e.g., in a period room such as a 1930's living room). Phono-Sightings, therefore, are random and serendipitous in how a phonograph and other connections end up in this gallery.
Oak Victrola located in the circa 1930's living room of the Bailey Cabin located in the Frisco, Colorado's Historic Park Museum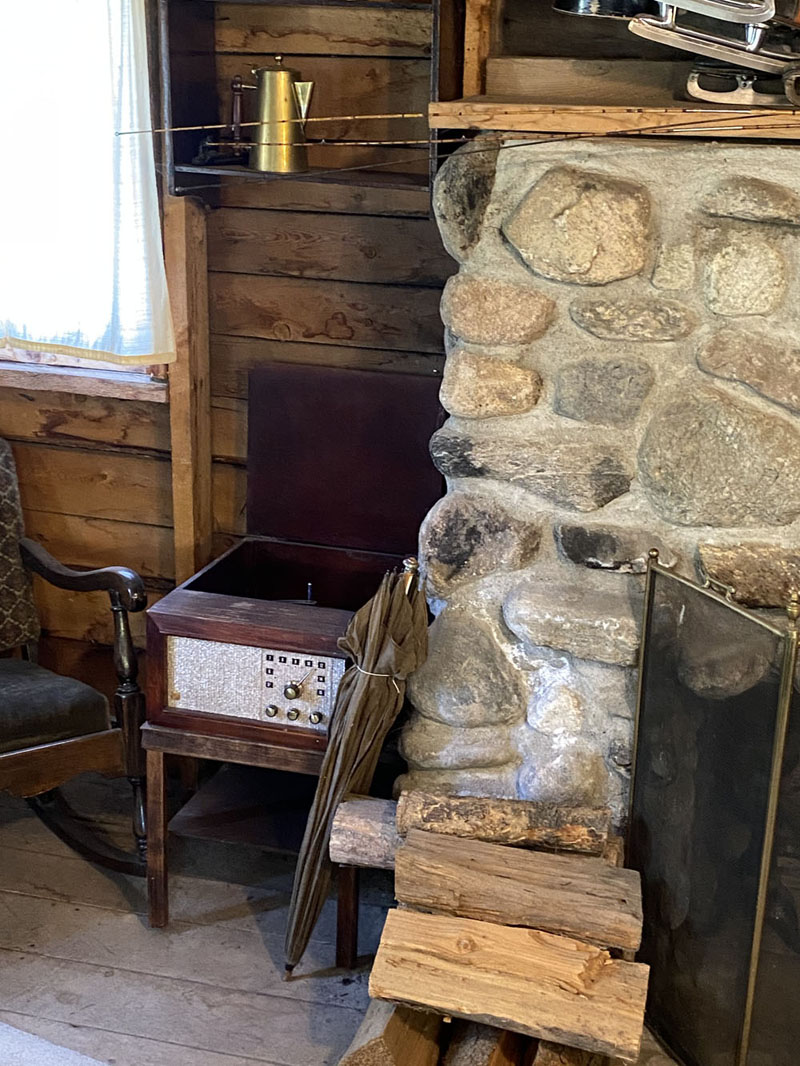 1950's Radio-Phonograph in the Niemoth Cabin, Frisco, Colorado's Historic Park Museum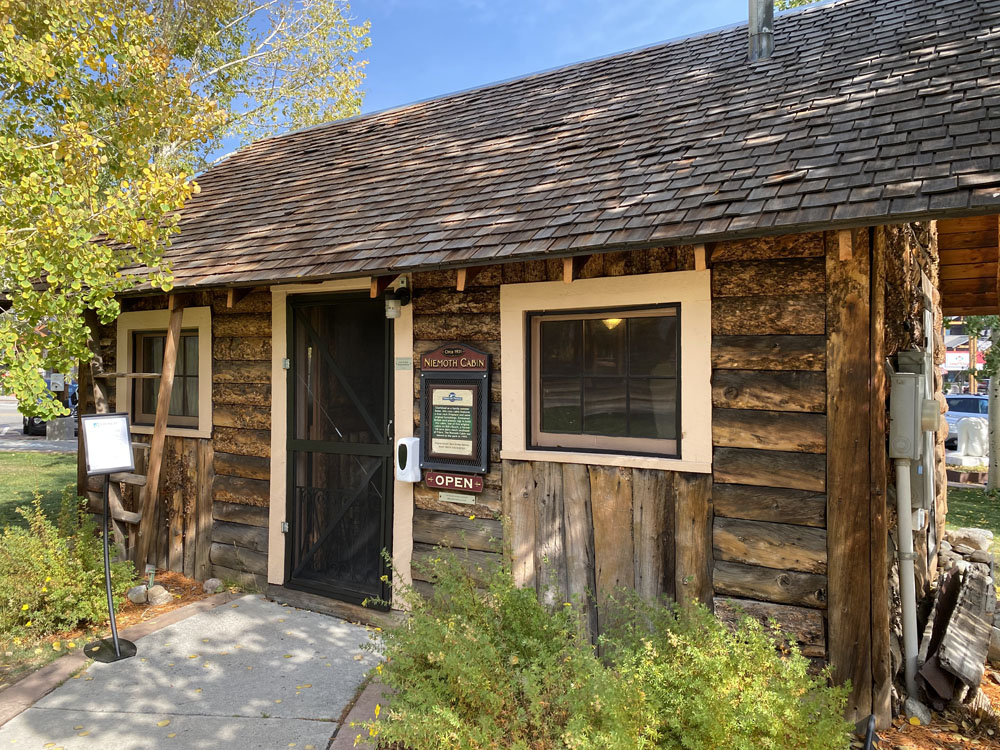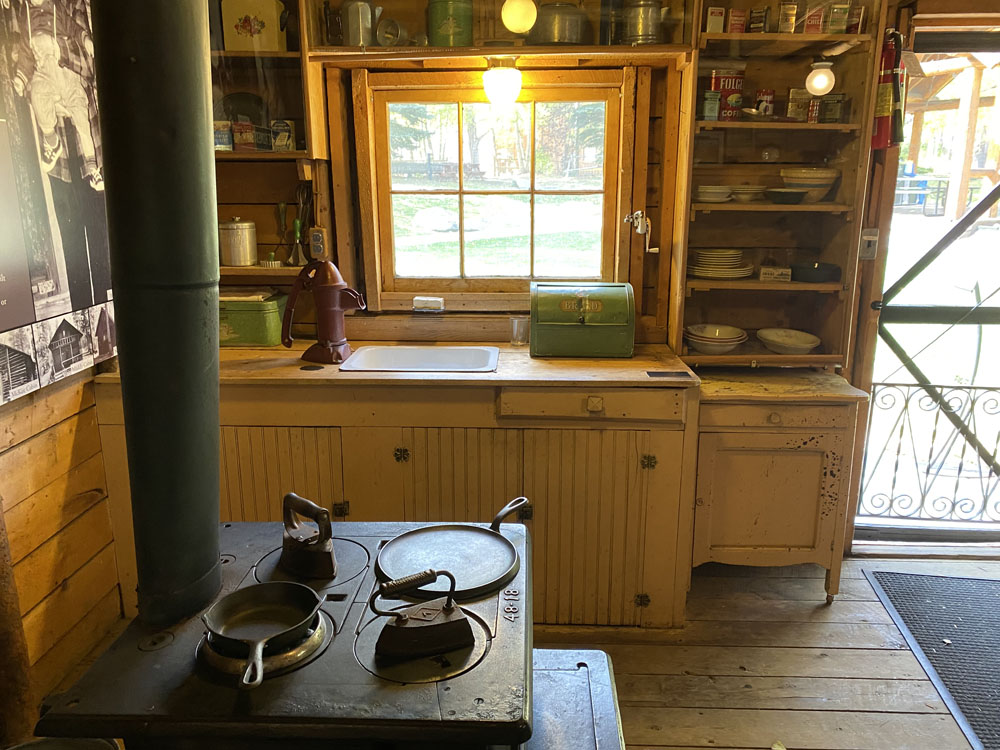 Both the Bailey Cabin and the Neimoth Cabin were originally located in Bill's Ranch, south of Frisco. Used as a family summer home this cabin features a river-rock fireplace and has many of the original furnishings.
Basel Toy World Museum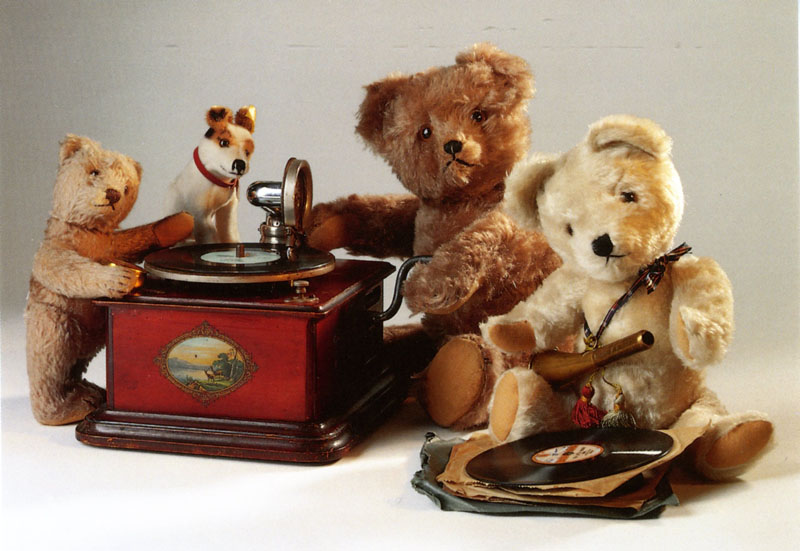 The Basel Toy World Museum consists of the "world's largest collection of old teddy bears" and a variety of historical dolls, shops, dollhouses, carousels and contemporary miniatures. I visited this museum in 2011 and only saw one phonograph but as a Friend of the Phonograph it was a delightful one-off sighting.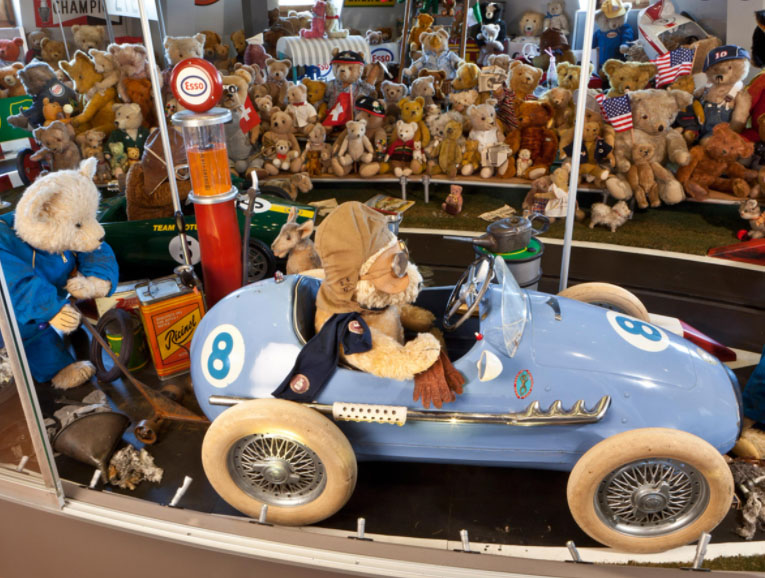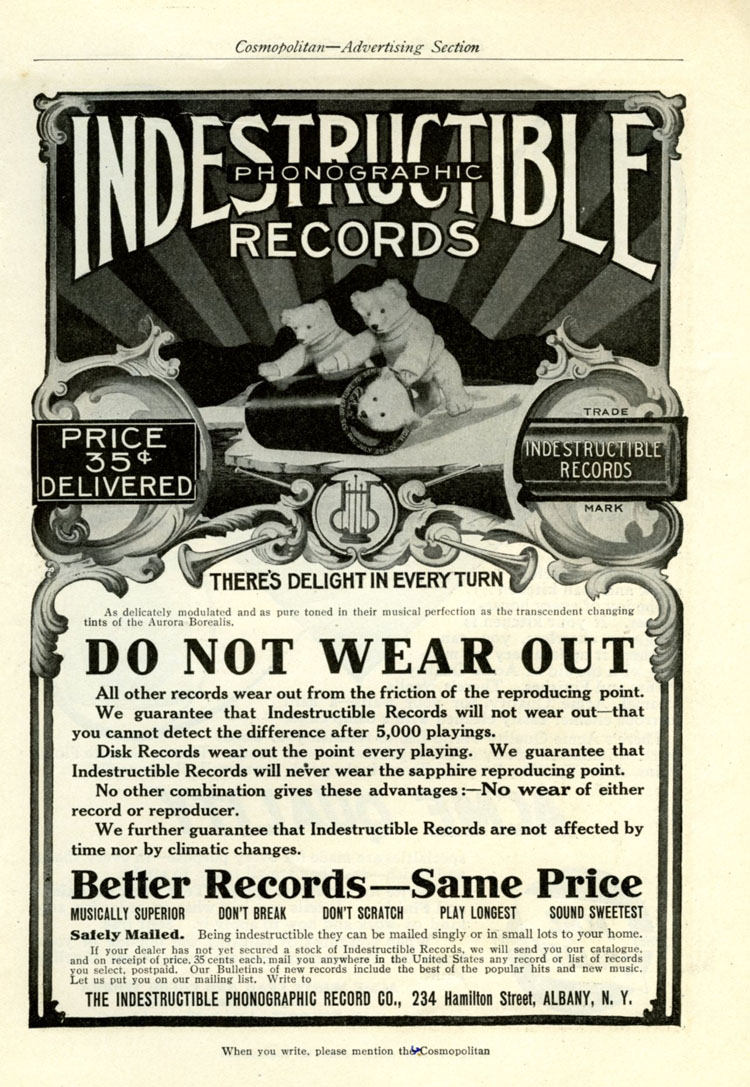 Cosmopolitan, 1908 - For other "teddy bear" connections see "Teddy Bears and the Phonograph"