An Age of Wonders

Wonders, Wizards and Alladin's Lamp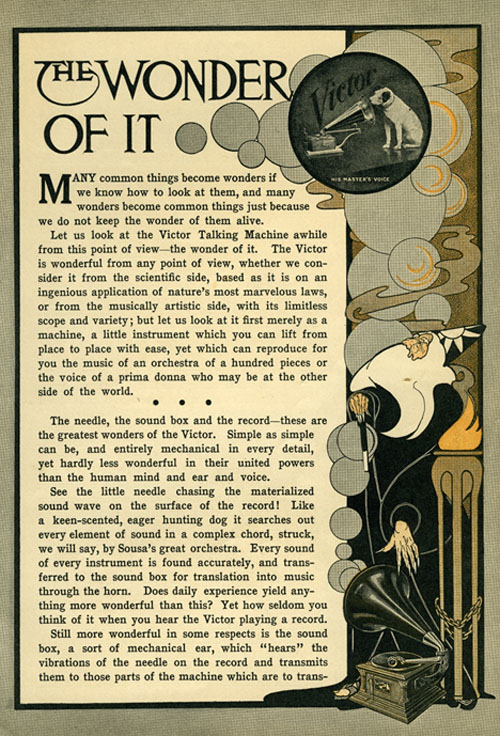 Victor Advertising Brochure 1906 - "Does daily experience yield anything more wonderful than this?"
"If it were not that the days of belief in witchcraft are long since past, witch-hunters such as those who figured so conspicuously in the early history of our country would now find a rich harvest of victims" listening to a "new wonder called the phonograph." - The Phonograph, March 30, 1878, Harper's Weekly

March 30, 1878, Harper's Weekly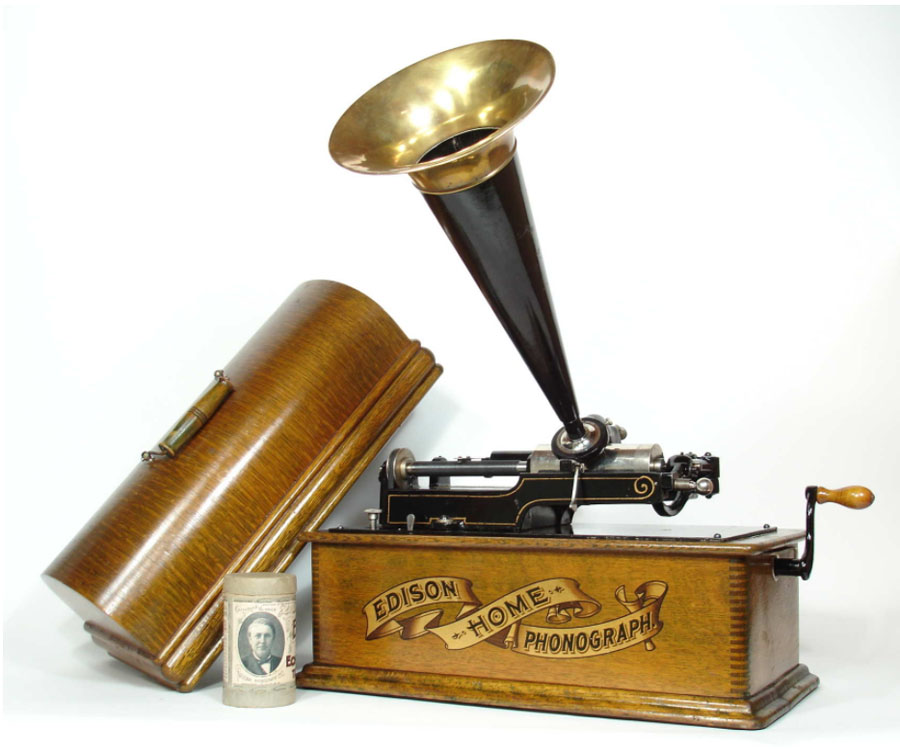 Edison Home Phonograph, Model A with 14" horn known to modern collectors as a "Witches Hat Horn" circa 1904 (courtesy Technogallerie)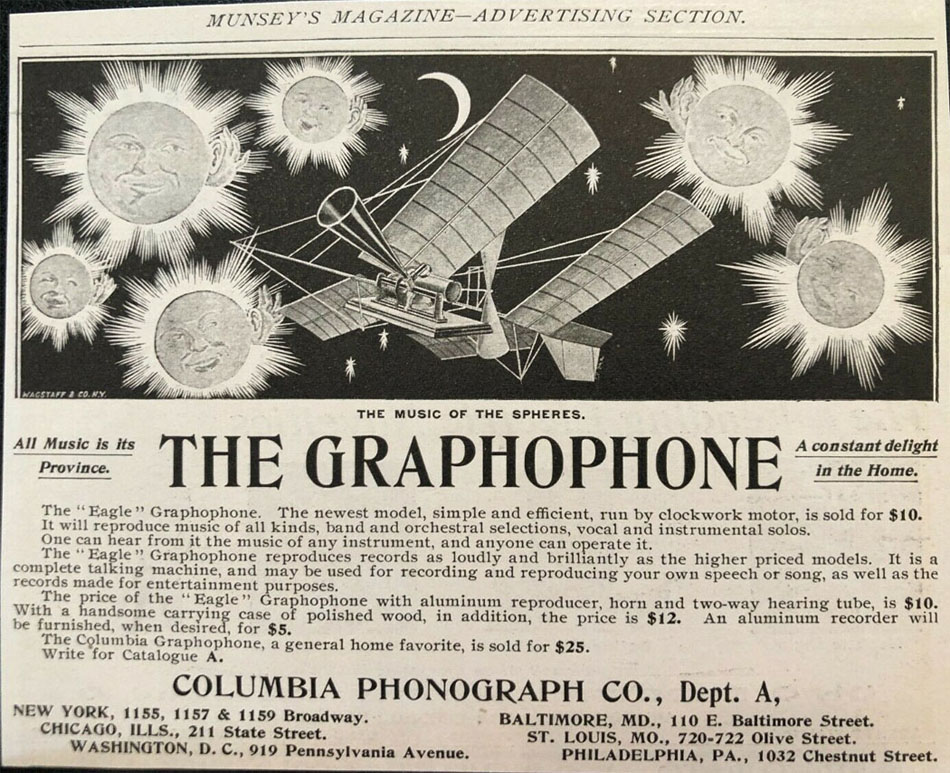 The Music of the Spheres. All Music is its Province.
Munsey's Magazine, October 1897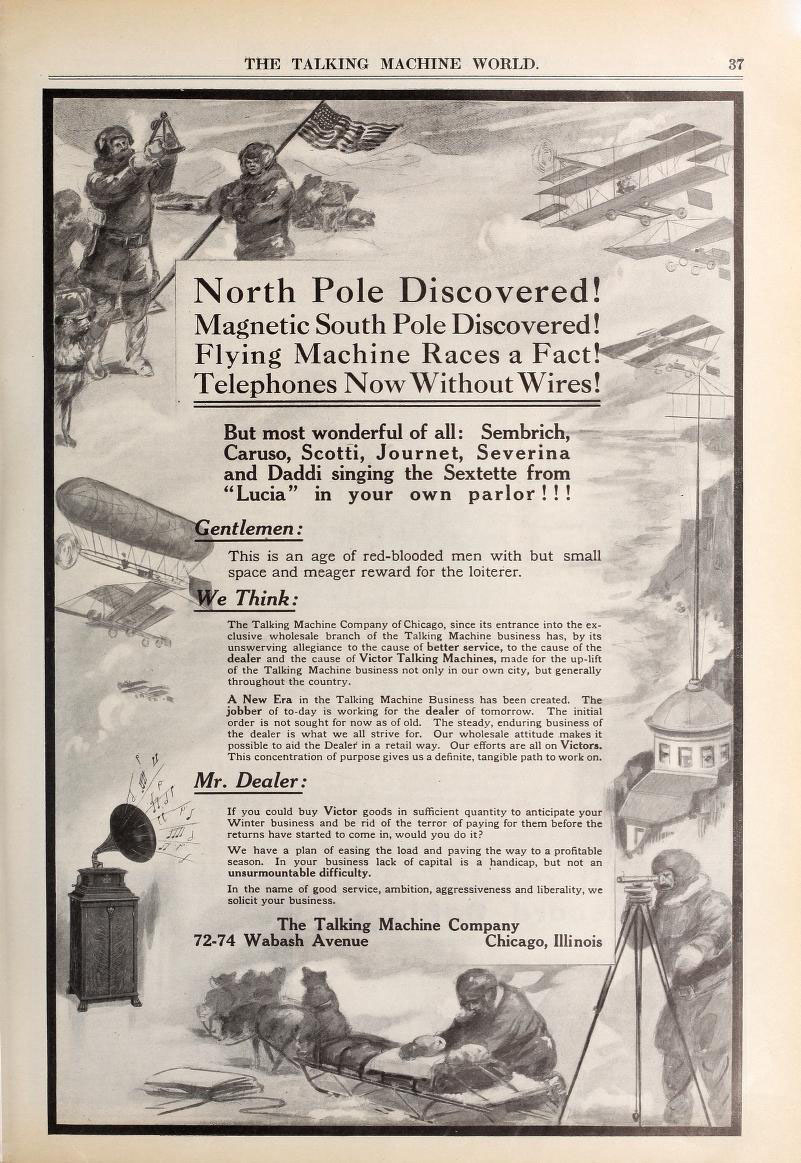 Discoveries and Flying Machines and Wireless Telephones - But Victor and Victor Artists performing in your own parlor are the "most wonderful of all."
The Talking Machine World, November 1909
"Like turning Iron into Gold"

The Booklovers Magazine World, 1905
The Phonograph - Our Genii counterpart serving our least command!
The New Phonogram as reprinted in The Talking Machine World, September 1911








Phonographia