The Cyclists' Elopement - A Magic Lantern Presentation illustrated by Bamforth & Co., (1897) accompanied by Peaceful Henry played by The Edison Concert Band, Edison Gold Moulded Record No. 8562 (1903).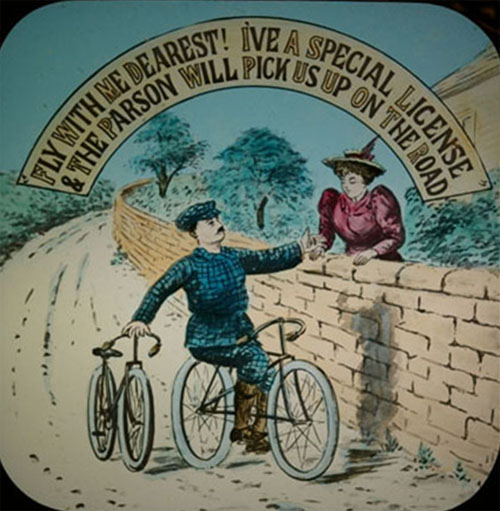 Peaceful Henry - Edison Record No. 8562 Release Notes:The Edison Phonograph Monthly 1903; Sheet Music, Dealer Program
A similiar 8-panel cartoon titled "On the Wrong Tack - A Story of a Bicycle Elopement and How it Succeeded" by F. M. Howarth was in an 1894 Puck magazine.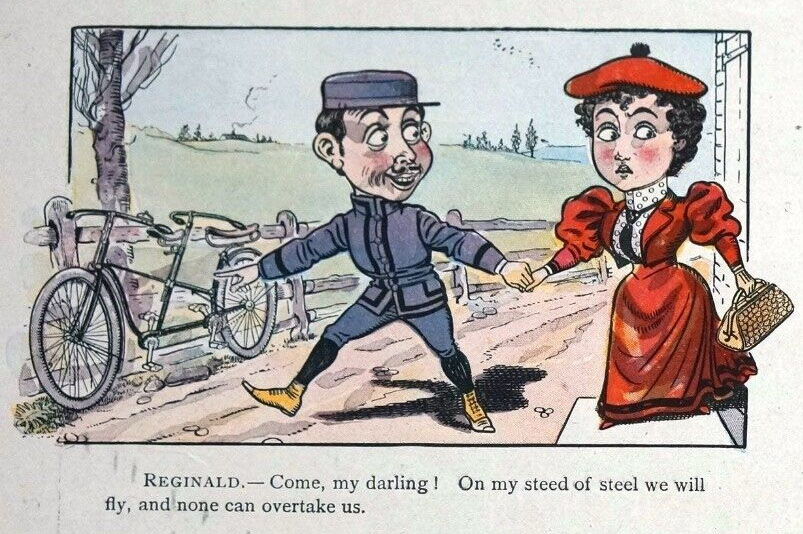 Panel 1 from "On the Wrong Tack, Puck, 1894
Another 12-panel elopement cartoon titled "A Blessing in Disguise - The Story of a Successful Bicycle Elopement" by F. M. Howarth was in an 1898 Puck magazine.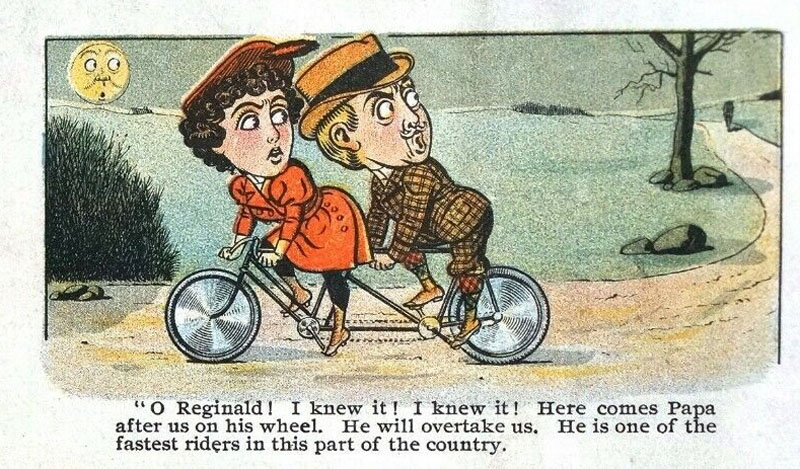 Panel 2 from "A Blessing in Disguise, Puck, 1898