PhonoLinks Menu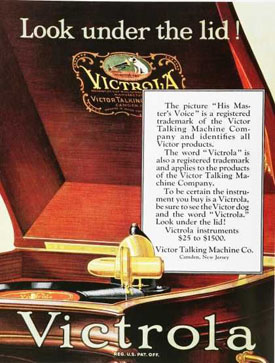 Recording and Album Cover Factolas
Phonograph Advertising Factolas
Phonograph connections with soft drink and adult beverages.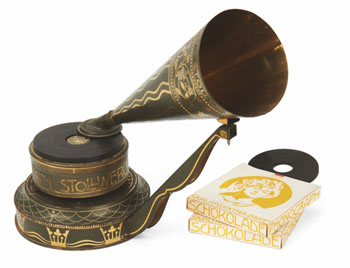 Phonograph connections with food
Celebrating the Phonograph's legacy in art and images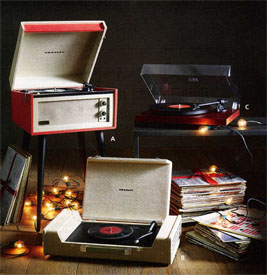 Uncategorized Phonographia connections pre-2018
Miscellaneous Phonograph connections in history and popular culture
Phonograph related images - in advertisements and photographs, on the intranet, etc. (2)

Phonograph related phrases - heard in sayings such as "sounds like a broken record", "in the groove", and "record album".

Phonograph related experiences - stories related to growing up with recorded sound, listening to vinyl records played by phonographs, etc. (3)

Phonograph related facts called Factolas - facts related to the phonograph and recorded sound
(1) Stollwerk phonograph and records courtesy of EMI Archive Trust
(2) When Steve Wozniak was seen in the 2015 Cadillac "Dare Greatly" television commercial he was on a couch listening to a "vinyl" record surrounded by record albums.

(3) Singer-songwriter Neil Young observed in a CNN 2012 interview, that "Steve Jobs was a pioneer of digital music, but when he went home, he listened to vinyl."